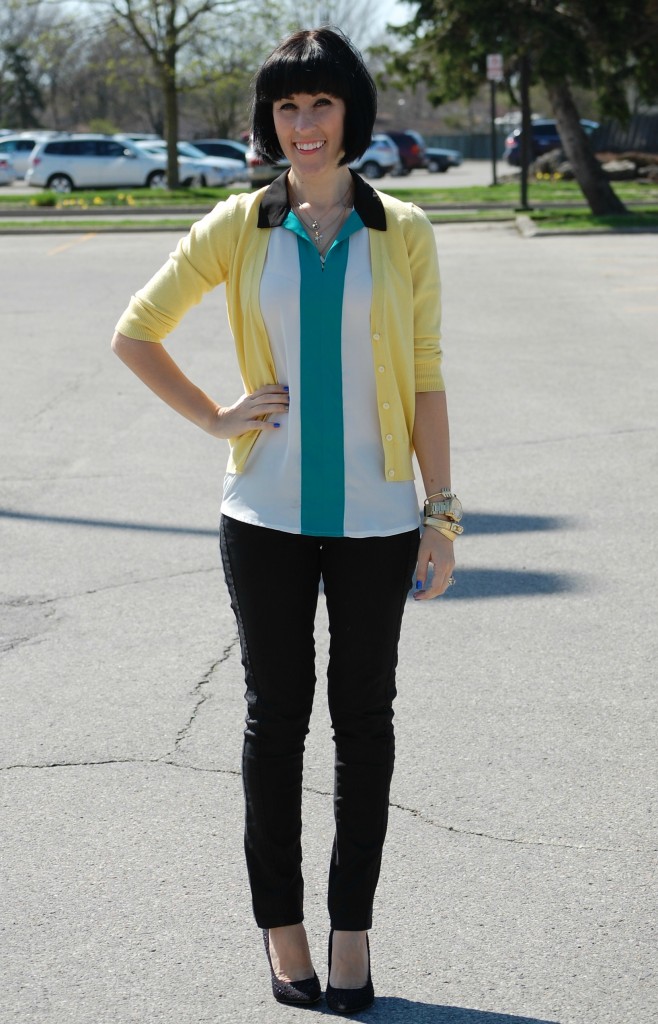 Could I have a more frustrating morning? I swear I stood in my closet room for 20 minutes today and all I thought was "I have nothing to wear". Sure I have a room full of clothes, but doesn't mean it makes it easy to get dressed in the morning; in fact I find running this blog makes it even harder to get ready in the morning cause I really do try to switch up my outfits from day to day. I try to use the same pieces I have in my closet in different ways, but sometimes I just want to rock a pair of jeans and a tee and call it a day hehe.
Did you know that most women only wear 20% of their wardrobe 80% of the time? Think of all that hard earned money just sitting in your closet never to be worn again. I have an amazing system going in my closet, my friends think I have OCD, but it really does keep me organized; I know when, where and how often I've worn every single piece of clothing in my closet.
I start in my closet from right to left, from dark to light with sweaters, tops, blazer, skirts, dresses and pants all broken up into different sections. I have blank tags on every hanger in my closet and when I wear a piece of clothing it gets a number put on it (first time, second time, third time and so on) and then gets placed in the back of that section.
So for example, I'm looking for a pink top that day:
1. I go to the shirt section of my wardrobe
2. Locate the pink section
3. Start looking at the pink shirts I have (I tend to work from the front as those will be the ones I haven't worn in a while)
4. I pick a shirt I like for the day and I take a look at the tag on it; it will tell me how many times I've worn it
5. I try to pick items that have been worn 3 times or less, if its worn more than 3-4 times I know I should be able to find another pink shirt in my closet that has been worn less than (which would be more beneficial for using all the pieces in my wardrobe)
This is pretty much how I get ready every morning, if I see an item that I've only had on once and it made its way back up to the front of the closet I ask myself "why haven't I worn this in so long", if the answer is "it doesn't look that good on me" or "I don't really like it" I toss it. I don't really hold onto things I don't like and I re-visit my closet every season just to make sure there are only things I love in it, makes it a little easier to get dressed in the morning. After saying all that, I do suffer at least twice a month thinking "I have nothing to wear"!

Top- Smart Set- $35- in stores now
Cardigan- Joe Fresh- $16- March 2011
Necklaces – Smart Set- $10-$12 each- in stores now
Bracelet- Smart Set- $10- in stores now
Bracelet- Cocoa Jewelry
Watch- Guess- Gift from hubby
Pants- Smart Set- $45- Nov 2010
Shoes- Spring- $40- in stores now