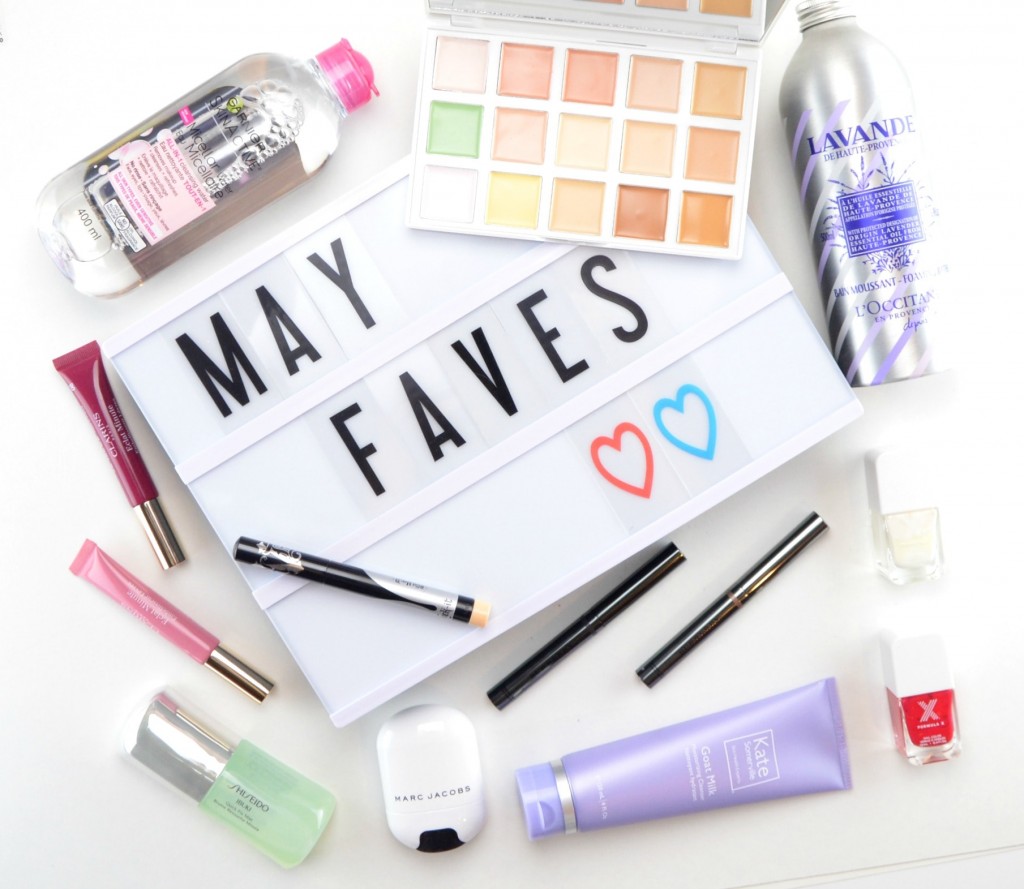 Running a fashion blog, definitely has its perks. One of them being, testing out the hottest makeup trends and new skincare and haircare products to hit the market. I'm sometimes even lucky enough to try them before they hit store shelves. With that, comes the overwhelming feeling of now being able to share everything with you guys. I've recently cut my blog posts down, going from 15 new posts a week to 11. This is in hopes to not overwhelm my readers and allow me to showcase only the best of the best. That being said, I fall in love with so many new products each month, that don't make it to the blog, that I thought I'd start to do a monthly favourite post. Each month I'll share 10 items I've been loving, that didn't necessarily make it into their own blog post.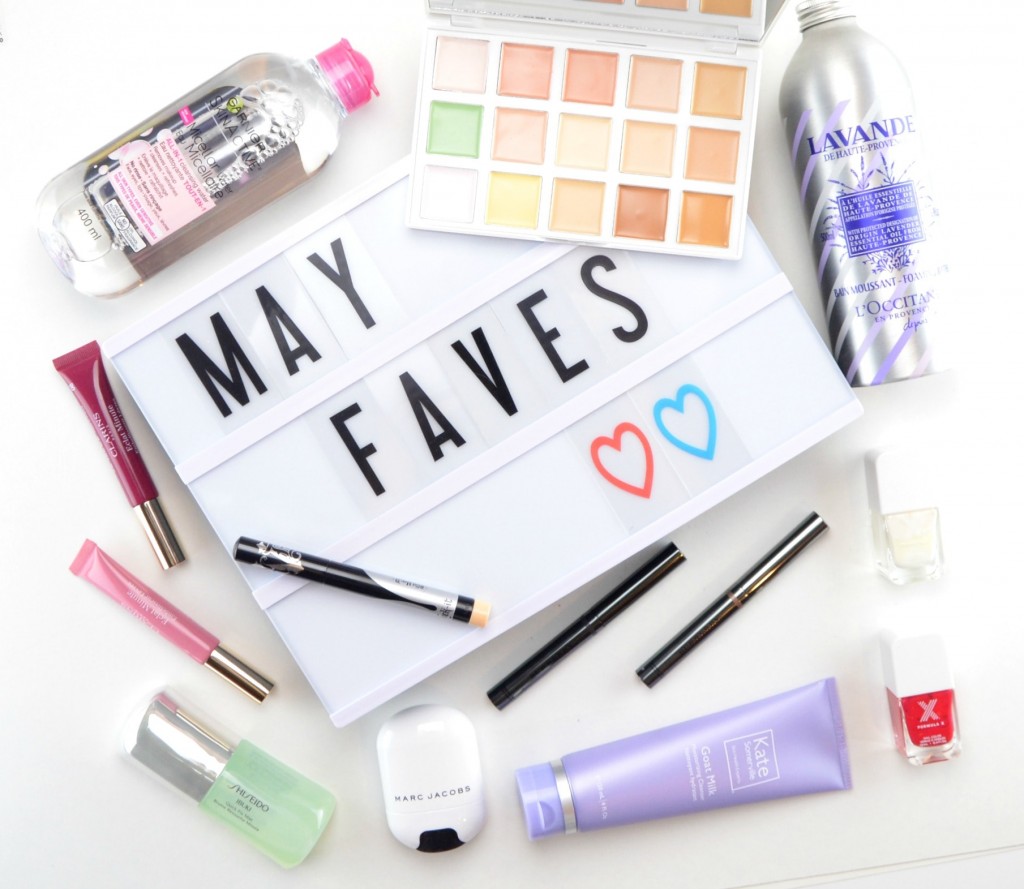 I've been pretty lazy this month in terms of getting ready. I've never been one to leave the house without a full face of makeup on, but these past few weeks, I've been looking for products that are quick and easy. I've fallen in love with the slightly new Burberry Eye Colour Contour Smoke & Sculpt Pens. Created in a retractable pen format these help to instantly create a bold smoky look with precision and ease. It's rich and creamy, long-lasting formula doesn't crease or fade for upwards of 8 hours, with no primer needed. Simply mix and match colours or pair with powder shadows to help add even more dimension, depth and vibrancy. I can see Pale Copper being universally flattering on all skin tones and it has just the right amount of shimmer to wear both day and night. Stone Grey not only works as an all-over lid colour on those nights when you're looking for a little drama, but it can also double as an eyeliner in a pinch. It comes in 7 different colours and retails for $32 each.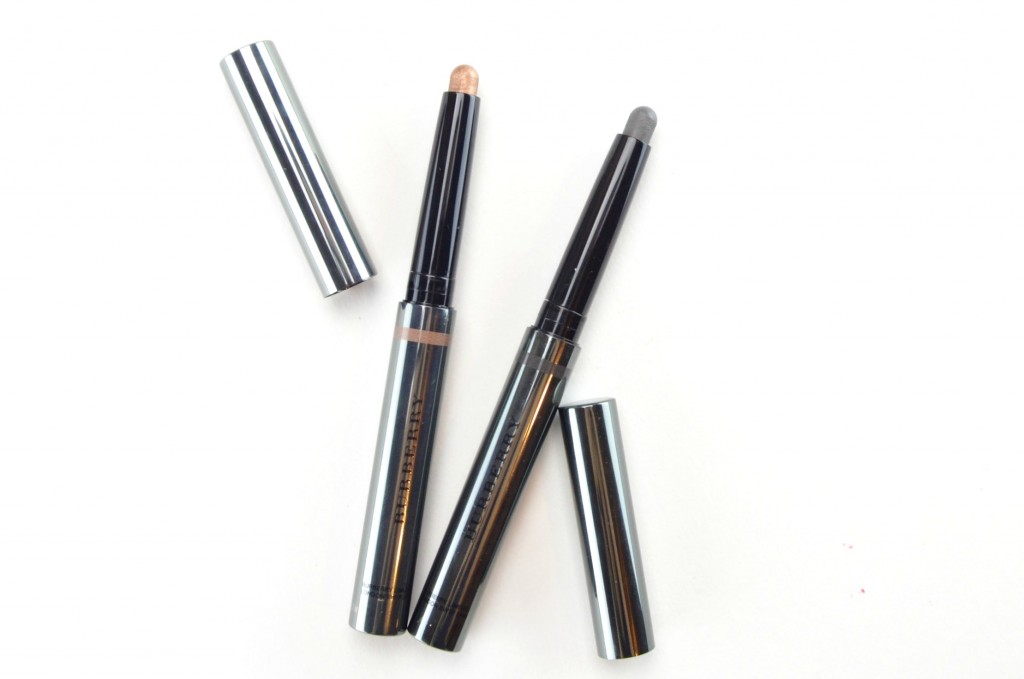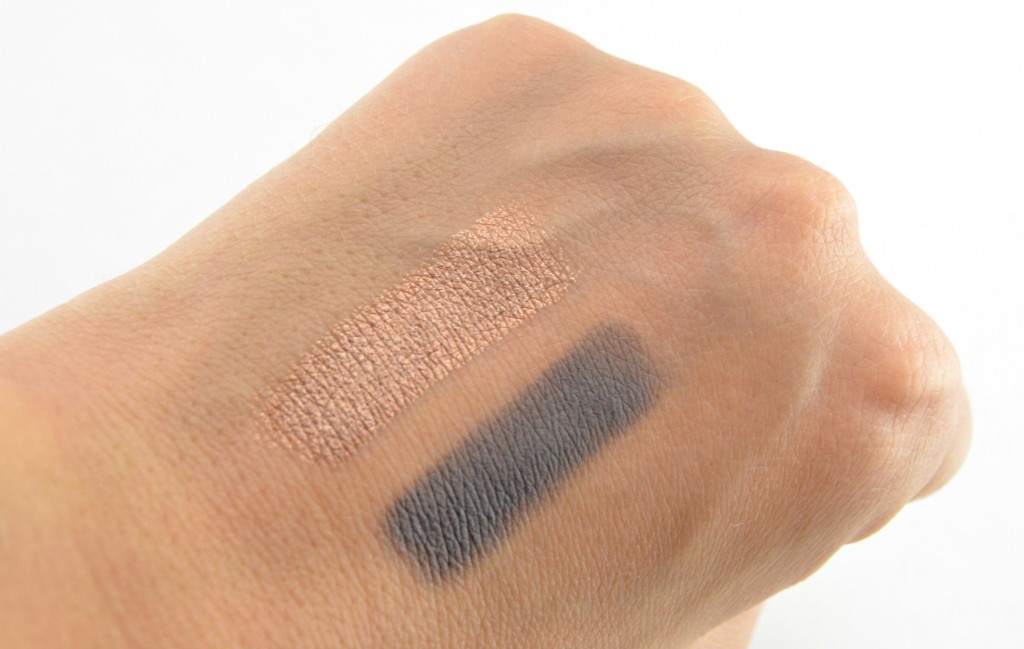 Keeping with the quick and easy eye, the new Kat Von D Lock It Color Correcting Eyeshadow Primer instantly colour corrects according to your unique skin tone for a smooth, even base for your shadows to adhere to. Unlike all my other primers, that usually only come in one shade, the Fair shade is the absolute perfect shade for my pale skin and creates a perfectly flawless canvas. It's easy to use twist-up, stick design is so rich and creamy it just glides onto the skin like butter. It's completely mess free, wears for up to 16 hours and allows the true colours of my shadows to shine through. It does help to intensify any shadow I place overtop, while preventing the colours to fade or crease. It comes in 5 different shades and retails for $33 each.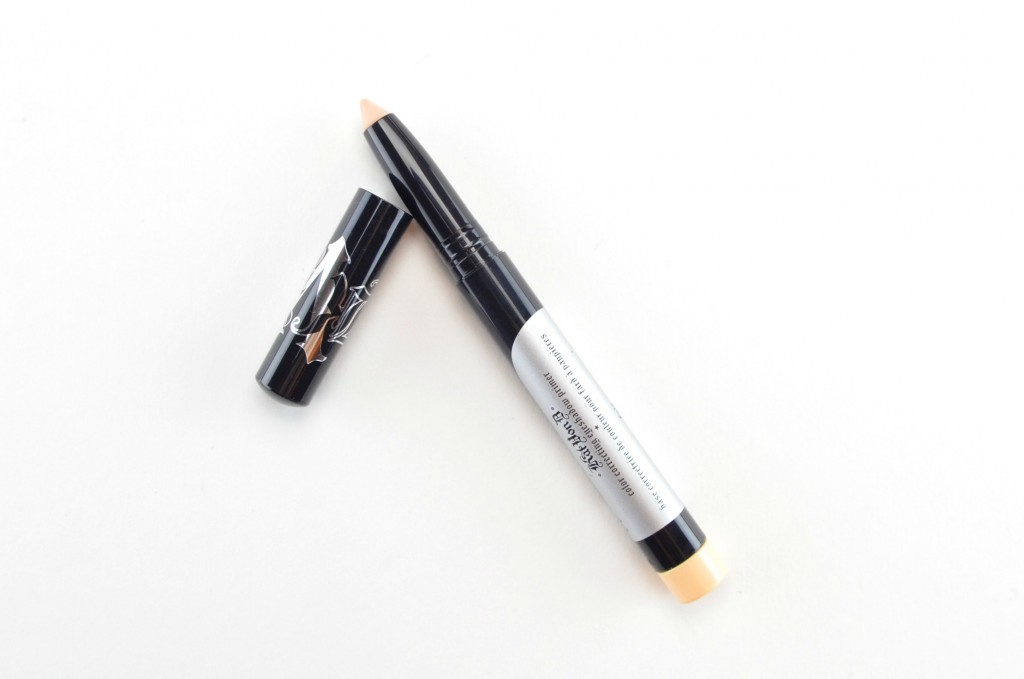 At first, I thought the new Marc Jacobs Beauty Glow Stick Glistening Illuminator in Spotlight was kinda gimmicky, but the more I used it, the more I loved it. It's portable and oval shape is extremely easy to use. Simply glide the stick across your cheekbones and watch as it creates a full coverage finish in a single swipe. Its universal shade appeals to both those with warm and cool undertones and helps to create an instant dewy, youthful and radiant glow to the skin. It features a unique irresistible, silky, ultra-soft and creamy formula that glides onto the skin and creates a sheer luminous glow of both pearly gold and silver pigments. You're left with a fresh, healthy and luminous finish that doesn't look or feel slick, wet or sticky, no brushes needed. It retails for $53.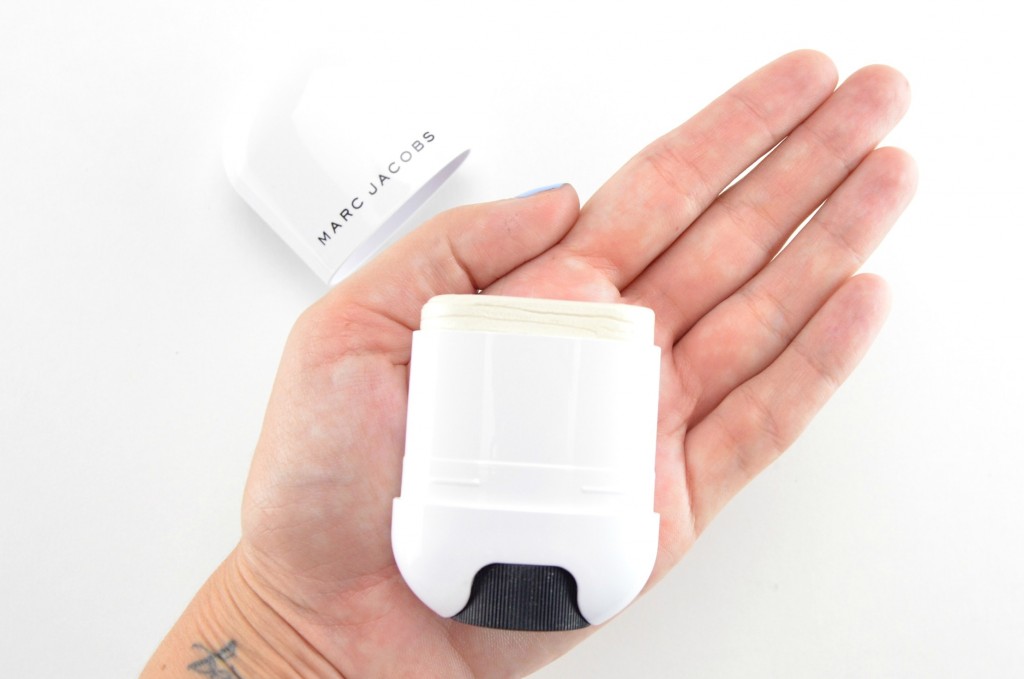 Colour correcting is still going strong, but let's get real, who has the time to fuss with multiple products in the morning, not to mention, purchasing several different colour options can get expensive. The Sephora Collection Sephora + PANTONE UNIVERSE Correct + Conceal Palette is a makeup artist's dream come true, as it has 15 creamy concealers and corrector in one handy palette, but you don't need to be a cosmetic expert to appreciate this palette. Not only does it have an array of shades to help conceal dark circles, redness and hyperpigmentation, it also has corrector shades to help brighten and illuminate the skin. It comes with a easy to follow booklet filled with instructions and tips and tricks on how to use each shade, which also just happens to be broken down and organized by different skin tones, so no matter if you're just a beginner starting out with correction, or a makeup genius, everyone can benefit from this palette. It retails for $61.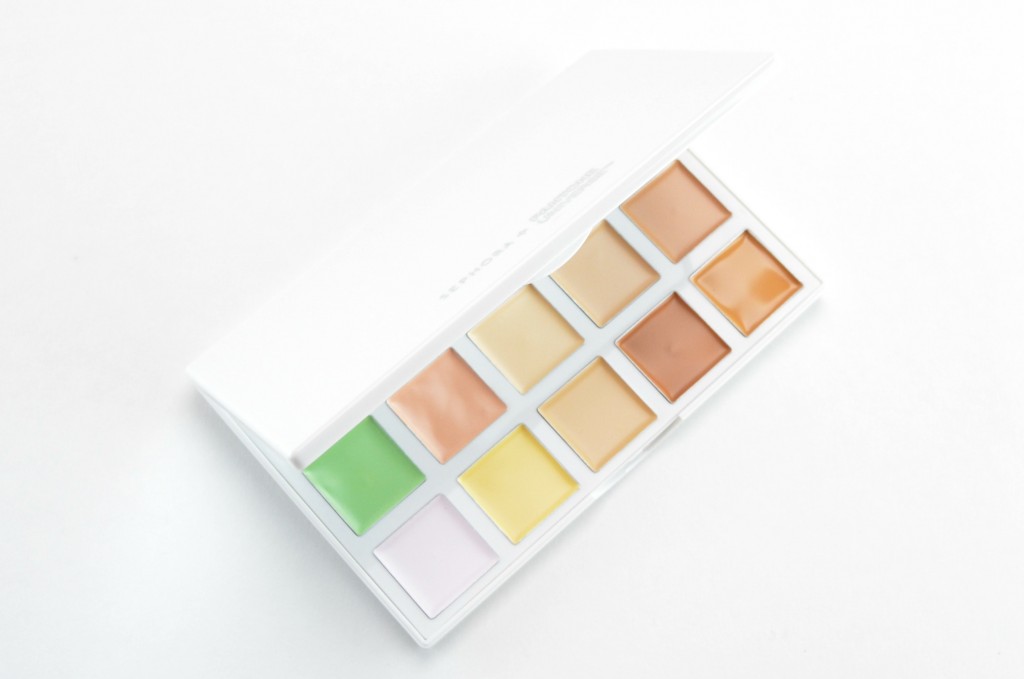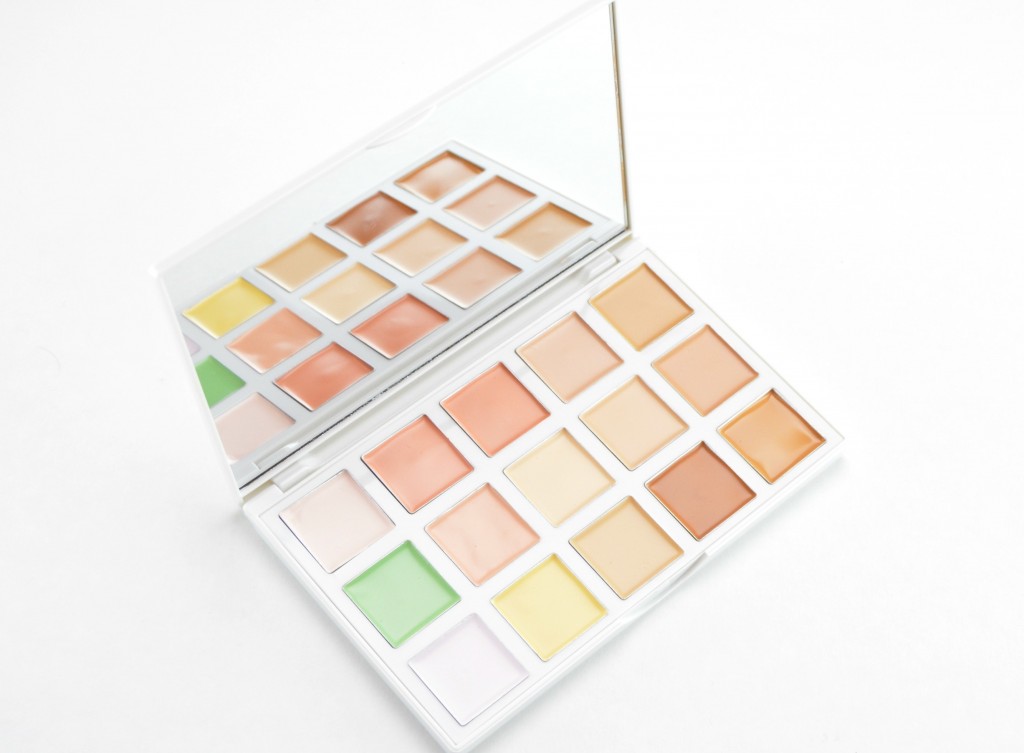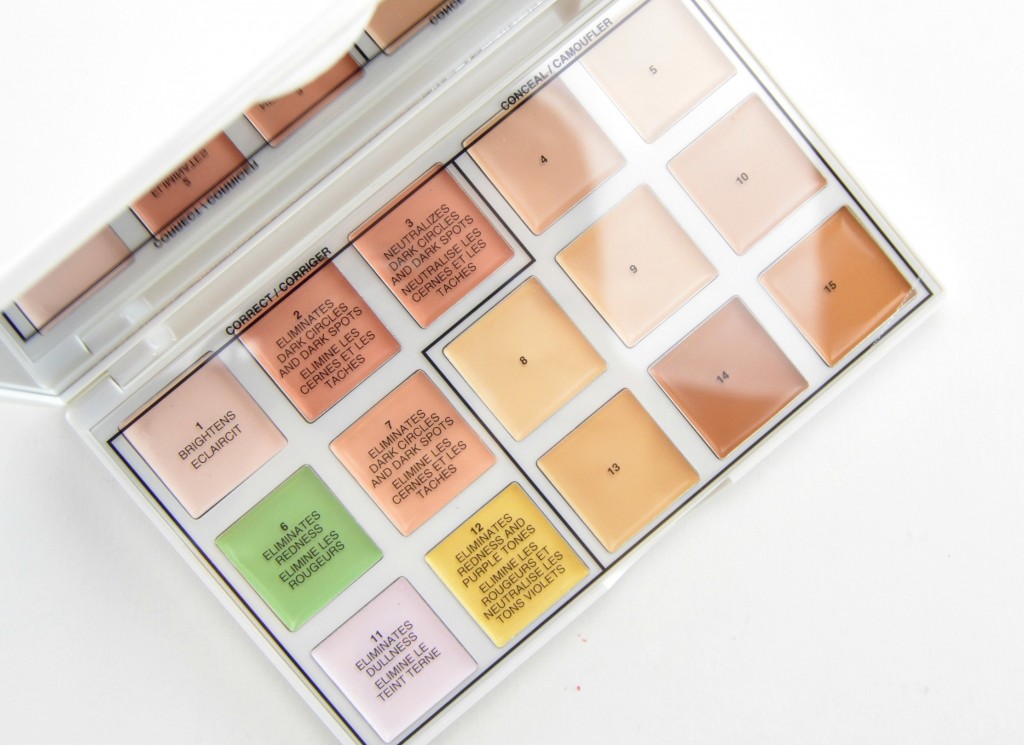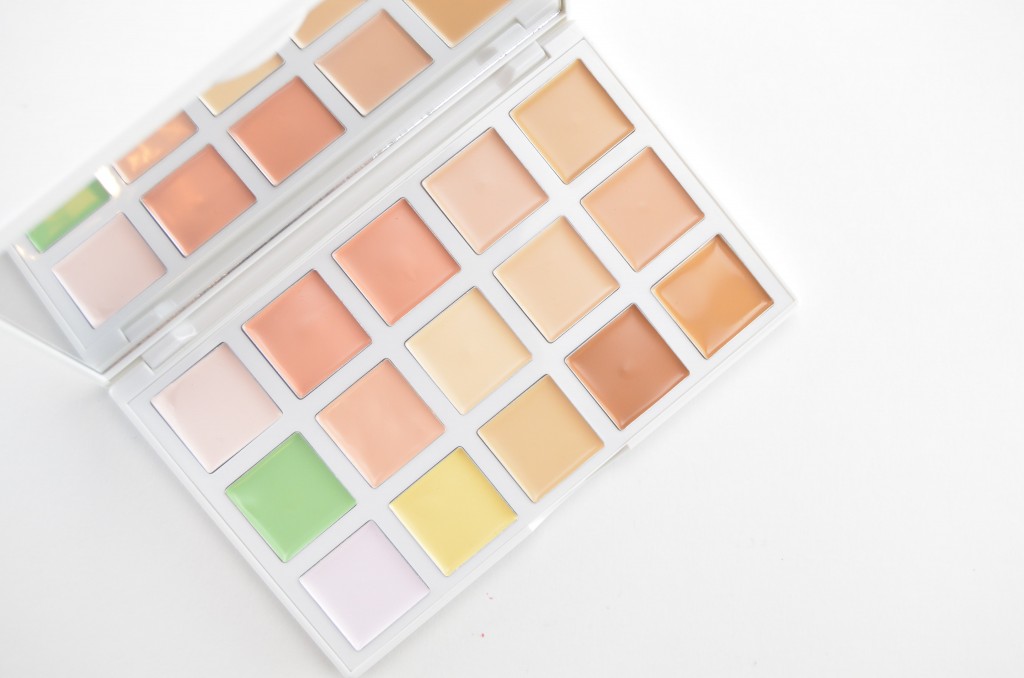 I've been skipping lipstick lately, partly because my lips are so much fuller and juicier thanks to my recent lip injections (see full review here) and then partly because it comes back to my laziness. When I don't want to fuss with a lip liner and lipstick, I've been reaching for the Clarins Instant Light Natural Lip Perfectors. It's somewhere between a gloss and balm, without the stickiness of either. It helps to protect and nourish the lips, while providing a luscious, silky smooth, slightly coloured tint to the lips. Its sponge tip, squeeze tube applicator makes it as easy as 1, 2, 3. I get an instant hit of colour with a 3D shimmer and a sweet, summery scent. Shade 07 is a pale shimmery pink and 08 is a lovely plum with slight shimmer, both perfect for warm summer days and cool summer nights. It retails for $20 each.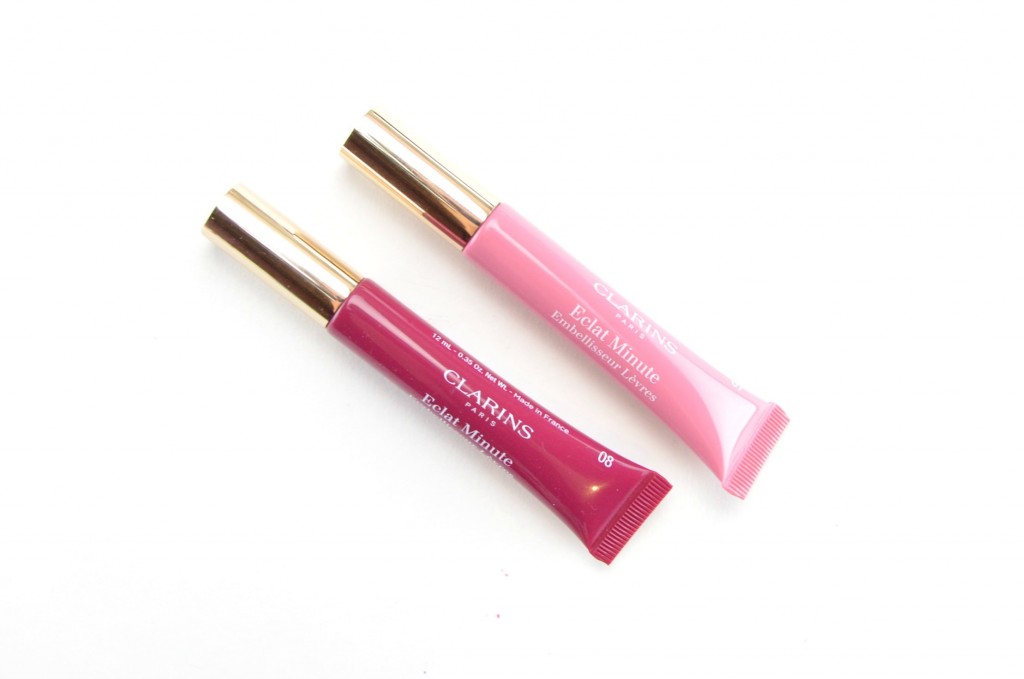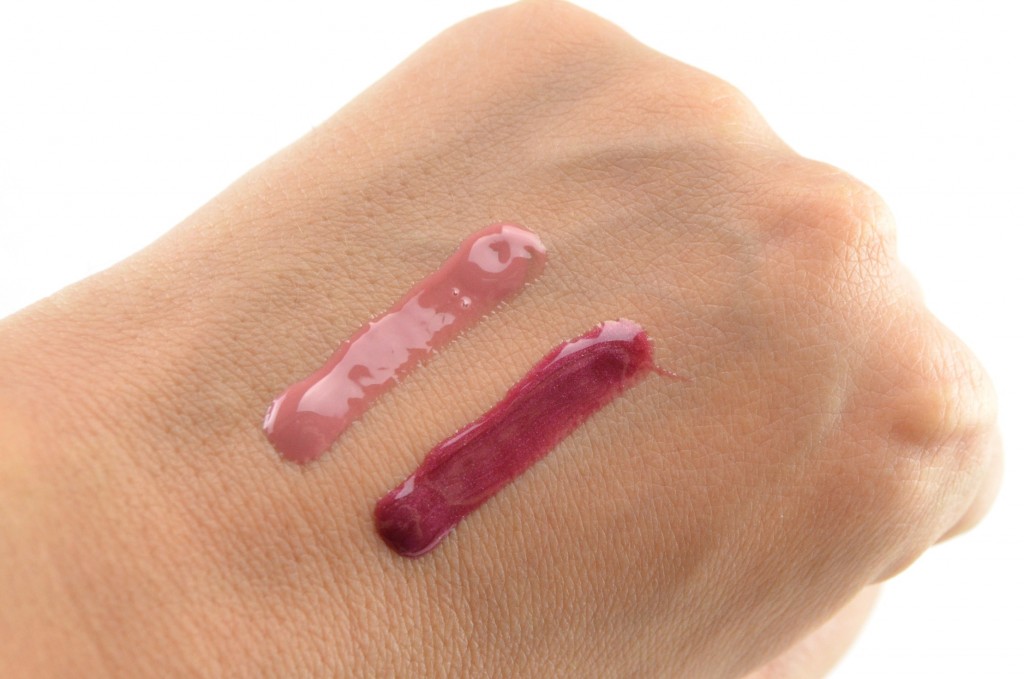 To help ensure my makeup stays in place all day, I've been using the Shiseido Quick Fix Mist on the daily. This dewy and refreshing gel mist is a dry girl's dream come true. It not only helps my makeup stay in place all day, without fading or creasing, it actually helps to keep my skin hydrated. It's formulated with marjoram herb extract to help support skin's natural moisture level, while sebum absorbing polymers help keep the shine at bay. This thirst quencher can be stashed in your purse for easy use when your skin is feeling dehydrated throughout the day, or needs a little pick-me-up during the hot, summer months. The light, refreshing Ibuki scent instantly wakes you up and provide a fresh and glowing look to your complexion. It retails for $32 for 50ml.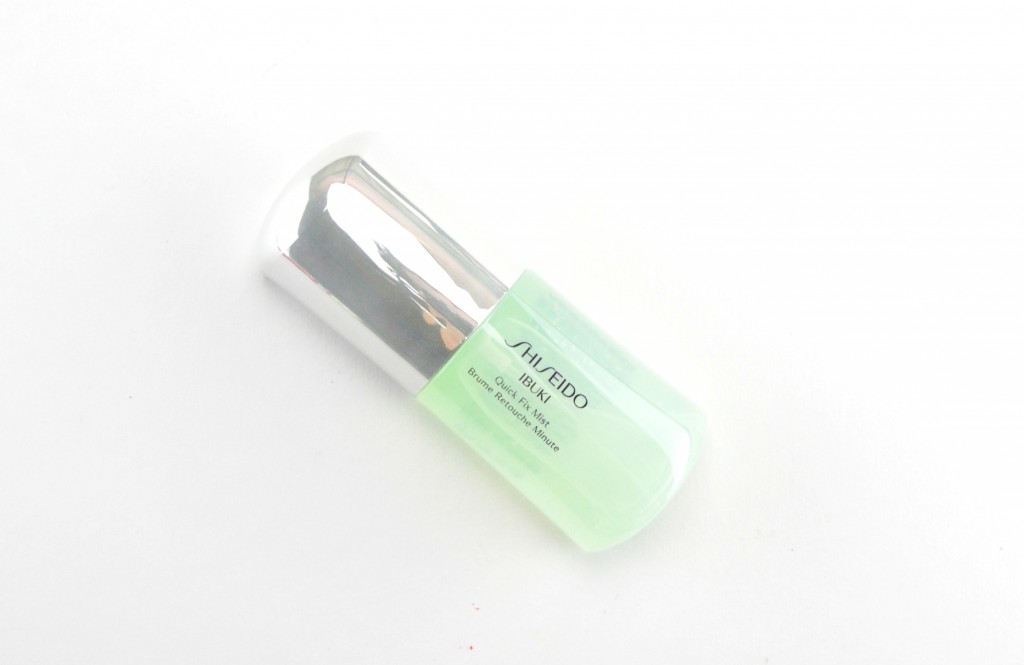 You all know I love me some Essie and OPI polishes, but when I'm looking to splurge or looking for a polish that lasts longer than a few days, I reach for Formula X. This all comes back to my laziness of not wanting to paint my nails every other day, Formula X is guaranteed to last on my nails for upwards of a week without fading or chipping. Dainty is the perfect summer white, not too shiny, but not completely matte. Although it takes 3 coats to become fully opaque, it's a non-fussy shade, meaning you can just slap it on without having to worry too much. Wingwomen is the perfect bright red. This incredibly saturate red has a slight pinkish undertone that helps keep it cool enough for hot summer months. Each shade retails for $13.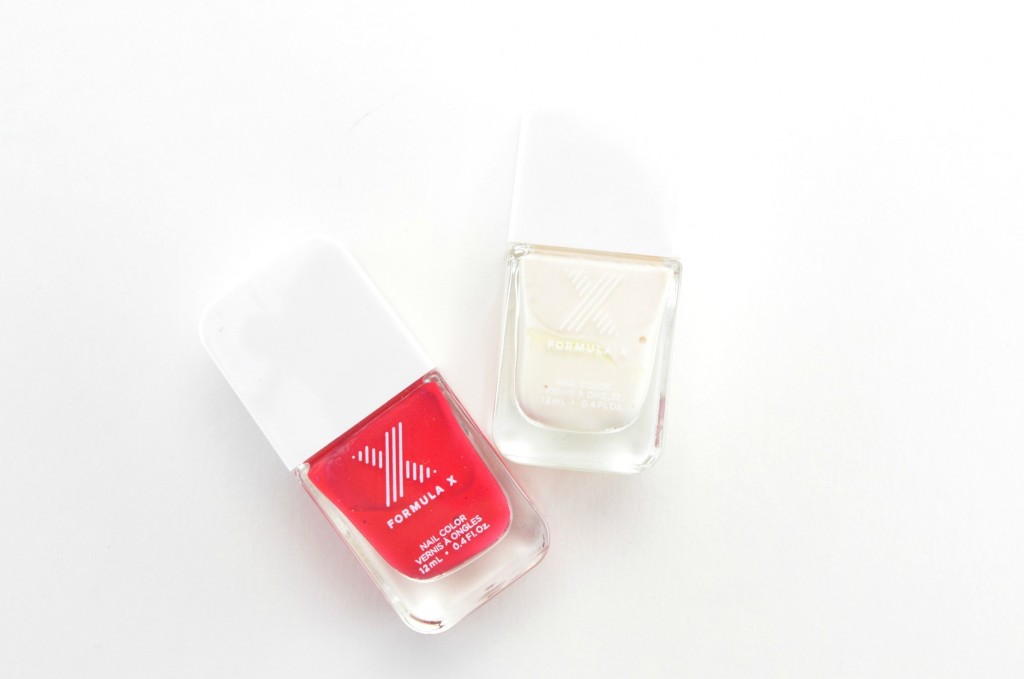 Let's talk skincare for a moment. Although the new Garnier SkinActive Micellar Water may have less beneficial ingredients, compared to my beloved Bioderma Sensibio H2O and Hydrabio H2O Cleansing Waters, but that doesn't mean the formula doesn't work just as good. I'd say it removes about 95% of my daily makeup, even waterproof mascara, and is the perfect cleansing water to use before your nightly cleanser. It does a wonderful job at removing full coverage foundation for a refreshed and clean finish. Also it doesn't strip my skin of its natural oils, it also doesn't necessarily moisturize my skin either. Keep in mind, I have extremely dry skin, so I notice little details like this. Keeping with the lazy theme of this post, I love the convenience of using micellar water, no rinsing required. This Garnier one has quickly become a part of my nightly cleansing routine and at almost a third of the price of Bioderma, this is an excellent budget friendly version. It retails for $8.97 for 400ml, compared to $18.95 for 250ml for Bioderma.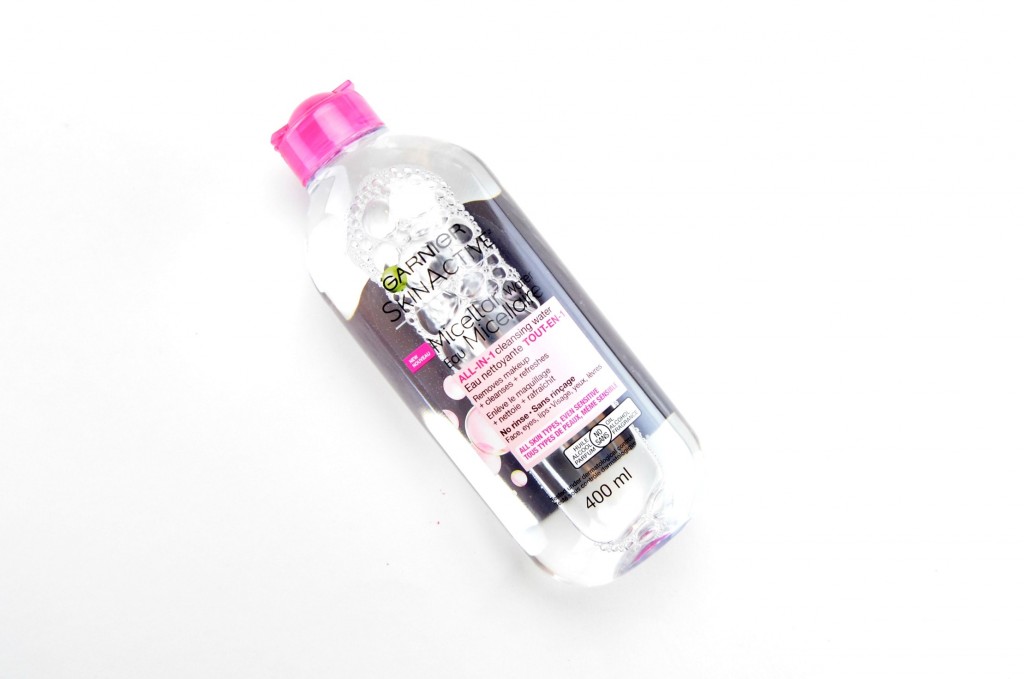 Keeping with the skincare theme, I was recently introduced to Kate Somerville and I may or may not be already hooked on the brand. Although the Kate Somerville Goat Milk Moisturizing Cleanser is the first and only product I've tried, the results leave me wanting more. It's no secret that I have extremely dry skin, even in the summer months, and most cleansers usually strip my skin of its natural oils, leaving it even more dry and dehydrated. This rich and creamy cleanser not only gently removes all impurities and makeup, its unique gel-like texture turns into a milky consistency once in contact with water to help add moisture back into my skin. I'm left with incredibly fresh, clean, soft, smooth and supple skin that never feels tight or dry. It retails for $42 for 120ml.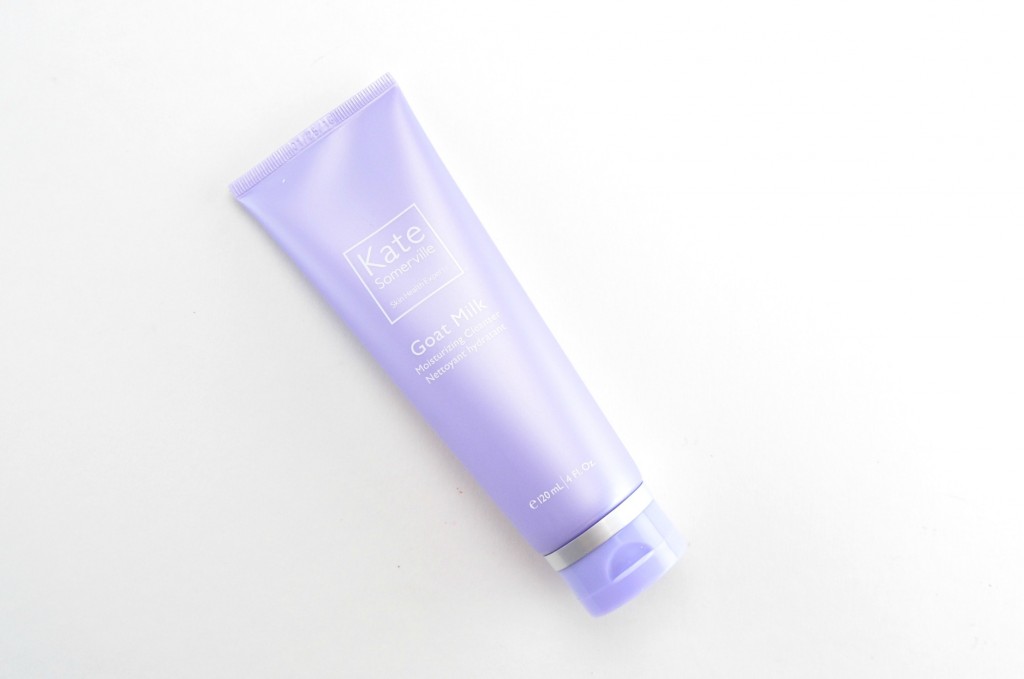 I've never been one to take a shower, what can I say, I'm a bath girl. I find it much more enjoyable and relaxing after a long and stressful day. It's my time to unwind and relax, maybe watch a little YouTube and just wind down before bed. L'Occitane Lavender Foaming Bath is not only one of the brand's best-sellers, it's my personal favourite bubble bath. I love anything lavender, but this rich and creamy bath foam takes relaxation to an entirely different level. Not only does it leave my skin feeling incredibly soft, smooth and supple, it helps to stimulate both my mind and senses for a spa-like experience at home. It retails for $38 for 500ml.