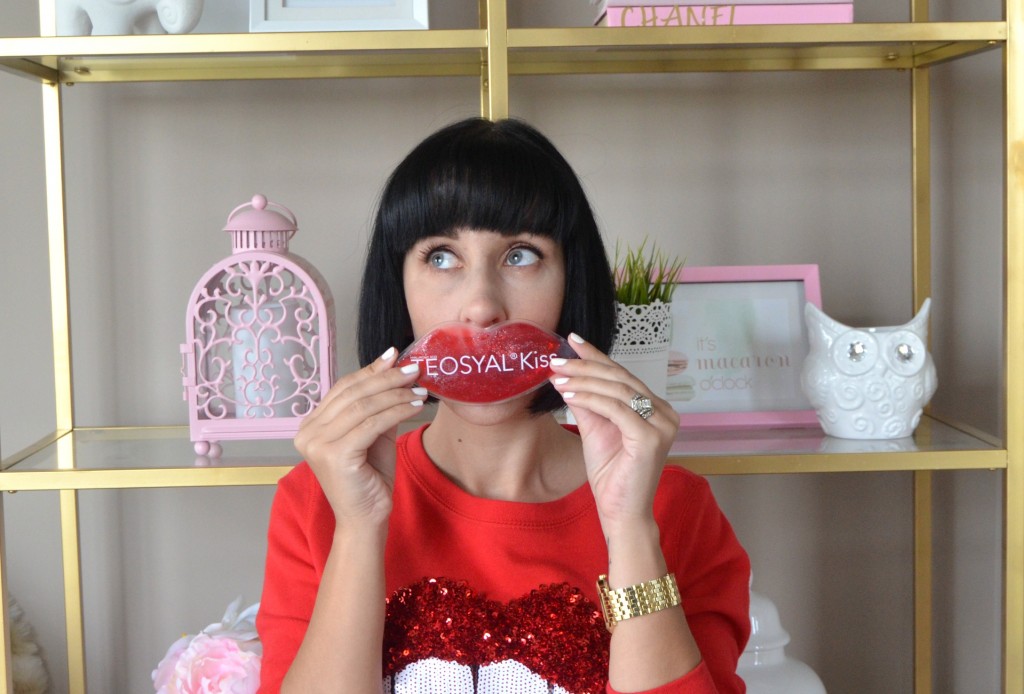 About 2 years ago, shortly after I turned 30, I started thinking about Botox and fillers. Running a fashion blog means always putting my face out there and feeling the pressure to look younger. I truly believe shaming women for getting cosmetic or non-surgical cosmetic procedures is just another form of sexism and ageism. We have to learn to look past this. Sure, it's not for everyone, but if it makes you feel more confidant, why not? I think we need to break the cycle towards the embarrassment that comes with getting "work" done and just support one another. It shouldn't have to be a dirty little secret. If it's not harming you or others around you, and if it makes you happy, it's no one's business to judge. I've always been honest with my readers, so here it is, I had Dysport And Teosyal done.  
I guess we should start from the beginning, yes, I have a large forehead wrinkle, minor crow's feet around my eyes and two small indentations in between my eyes that seemed to be getting deeper and deeper day by day. That deep set lines made me look irritated and angry all the time and left me feeling and looking old. I've also never been happy with my lips, they're pretty much non-existent, so I wanted something to help plump them up and make them look fuller. Now, what's the differene between Botox and fillers, in short, Botox reduces the muscle activity that causes lines and wrinkles, whereas fillers help to restore volume due to the aging process.
Although one might think I'm too young to start experimenting with Botox and fillers, you're actually never too young to start. It's an excellent preventative measure to take, starting with Botox in your 30's will actually leave you with less fine lines and wrinkles when you're older. The muscles will be more relaxed and unable to produce those pesky fine lines and wrinkles. No one wants to look older, I'm not actually afraid of the aging process or the fear that I no longer look like I'm in my 20's, it's the idea that my insides aren't being accurately reflected on the outside. Heck, most days I still feel like a teenager. Thanks to modern day technology, we no longer need to live with these "flaws", thanks to Botox and fillers.
I know Botox still has a bad reputation, people associate it with putting "poison" into your body, but its come such a long way since it was first introduced into the market. It's actually one of the safest non-surgical treatments you can get performed. It's an excellent alternative to those not wanting to go under the knife. It helps to not only combat, but prevent future aging. Of course, the Botox injection is only as good as the doctor that injects them. I truly believe it's an art form, mixed in with a strong knowledge of medical science, and you don't want to look completely different, plastic or have absolutely no facial expressions. It's important to choose your doctor wisely. I highly suggest taking the time to do your research, look at before and after photos, ask how long he/she has been in business, how much he/her charges, etc., it's your face after all, there's no going back.
After months of research, I finally found my dream doctor. Dr. Cory Torgerson is not only a Botox and filler genius, he's an actual surgeon and works closely with each patient to fully customize their procedure, ensuring you look fresh and natural. I felt comfortable enough to book an appointment and immediately started googling everything I could about him. With all the articles and rave reviews I read online about him (and his amazing staff), I knew I made the right decision. Weeks leading up to my appointment I started to be extremely excited and a little nervous at the same time. In person, he was everything I'd hoped he'd be and so much more. Charming, cheerful, full of knowledge and made myself (and Derek) feel right at home. It's as if we had been friends for years. A lot of doctor offices can be stressful and uninviting, but my appointment was actually fun and quite enjoyable. After only a few short minutes in the chair, my nerves were set at ease and I knew I was in good hands. Since he charges by the area, rather than the unit, I knew my end results would be perfect. The flat rate per entire area ensures and guarantees that if I'm not completely satisfied or desire a little more in a certain area, he'll continue to add more, at no extra charge, until I'm totally satisfied.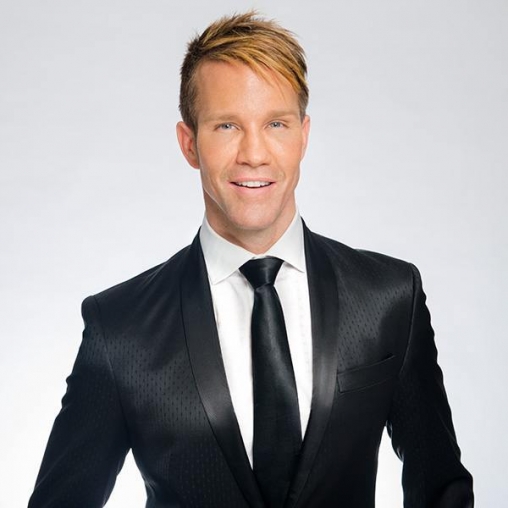 I explained my main concerns with Dr. Cory Torgerson and also shared my hesitation about coming out looking completely different or not like myself. He assured me this would not be the case, I'd look like a better version of myself. We've all seen those people that have gone overboard and had way too much injections and end up looking waxed, I so didn't want that. I wanted to look exactly like I did before, but will fewer lines and a plumper, slightly healthier luminosity and glow. I wanted to be able to frown, raise my eyebrows and continue smiling, just as I did before the treatment and that's exactly what he provided.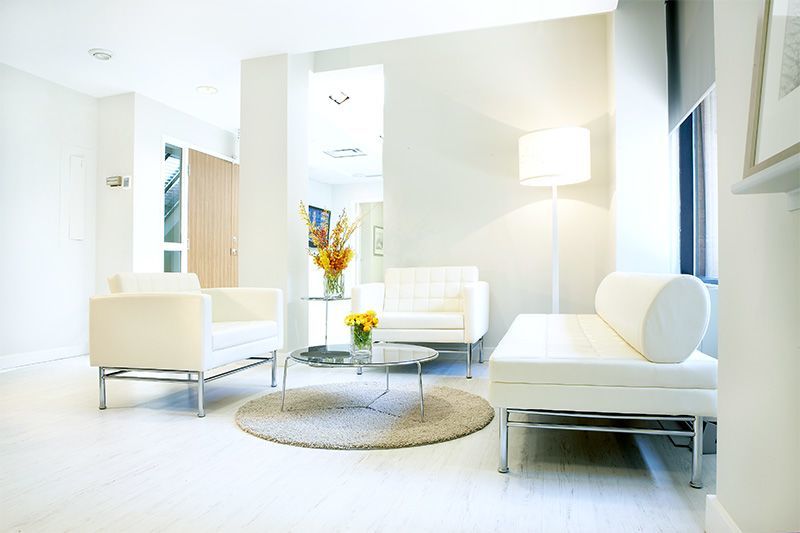 Although Botox is the gold-standard in the industry and probably the global leader, I actually opted for Dysport. It's been used in Europe for years to help treat neuromuscular conditions and is slowly becoming more popular in Canada. It's a form of protein that helps to relax the muscles they are injected into and help block the signals that the nerves send to the muscle. It's an excellent treatment for frown lines across the forehead, lines that form between your eyebrows and crow's feet, which is exactly what I was looking for. I ended up getting 30 units placed around my eyes to diminish crow's feet, 30 units were placed on my forehead to get rid of that deep set wrinkle and then another 62.5 units on my glabella (the area between by eyebrows, just above my nose).
The entire Dysport experience was completely painless, on a scale of 1 to 10, I'd rate it a 1. I literary felt nothing, besides a small pinch when the needle first went in. Dr. Cory Torgerson administers the injections so quickly, you hardly know it's even happening. The entire procedure took under 10 minutes, with no bleeding or soreness whatsoever. The general effects of Botox begin to show within the first 4 to 6 days, whereas Dysport starts to show within a day or two. I actually noticed a huge difference immediately after the procedure. My initial thought was how was this going to look any better than it already did? Although I was told I may experience a bit of redness, bruising or swelling, I experienced none of this. I think Dr. Cory Torgerson magical fingers plays a huge role on this, he knows the exact angle to place the needle, pulls the needle out almost seamlessly and knows exactly where to place the needle for the best results. Just like Botox, Dysport, can last anywhere from 3 to 6 months. 
Now let's talk dermal fillers. I feel like the most common one, or the one we hear about the most is Juvederm, but again, I went for something different and tested out Teosyal. It has the ability to naturally absorb into the skin and metabolized by our bodies, ensuring it's completely safe. It is injected into the skin, ideally the area between the nose and mouth, chin, cheeks, lips, temple and nose to add volume and fullness. It's full of pure ingredients, a hydrating substance called hyaluronic acid to be exact, that not only helps replace HA that your skin loses over time, but it brings back volume, smoothing away facial wrinkles and fold. It has minimal downtime and can also help minimize inflammation, redness, and edema. Since it comes with a unique cross-like formula that acts like a freezing agent, it helps to numb the injected area, causing less stinging or irritation.
Dr. Cory Torgerson is on top of his dermal filler game and actually uses a Teosyal Pen, a revolutionary injection system that helps optimize his patients' experience with Teosyal. It's quite the neat little device, very futuristic, but I'm sure it takes a lot of practice to become a pro at it, another reason I love Dr. T. He's a genius with devices. This innovated design allows him to offer a smoother injection experience with more precision and less risk, to help him create a more natural, easier injection. He was able to focus on the aesthetic aspect without having to worry about my discomfort. Just like the Dysport, I experienced no pain whatsoever in any area. He did apply a small amount of numbing cream on my lips, which probably helped with the pain? I did feel a small pinch when the needle went into my lips, but nothing too severe. The use of this unique pen also helps to minimize the bruising associated with hyaluronic acid injections, which is probably why I had no swelling or bruising? I ended up getting Teosyal Ultimate x 1 (1 per cheek), Teosyal Kiss x 1 for my lips and Teosyal Kiss x 1 for the bridge of my nose.
The entire ride home, driving from Toronto to London, I couldn't help but stare at myself in the mirror. I was convinced I could see my face transforming minute by minute. Obviously the major changes were the fullness in my cheeks, which was also the first thing all my friends noticed, followed by the plumpness in my lips. I ended up looking exactly as I hoped I would, more awake, less pissed off, few wrinkles and just like a fresher version of myself. I now see what all the fuss is about, no magic creams or potions would ever get rid of my fine lines and wrinkles, the same way, and in only a few short minutes the way Dysport did. No lip plumper gloss or cheek highlight and contour products would ever achieve the fullness and plumpness I now have in my cheeks and lips. Something that I didn't even know was possible to fix, was the small bump I had on my nose. I thought for sure you had to have plastic surgery to correct this, which is why I never really worried about it, but Dr. T was able to smooth it out with a little Teosyal Kiss. It's like I went under the knife, without the downtime or cost associated with that. With only a few properly placed injections, it's created an overall illusion that my skin is younger, fresher and more lifted.
I can now see how addicting Botox and fillers can become, as I sit here and write, I'm already thinking "I want more fillers in my lips, the upper lip still isn't as plump and juicy as I'd like it to be". Other than that, I was amazed at the Dysport effect that took place over these past few weeks. Every morning I quickly rush to the mirror to see the reverse effect it had on my skin. I'm excited to see how long it lasts, for something so simple and non-invasive, it has powerful results. I can totally see how people can go overboard though, the initial effects are so outstanding, and that too much doesn't seem possible. All I can think to myself, is, why did I wait so long to do it?
Stigma or no stigma, Botox and fillers are an excellent way to up-date your anti-aging routine and when done correctly, by someone like Dr. Cory Torgerson, it's completely safe, effective and relatively inexpensive. Of course it costs a little more than your typical facial, but the results are longer, more dramatic and can take years off.
Below you'll find photos from day 3, 5 and 7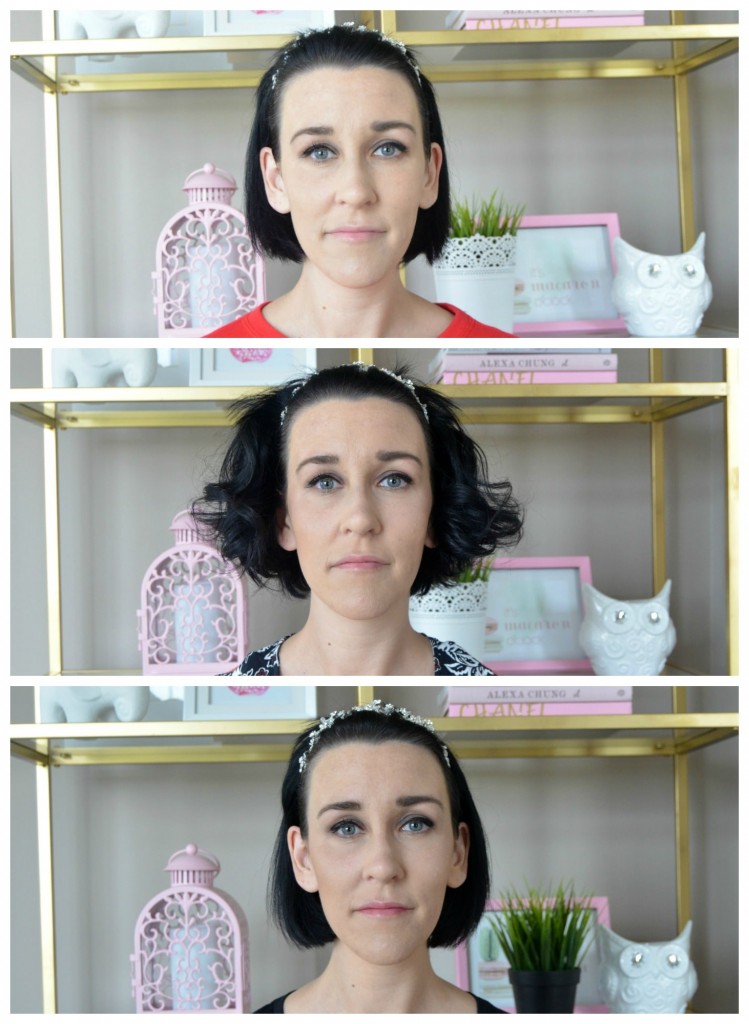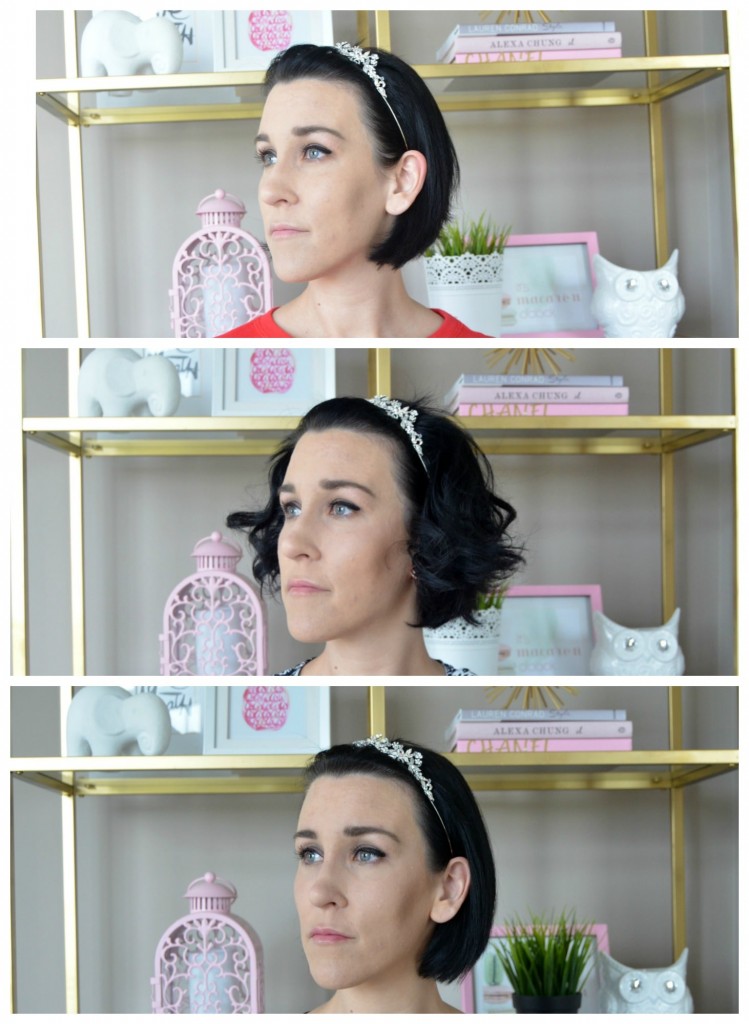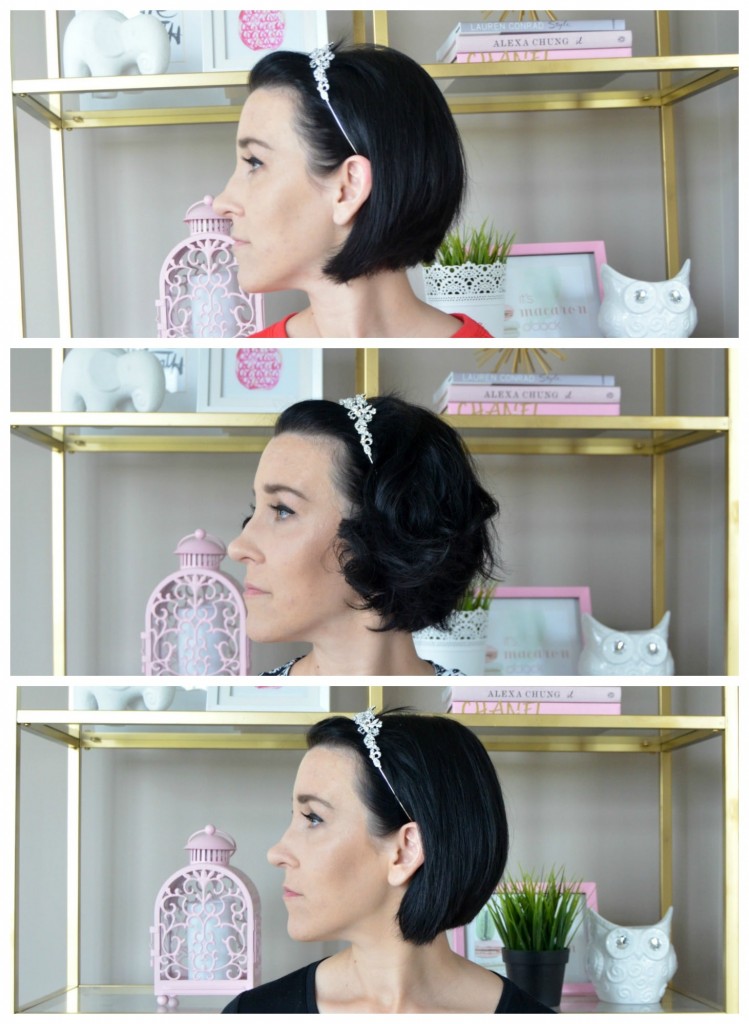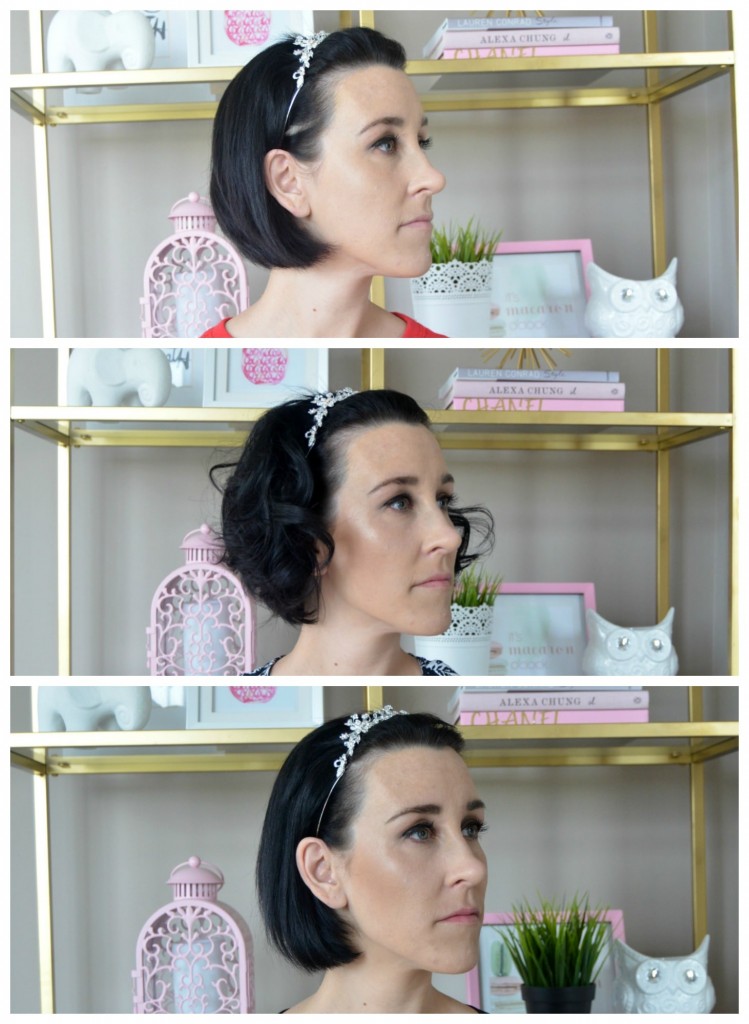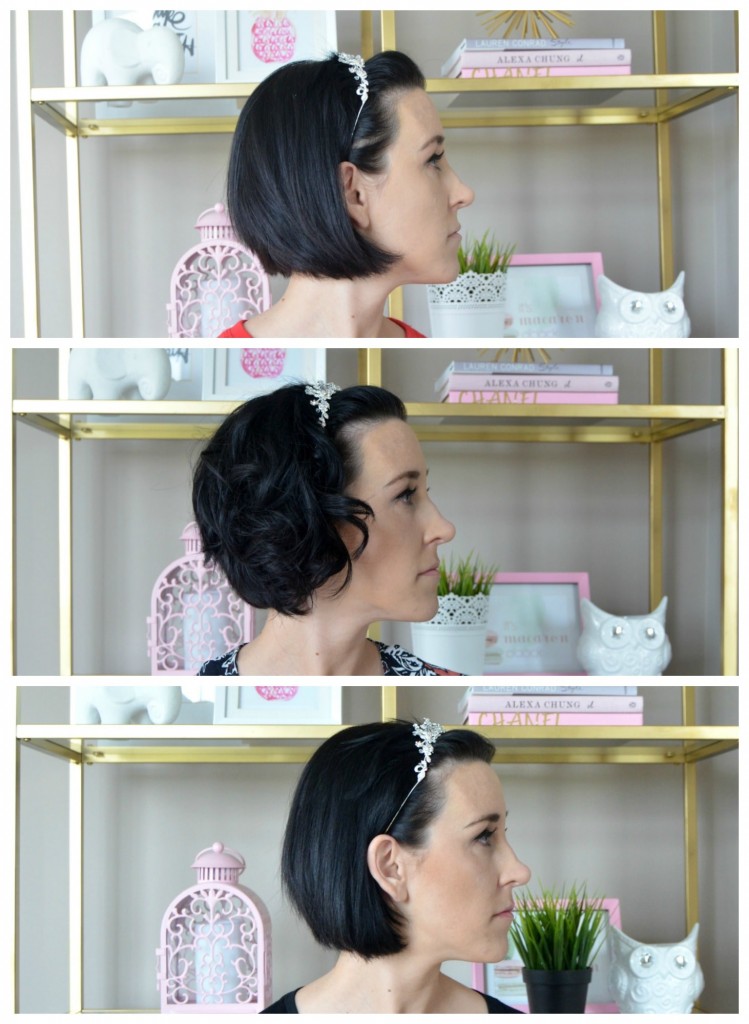 Watch Dr.T in action, I love that this video pushes the boundaries.