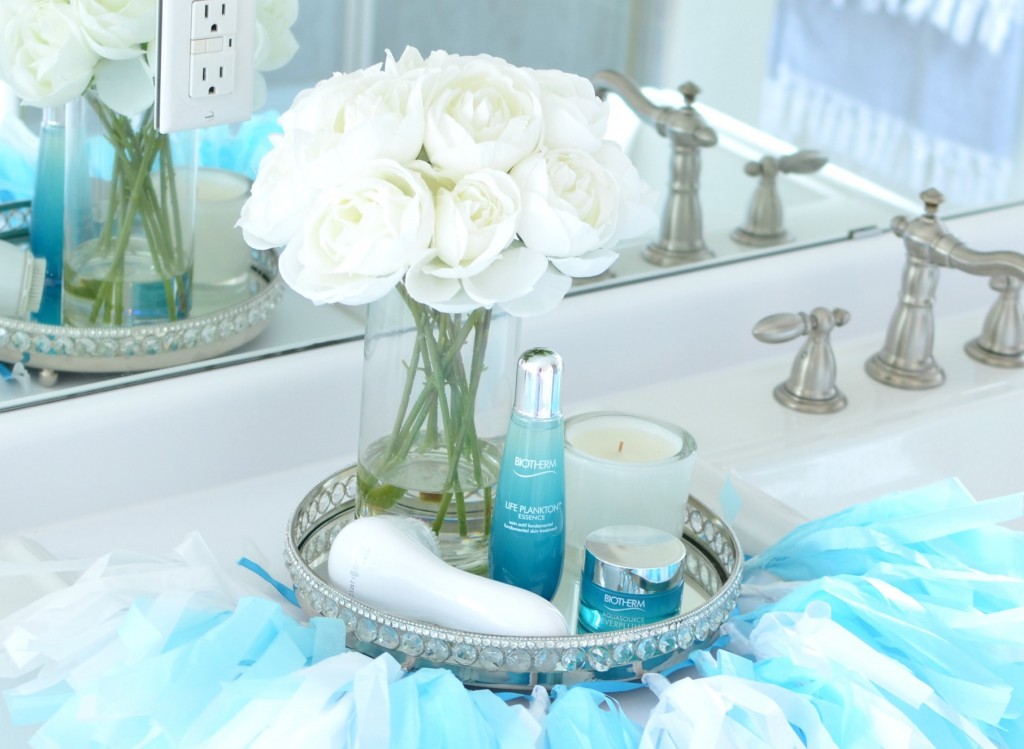 I can't believe how quickly time flies, it's been 4 months (to almost the day) since I had my first Dysport and Teosyal (aka Botox and Fillers) experience and featured it on this fashion blog. I still don't think there's a product on the market that will deliver the same results you achieve with these injections, but the Biotherm Life Plankton Essence and Biotherm Aquasource Everplump are going to try. Both products explore the world of waters to help find solutions to make your skin stronger and look younger. The one is designed as a skin treatment that's infused with the highest concentration of Life Plankton, an ingredient that's able to stimulate skin regeneration to help soothe and protect the skin, whereas the other is a highly concentrated dense gel that's active ingredients instantly break down upon skin contact into millions of active micro-drops to help plump and hydrate the skin.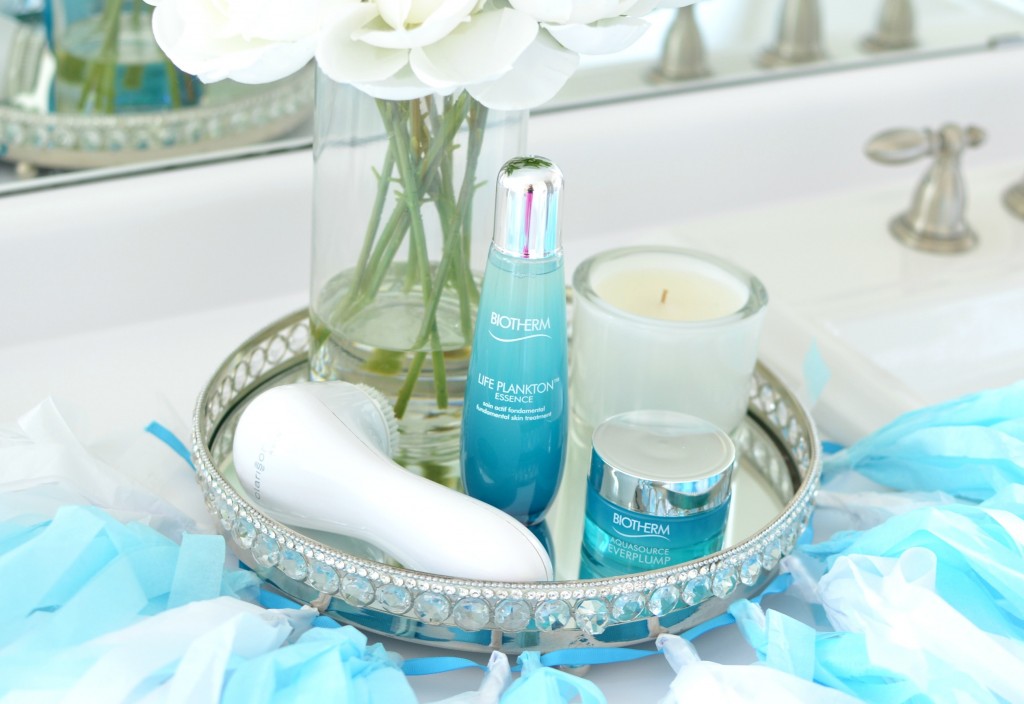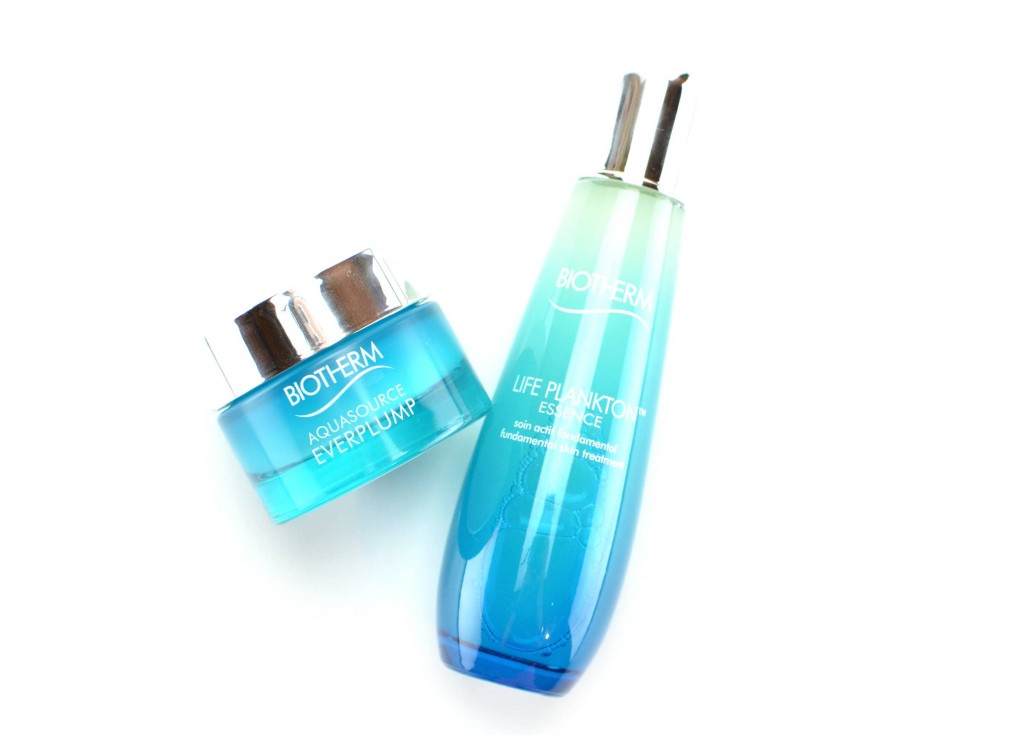 Biotherm Life Plankton Essence is a fundamental skin care treatment in your daily beauty routine. It's infused with the highest concentration of Life Plankton, the same living micro-organism found in the French Pyrenees hot springs, and is known for its extraordinary properties. This incredibly lightweight formula has the effectiveness of a serum, with the weightless feel of a cosmetic water.
Biotherm Life Plankton Essence comes in a sleek tear drop glass bottle and features a unique and somewhat unexpected watery texture that almost looks cloudy in appearance. It has a slight slippery, almost silky consistency that makes applying to the skin a snap. After it sets and dries down, after only a few short seconds, it does leave behind a slight tackiness. It has a refreshing and clean soapy scent that lingers for a few minutes, but nothing too irritating or annoying. Since it's also formulated with hyaluronic acid, it's unbelievably hydrating and moisturizing. Skin is left brighter, more even in texture and tone, and incredibly soft and smooth.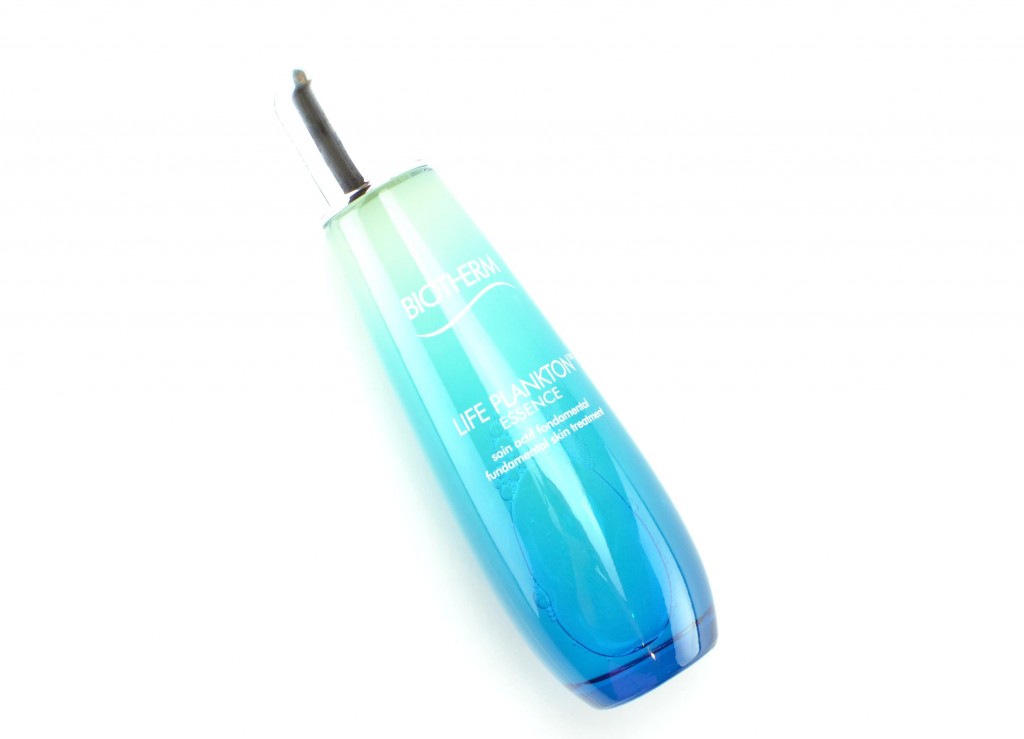 Biotherm Life Plankton Essence is my first step after cleaning my skin in the evening, right before I apply my nightly moisturizer. It can be used as an add-on to your pre-existing skincare routine or used on its own, in replacement of your toner or serum. I first shake it up, add a few droplets onto the palm of my hand and lightly spread over my entire face and neck. My skin seems to drink it up and literary absorbs within seconds. It penetrates deep into the skin and instantly goes to work. To help promote the circulation of the fluids, it's suggested that you use wave movement on the skin. This also provides a slightly cooling sensation that's quite refreshing and soothing. It retails for $67 for 125ml.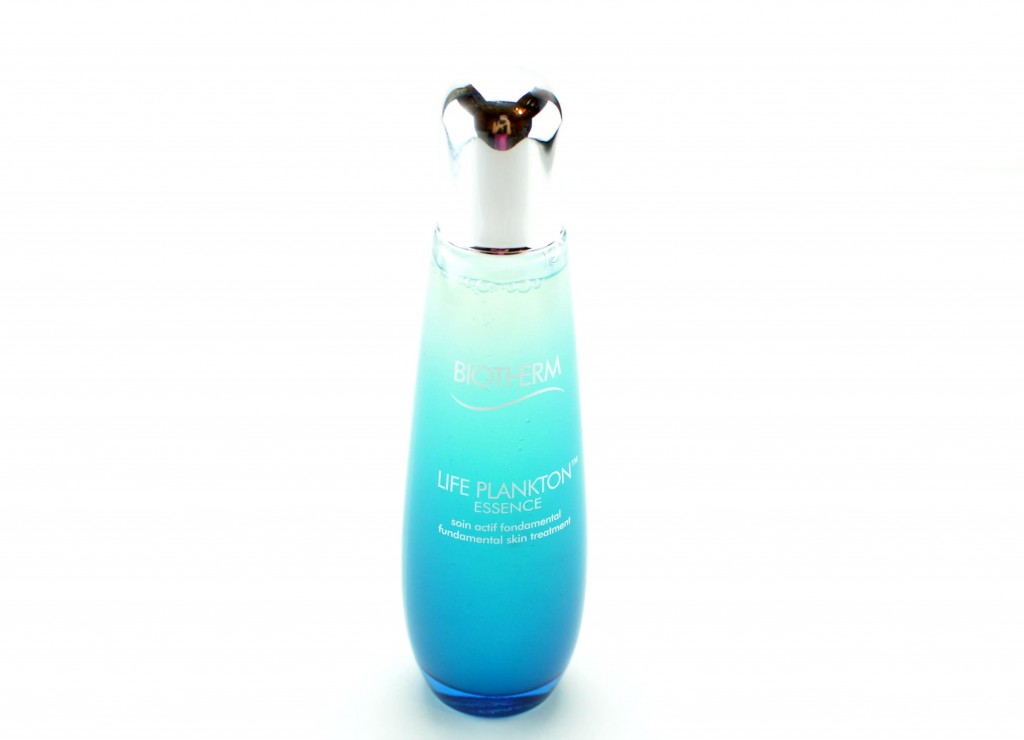 Biotherm Aquasource Everplump is a daily moisturizer designed to smooth and plump up the skin in as little as a few weeks. Its unique formula instantly penetrates deep into the skin to quickly start hydrating the skin. Its dense texture helps to fill in fine lines and wrinkles for a fresh, healthy, more youthful appearance.
Biotherm Aquasource Everplump comes in a sleek and chic glass jar and features an unusual fresh and slightly cooling, thick, gel-like texture. Immediately after applying it to the skin, which thanks to its incredibly silky texture, glides onto the skin like butter, the formula breaks down into millions of tiny micro-drops. It absorbs into the skin incredibly fast, almost the same way water dries on your skin, and although it may seem to leave behind somewhat of a tacky residue, within 30 seconds it's completely silky, smooth and soft. Its innovated reverse water-in-oil formula not only plumps up the skin and leaves it looking exceedingly healthy, it brings in twice the amount of moisturizing agents than other creams and gels.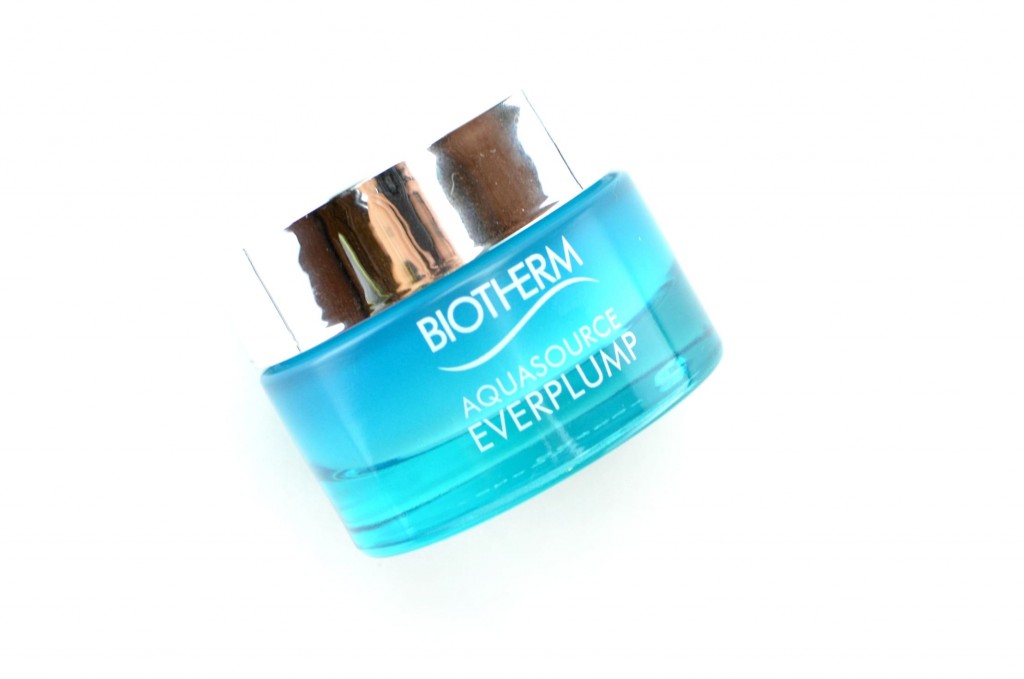 I really can't say enough good things about this Biotherm Aquasource Everplump gel. In as little as a few weeks, heck, even after the first application, my skin was left looking soft, hydrated and luminous. I'm now into week 4 and I can honestly say that I see the slight plumping effect. For someone who usually goes overboard and applies too much product (which is not only wasteful, but can get expensive) since this is more like a watery gel consistency, I find I use about half of what I normally reach for. I love that I can also use it both day and night, saving me from buying two separate products for morning and evening use. Although not the same as injections, I don't think you'll ever get those results with a cream, my skin is noticeably more hydrated, which gives the illusion of anti-aging benefits. It retails for $60.