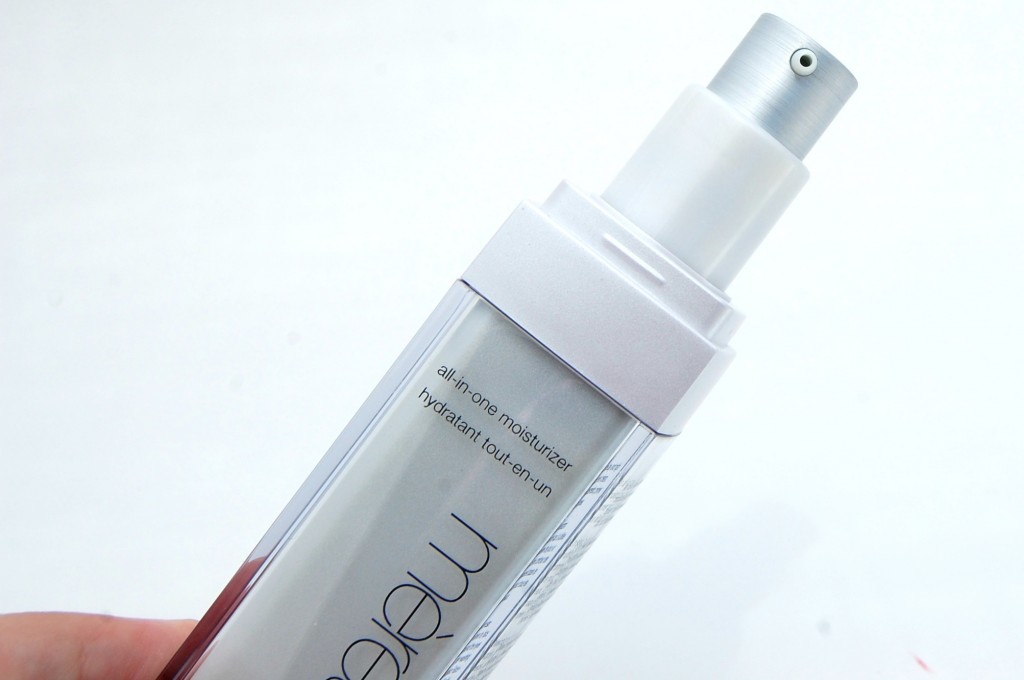 The brain behind Mèreadesso is Linda Stephenson, an honours graduate in Chemistry and Biology knows that the secret to beautiful skin is really quite simple. She created an effortless line of multi-purpose products and developed a single-step skincare solution teaming with minerals, antioxidants, vitamins, enzymes and botanical extracts that would eliminate the need for multiple products for different skin types or gender. Since Linda wanted to keep everything simple and easy to use, you'll find that Mèreadesso only has 4 products on its roster cause that's all you'll really need. You start with their Face + Neck Cleanser, followed by their All-In-One Moisturizer, which will be reviewed in this post, followed with their Beautiful Body Balm and a beautiful Lip Treats (in clear or tinted) for your lips.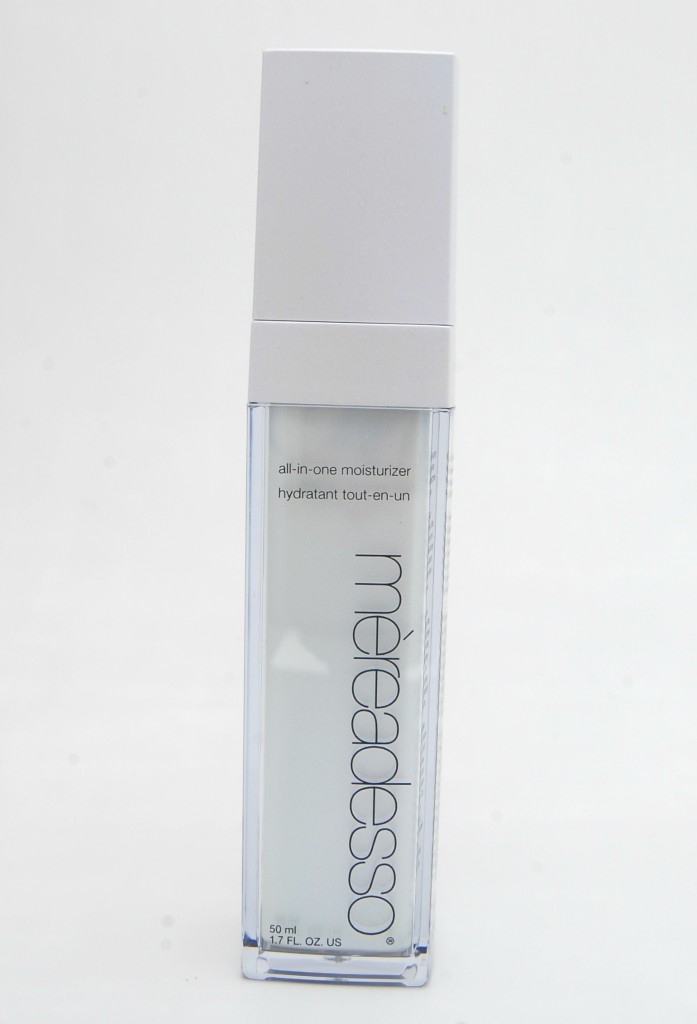 Mèreadesso All-In-One Moisturizer comes in a clear white rectangular bottle with a pump dispenser and a chic almost metallic like matching lid. The moisturizer itself is a pale seafoam green colour, lightweight, almost whipped like texture that applies easily to the skin and is absorbed quickly. It's designed as a day and night moisturizer for men and women with all skin types, ages, and ethnicities. I'm not too keen on the scent, as it has a strong floral smell to it, but quickly disappears as it is absorbed into the skin. Although each bottle only holds 50ml of product and retails for $120, the company claims that with regular use it can last up to 4 months, breaking down your cost to only $30 a month.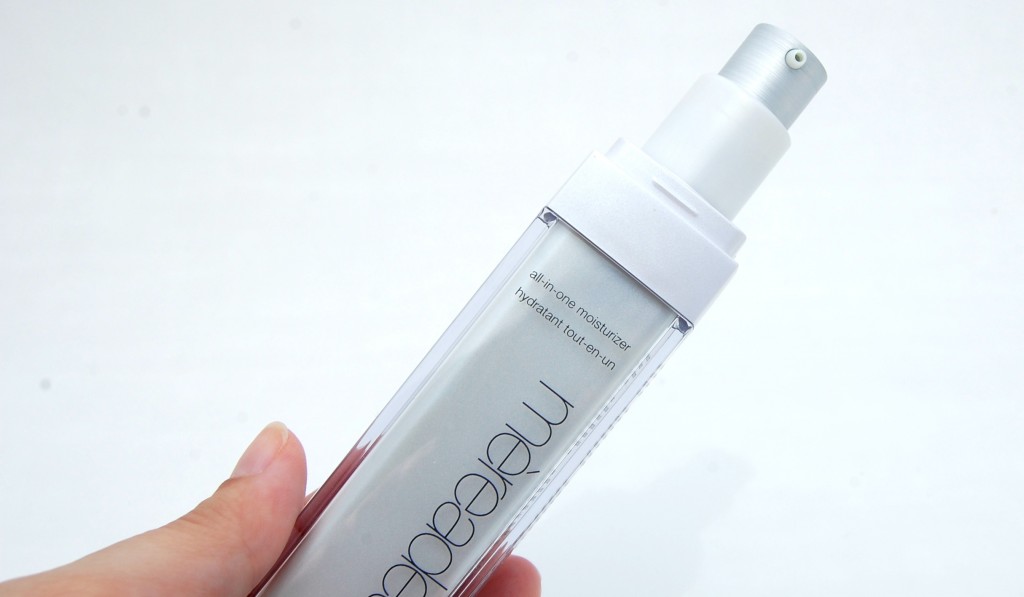 When I was first given the chance to review this all in one moisturizer I didn't understand what all the hype was about; the more you use it, the less you'll need it; how is this possible? After only a few short days I could already start to see visible results in my skin tone and appearance. I also noticed that my skin felt softer and more hydrated than it had in a long time. I've now been using this product for just over a month and it is quite an unusual moisturizer; this refreshing moisturizer functions as my makeup primer, toner, and eye cream all in one. It took some time to get use to skipping my toner and serum but I have to say it is way less time consuming this way. I know this will be a splurge for many but by eliminating two other products I feel it's well worth the price. It's been just over a month and the bottle is not even a quarter gone, so theres no doubt in my mind it will last at least 4 months like the company claims.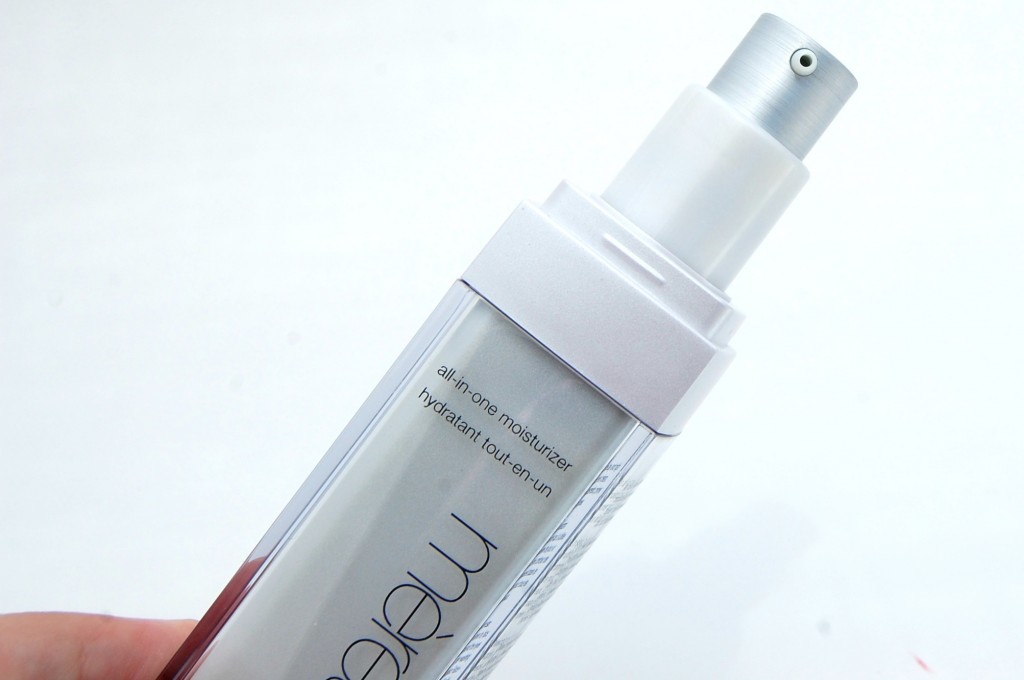 Like I said, I've been using this moisturize both morning and evening, with only 1-2 pumps for the past month and the results are amazing. I also can't tell you how many times I've fallen asleep with my makeup on, come on we've all done it, no? Sometimes I forget, sometimes I'm just too lazy and other times I just don't have the patience to be in the bathroom late at night forever, but now thanks to this new Mèreadesso all-in-one moisturizer that I've been loving, all I have to do is wash my face, use the moisturize and go to bed.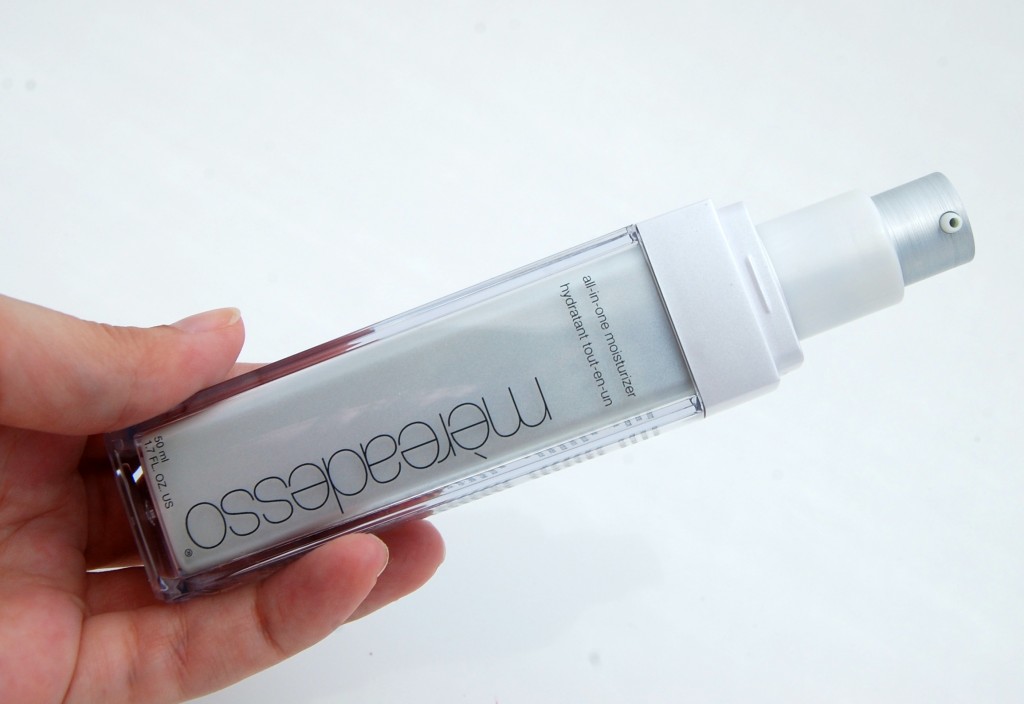 Mèreadesso all-in-one moisturizer is unlike any other day/ night creams you've tried before; most have different enzymes making you buy them separately, but this all-in-one moisturizer includes them all, saving you from buying 2 different creams, saving you time and money. This aloe-based gel contains globally sourced ingredients specially chosen for their purity, effectiveness, and potency. It contains 16 different botanical extracts, a complex of vitamins, 8 enzymes and minerals, and over 20 antioxidants, everything your skins needs to stay hydrated all day long.

If you're looking for a new all-in-one moisturizer to test out this summer that's lightweight and super moisturizing I would for sure give this Mèreadesso all-in-one moisturizer a try.