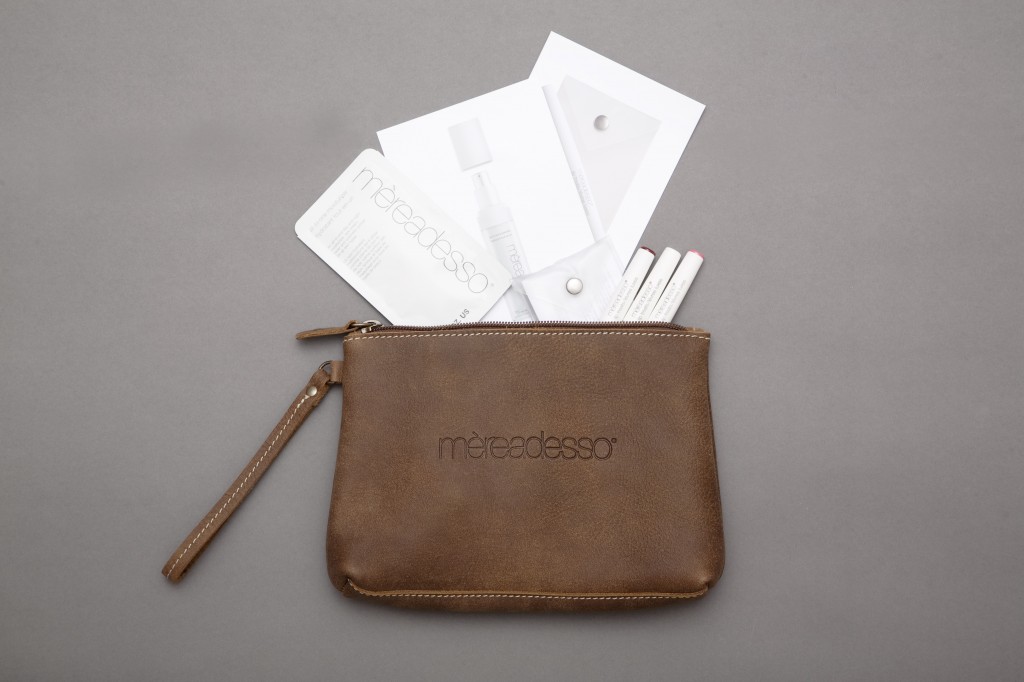 You may remember my review on Mèreadesso All-In-One Moisturizer (found here), which I absolutely fell in love with and can't live without. Mèreadesso has teamed up with Roots once again to create a limited edition Mèreadesso Roots Kiss Case Wristlet with 3 Mèreadesso Lip Treats (that retail for $35) and an oversized sample of their All-In-One Moisturizer (that retails for $28) all for only $68. Now when I say limited edition, I mean there are only 100 of these being sold, so once they're gone, they're gone forever. These go on sale tomorrow at 10AM sharp (October 4th, 2013) and I imagine will be sold out in minutes, since you're pretty much only paying $5 for the amazing, soft, tan, all natural leather, Roots wristlet.
I wish I was home tomorrow morning to pick one of these up, the lip treats are one of my favourite lip balms in the winter and I'm running low on my moisturizer, and really, who doesn't want that wristlet, would have been perfect for my travels to Mexico this weekend. In fact, it's perfect all year round when you don't want to carry a huge purse. From what I can see, it looks large enough to hold your credit cards, cash, cell phone, keys and even a lipstick or two?

Set your alarm girls and try to score yourself one of these Mèreadesso Roots Kiss Case Wristlet for only $68. Good-luck!