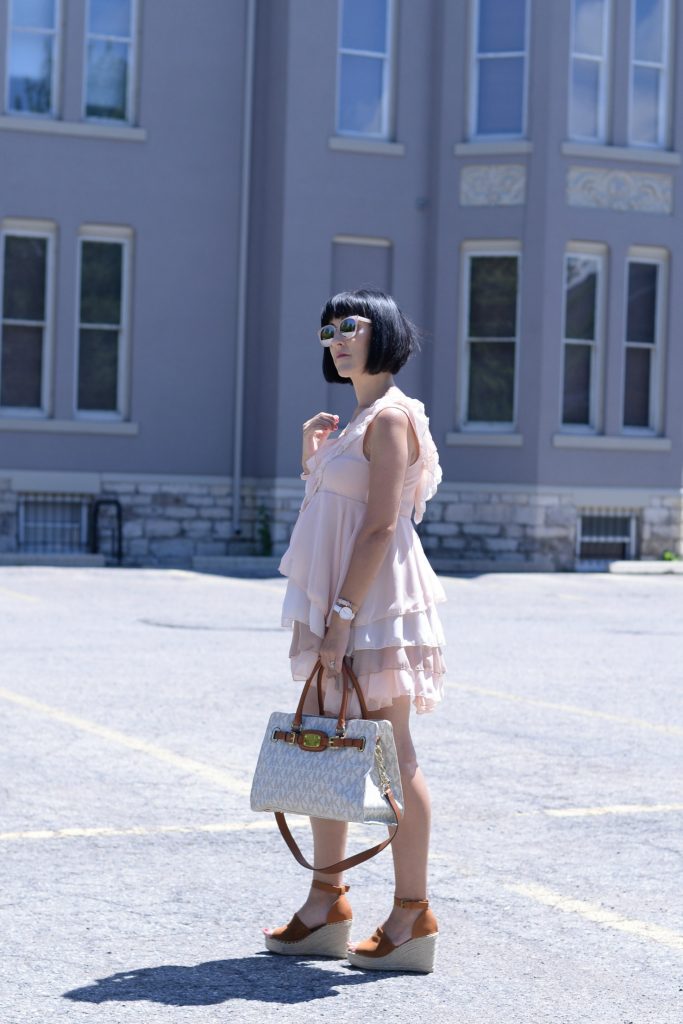 I have to admit, I haven't been reaching for my Michael Kors bags as much as I used to. I remember the day when the brand felt exclusive, now it just seems to be overexposed. Everyone and their mother has one and it's lost it level of luxury somewhere along the way. Much like Coach purses, everyone is walking around with the same bag and it's no longer unique. Too many celebrities, street-style influencers and fashion lovers have hyped-up the brand and it's now somewhat annoying. When a luxury brand is found everywhere, it begins to feel ordinary.
The outlets have not helped the matter. Having an item in an outlet is an instant way to kill its high-end status. I know it's tough for me to pay a premium on a bag, when I know in a few months it will be on sale. If I can save upwards of 60% off a bag next season, why would I pay full price? Don't get me wrong, I love a good discount, but when I'm dropping hundreds (or even thousands) on a bag, I don't want it to lose value within the first few months.
So, I want to know, is Michael Kors still cool? I still have a few handbags in my collection that I still love and will continue to reach for, but I don't think I'll be purchasing a new one in the future.
What I Wore- Dress- H&M, Quay Sunglasses- c/o Too Faced, Michael Kors Purse, Watch- c/o Daniel Wellington, Bracelet- c/o Keep Collection, Bracelet- c/o Thomas Sabo, Wedges- Steve Madden