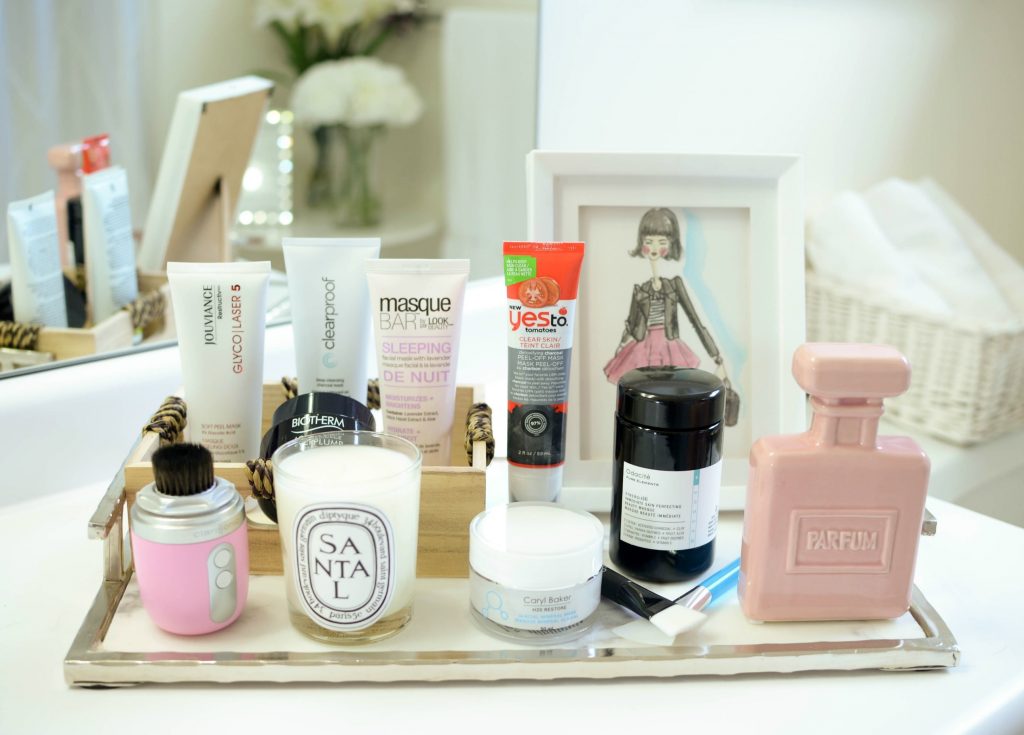 Top 11 Facial Masks
With so many amazing facial masks on the market today, there's never been a more perfect time to indulge. Finding the ideal face mask for your skin type, wants and needs, can be a challenge. Today we talk about some of the best face masks for summer. From clay to cream, paper to peels, I've rounded up some of the best. The dry, cold winter months are finally behind us, but that doesn't mean we can neglect our skin. We all desire a plump and youthful glow, which is where a good hydrating or brightening mask comes into play. If you have problem areas, like enlarged pores or breakouts, a charcoal or detoxifying mask can help. Looking to turn back the time, a firming or anti-aging mask can stop time in its track. Most of the masks I'm about to share with you are safe enough to use a few times a week, but those with sensitive skin, might want to consult a dermatologist first.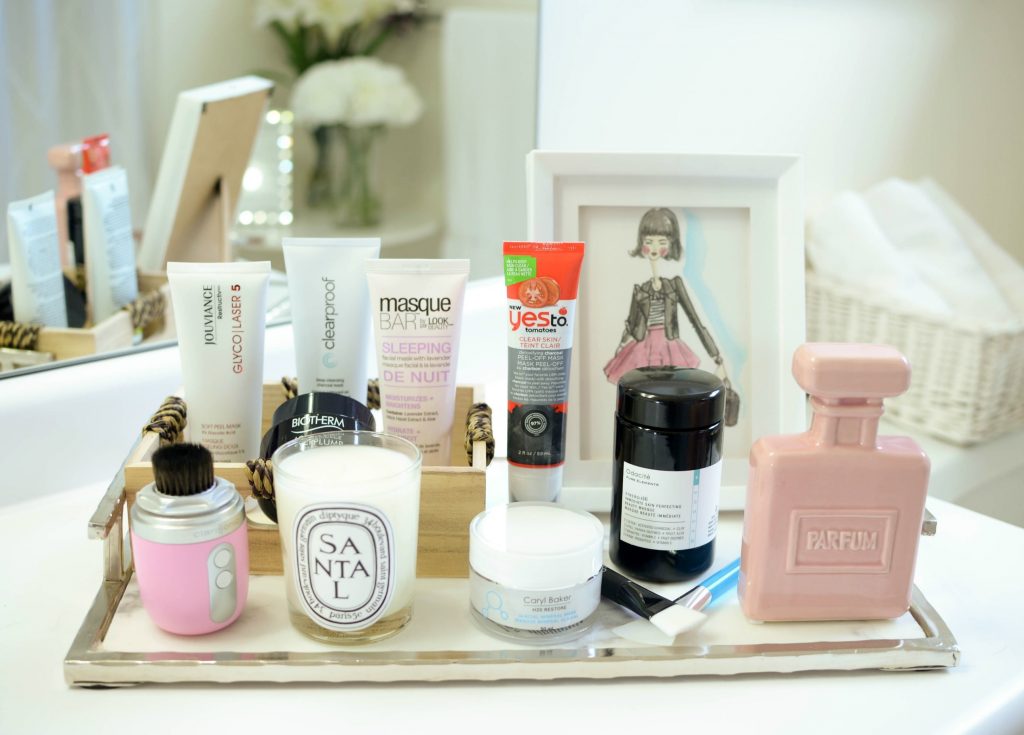 When your skin is looking extra dry, dull and damaged and your daily moisturizer just won't do, a rich and creamy hydrating mask can help. It can instantly add a touch of hydration back into the skin for radiant and glowing skin. It helps to bring lift back into the skin for a healthy glow.
Caryl Baker Visage H2O Restore: Glacial Mineral Mask is formulated with hyaluronic acid, a hydrating ingredient that has the ability to hold up to 500x its own weight in precious moisture. It's also formulated with eucalyptus, menthol and peppermint to give it a soothing and slight cooling sensation, perfect on warm summer nights. Glycolic and lactic acids citrus help rebalance, detoxify and gently exfoliate the skin for a smooth, radiant and glowing complexion. It can be left on for upwards of 5 minutes before bed for nourished, moisturized and plump skin by morning. It retails for $45 for 50ml.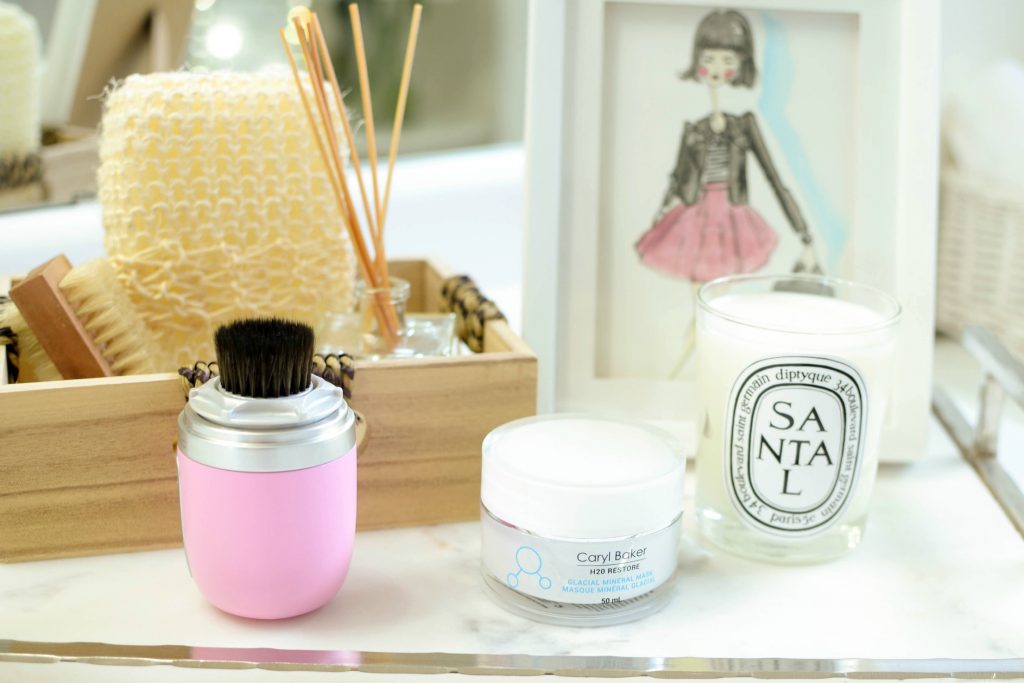 We all know that while you sleep, even though your body is resting, your skin never stops working. It works even harder at night to regenerate the skin, and as a result, can lose up to 4x more water. The new Biotherm Aquasource Everplump Night is unlike any other product I've tried. It features a unique dark cultivated alga extract that's powdered by the dark. Its bounce-back gel texture forms to your unique face shape and creates a second-skin barrier. It helps to lock in and replenish skin, while plumping it up and keeping it hydrated all night long. While you sleep, the skin bounces back into shape and you wake up to replenished, brighter and more plump skin. Skin also tends to look firmer and tighter after only a few short weeks. It retails for $64 for 75ml.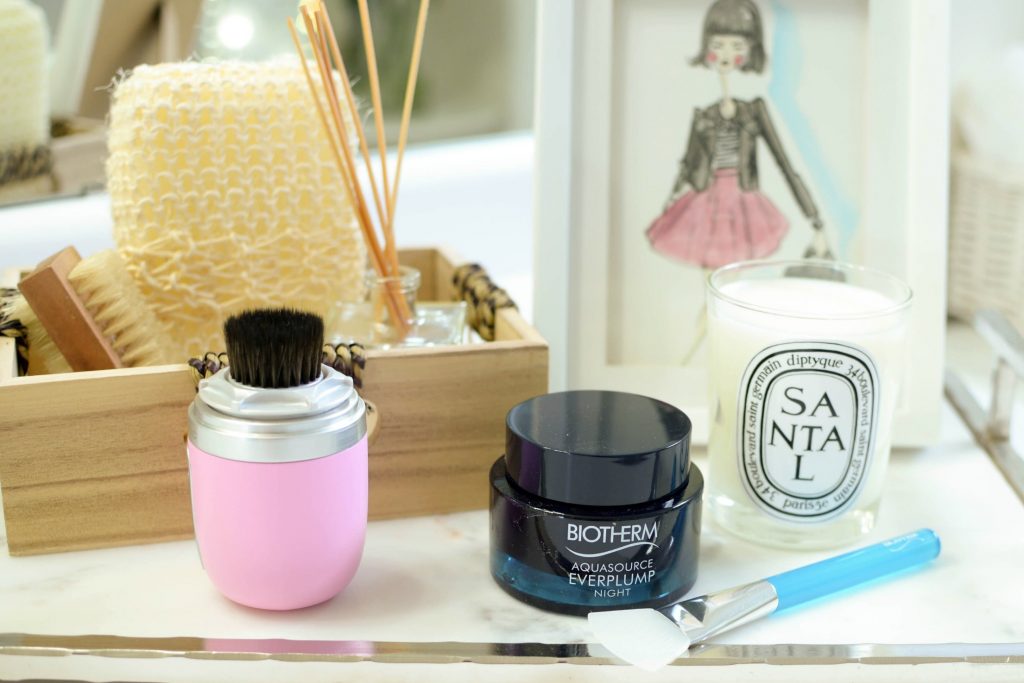 Pore reduction masks are perfect for shrinking large pores and tightening skin. A charcoal mask can help reduce pores by drawing out impurities caused by daily pollutants, makeup, dirt and oil. This helps to visibility reduce the size of pores, as well as prevent breakouts, blackheads and whiteheads. Added bonus, it will give the appearance of softer, smoother, brighter skin.
Life Brand Purifying Mud Face Mask is an excellent budget-friendly, one time use purifying and toning mask that instantly hydrates and controls oil production. It helps to smooth and tone, while refining skin's texture to help minimize the appearance of enlarged pores. It's left on for 10 to 15 minutes, before rinsing clean away, to reveal a fresh, clean and radiant complexion.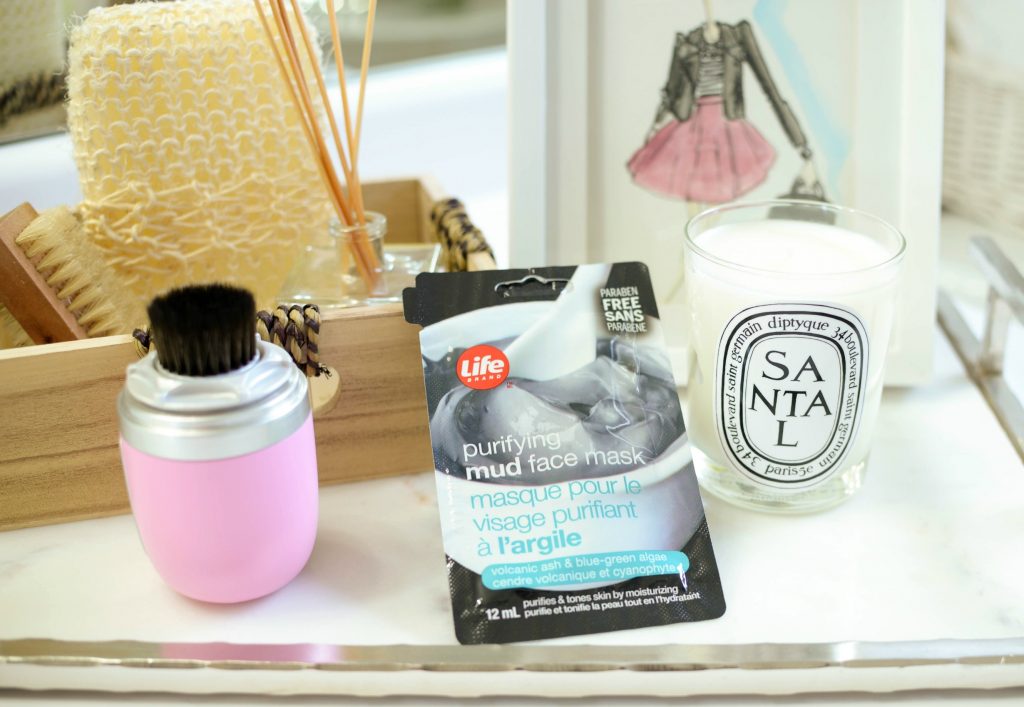 The new Mary Kay Clearproof Deep-Cleansing Charcoal Mask is a triple-action charcoal mask that acts as a magnet to deep clean your pores and skin. Its unique rosemary and peppermint formula not only helps to absorb excess oil and shine, it provides a fresh and invigorating scent to awaken your senses in the morning. Its innovated formula transforms from a rich and creamy texture into a soft, matte finish as it begins to dry down. It can be left on for 20 minutes, but as it starts to dry, it reveals a gentle cooling sensation that smooths and softens the skin. Skin looks immediately clearer after a single use and continues to stay refreshed and hydrated the entire day. Your complexion will be glowing after a few simple applications. It retails for $24 for 114g.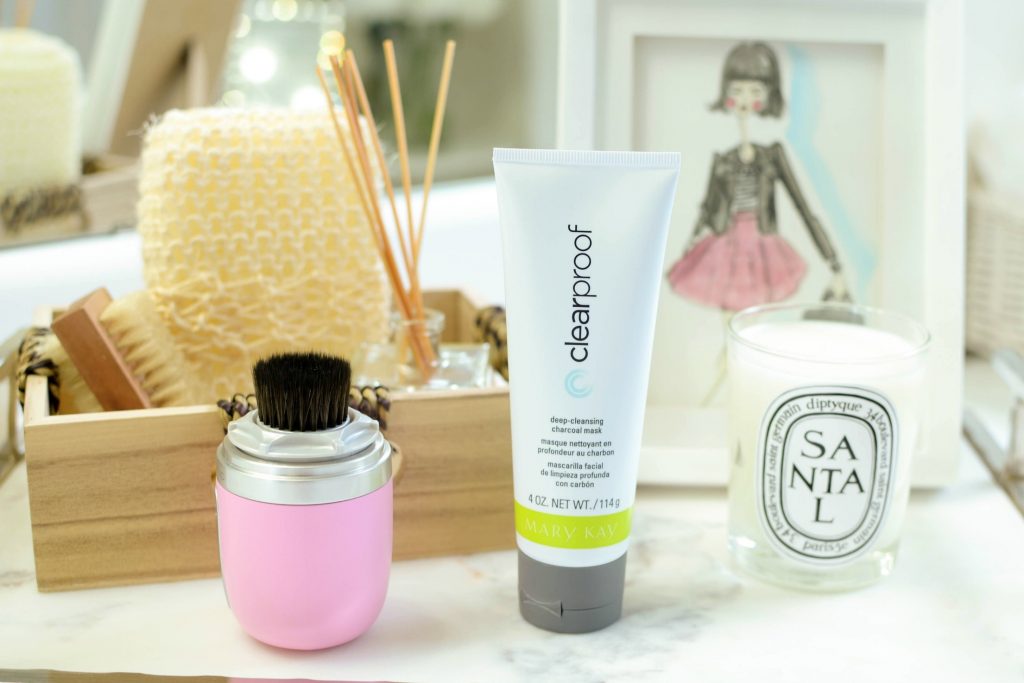 Much like the pore reducing masks, a detoxifying mask can help draw out toxins from clogged pores. This helps to revitalize and invigorate the complexion and bring a little life back to dull, tired skin. It can also help prevent blemish-prone skin and bring back that beautiful, healthy glow.
The new Yes To Tomatoes Clear Skin Detoxifying Charcoal Peel-Off Mask features detoxifying charcoal to help peel away all impurities, dirt and oil. Its built-in detox applicator allows for total control and ease, while providing a mess-free application process. Its antioxidant formula helps to protect the skin from environmental agents that can cause clogged pores and breakouts. Simply smooth on a thick, even layer and leave on for upwards of 15+ minutes. Use the spatula to lift the edges and peel off. It provides a slight warming sensation that helps to open the pores and draw out all impurities. It retails for $16.99 for 59ml.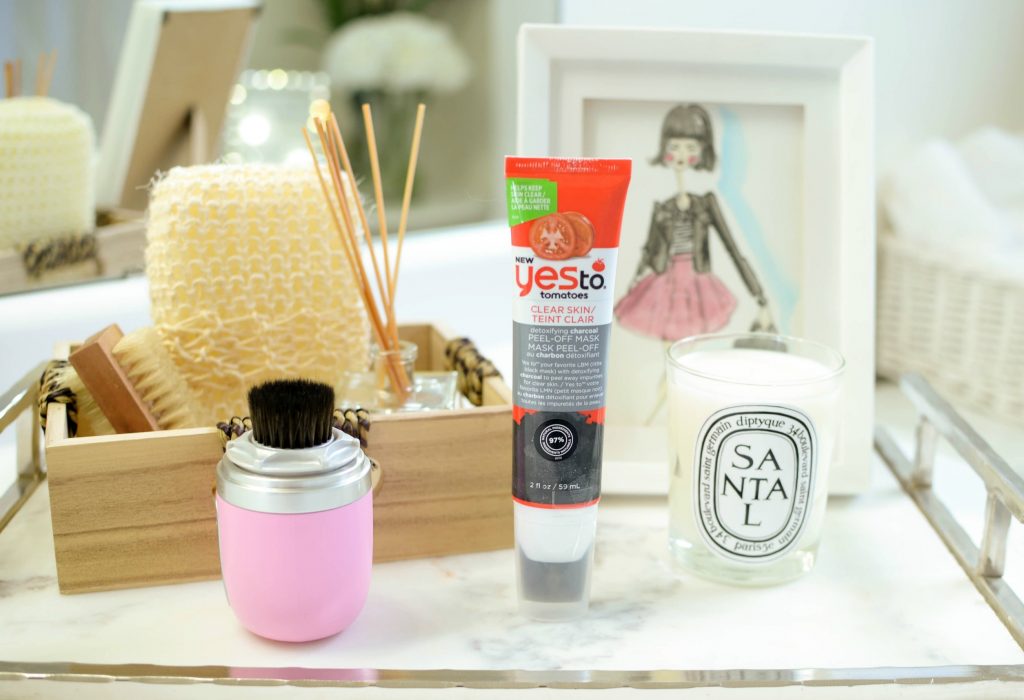 Odacite Synergie Immediate Skin Perfecting Beauty Masque is unlike any other mask you've tried in the past. It features 4 synergies of ingredients to help detox, peel, brighten and firm. Clay and activated charcoal help to unclog pores and reduce blemishes, enzymes and fruit acids help to slough off dead skin cells for a fresh and healthy glow, while vitamin C helps to fade hyperpigmentation and prevents brown spots. Finally, vitamin C and probiotics help to boost collagen for firmer, more youthful appearance. This powerful formula is activated upon contact with water, releasing powder ingredients to help absorb toxins and resurface and deep cleanses the skin. Dispense about a half-teaspoon into very wet hands and create a creamy paste by rubbing hands together. Apply to face in circular motions and massage gently for a few minutes. Rinse thoroughly to reveal smoother, softer, more radiant skin. It retails for $72 for200ml.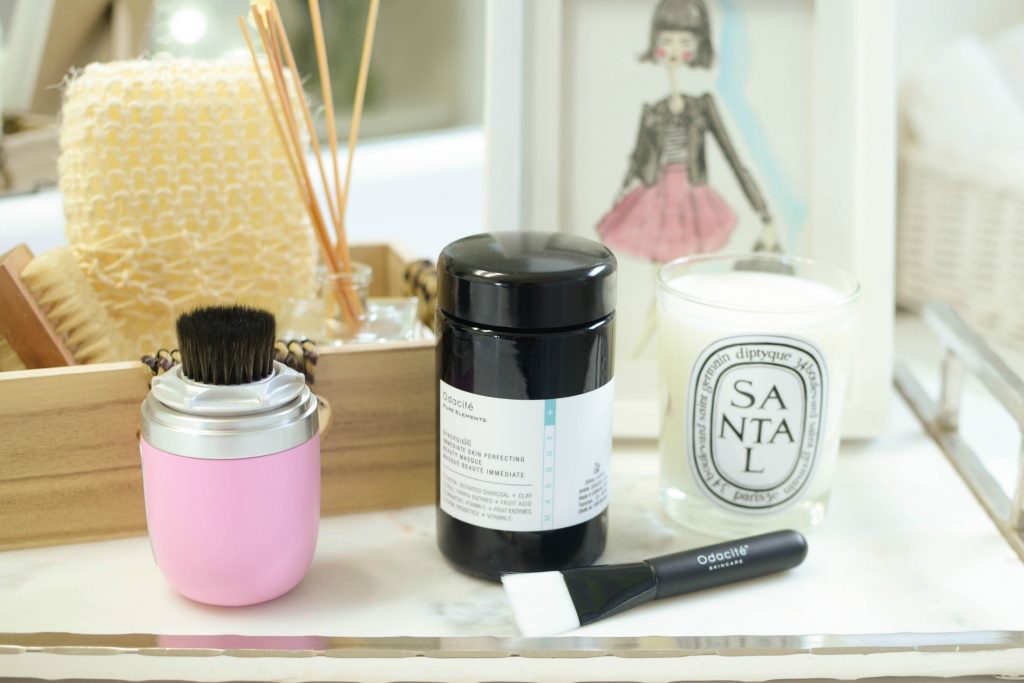 The word "peel" used to refer to long trips to the dermatologist and then hiding out for days while you're skin healed. Now the same results are offered for at-home use with gentle, yet effective peel masks. Mild exfoliating masks can reveal cleaner, revitalized, younger looking skin by gently peeling away impurities and dead skin cells.
Jouviance Glyco/Laser Soft Peel Mask 5% Glycolic Acid is designed to hydrated, smooth and retexturize the skin. It helps to diminish pores, reduce hyperpigmentation and sun spots, while clearing up breakouts and acne. It's formulated with both AHA and BHA, along with 2 earth clays to help deliver a superior multi-action exfoliation. Its non-drying formula helps to moisturize without being too irritating. It applies evenly, is left on for 10 minutes and instantly, yet gently exfoliates the skin. Helps to sloughs away all dead skin cells for a fresher, brighter complexion. Provides visibly smoother, baby soft and radiant skin after a single use. Also helps to prevent future breakouts and helps with discoloration. Youthful, healthy glow within weeks. It retails for $40 for 100ml.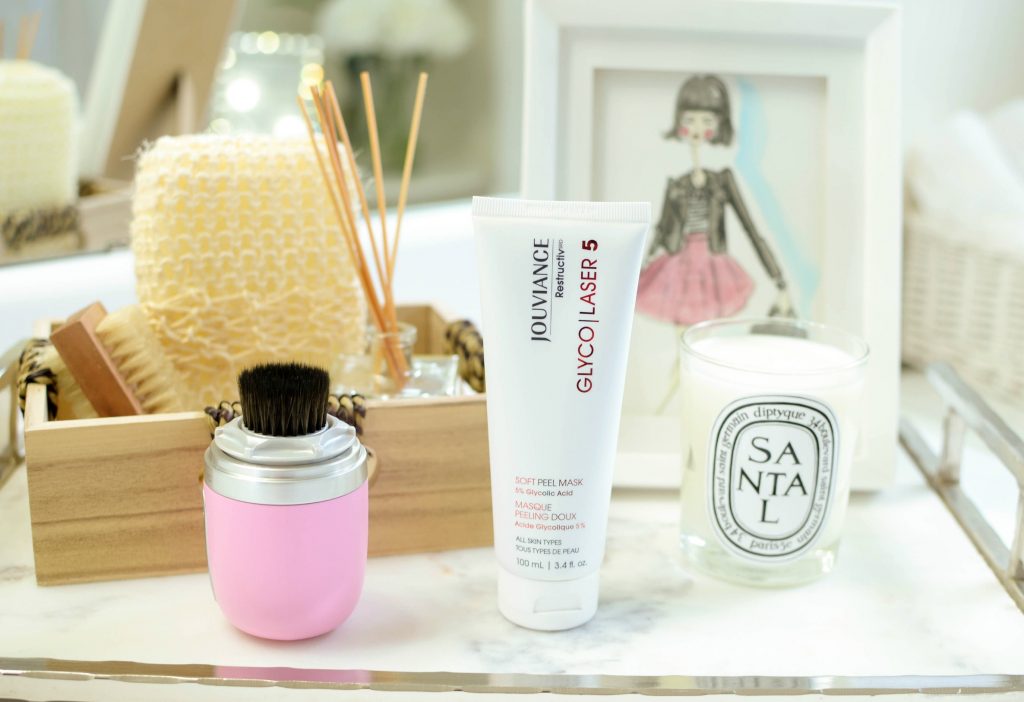 The new Avène YsthéAL Intense unique, highly concentrated trio of active ingredients is effective as 3 professional peeling sessions in a single bottle. It's more effective than retinol, less irritating than retinoic acid and more effective than vitamin E. It's photosensitive, meaning it should be only used in the evening (before bed) as it will lose its effectiveness if it encounters light. After cleansing, apply two pumps onto the face and neck, then apply your night cream overtop (if you have extremely dry skin like myself). It helps to smooth wrinkles, restore radiance and luminosity, while refining skin's texture. This is a great treatment to use after a chemical peel, as a part of your regular antiaging routine or to replace your current night cream. It retails for $55 for 30ml.
Although sheet masks are a little more time consuming and finicky than other masks, their extremely beneficial to the skin. Most are cotton created and fit the natural contours of your face, ensuring a perfect fit. This allows for every single drop of the serum to penetrate deep down into your skin for maximum results. Sheet masks are often more hydrating and moisturizing than traditional gel or clay masks and instantly help to repair damaged skin cells. It's also extremely effective in delivering nutrients deep into the skin thanks to its close dermal contact.
Life Brand Brightening Facial Sheet Cream Mask features camu camu berry and mulberry extracts to help energize, brighten and revitalize the skin. This is an excellent mask before getting ready for a night on the town as it helps to create a radiant glow to your complexion. It helps to energize the skin and give it a slight brightening effect. Its lightweight formula helps to not only prime your skin for a flawless and velvety- smooth finish, even before foundation, it also helps to hydrate. Skin is instantly moisturized, without feeling greasy, sticky or oily, perfect for applying before your makeup in the evening.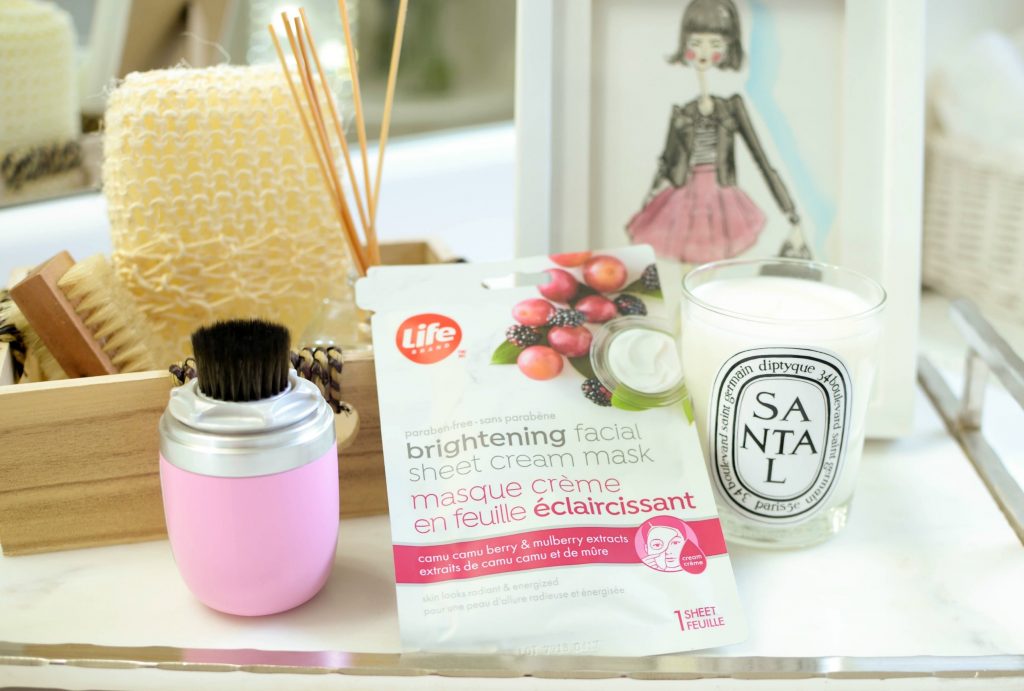 For those looking to turn back the hands of time, For Beloved Girl Active Resilience Youth Mineral Cloud-Silk is an excellent anti-aging sheet mask. It's formulated with zinc gluconate and hydrolyzed soy protein to help revitalize and plump up the skin. It helps to instantly smooth fine lines and wrinkles and repairs fatigue and tired skin. It helps to stimulate skin cells to help firm and tighten the skin. In as little as 20 minutes, skin is left feeling softer, smoother and more youthful. A 3-piece box retails for $12.99.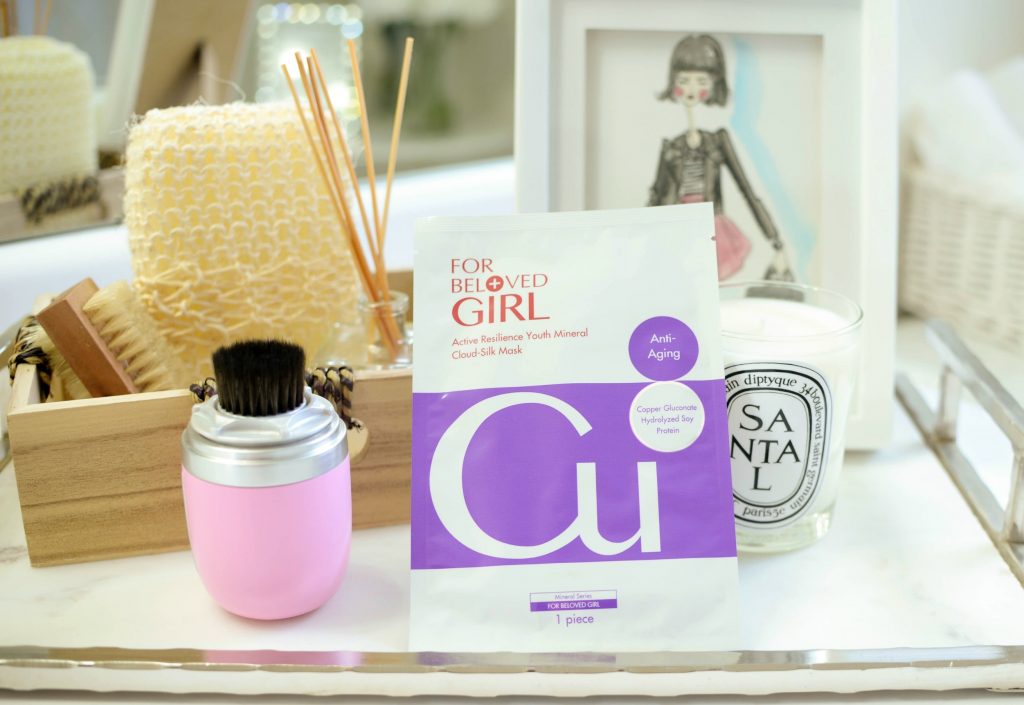 Get the skin of your dreams, while you sleep with good sleeping facial mask. Usually slightly thicker than your regular nighttime moisturizer, these masks help to hydrate, firm and brighten your skin while you sleep. Getting gorgeous skin with little to no effort and without having to wait 10 to 20 minutes before rinsing, makes achieving radiant and healthy skin a snap.
Masque Bar Sleeping Facial Mask with Lavender is a replenishing and soothing sleep mask that's enriched with lavender extract, aloe and witch hazel that are all extremely calming and relaxing. It's applied in the evening, before bed, and designed to be left on overnight. It helps to relieve dry irritated skin, while promoting a relaxing and good night sleep. Its lightweight, thin, gel-like texture absorbs quickly into the skin giving it a velvety soft finish. It delivers a slight cooling and calming sensation with a fresh, relaxing, spa like aroma. You'll awake to visibly plumper, more rested, fresher, radiant skin by morning. It retails for $19.99 for 100ml.