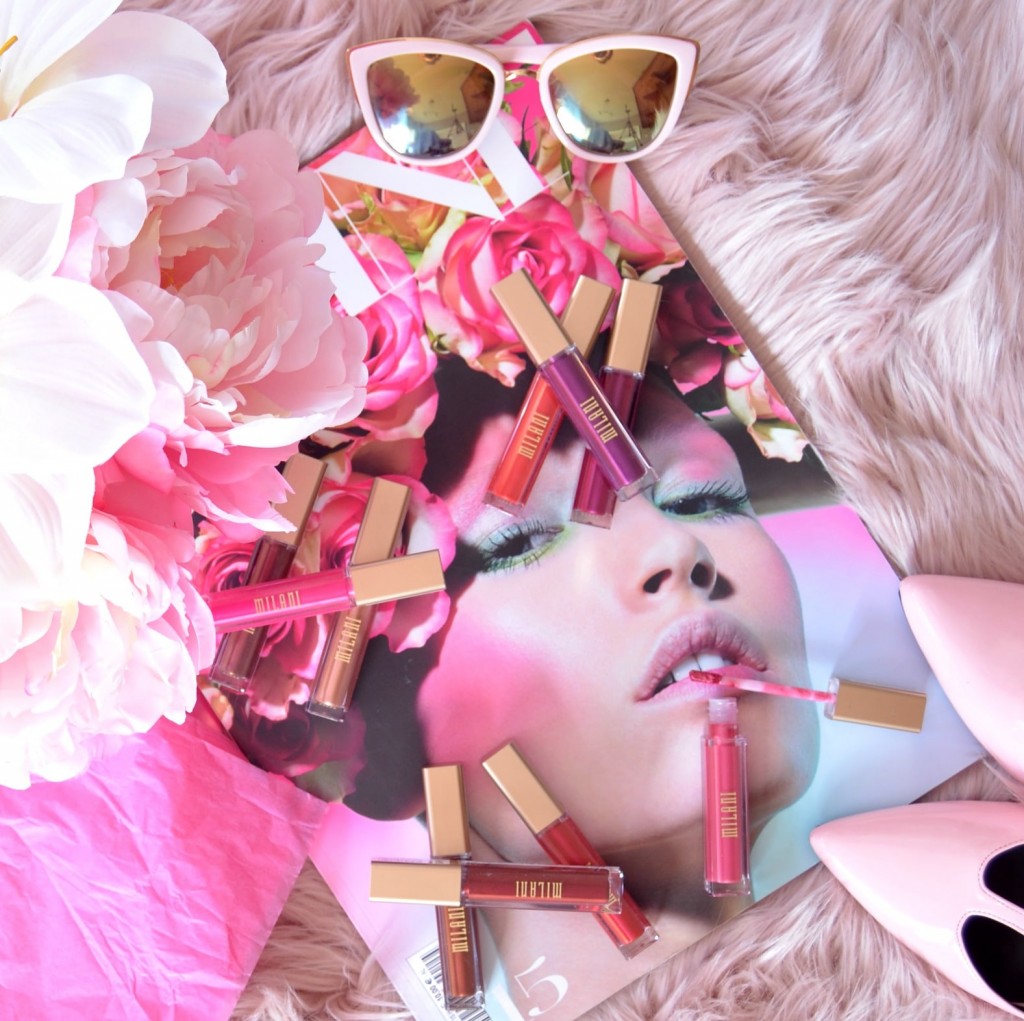 Kylie Jenner Metal Matte Lipsticks may be sold out everywhere, but that doesn't mean you can't achieve and create almost the same look with the Milani Amore Metallic Lip Crèmes. These richly bold and extremely pigmented metallic liquid lipsticks provide a soft lustrous shine that dries to a completely smooth and matte finish. Although its waterproof and kiss-proof and delivers up to 16 hours of wear time, it never seems to dry your lips out or leave them feeling parched.

Milani Amore Metallic Lip Crème comes in a clear, square packaging with an easy to use doe-foot applicator. Although the wand doesn't allow for precise lines and you may experience slight difficulties applying the darker shades, it seems to glide across the lips with ease. It features a luscious, silky liquid lipstick formula that helps provide a seamless and effortless application each and every time. Its lightweight texture is extremely comfortable to wear the entire day and never seems to cling or adhere to any dry patches. It's highly pigmented, truly opaque formula provides a full coverage with a completely metallic matte finish. In a single swipe you can immediately achieve an intense pop of colour that stays put for upwards of 10+ hours. It sets and dries within a few short seconds for a perfectly flawless finish that withstands eating and drinking. It does however have an incredible strong sweet vanilla scent and does require an oil-base remover to take off, both of which I don't have a problem with.

I have to say, Milani Amore Metallic Lip Crèmes are a total dupe of Kylie Jenner Metal Matte Lipsticks and worth saving your money on (plus they come in more shades). I'm in love with the formula and the fact that the doe-foot applicator lies down just the right amount of product in a single swipe (no more double dipping). It does set and dry fairly quickly, which means you don't have to worry about it smearing or bleeding outside the line, yet allows for enough time to outline your lips and fill them in. The metallic matte finish is stunning and will look amazing come this holiday season. It doesn't settle into fine lines nor does it feather outside of the lines. It's comfortable to wear, lasts throughout the day and is completely transfer and kiss-proof. It provides the burst of colour I'm looking for and fades beautifully without becoming patchy.

Milani Amore Metallic Lip Crème comes in shades Chromattic Addict, Matterialistic, Matte About You, Cinemattic Kiss and Dramattic Diva

Along with Mattely In Love, Automattic Touch, Raving Matte, Pure Matteness and Pretty Problemattic and retail for $8.99USD.