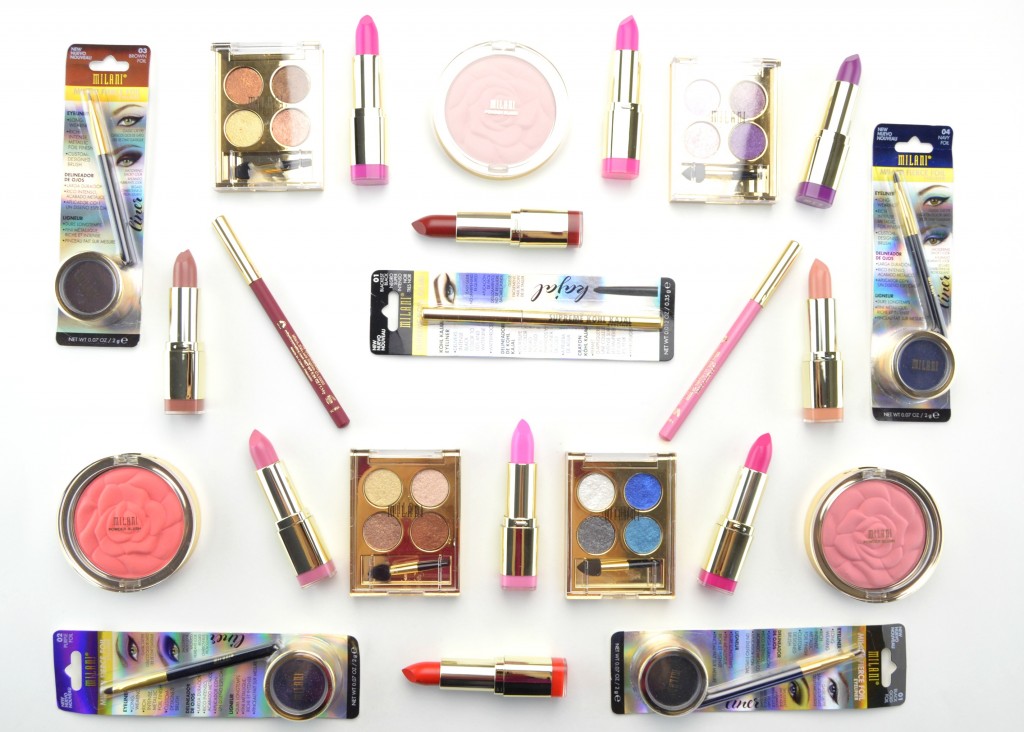 Matte Lips and Metallic Eyes
We may still have snow on the ground, but that doesn't mean we can't start thinking about spring. Milani is right on trend with the matte lip and foil eye this season and it brings a touch of the runway to the mainstream market. It's all about a bold, muted lip and shimmer, metallic eye for spring. The new Milani Spring 2015 Collection has released numerous amounts of products to help you achieve show stopping looks at a price point we all can afford. 
Matte made in heaven thanks to the new Milani Color Statement Lipstick Moisture Matte. Not only are these new matte lipsticks incredibly comfortable, but they last for hours, ensuring you'll be picture perfect all day. It's infused with grape seed extract and vitamins A & C to keep lips kissably soft and hydrated throughout the day. It provides mega colour that doesn't smear or budge throughout the day.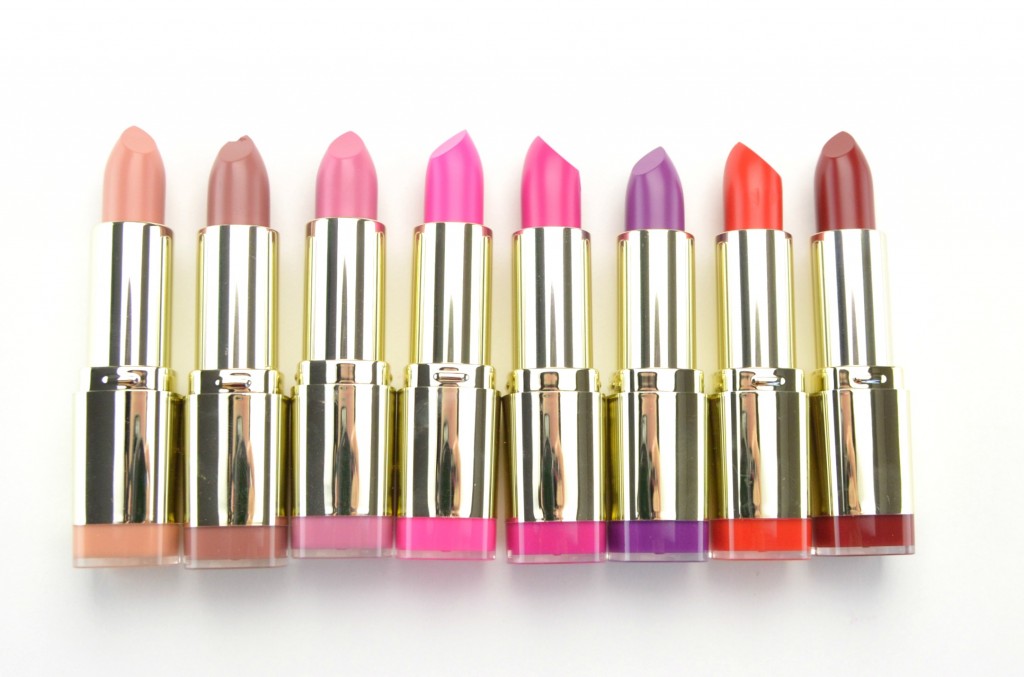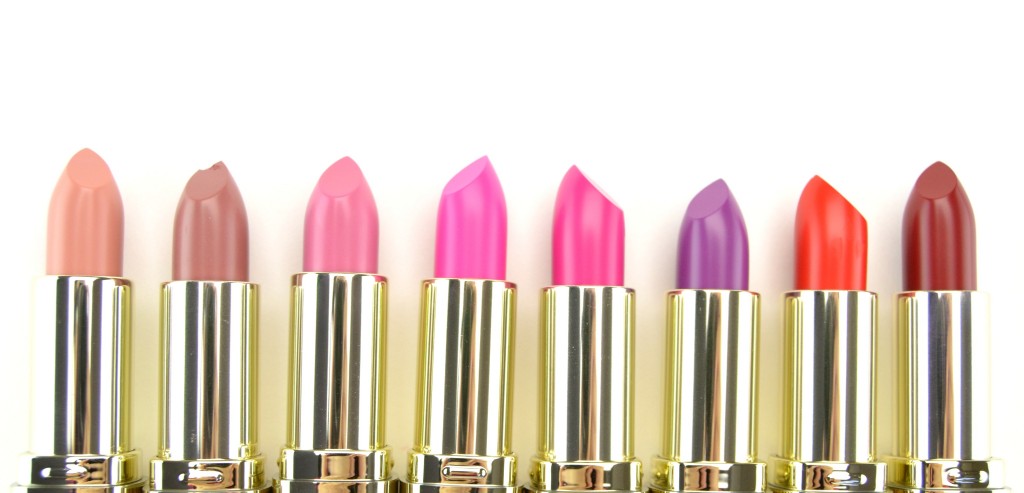 Milani Color Statement Lipstick Moisture Matte has an extremely lightweight, creamy texture that glides onto the lips for a smooth, even finish. A few of the shades did tend to pull and tug on the skin a little, but the majority of them apply seamlessly. Each shade is extremely pigmented, provides true opaque colour with intense and bold colour payoff. It really is a one swipe lipstick. It has incredible staying power, a solid 6 hours without feeling tight or dry. It also doesn't fade, feather, or migrate outside the lines. It has a subtle sweet vanilla scent, that's pretty much unnoticeable once applied to the lips.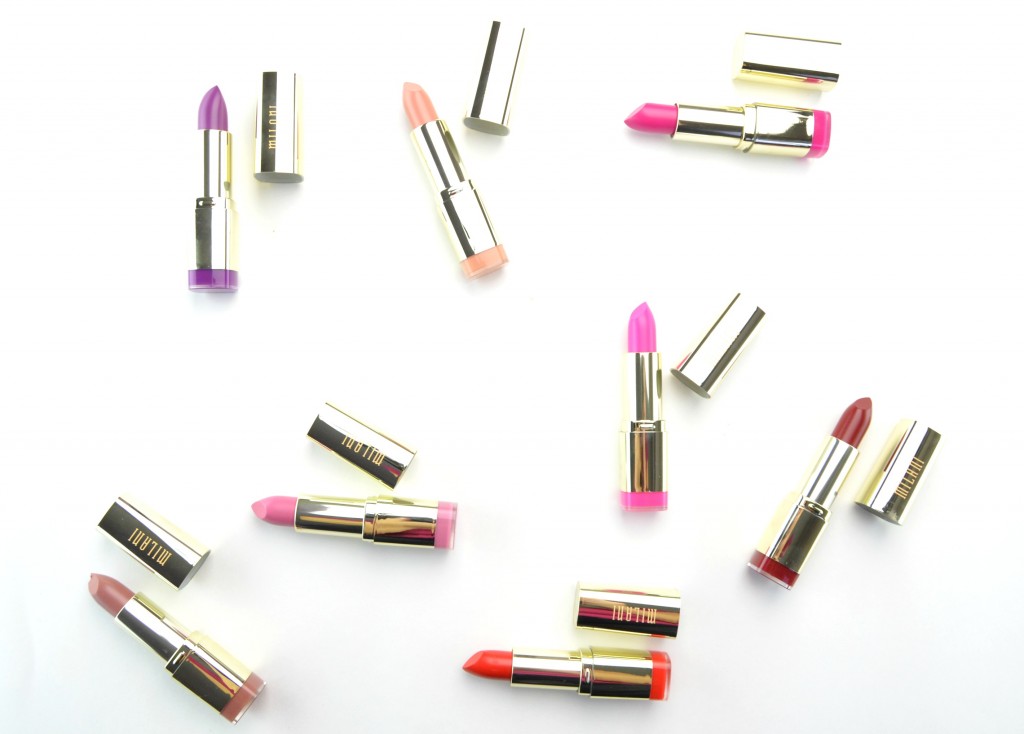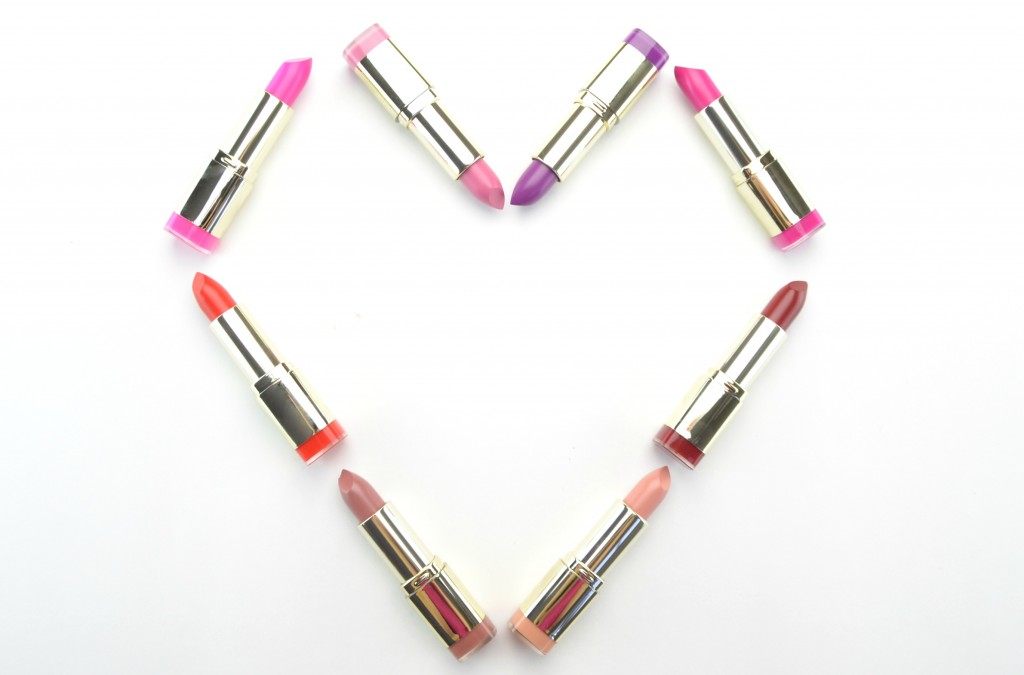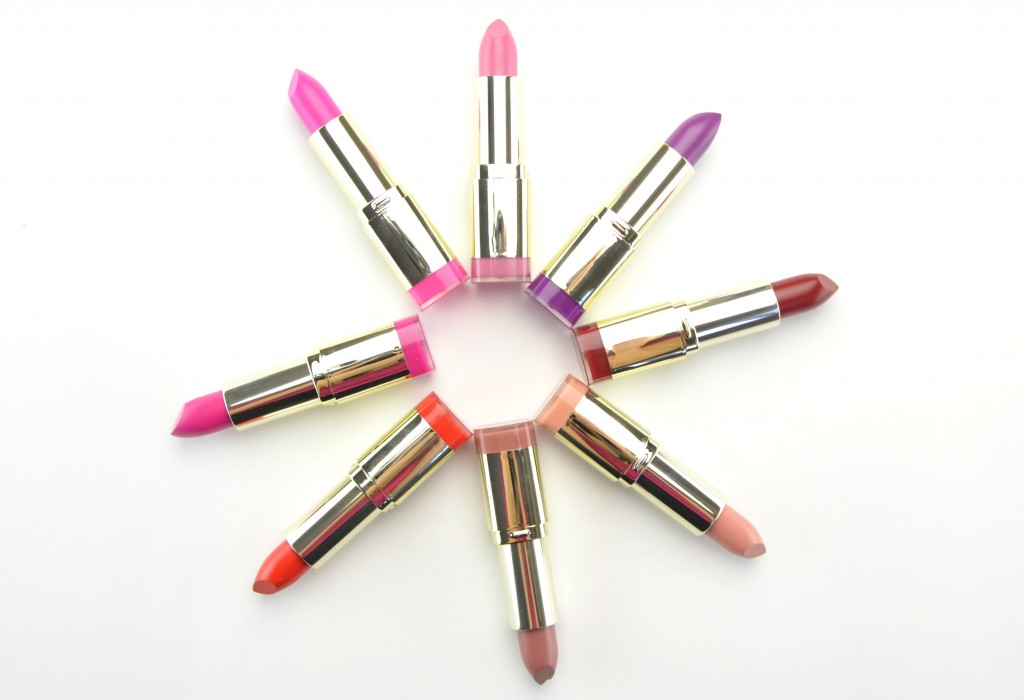 Despite having a matte finish, Milani Color Statement Lipstick Moisture Matte feels just as rich and creamy as other moisturizing lipsticks. I wouldn't say these have a moisturizing formula, but it doesn't feel nearly as dry as other matte lipsticks. They are, however, still a matte lipstick, so you're going to want to exfoliate before each application and maybe even apply a lip balm underneath for the perfect base, so it doesn't cling to any dry patches. They feel incredibly comfortable throughout the entire day without feeling tight, dry or heavy. I love that each shade is highly pigmented in a single swipe, with the exception of Matte Innocence and Matte Naked, which seem to be sheerer. It comes in 8 luxe shades, inspired by the runways of Milan. Matte Innocence is a soft whisper of pink nude, Matte Naked is an ultimate "your lips but better" medium nude, Matte Blissful is a girly, blush pink, Matte Diva is a happy, poppy hot pink, Matte Orchid is a super flattering, complexion-friendly fuchsia, Matte Glam is a yummy, grape-Italian-ice purple, Matte Passion is a fiery sunset orange-red and Matte Confident is a bold, gutsy brick red and retails for $4.99 at CVS stores nationwide in the US.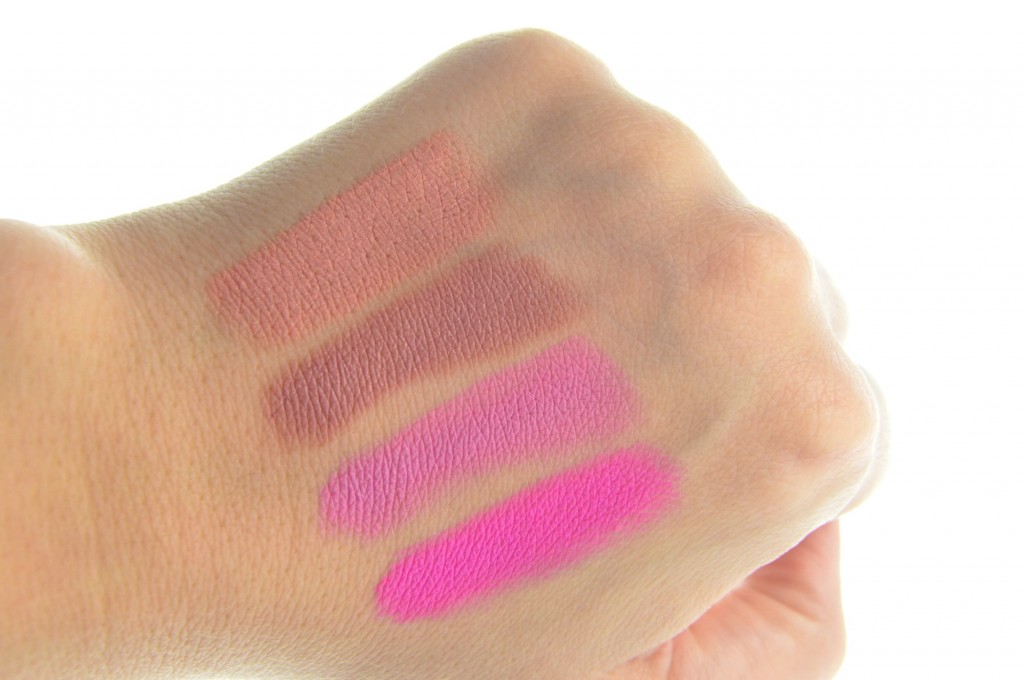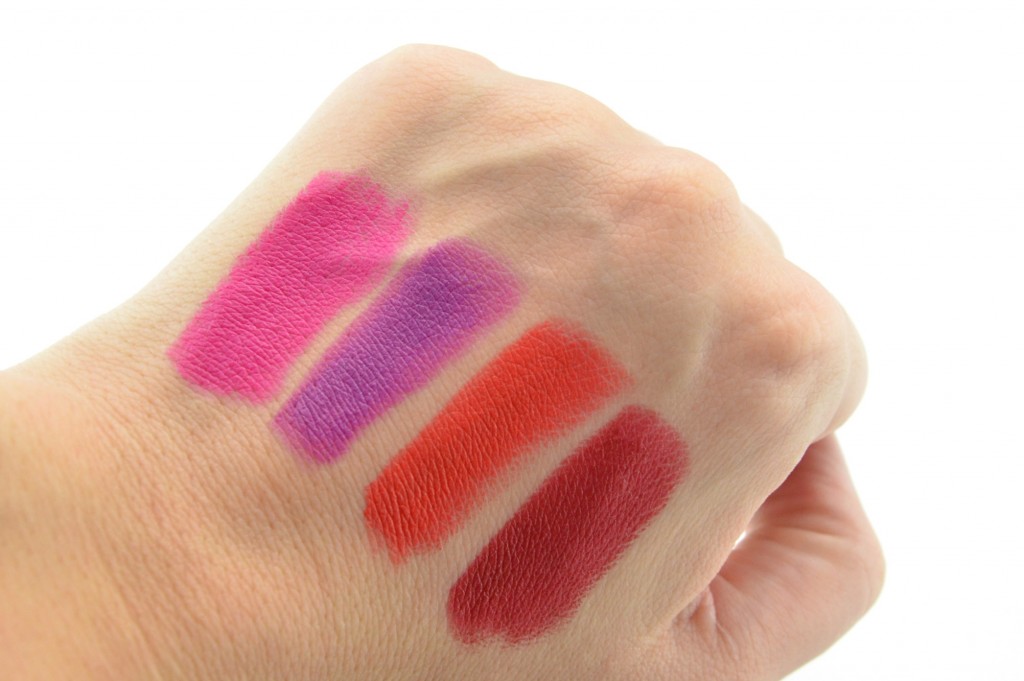 Get ready to glimmer, shimmer and shine with the new Milani Fierce Foil Eyeshine. These are not an eyeshadow, yet a beautiful glossy shine for an effortlessly runway inspired metallic look for the eyes. It's formulated with an exclusive, multidimensional pearlescence, to give the eyes a glossy effect. It can be worn on bare lids for a hint of shine or added over your favourite shadow for a gorgeous metallic finish.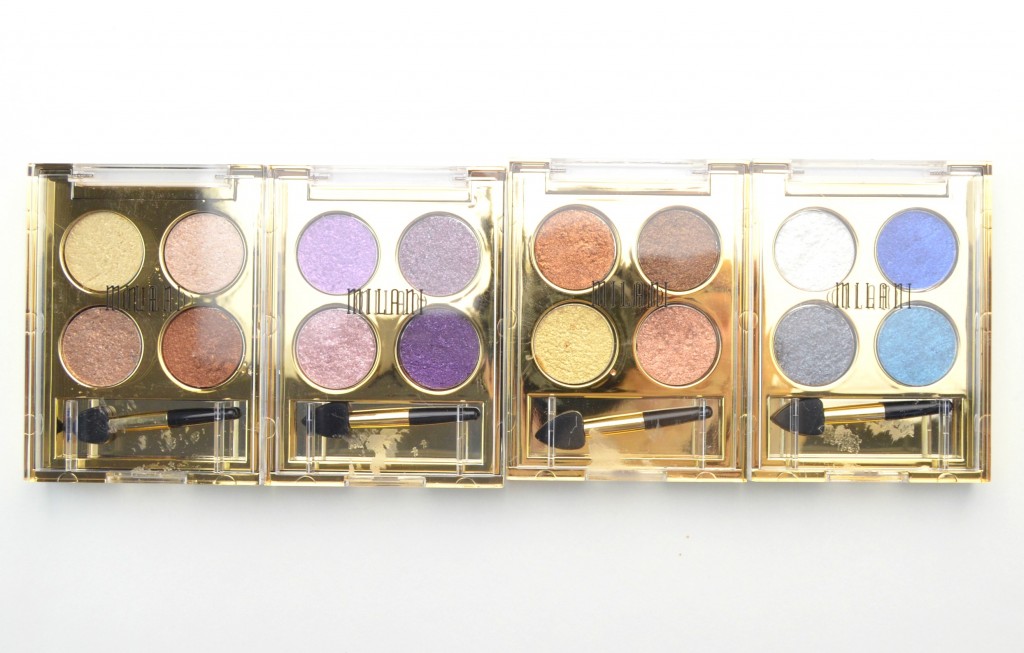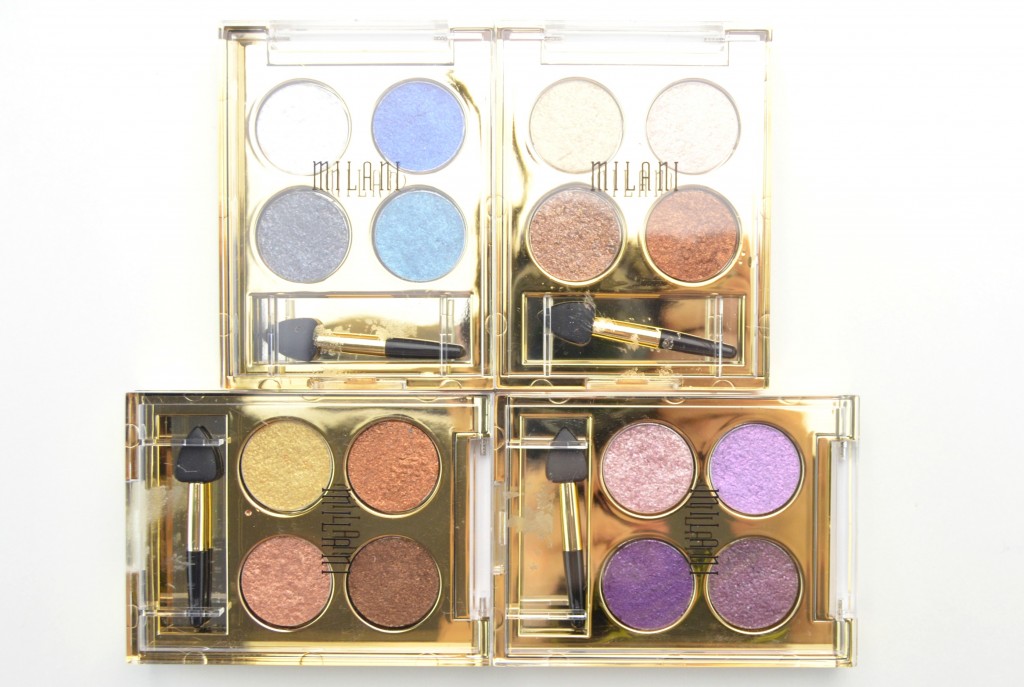 Milani Fierce Foil Eyeshine quad comes in a plastic case with a creamy, almost gel like texture. Actually that's not even correct, it's so hard to describe, it almost has a mousse or butter-like texture to it. It's incredibly creamy, almost too creamy. These are unlike anything I've ever tried before. These are in no way intended to be an eyeshadow, yet a gloss for the eyes. There are definitely hit and misses out of each quad, which you'll see in the photos below. Some are so soft and silky that it's almost impossible to pick up any product, whereas the others are stiffer and apply more like a cream shadow. The lighter shades seem to be incredibly shimmery with less colour payoff, whereas the darker, richer shades are fully opaque with a high metallic finish. I guess if you're looking for a palette that contains an array of both translucent shimmer shades and rich opaque metallic, this would be perfect for you. Of course, you're going to want to wear a good eye primer to help prolong the wear time. They didn't seem to feel sticky or tacky once applied, nor did they take too long to set and dry.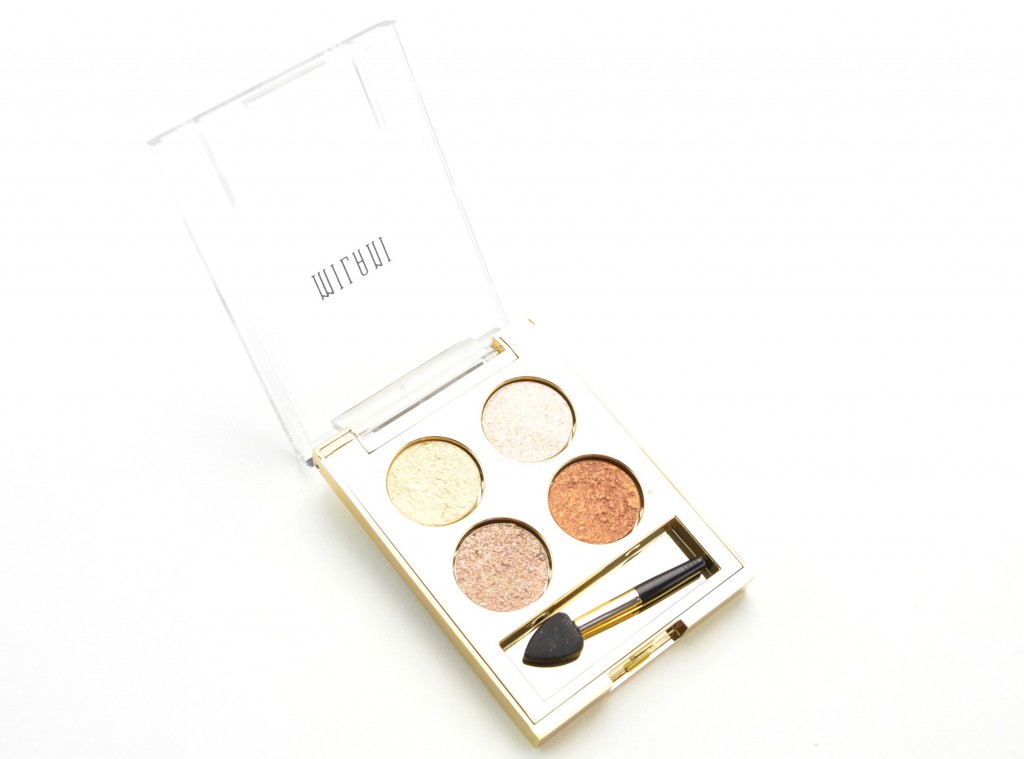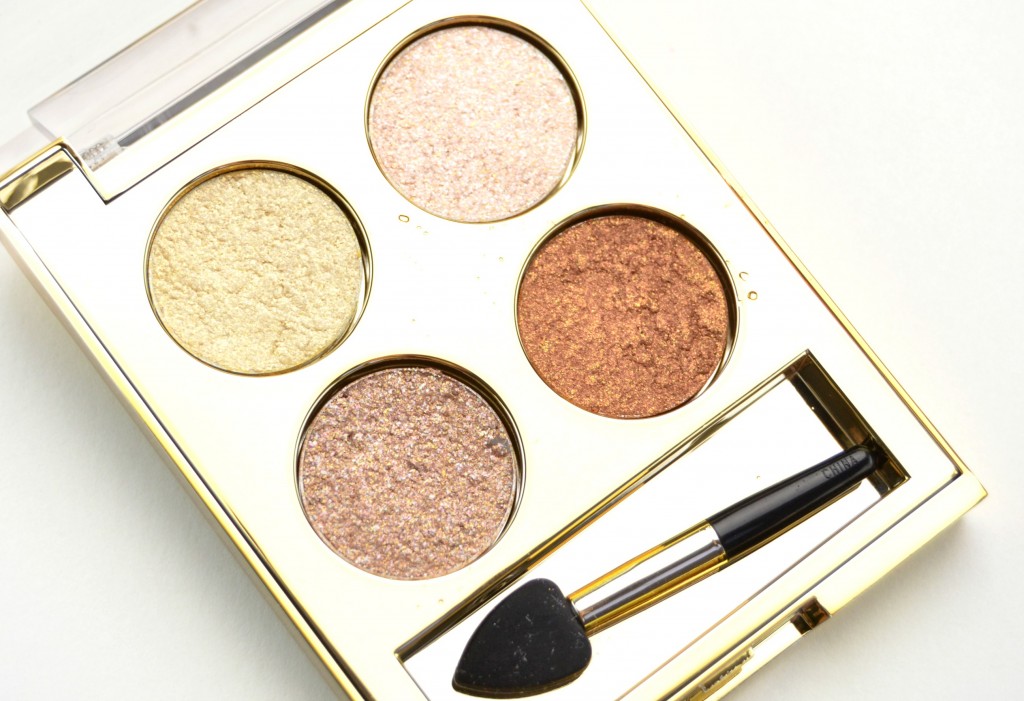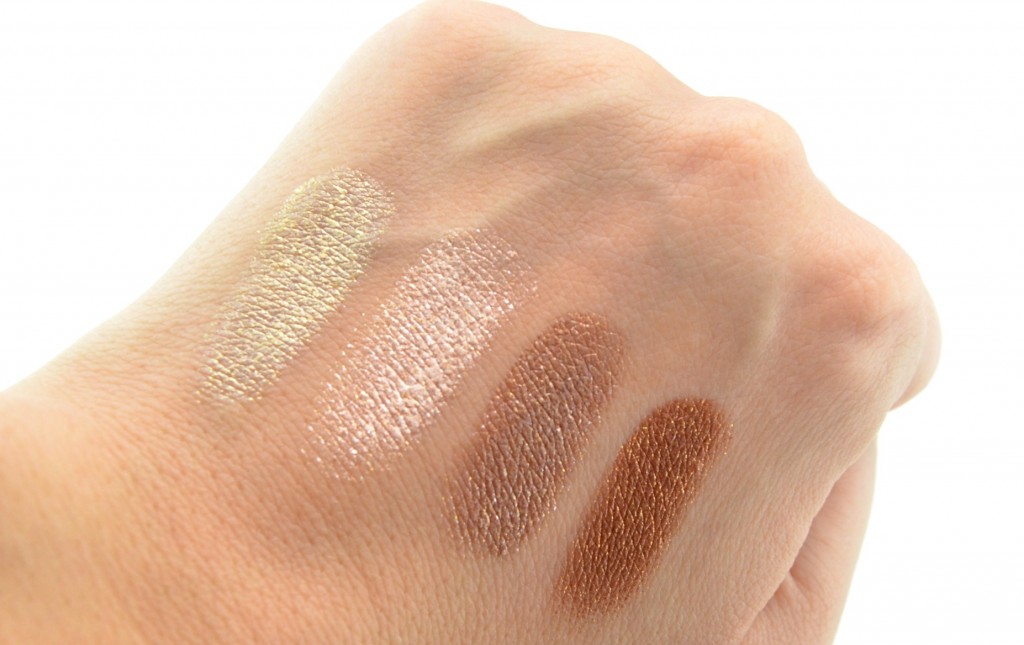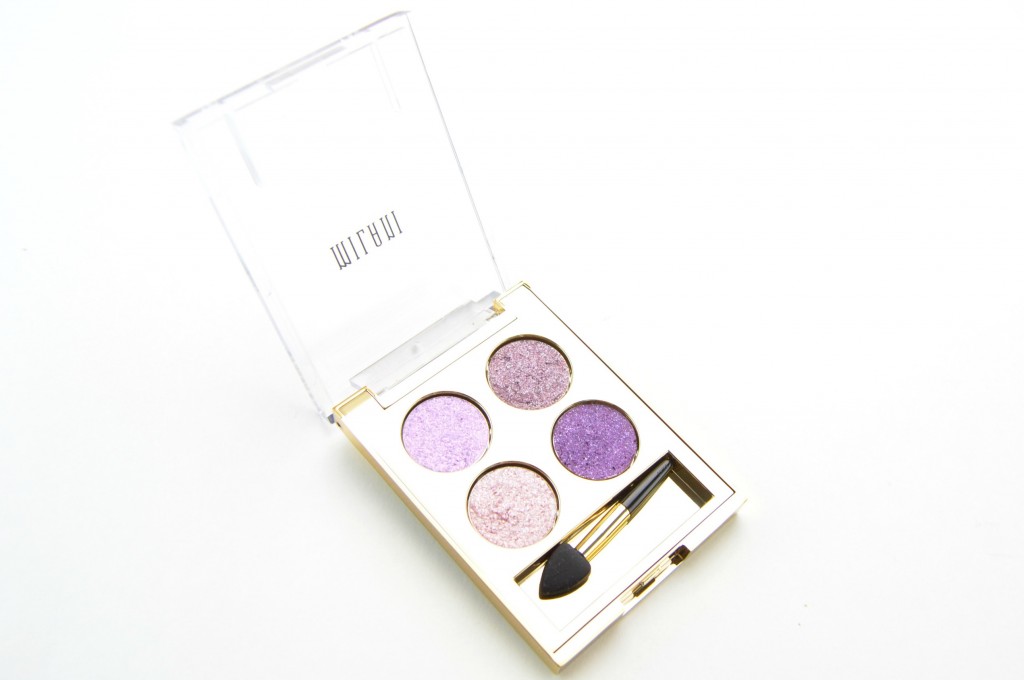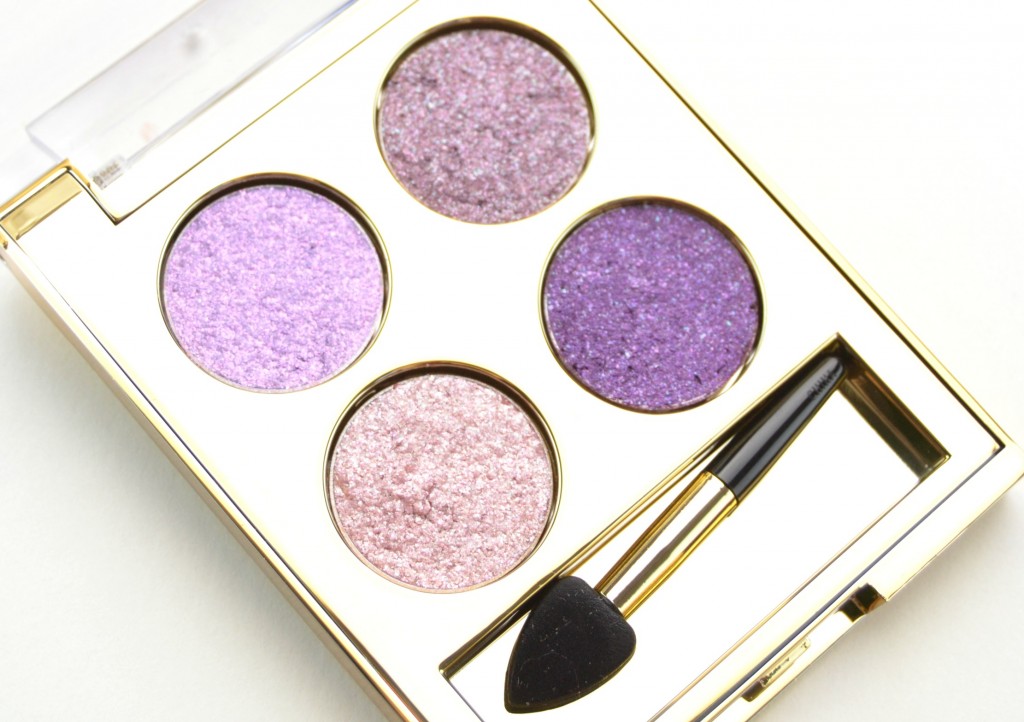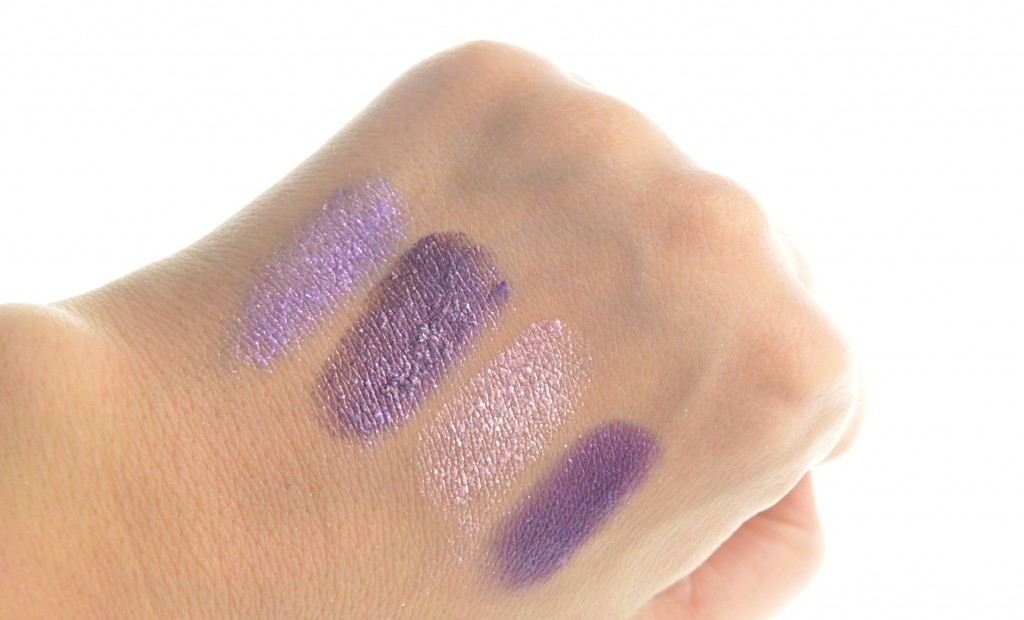 At first, I thought these Milani Fierce Foil Eyeshines were some sort of glittery, powdery eyeshadow, but they actually have an incredibly creamy texture. They are somewhat hard to apply, forget using a traditional cream eyeshadow brush that will just move around the shadow in the pan. Surprisingly, the tiny silicone applicator that it comes with is pretty good for gliding on the colour. I found the fingers worked best, it allows you to really pack on the colour without interfering with other shadows you may have on underneath. Because the formula and consistency of these are so creamy, it's also fairly difficult to blend without smearing or transferring product, but if you lightly tap on the shadow, you can achieve fairly pigmented colour payoff. It's also extremely buildable, if you have the patience to go in several times, you can achieve true colour payoff. Downside, even with a primer, these seem to start to smudge and migrate into the crease after a few short hours, but the colour intensity did last a solid 5 hours. It comes in 4 new shades that are named after Italy's starriest, most beloved cities, Milan which contains chic nudes and neutrals, Rome which includes lush lavenders and smokey purples, Florence with molten gold, rose and bronze and Venice that contains frosty white and ice-cool blues and retails for $9.99 each at CVS stores nationwide in the US.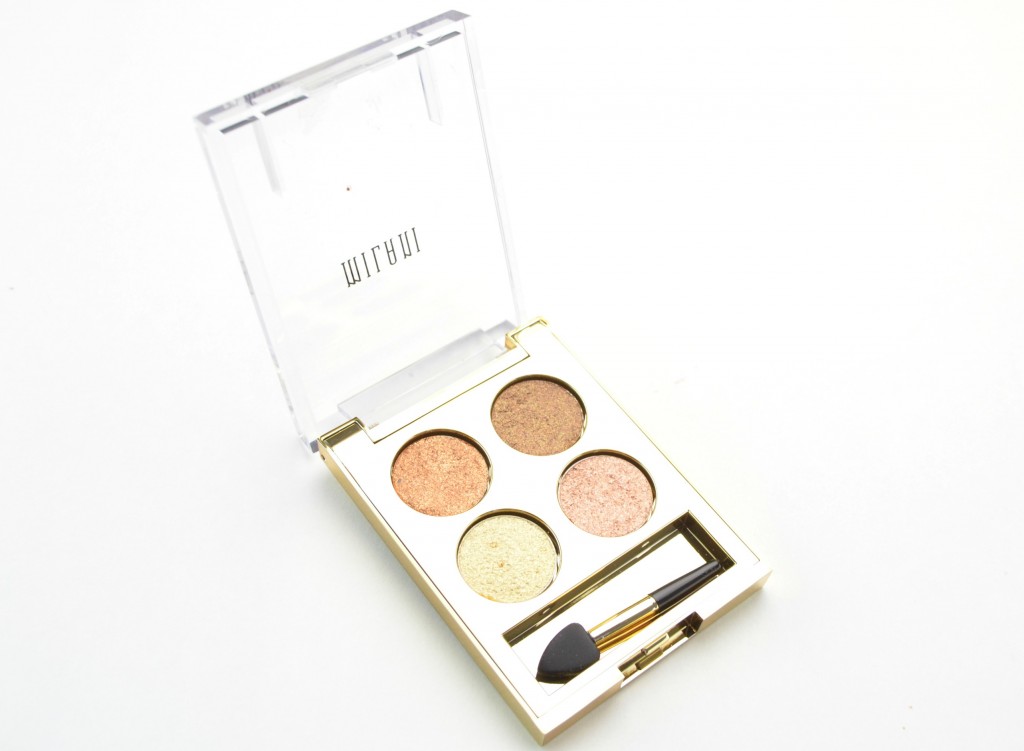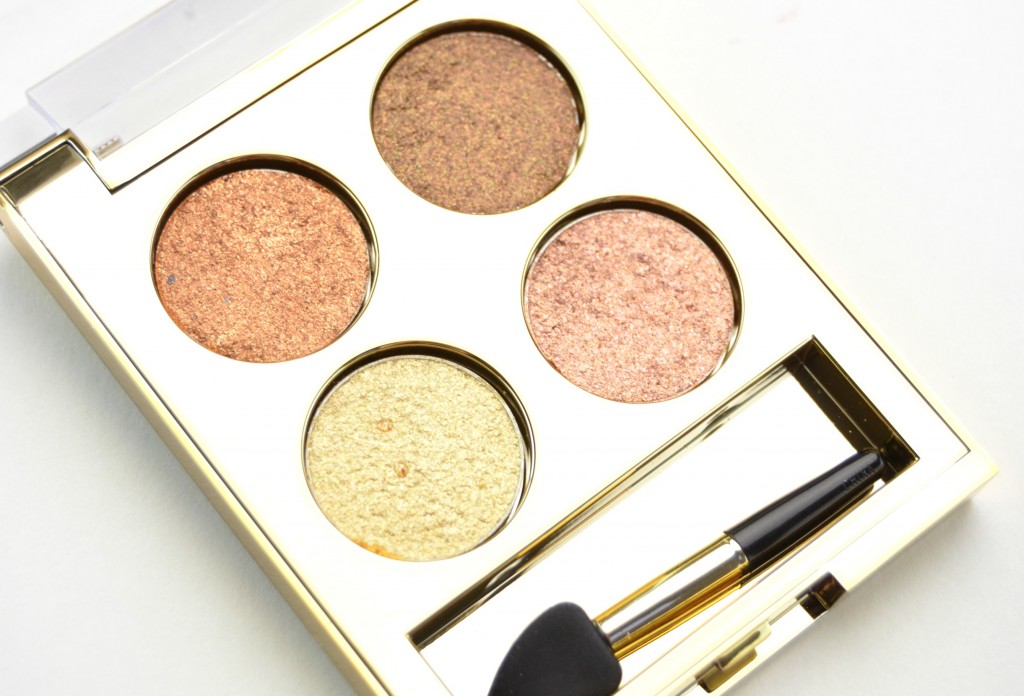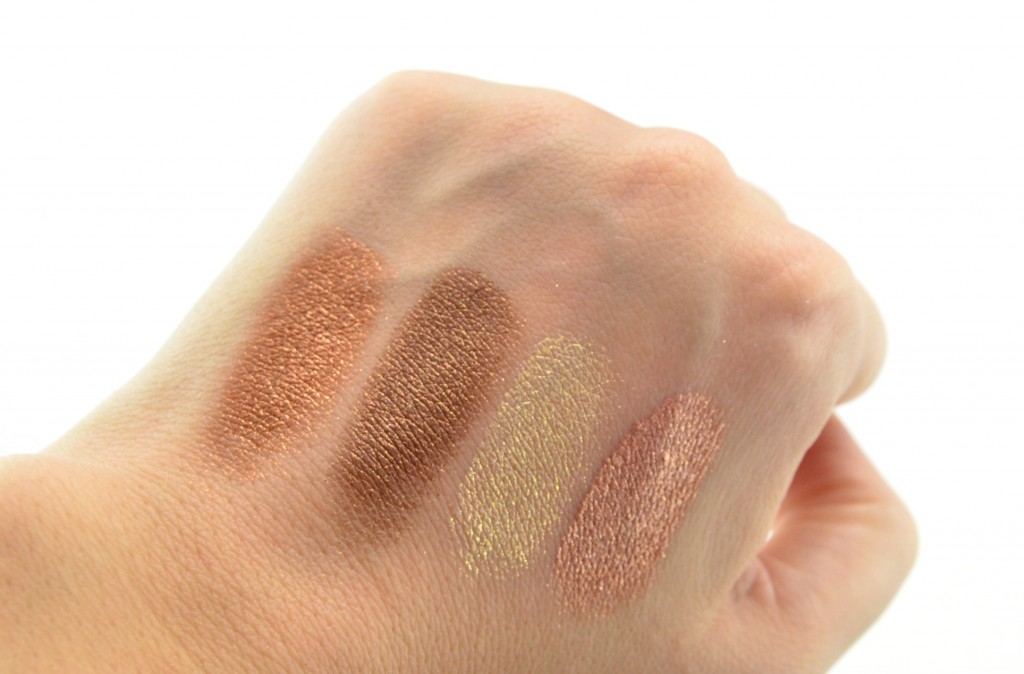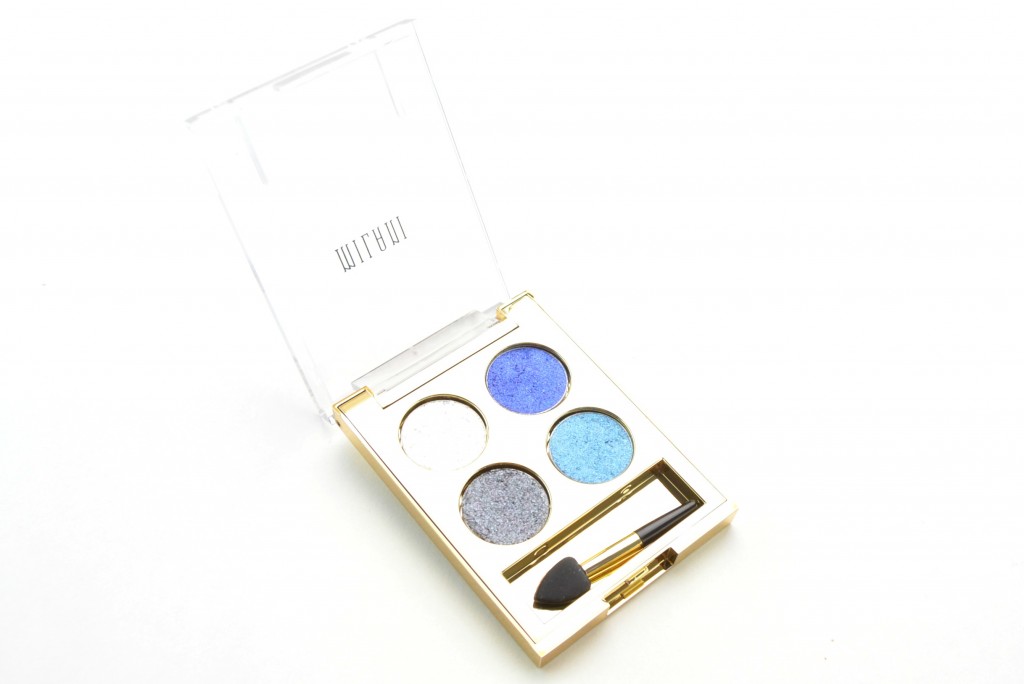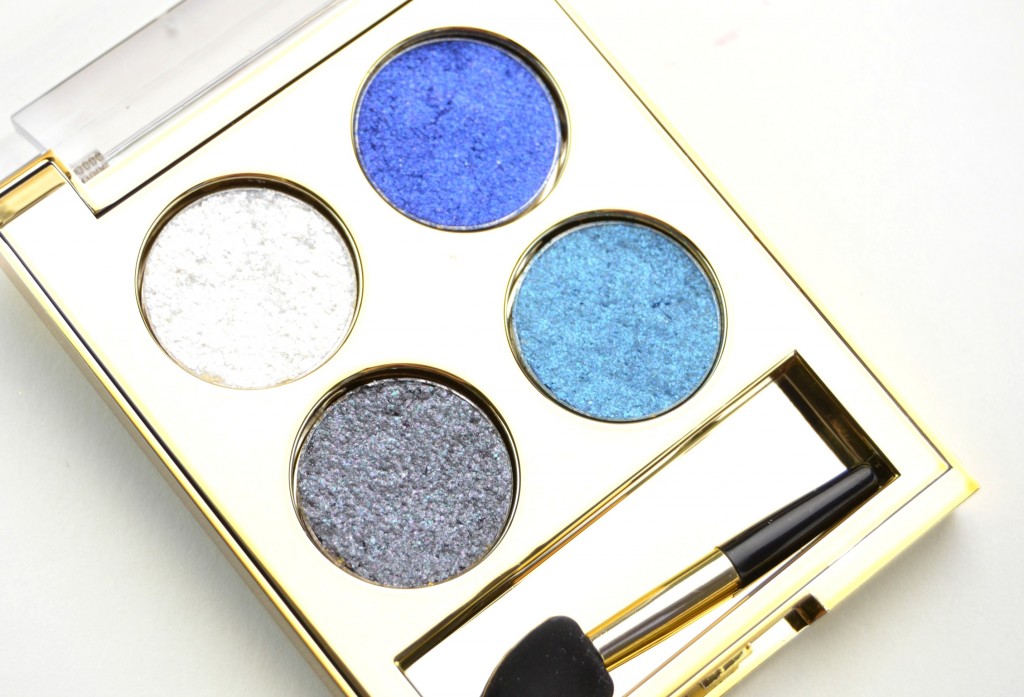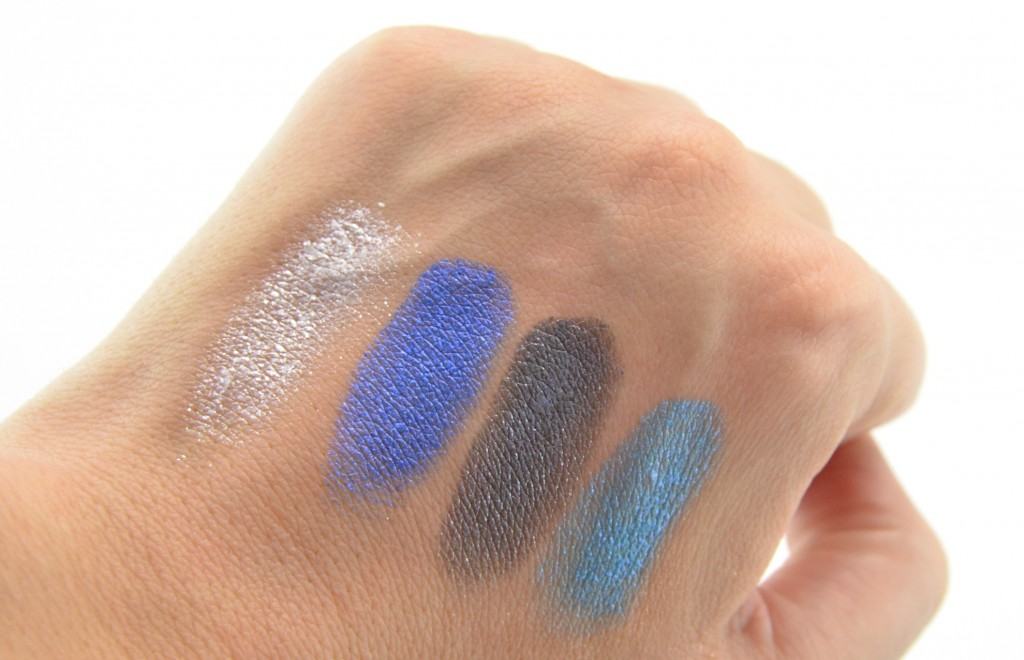 Milani Rose Powder Blush is a luxurious petal soft colour for the cheeks. It's made with real rose metals, and as gorgeous as it is in the compact, it's even more beautiful on the cheeks. It has a matte finish that helps shape, contour and highlight the cheeks. It contains real rose petals that are crushed and micro-milled into the powder to help naturally enhance every skin tone. It provides a streak-free finish thanks to its petal soft formula.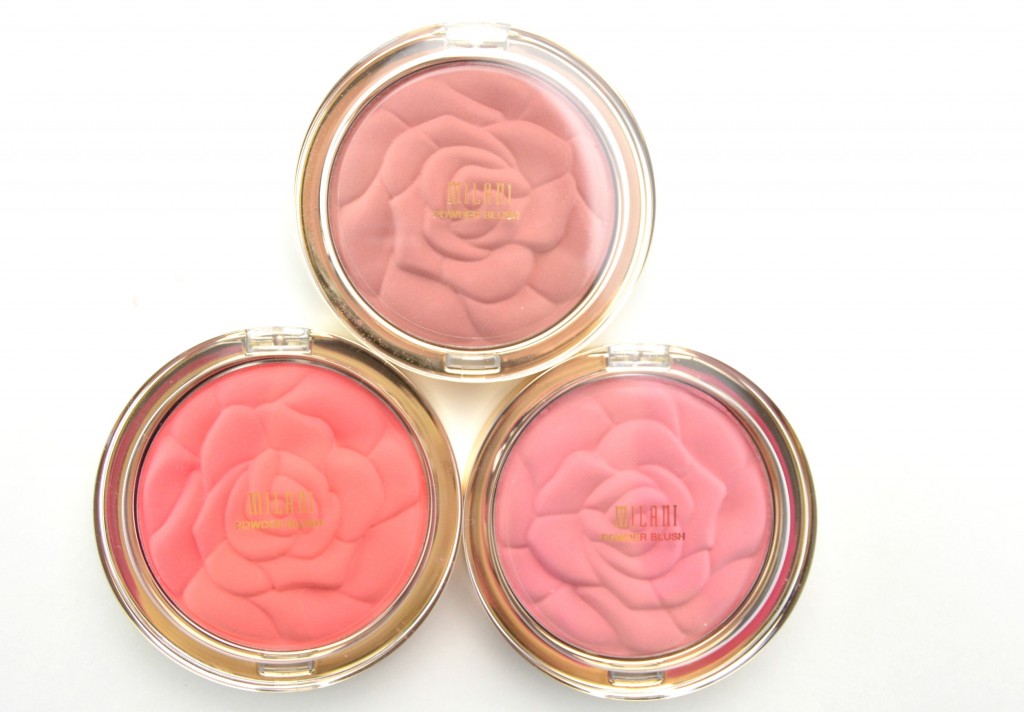 Milani Rose Powder Blush comes in a standard plastic packaging, but with the prettiest rose burst design I've ever seen. It has a soft, smooth texture that's fairly pigmented. It's not fully opaque, nor does it provide intense colour payoff, instead, just a sheer wash of colour. It is on the drier side of things, and can be a little chalky, but it blends decently into the skin. You will need to spend some extra time buffing it in to get a seamless effect though. It has a matte finish with absolutely no shimmer or sparkle, so you don't have to worry about it extenuating fine lines or enlarged pores. It also lasts through the day, a solid 7 hours, without fading.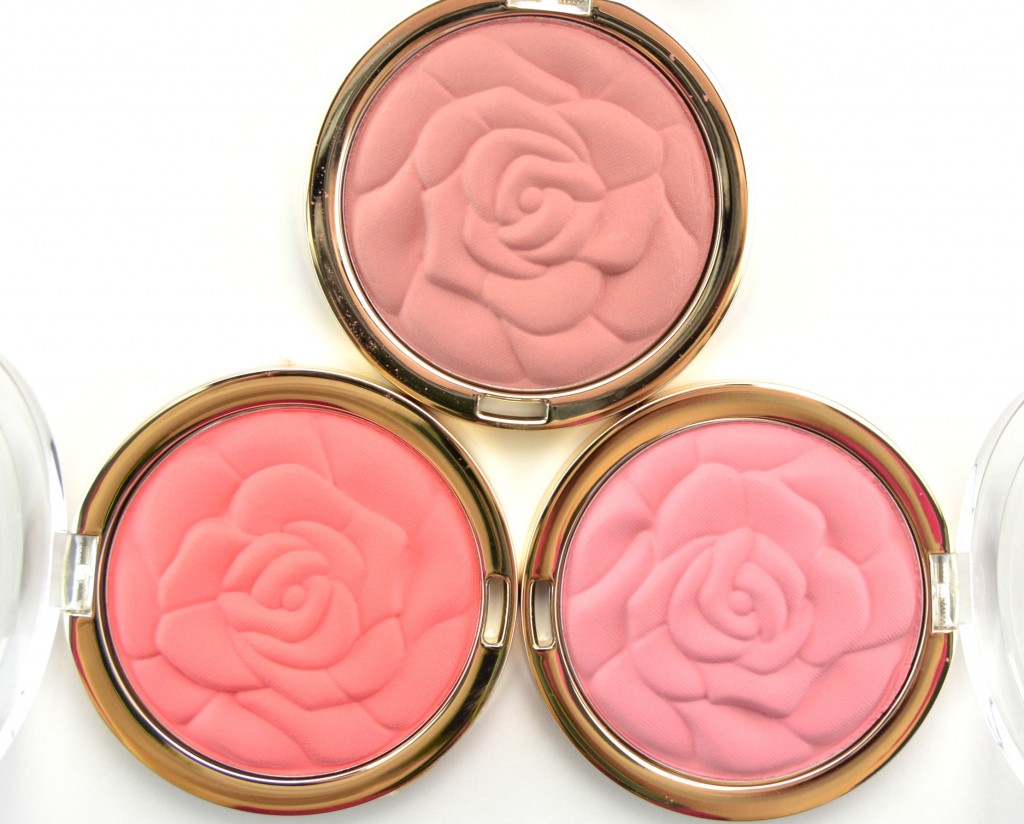 Although Milani Rose Powder Blush has an incredibly soft texture, it is extremely dry and powdery and feels somewhat chalky once applied to the skin. Since I have extremely dry skin right now, thanks winter, it does tend to adhere to my dry spots and looks quite patchy and uneven. This might not be the case if you have normal or oily skin though? Thanks to its finely milled formula, it's utterly blendable, but you will experience a little fallout. It comes in 3 shades inspired by the rose gardens of Milan, Romantic Rose is an elegant natural rose, Coral Cove is a beautiful poppy coral and Tea Rose is a sweet rosey-pink and retails for $7.99 each at CVS stores nationwide in the US.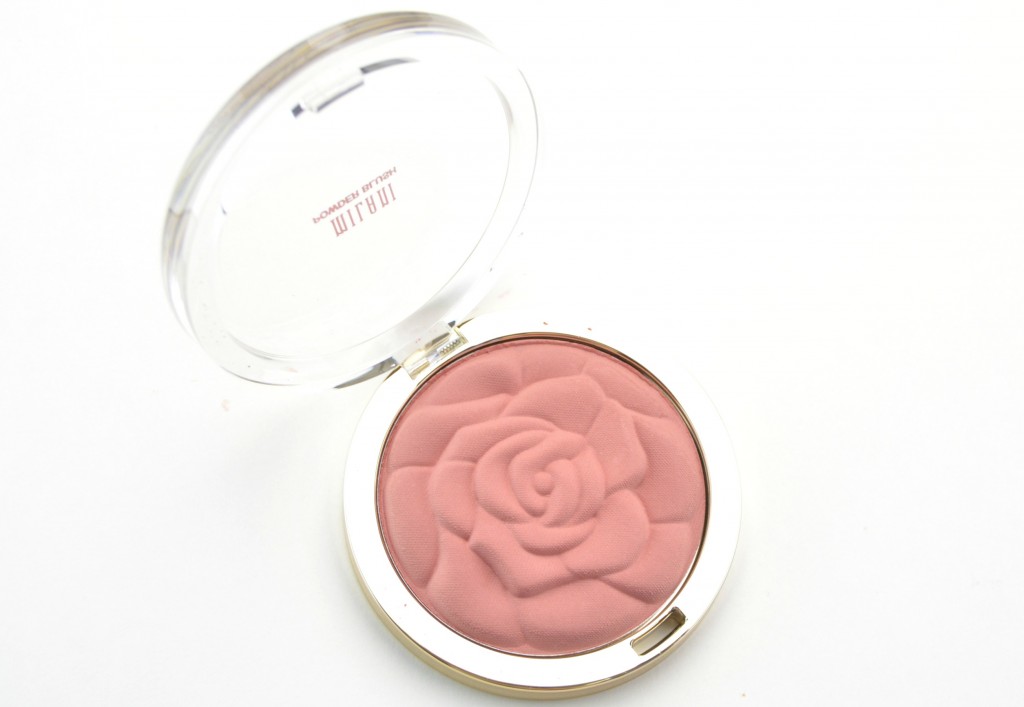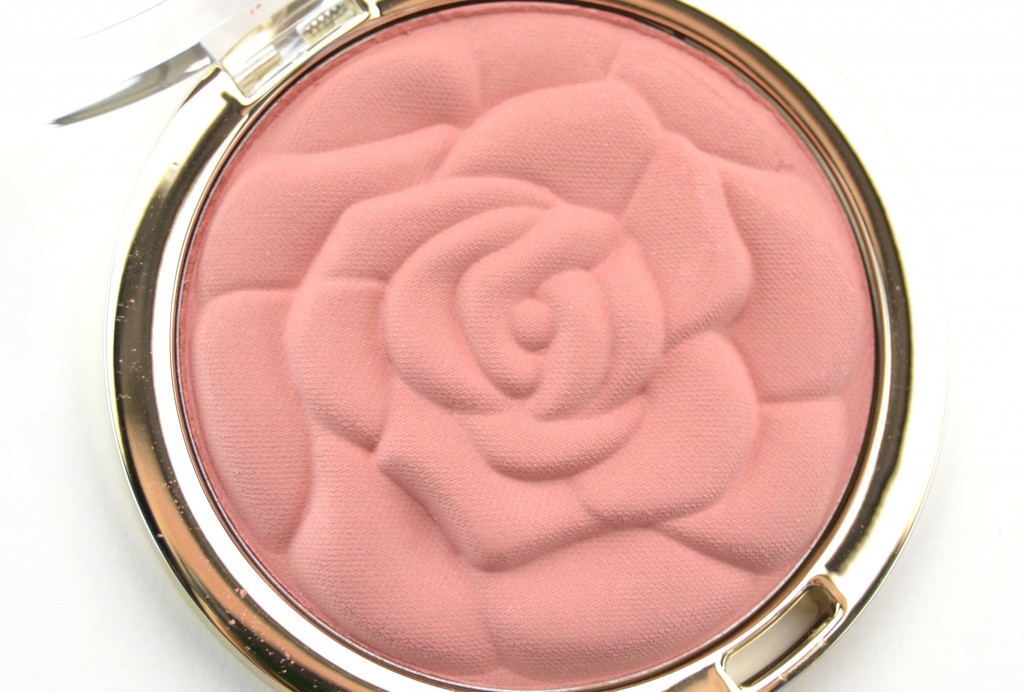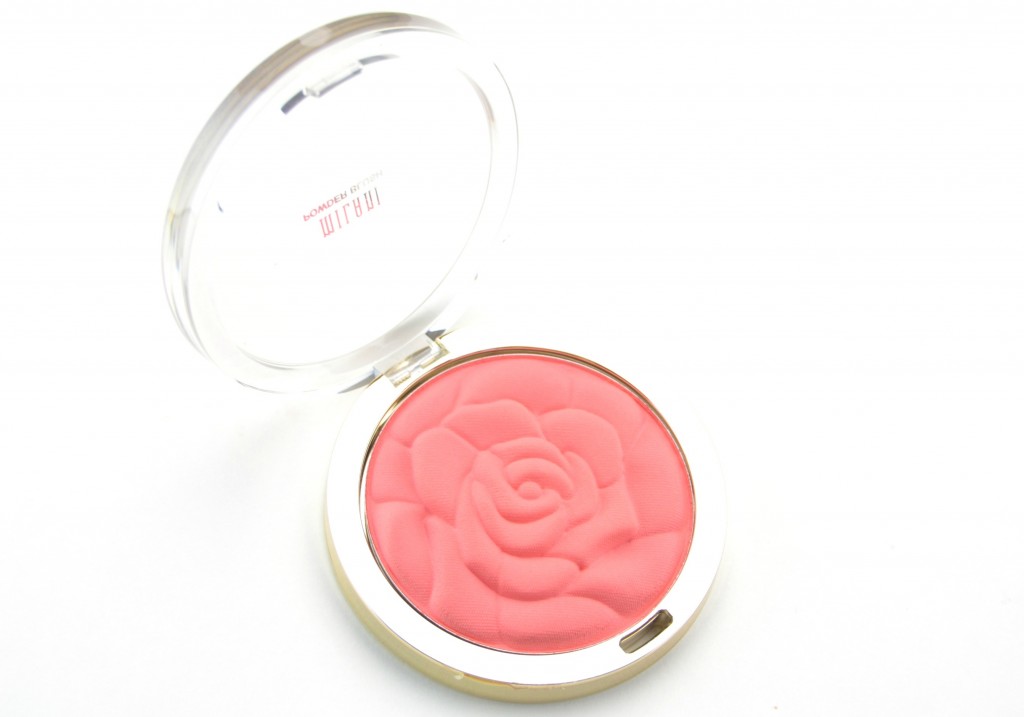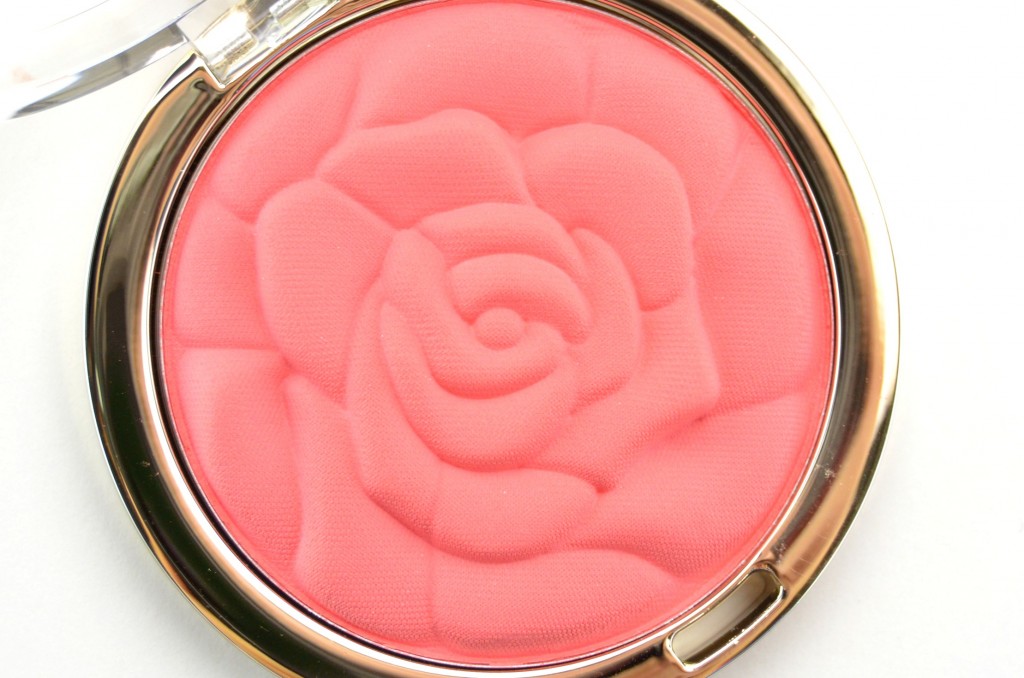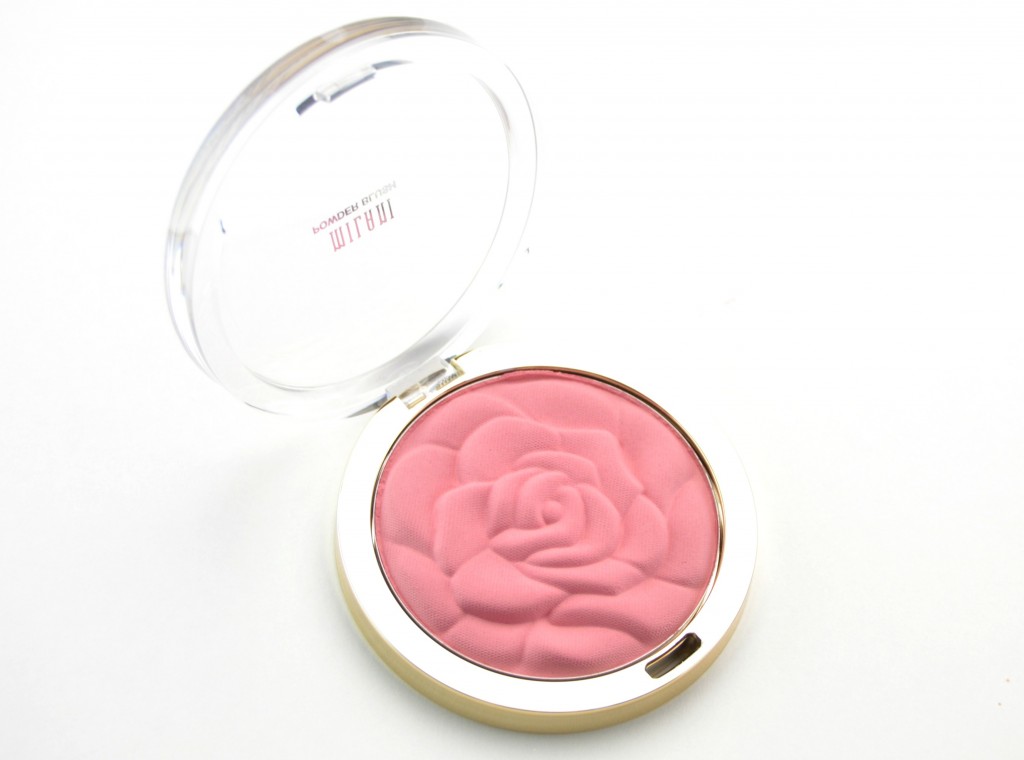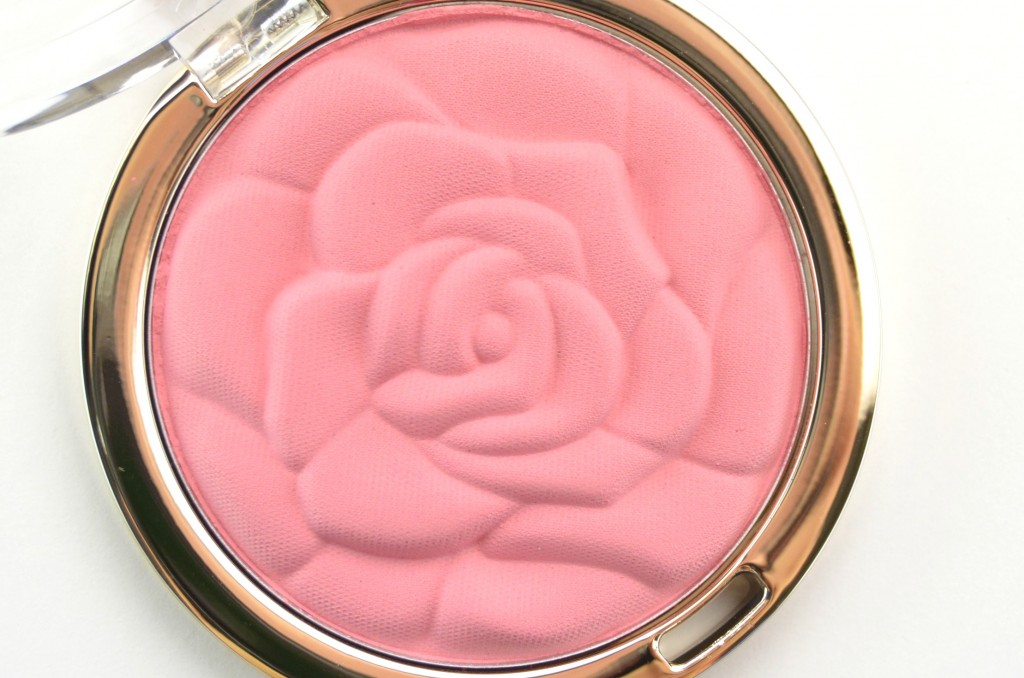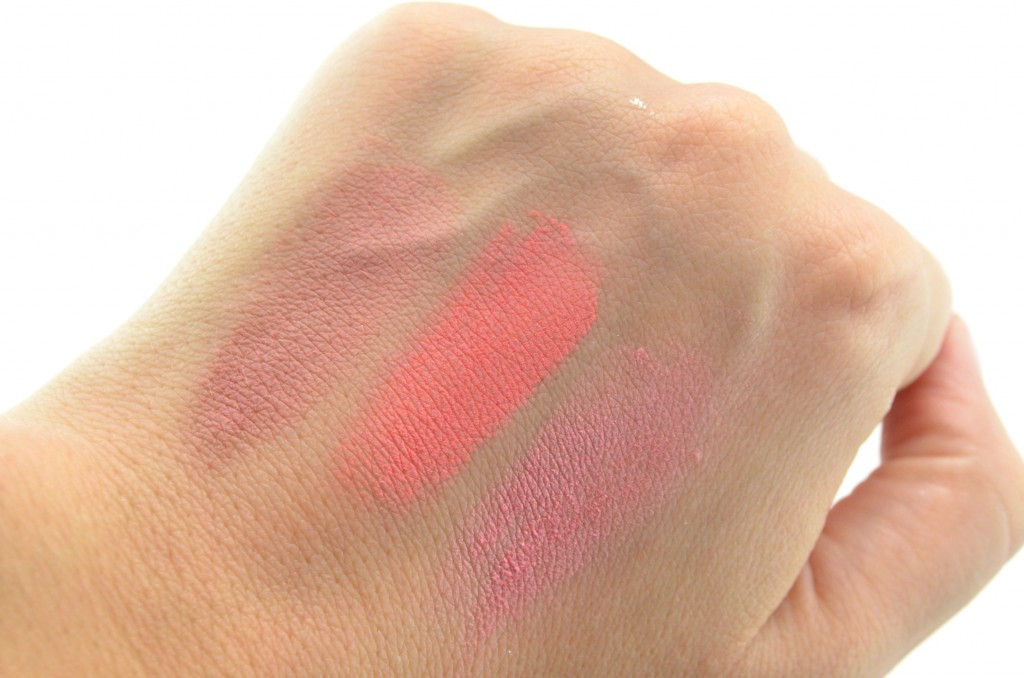 Milani Fierce Foil Eyeliner will help enhance and define the eyes in a rich, intense, metallic finish. Its innovated blackout base elevates the luminosity, creating the perfect shiny, shimmery special effect that brightens the eyes. These bold blackened jewel tones, with a metal-like foil finish, can be used both for lining the eye or a full-on lid look.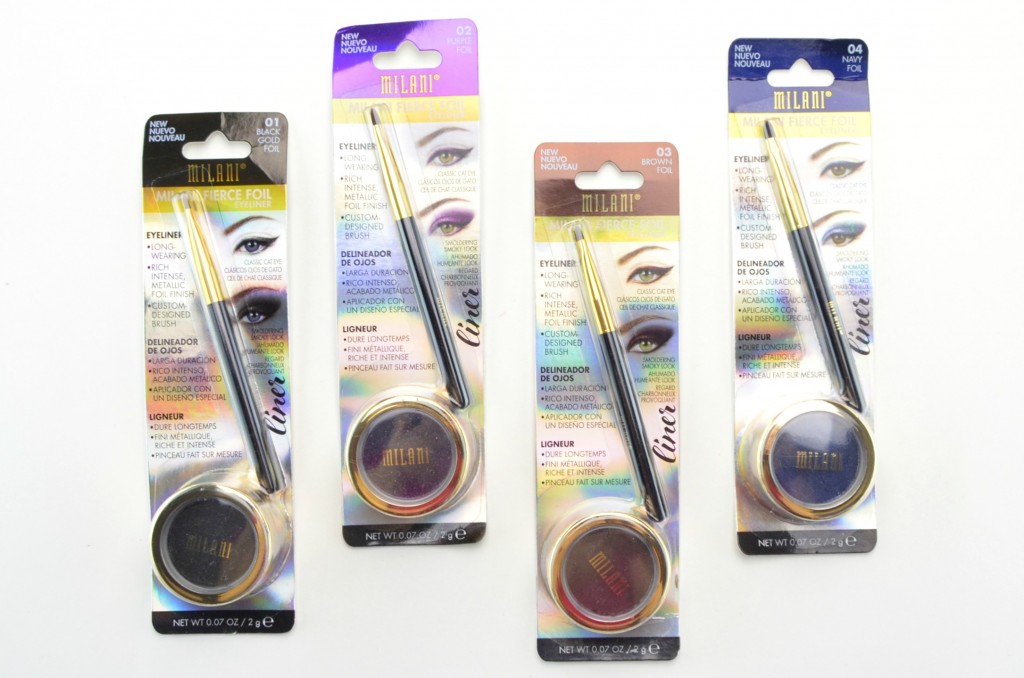 Milani Fierce Foil Eyeliner comes in a small, round glass pot with a professional brush applicator that evenly deposits the intense colour exactly where you want it for an effortlessly easy application. The texture is quite unique, a hybrid between a powder and cream. The top layer is somewhat dense, but as you work your brush into the liner, it becomes somewhat creamier. Although fairly pigmented, you will need to go over the lines several times to achieve true opaque coverage. It's buildable though, without becoming dry or flaky. Because it has somewhat of a drier texture, it does tend to pull on the lid a little, you really have to take your time and be careful. Once set, it does stay put without creasing or fading for a solid 8 hours.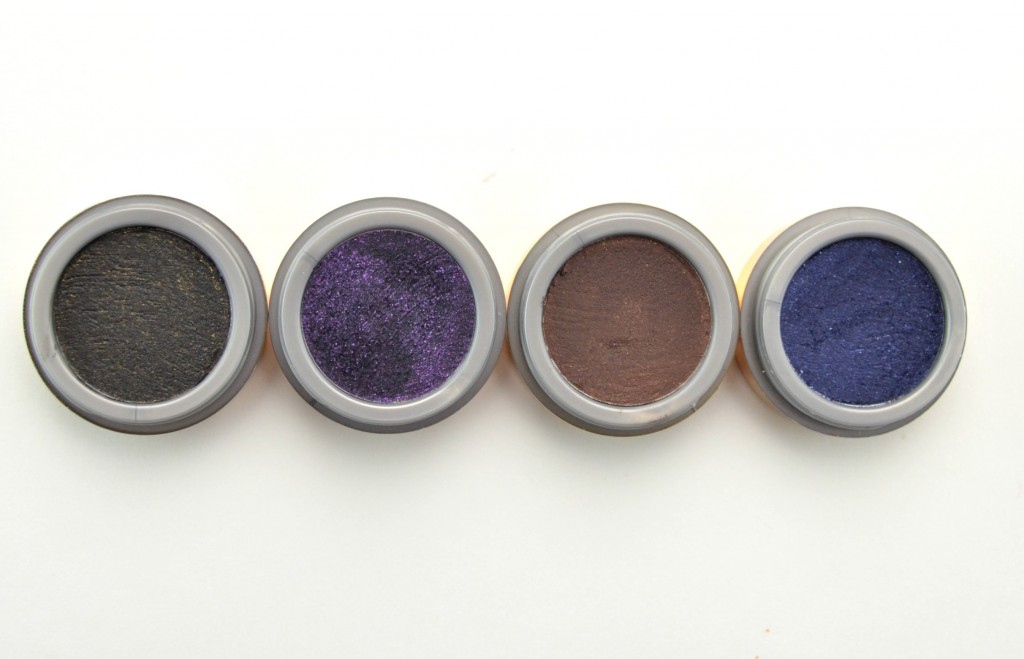 I was a little worried that the black base in these Milani Fierce Foil Eyeliners would dominate the shade, but I can actually tell the difference between each colour. I wouldn't exactly say they have a foil or metallic finish, but they do have tiny flecks of gold and a bit of sparkle that gives off a unique effect. For a classic natural look, I've been extending the colour just pass the lashline and for a more dramatic, smoldering smoky vibe, I simply blend upwards from the lashline to the crease. Although they do require some time to get perfect application, once applied to the lid, they give off a really beautiful and unique effect that I think is worth the trouble. It comes in 4 long-lasting shades – Black Gold Foil is a gilded charcoal, Brown Foil is a glisteny, wet-sand taupe, Purple Foil is an eggplant splashed with lavender and Navy Foil is a inky, moonlit-ocean blue and retails for $6.99 each at CVS stores nationwide in the US.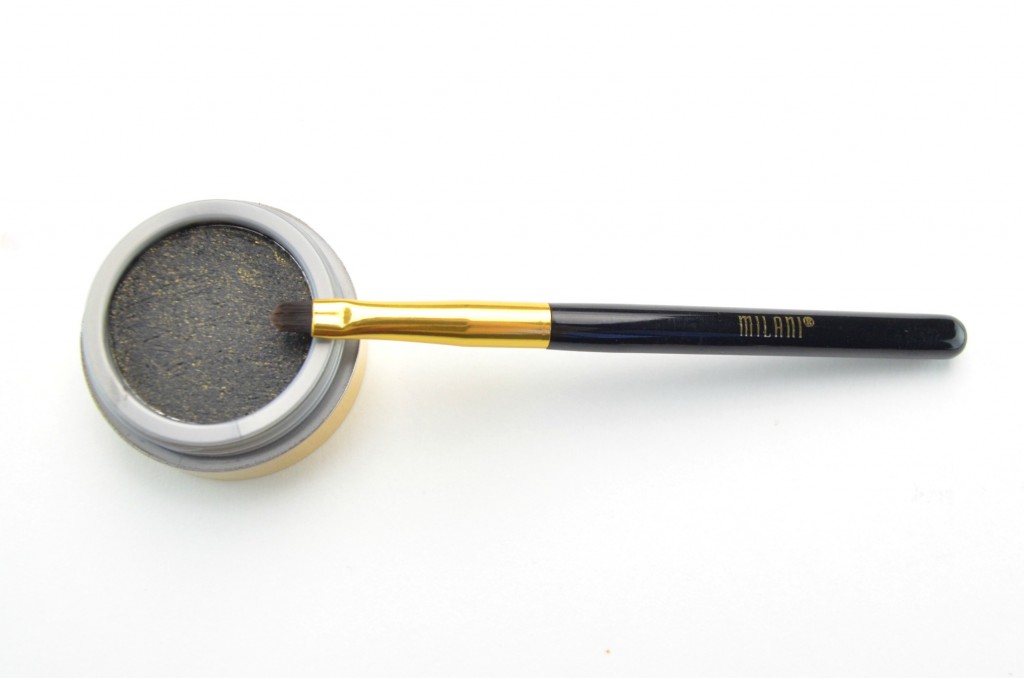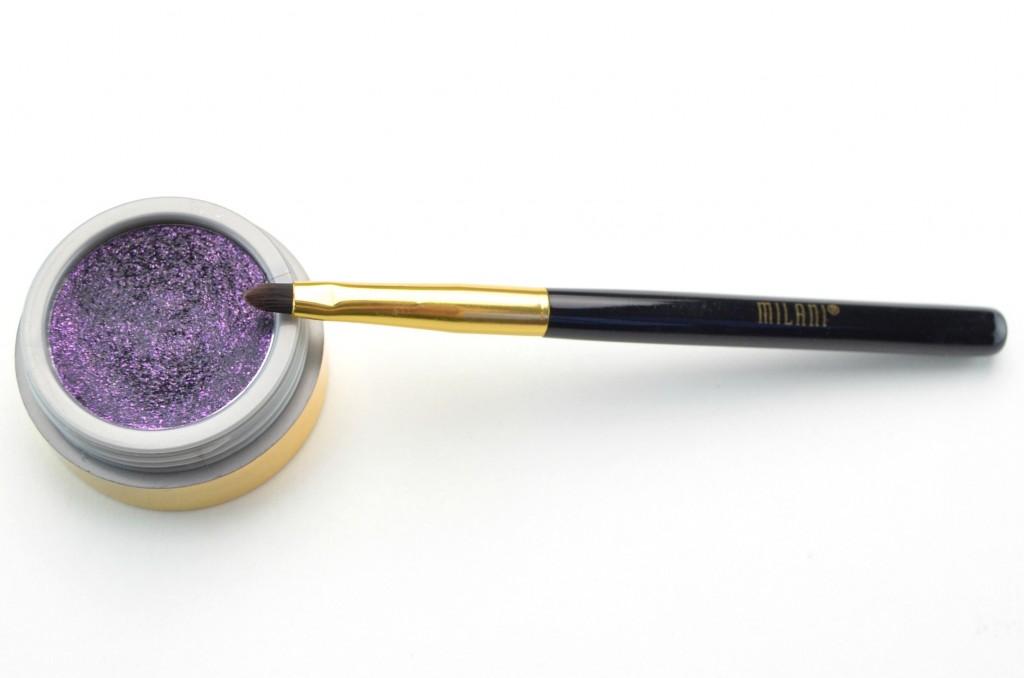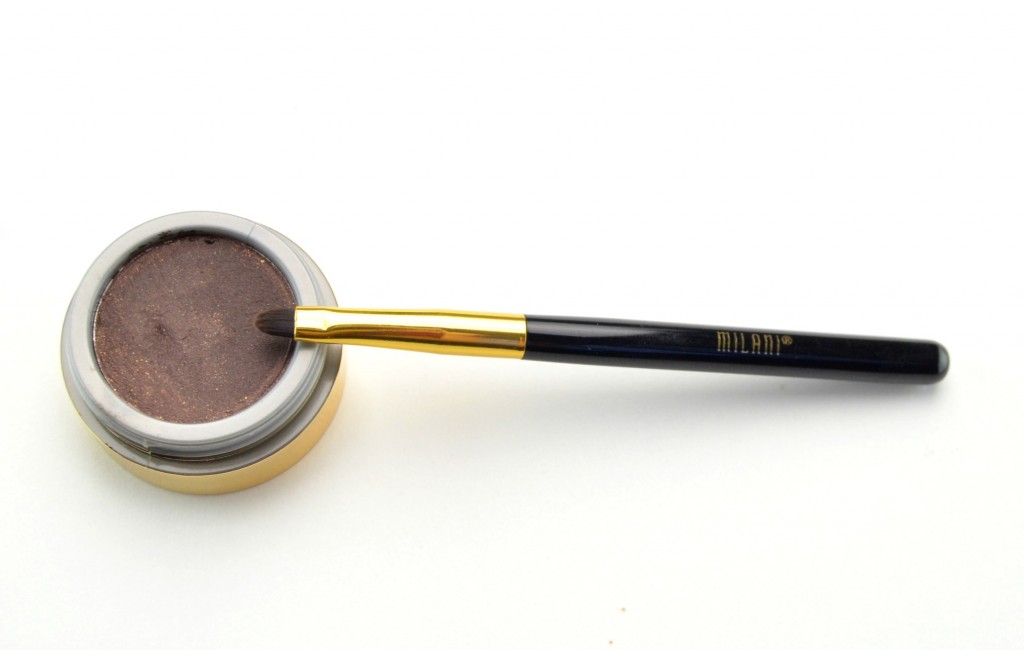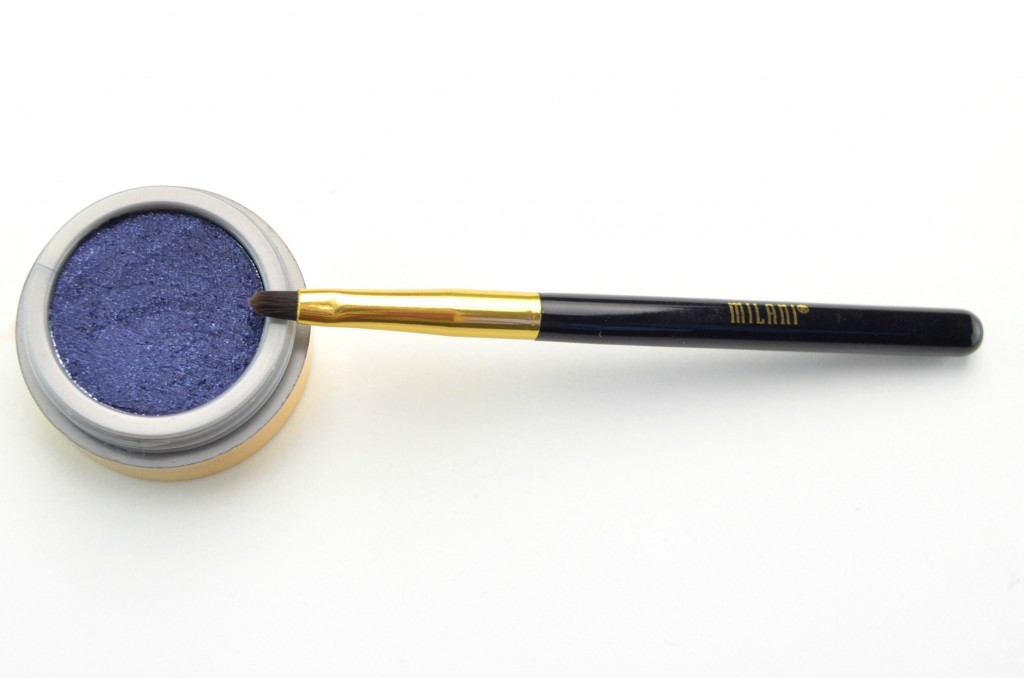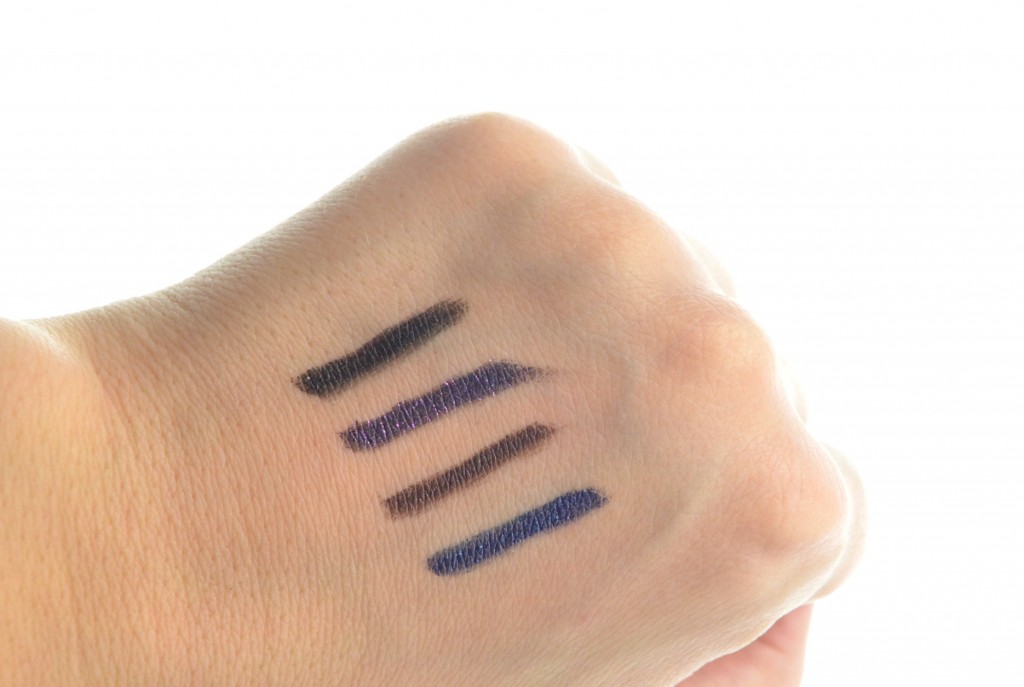 Milani Supreme Kohl Kajal Eyeliner is a new, fierce take on an old cult classic. This glide-on, precise line gets the job done with remarkable accuracy. It can be used to add definition to the upper and lower lid and even line the tightline or waterline. Its waterproof formula ensures it stays put the entire day without budging or smudging. It also comes enriched with hydrating and nourishing ingredients that allows the pencil to glide across the lid like butter. This versatile, one-stroke liner is self-sharpening and there's nothing it can't do.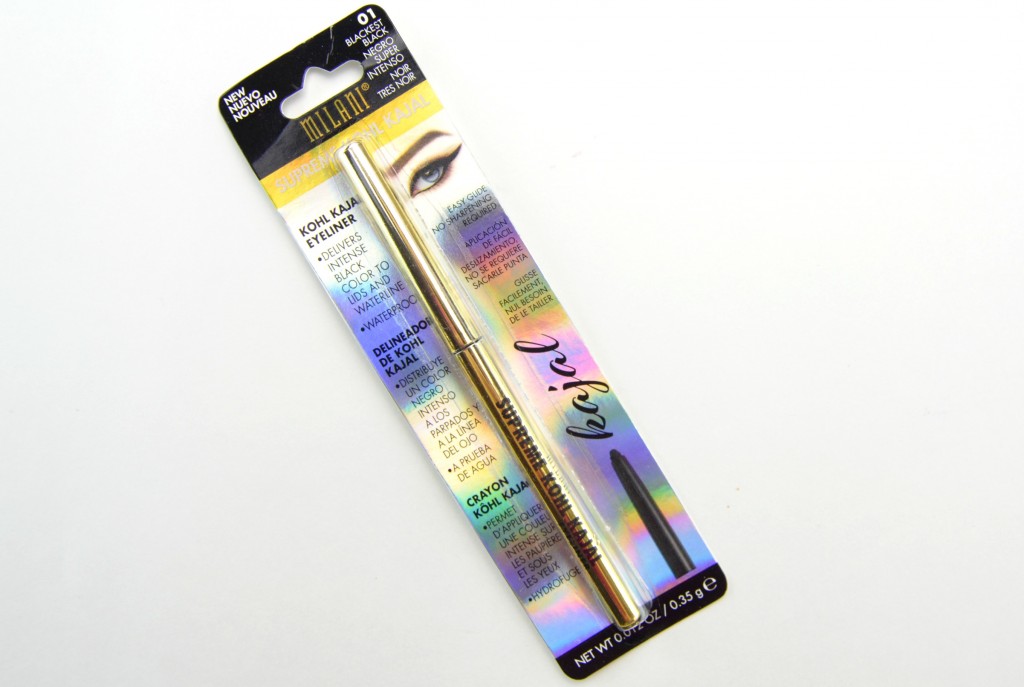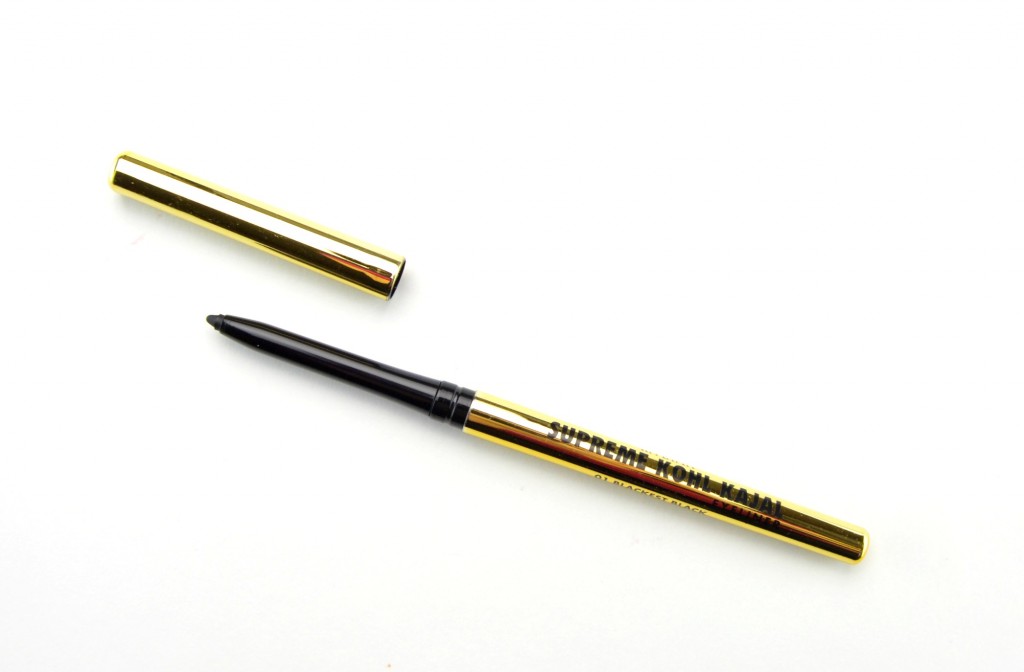 As much as I love kohl eyeliners, they're often too soft to apply to my tightline and waterline, forcing me to have two different liners to achieve a single look. The Milani Supreme Kohl Kajal Eyeliners are soft enough that they don't pull or tug on the skin, but dense enough to achieve the black, intense colour payoff I look for in a good liner. This baby really stays put, no budging at all. It retails for $5.99 at CVS stores nationwide in the US.