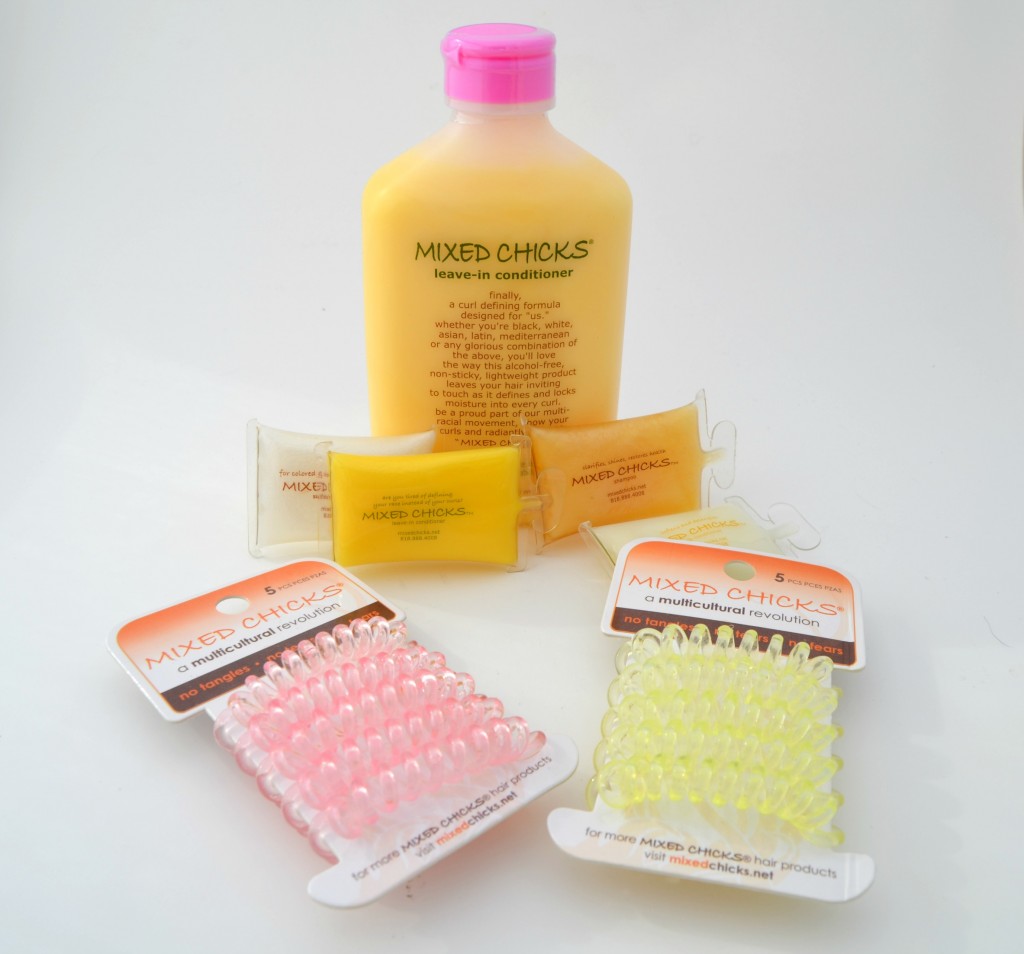 Mixed Chicks is a curl-defining system for "us" and what they mean by "us" is that whether you're black, white, Asian, Latin, Mediterranean, or any glorious combination of the above, you'll love the way these non-sticky, lightweight curly hair products leave your hair inviting to touch as they define and lock moisture into every wavy curl, tightly curled or straight hair.

Mixed Chicks leave in conditioner will help tame frizz and define curls on all hair types. It comes in a 10oz bottle with pink cap lid and has a thick, yet lightweight yellow consistency to it. It has a fresh, baby powder scent to it with a hint of rose. It's alcohol free, so it won't damage or dry your hair, in fact it will add moisture to your stands and help define curls. After shampooing and conditioning you apply a small dime size amount to the palm of your hand and work into damp hair, no need to wash it out, you just let it dry and then style your hair as your normally would.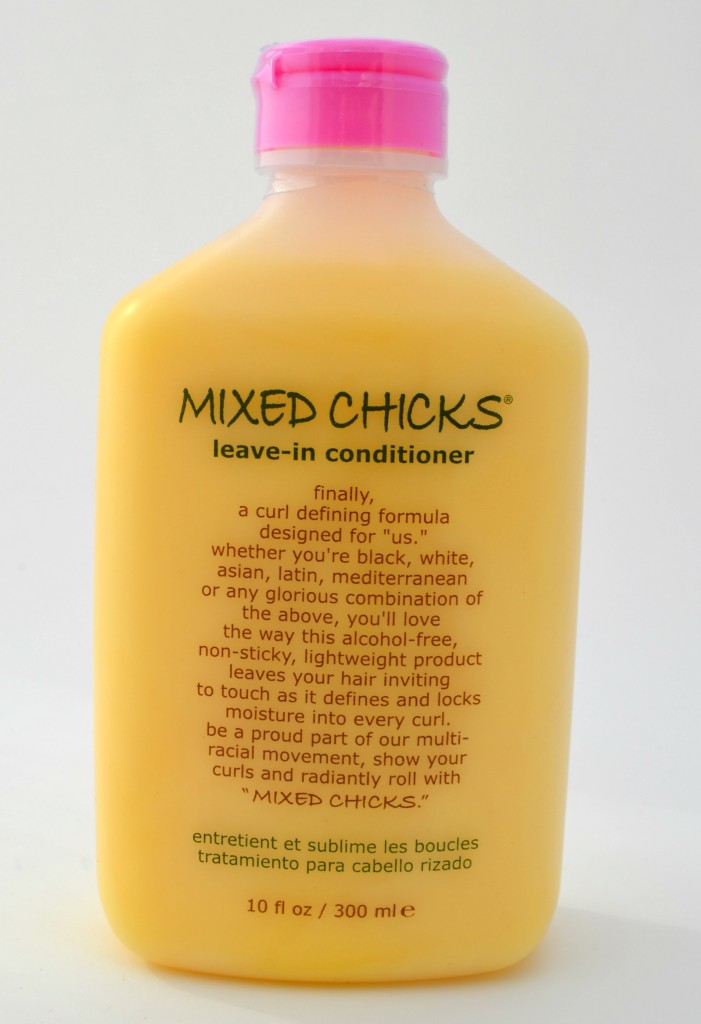 Since I don't have wavy or curly hair, I can't tell you how it effects that hair type, what I can tell you is it made my hair incredibly soft and manageable with less tangles and frizz. It provides a great deal of shine to my hair without it looking greasy or feeling sticky. It keeps my hair from frizzing, even in the humidity, but doesn't weigh it down or leave it feeling like I have product in my hair. I've actually been using it after my hair is dried and styled, in the same way I would use a hair serum, it gives extra moisture to my locks and keeps the frizz at bay. I've also used it as a leave in treatment overnight, waking up to silky smooth hair. Since Mixed Chicks leave-in conditioner provides me with 3 different uses, I think it's a great product to test out. It retails for $16.99.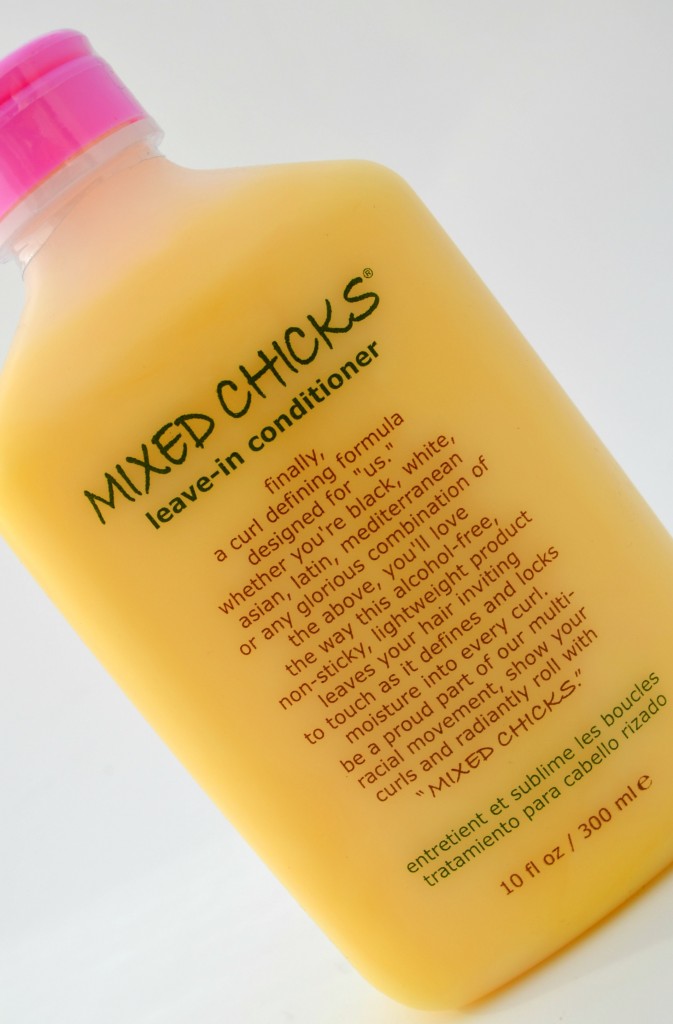 The company also offers an array of different products to keep your hair looking clean, healthy and shiny. For those with longer or curly hair who hate to pull their hair back in a ponytail in fear it will get tangled, you might want to pick up Mixed Chicks String Bands that promise no tears. They come in a pack of 5 for only $3.