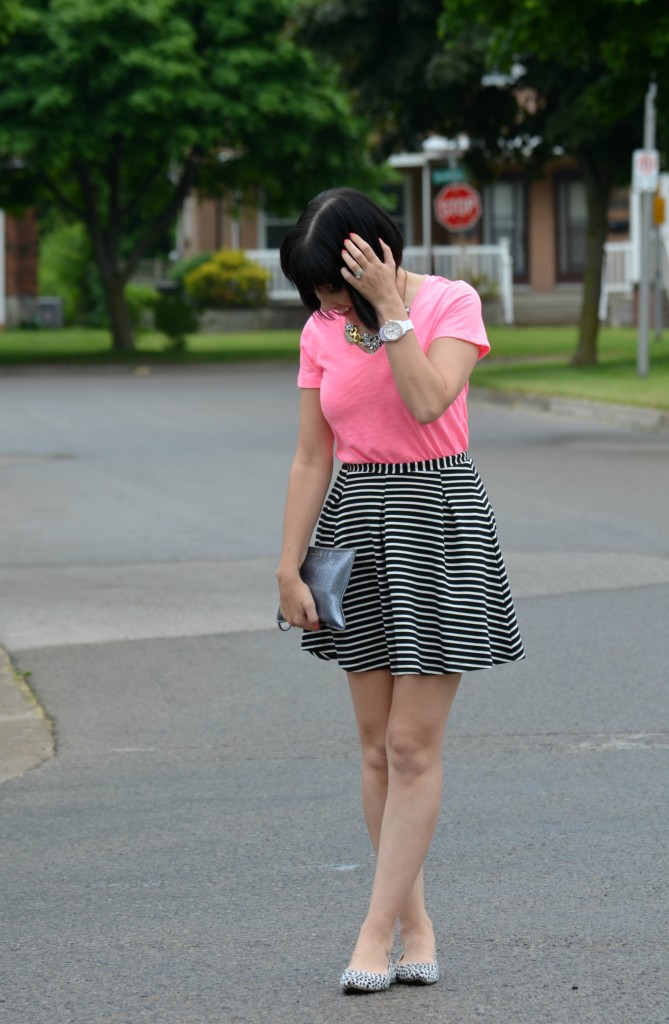 How to style different patterns and textures
One of my most frequently asked question since starting this fashion blog is, how to mix prints. Although mixing different patterns and textures can be a great way to create visual interest and offer more variety in your outfits, it can be a little scary. Mixing prints can be a bit tricky, just expect to get a few wrong combination when first starting out, practise makes perfect. That's the great thing about fashion, it's only for a day, and you can always try again tomorrow. Look to others for feedback on what they like and dislike about your outfit.

Two or more different patterns can look amazing together when done correctly. The easiest and safest way is with a bold, statement print followed by a subtle print or pattern. The goal here is to vary the scale of the patterns, you want to create balance. Another safe bet is to have your patterns in the same colour family or colour scheme. In today's outfit of the day, my bold black and white skirt makes the statement, but my subtle black and white polka dot flats add another print to the mix.
What I wore
Tee- Smart Set
Clutch- Coach
Watch- Fossil
Skirt- Smart Set
Flats- Old Navy
Have you entered my latest giveaways?