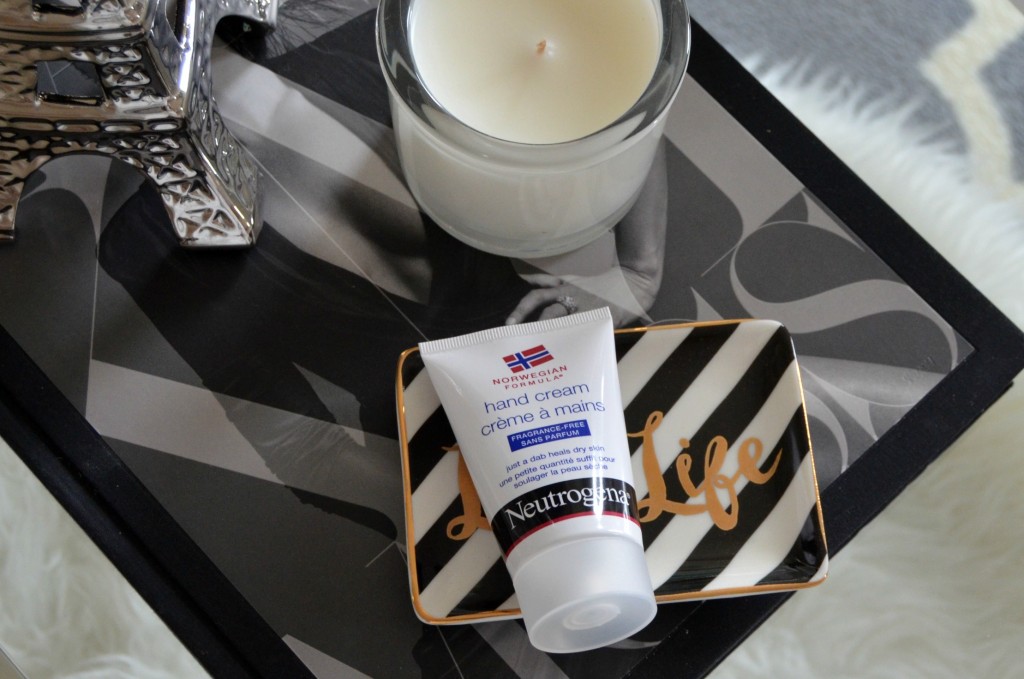 Just a small dab instantly heals dry hands for up to 17 hours
My hands have been extremely dry these past few weeks, due to the fact that I've been busy spring cleaning, and trying to fight off Derek's cold. My hands have been immersed in hot water and soaked with harsh chemicals, in hopes that I can get my house spic and span in time for the warmer weather. I've also been using hand sanitizers like a crazy person, in hopes to fight off Derek's germs. All these elements have left my hands dry, cracked, itchy, red and raw and nothing seemed to help. After reading several fashion blogs and browsing some of the best online shopping sites available, I knew I had to try the Neutrogena Norwegian Formula Fragrance Free Hand Cream. I hoped it would live up to its claim and help heal my dry hands immediately.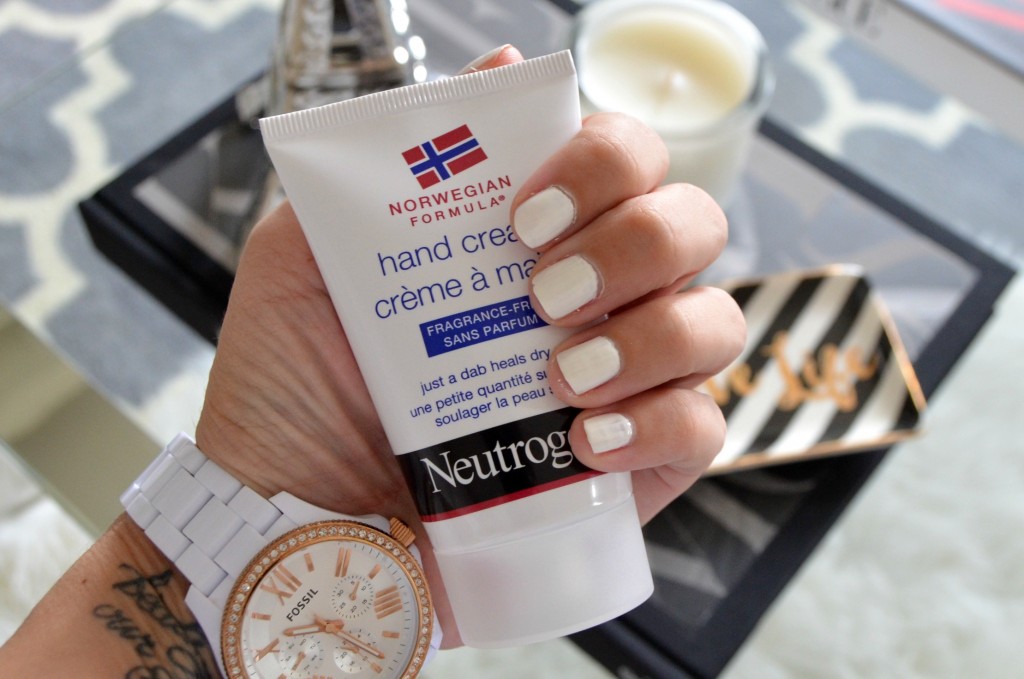 Neutrogena Norwegian Formula Fragrance Free Hand Cream comes in a tiny, white squeeze tube that's purse and travel friendly. It has a clear, slippery, almost gel-like consistency that applies easily and absorbs into the skin within seconds. It's the perfect daytime lotion as it's completely fragrance-free and unscented. As much as I love a fresh and fruity scent, highly fragranced creams can often interfere with my perfume and can quickly become overpowering and unappealing for those around me. Not only does this hand cream dry incredibly fast, it doesn't leave behind a sticky or greasy residue that you'd expect in a highly hydration cream. I can easily get on with my daily routine, like working away on the computer, without my fingers slipping and sliding around the keyboard.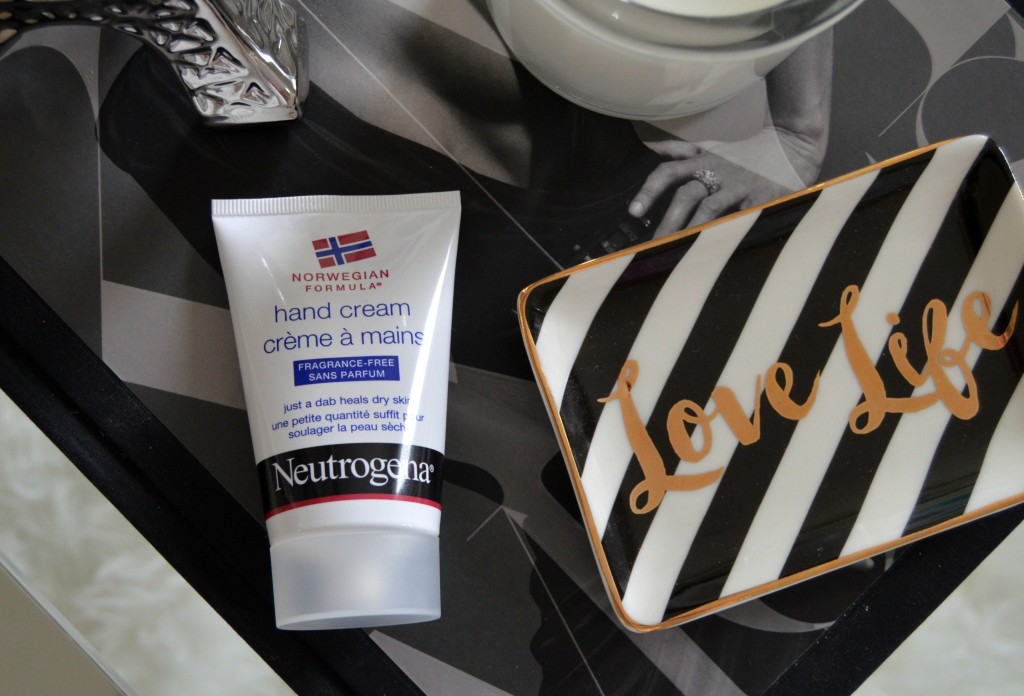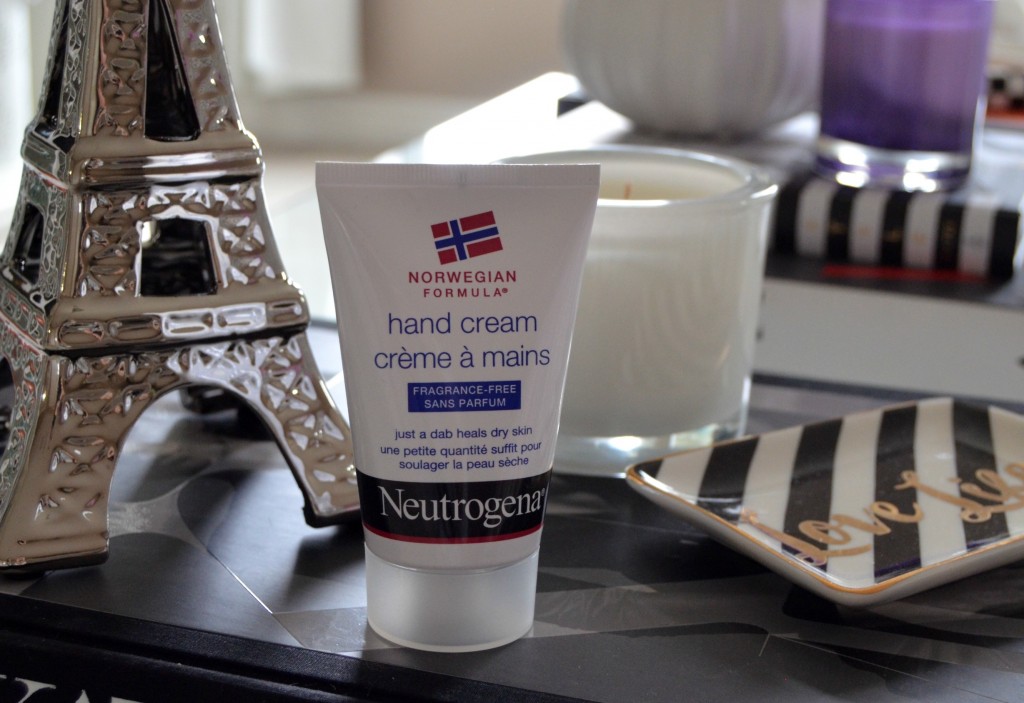 Neutrogena Norwegian Formula Fragrance Free Hand Cream is extremely concentrated, made up of 40% glycerin, meaning you only need the smallest amount. I'd say a dime size amount is suffice to cover both hands, with a little left over for your wrists and elbows. In fact, this 50ml bottle claims to have enough product for over 200 applications, and although I haven't quite used that much (yet), I can totally see it lasting that long. For someone who tends to go overboard when applying her lotion, I probably use about 6x more than is required, it took a little getting used to this concentrated formula. With the first few applications, I squeezed out enough to cover both hands, arms and neck, but by the 3rd or 4th day, I quickly realized a little goes a long way. You really do only need the tiniest amount to get the job done. It's done an amazing job at keeping my hands highly moisturized and hydrated throughout the entire day, without having to reapply or without feeling like I've applied a thick, greasy lotion. This is probably one of the most lightweight hand creams I've ever tried, yet is extremely beneficial.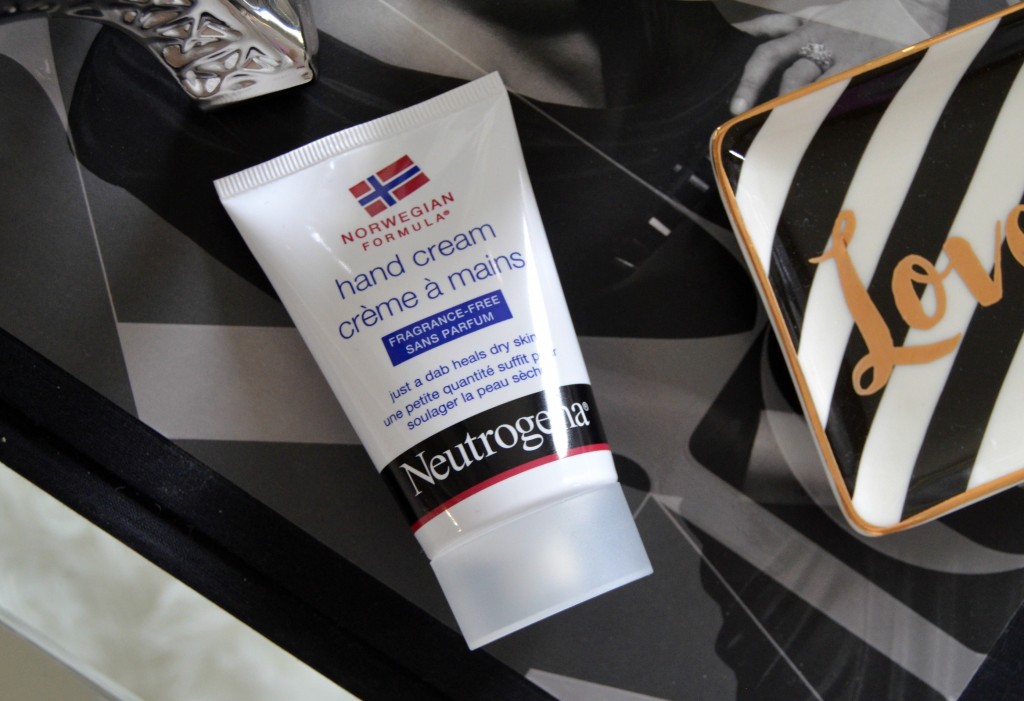 Although I've only been using this Neutrogena Norwegian Formula Fragrance Free Hand Cream for a few short weeks, I've already seen huge improvement in my skin. It's not only helped to heal my dry, cracked hands, it's actually left them softer, smoother and more moisturized. With continued use, it will not only help heal my dry, itchy, scaly skin, it will actually keep the dryness at bay. If you're looking for a lotion that will not only help to hydrate, but protect your skin under harsh conditions, this would be an excellent hand cream for you to try. It retails for $6.99 for 50ml at your local national food, drug and mass merchandisers across Canada.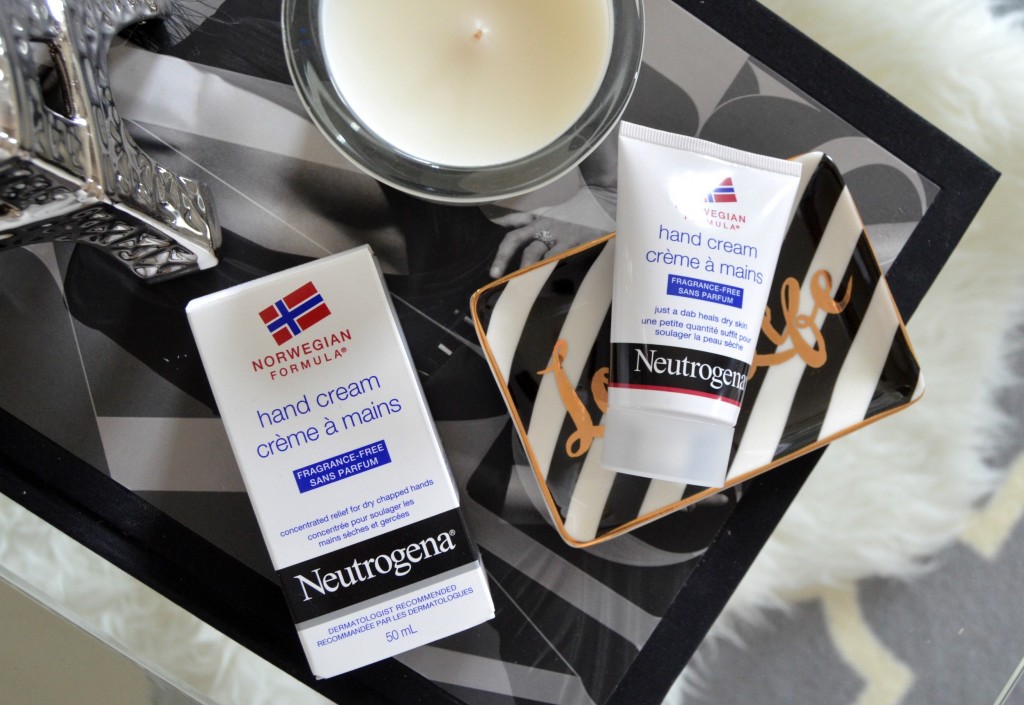 "Disclosure: This post was sponsored by Neutrogena, but all opinions on this blog are my own. I also want to thank you for supporting the brands that support my blog."