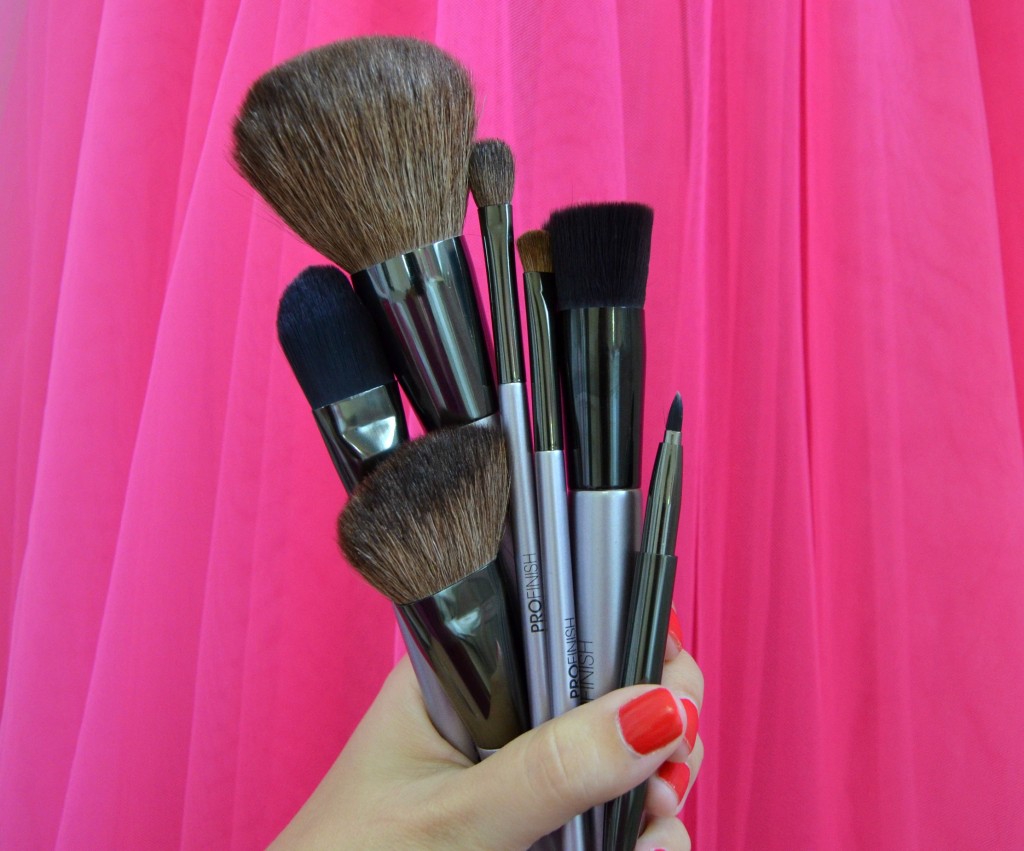 7 Makeup Brushes you actually need
You don't need to be a professional makeup artist to know the importance of a good makeup brush. These genius little makeup tools make a huge difference in the application process and can change the way you actually apply your makeup. Investing in a solid makeup brush collection, and using them the correct way, can not only help you achieve a flawless look, but can actually save you both time and money. When used correctly, you'll not only use less product (saving you money), your makeup will stay on longer, which means less touch-ups (saving you time). I know it can be extremely difficult and intimidating knowing which brushes you need, which brands to pick, and how many is too many. I don't think the 'average girl' needs a huge lineup of fancy brushes, but investing in 7 must-have brushes can really help you achieve an array of stunning looks and step up your makeup game.
After playing with the ProFinish Brushes from Trade Secret I've rounded up my top 7 makeup brushes you actually need and ones I can no longer live without (added bonus, a lot of these brushes are on sale, but only till April 29th, 2016). These must-have brushes will not only complete your kit, but will complement the ones you currently already own. Each brush comes with a solid, well-made silver handle and features both synthetic and natural bristles depending on the brush. It's sleek, sturdy design fits beautifully in the palm of your hand and provides precise application. Each brush is incredibly soft, smooth and fluffy with a medium density head to effortlessly pick up the perfect amount of product. I can easily build up the colour intensity from light to full with little to no effort. I also didn't experience any shedding or bristle fallout when applying my makeup, and although I've only washed and cleaned them once, they held their shape, and again, without losing any bristles. Not only do these brushes help make my makeup look better, I'm not wasting as much product. Even when I use "less" expensive products, I still look like a million bucks thanks to these brushes.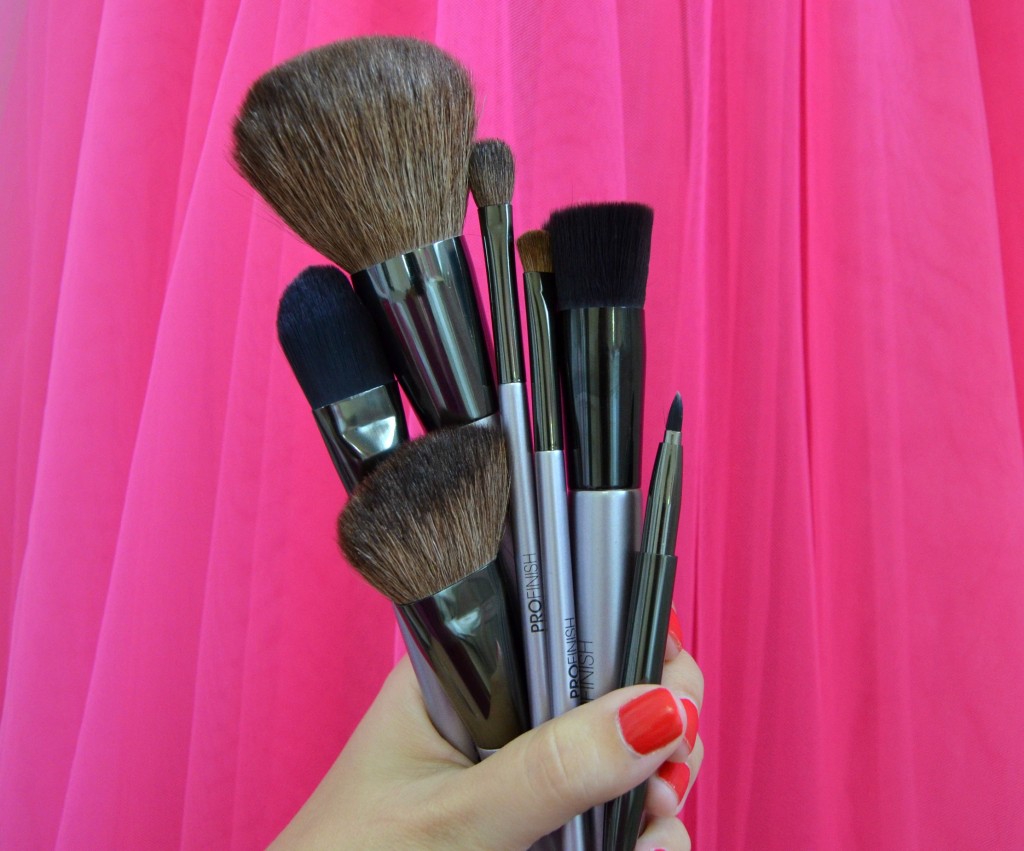 A good foundation brush is your first step in achieving a flawless canvas for the rest of your makeup. Using the correct brush allows you to effortlessly apply and blend out your liquid or cream foundation for a seamless finish. The ProFinish Foundation Brush features synthetic bristles that will actually soak up less product than a traditional natural hair brush, resulting in a smoother, airbrush finish will less product. It helps to blend the foundation into the skin for a streak-free, barely-there, natural look. It retails for $39.99, but is on sale right now for $29.99.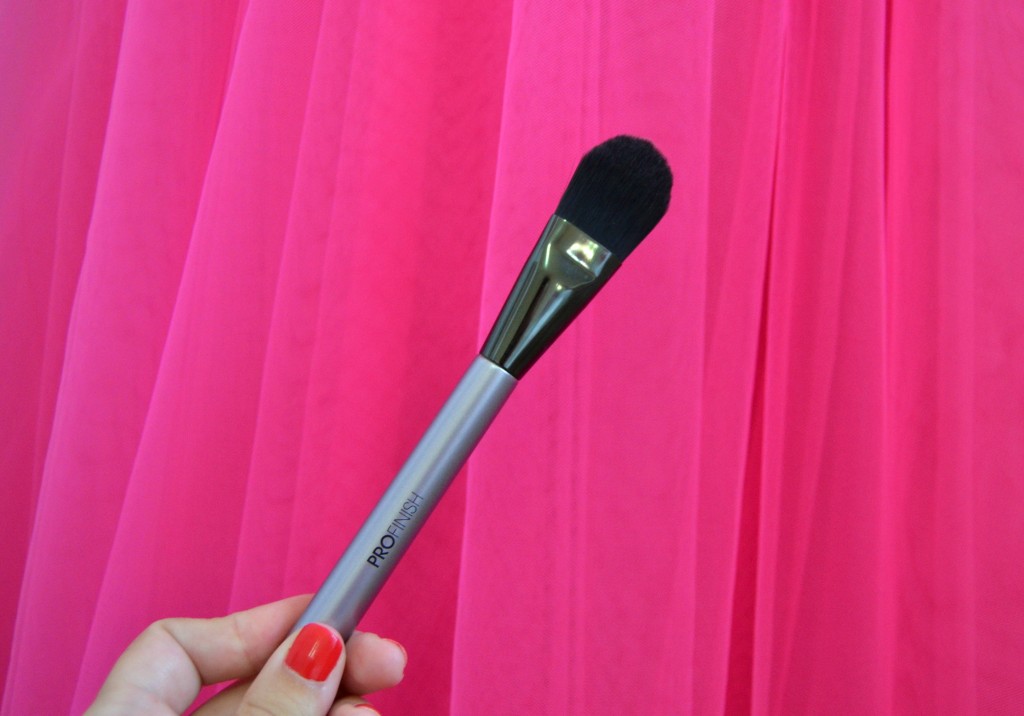 On those days when you're looking for a lighter, less coverage, more natural finish, you may want to have the ProFinish Flat Top Buffing Brush in your collection. It too has smooth synthetic bristles that not only hold their shape through several washes, it actually helps to instantly create an extremely natural air-brushed effect. By buffing in circular motions, starting from the center of your face and working towards your hairline, the end results will be oh-so-natural. It retails for $29.99.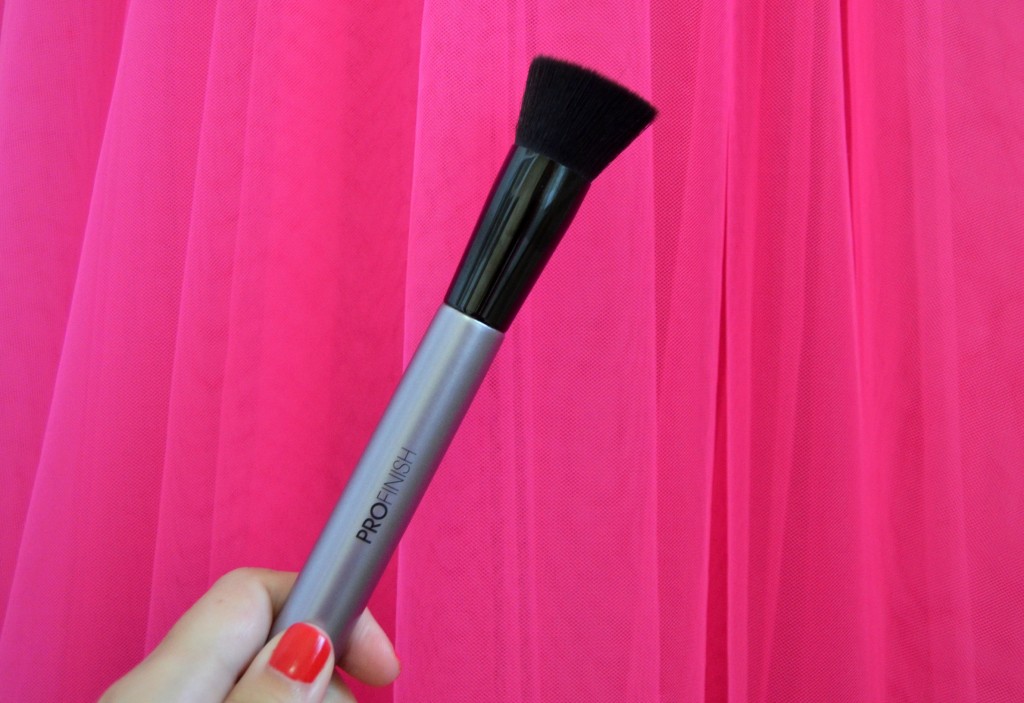 Long goes the days of using those awful puffs that come with your powders, you really need to invest in a solid powder brush. The ProFinish The Luxurious Powder Brush features premium grade natural bristles to help ensure the powder you apply is evenly diffused over the entire face resulting in flawless, more natural finish. Just make sure to tap off any excess product before gently sweeping over the skin, so it doesn't end up looking cakey or dry. This is perfect for powder foundation or mineral makeup, but also helps set your liquid foundation with a light layer of translucent powder. It's long, dome-shaped brush is also great for precise application when applying blush. It retails for $44.99, but is on sale right now for $33.74.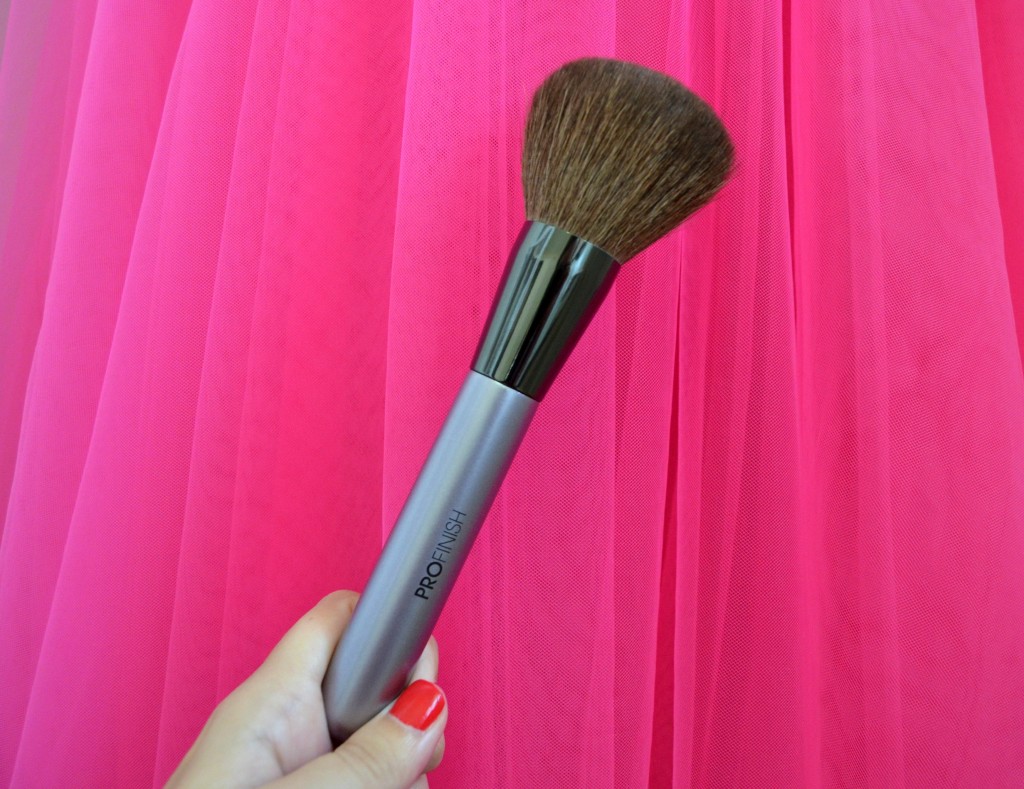 An angled brush will help give you precision when it comes to applying your bronzer. The ProFinish Angled Contour Brush clean lines and no harsh edges is the perfect brush for achieving that J.Lo glow. This soft, fluffy, natural hair, slighting tapered and angled brush naturally compliments the curves of your face, allowing you to apply both contour powder, blush and even highlighters with ease. It retails for $39.99, but is on sale right now for $29.99.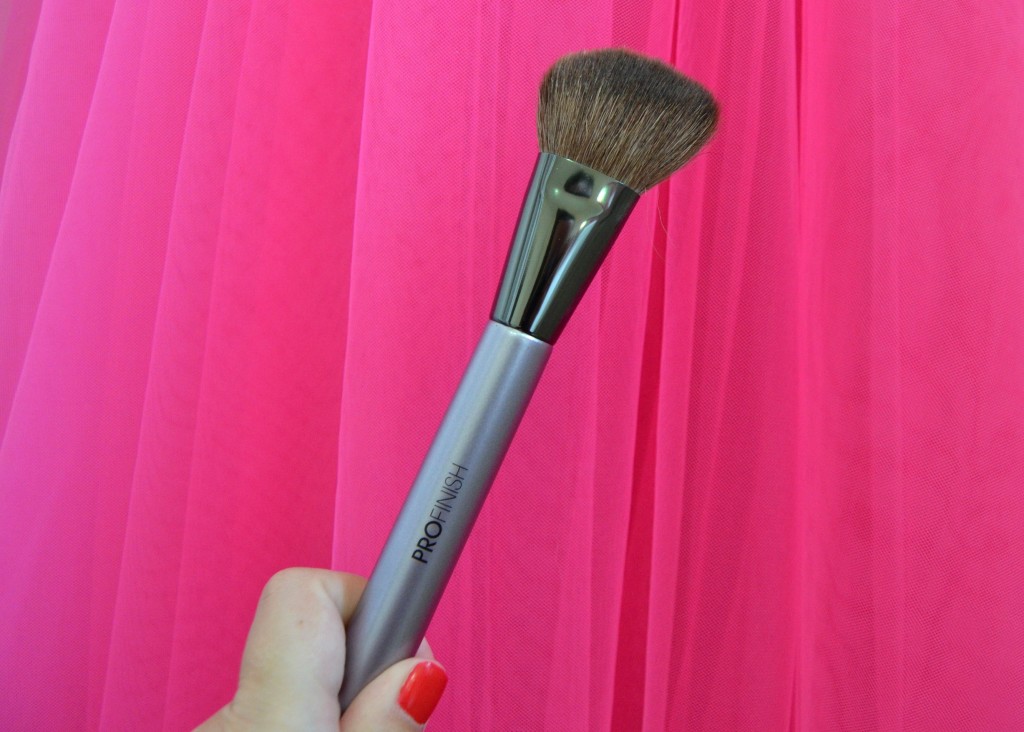 Moving onto the eyes, a small, stiff, flat eyeshadow bush is a must. ProFinish Eyeshadow Brush natural bristles help you apply all-over eye shadow colour to the lid with a smooth, soft finish. It's slightly larger head and rounded tip not only allows for a smooth application, it actually helps to blend out your shade colour from lash line to crease. It retails for $24.99.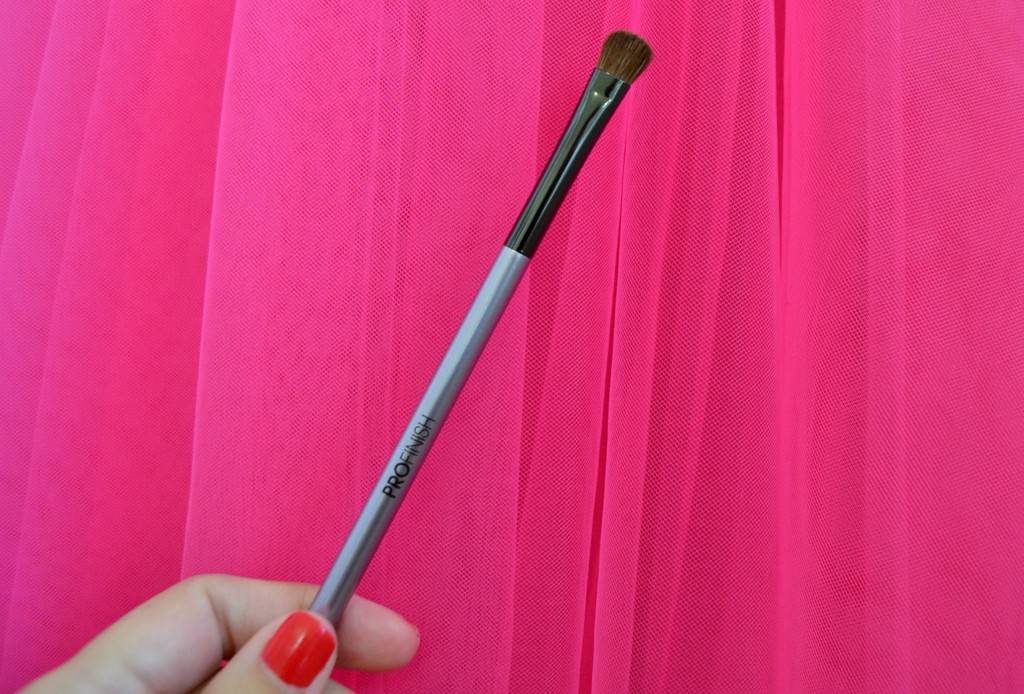 A flower-shaped brush is the ultimate blending brush to really get into the crease for that seamless, flawless eye look. The ProFinish Blending Brush super soft natural hair bristles allows you to pick up loose powder and blend together multiple shades with precision and ease. Using circular motions starting at the outer edge of your eye, using the tip of the brush to blend the shadow into your crease using a windshield wiper motion. This will help contour your eyes and add depth for a professional finish. It retails for $24.99.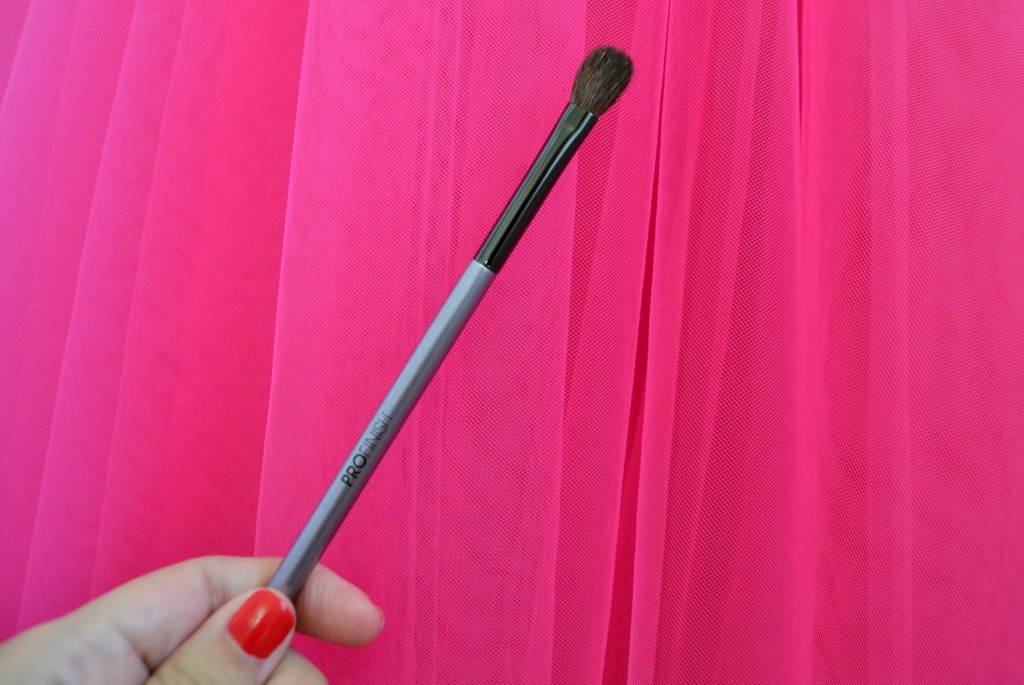 A small, flat, round-tipped brush is probably the best-shaped brush you can get to define the lips, but when it's retractable, it's even better. The ProFinish The Retractable Lip Brush is so versatile and travel friendly, your lipstick application process just got a whole lot easier. Start by lining your lips with your favourite liner and then cover the entire brush with your lipstick shade of choice and apply, starting at the center of your lips and blending outwards. You can also use this precise tip to define the edges and seamlessly blend the lipstick and liner together. It retails for $24.99.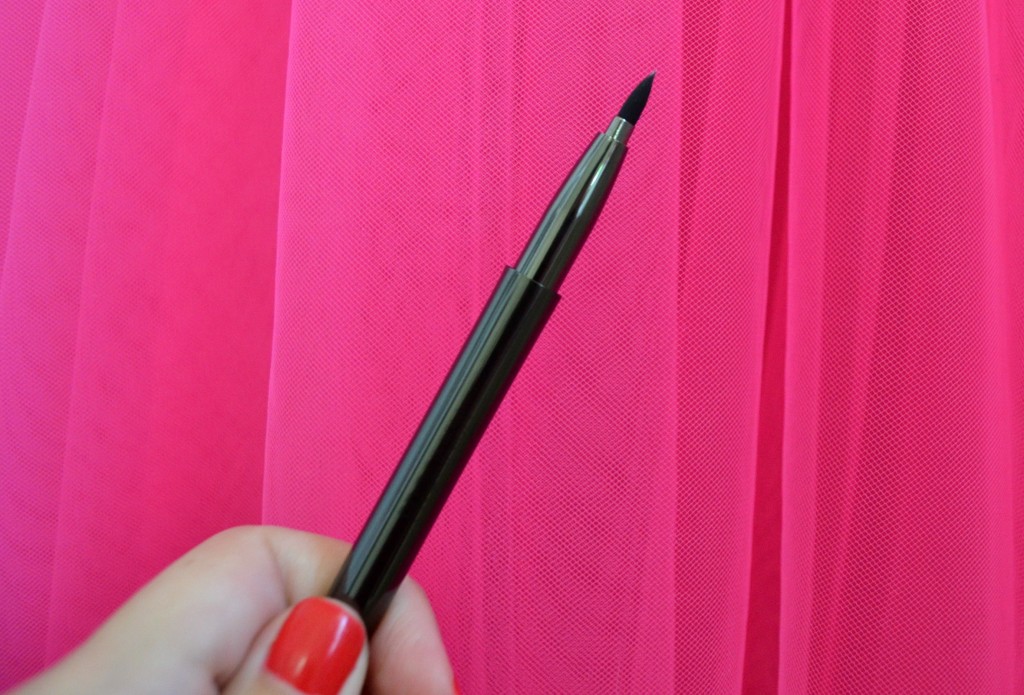 Although these are not necessities in your collection, they make a great addition to any collection. ProFinish Bronzer Brush would make the perfect brush for summer, when you're looking to bronze both the face and body. Its large plump head features natural bristles that are so dense it almost feels like a kabuki brush. It really helps diffuse the powder and evenly distribute the product over the skin, while buffing in the product for a seamless finish. It's on sale for $33.74 right now.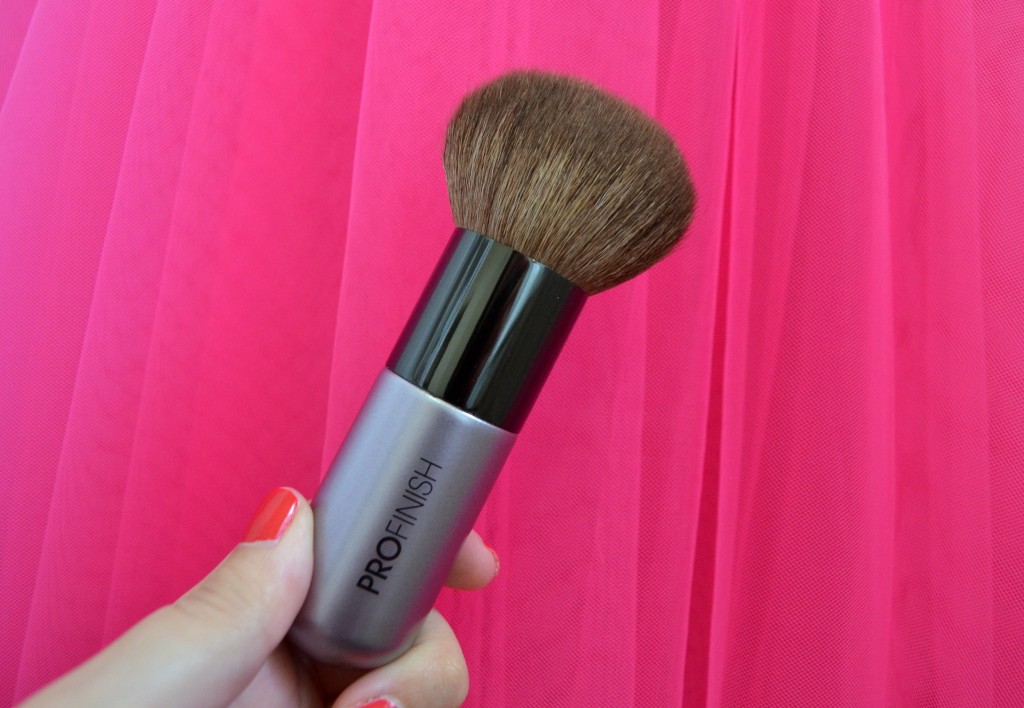 ProFinish Luxurious Fan Brush is a flat, fan-shaped, natural bristle brush that's incredibly soft, light and fluffy. It's the perfect brush for lightly dusting on loose powder or highlights to both face, cheekbones and forehead. It also doubles as the perfect brush for lightly removing any product fall out under the eyes, without removing or interfering with your makeup. It too is on sale right now for only $24.74.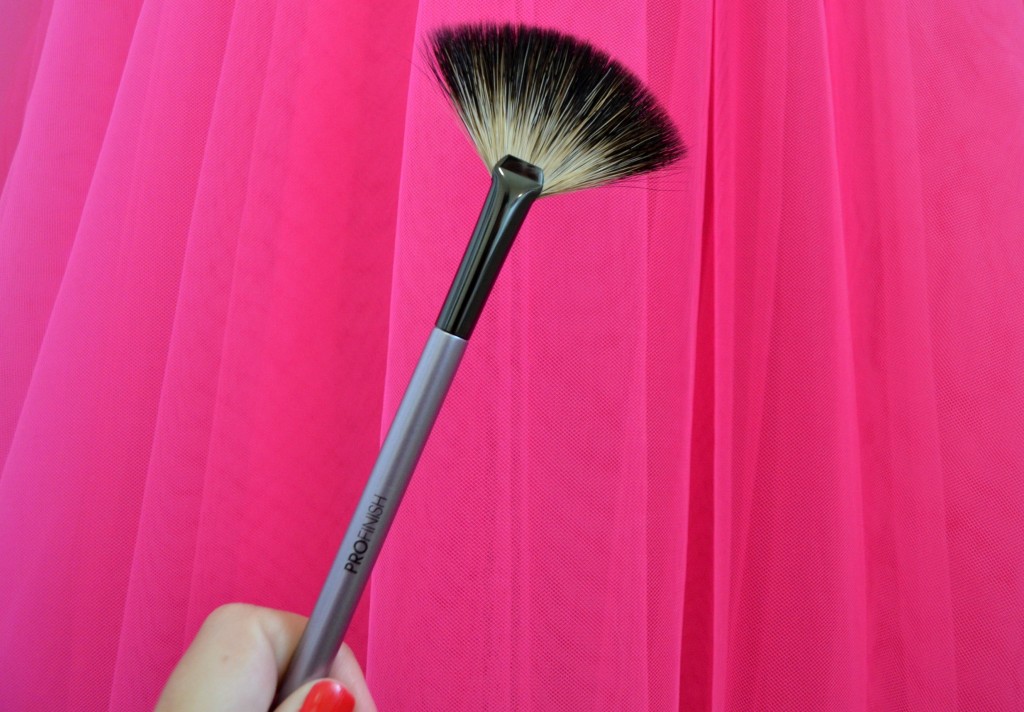 Eyebrows on fleek is easily achieved with the ProFinish Brow and Lash Groomer. This brush and comb duo helps to smooth eyebrows and separate lashes in one simple and convenient brush. It retails for $29.99.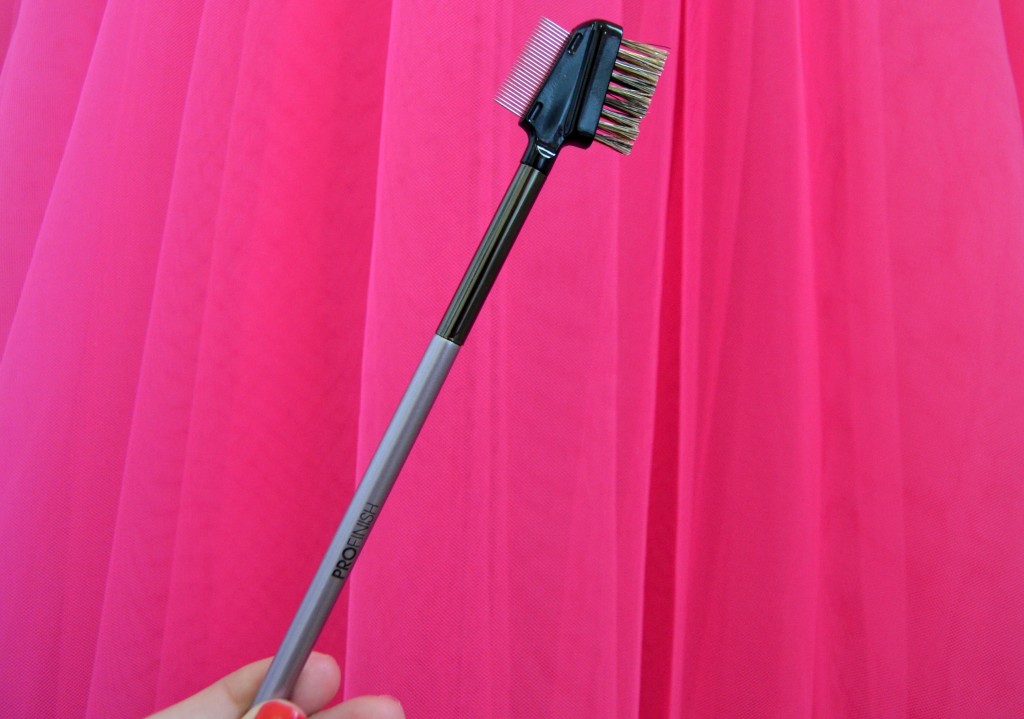 "Disclosure: This post was sponsored by Trade Secret, but all opinions on this blog are my own. I also want to thank you for supporting the brands that support my blog."