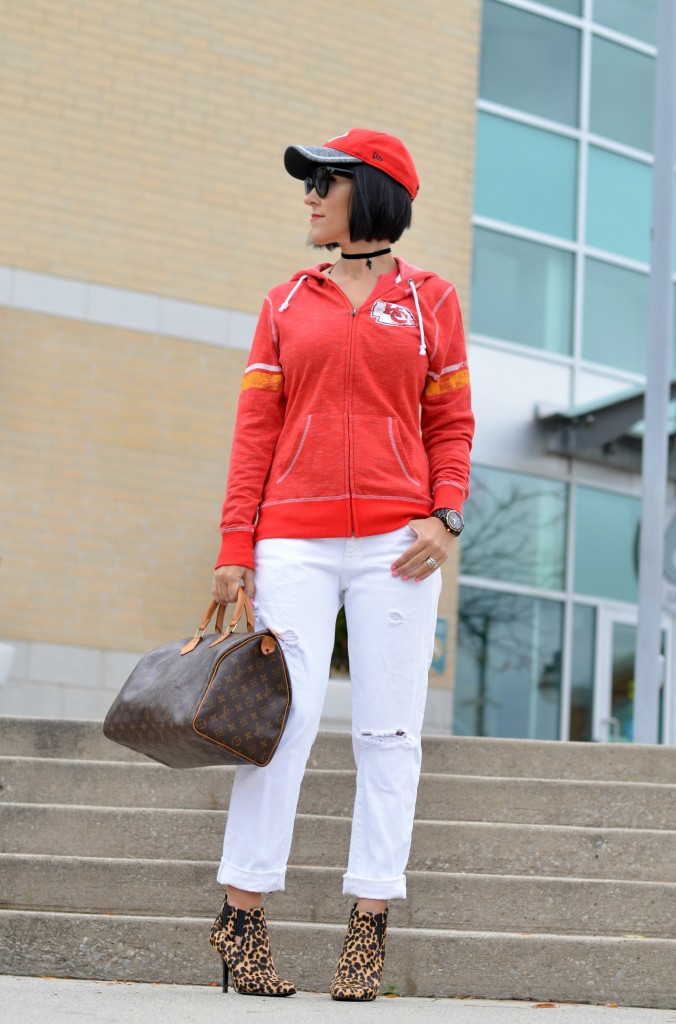 #NFLGearCA
The Chiefs won their 4th game in a row last Sunday and this fan couldn't be prouder. To help celebrate their winning streak I've teamed up with NFLShop.com. I'm giving away a 4 piece Majestic Athletic and New Era Kansas City Prize Pack. Have you entered yet (Instagram)? To say the hubby takes his football season seriously, is an understatement. Aside from tailgating, buffalo wings, nacho and beer, just as much planning goes into his game-day attire. This season I started getting into football. Although I'm still a little leary on the rules, I can totally get behind all the excitement. Love all the festivities that goes into it game. I've even joined the husband's football pool. I've enjoyed picking out the teams I think are going to win for the week.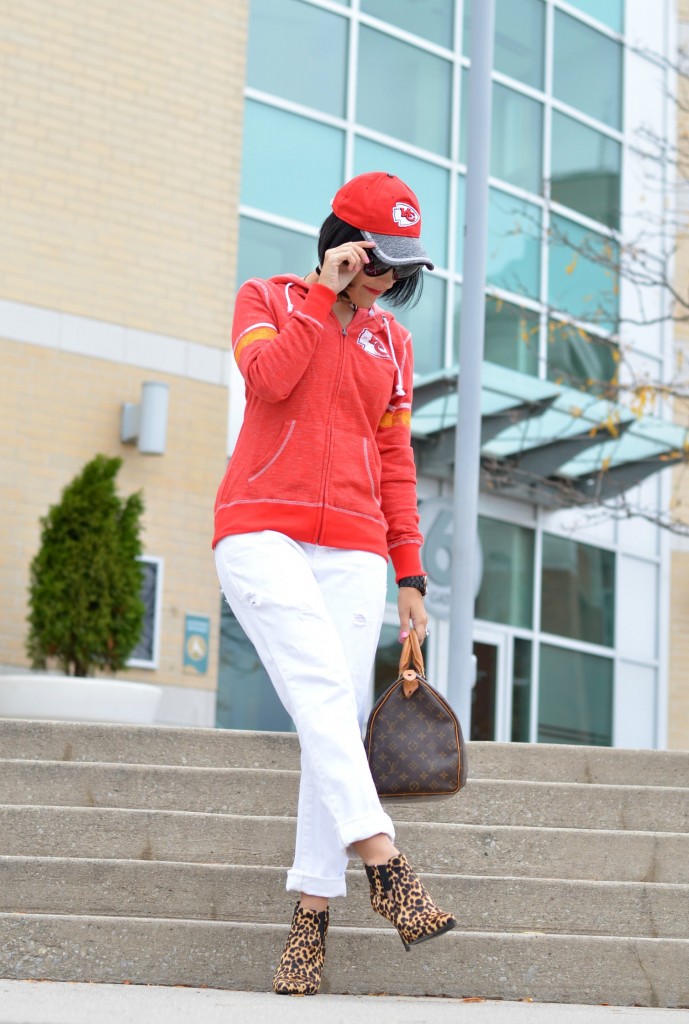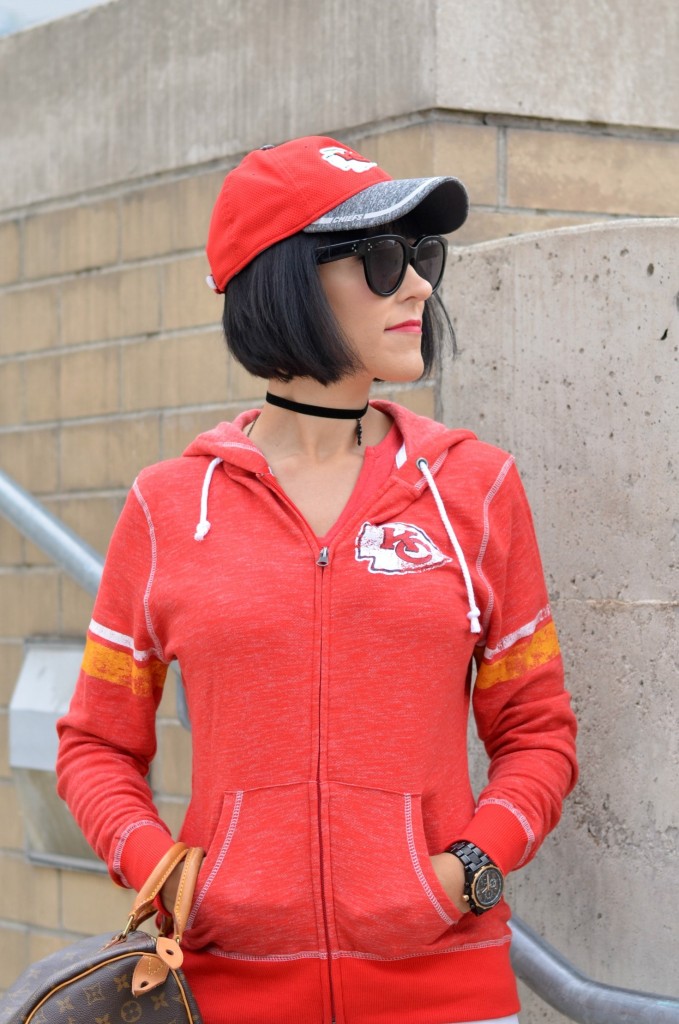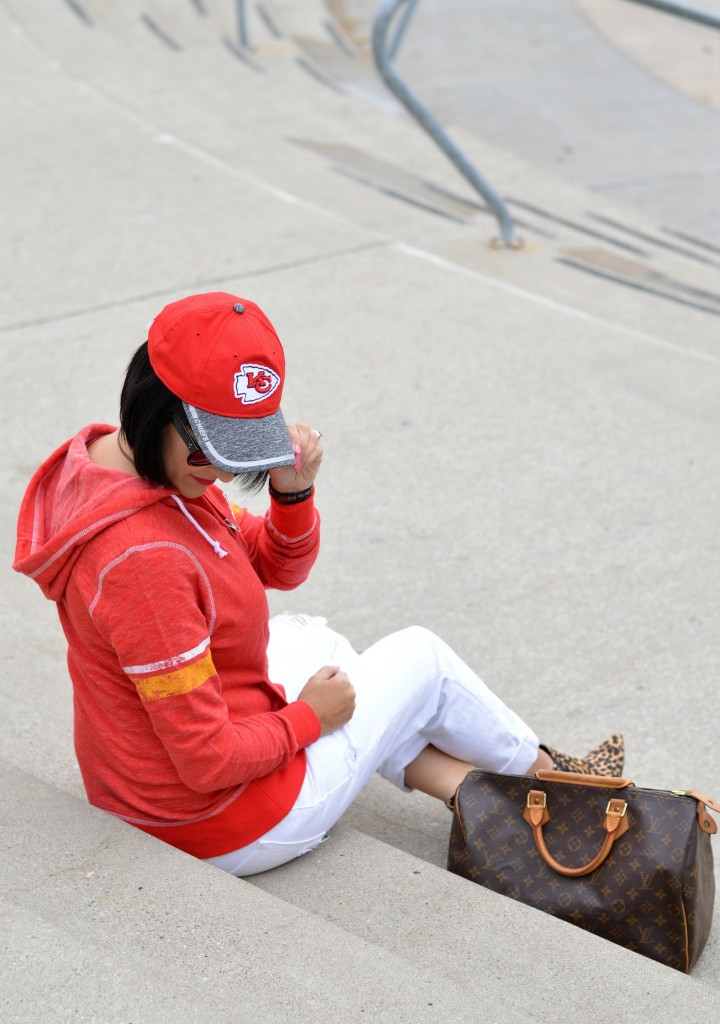 The first step was trying to find a team to support. Since Derek's a huge fan of the Kansas City Chiefs, I thought why not take a closer look at them. I started to do a little homework, looking into past games, learning about the players and their schedules. Before I knew it, I was rooting for them. I did my homework on the Chiefs' schedule, knowing when they were playing at home and when they'd be away. Also learned about when they were paired up against their rivals. It's funny, for someone who doesn't know much about football, I'm currently in second place in the football pool.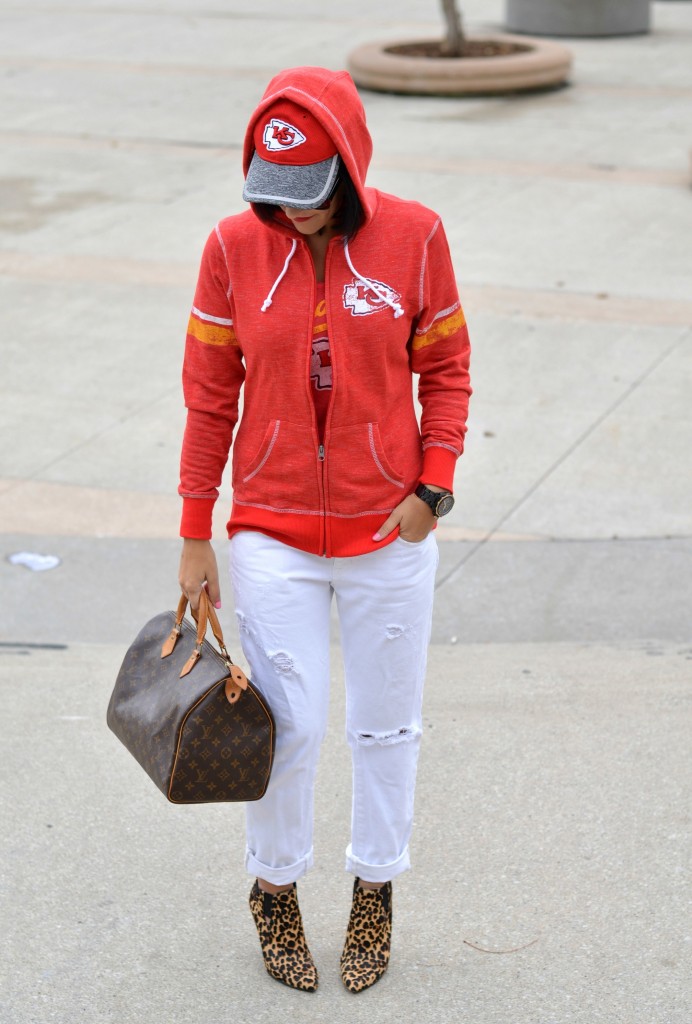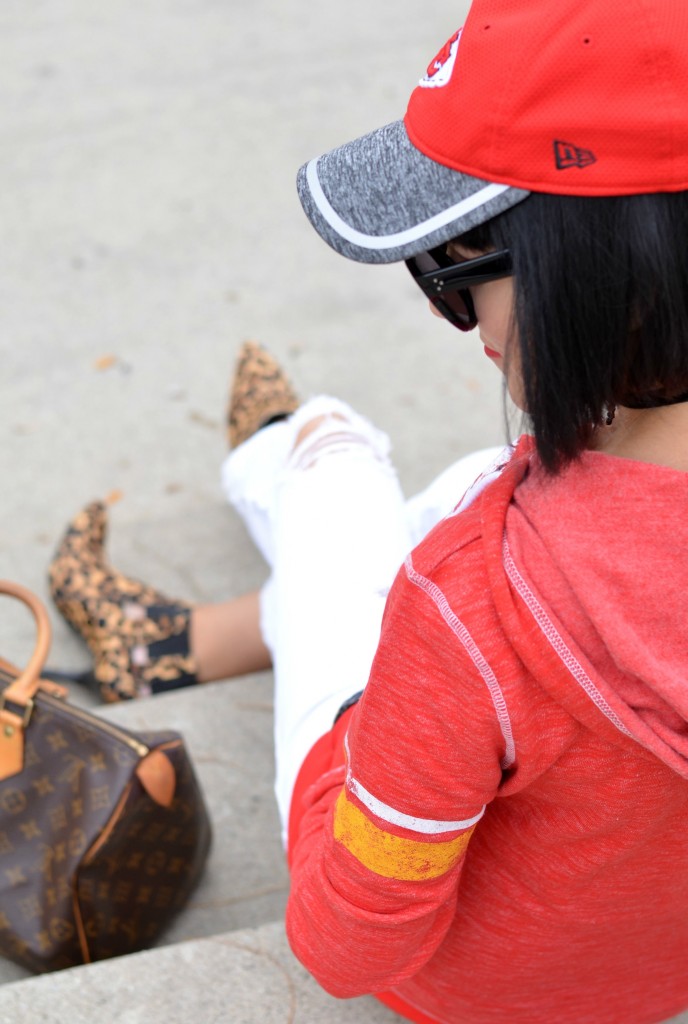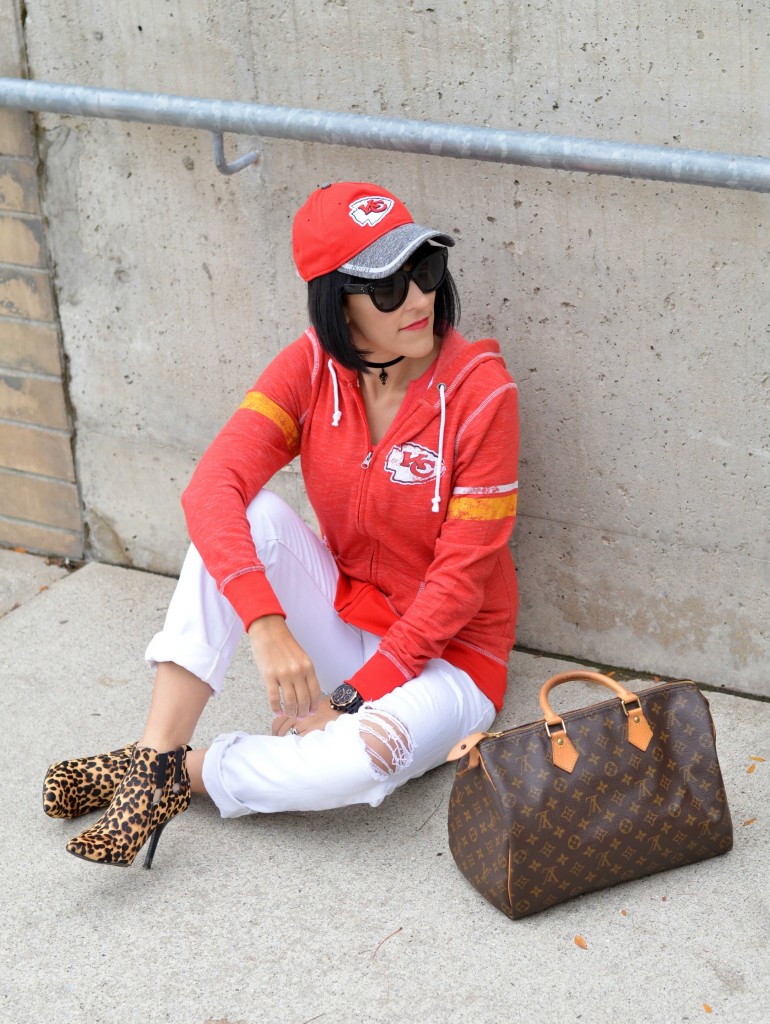 If you are tailgating or attending a live game, you might be looking for a little extra warmth. This Kansas City Chiefs Majestic Red Athletic Tradition Full-Zip Hoodie not only supports the team, it helps to break the chill. It does a wondrerful job at keeping the cold air out. The distressed screen print graphic is right on trend with this season's worn-in look. The fact that it comes with two front pockets, is an added bonus. It's the perfect piece to transition into cooler temperatures. If it warms up during the day you can simply tie it around your waist. You can also place it off your shoulder for an instant street-style look. It would also look stylish tossed on with your favourite bomber jacket or faux leather jacket. This will help add some interest and texture to your entire look.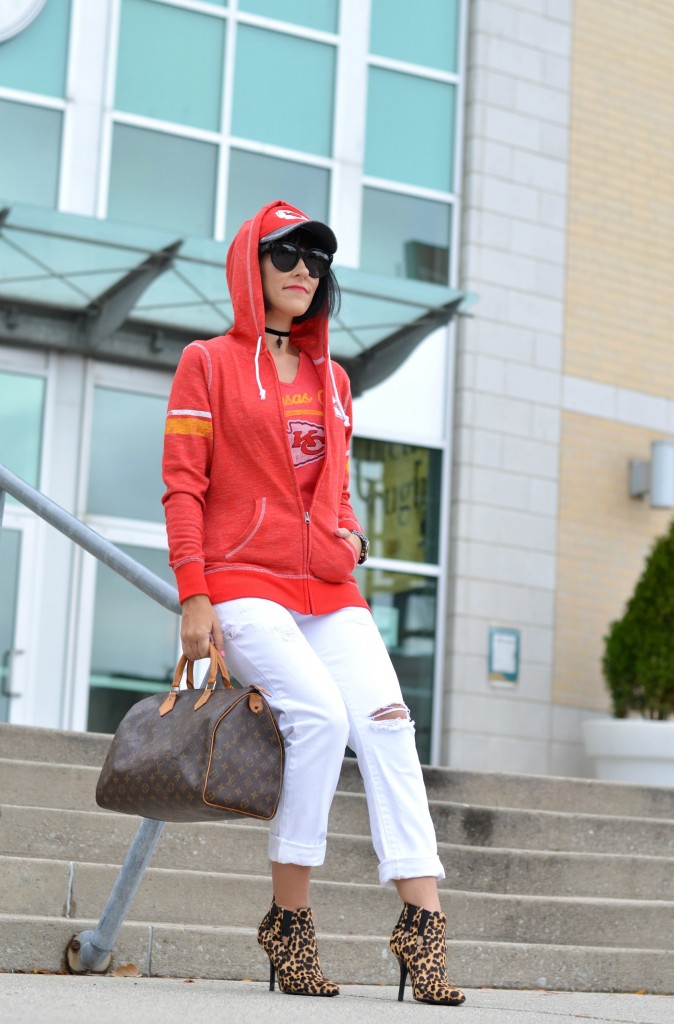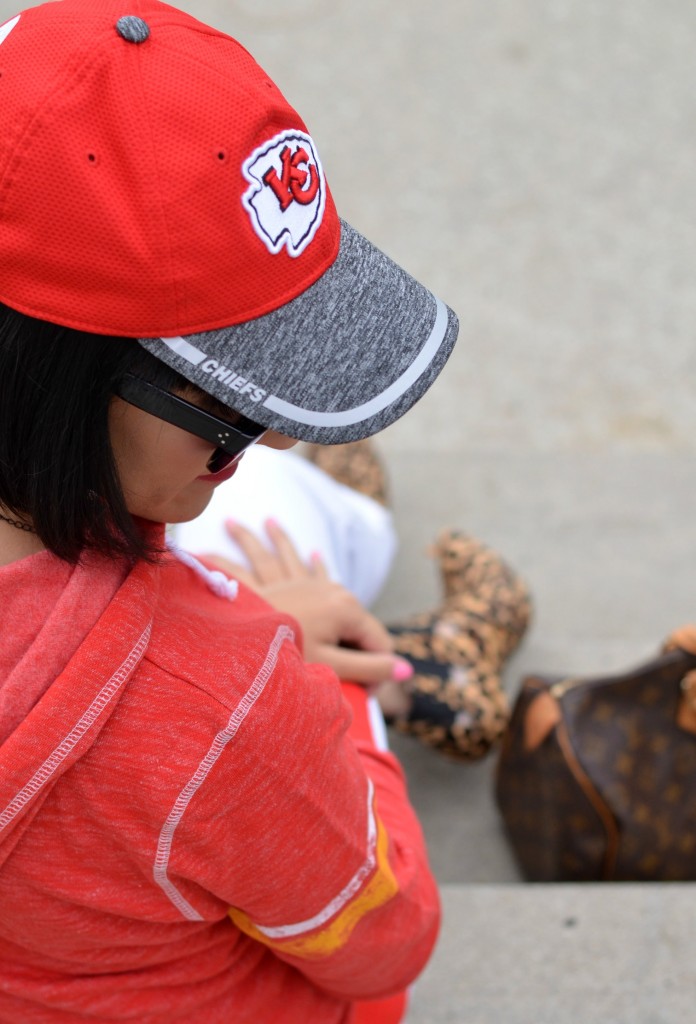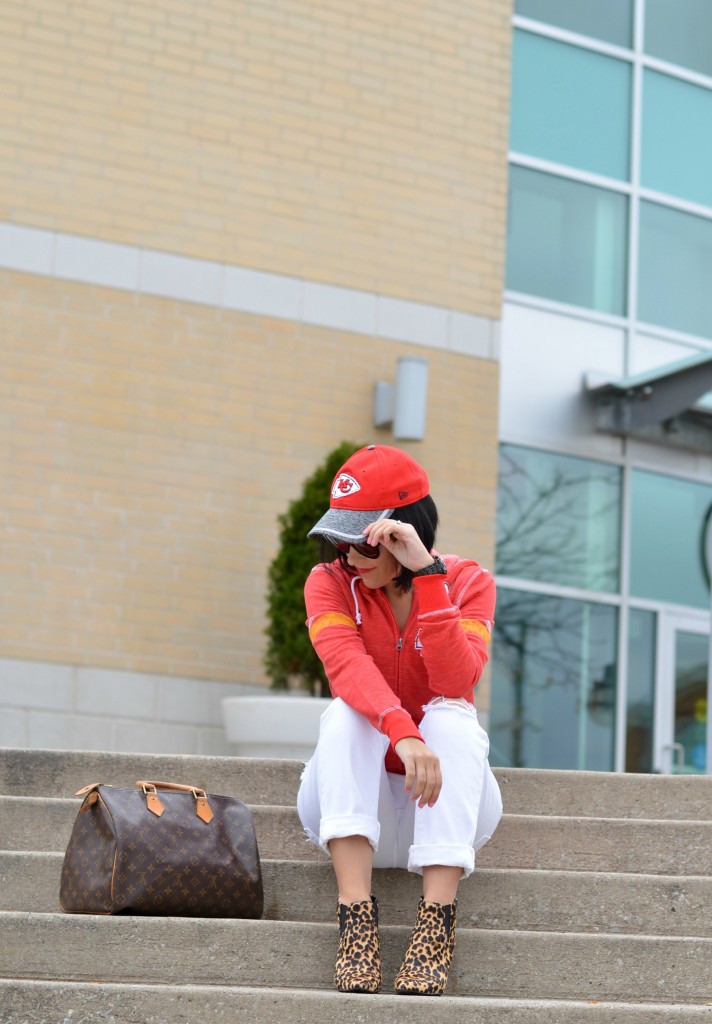 I played up the white in the sweater with a crisp pair of white boyfriend jeans and animal print booties. This instantly added visual interest to the outfit. Topped it with a red and grey Kansas City Chiefs New Era Red Training Camp Hat to complete the entire look. I'm game-day ready!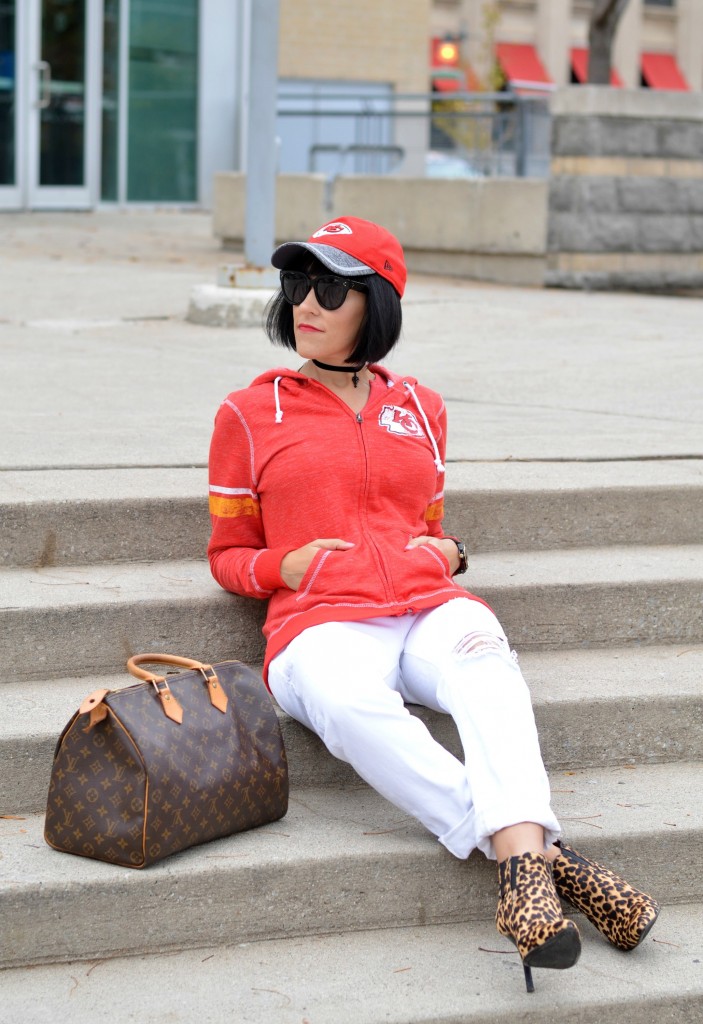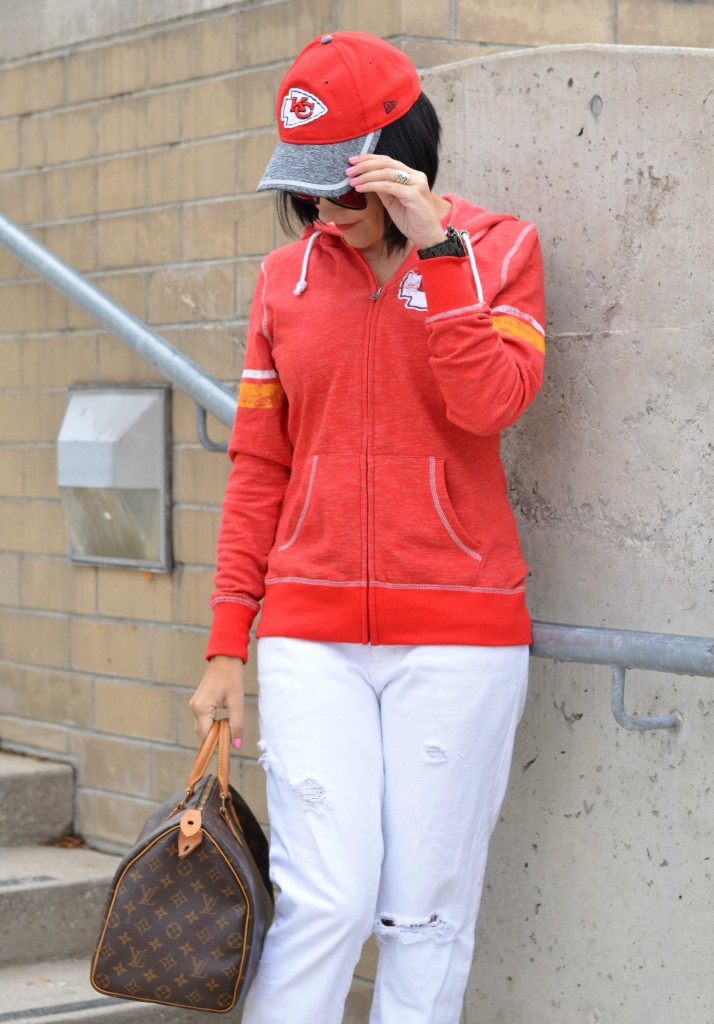 Don't forget to use code "AMBER" at checkout for 15% off your entire purchase at NFLShop.com.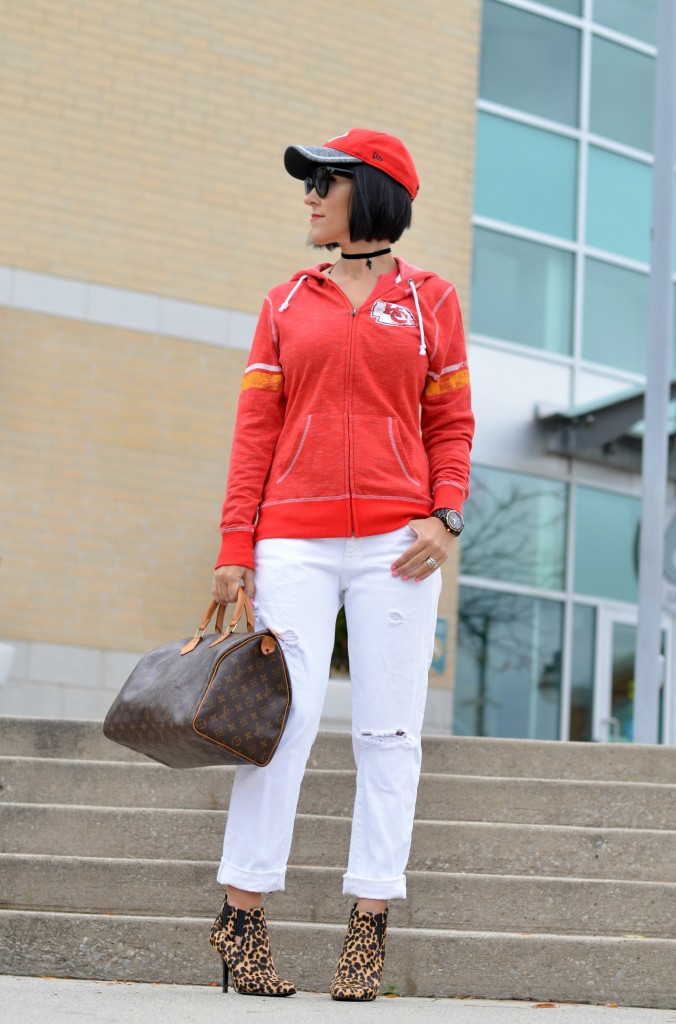 "Disclosure: This post was sponsored by NFL Canada, but all opinions on this blog are my own. I also want to thank you for supporting the brands that support my blog."