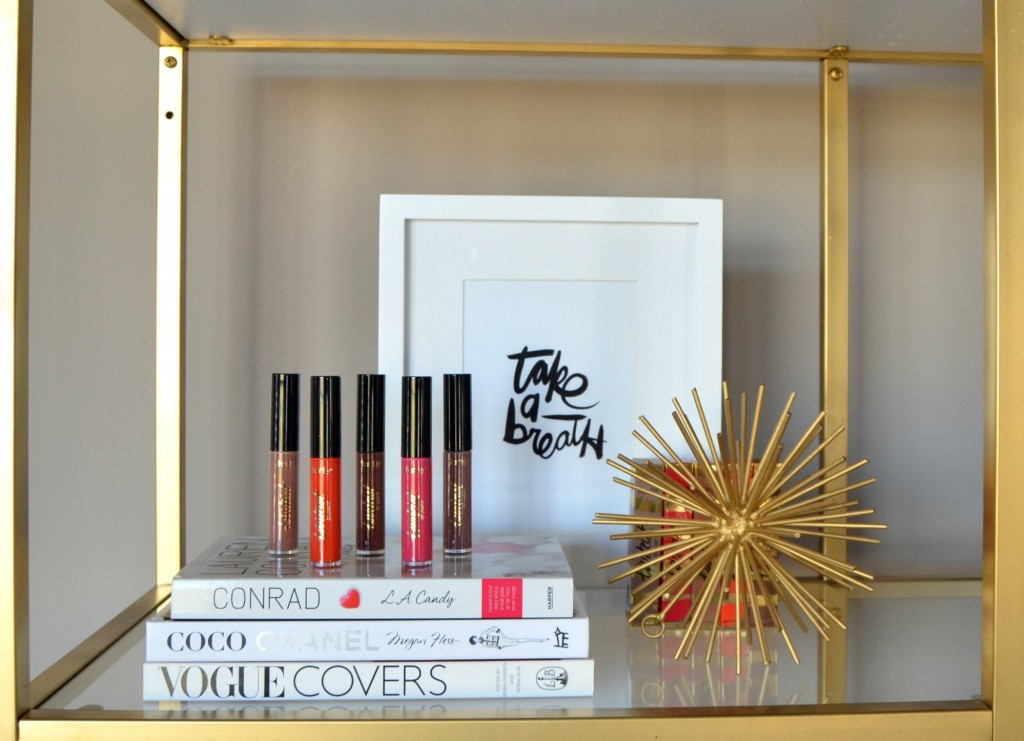 Long-wearing liquid lipstick

Create lip masterpieces with the new Tarte Tarteist Creamy Matte Lip Paint. These incredibly lightweight, ultra-pigmented, incredibly moussey-like liquid lipsticks offer long-wearing, matte finish in an array of stylish, everyday shades. From the modern-day minimalist to the bold and dramatic party girl, there's literary a shade for everyone. These high-definition, fully saturated lippies may start off as a traditional lipstick, but quickly liquefies. They instantly turn into a luxurious, velvety smooth texture. It has a sophisticated, completely matte finish. This season on-trend and hottest bold shades are now done in a full-coverage, paint-on liquid lipstick that will demand attention.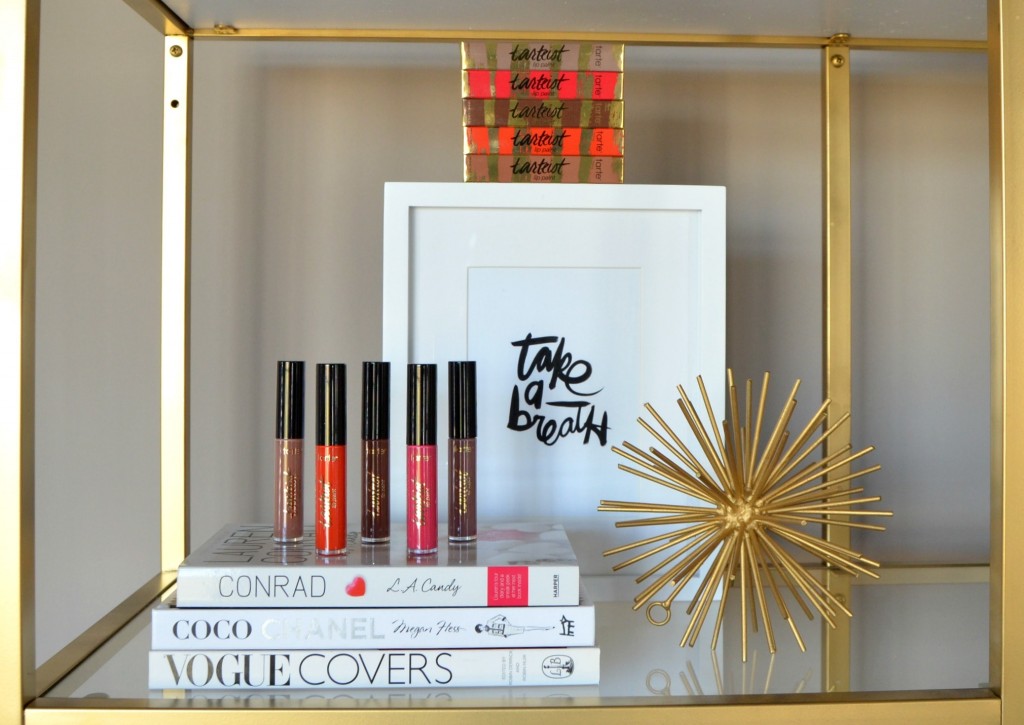 Tarte Tarteist Creamy Matte Lip Paint comes in a clear standard lip gloss packaging. You're able to see the beautiful shade within, which is kinda nice. These lippies feature a black twist off top with chic, pretty gold lettering down the side. The paints also come with a paint brush wand with an ergonomically slanted, soft applicator for easy and flawless application. It has an incredible rich and creamy, almost whipped like texture. Although slightly thicker in consistency than other liquid lipsticks, it thins out during application process to almost a stain-like finish.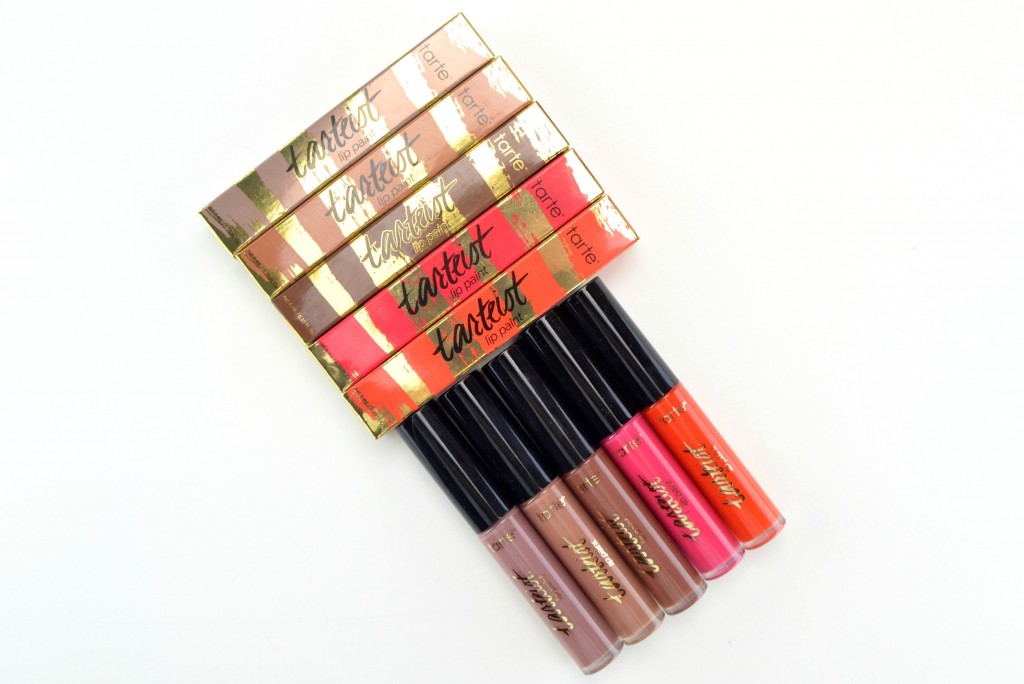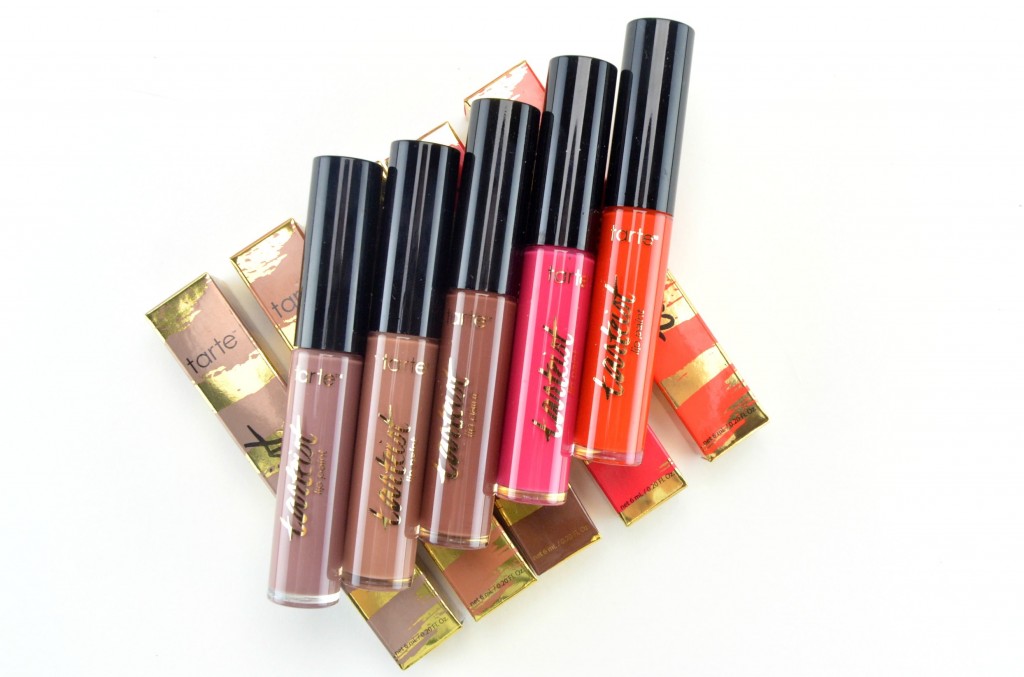 First of all, Tarte Tarteist Creamy Matte Lip Paints are extremely lightweight and comfortable to wear the entire day. Although not necessarily moisturizing, they aren't drying either. They seem to keep your lips hydrated without clinging or adhering to dry patches. Its super pigmented, concentrated and provides an intense, opaque, bold and bright colour payoff in a single swipe. It sets and dries fairly quickly to a stunning matte finish. As for the wear time, upwards of 6+ hours. As it slowly starts to fade, you'll be left with a beautiful stain. It has a cooling minty flavour that's quite refreshing.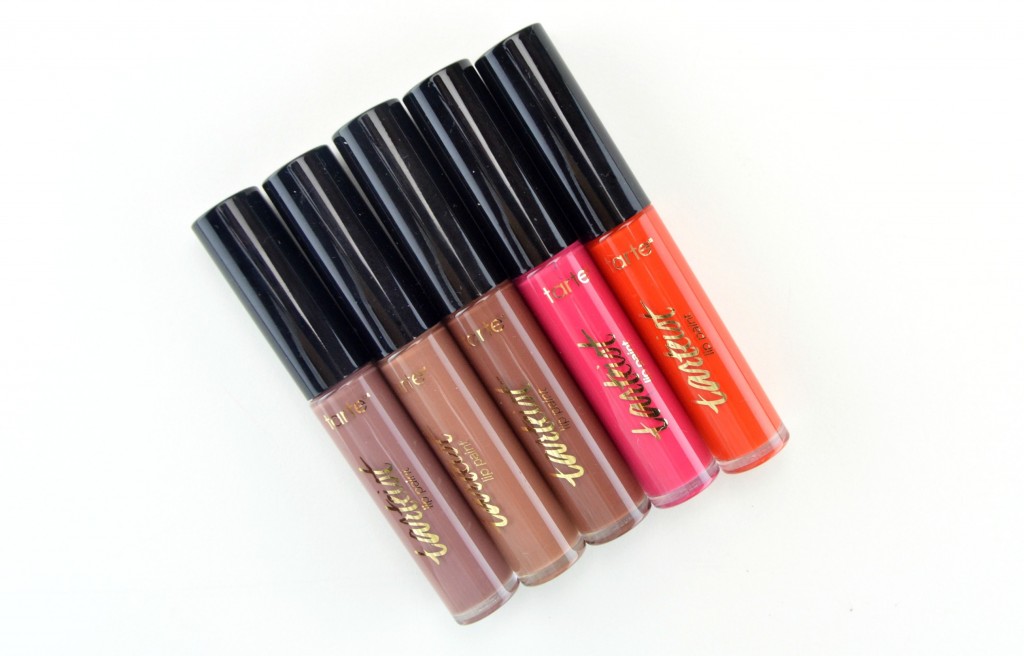 So many reasons to love the new Tarte Tarteist Creamy Matte Lip Paint. The unique brush design allows for precise placement of the product. No matter how skilled, talented or untrained you are, you'll easily be able to create a stunning, flawless bold lip. These perfectly pick up the correct amount of product and distribute it evenly. It helps to lay down just the right amount of pigments for a seamless finish. Doesn't seem to migrate outside of your natural lip line, nor does it feather or bleed into fine lines.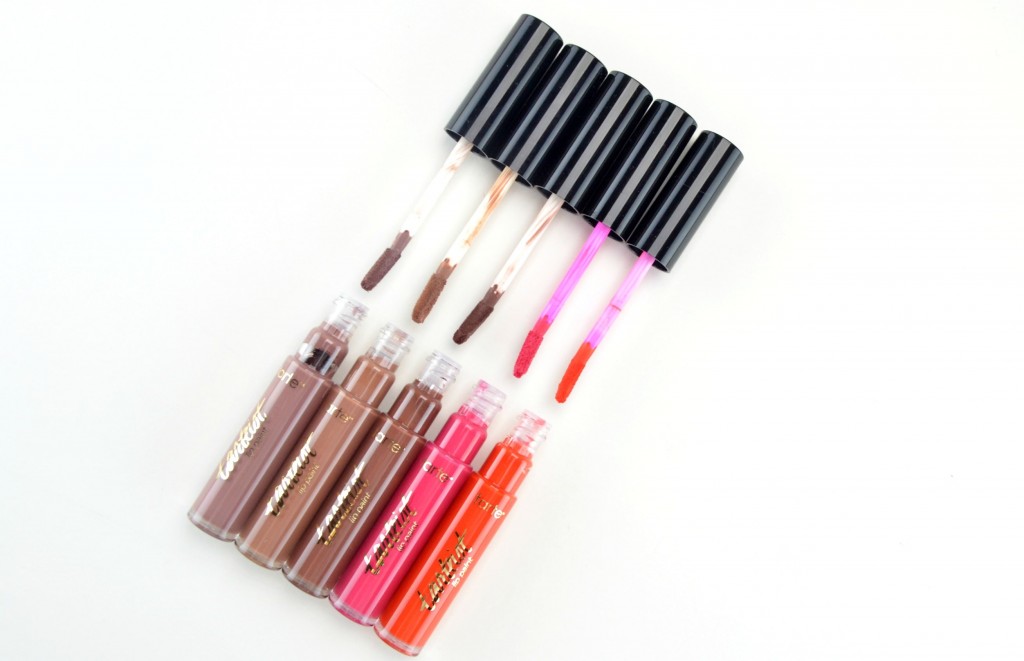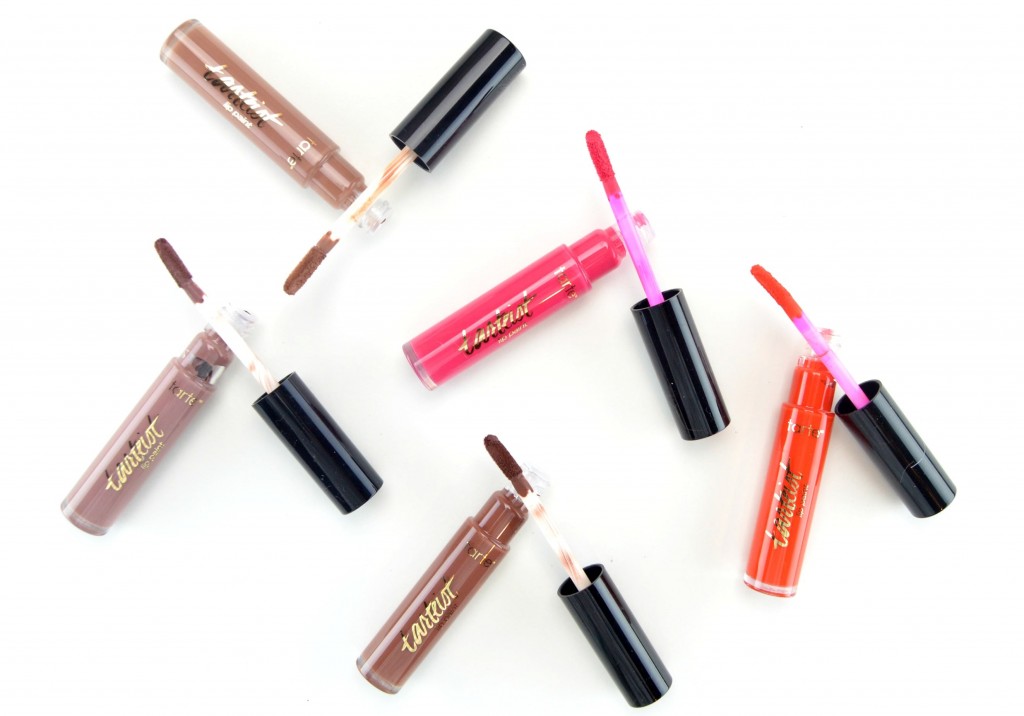 Tarte Tarteist Creamy Matte Lip Paints don't fully set and dry, meaning you'll see some transfer as you eat and drink. That being said, it isn't as drying as other matte lipsticks. Since it's so easy to layer and buildup, I don't have a problem reapplying mid-day. I can simply wipe away and reapply as needed. Traditional liquid lipsticks or long-wearing lipsticks, for that matter, are extremely difficult to take off. Some are next to impossible to remove. In a swipe or two I can easily remove the product and start fresh.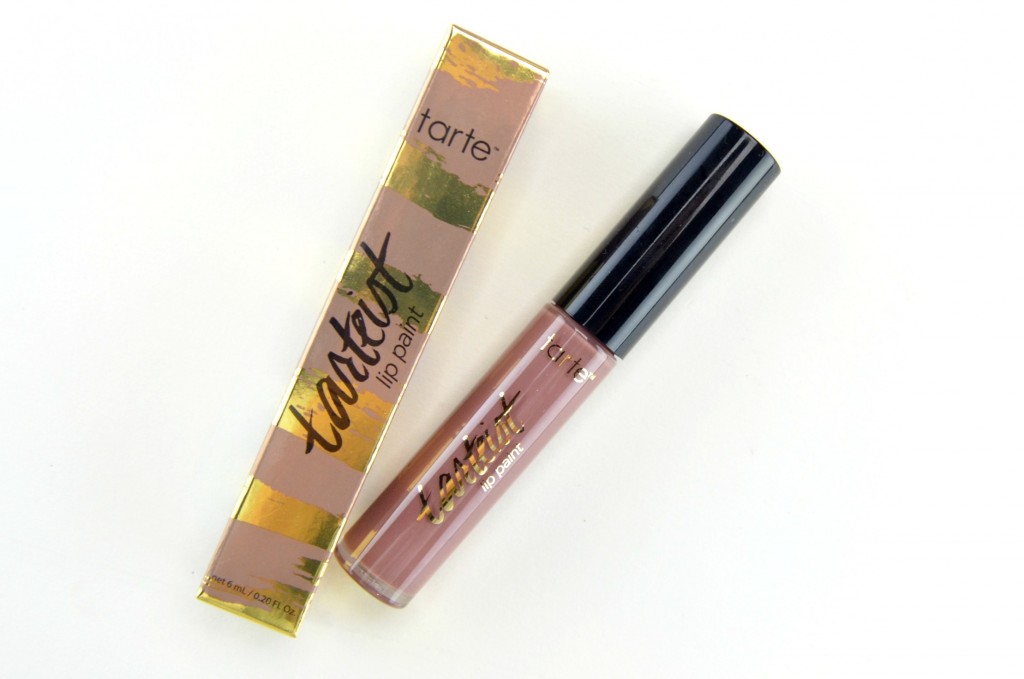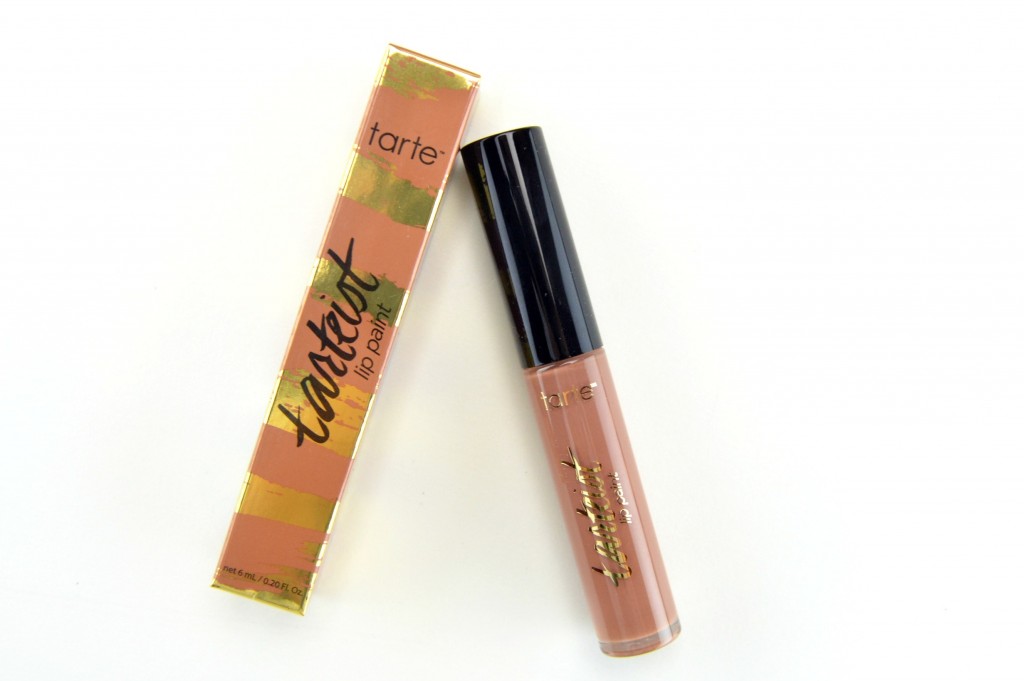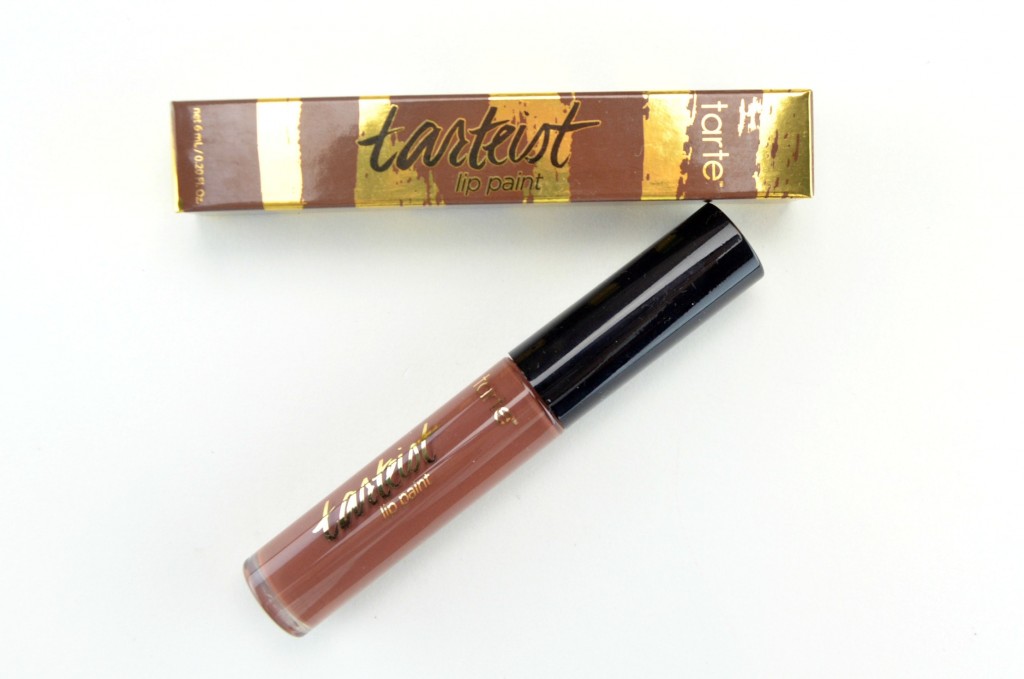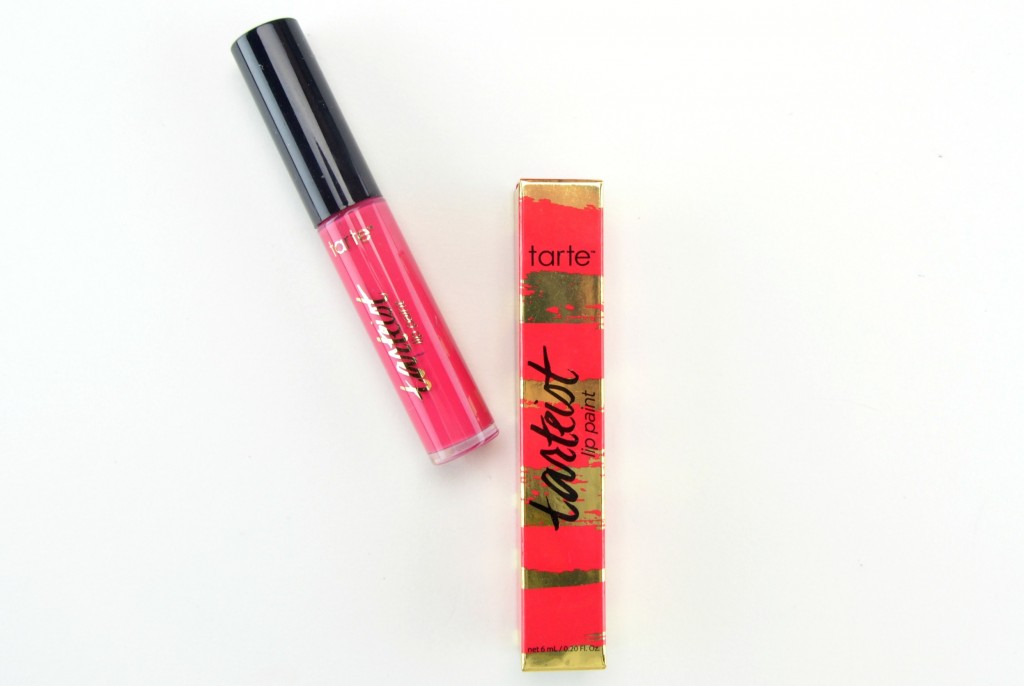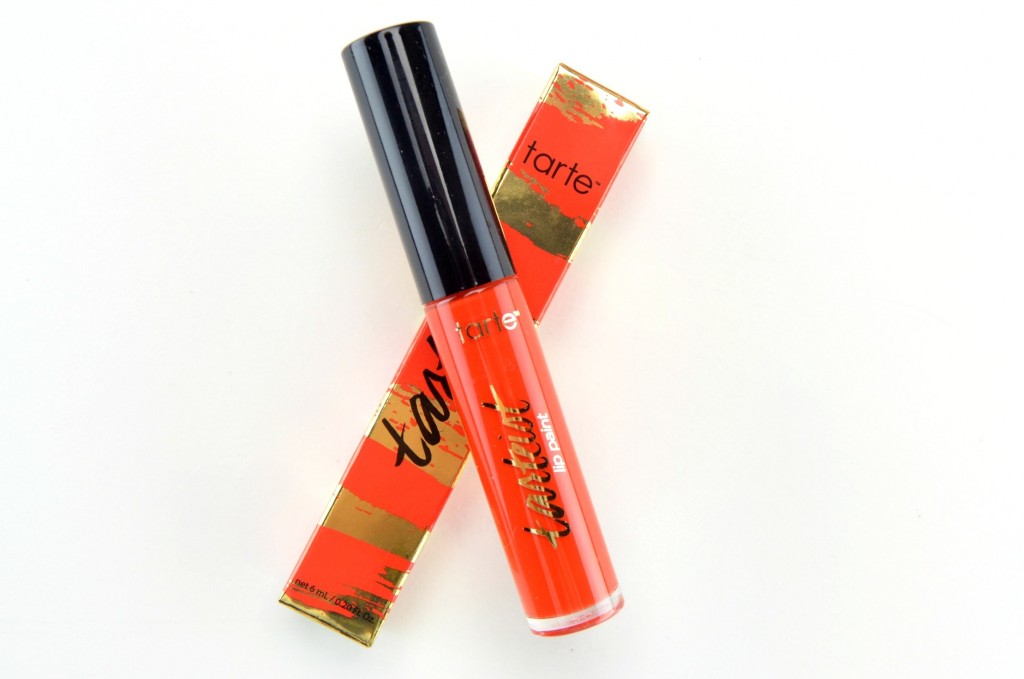 In comparison to your typical liquid lipstick, Tarte Tarteist Creamy Matte Lip Paints are so much better. It's a great alternative to those looking for a long-wearing liquid lipstick without the drying effects. Although it doesn't last as long as other liquid lipsticks, it's much more comfortable to wear. It's easy to remove and reapply and comes in so many fun shades. Rave is a unique greige, Grunge is an extremely dark brown and Choker is a warm every day brown. Selfish is a fun and electrifying bright pink and Cray-Cray is a limited edition, online only, stunning orange. Each retail for $24 at Sephora (found here) .