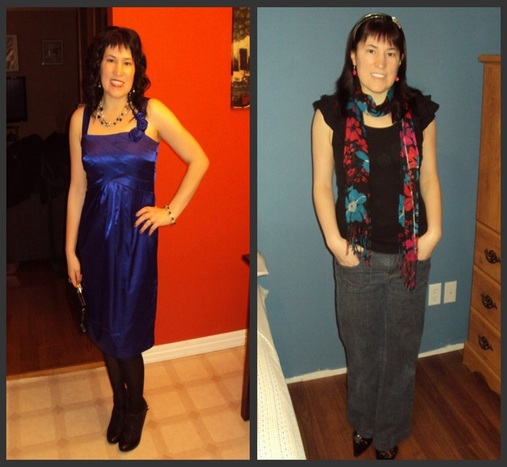 Congrats to Jenny Chenard who up-loaded an amazing picture of herself looking oh so stylish, and she got 15+ people to comment on her photo (making her the highest this month)- picture on the left. 
It was a lot of fun to see what other ladies wear, what they think is stylish, trendy & affordable. 
She was the lucky winner of a floral scarf & flower headband found in the picture on the right- thanks for sharing!