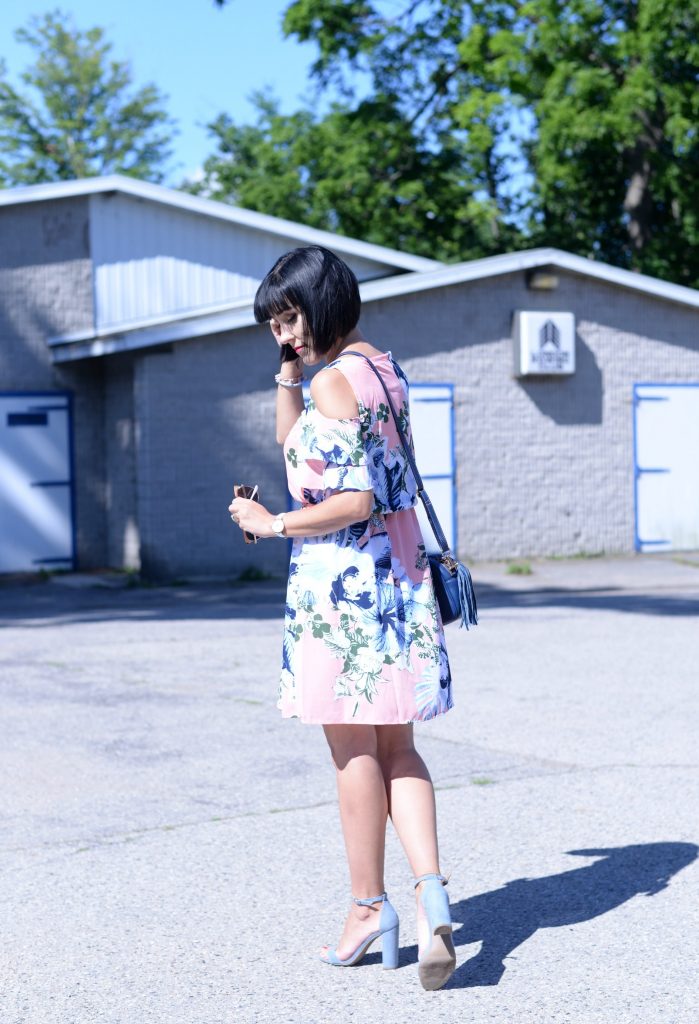 Avon cold-shoulder dress
It's not too often Hillary Clinton has a fashion influence, but we all remember her stunning Donna Karan, off-the-shoulder dress that she wore in the White House library way back in 1993. There are several reasons why this trend is still going strong, but there's something incredibly sexy about a few inches of a shoulder poking out from a dress. You have probably seen this trend on your favourite fashion bloggers for the past few seasons and I'm happy to report, you're going to be seeing a lot more of them this summer.
As much as I still love the off-the-shoulder trend, I sometimes find them annoying to wear. Firstly, you have to wear a strapless bra. Most of you would agree that strapless bras are extremely uncomfortable, for those with a slightly larger chest, like myself, it's even that much more annoying. Secondly, I don't know about you, but as soon as I raise or lift my arm, in a off-the-shoulder dress, it quickly creeps up around my neck. I spend half the day rearranging my dress, ensuring it stays where it's supposed to.
With a cold-shoulder dress, you get the sexy appeal of an off-the-shoulder dress, with the comfort and easy of a traditional dress. If you're looking for a new dress this summer, I highly suggest this adorable Avon one. The graceful cut-outs, paired with the beautiful floral design, makes it the perfect summer dress. It's versatile, flowy, comfortable and oh-so chic.
What I Wore- Dress- c/o Avon, Sunglasses- Aldo, Purse- Valentino, Watch- c/o Daniel Wellington, Bracelets- c/o Avon, Heels – Target