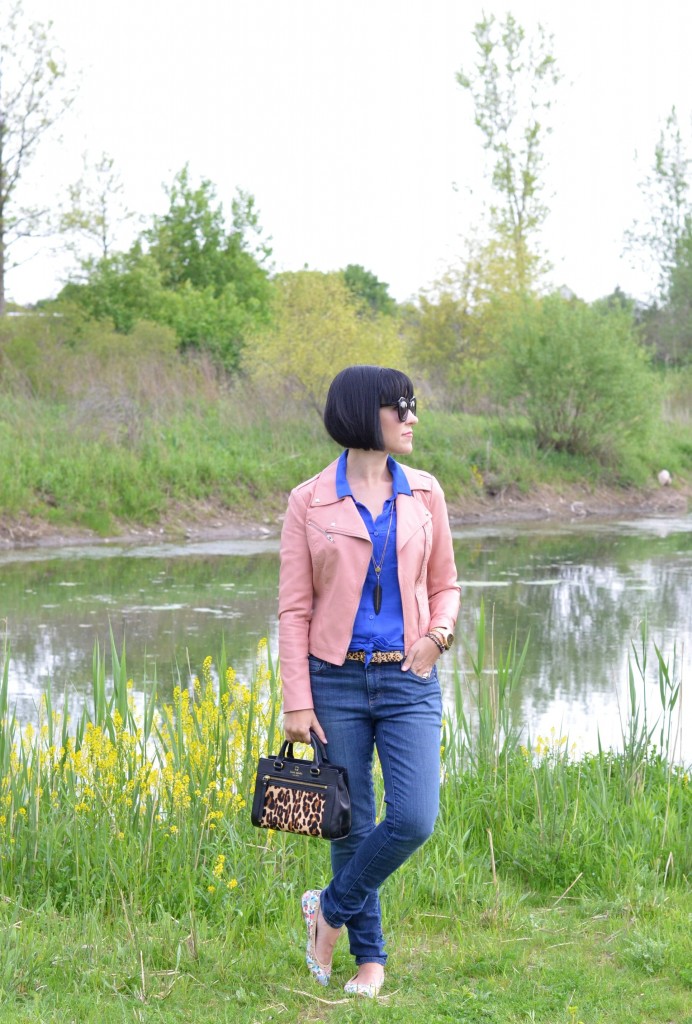 Shopping online can sometimes be quite intimidating. You're unsure of where to shop, how to shop, how the clothes will fit or the quality of each piece. Today on this fashion blog I thought I'd share my tips and tricks on how I shop for clothes online and how you can score cute women's clothing for less than you would pay for in stores. By following these few simple rules, it will not only help ensure your clothes will actually fit you, while saving you money, it will actually be less frustrating and more enjoyable.
My first tip is to look to social media platforms, like Pinterest and Instagram, to get an idea and feel for what you're actually looking for. Whether that be a new summer dress, a killer bomber jacket or that oh so trendy romper of the season, knowing which shapes, fabrics and colours you love will help with the entire online shopping process.
Second step, know what styles, cuts and materials look good on you. Take a closer look at your current wardrobe and determine what pieces you reach for daily, which styles make you feel the most confident, what shades are the most flattering on you and which materials are you most comfortable in, will all help when you're looking for that new special piece to add to your collection?
After you find that perfect clothing item, it's so important to pay attention to the size chart. I think this is where most people make the mistake when online shopping. Just because you're a medium in one store, doesn't mean you'll be a medium in the next. Another helpful tip is to pay attention to the model in the picture, most online stores will give you a reference point, i.e. her height and weight and what size she's wearing, to help give you an idea of the fit and sizing. Although you may not be her exact size, it will help determine the fit and shape, along with if that certain item is true to size.
I talk about this all the time, but just because you see something you love or that you're drawn to, doesn't necessarily mean it's something you should invest in. Ask yourself, where does this fit into my current wardrobe or do I already own something like it. If you can't think of 3 different ways to wear it, without having to go out and purchase new pieces to pair with it, or you already have something similar in your collection, it might not be the best option for you at that moment.
Finally, do your research before you buy. You've followed all the "rules" above and found that perfect piece, but before you hit that purchase button, have a quick look around the net and see if you can find a similar piece for less. I always see a ton of moto jackets online, upwards of $200, but this one was a totally score since I found it at Forever 21.
What I Wore- Blouse- H&M, Sunglasses- Karen Walker, Necklace- c/o Avon, Moto Jacket- Forever 21, Purse- Kate Spade, Watch- c/o Wittnauer, Belt- Hudson Bay, Jeans- c/o Loft, Flats- c/o Avon