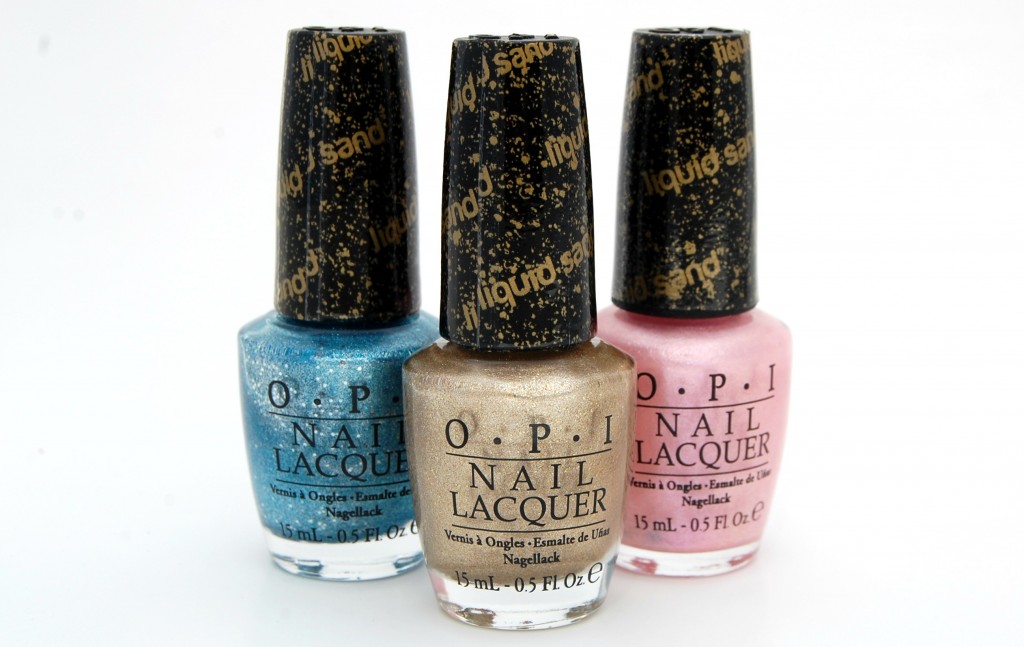 You can't deny that James Bond is now a part of history and OPI wanted to celebrate 50 years of James Bond films with a collection inspired by the iconic Bond girls. They had major success with their James Bond SkyFall collection last year, but I personal think this collection is much sexier, stronger, dangerous and beautiful, just like the girls themselves.  This collection includes six unique new Liquid Sand nail lacquers shades, one for each of the Bond's girl's most memorable female characters.
These Liquid Sand nail polishes have a textured, 3-D feeling,  sparkly yet matte finish to each and in hues of pink, coral, blue, purple, white and gold you're sure to feel super glamorous just like a true Bond girl! "OPI is extremely excited to partner again with EON Productions," says Suzi Weiss-Fischmann, OPI co-founder & Artistic Director. "Following the success of the holiday promotion with the latest James Bond film, Skyfall, it's been a thrill to create colors for the women who've captured Bond's attention over the last five decades.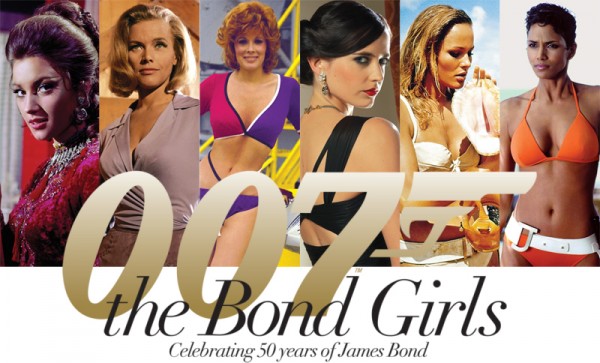 Staying true to an OPI collection they couldn't go without clever names from the legendary Bond girls; Tiffany Case (a classic light blue worth investigating), Jinx (this mesmerizing matte coral has lucky sparkle), Honey Ryder (take a ryde on the wild side in this shimmery gold), Pussy Galore (this light feminine pink has the purrrfect amount of shimmer), Solitaire (this diamond-sparkling white is totally engaging) and we can't forget Vesper (a mysterious and intriguing deep purple).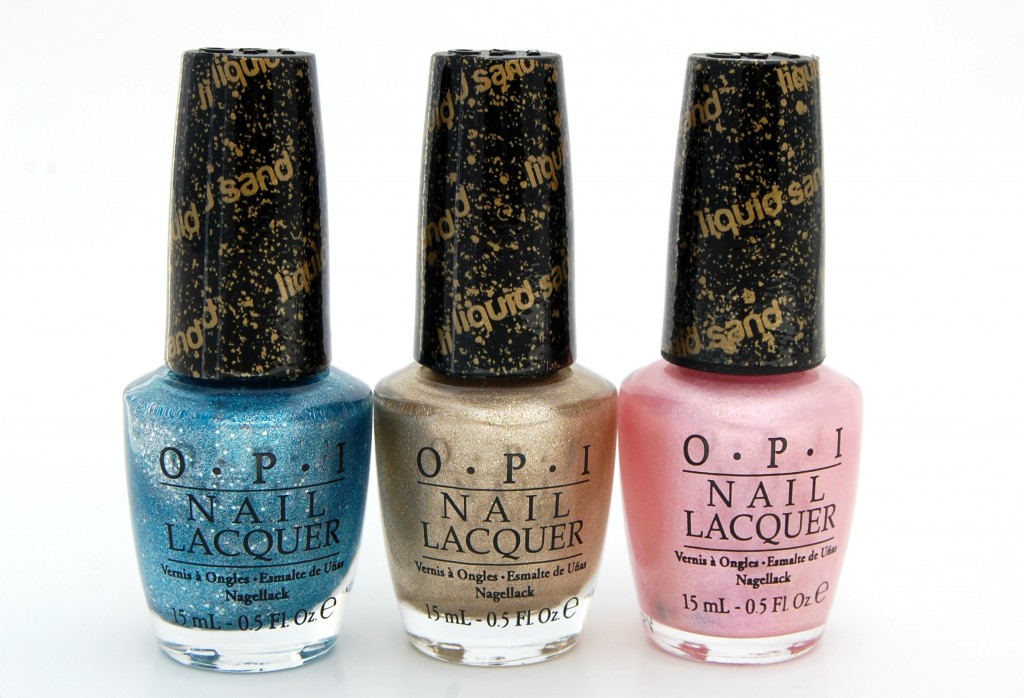 These nail polishes leave a pebbled like finish and its recommend that you don't add a top coat to them; one less step is okay by me. Bond Girls by OPI nail lacquers feature OPI's exclusive ProWide Brush for the ultimate in application. The formula was great, a little thicker than most polished but still really easy to apply. The opacity in the 3 shades I tested out were all great, you could get away with apply only 1 coat but for some reason I always feel I need to apply 2 coats, no matter what.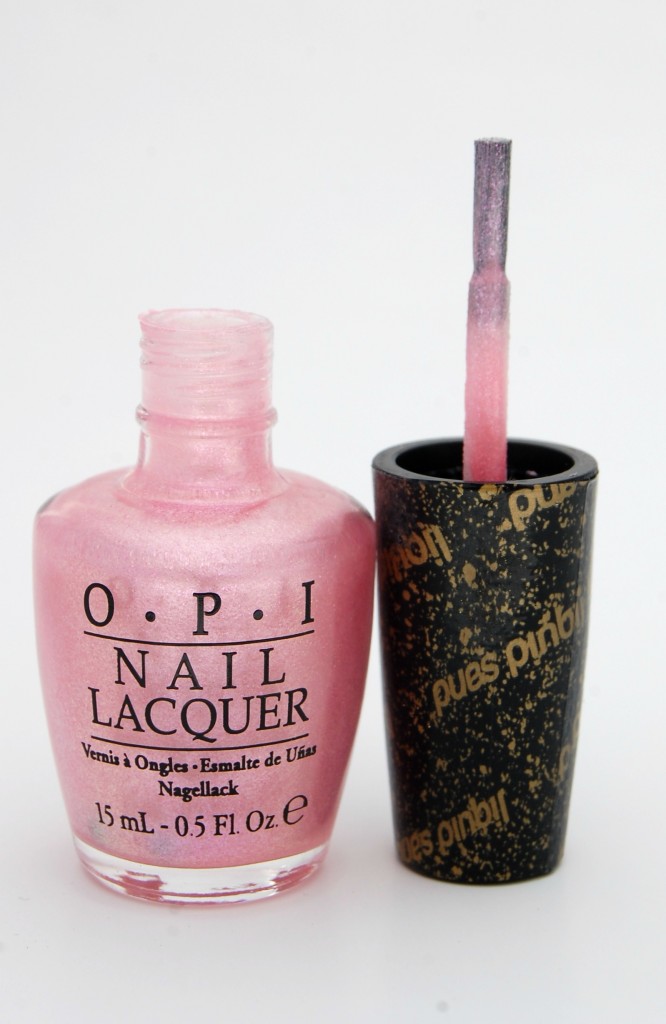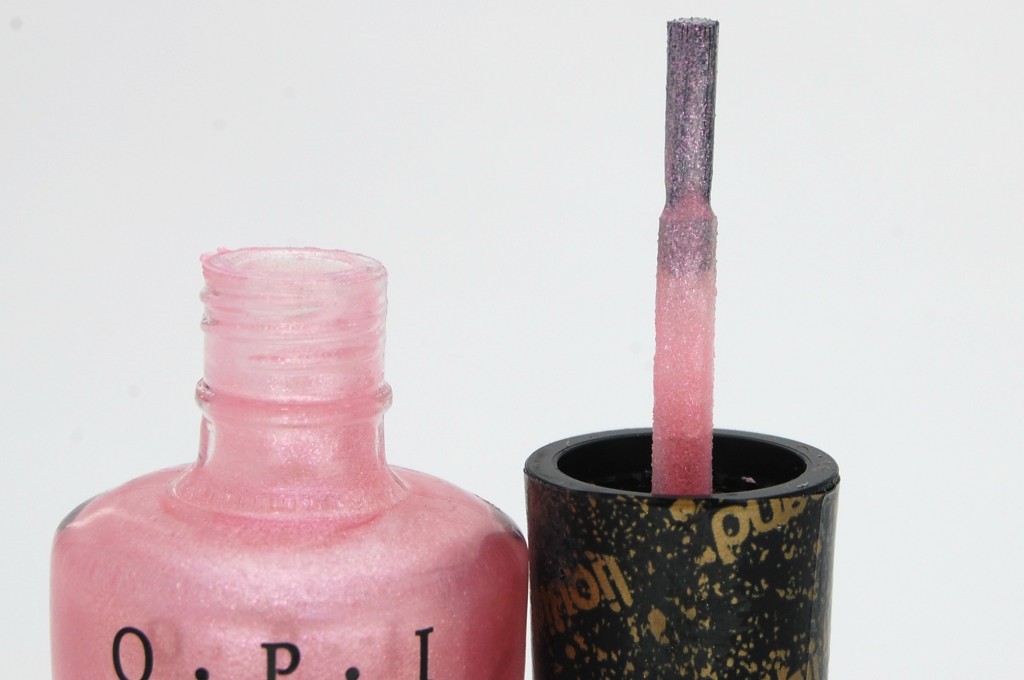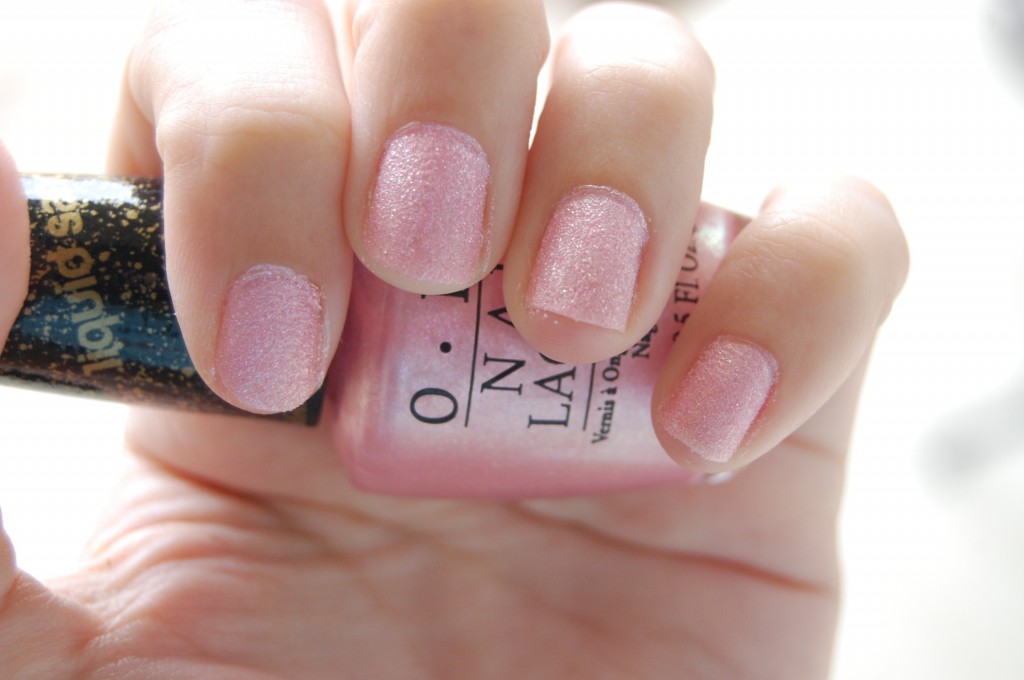 Pussy Galore is a light baby pink with a darker more fuchsia pink shimmer throughout.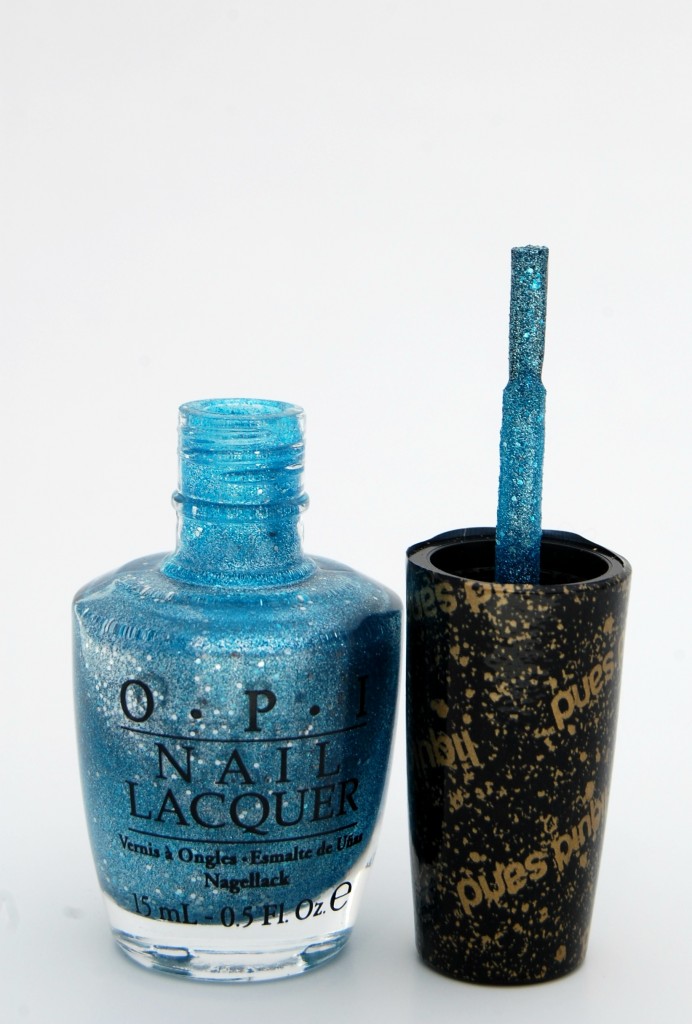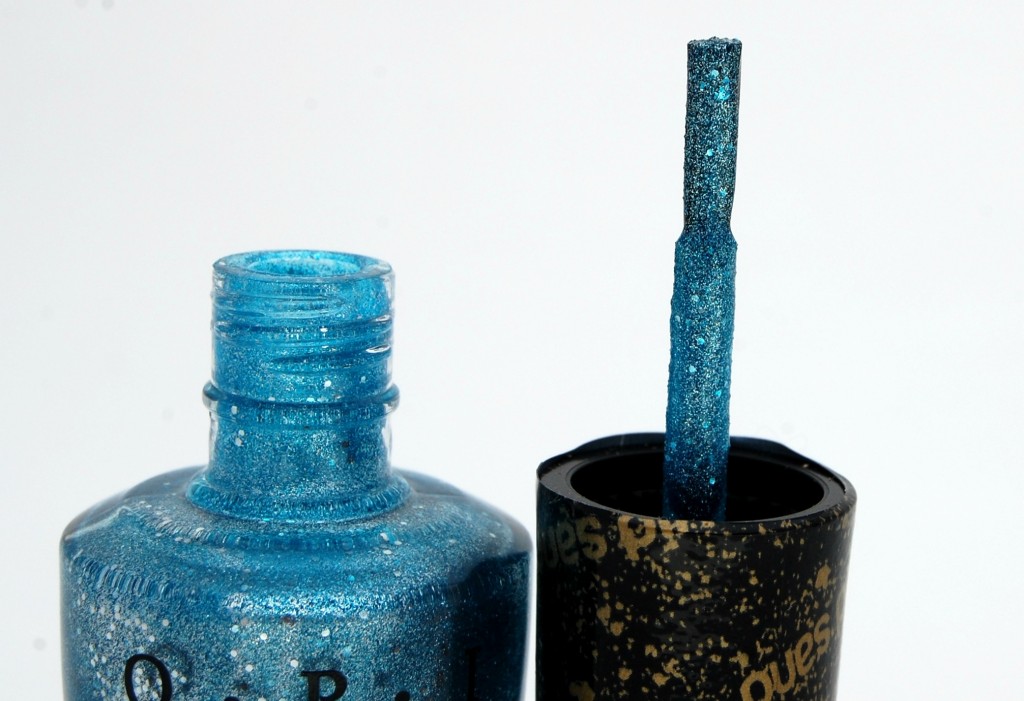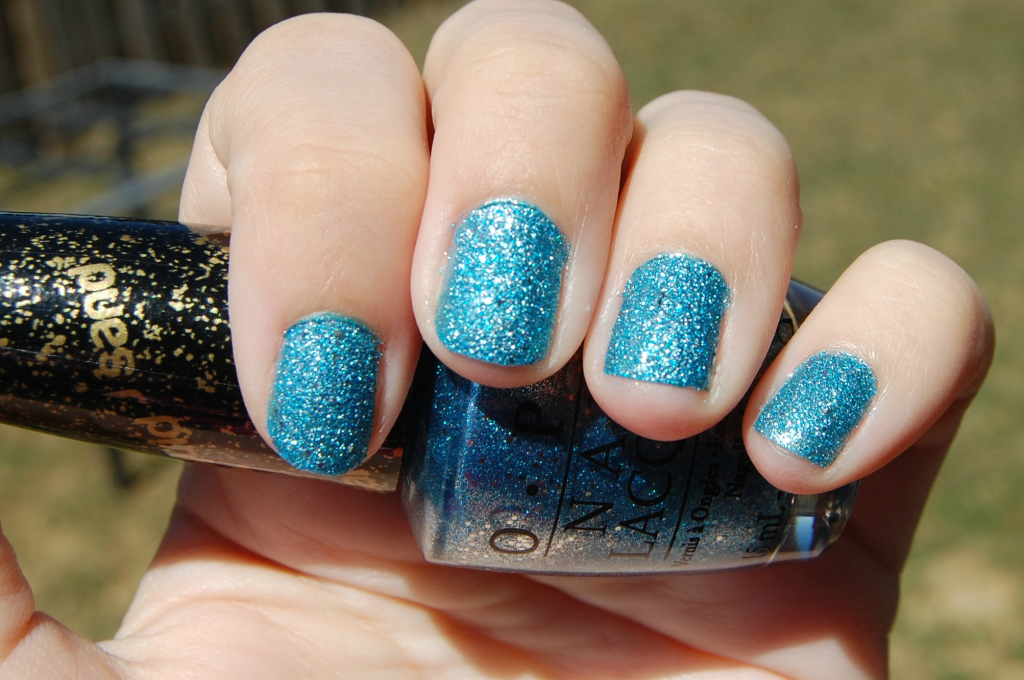 Tiffany Case is an icy blue metallic base with silver glitter. I really like the base of this, like Honey Ryder it looks metallic in the sun even after it dries down matte.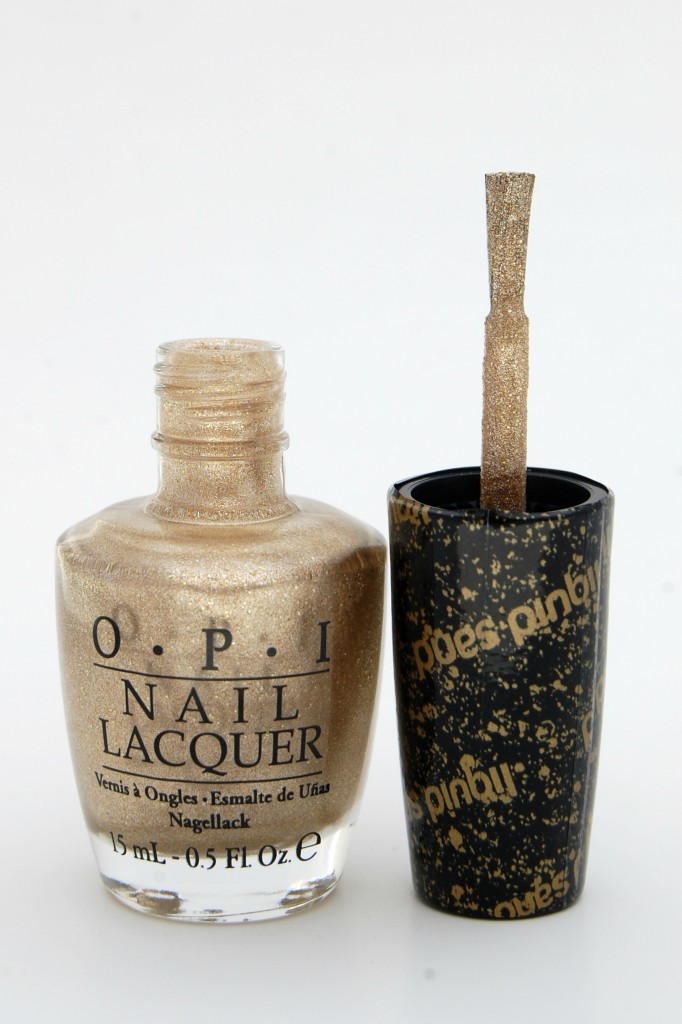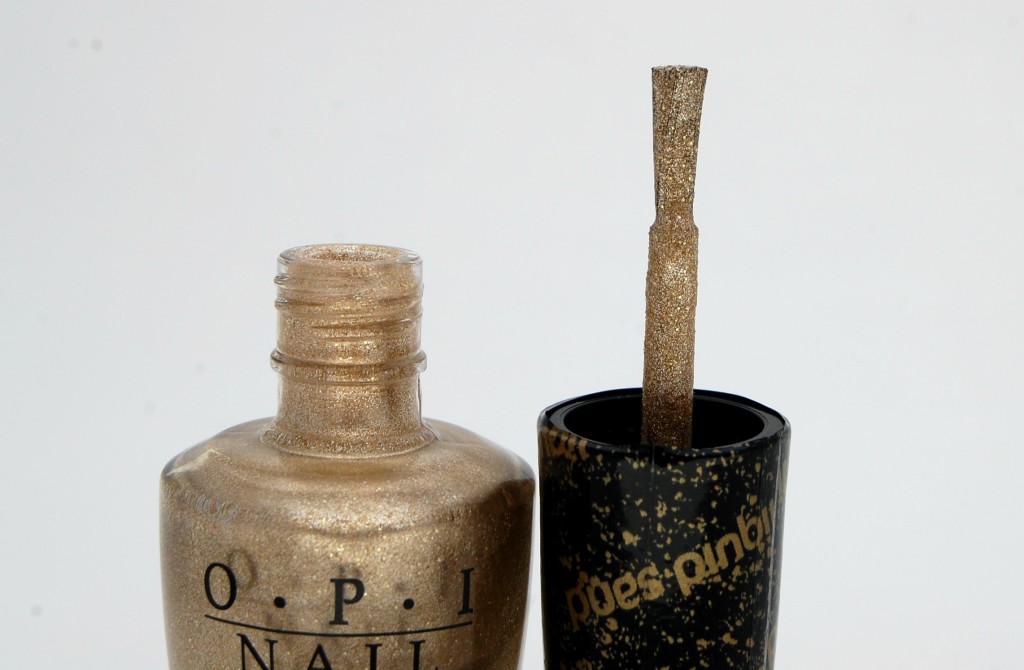 Honey Ryder is a metallic golden base with bits of silver glitter throughout it. I've been obsessed with gold lately, so this is perfect for my ever growing collection.

I know what you're think, cause I was thinking the same thing when applying them….how hard are these going to be to remove? I was pleasantly surprised on how easy these where to take off, considering the amount of sparkle in them.
OPI Bond Girls Collection will be available beginning May 2013 at Professional and will retail for $10.95. I must say these are my few fave nail polishes just cause the fact they lasted forever on my nails. Most of you already know I have a hard time finding a polish that lasts more than a few days even with a base and top coat, these bad boys don't need either and lasted a week before I saw wear on my nails, yippee!
Tell me which is your fave shade and or your fave Bond Girl?