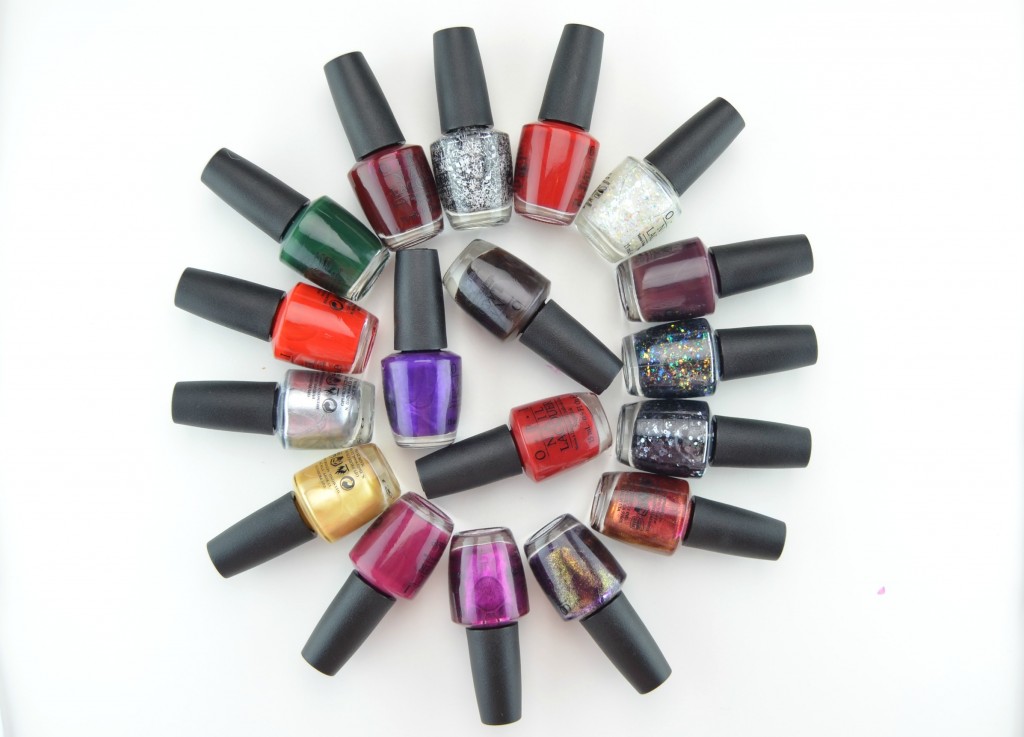 The Sweet Escape
I've talked about my love for Gwen Stefani on the blog before, not only was she the first concert I saw on my own (without parental guidance), but she's been a style icon for me since the early 90's. I can still remember attending her 1995 concert in Toronto with my BFF, Kristen. It was our first concert on our own and we had the worse seats possible. Since Kristen was battling cancer at the time, we used it to our advantage. She had a tracheotomy in to help give airways to her lungs, so she could breathe, but back then, not a lot of people were familiar with what that was. We told the usher that since we were so high up, she couldn't breathe and might pass out and die. The manager was there within minutes, took one look at Kristen and placed us 2nd row for the entire concert. We were so close we could almost touch her. Some may think it's awful to use her illness to score better seats, but she always said "I'm sick, might as well use it to my benefit". To this day, it's still one of my favourite concerts and one of my most memorable moments with my best friend. Although Gwen put on a truly amazing show, it was Kristen that made it truly special.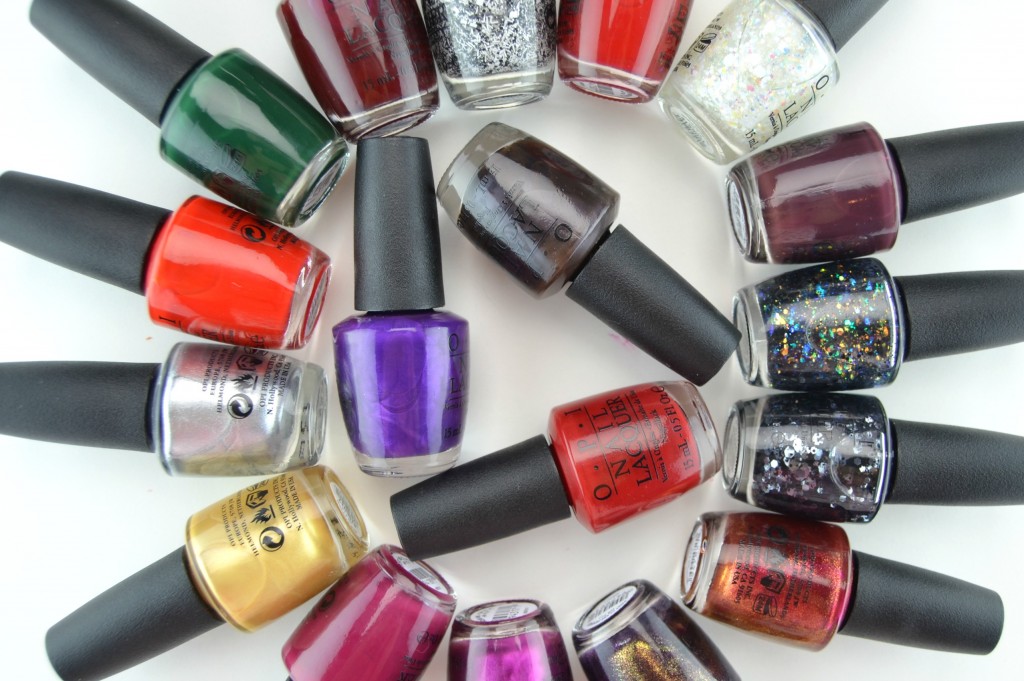 Anyways, what's not to love about Gwen, her fashion sense is she's truly unique and she can rock a bold red lip and platinum blond hair like no other. Long go the days of cropped belly shirts, but fashionistas alike still look to her for daily inspiration. Gwen has teamed up with OPI to release another limited edition holiday collection featuring 18 different shades of reds, maroons, burgundys, forest greens, along with some shimmery and glittery silvers, golds and blacks. Accessorize any outfit this winter season with these festive, inspired Gwen Stefani shades. You'll "no doubt" see a little group influence along with her clothing line L.A.M.B and a touch of her own personal style in each polish. Get a glamorous look this season with these edgy, yet sophisticated colours.
I wanted to share the entire collection with you right away, as I'm sure most of these shades are going to sell out fairly quickly. As much as I would have loved to swatch them all on my nails for you, 18 polishes is going to take some time to test out/ wear and truthfully, my nails are not looking so hot right now. I will post pictures as I wear them, but in the meantime, take a closer look at all of these stunning shades. It's going to be hard to pick a favourite.

Just BeClaus This magnificent maroon came into my life just in the "nick" of time.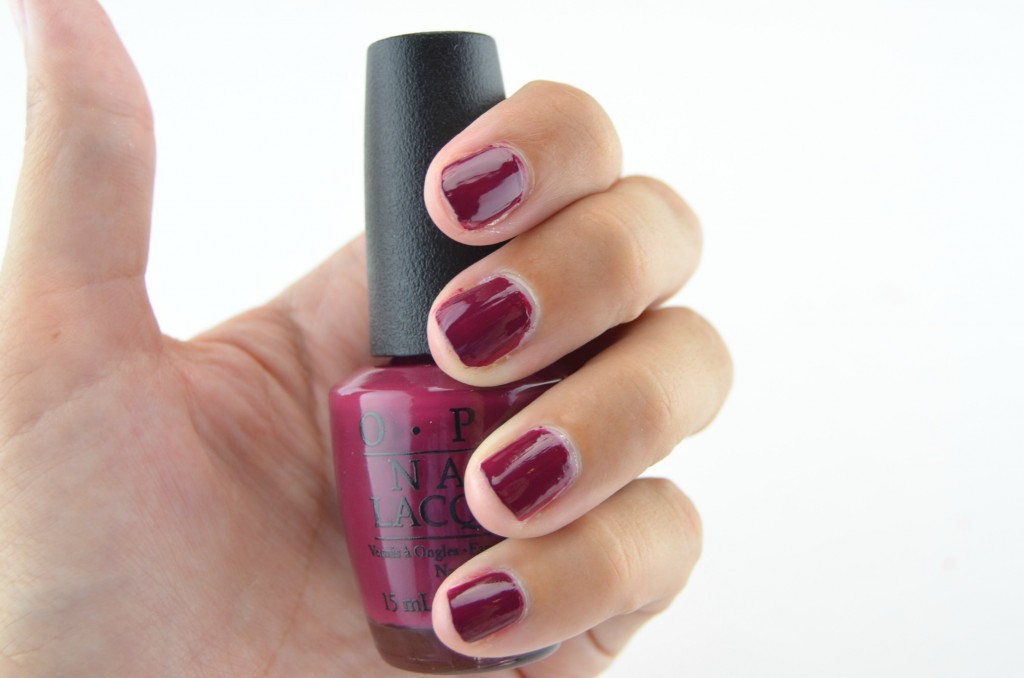 Kiss Me – or Elf! There's no denying the allure of this amorous red violet.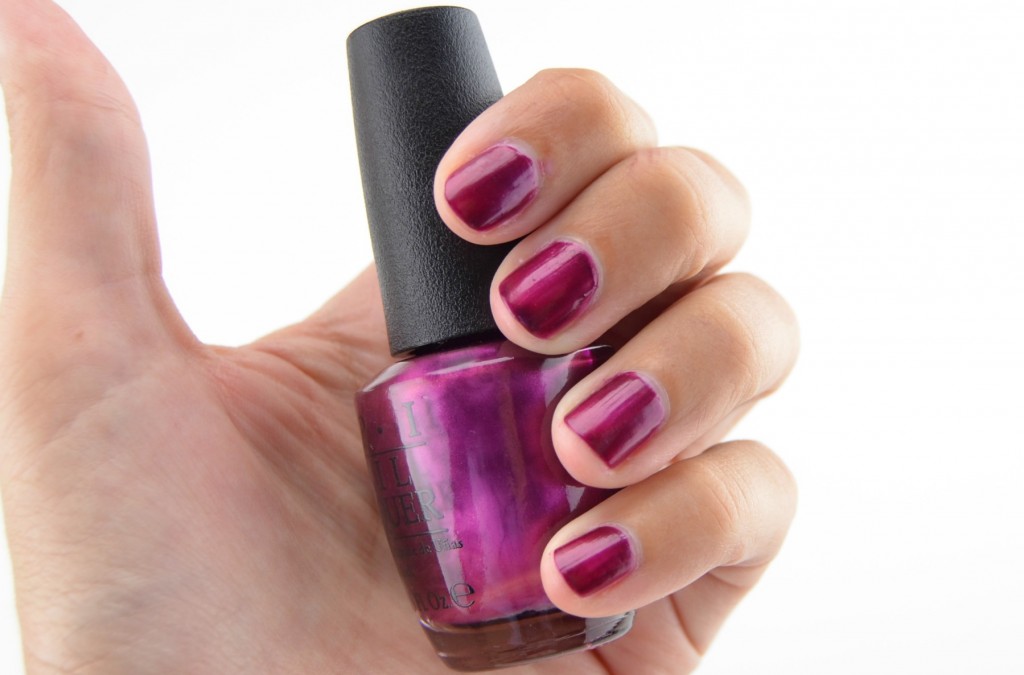 I Carol About You I just fa-la-la-la-love this deep royal purple!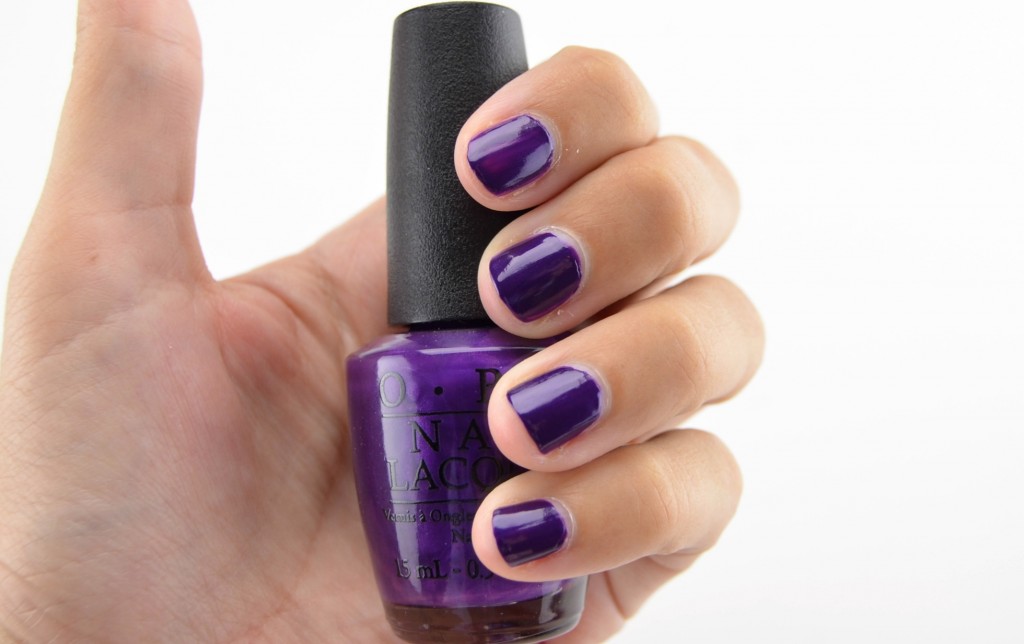 Christmas Gone Plaid I sure am plaid I found this tree-mendous forest green.
In a Holidaze I'm dizzy-in-love with this maroon beauty.
Love is Hot and Coal Turn the heat up with this deep grayish brown.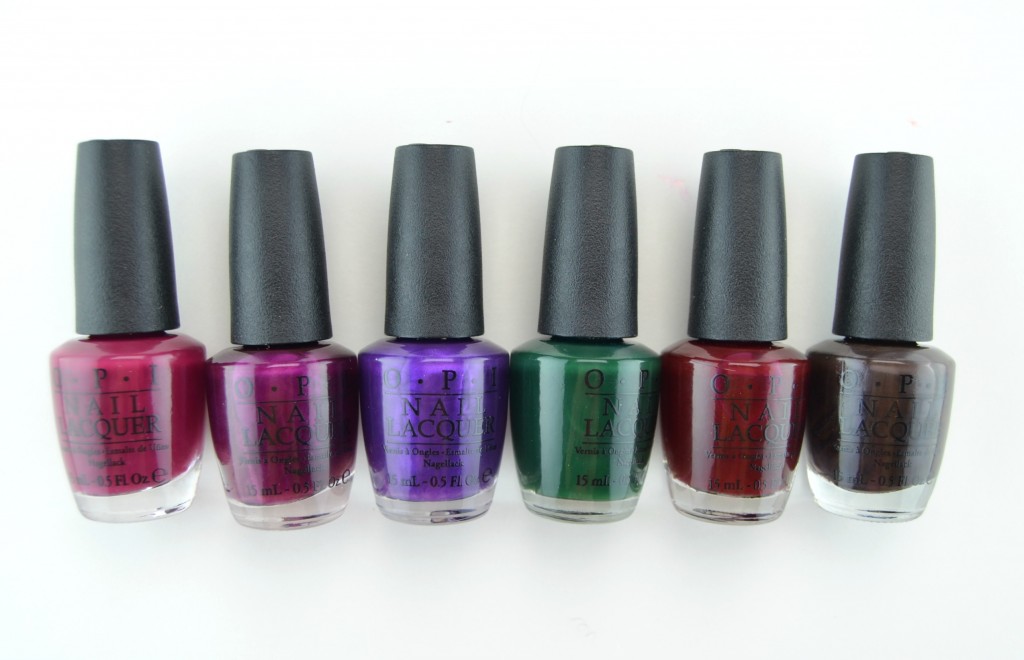 Fashion a Bow So busy – all tied-up today loving this bright reddish-orange!
Cinnamon Sweet Sugar and spice…this deep, warm red is everything nice.
What's Your Point-settia? So what if I think this is the one truly perfect holiday red?
Red Fingers & Mistletoes This smooch-worthy red shimmer is holiday-perfect.
First Class Desires This mélange of gold and eggplant shimmer is #1 on my wish list.
Sleigh Parking Only Tell the valet to take good care of this exclusive dark burgundy.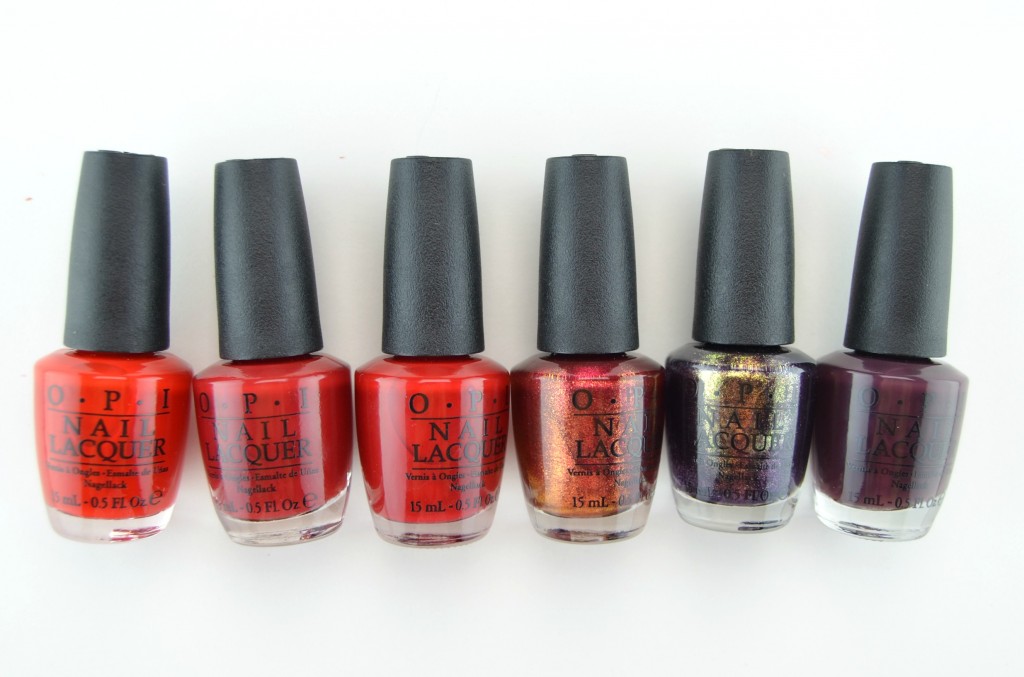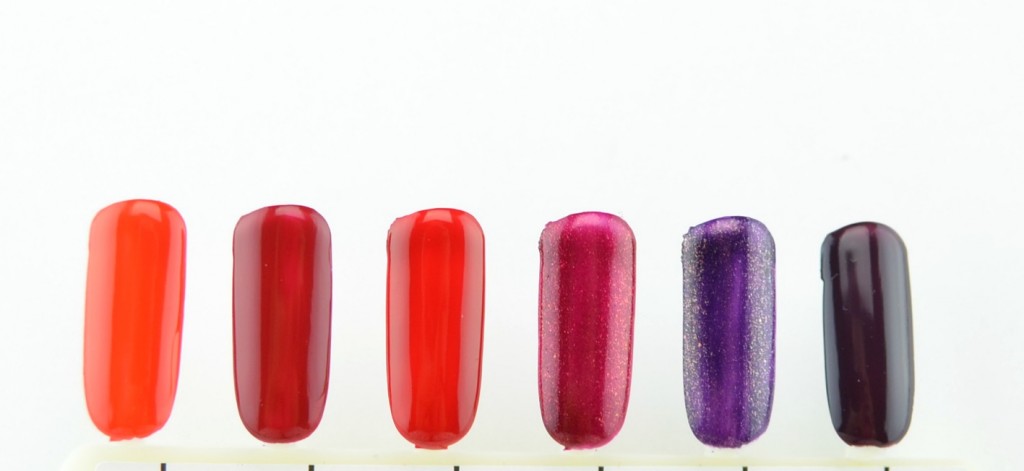 Rollin' in Cashmere Wooln't you just love wearing this warm, luxurious gold?
Unfrost My Heart The shimmery cool glamour of this gleaming silver is beyond hot!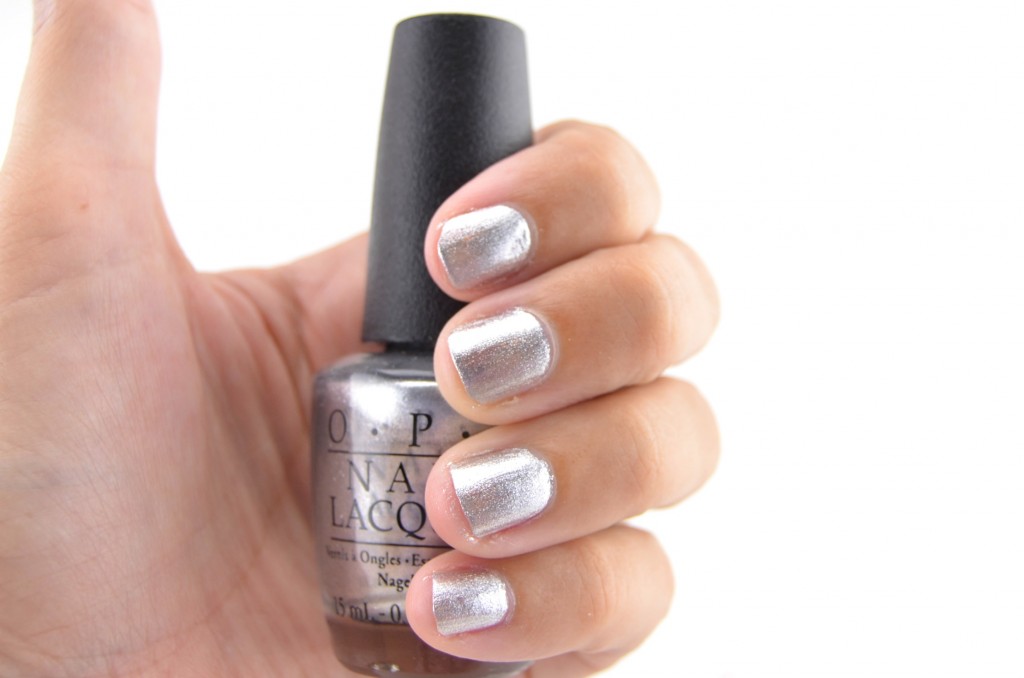 I'll Tinsel You In Black and white confetti and fine glitter adorn this ornamental glitter.
Snow Globetrotter Shake up your world with this glitter swirling with white and rainbow flakes.
Comet in the Sky Iridescent beams and midnight black create cosmic art in this glitter.
So Elegant Black and chrome confetti add sophisticated drama to this glitter.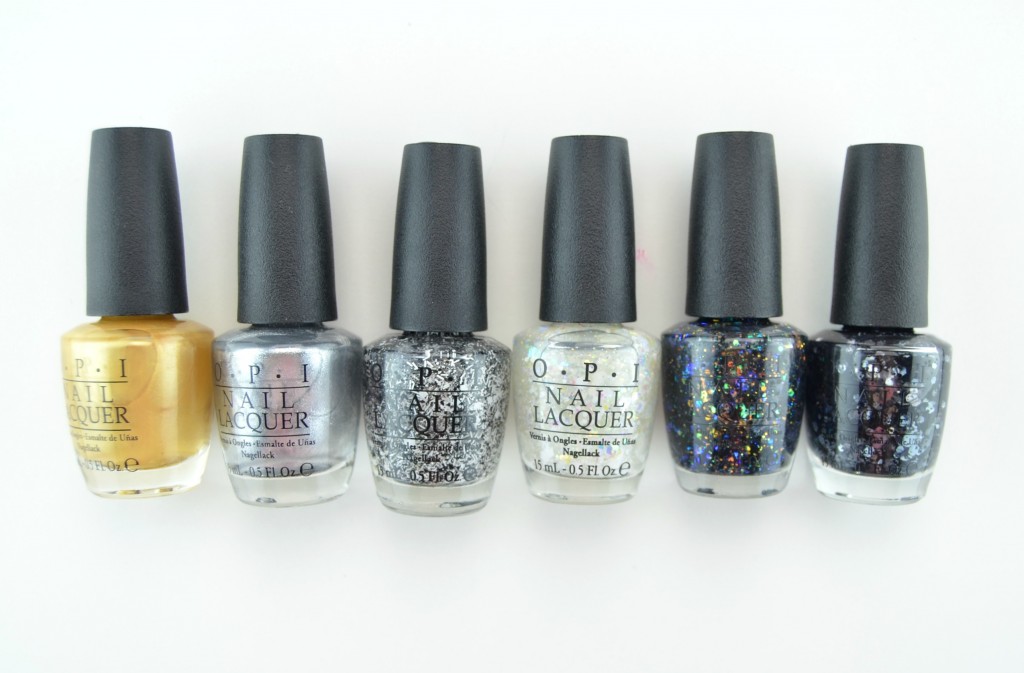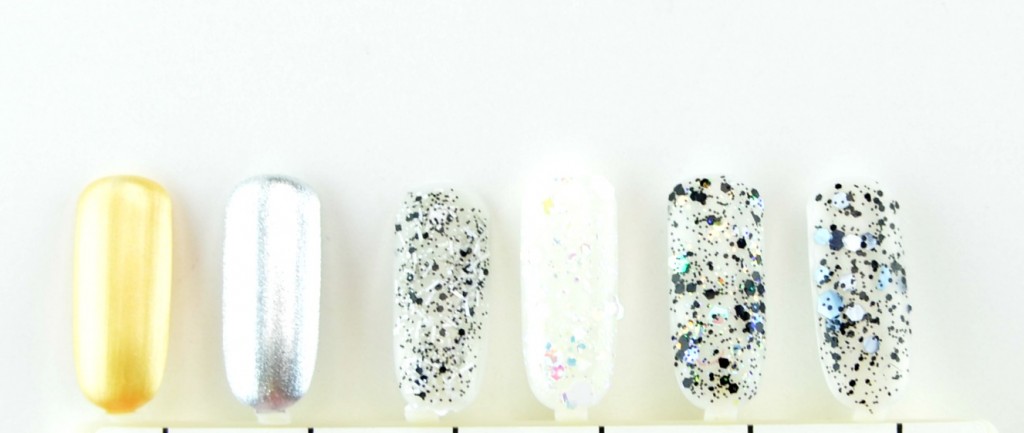 What's Your Point-settia? with I'll Tinsel You In Black, Snow Globetrotter, Comet in the Sky and So Elegant overtop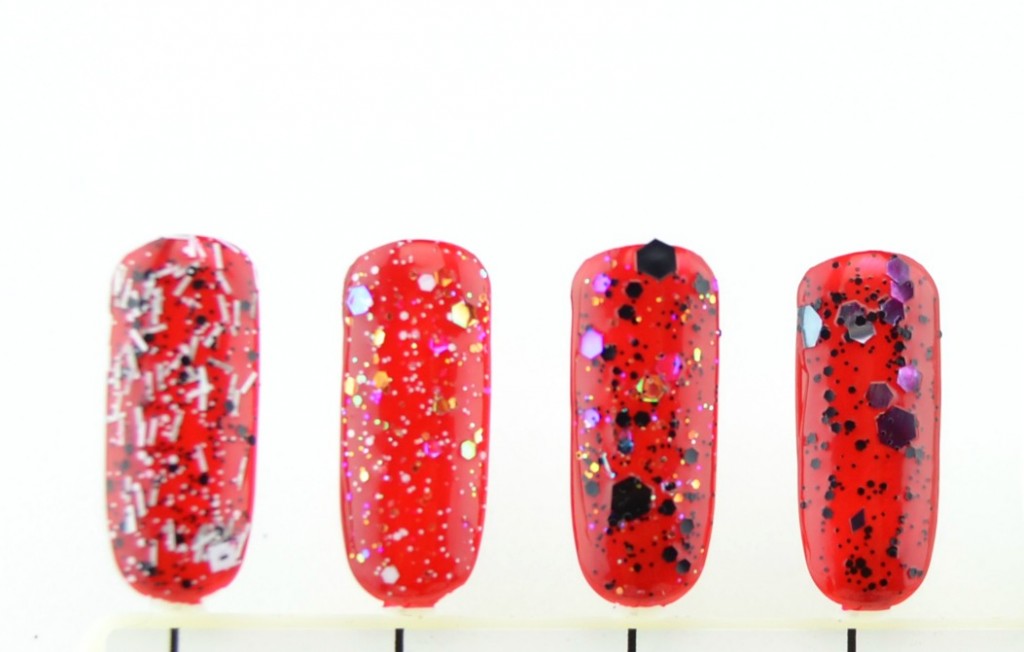 OPI Gwen Stefani Holiday Collection is available now at Professional Salons and Spas for $11.50 each.