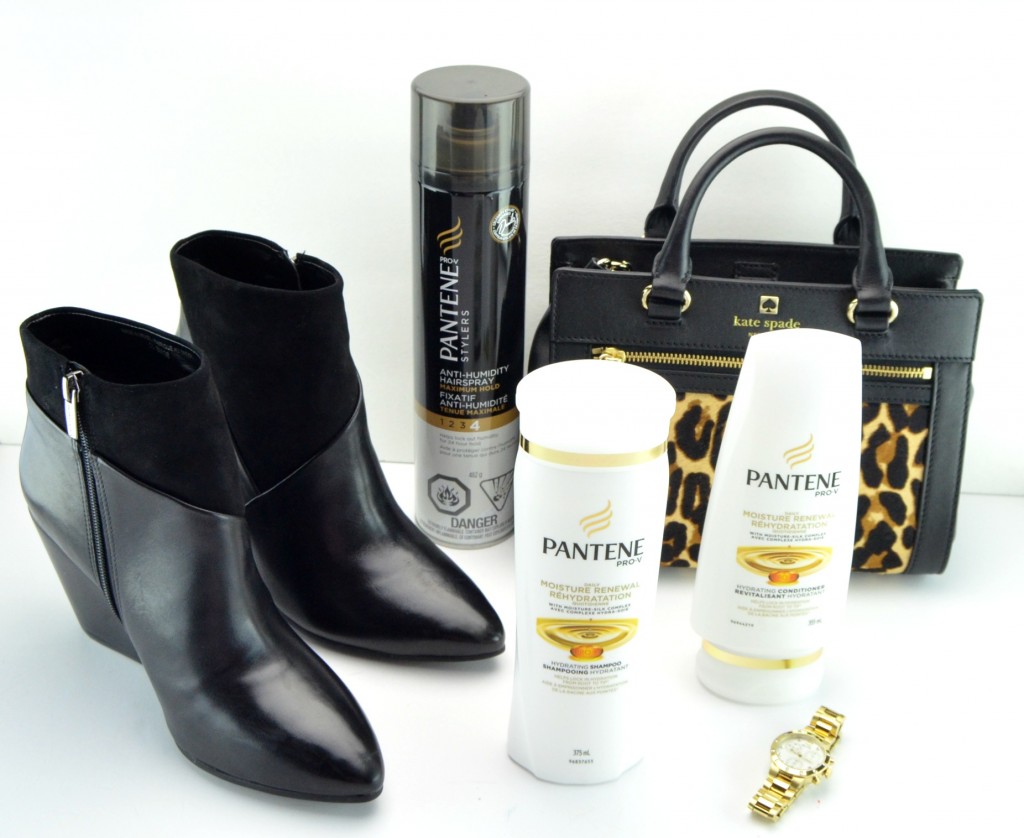 Our hair is under consistent stress, between blow-outs, the environment and over processing, it's often left feeling dry, damaged and brittle. The new Pantene Daily Moisture Renewal will help erase the damage of these drying conditions and leave your hair more manageable and ready to take on the day.

Pantene Daily Moisture Renewal Shampoo is designed for those looking to keep dryness at bay all day long. It is safe enough for those with colour treated or permed hair and is clinically proven to provide healthier hair with every wash. Its pro-V formula helps to lock in moisture, leaving your hair incredibly soft, silky smooth and incredibly strong. It is gentle enough to use daily, hair is instantly nourished, moisturized and hydrated.
Pantene Daily Moisture Renewal Shampoo has a white, slightly watery, yet creamy texture that does a wonderful job at cleaning the hair of dirt, oil and product buildup. Although it washes clean away, it is a fairly rich moisturizing shampoo, so therefore, it's not completely weightless. It does feel a little heavy on my thin hair, but those with thick, course, dry hair will love it. It's conditioning and helps to seal in hydration and moisture even before your daily conditioner. It helps to repair my dry strands and keep my hair looking and feeling incredibly silky smooth. It has a light, fresh, clean and slightly fruity scent that is absolutely delicious. It retails for $8.99 for 300ml.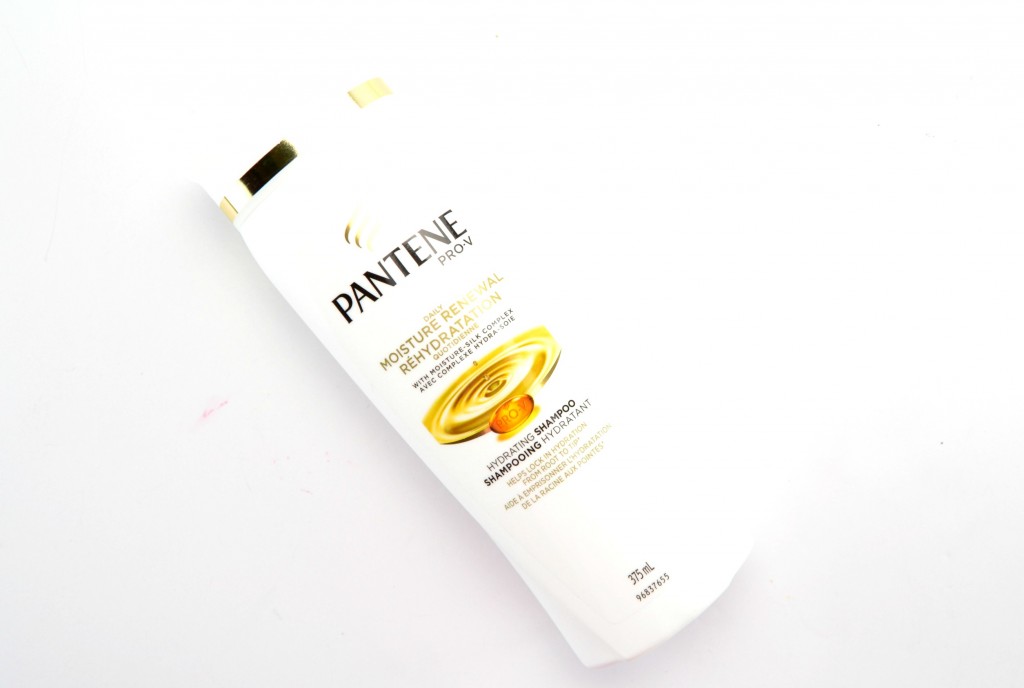 Pantene Daily Moisture Renewal Conditioner is also formulated with Pro-V science to help lock in moisture with its special and unique formula that actually mimics the natural moisture layers in your hair. It helps to erase the damage of 100 blow-dries for incredibly silky, smooth hair within days.
If you have dry, parched, thirsty for moisture hair, you're going to love Pantene Daily Moisture Renewal Conditioner. If you just have slightly dry or normal hair, you might find this incredibly thick and creamy conditioner a little too rich and heavy for your liking. Although it does an amazing job at sealing in moisture loss for a velvety smooth, high shine finish, it's a little too intense and dense for my fine hair. It penetrates deep into the hair for all day moisture and shine and although hydrated my hair, it starts to look greasy by mid-day. It does, however, absorb into my hair cuticles to help detangle any knots, along with controlling fly-a-ways, which I love, so I've been using this once a week as a deep-conditioning mask as it's not as heavy as other treatment masks. It retails for $8.99 for 250ml.

Also been loving the Pantene Anti-Humidity Maximum Hold Hairspray lately. It helps to lock in style, along with controlling fly-a-ways even in the most humid weather. It provides strong all day hold, with a lightweight, never sticky or crunchy texture. It's workable, brushable and extremely touchable. You can easily brush it out without flaking and you can easily build up for a more intense hold without it looking stiff or hard. Love the natural movement it provides with a little extra shine. It retails for $6.99 for 482g.