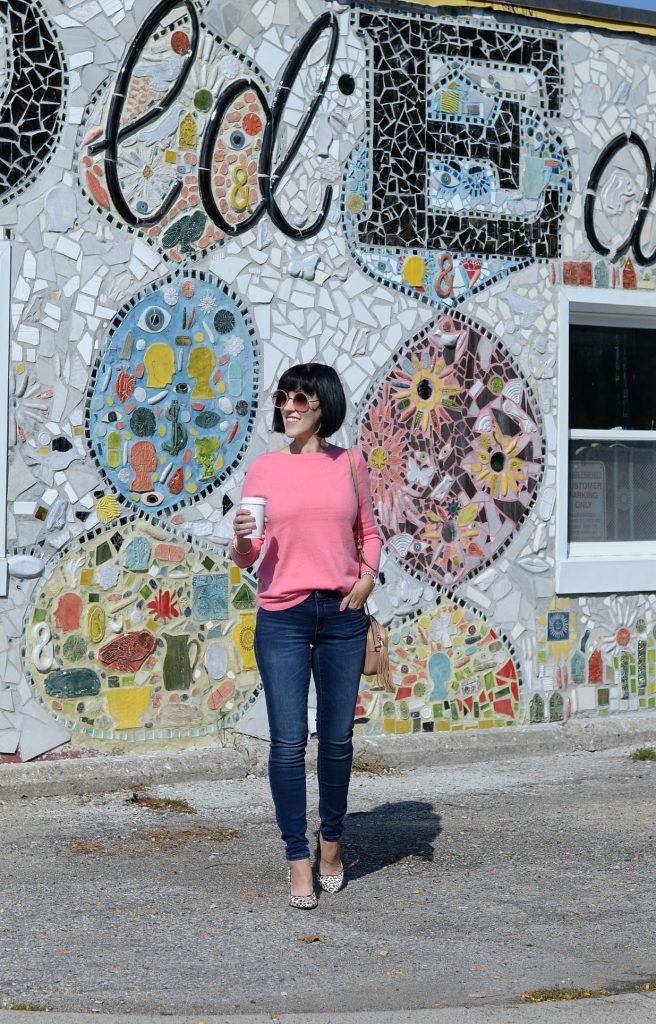 It's a cashmerical
First off, if you get the "it's a cashmerical" reference, you're my hero. Whether it's a v-neck, crew neck or scoop neck, a cashmere sweater is an excellent investment this winter. Anything from light, paper-thin styles to chunky, cable-knits, cashmere is the perfect fall sweater. A chic cashmere sweater is a wardrobe essential, as it can be worn on its own, or layer with other pieces in your closet. It's the coziest option, in the world of sweaters, and can withstand the test of time (if you care for it properly).
Did you know it takes more than 2 goats to make a single cashmere sweater? Because of this, the prices can range significantly. Since it's the most expensive fabric you can buy, expect to pay a hefty price-tag. Naturally something that's 100% cashmere is going to cost more than something that's mixed with another material. This Reitmans Cashmere blend sweater is the best of both worlds, you get the warmth of cashmere, but at a price everyone can afford (since it's mixed with nylon and acrylic). It's the perfect sweater for long, cold, dry Canadian winters.
Since I hate being cold, and Canada is usually cold 9 months out of the year, a cashmere sweater is an excellent option. Even when I'm walking around on a crisp, sunny, fall day, I still want to be incredibly snuggly and warm. This chic cashmere sweater will keep me cozy all fall long and will transition beautifully into the cooler winter months.
What I Wore- Cashmere Sweater- c/o Reitmans, Purse- Gucci, Sunglasses- Watch- c/o Bulova, Bangle- Kate Spade, Forever 21, Jeans- c/o Reitmans, Pumps- Nine West