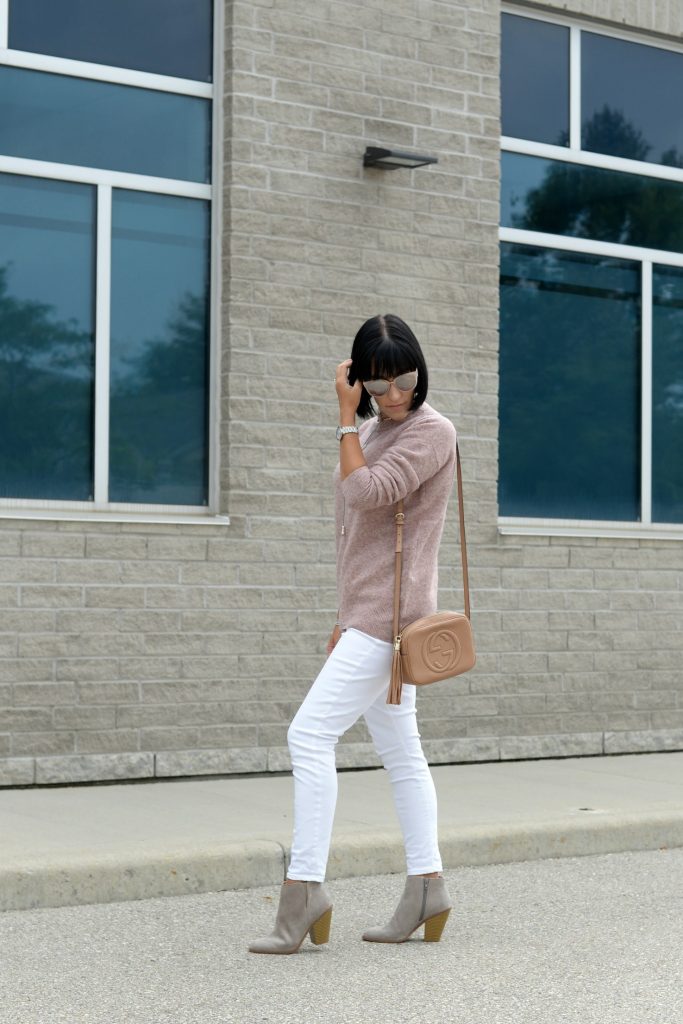 it's a cashmerical
First off, if you get the "it's a cashmerical" reference, leave a comment below. Whether a v-neck, crew neck or scoop neck, a cashmere sweater is an excellent investment for winter. Anything from light, paper-thin styles to chunky knits that are perfect for layering, a chic and basic cashmere sweater is a wardrobe essential. It's the coziest option in the world of sweaters and can withstand the test of time (if cared for properly). That being said, the price range can vary significantly. 
Cashmere is the most expensive fabric you can buy. Naturally something that is 100% cashmere is going to be more expensive than your typical low-end sweater. Did you know it takes more than 2 goats to make a single sweater? Therefore, it can also be up to 8 times warmer than a traditional wool sweater. Perfect for those long, cold, dry Canadian winters.
Since I hate being cold, and Canada is usually cold 9 months out of the year, a cashmere sweater is an excellent option. Even when I'm walking around on a crisp, sunny, fall day, I still want to be incredibly warm. This chic, cozy, dusty rose Aritzia cashmere will keep me snuggly in the fall, but will transition beautifully into the cooler winter months.
What I Wore- Cashmere Sweater- Aritzia, Purse- Gucci, Sunglasses- c/o Le Chateat, Necklace- Lisa Q of Sweden, Watch- c/o Wittnauer, Jeans – The Gap, Booties- Banana Republic