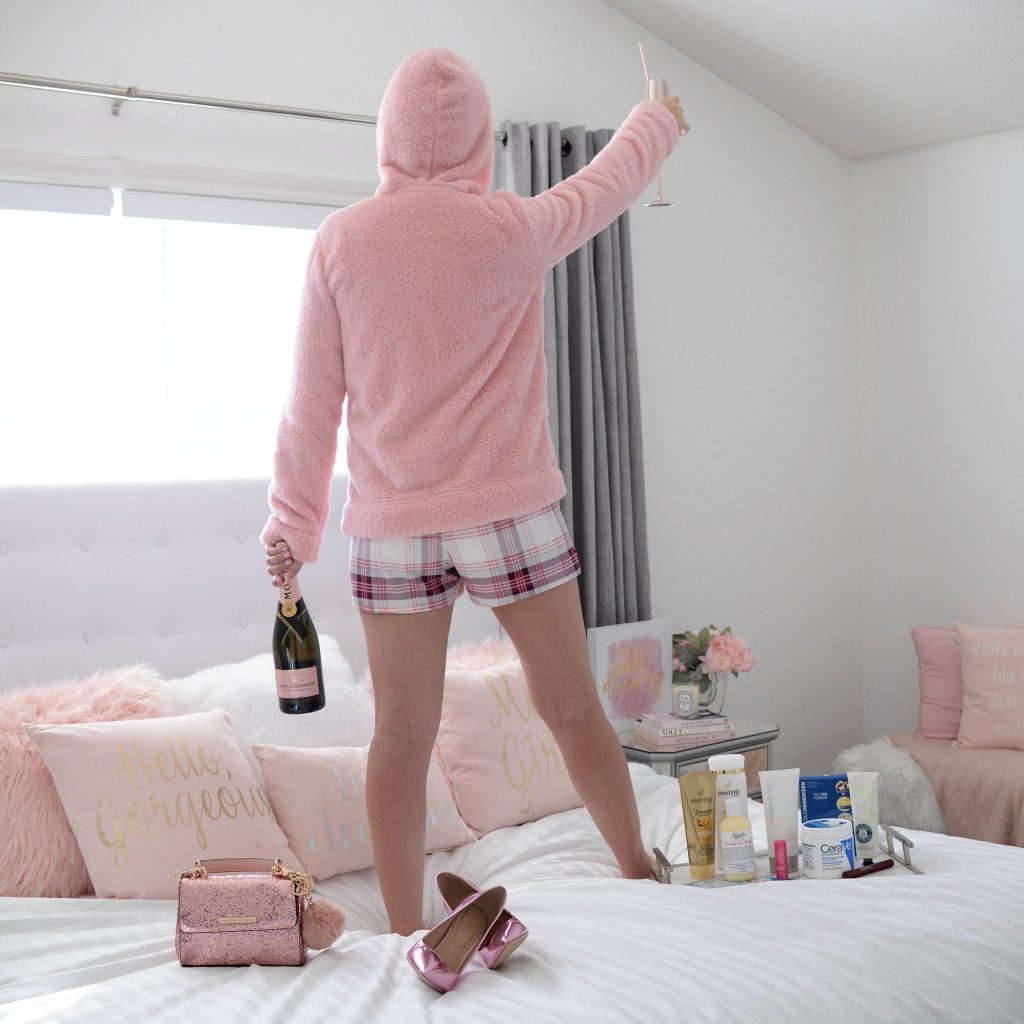 Dry Skin Essentials
Dry skin is no fun. It can be itchy, flaky, uncomfortable, and irritating. During the long, cold winter months, our skin lacks hydration. During these past few months, I've been really focusing on cream products, rather than lotions, as the ingredients in them tend to be creamier and more hydrating. Cream products also help to create a physical barrier on the skin that can help trap in moisture. Swapping out my favourite summertime staples for richer formulas ensures I keep my hair and skin glowing from head to toe.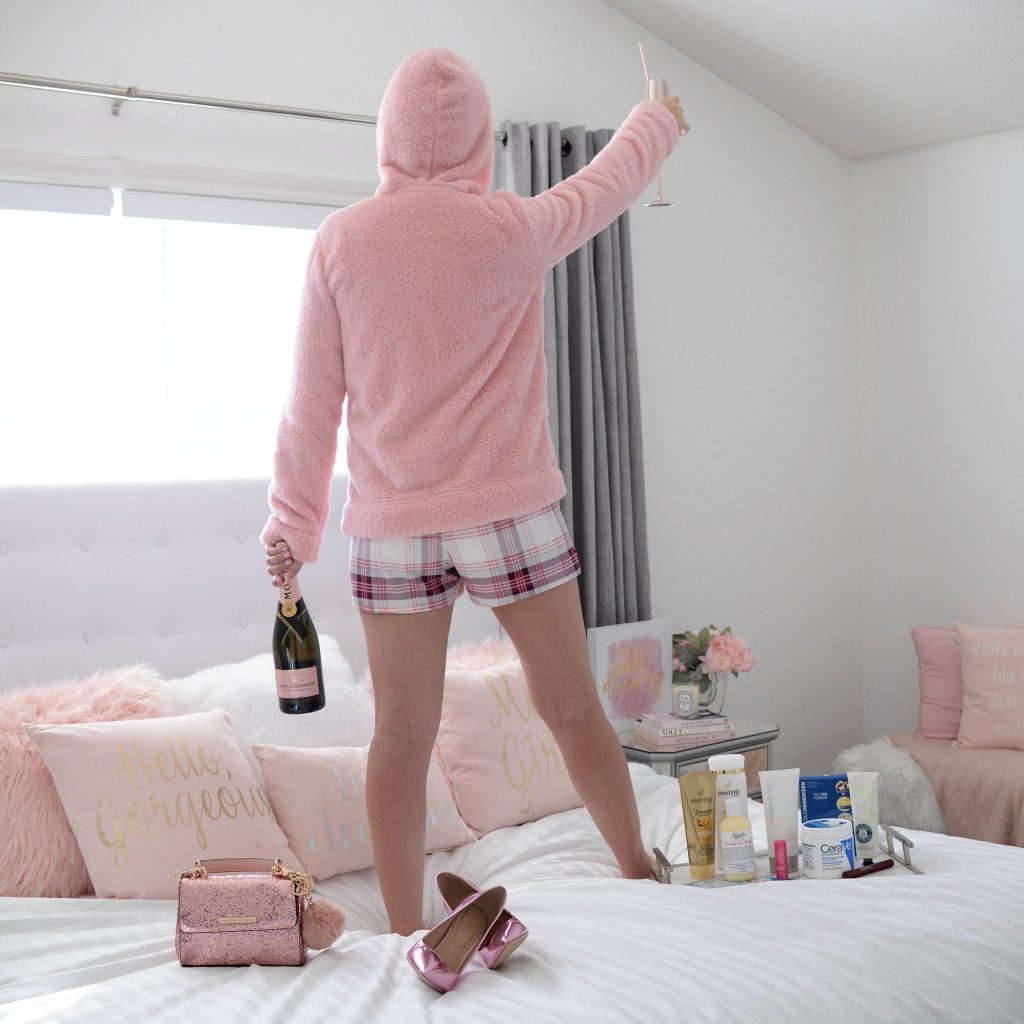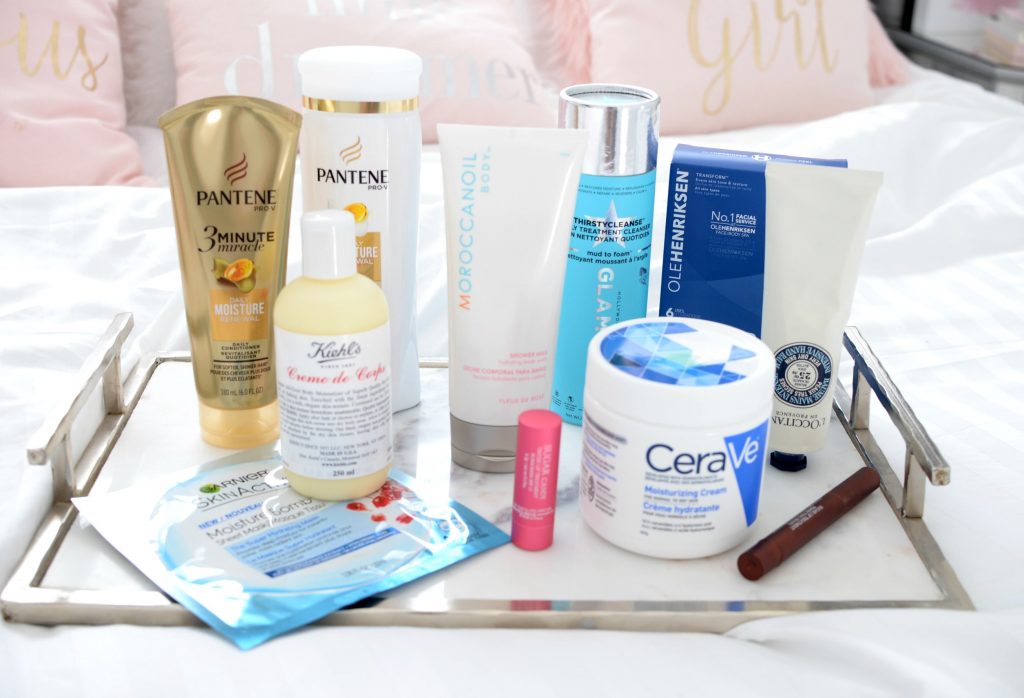 If you're only going to make one change to your skincare routine this winter, switch out your daily face wash. Sometimes going from a foaming cleanser to a rich and creamy one, is all it takes. Swapping out your oil controlling cleanser to a more hydrating one, like Glamglow Thirsty Daily Hydrating Cleanser, as it helps your skin adjust to the colder, drier weather. It also helps to calm and soothe your red, raw and irritated skin and keeps it comfortable all day. I'm having a hard time finding it in stores now, wonder if they are reformulating it?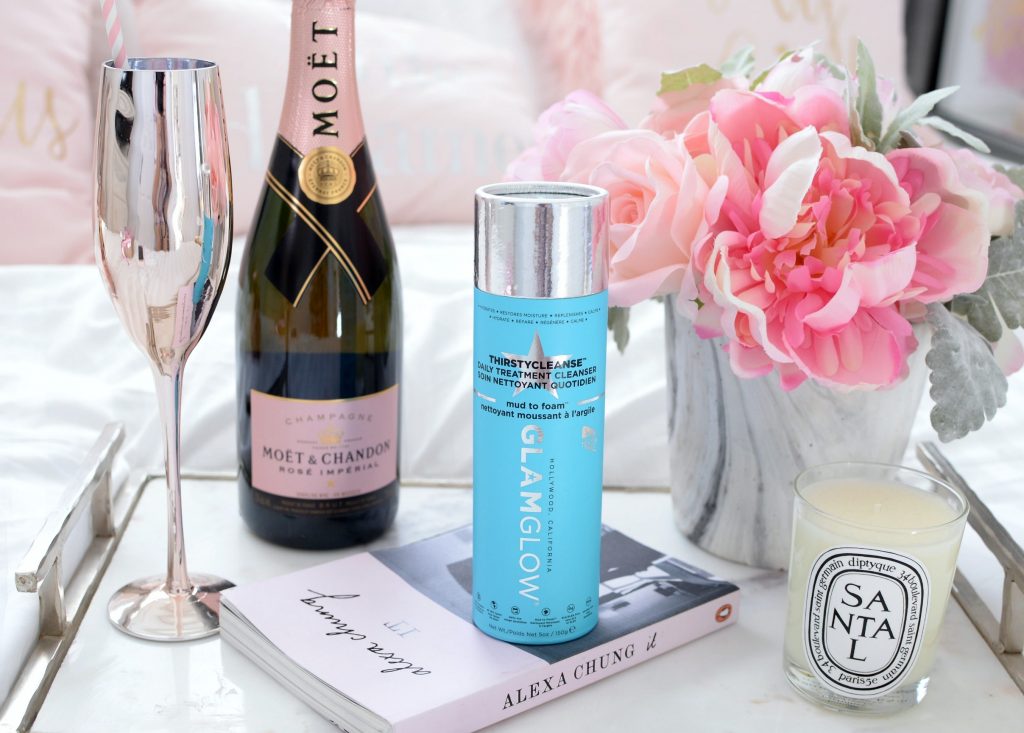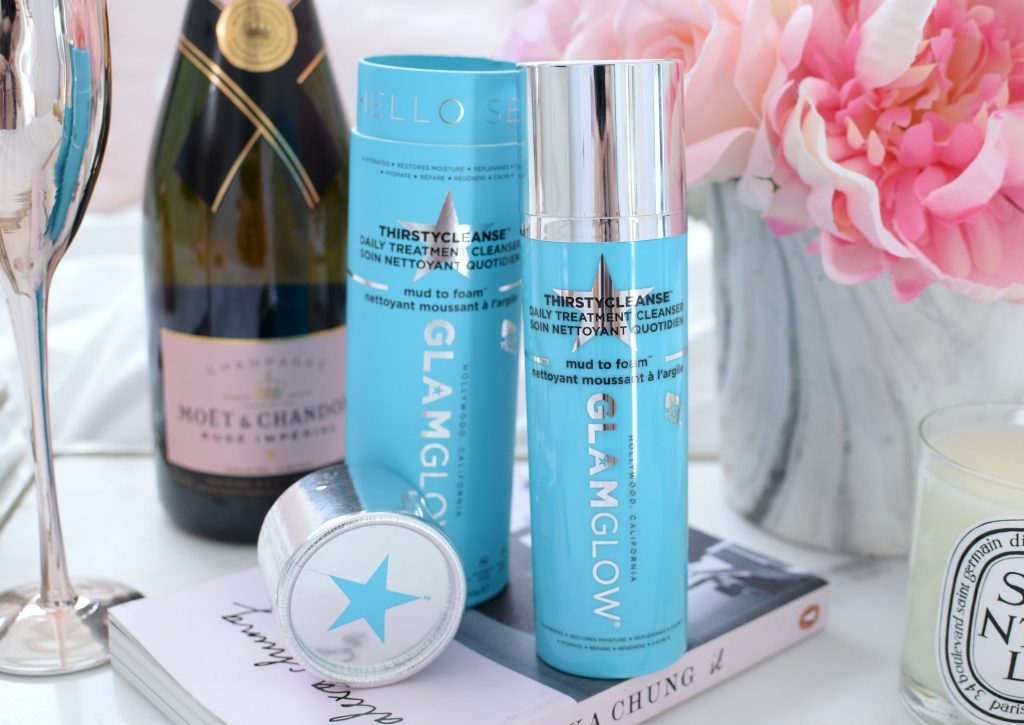 Speaking of the face, it's also important to use a facial scrub at least a few times a week. This helps to slough off any dry patches and flakes and leaves your skin healthy and glowing. While there are a ton of good scrubs on the market, I tend to take it one step further and create an at-home spa facial experience with Ole Henriksen Power Peel. This extremely powerful transforming facial system is a three-step process that contains an almond polish scrub, a lemon facial peel and chamomile comfort mask. When used together, it instantly reveals a smoother, more radiant and youthful appearance.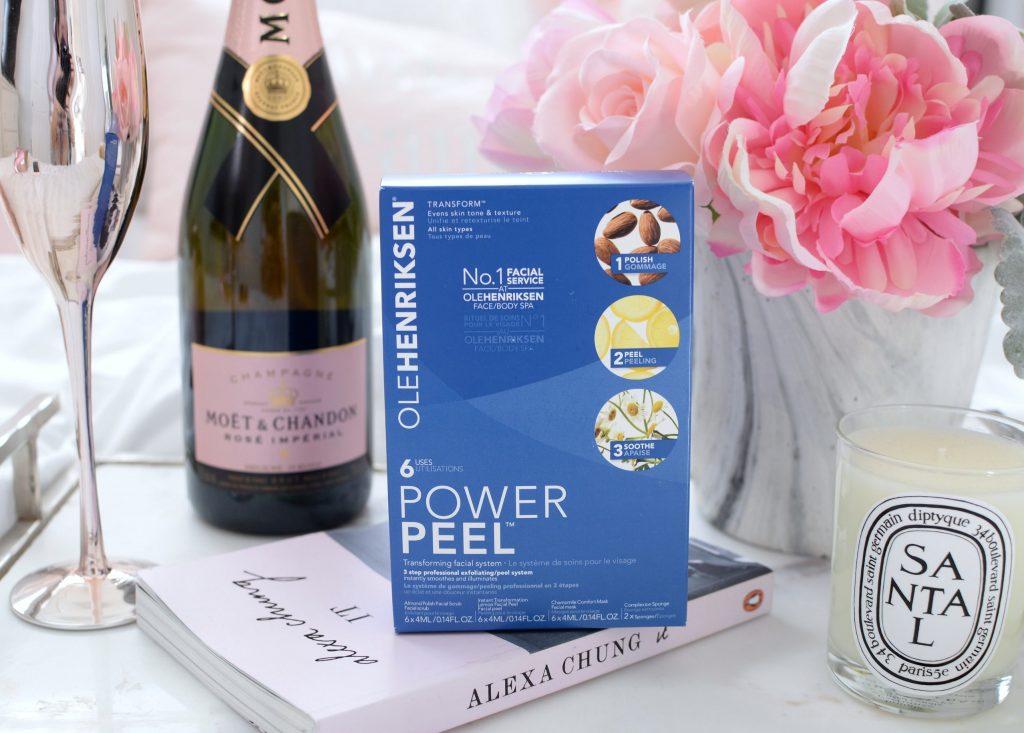 You start by using the polish scrub to slough off all the dead skin cells leaving a completely smooth and radiant finish. Then follow up with the peel, which features glycolic and lactic acids, that gently help to resurface skin's texture and tone. It leaves a more even complexion, with less dark spots, while reducing the look of fine lines. Finish off the treatment with the comfort mask, which contains a fusion of kaolin and five botanical oils, to help purify, calm and moisturize the skin. This kit not only hydrates and brightens the skin, it also helps to reduce the look of redness, while drawing out all dirt, oils and impurities. It's the perfect facial at home for only $60 for a pack of 6.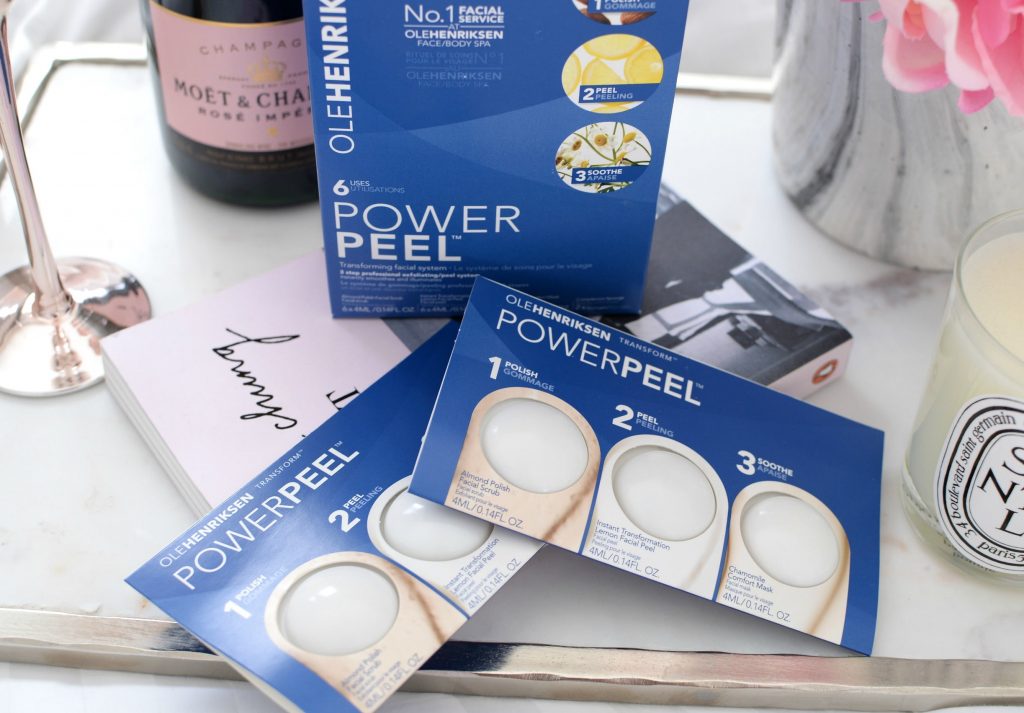 Although a sheet mask is a little more time consuming and finicky than other masks, they are extremely beneficial to the skin. Garnier Skin Active Moisture Bomb Sheet Mask features pomegranate extract and hyaluronic acid to instantly provide deep hydration. Its soft cotton material fits the natural contours of your face, ensuring the perfect fit and allowing every single drop of the serum to penetrate deep down into your skin for maximum results. Not only does it help stimulate the skin cells, to help revitalize and plump up the skin, it also helps to leave the skin feeling soft, smooth and more youthful. In as little as 15 minutes it helps to energize and give a slight brightening effect, leaving your skin flawless and velvety-smooth. It moisturizes without feeling sticky, and its lightweight formula ensures it doesn't clog pores causing future breakouts. It retails for $3-4.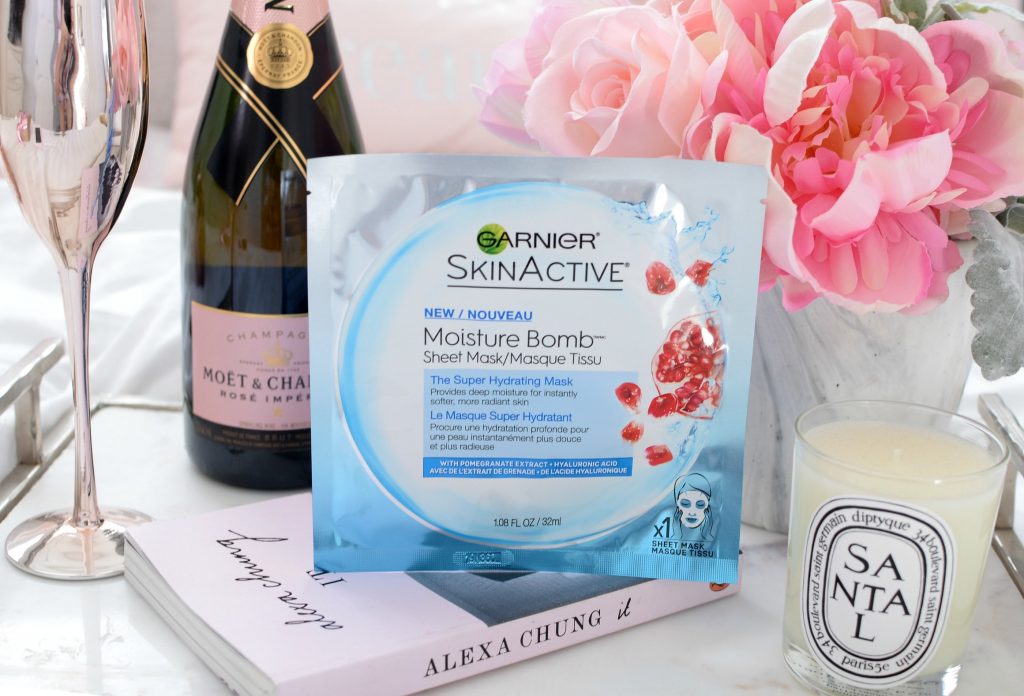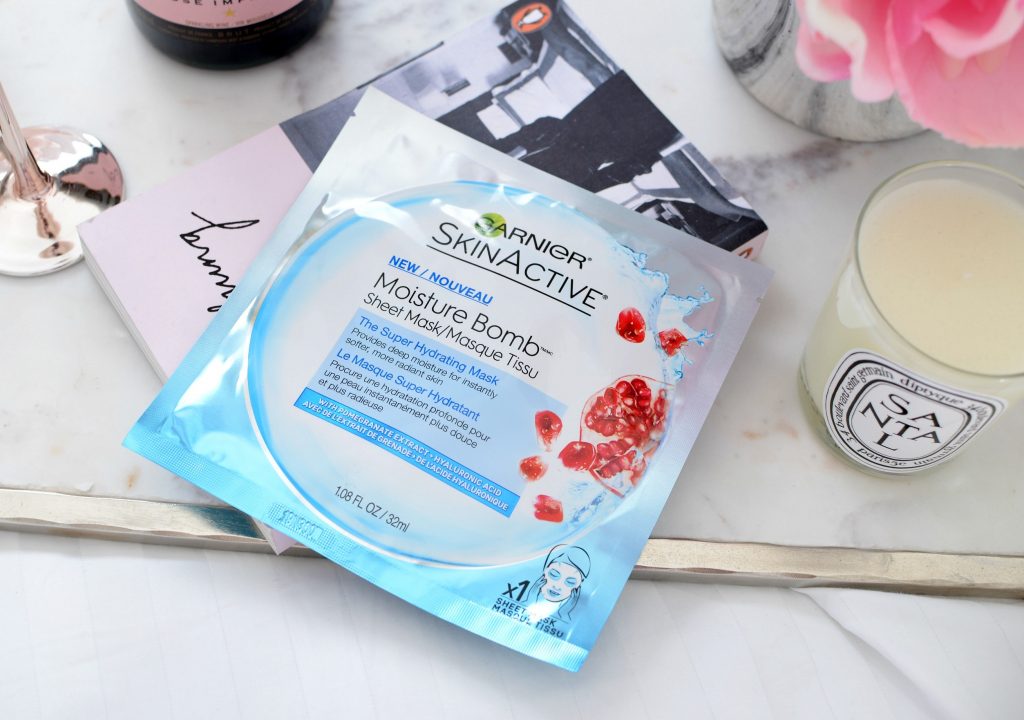 Now that you've cleansed, scrubbed and masked, it's time to lock in all that hydration with a rich and creamy moisturizer. CeraVe Moisturizing Cream has been a Holy Grail product of mine for years. It's formulated with ceramides, hyaluronic acid and glycerine to not only help repair the skin's natural barrier, but actually attracts needed moisture and prevents future moisture loss. Its incredibly thick formula instantly helps to heal dry patches, reduce redness and soothe the skin. From the very first use, you'll notice a huge improvement with the overall dryness of your skin. It honestly does a wonderful job at creating a block between the dry air outside and your skin. This ensures nothing but nourished, hydrated and moisturized skin all day long. It retails for $22.99 for 453g.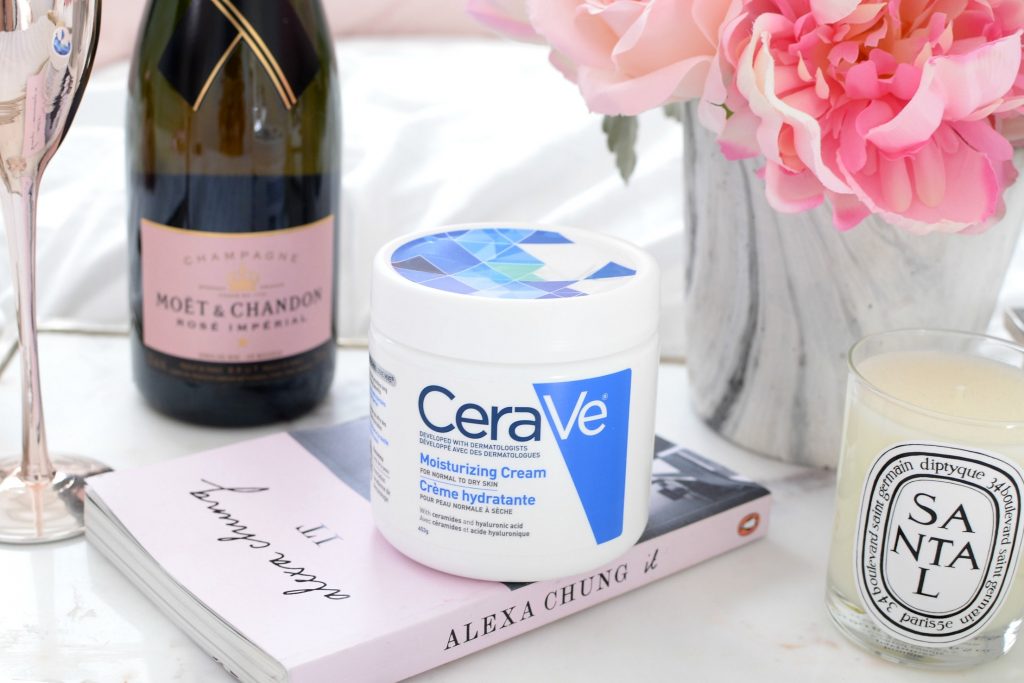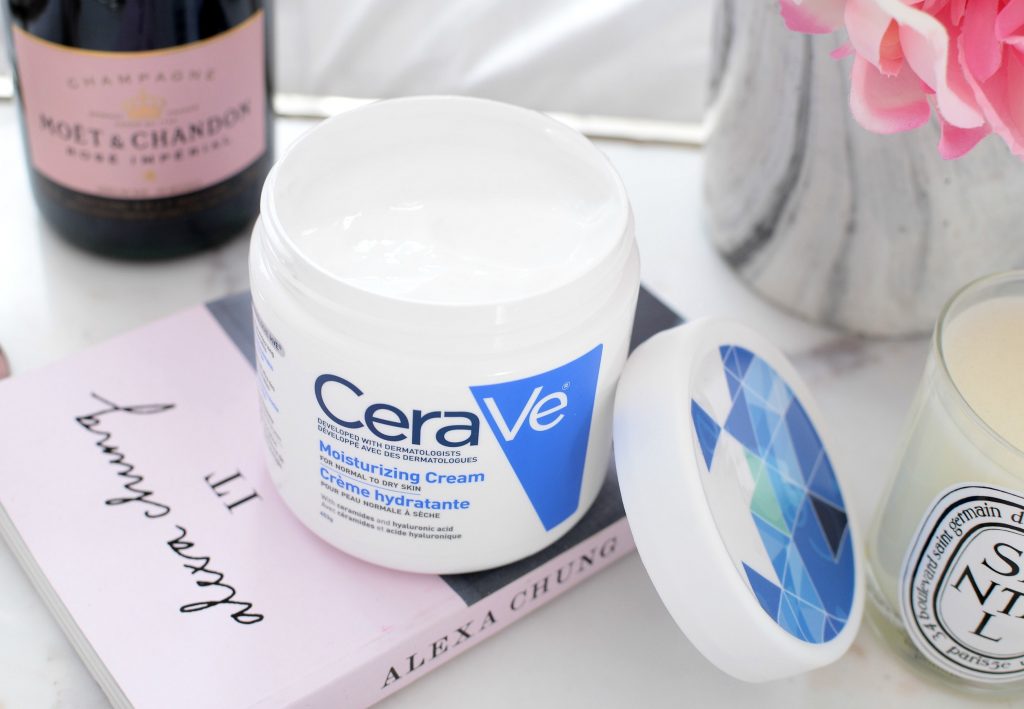 We all know that keeping your body fully hydrated in the winter is key, but did you know that constant licking of the lips, can also dry your lips out? Over licking will remove natural oils found within your lips, leaving them looking and feeling incredibly dry. A good lip balm will not only keep your lips soft, smooth and moisturized, it can also add a touch of colour and shine, giving the appearance of healthier, more youthful puckers. Start your morning with the Fresh Sugar Lip Treatment Perfecting Wand. This unique little wand will help to gently buff away dead skin, while leaving your lips soft, smooth, nourished and with a radiant glow. It retails for $36. You can then follow up with Fresh Sugar Tinted Lip Treatment in Sugar Candy for that extra pop of colour. This power duo will not only help moisturize, but thanks to its SPF 15, it will also help protect it from harmful UV rays. It creates a stunning pop of bright pink to the lips that looks healthy and youthful. It retails for $29.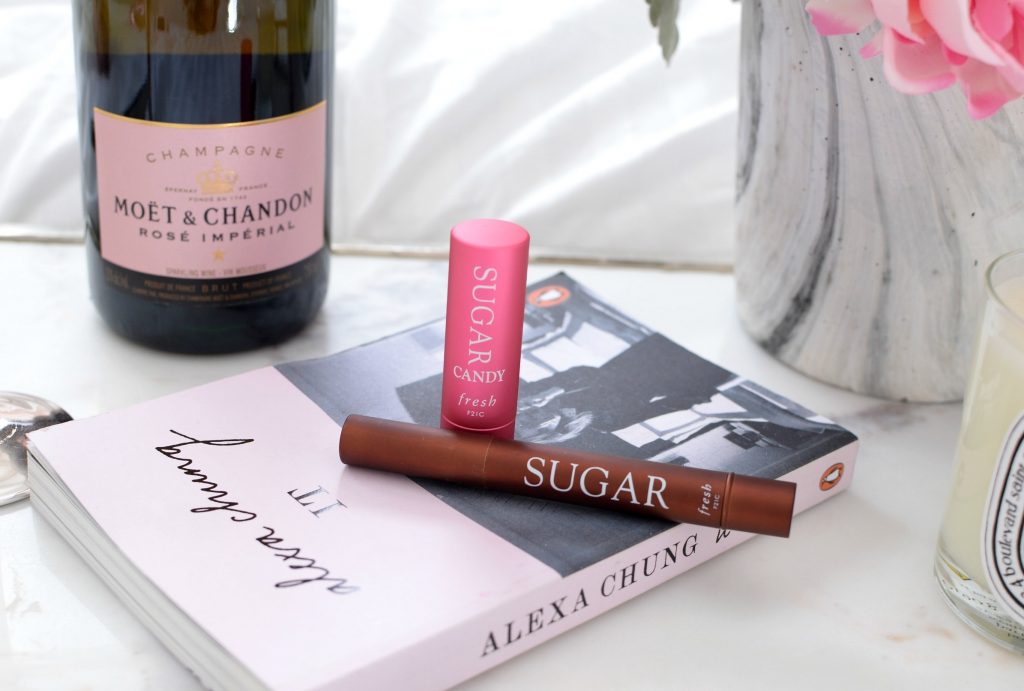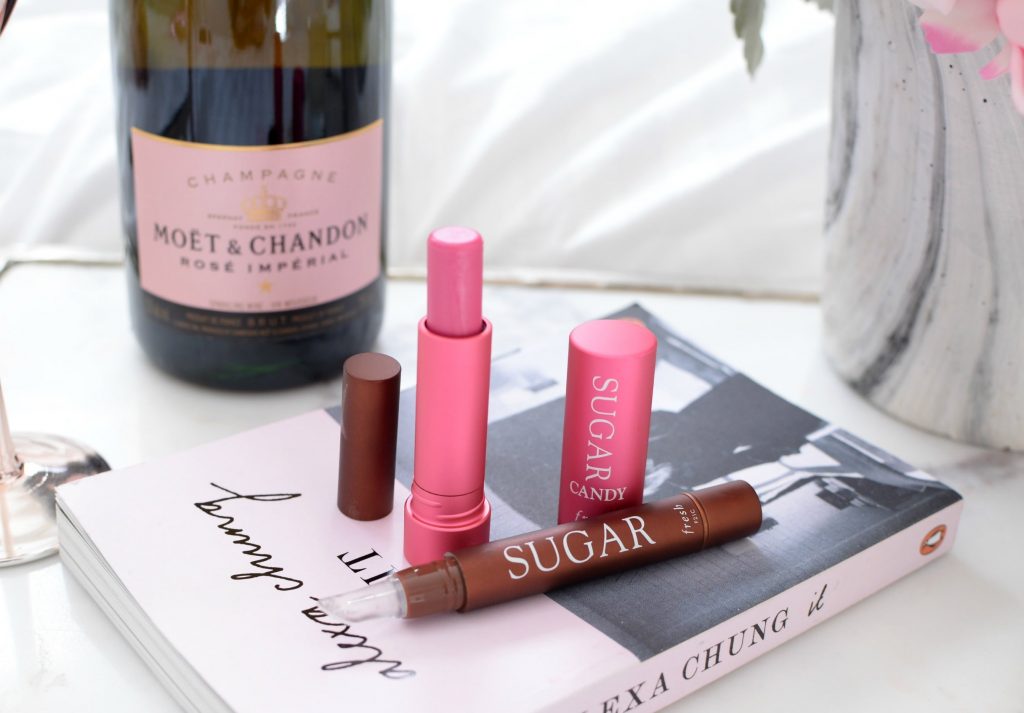 Hydrated skin starts in the shower and although we all know hot water tends to dry your skin out, we can't help but take long, hot steamy showers or piping hot, relaxing baths in the dead of winter. Look for a moisturizing body wash, like Moroccanoil Fleur De Rose Body Shower Milk. This hydrating body wash features an extremely rich and creamy formula that gently cleanses the skin with a luminous rose scent. It comes to a decent lather once in contact with water, yet rinses clean away. It does an amazing job at leaving the skin silky smooth and soft with an added touch of hydration. Unlike other body washes, this body milk doesn't strip your body of its natural oils, leaving it more dehydrated than when you started. Fresh, squeaky clean skin that's comfortable and nourished all day. It retails for $32 for 200ml.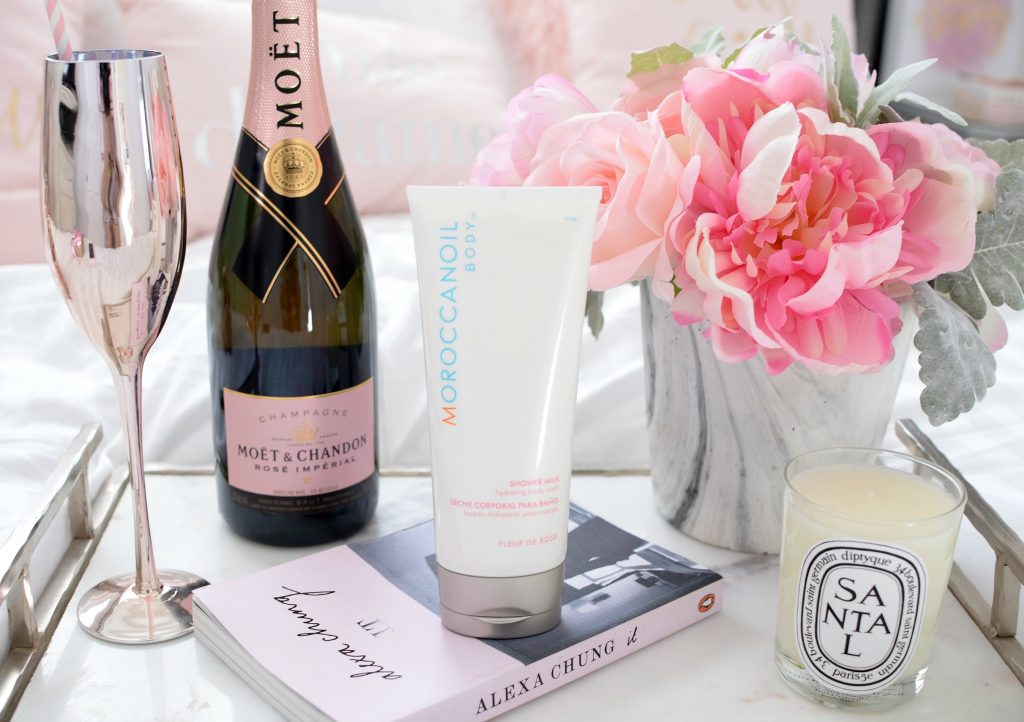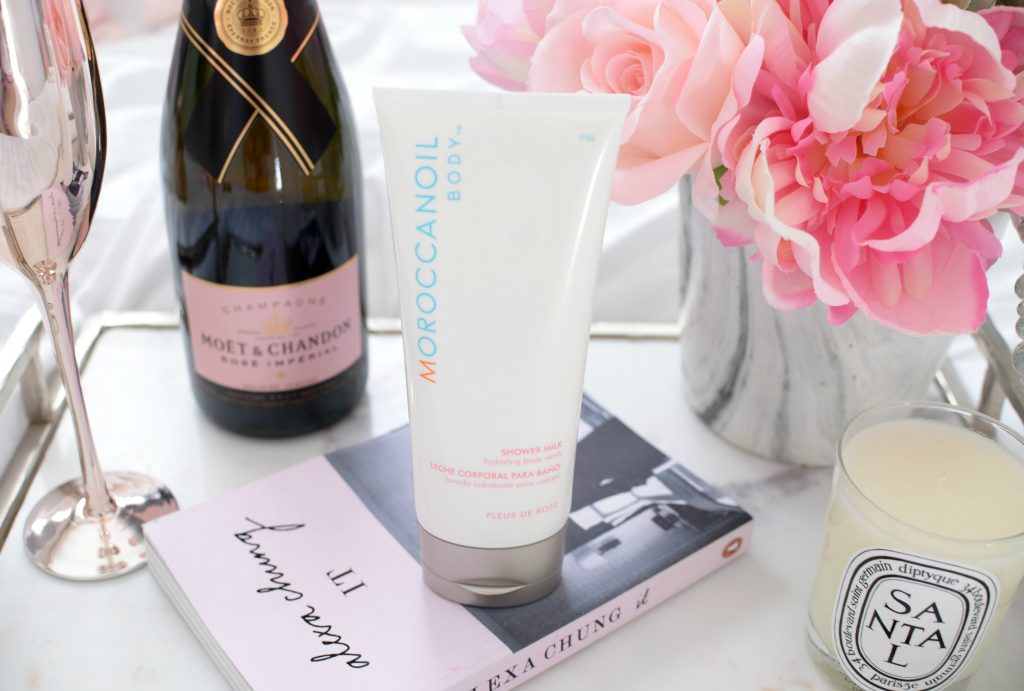 While the skin is still slightly damp from the shower, apply a rich and creamy body lotion. Kiehl's Crème de Corps is formulated with nurturing oils to help keep your entire body hydrated and moisturized all day long. Having somewhat moist skin will allow the crème to apply more effortlessly and will help it penetrate deeper into the skin. It instantly helps to soothe dry, irritated skin, while calming and diminishing redness. Skin is left feeling soft, smooth and ready to take on the cold. It's also perfect for post-shaved legs, as it heals those tiny red bumps and scaly patches you may be experiencing. If you're looking for skin that's radiant and nourished, there's a reason why this is a cult classic. It retails for $41 for 250ml.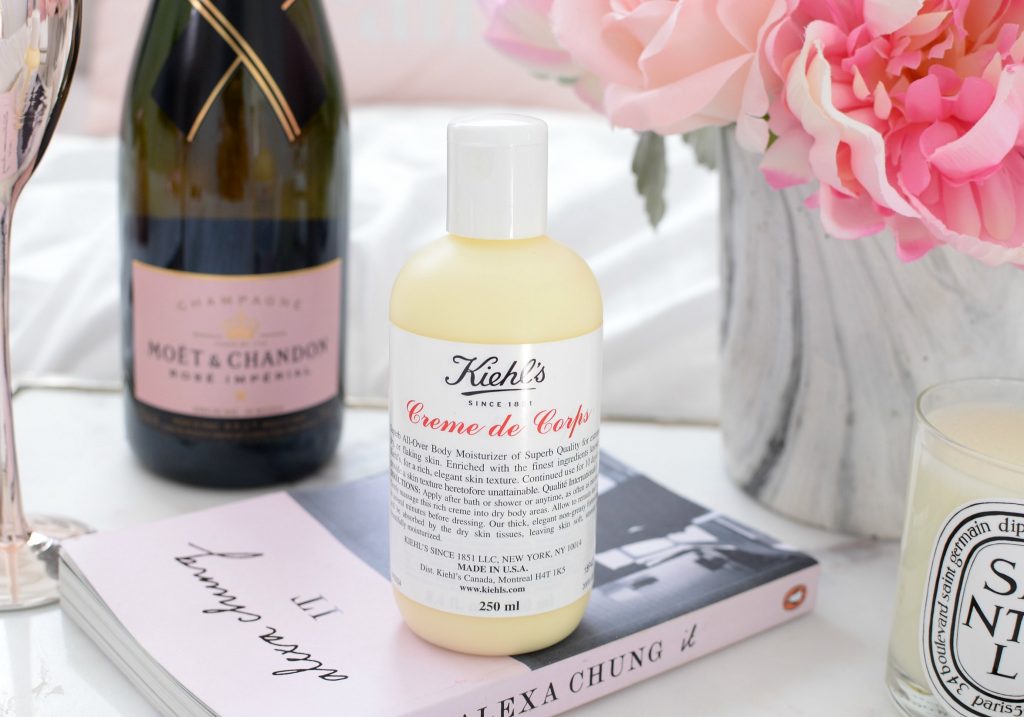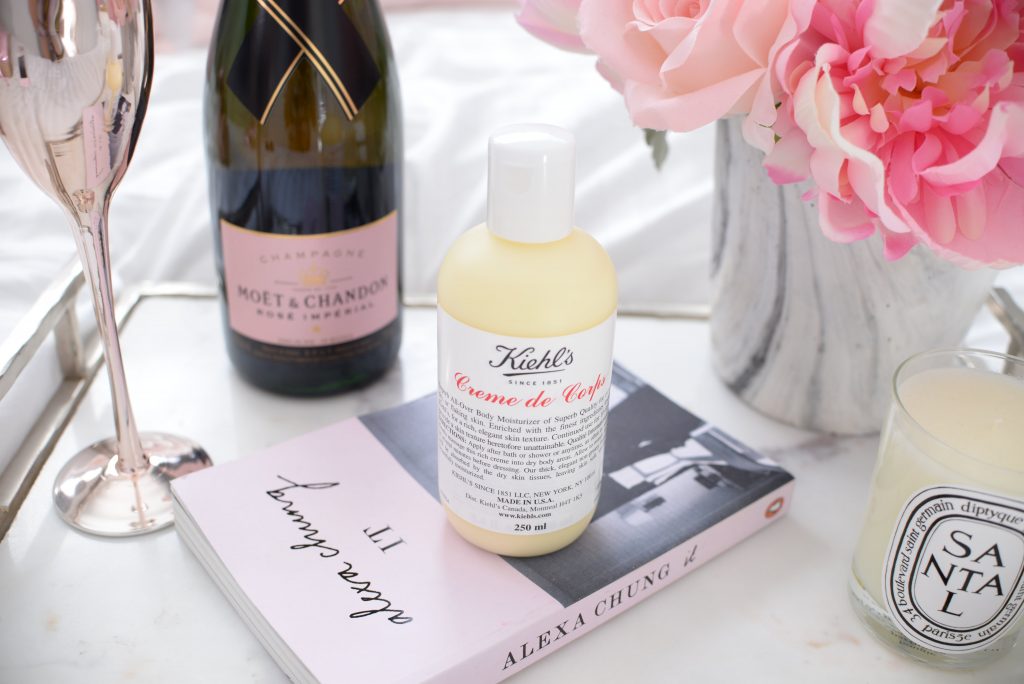 Speaking of iconic products, L'Occitane Intensive Hand Balm is formulated with an extremely high concentration of 25% shea butter, which is why it comes with a higher price-tag, but its thick, opaque, creamy texture repairs and hydrates your hands like no other. It penetrates quickly into the skin, protecting it from the cold, dry air, immediately nourishes the skin for all day hydration and moisturizes without a slippery or sticky residue. Not all hand creams can do this. It can also double as an overnight hand treatment, by applying an even thicker layer than you would in the daytime. It leaves your hands feeling incredibly soft by morning. It retails for $44 for 150ml.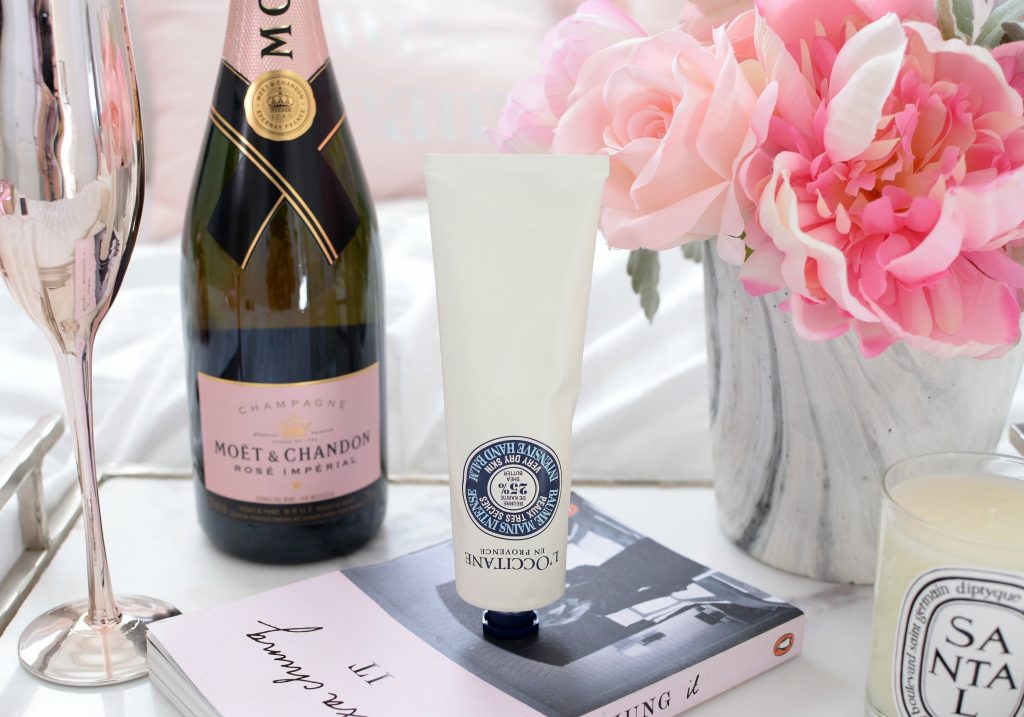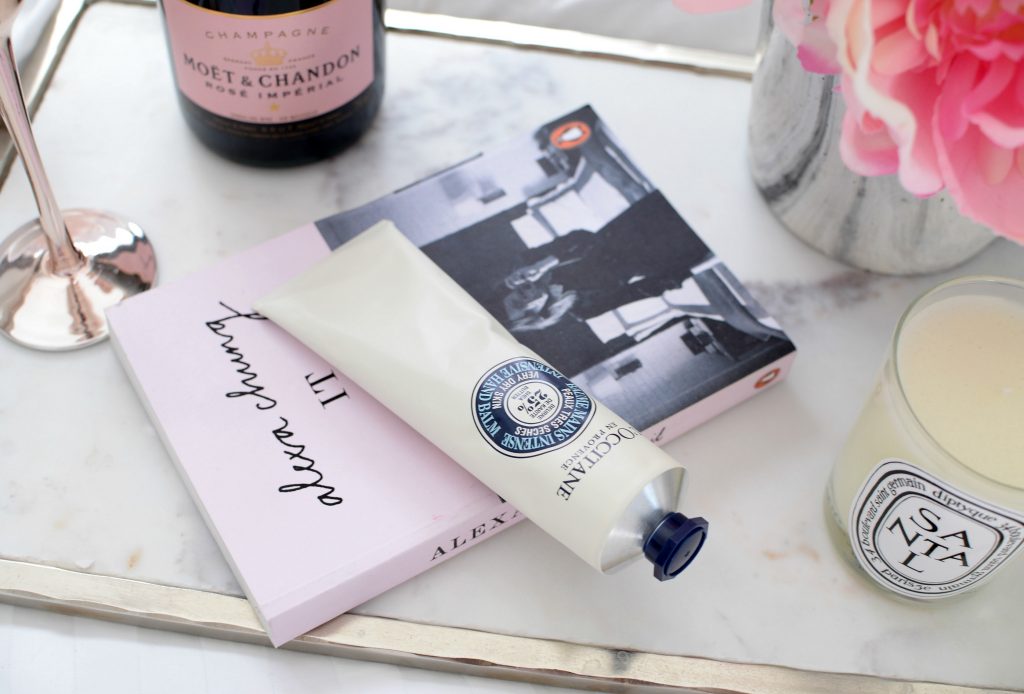 Constant colouring, heat styling, dry air and over-washing can cause your hair to become brittle, dry, weak and prone to breakage. The Pantene Pro-V Daily Moisture Renewal can help bring your hair back to life. Its rich and creamy formula gently cleanses your locks without stripping it of inherent moisture. Dry strands that look limp and flat can benefit from this shampoo as it helps to add a burst of volume where your hair needs it. Pair it with the Pantene Pro-V 3 Minute Miracle Conditioner to help nourish each strand back to strength and silkiness. When used together, your hair will become stronger with less damage without being weighted down. Both help to moisturize the hair, leaving it looking full of body, squeaky clean and full of life.