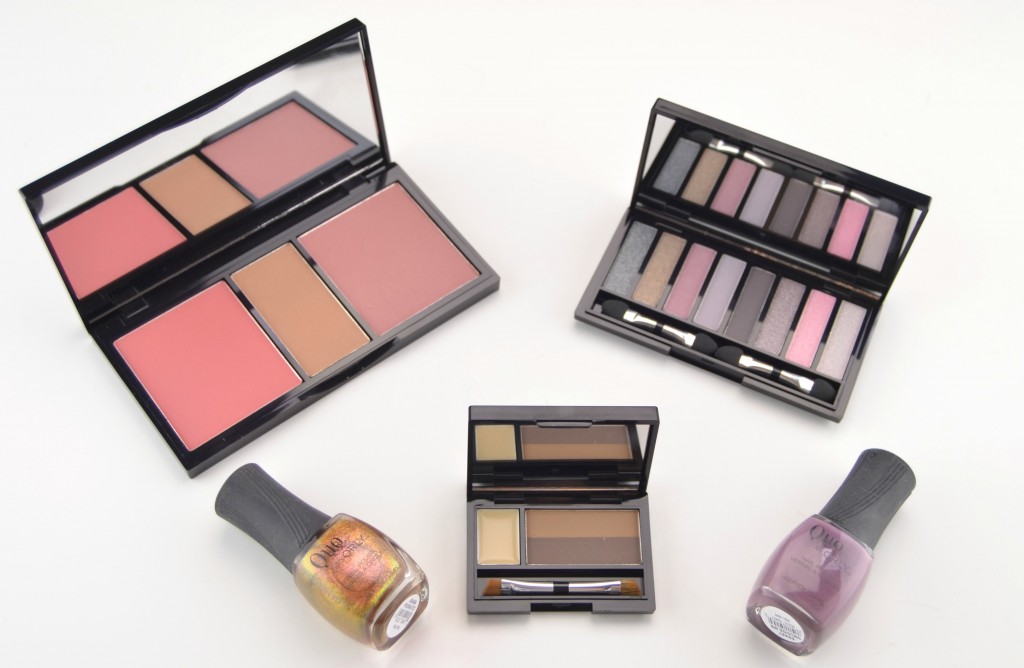 Fall Trends

With each new season comes an exclusive limited edition collection from Quo. From face palettes, to eyeshadow palettes, to lipsticks, to eyebrow powders, the new Quo Fall 2014 Collection has everything you need, including a large selection of brushes and tools to achieve a variety of beautiful looks this fall. Come celebrate the cooler season with a mix of warm neutrals and rich blues packaged in stunning, blue and black zebra print packaging.

Quo Face Palette will help you keep your summer glow with this red and brown tone bronzing powder that helps create a natural effect to the skin. Each palette also combines a complementary highlighter and blush to help you achieve a soft, radiant glow. Each shade is incredibly soft and creamy, is fairly pigmented and blends beautifully into one another with little to no fallout. It comes in two colours, Sumptuous and Whimsical and retails for $20 each.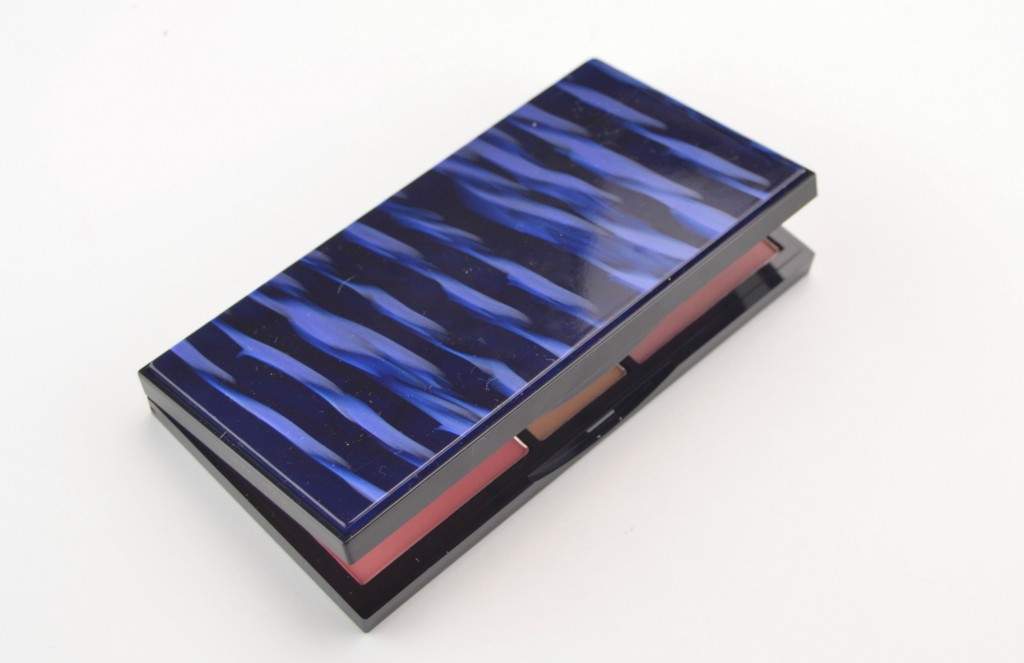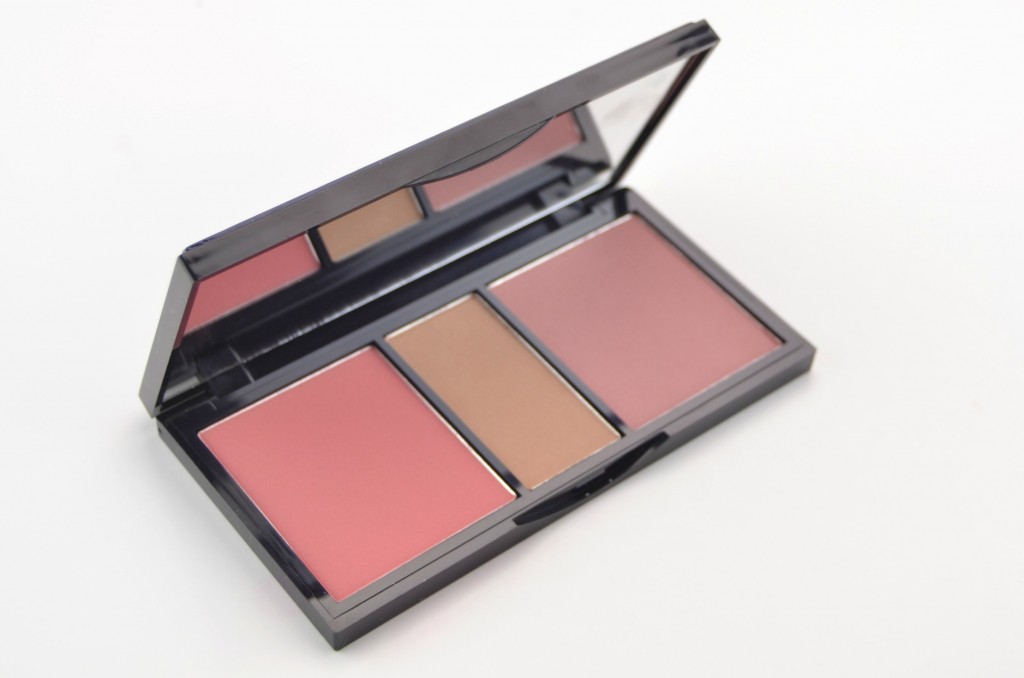 Quo Face Palette in Whimsical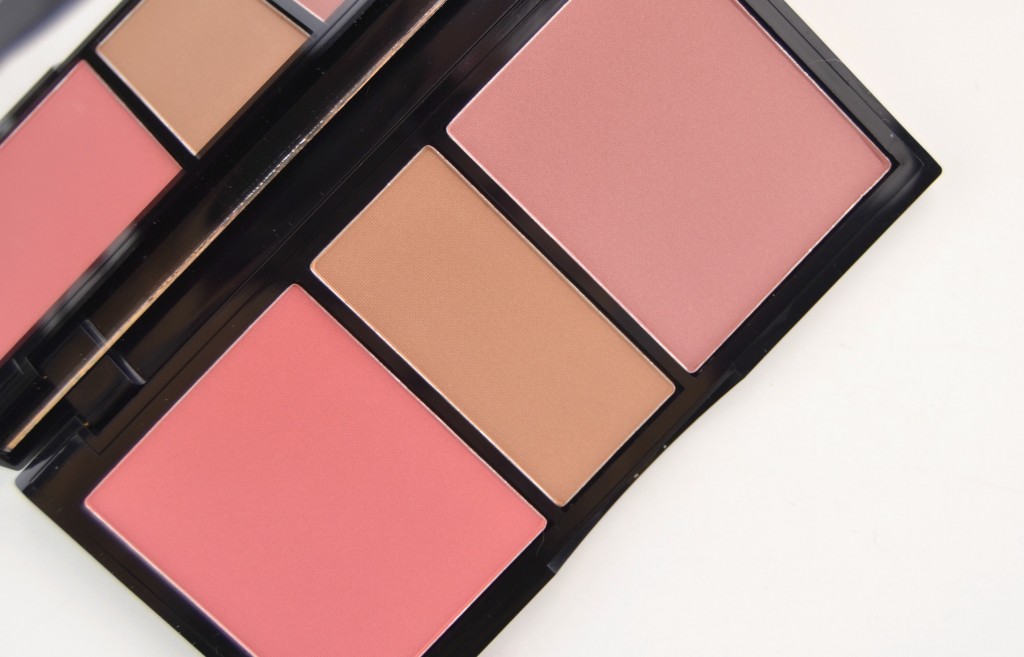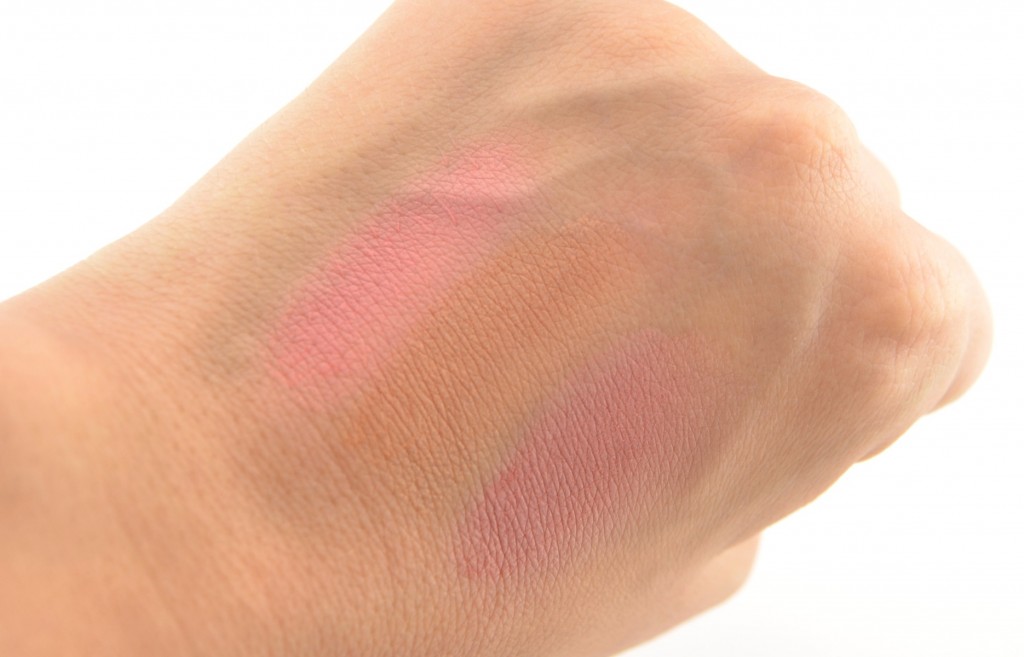 Quo Brows Eyebrow Palette will help you achieve fuller, thicker, more defined brows with this soft, light brown powder, a deep chocolate brown powder and translucent wax. It also comes with a small brow brush to help fill in sparse brows and defined them for a very natural looking finish. Both powders are soft and creamy and easy to work with. They can be easily blended into the hairs for a softer, more natural look, but can also be layered for a more dramatic look for night. The wax is very silky and smooth, not hard at all and is also extremely easy to work with. It helps to lock the hairs in place for the entire day. It retails for $12.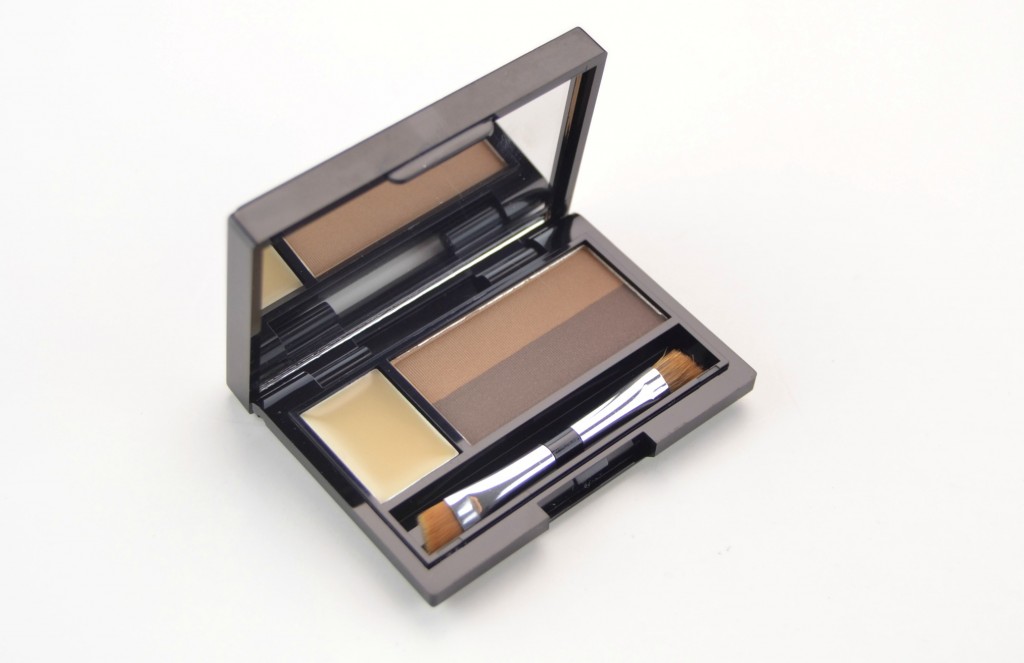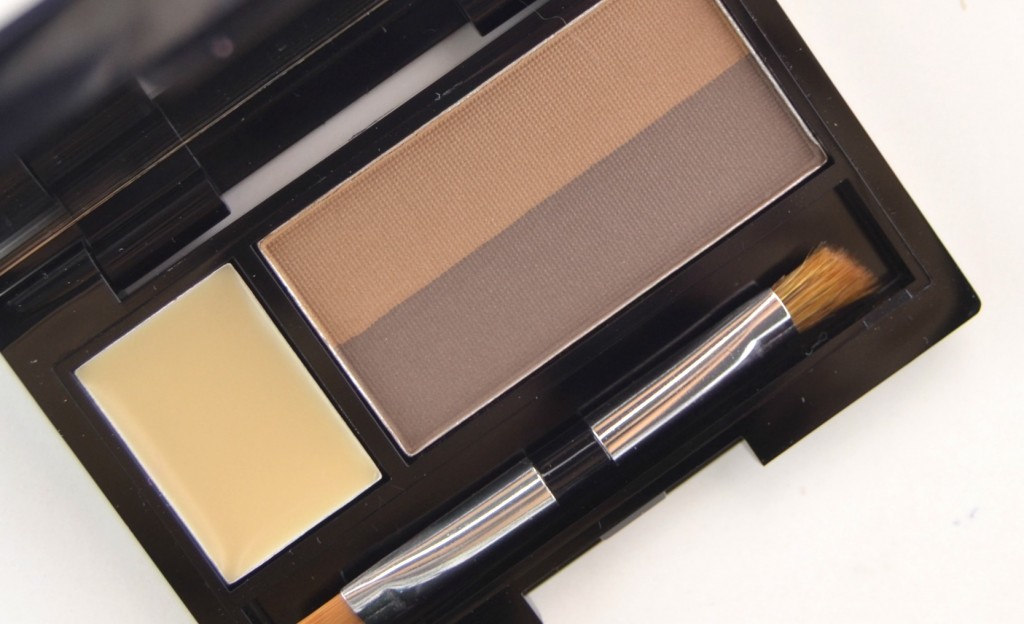 Quo Eye Palette will help accent your eyes in pretty shades of browns, silvers, bronzes, berries and purples in both matte, shimmery and glitter shades. It features 8 different shadows with a smooth and creamy texture, but can be a bit chalky if not paired with a primer. Like some of the other eye palettes from Quo, the pigmentation can be a hit and miss. Some of the darker shades provide true opaque colour in a few easy swipes, where the few light shades (and shimmery ones) deliver a pretty sheer look. These sheer shades are best used as a highlighter or paired over the darker shades to add a little more sparkle and shine. Also make sure to use a good eye primer to provide you with the staying power we all look for in a good eyeshadow. The shimmery shades do tend to have a bit of fallout, so it might be best to apply these shadows before your foundation. It comes in three colours, Fairy Tale, Nightgale and Urban Legend and retails for $18.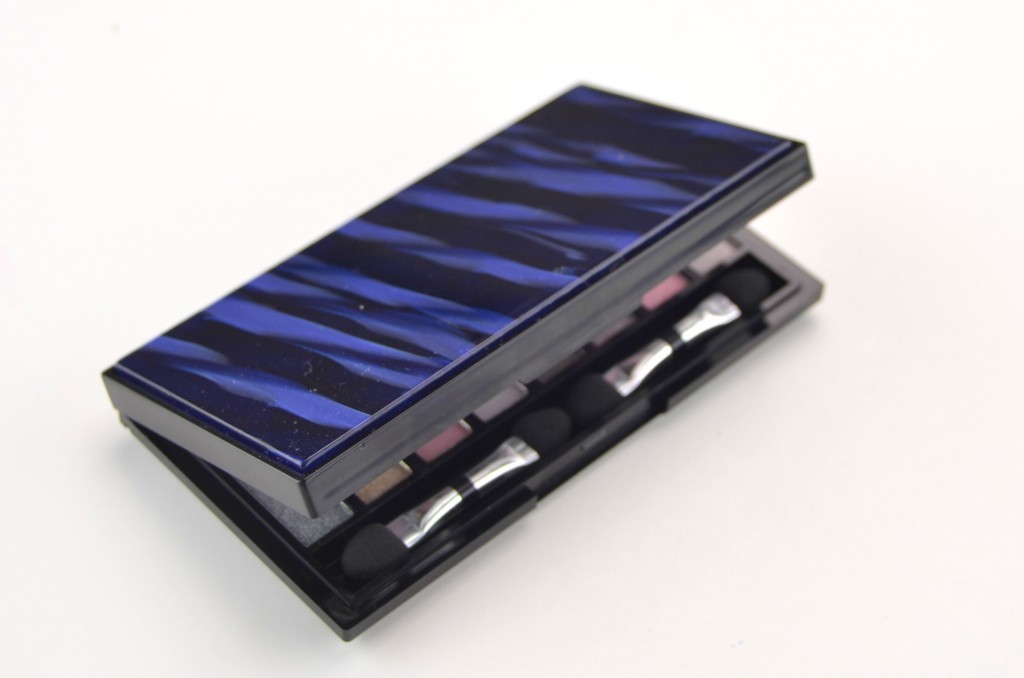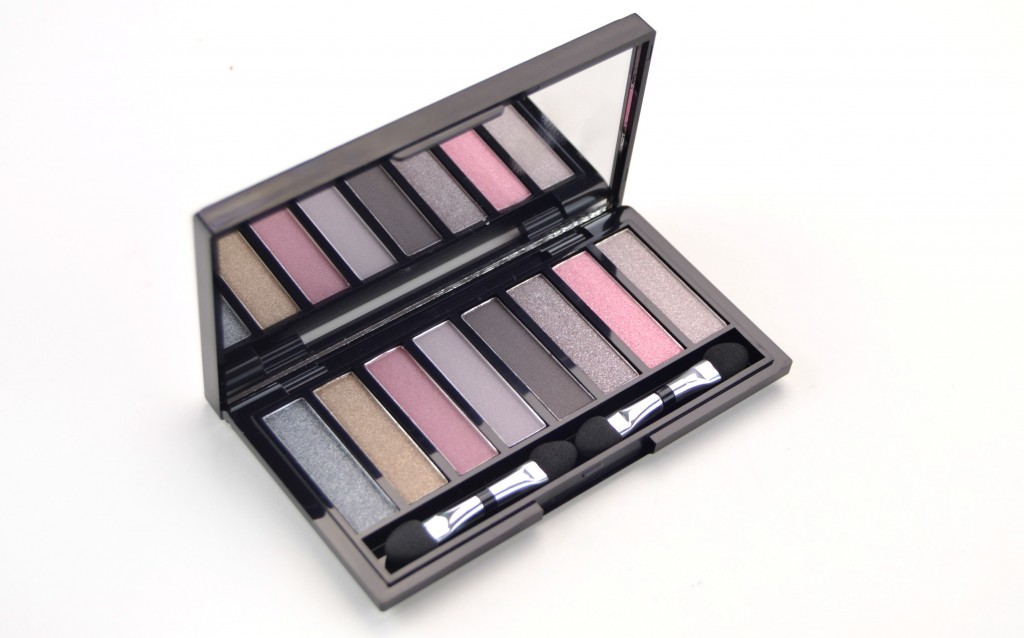 Quo Eye Palette in Fairy Tale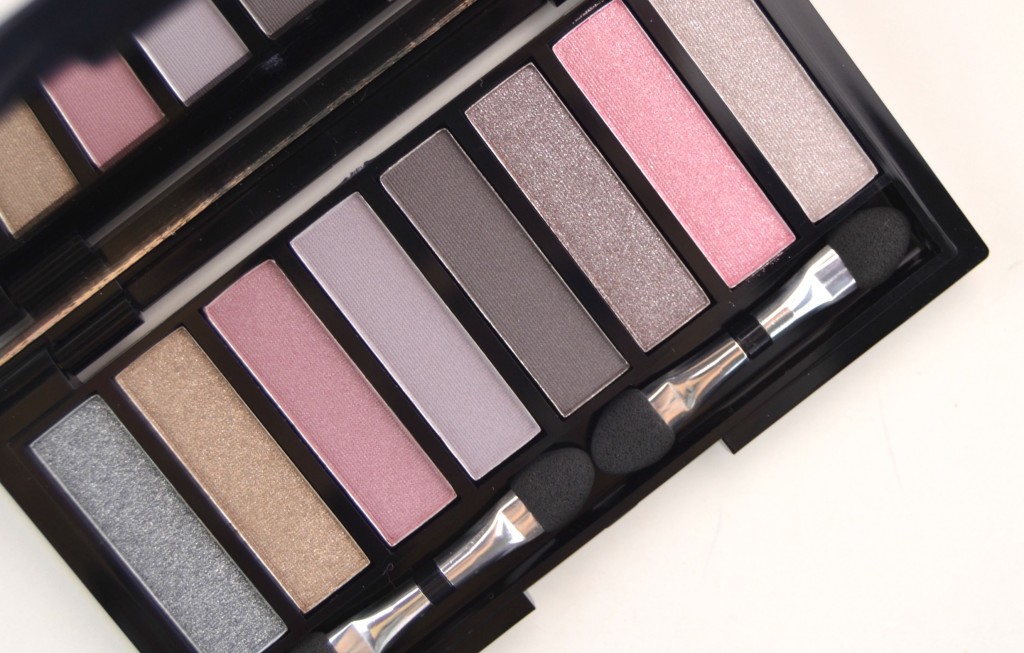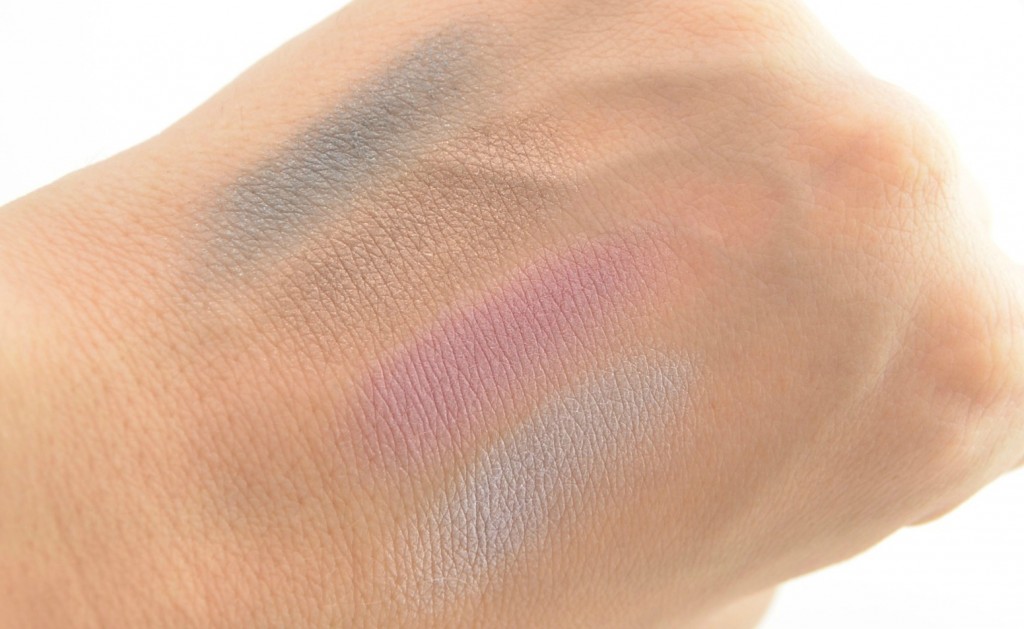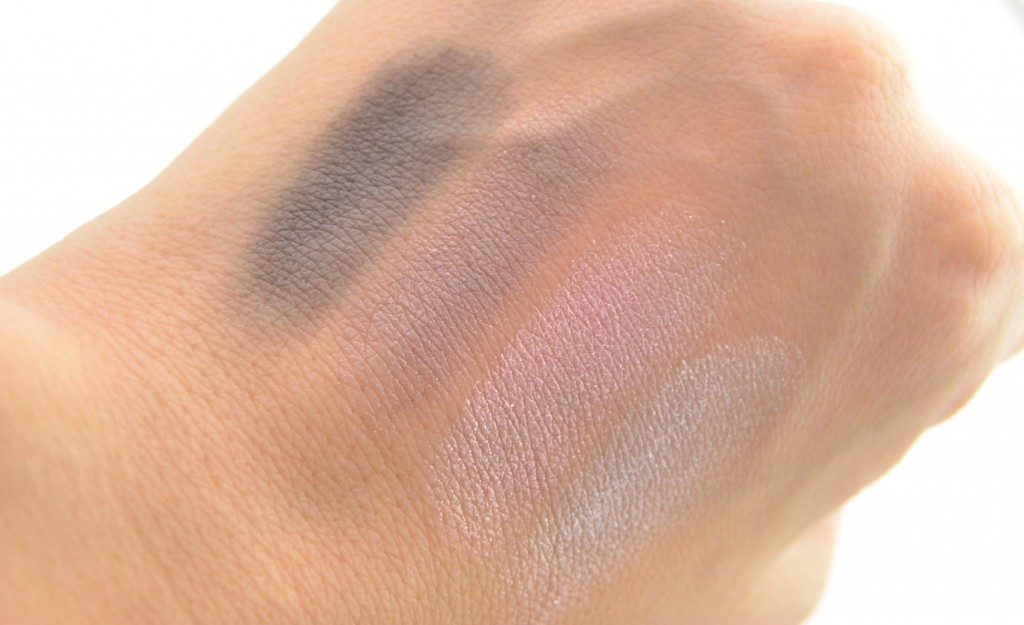 Quo by ORLY introduces 6 rich and warm shades of gold, royal blue, emerald and purple for fall. Like all Quo polishes, it features a quick dry, long lasting, high gloss formula that is designed without any DBP, formaldehyde and toluene. It has a rich and creamy texture that just glides across the nails smoothly and evenly thanks to its unique shaped brush. In as little as 2 easy swipes, it covers the entire nail with true pigmentation and complete opaque. It lasts a solid 4 days before seeing signs of wear or chipping. It retails for $10 each in shades of Clean Sweep, Blue Shadow, Smudge Me, Amped Up, Dark Emerald and Prismatic.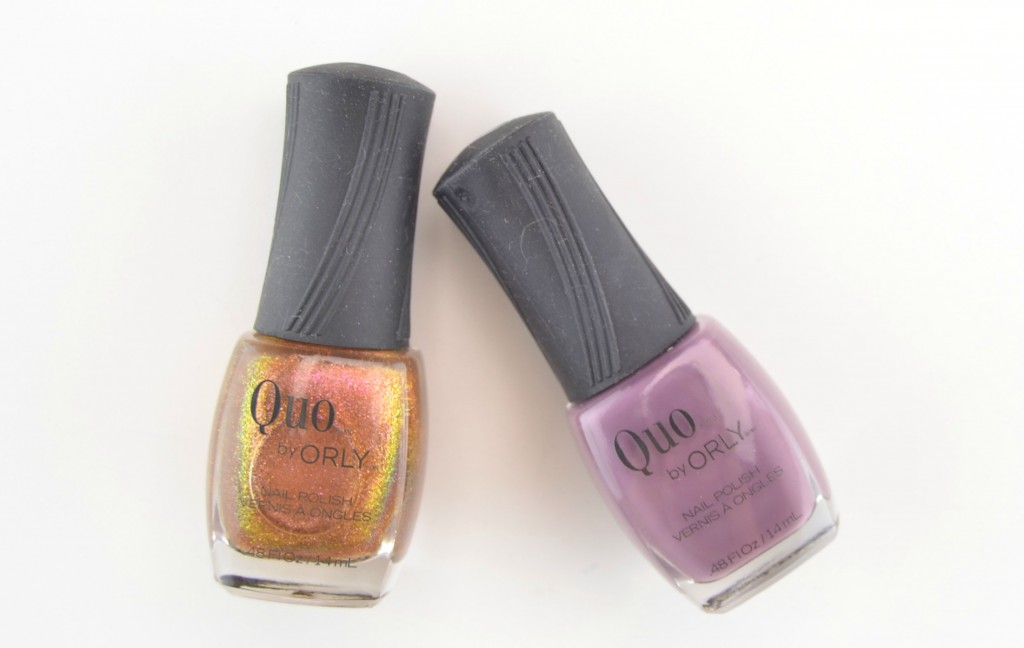 Quo by ORLY in Prismatic and Smudge Me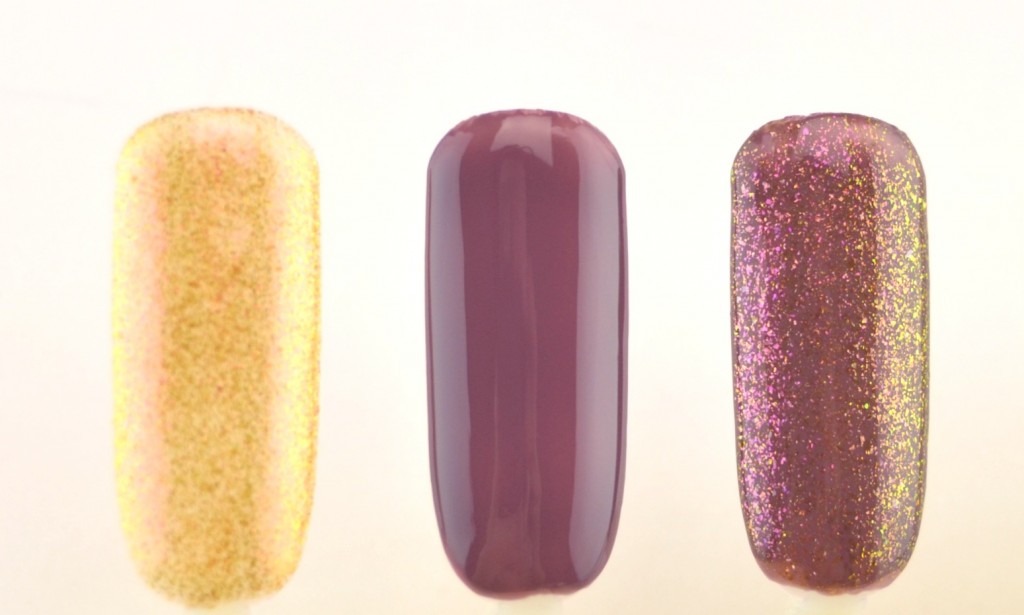 Also in the collection is Quo Lipstick in 4 new shades, Quo Brush Set and Quo Manicure Kit.
A new core product that is added to the Quo lineup is Quo by ORLY Argan Oil Hand Crème that is designed to keep hands and nails in top condition, thanks to its ultra-luxe hydrating formula. It's formulated with argan oil, jojoba oil, avocado oil and shea butter to help keep skin soft and supple, while preventing moisture loss that can cause dry, flaky skin and brittle nails. It has an extremely rich and creamy texture that absorbs into the skin almost instantly. It doesn't feel heavy, greasy or sticky and it gives an invisible protective layer to help keep both skin and cuticles nourished, soft and moisturized throughout the day. It has the refreshing and relaxing scent of lemons to give a sense of calmness to the skin. It retails for $7 for 38ml.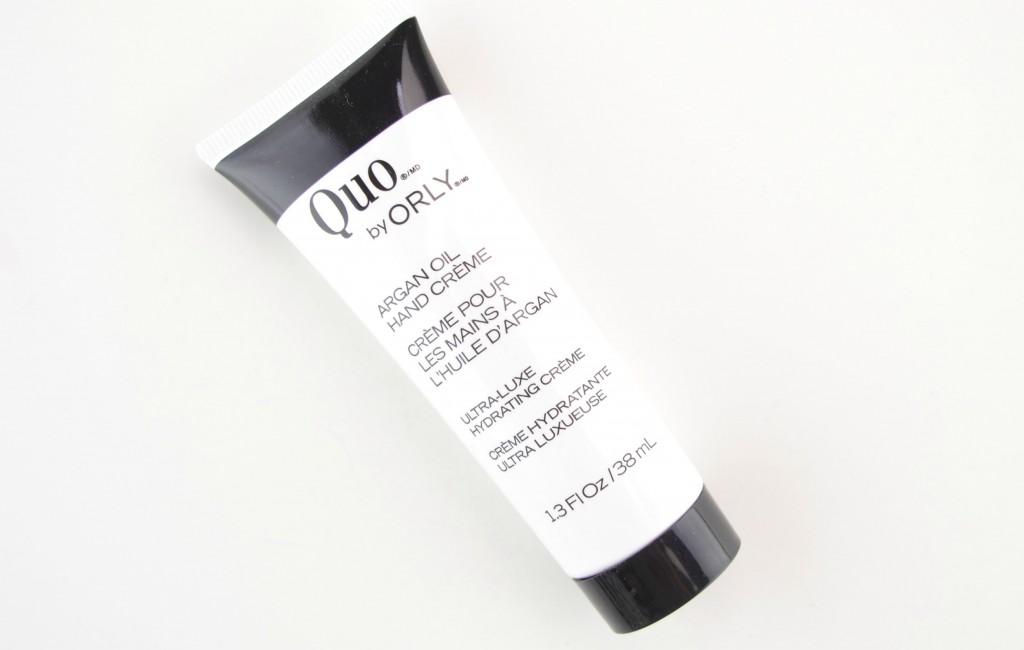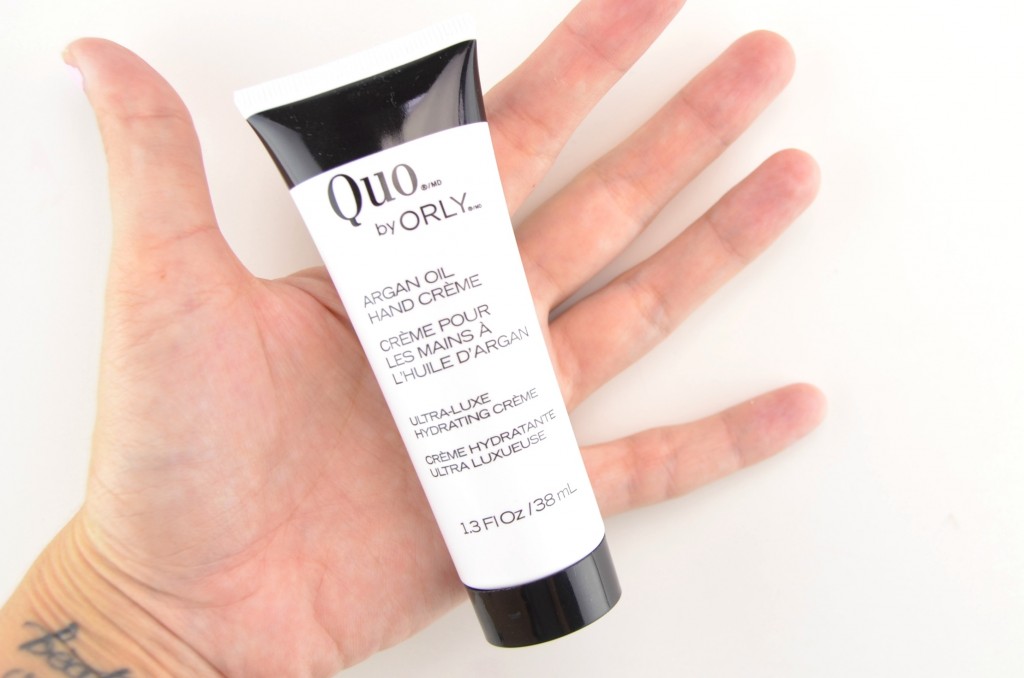 If you like this Quo Fall 2014 Collection Review, you might also enjoy Quo Cosmetics Summer 2014 Collection and Quo Spring 2014 Collection