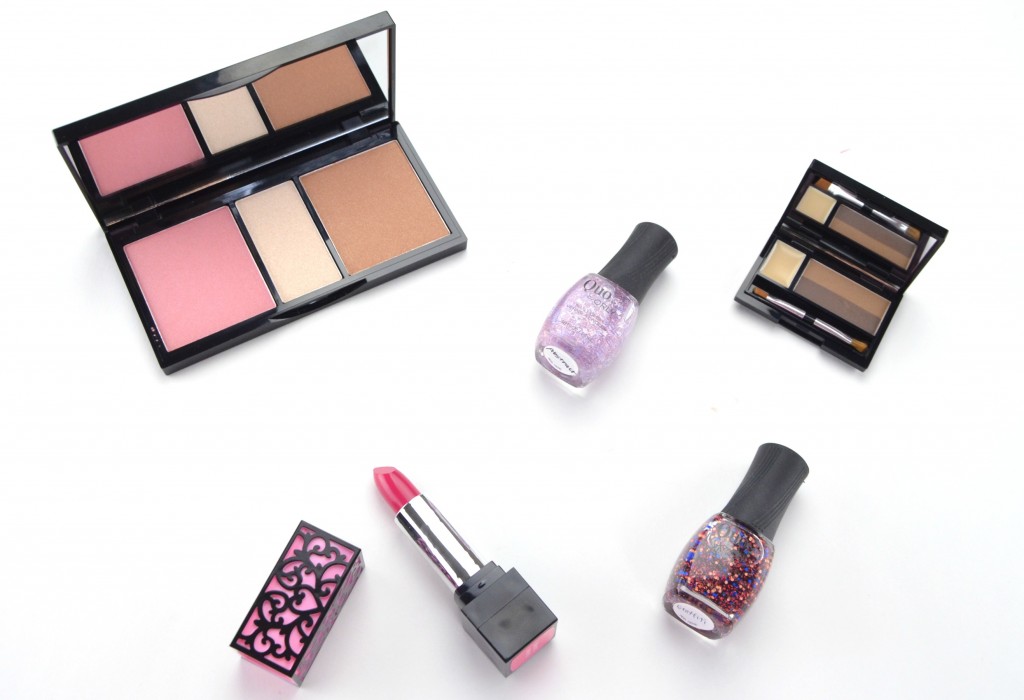 New to Shoppers
It's that time of year again, the new Quo Spring 2015 Collection will slowing be making its way into Shoppers Drug Mart over the next few weeks (around the beginning of April) and this might just be the prettiest packaging I've seen from them yet? This limited edition collection features 3 new eyeshadow palettes, 2 face palettes, 1 brow palette, 2 lipsticks and a set of 8 brushes in a beautiful black cosmetic bag. If you're a sucker for pretty packaging, like I am, this entire collection is going to draw you in. It is done in a stunning black and pink ornate design that gives this affordable collection a luxe feel.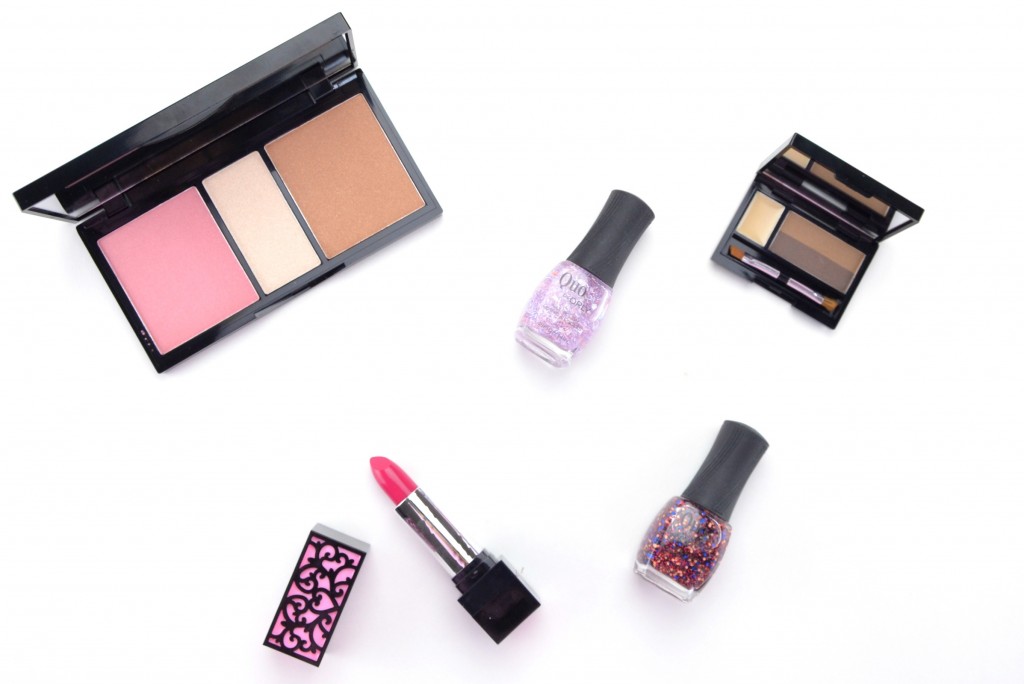 Quo Face Palette is the perfect palette for those looking to dabble in the contouring and highlighting trend without investing a ton of money. Each palette contains a universal bronzing powder that's not only designer for bronzing, but can be used as a contour shade, along with a complementary highlight and blush shade. Although there are two different palettes in the collection, both seem to be virtually the same, Contessa running a little lighter than Camelot. The rosy blush adds a nice pop of colour to the cheek, the shimmery highlight adds a soft, radiant glow to the cheekbones and the bronzer adds depth and a sun-kissed glow without looking orange or fake. Each shade is incredibly soft and creamy, is fairly pigmented and blends beautifully into one another with little to no fallout. The bronzer is a little sheer and needs to be built up to achieve any kind of colour payoff. It retails for $20 each.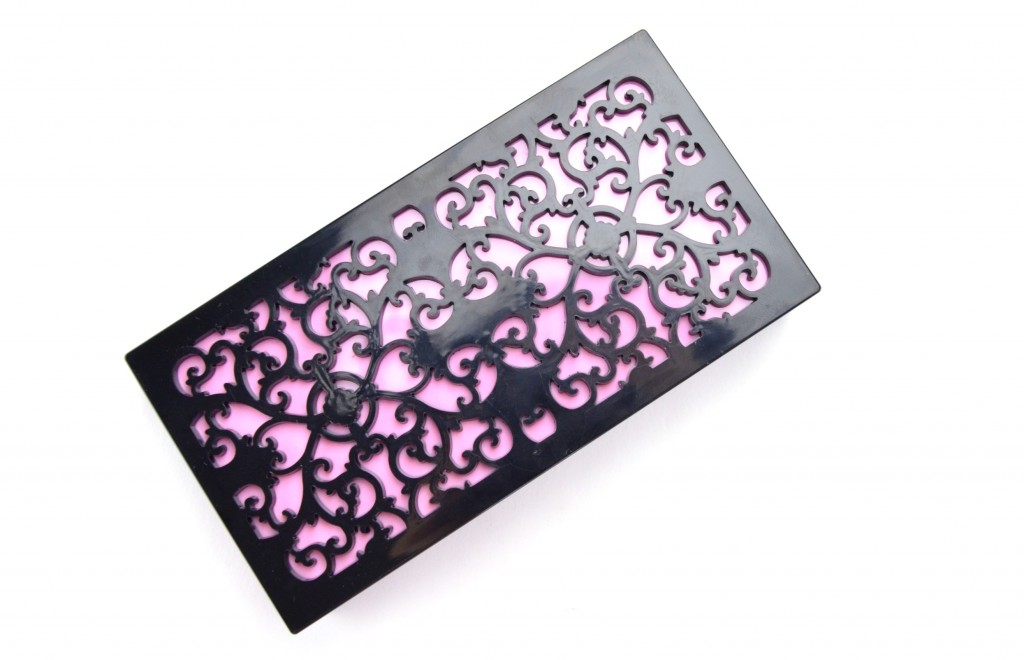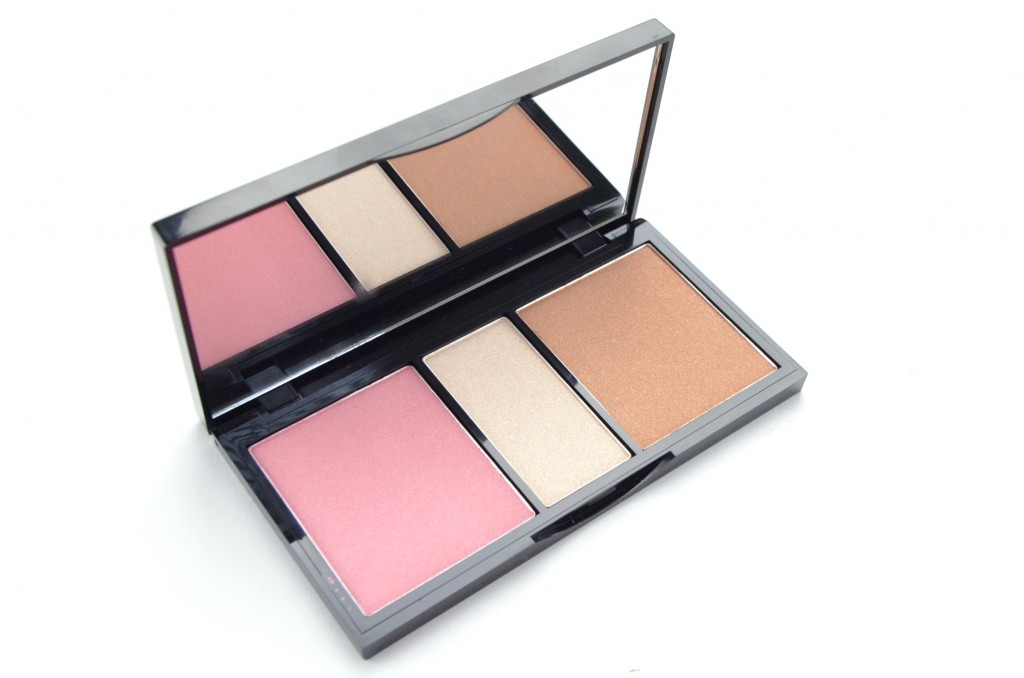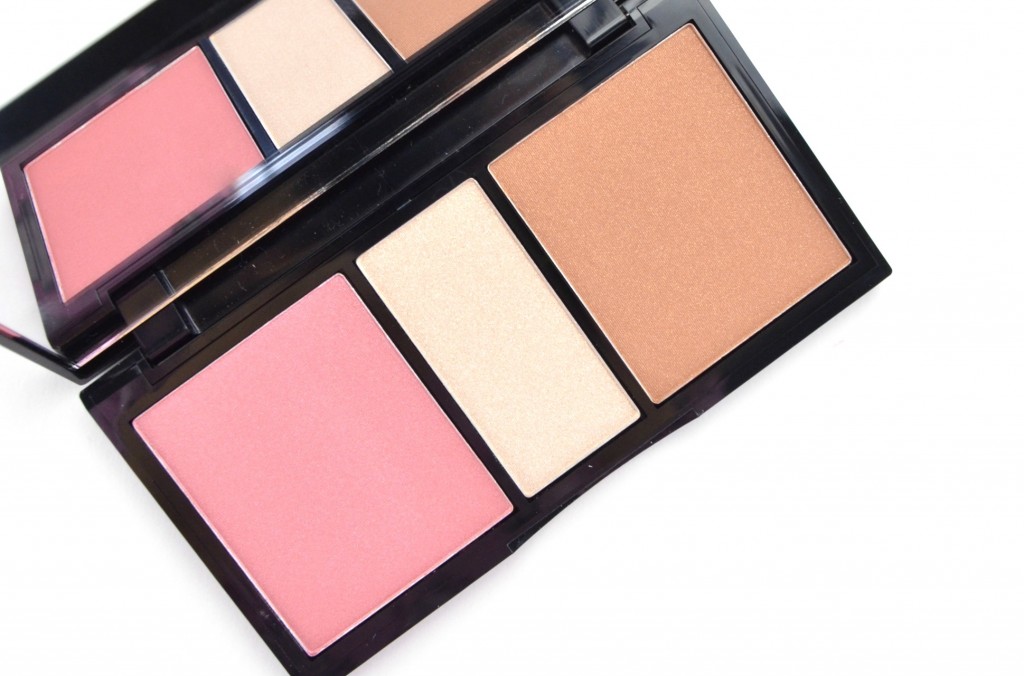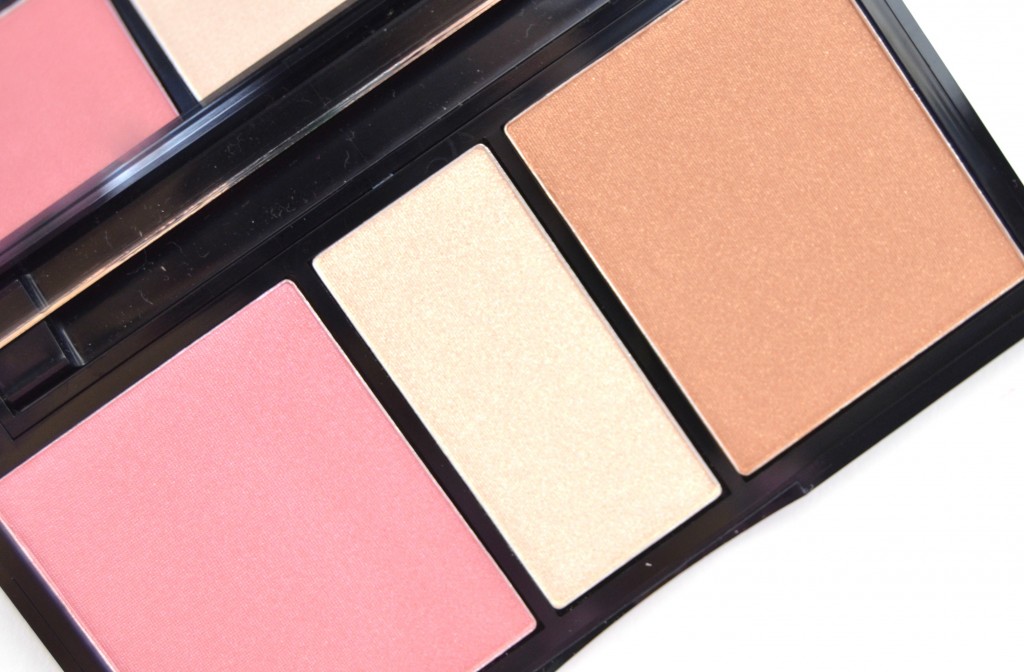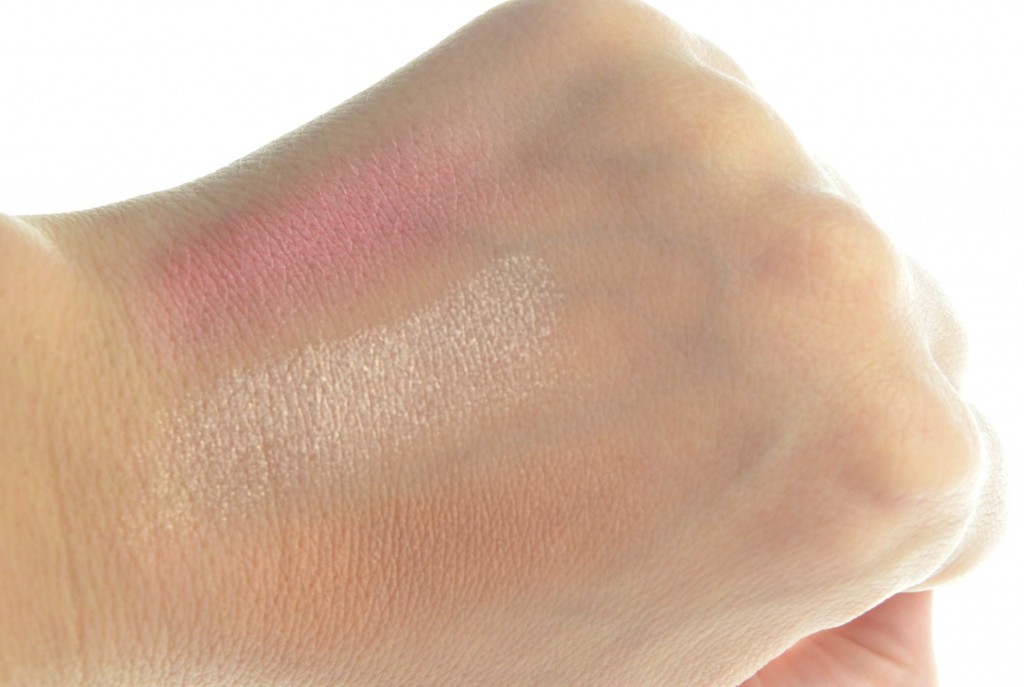 Quo Brow Palette features a light brown powder, a deep chocolate brown powder and translucent wax, along with a small brow brush to help fill in sparse brows and define the brow. To me, it looks exactly the same from the previous Quo collection, just in different packaging? You can jump on over to my Quo Fall 2014 Collection to see the full review.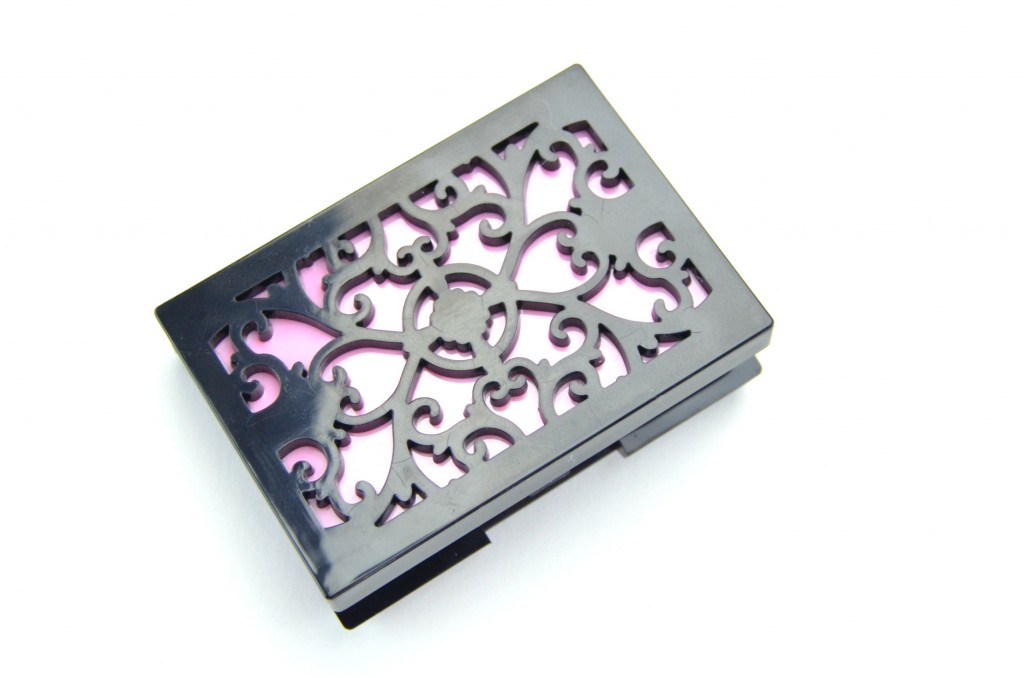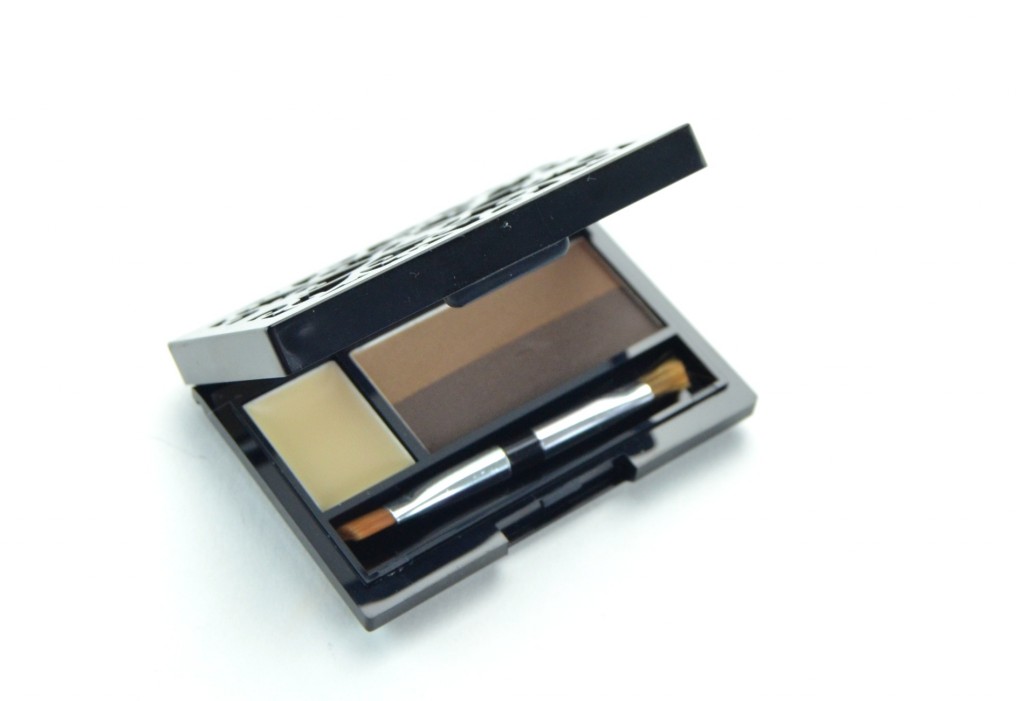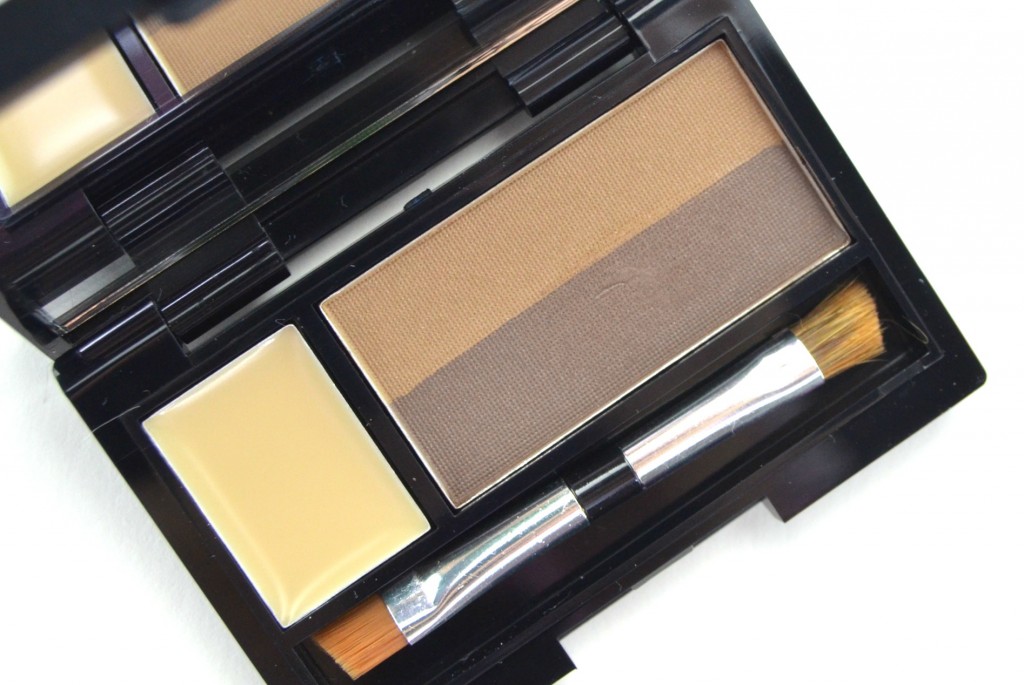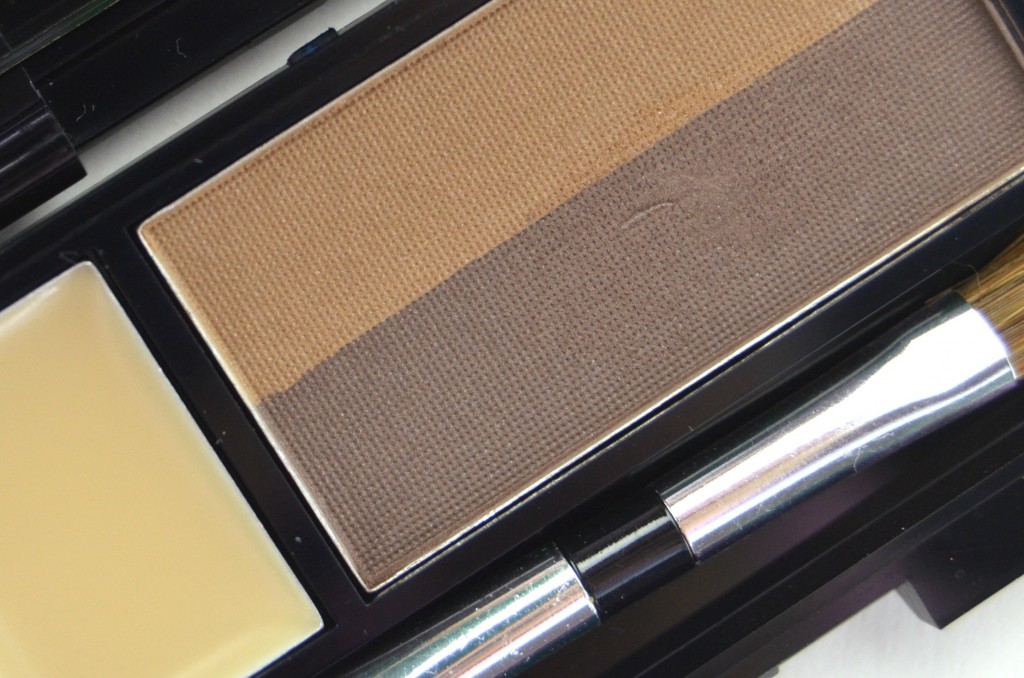 Quo Lipstick comes in a square shape lipstick tube in two universally flattering, yet vibrant and bold shades. This is my first time trying Quo lippies and I'm pleasantly surprised. It has a fairly rich and creamy texture that seems to just glide across the lips with ease. It's comfortable to wear throughout the day and stays put for a solid 3 to 4 hours. It's pigmented and provides true opaque colour in a few swipes, although you'll need to build it up a little if you're looking for true colour payoff. Although not the most moisturizing lipstick I've tried, it doesn't seem to dry my lips out. Charm is an extremely bright fuchsia that's incredibly fun and spring like, whereas Illusion is a richer, deeper mauve that's more on the neutral side of things and each retail for $12.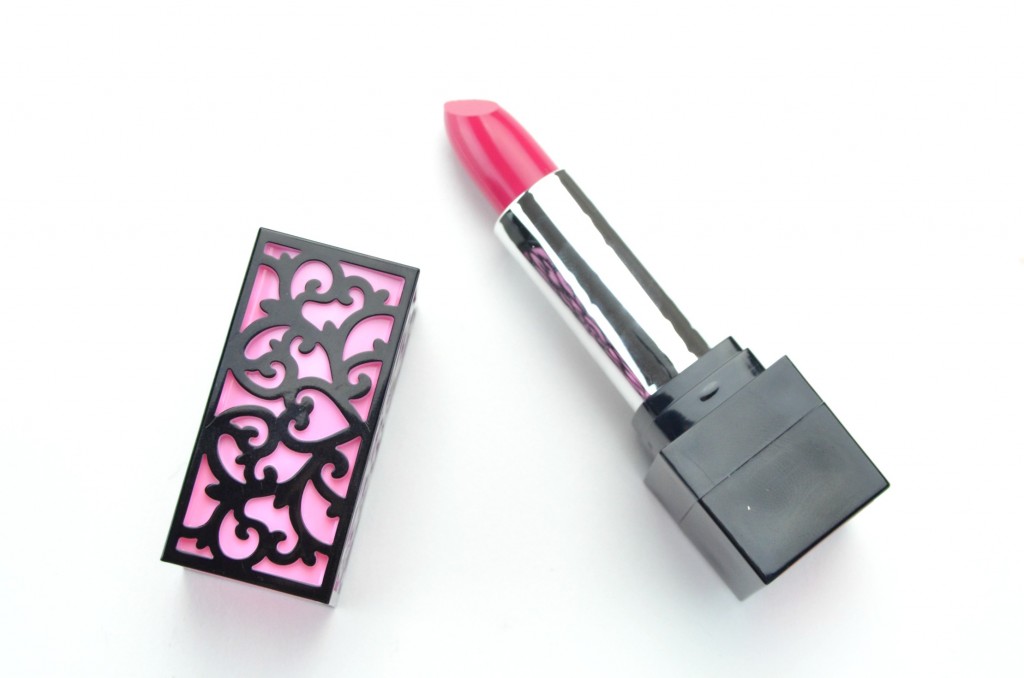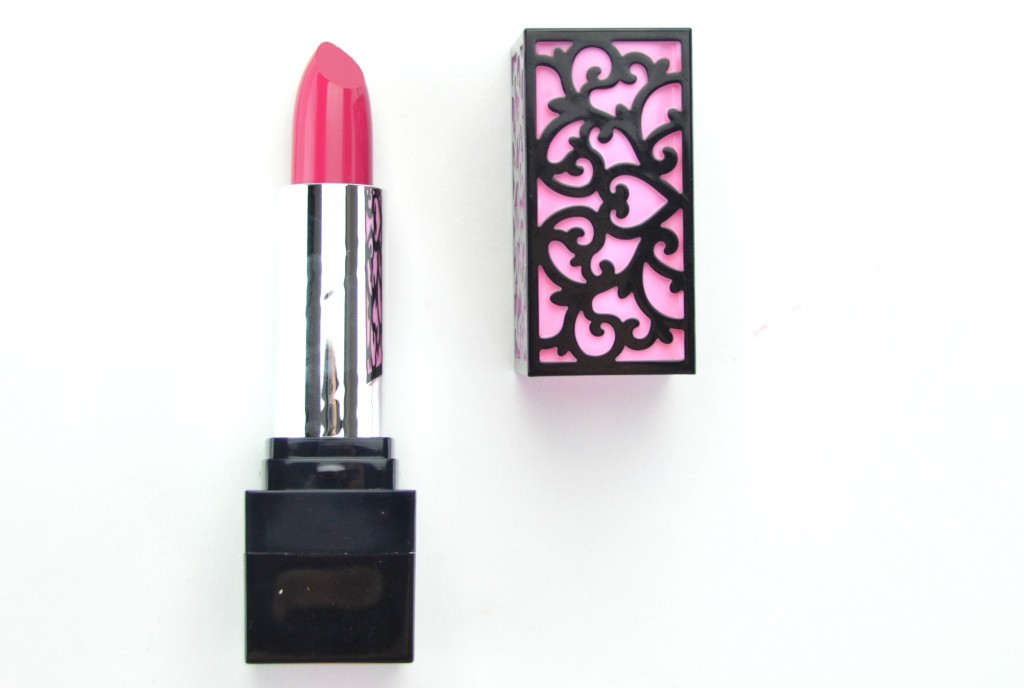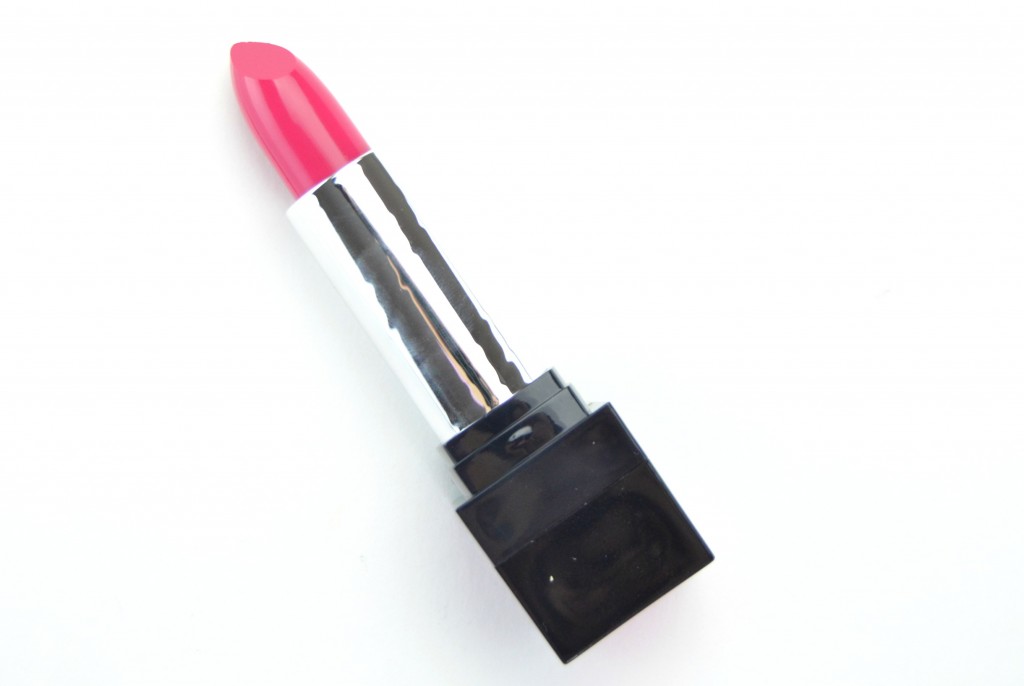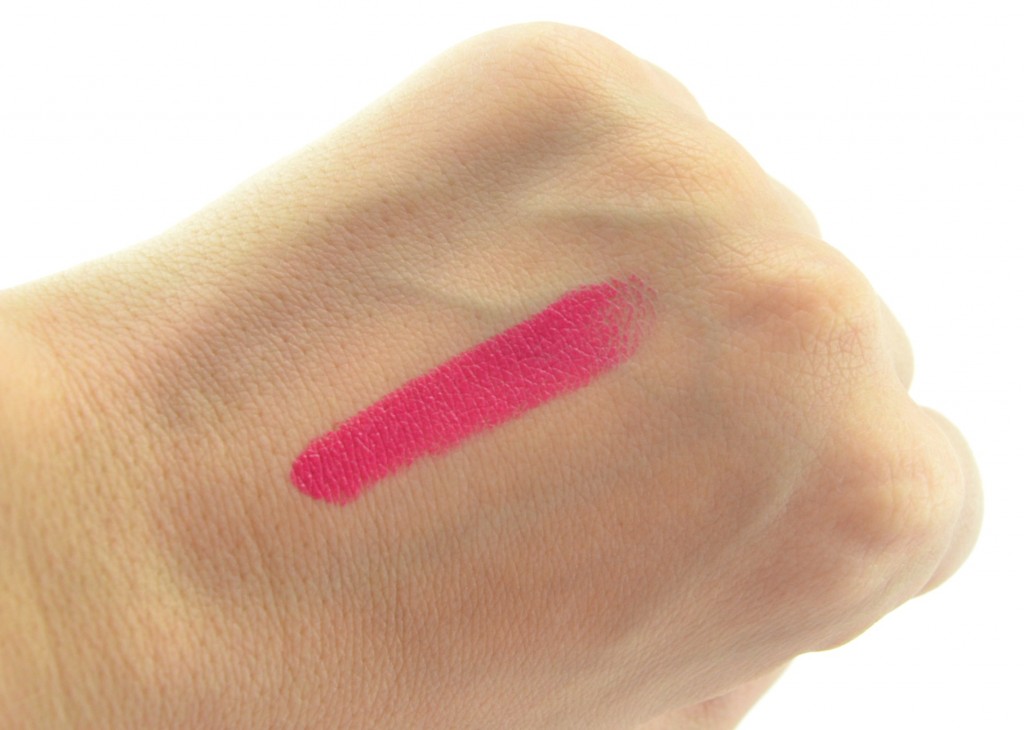 Although not technically apart of the Quo Spring 2015 Collection, Quo is releasing 4 new Quo by Orly nail polish shades that just so happen to look beautifully with the rest of the collection. The 4 new shades are right on trend, unique and add a little sparkle to any nail look. These new limited edition shades are inspired by the art scene and work equally as beautifully on their own as they do paired over your favourite springtime nail polish shade. It has a quick dry, long lasting, high gloss formula that's free of any DBP, formaldehyde and toluene. It has a rich and creamy texture, where the glitter is submerged in a clear base. Even though each shade has a ton of glitter, it seems to glide onto the nail smoothly and evenly. Its wide brush covers the nail in 2 easy swipes. Like all glitter polishes, it seems to last on the nail a lot longer and does take a good nail polish remover/ acetone to remove it. It comes in shades Graffiti, Contemporary, Abstract and Pop for $10 each.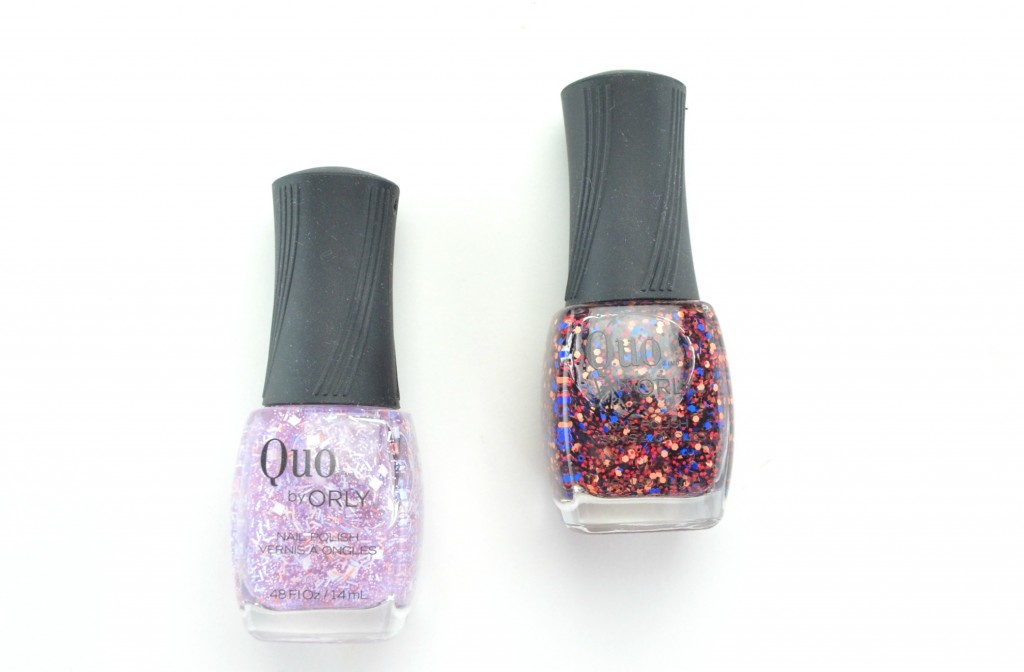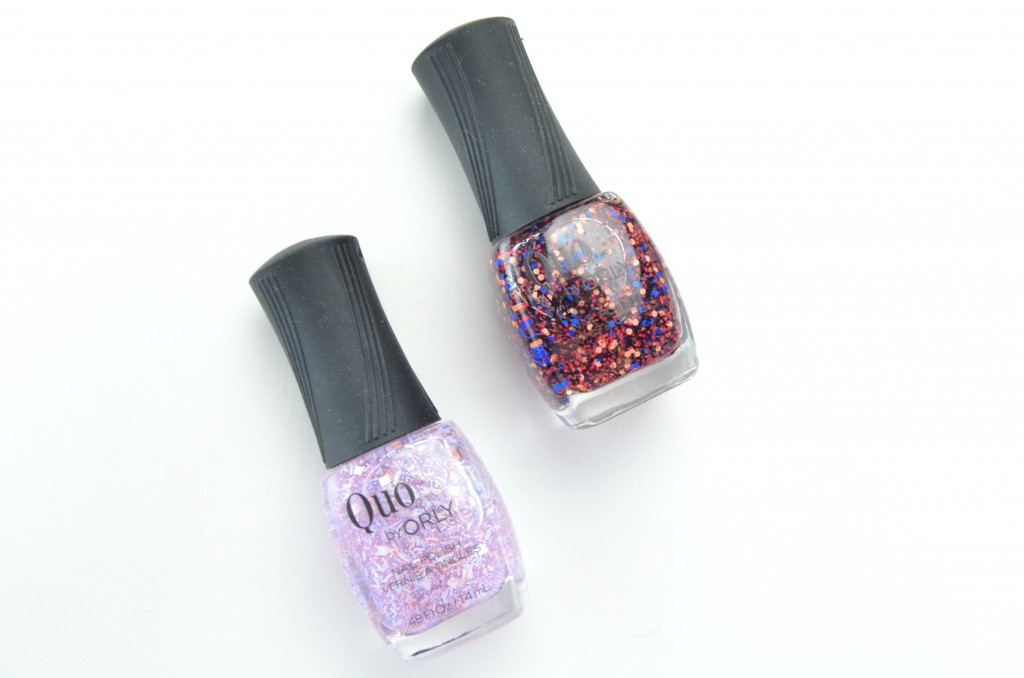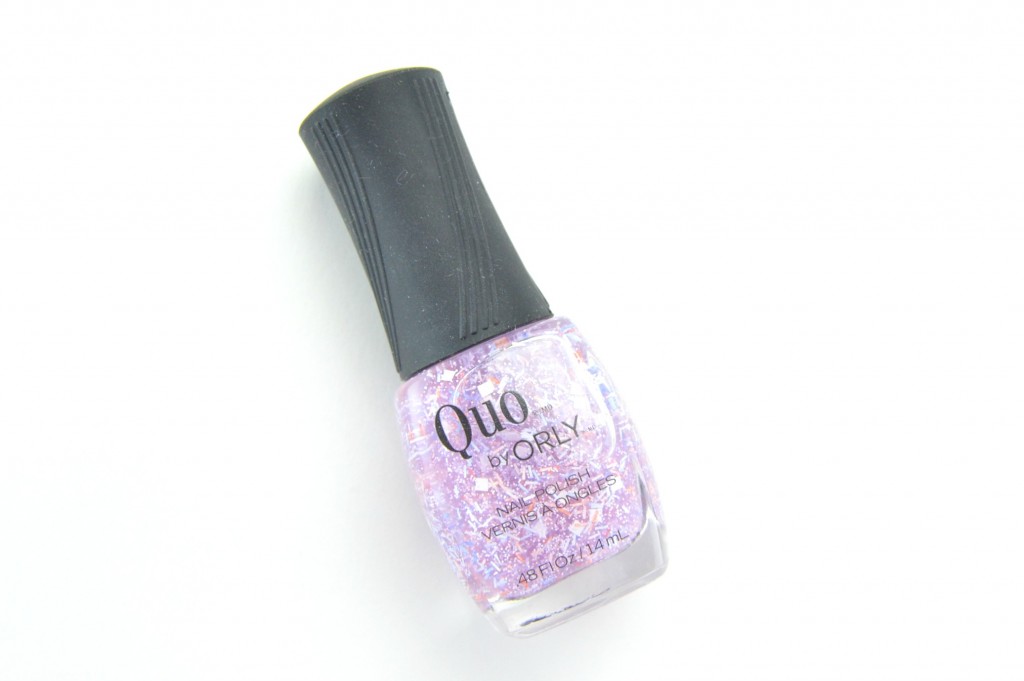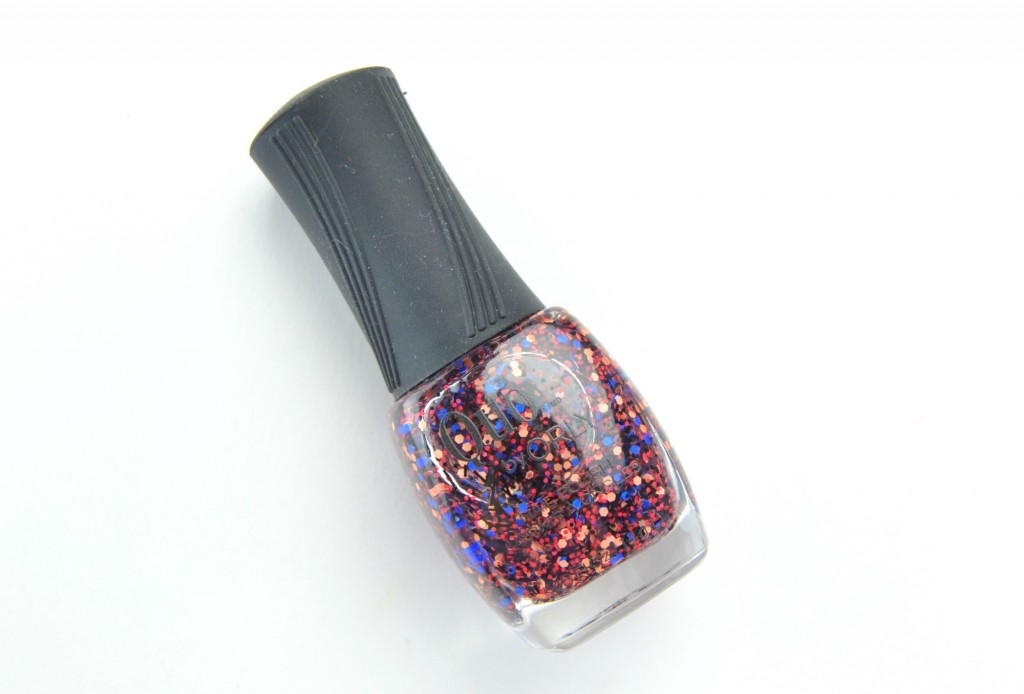 Also in the collection 3 Quo Eye Palette in Presence, cool shades of purple blue and grey, Sensation, a bold mix of pinks, mauves and silver, and Pose a warm range of browns, taupes and greens for $20 each and a Quo Spring Brush Set that retails for $60.