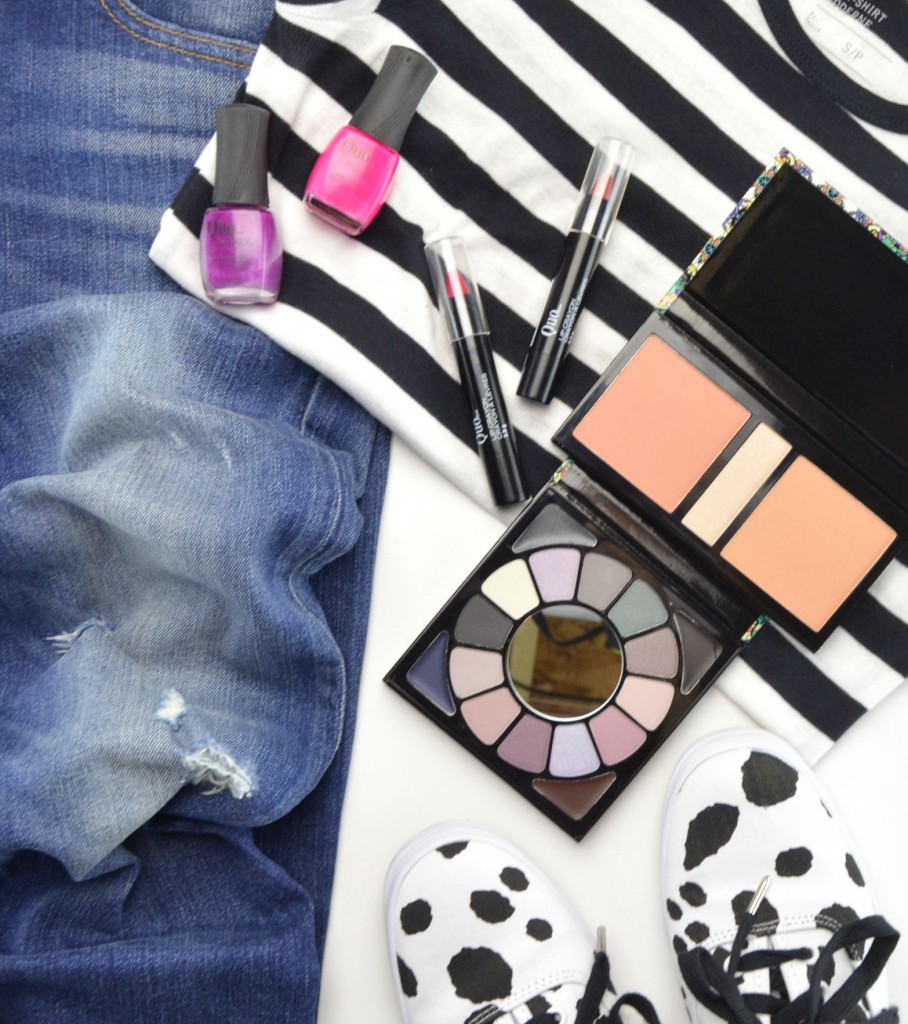 Only At Shoppers
It seems like each season the packaging on the Quo Cosmetics just gets prettier and prettier. The new Quo Fall 2015 Collection is absolutely stunning. The palettes are done in a bold, deep, rich floral mosaic print that's the perfect transition into the slightly cooler months. It has all your basic neutrals that are perfect for autumn, but with pale pops of purple, lilac and plums to keep it interesting and fun. This exclusive Shoppers Drug Mart collection features two new Eye Shadow Palettes, two new Face Palettes, a brow palette, 4 new chubby lip crayons and a complete brush set.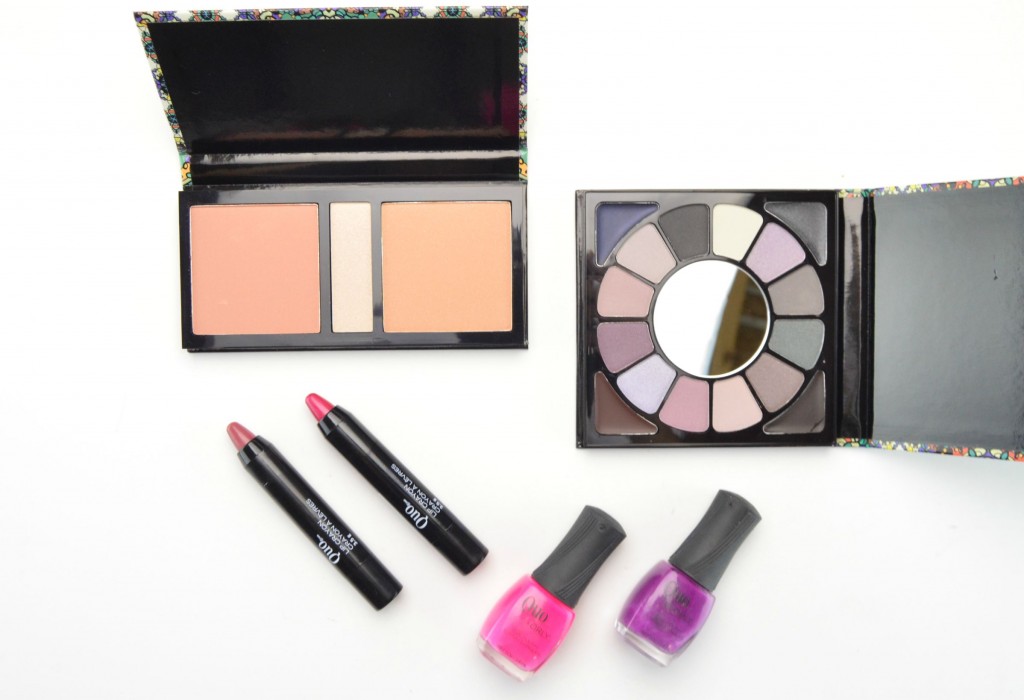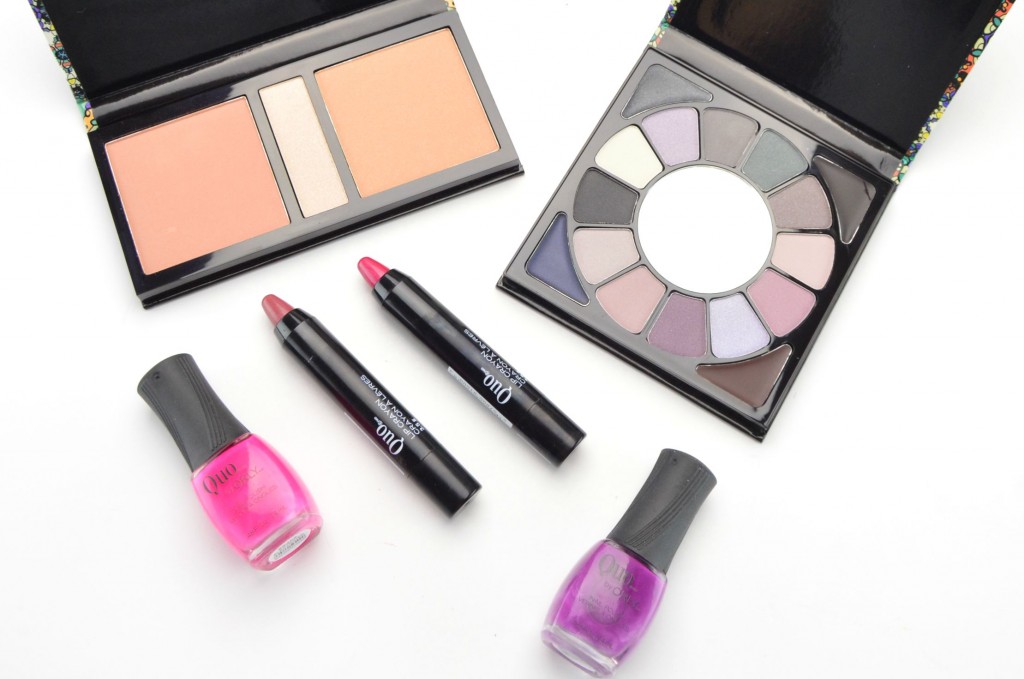 Quo Eye Shadow Palette comes in a square, cardboard, yet durable, compact with 16 beautiful shades within. It has the same incredibly lightweight, soft and somewhat creamy texture that you'd expect from Quo, in an array of mattes, shimmers and glitters. It features both shades of nudes, bronzes, purples and plums and although not extremely pigmented, it does help you achieve a soft and romantic eye look. Some of the shades can be a bit chalky and patchy if not paired with a good primer, but for the most part, each shade is easy to work with and blend out beautifully. The darker shades provide more of a true opaque wash of colour, whereas the lighter shades deliver more of a sheer wash of colour. Again, if paired with a decent primer, the staying power is spot on; a solid 8+ hours without fading or creasing. It comes in Keepin' It Sweet and Romantic Aubergin and retails for $18 each.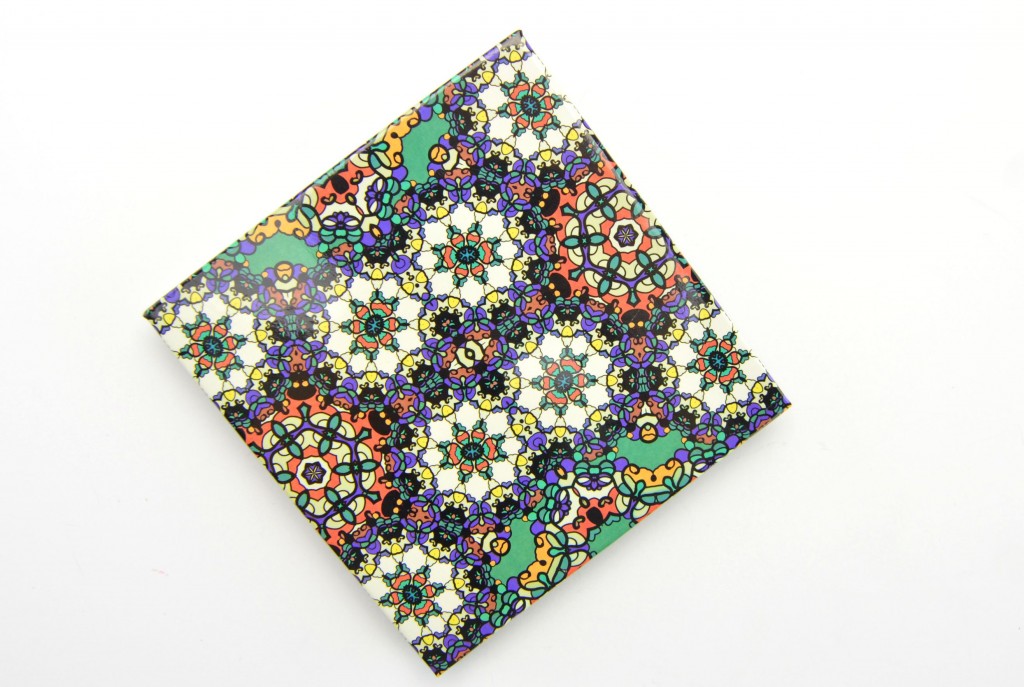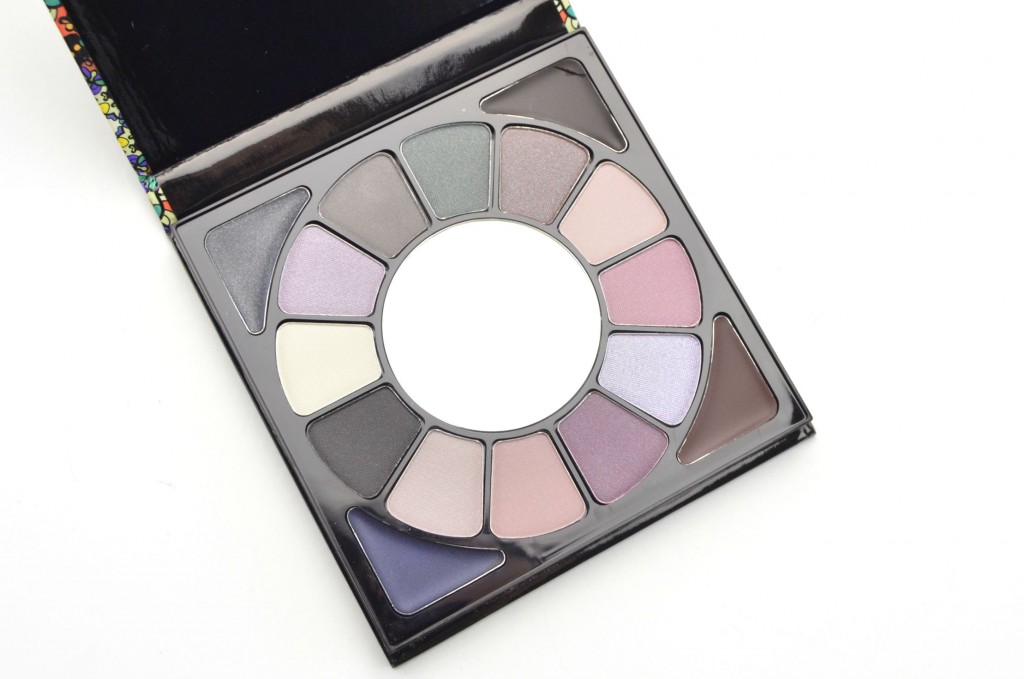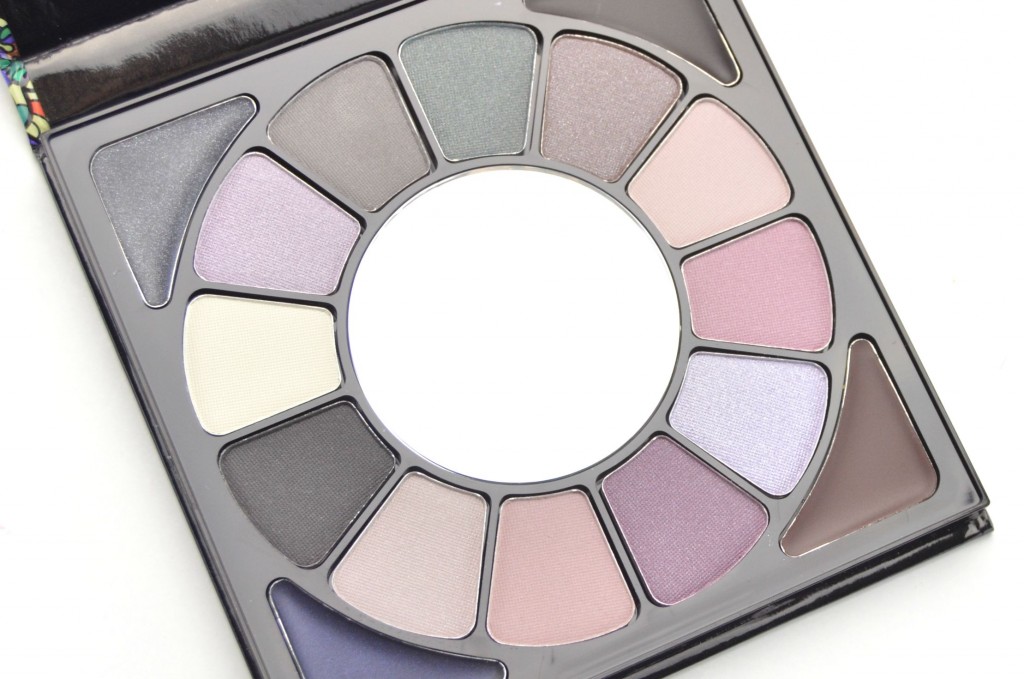 Quo Eye Shadow Palette Romantic Aubergin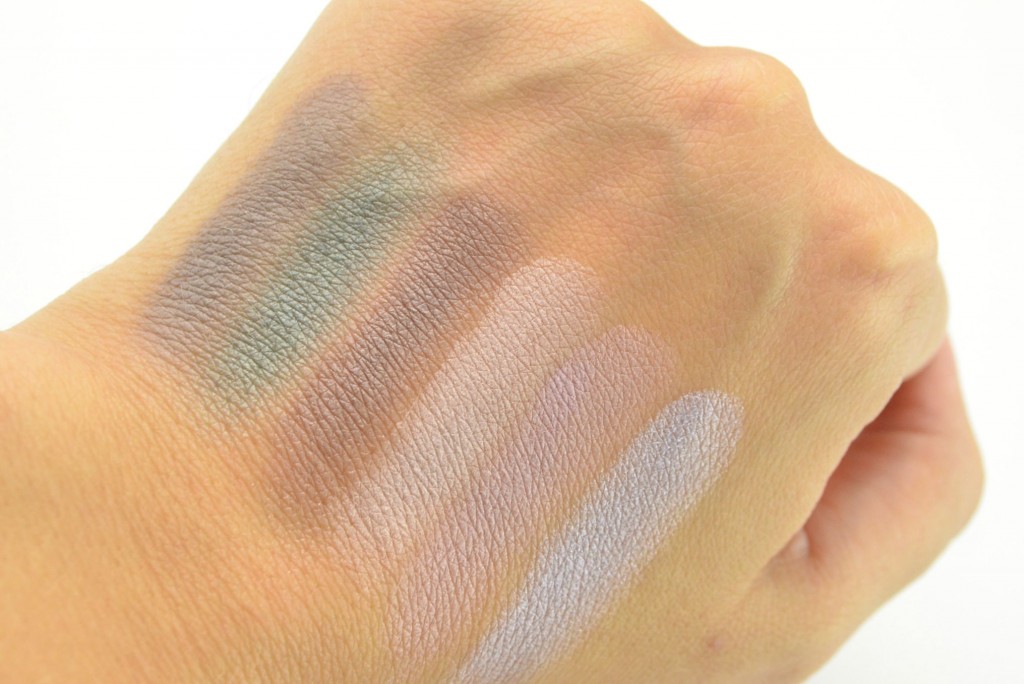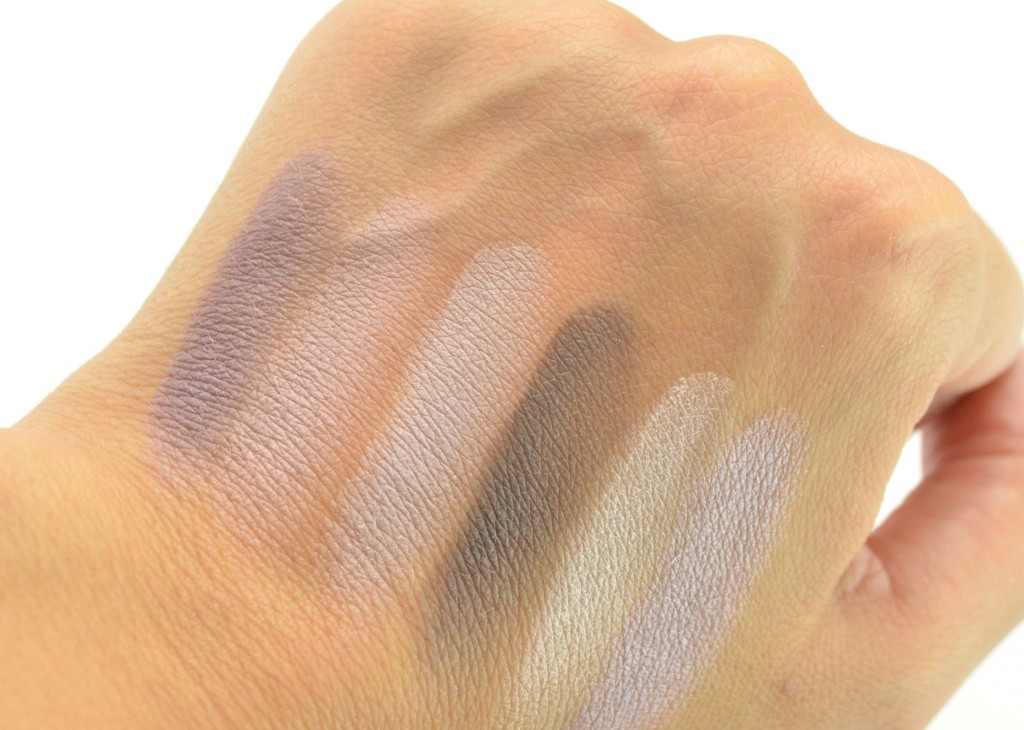 Like all Quo Face Palettes, these two new ones are perfect for those looking for a sheer wash of bronzer and highlight, without looking over the top or dramatic. It has a fairly soft and creamy texture that although not highly pigmented, it blends beautifully into the skin, allowing you to layer, without looking powdery or chalky. It has little to no fall out and stays put for the entire day. Each palette comes with a universal bronzer that can not only be used to contour, but also double as a bronzer, or even a blush (depending on your skin tone). It also contains a complementary highlight that will help brighten the complexion and add a soft, radiant glow to the highpoints of your cheekbones, along with stunning blush to help add a pop of colour to the cheeks and warm up the face a little. It comes in Adorn and Escape and retails for $18 each.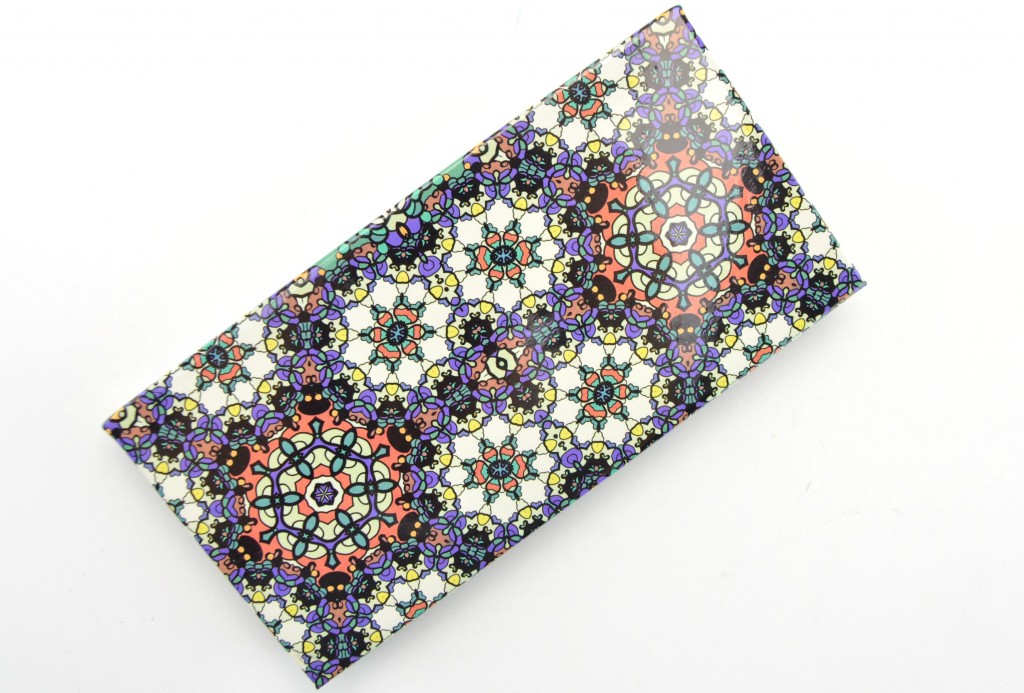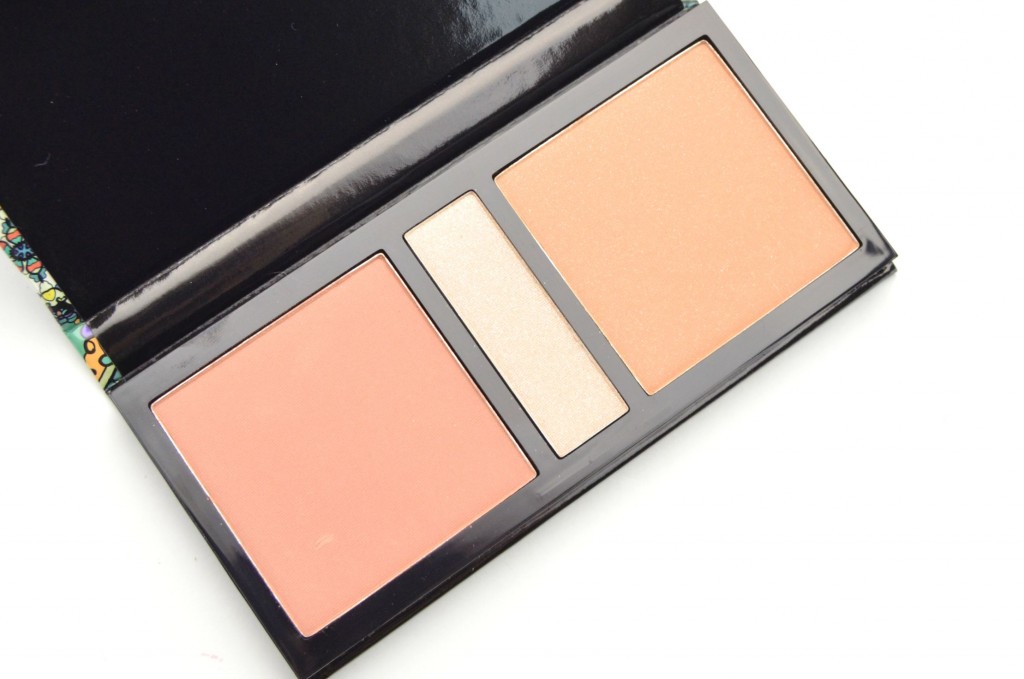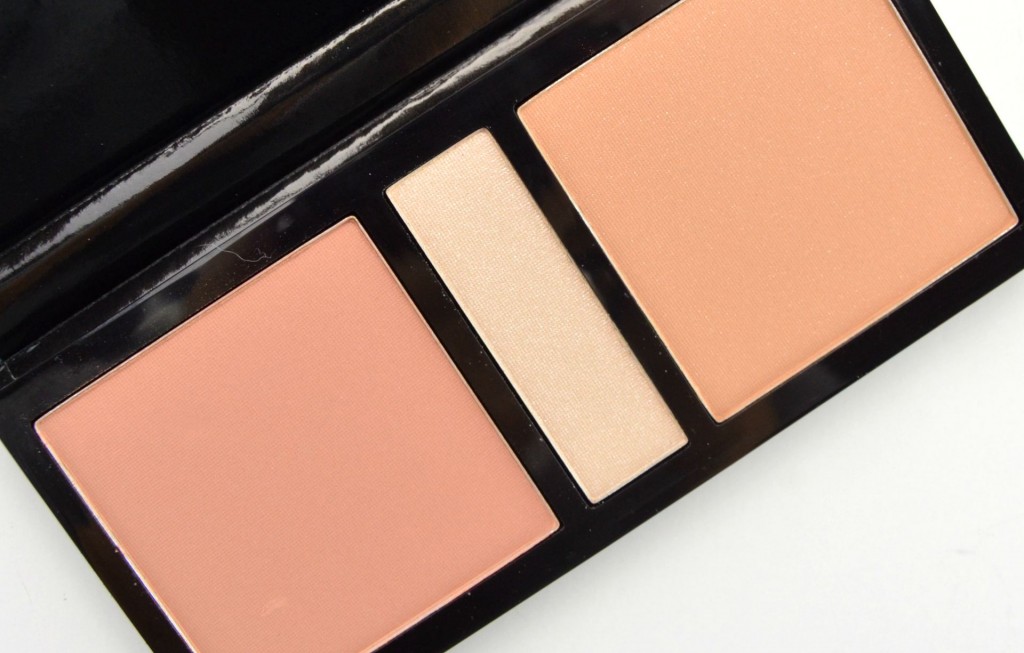 Quo Face Palette in Escape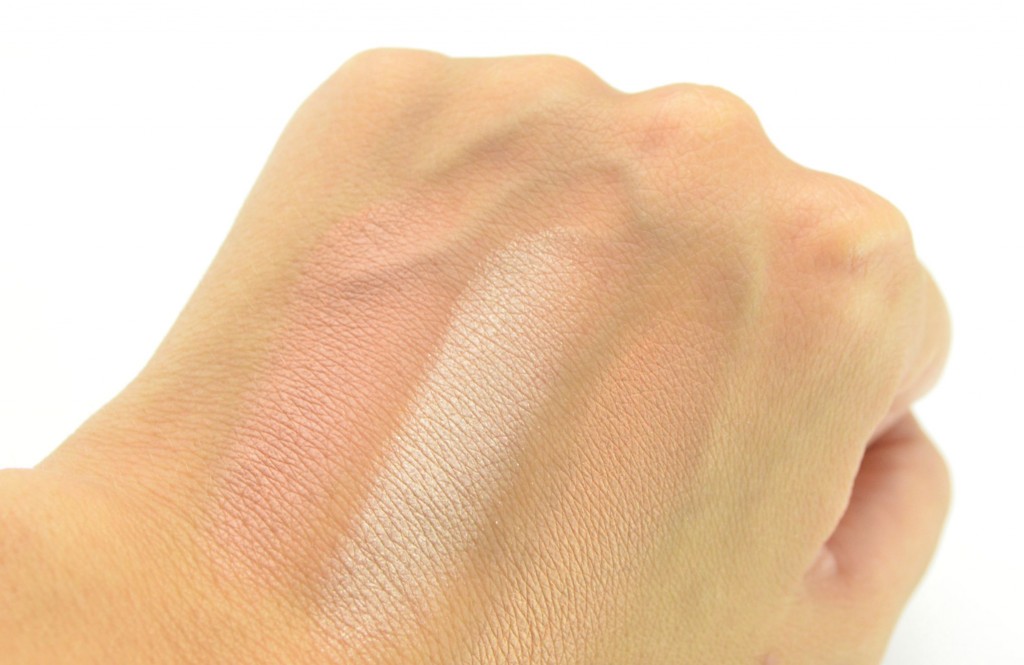 My favourite product out of the collection would have to be the new Quo Chubby Lip Crayons. You know I can't pass up a lip crayon, but when it's affordable, ringing in at only $10, I want them all. In comes in a sleek and chic, black, twist up design packaging with a rich and creamy, almost balm like texture. Although it's so velvety smooth, you still have total control, which allows for a precise application. It's extremely pigmented, a few swipes across the lips and you have true opaque coverage. A single swipe will give you a sheer wash of colour, but it's extremely buildable, for a bolder, brighter effect. Its pencil style design allows you to shape your lips and fill them in, without having to reach for a lip liner. It's slightly moisturizing formula is comfortable to wear the entire day. It provides a glossy finish that although only lasts a few hours, leaves behind somewhat of a sheer stain. It has a decadent hot coco scent. It comes in shades of Innocent, Skinny Dip, Sassy and Flirt and retails for $10 each.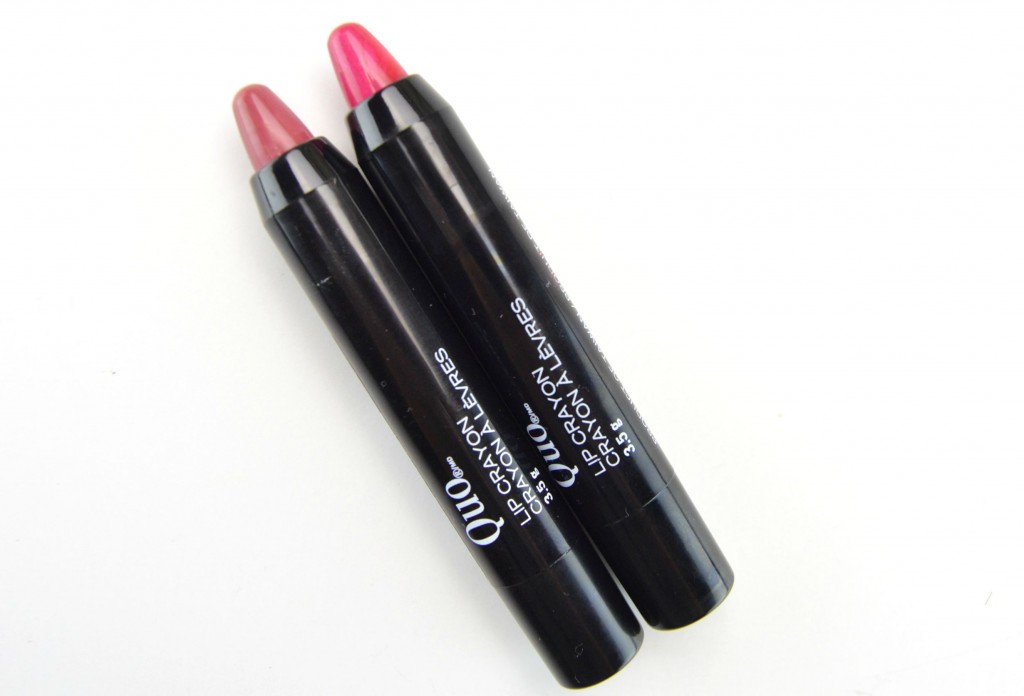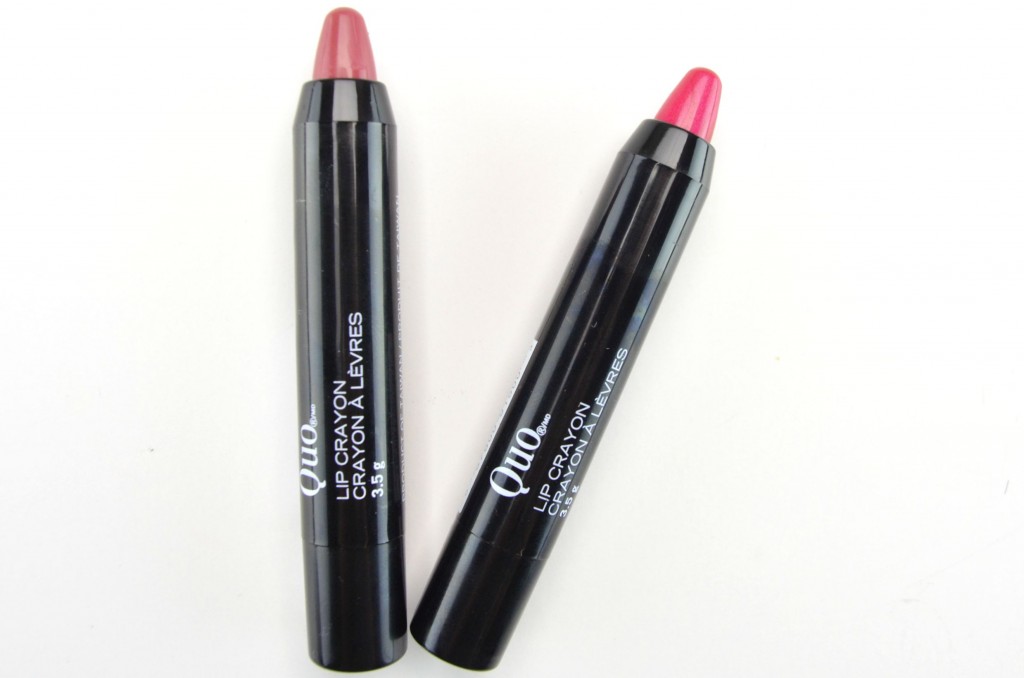 Quo Chubby Lip Crayon in Sassy and Skinny Dip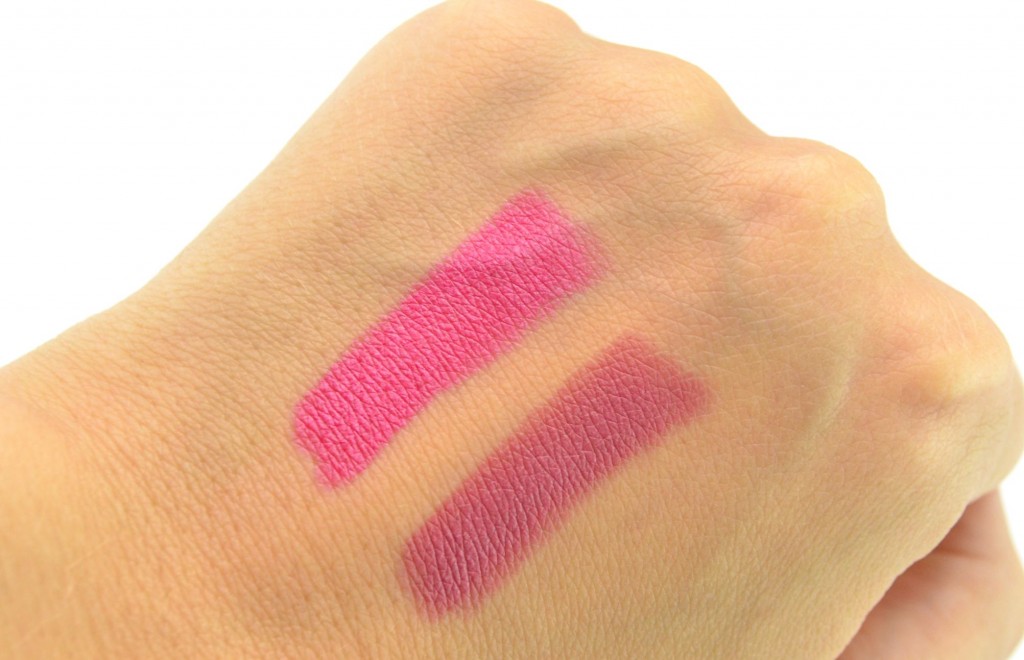 Of course, it wouldn't be a complete Quo Collection without a few Quo by ORLY Nail Polishes. This season it introduces 6 new shades to the Fall Dance Party Collection. Like all Quo polishes, each polish features its famous quick-drying, long-lasting, high-gloss formula that's designed without any DBP, formaldehyde and toluene. It comes with a rich and creamy texture that not only glides across the nails with ease, it provides true colour payoff in two simple coats. Its unique shape brush allows for effortless application and covers the entire nail in a few swipes. It's pigmented, truly opaque and lasts a solid 4+ days without chipping, fading or showing signs of wear. It comes in Turn Up The Volume, Electrified, Epic Remix, Live in the Moment, Blue Beat and I'm with the DJ and retails for $10 each.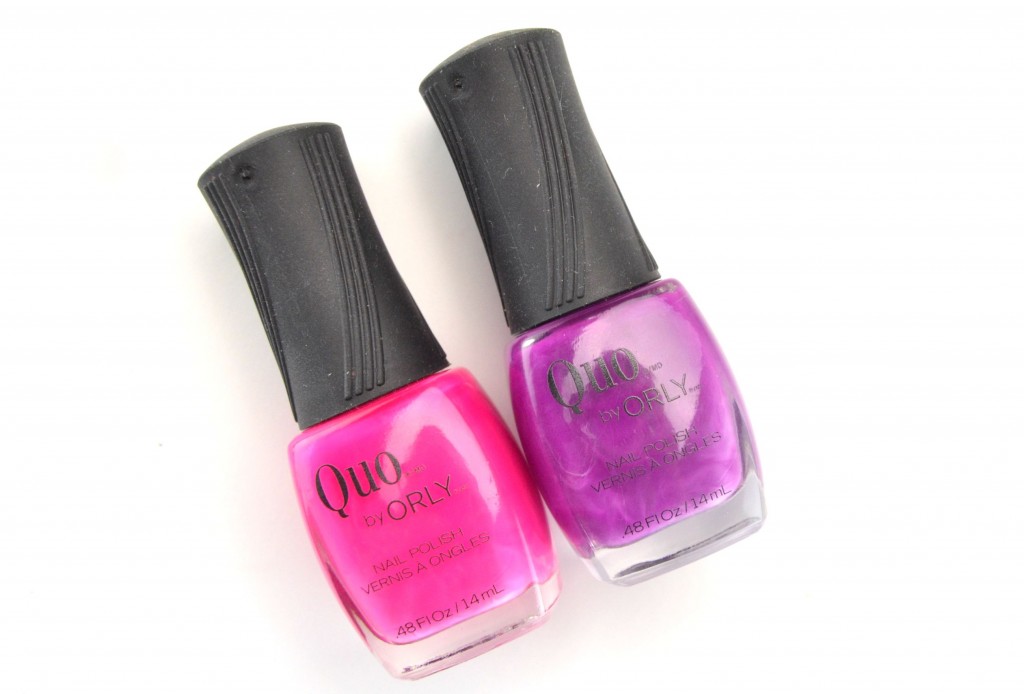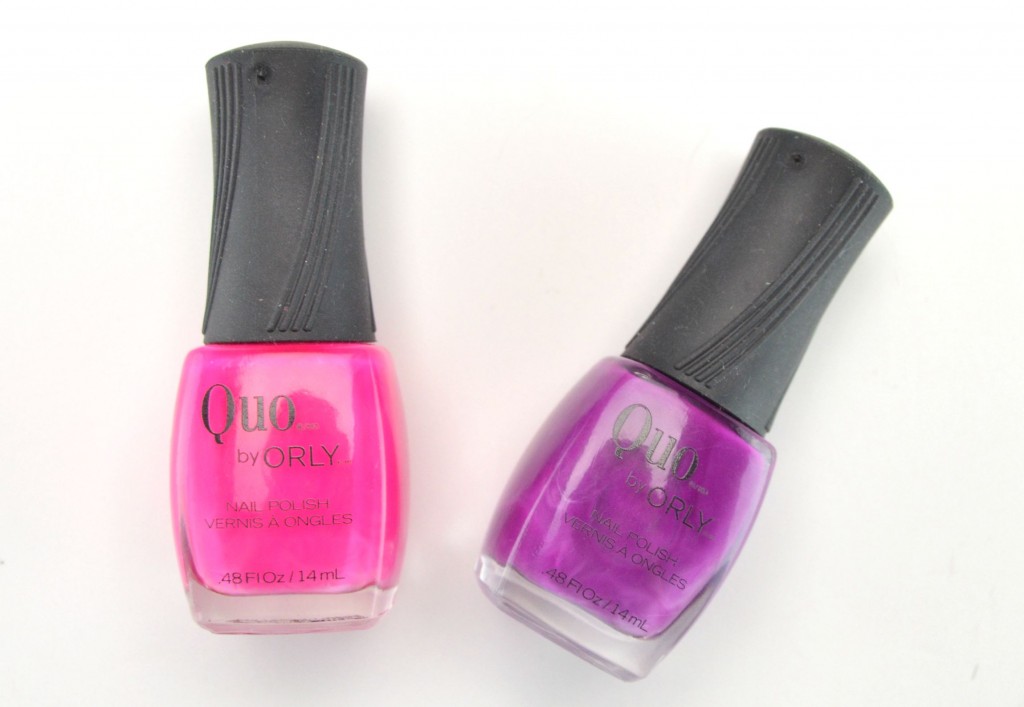 Quo by ORLY in Electrified and Live in the Moment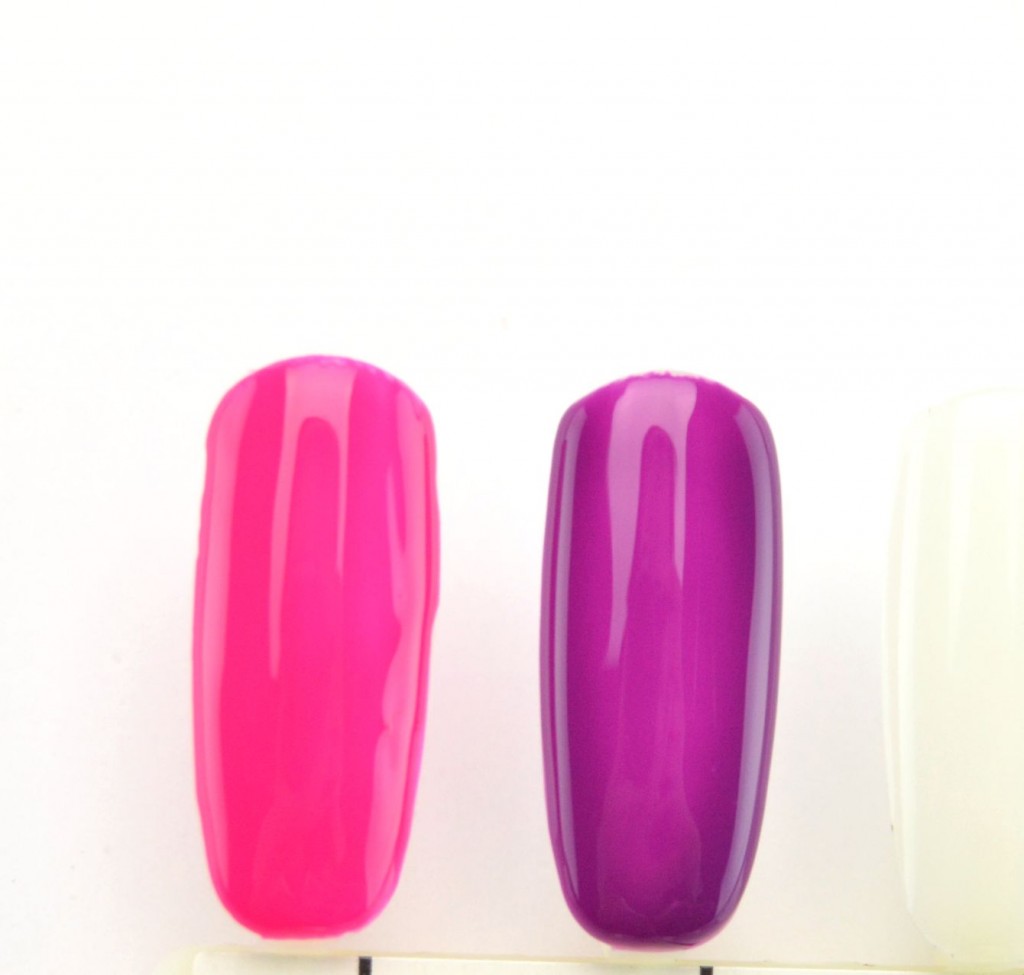 Also in the collection is a Quo Brow Wow for $12 and Quo Fall Brush Set for $50.