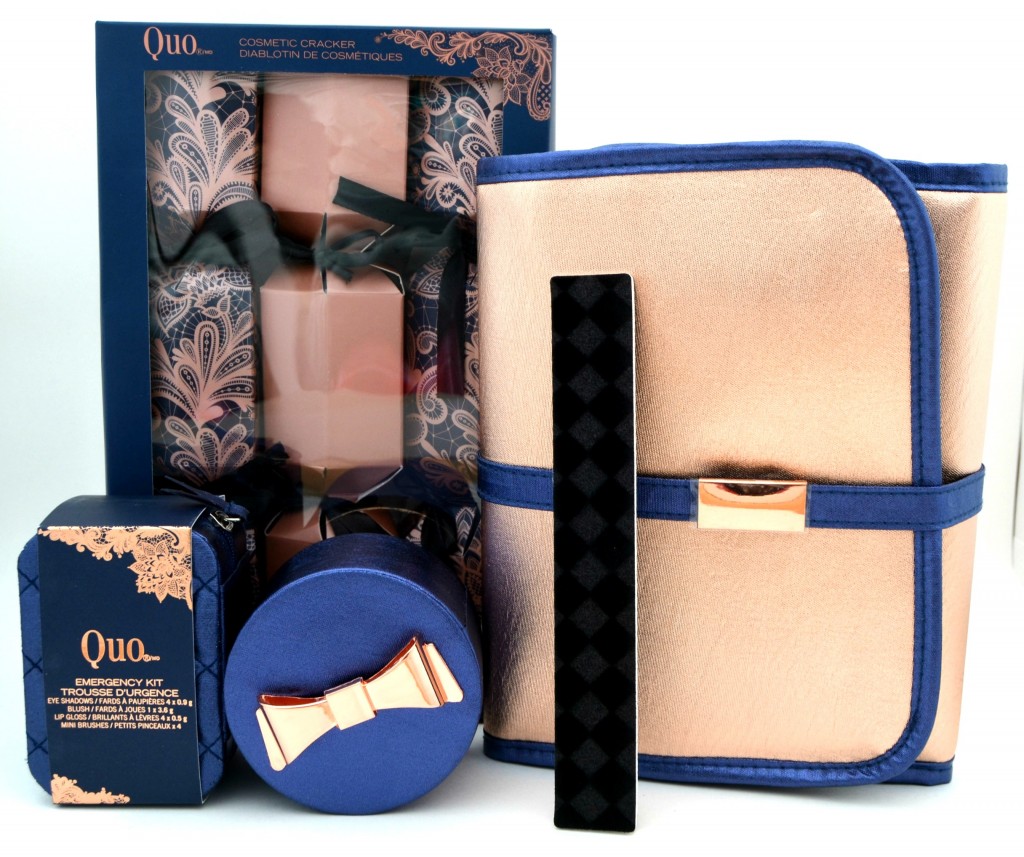 Well Quo has done it again with their Quo Holiday 2013 Collection which features chic and elegant packaging done in navy and rose gold. Quo has a little something for anyone on your list, almost too good and I'm sure you'll be picking up a few goodies for yourself. The entire collection features more than 25 different products at a price range that will suit any budget (many gifts starting at only $15).
Quo On The Go Beauty Set has to be the show-stopper of the collection and is done in rose gold with navy piping throughout. It folds out and on the inside you have 2 large pockets that zipper close to fill with all your cosmetics essentials, along with a huge mirror in the middle and just behind it there is s secret pocket that holds the eyeshadow palette. This kit is perfect for the girl on the go or is in a hurry this season, as it features 24 eyeshadow encased in a gold damask palette, 4 lip glosses, a blush, a mascara, 2 brushes and a huge mirror. It retails for $60.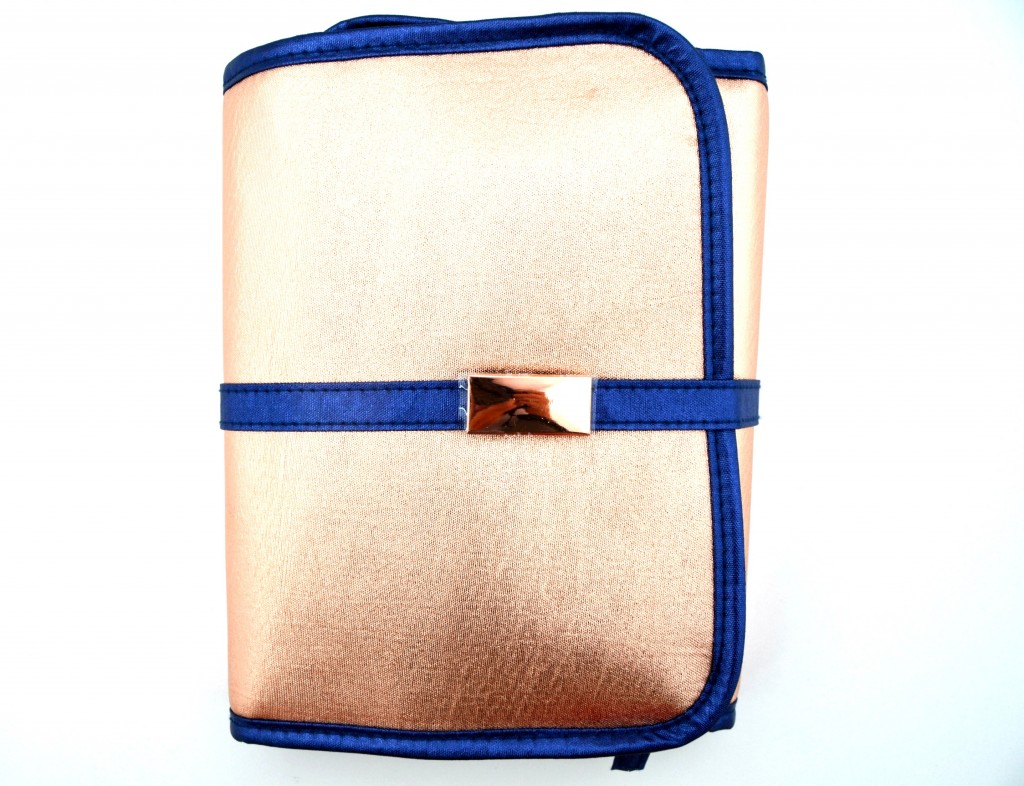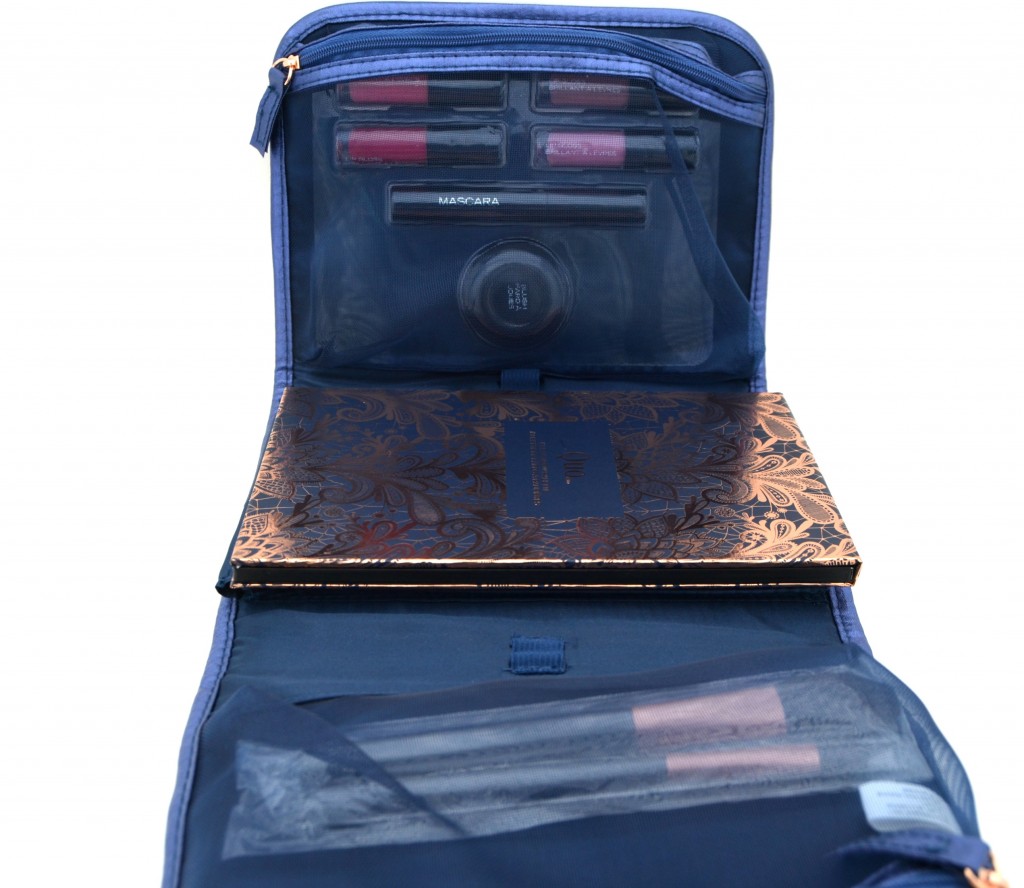 The shadows, like all Quo eyeshadows are smooth, incredibly soft, and pretty pigmented considering the price. You get little to no fall out and all 24 shades are a mixture between matte and shimmer finishes and range from your basic nudes to blues, purples and greens. They are pretty easy to apply, blend out wonderfully to create multiple looks and can easily be taken from day to night. When used with an eyelid primer you can expect to get a full 6-8 hours of wear time that doesn't crease or smudge.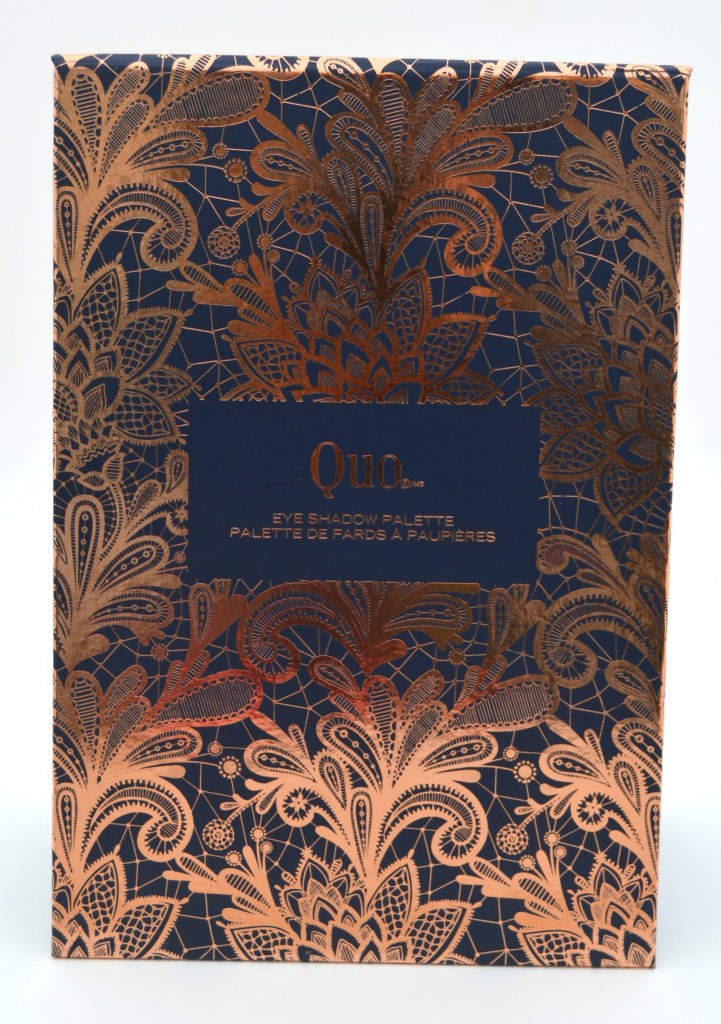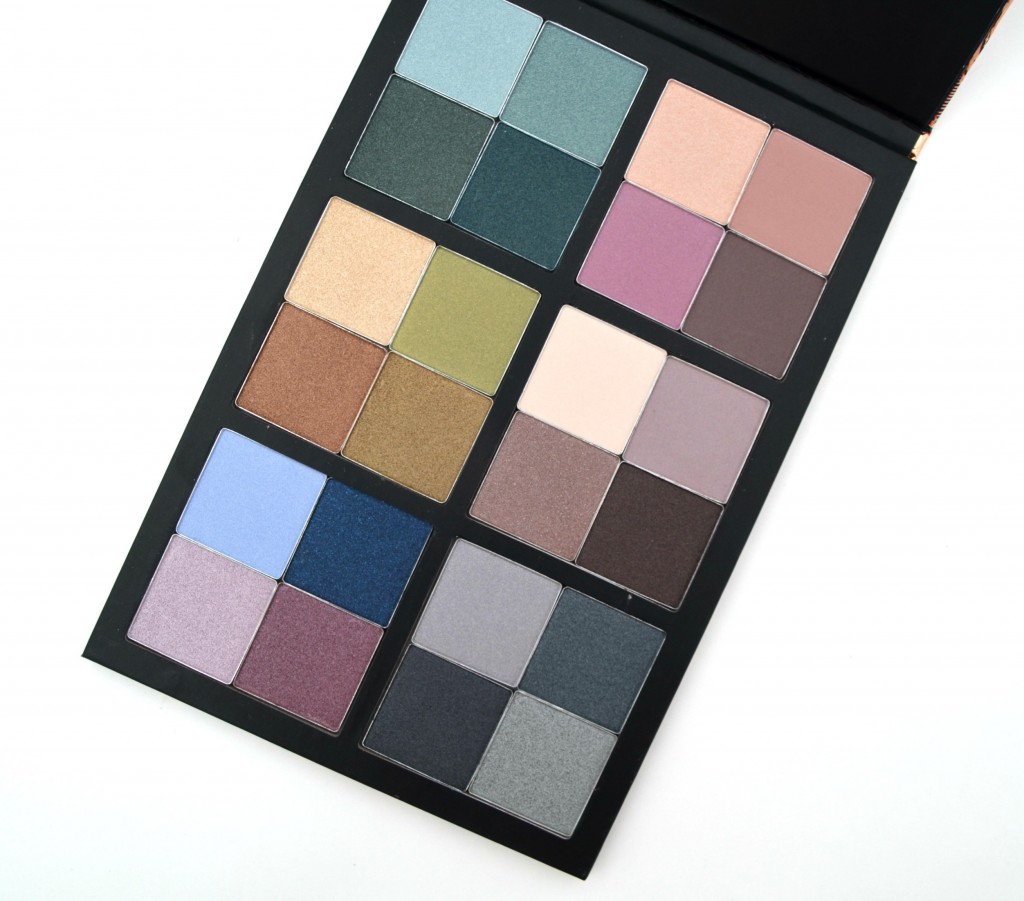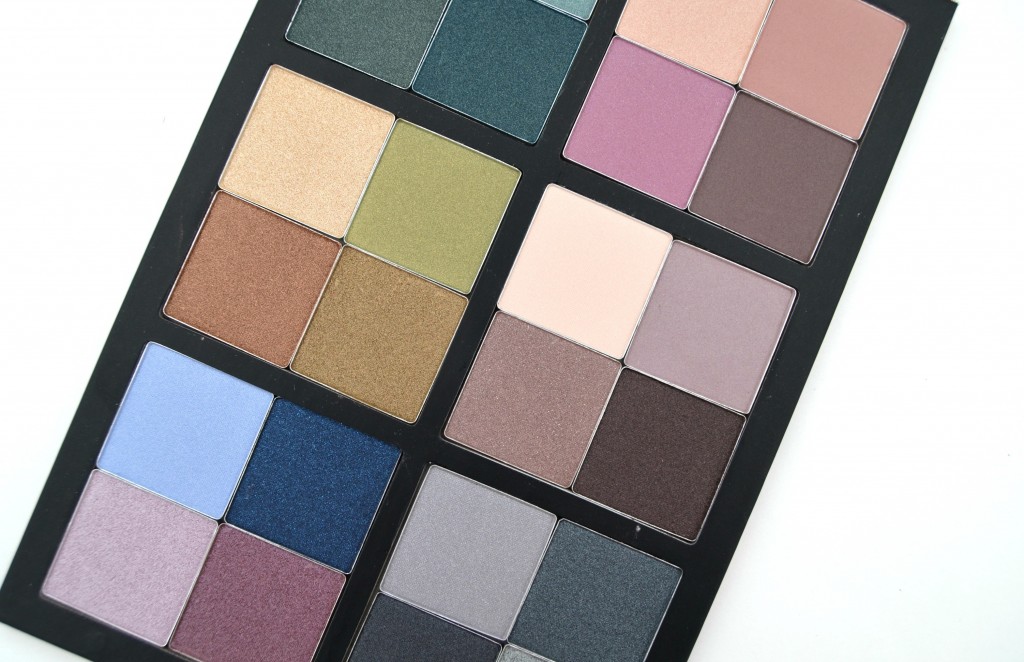 The blush has to be my favourite out of the set, it's the prettiest peachy gold shade that's soft and creamy and blends beautifully into the skin for a radiant glow to the skin. It doesn't feel chalky or heavy on the skin and last for about 6 hours before I felt the need to do a quick touch up.
The mascara, well although not my favourite out of the set, will deliver enough colour, volume and length to get you through the day.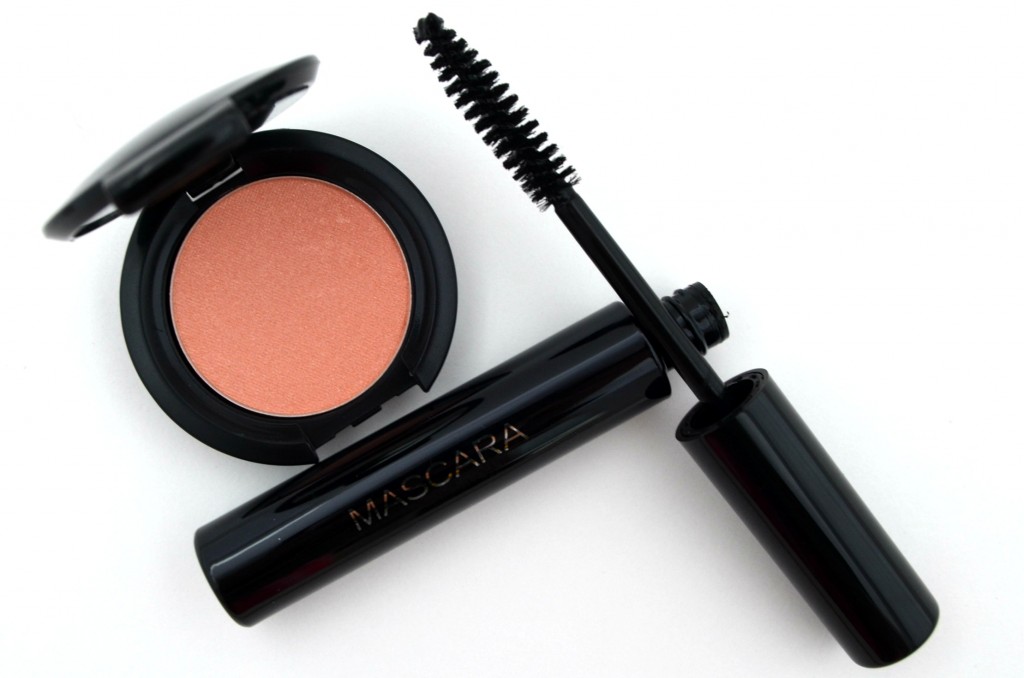 These tiny lip glosses pack a lot of colour and can be worn on their own, but are sheer enough to layer over your favourite lipstick. They deliver a high amount of shine without being sticky or greasy on the lips. You can expect a good 3-4 hours wear time and keep your lips pretty moisturized at the same time.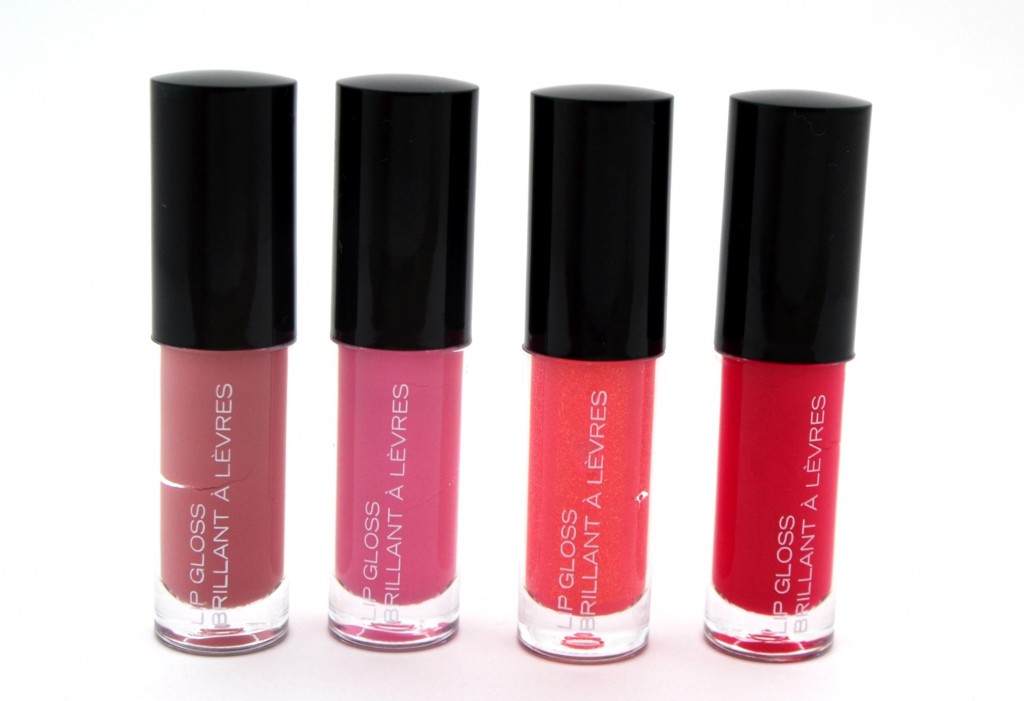 As a bonus you also get 2 brushes perfect to apply your blush and eyeshadow with.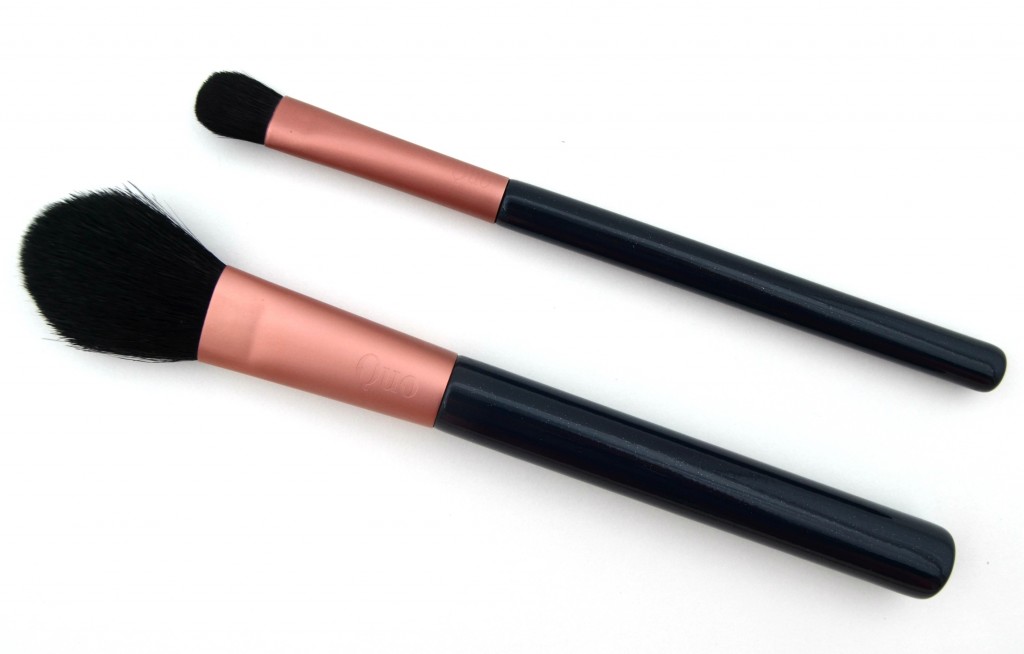 Everyone is always looking for a little shimmer and shine during the holiday season and this Quo Shimmer Puff is all you need to look fab this season. It comes housed in this sweet little navy box, accented with a rose gold bow and will be perfect to use as a jewelry box after you finish with the powder inside. It comes with a light pink puff with a navy bow on top, and is used to apply this shimmery pink powder to your cheekbones as a highlight, or to your shoulders and décolletage for a little extra sparkle. It retail for $20.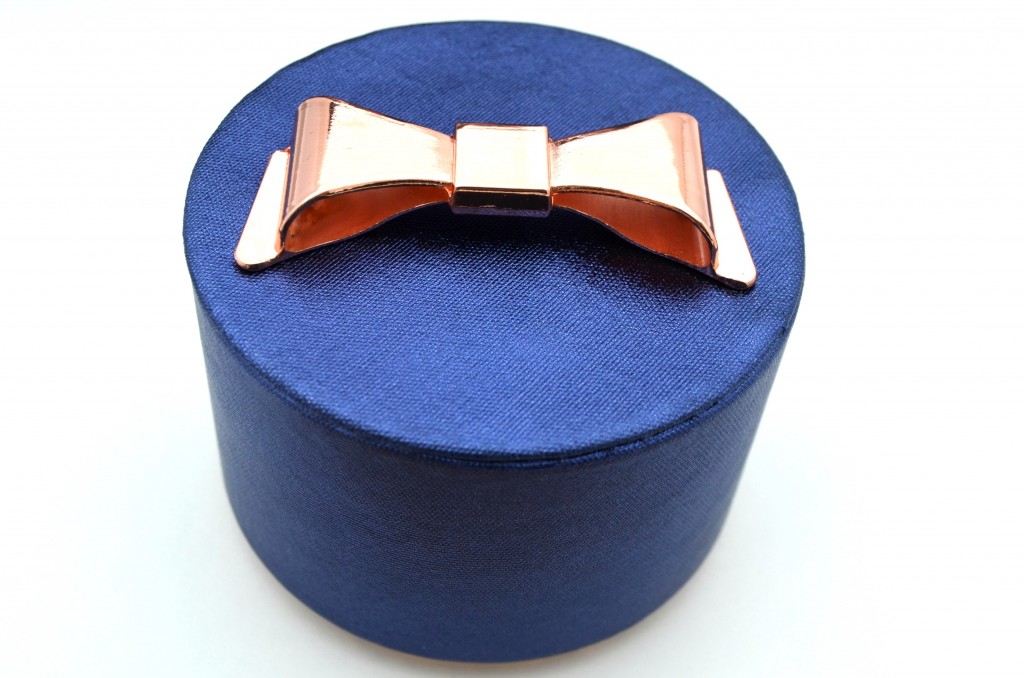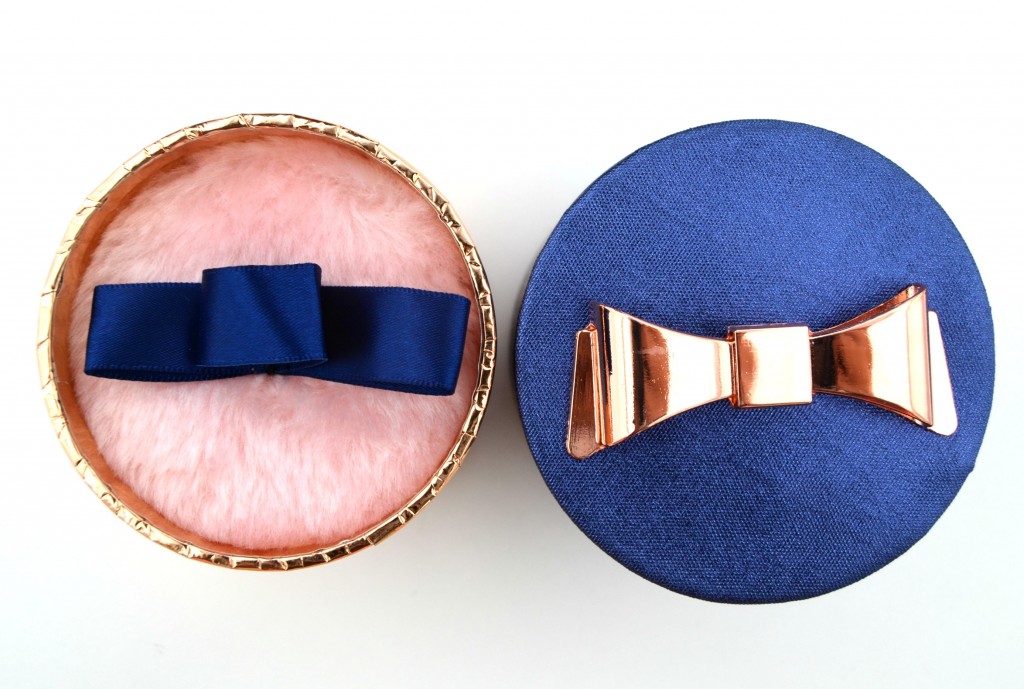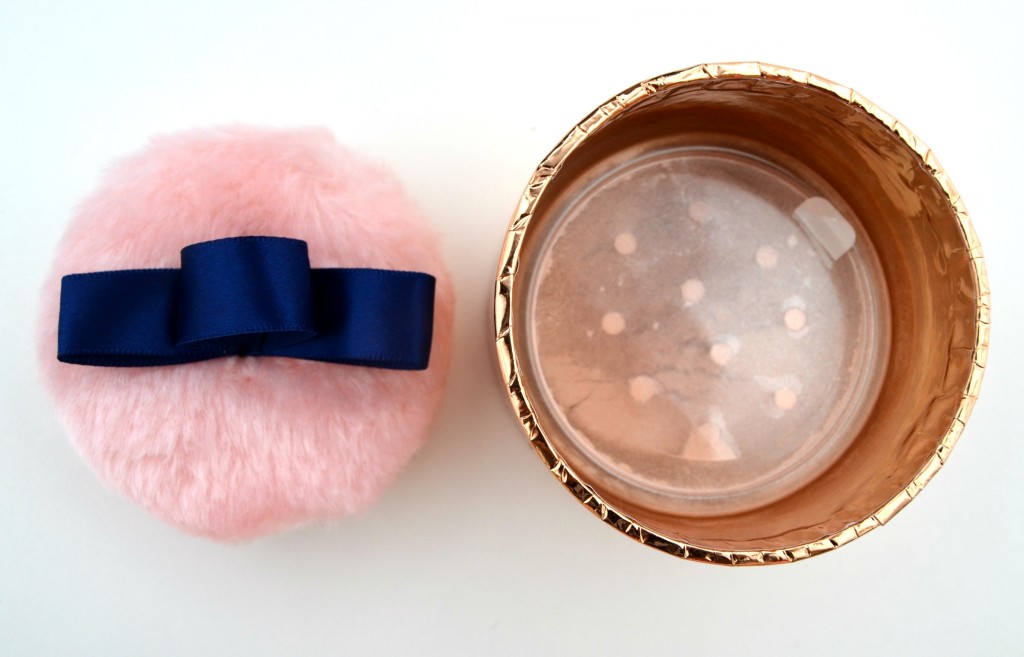 I don't know how they managed to get all these goodies to fit in this tiny Quo Emergency Kit, but they did. This quilted navy travel case is the perfect size for your purse and will be your ultimate survival kit that will take you from the bathroom to any holiday party you may have this season. This emergency kit includes 4 eye shadows, 4 lip glosses, a blush and a set of mini travel brushes, there's even a little extra room if you want to slip in a few of your fave products. It retails for $32.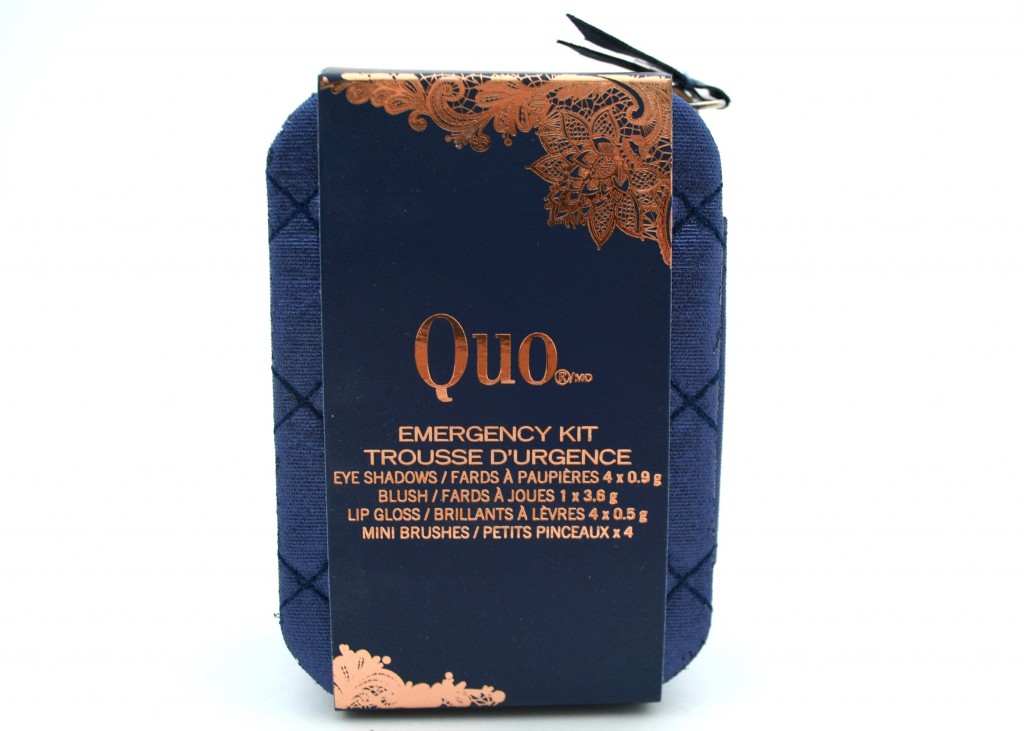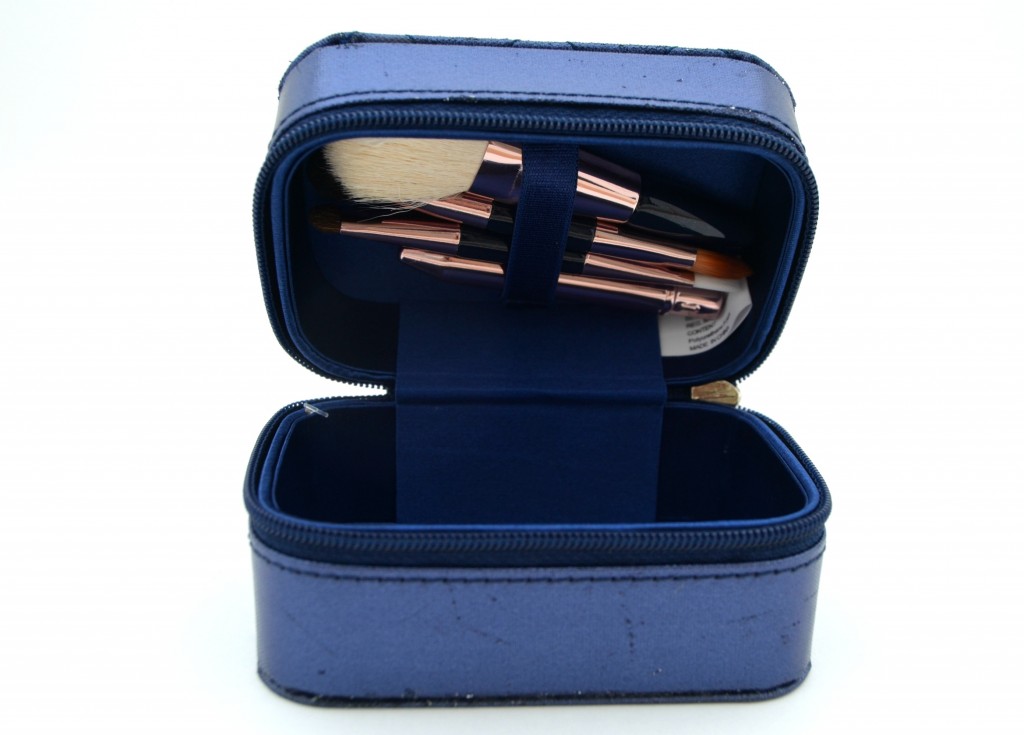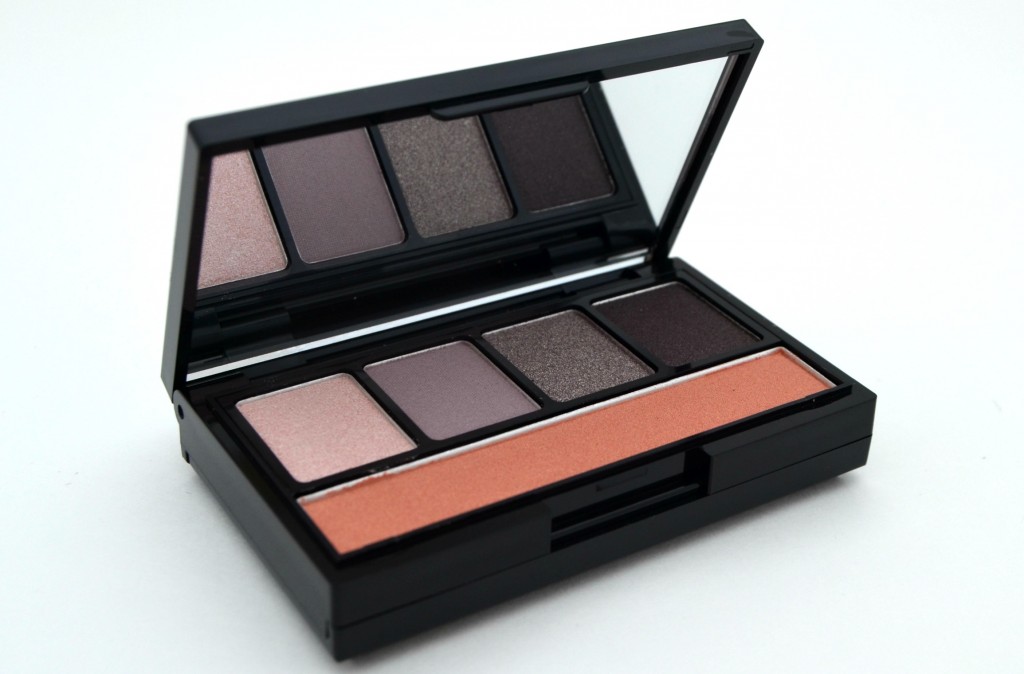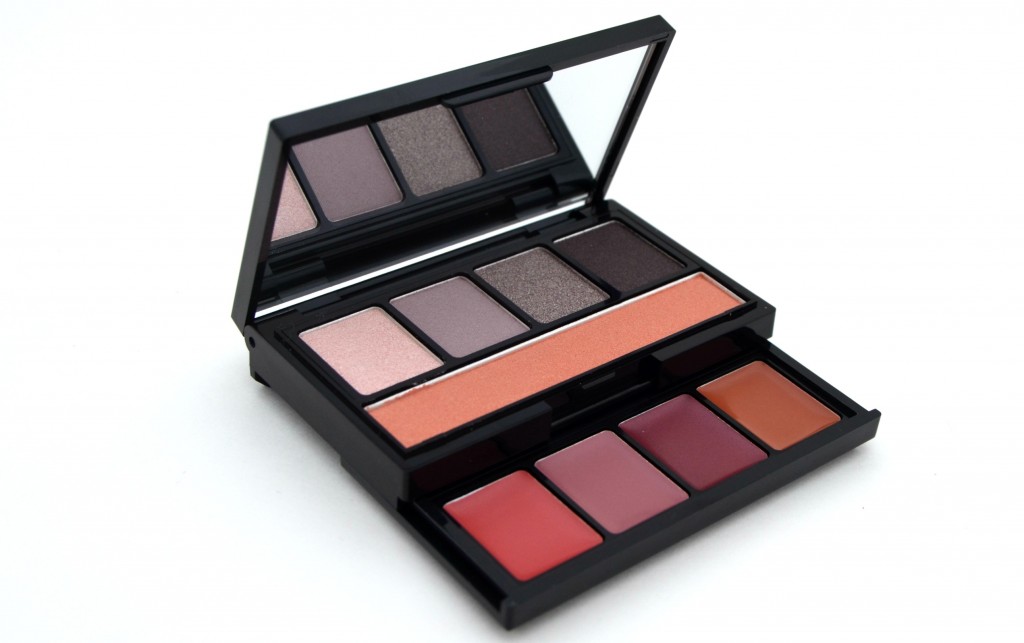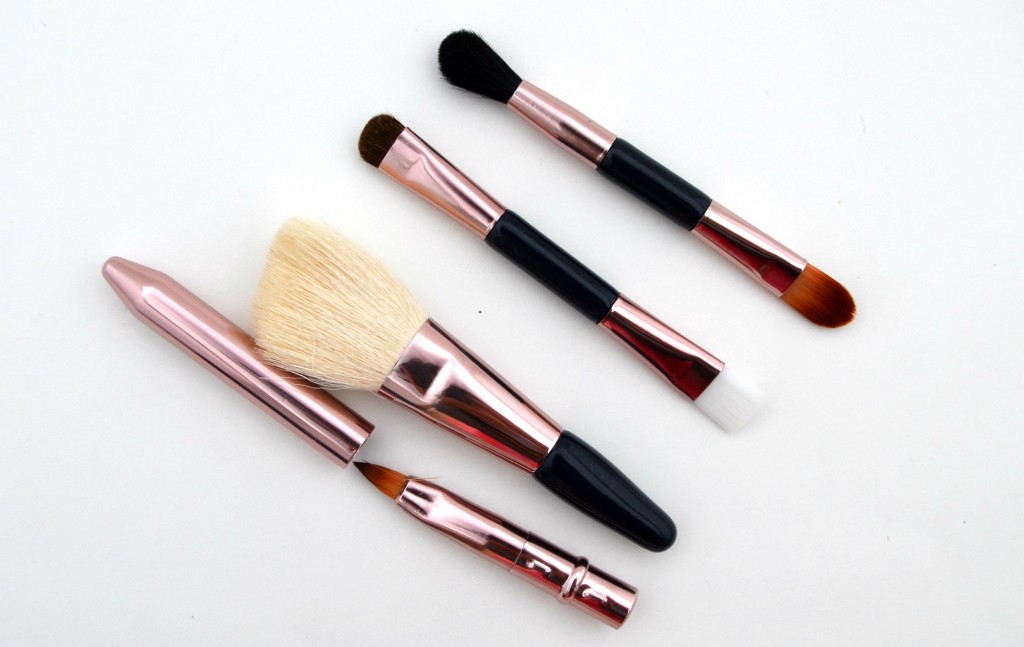 These Quo Cosmetic Crackers I've been dying to open, but I'm trying to restrain myself until Christmas dinner, I think it will be fun to have my family open them and get the surprise inside? From what I've read, each holiday cracker will have a Quo eyeshadow duo and a mini lip gloss inside each one. Since you receive 3 crackers inside each package, which retails for $15, there will be 3 different colour combinations, so each one of your guest will have a different shade.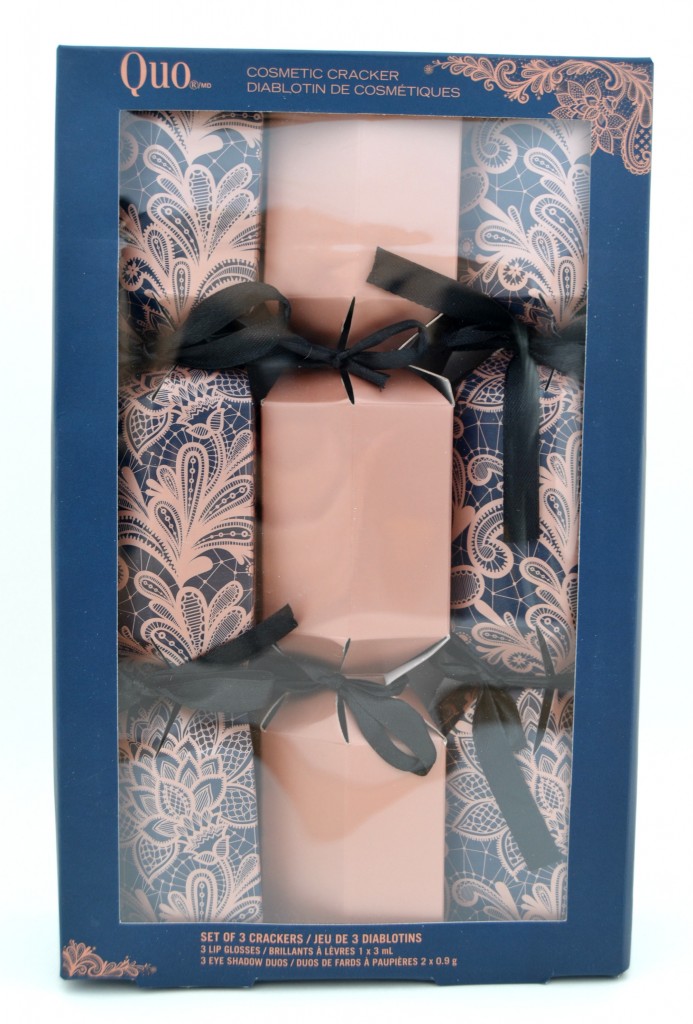 As I get older, stocking stuffers are getting harder and harder to shop for, usually each year I spend more on Derek's stocking than I do on his regular gifts. Quo has made it easy and affordable to fill your loved ones stocking with amazing goodies they'll love, including these Quo Emery Boards for only $3. It's available in 3 sparkly colour combinations with your choice of blue, grey and peach.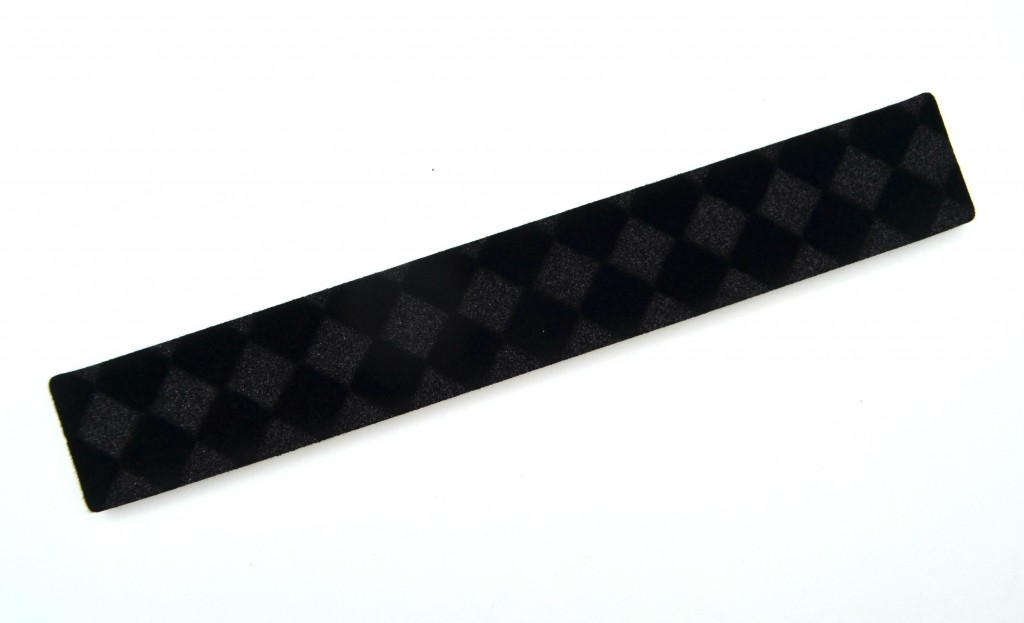 Other gift ideas from Quo include their Quo All About Eyes Palette for $22, Quo Back to Basic for $25 (that I wouldn't mind getting in my stocking this year…. Think the Naked Palette, only way cheaper), Quo Beauty Bible for $50 and Quo Beauty on the Go for $15. You will also find Quo Double Face Palette for $18, Quo Jewel Palette for $15, Quo Mini Double Decker for $15, Quo Rich in Beauty Box for $38 and Quo Stained Glass Beauty for $35 in the collection. Quo Smokey Eye for $5 (come on, a smokey eye for only $5, you can't go wrong), Quo Click Lip Gloss Set for $20 (you get 6 flavoured glosses that you could totally breakup and give as gifts to each one of your friends, costing you only $3 a person), Quo Gloss N Go for $20 and Quo Mini Gloss Tower for $10. Quo Deluxe Bronzer for $20 (looks like 6 different shades in one, that you can use individually or mix all together to create a perfect holiday glow on the cheeks), don't forget about the men in your life with Quo Men's Manicure Set for only $15, and while you're at it, pick up the Quo Women's Manicure Set for yourself for only $25. Still looking for more ideas, try Quo Sequin Beaded Pouch for $20, or the mother of all gifts, with Quo Master Brush Set for $60 which includes 10 beautifully crafted Quo cosmetic brushes. Also worth checking out is Quo Precious Tools for $25 and Quo Mini Brush Set with Roll for $42. All these gift sets are available exclusively at Shoppers Drug Mart for a limited time only.