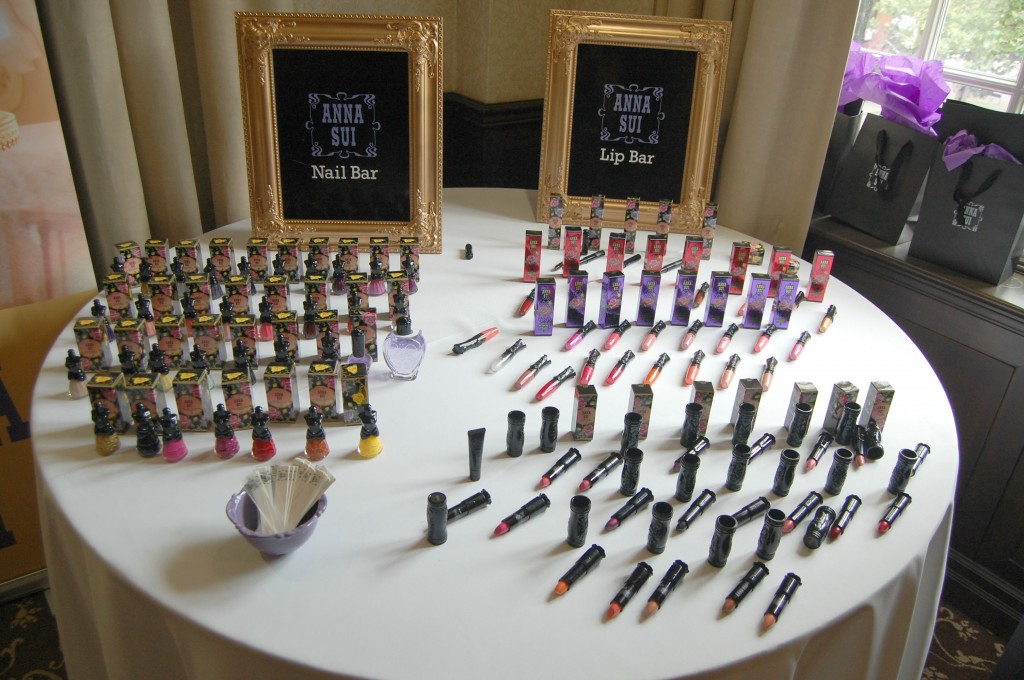 Two weeks ago I had the honor of attending the re-launch of Anna Sui for Fall 2013 at the Windsor Arms Hotel in Toronto and I got a sneak peek at the newest products, re-launched products and the core collection. Anna Sui is available at select Shoppers Drug Mart and Murale locations, as well as four Bay locations (Yorkdale, Eaton Centre, Sherway and Downtown Vancouver). The launch had different tables set up with different products at each table for us to hold, sample and play with.
My first stop was the nail bar which featured endless amounts of nail polishes in solid, textured and sparkly formulas, a base coat that features unique oils to help beautify your nails and keep them strong, a gel top coat that helps prolong the life of your polish, nail polish remover and nail oil.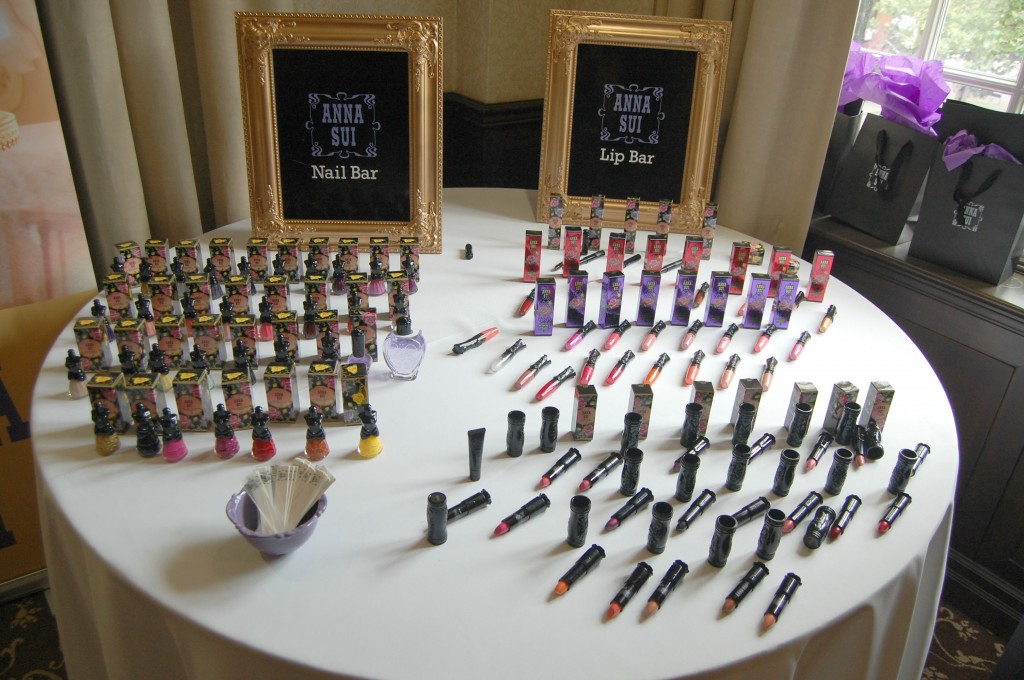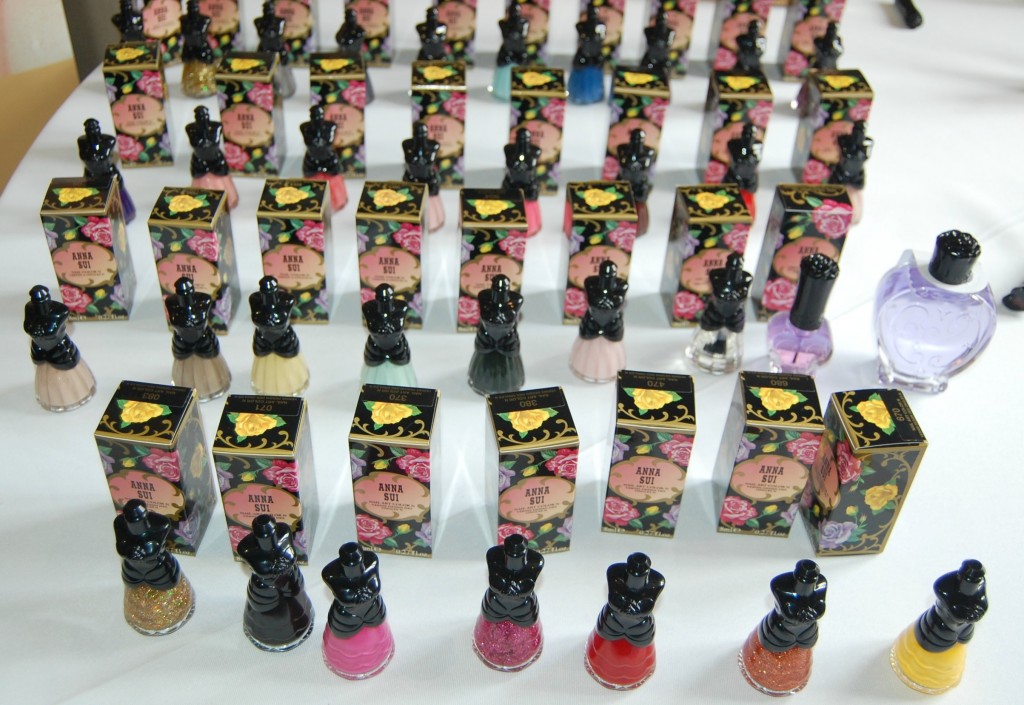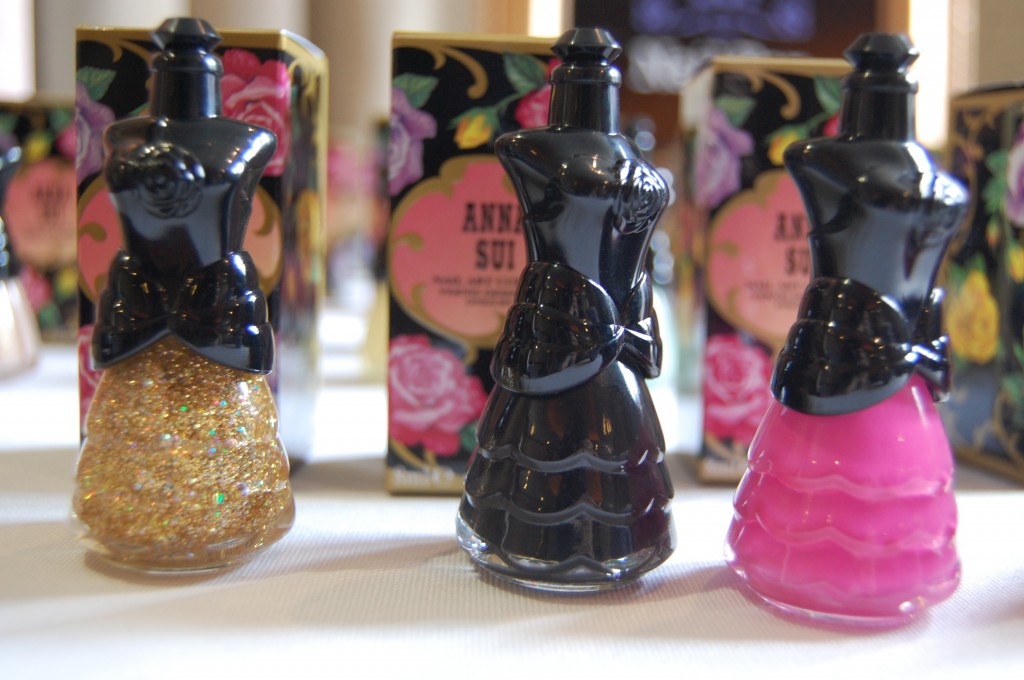 I was in lippy heaven with the re-launch of all these beautiful lip products which include Lipsticks that come in several opaque and glossy finishes, Lip Glosses in both a lacquer finish and a glossy finish and Lip Crayons in a velvety finish that can be used as a lipstick or lip liner. My two favourite products that I need to get my hands on are the Rouge which applies as a normal clear gloss but changes with the temperature of your lips to create your very own personalized shade of lip colour and the Lip Colour Top Coat that you apply over your normal lipstick and it dries to a velvety finish that stays put and lasts all day.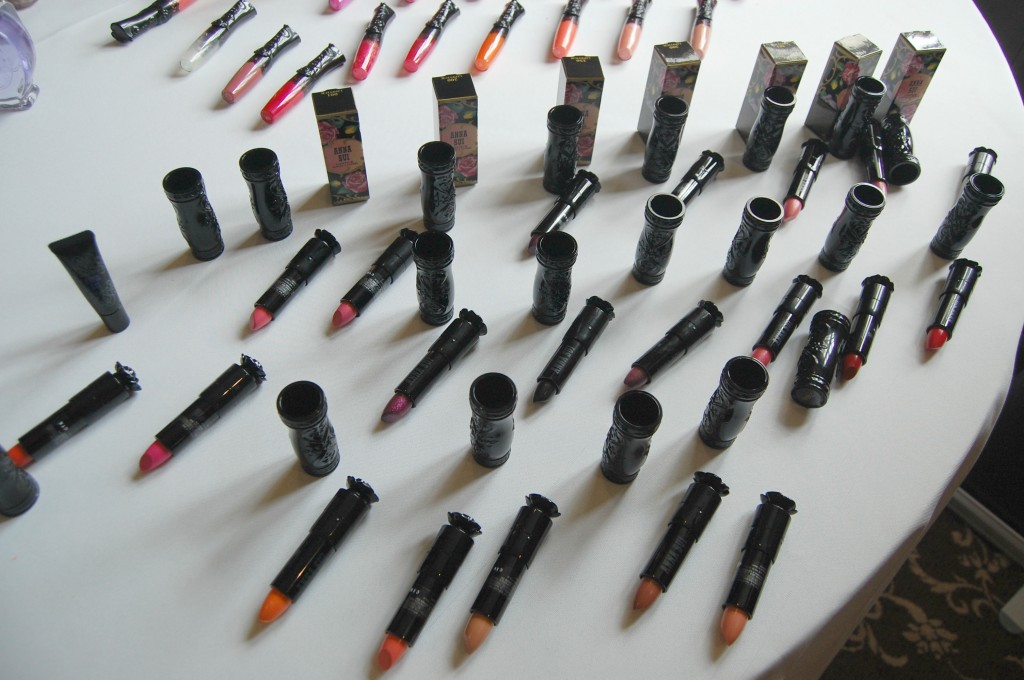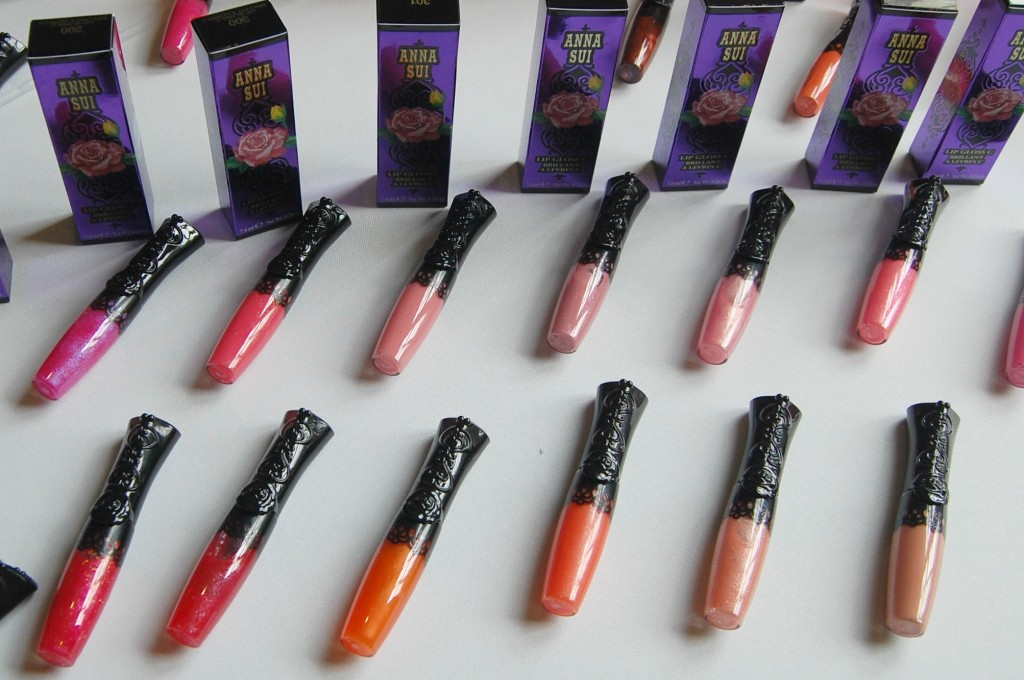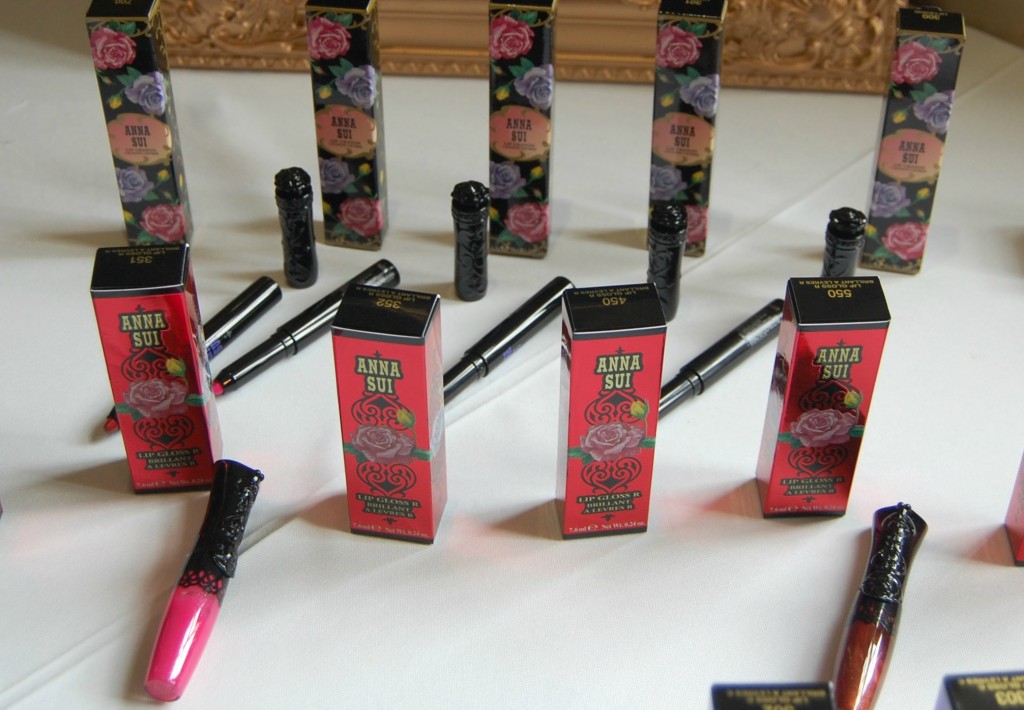 The eye and face bar was insane, I was so overwhelmed by everything, in a good way, from the packaging, to the unique features, to the colours; I swear I could have stood there all day long. A highlight for me was their eyeshadows in single form in either cream or powder that are magnetic so you can custom create your own palette depending on where you're going, the mood you're in or to the different seasons. There is also a mascara base and 2 formulations to their mascara, one that helps with lengthening and volume and the other that helps to create that perfect doll-eye effect. I saw it in action and another product I must pick up ASAP. As far as the foundation and concealers go, you have your pick from powder to liquid to loose to brighter, all in different shades to fit everyone's needs. Can we just take a minute to appreciate the Rose Cheek Colour Blush in 6 beautiful shades, also check out the stunning packaging.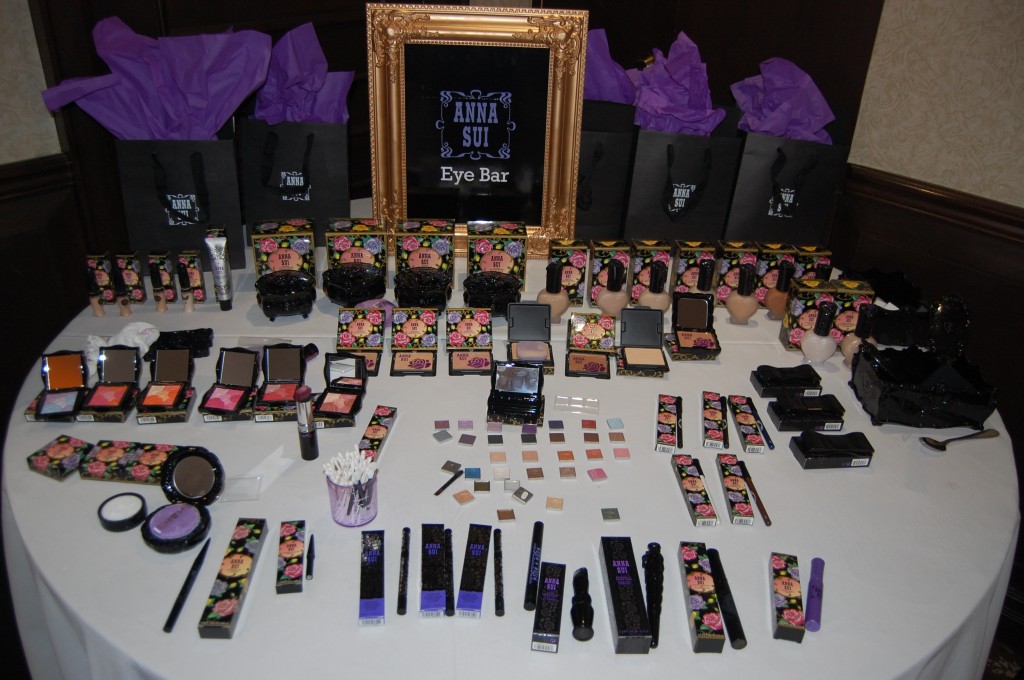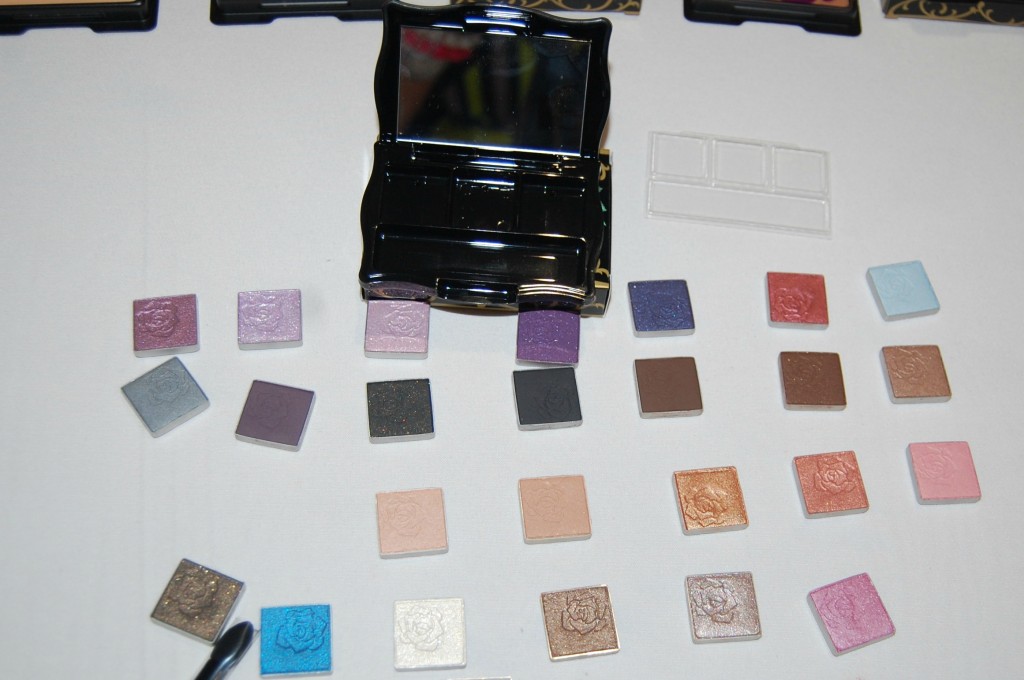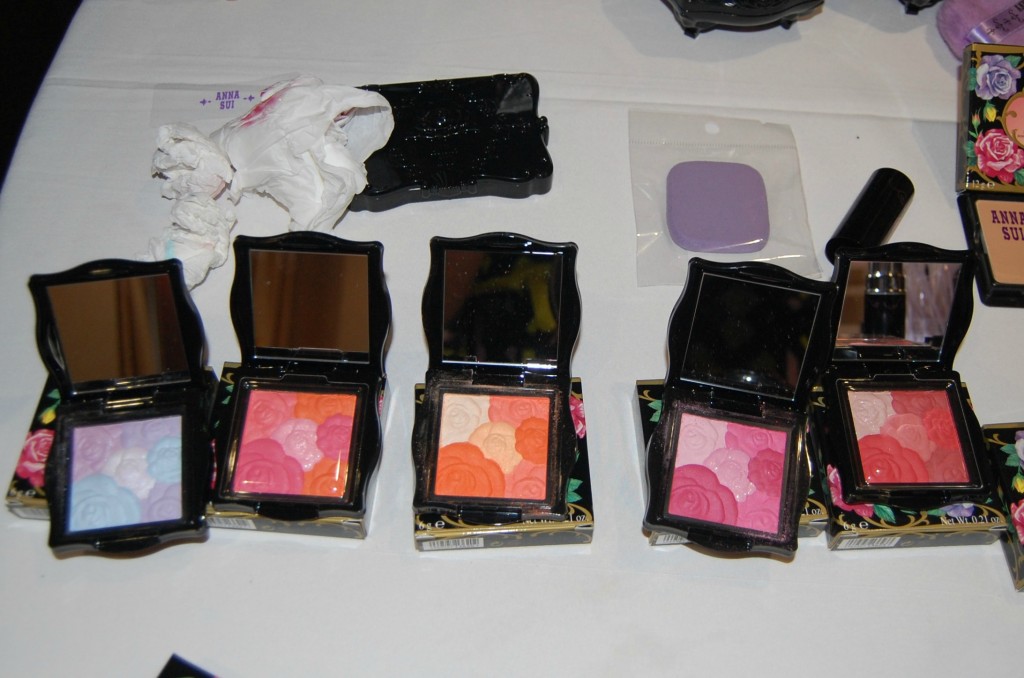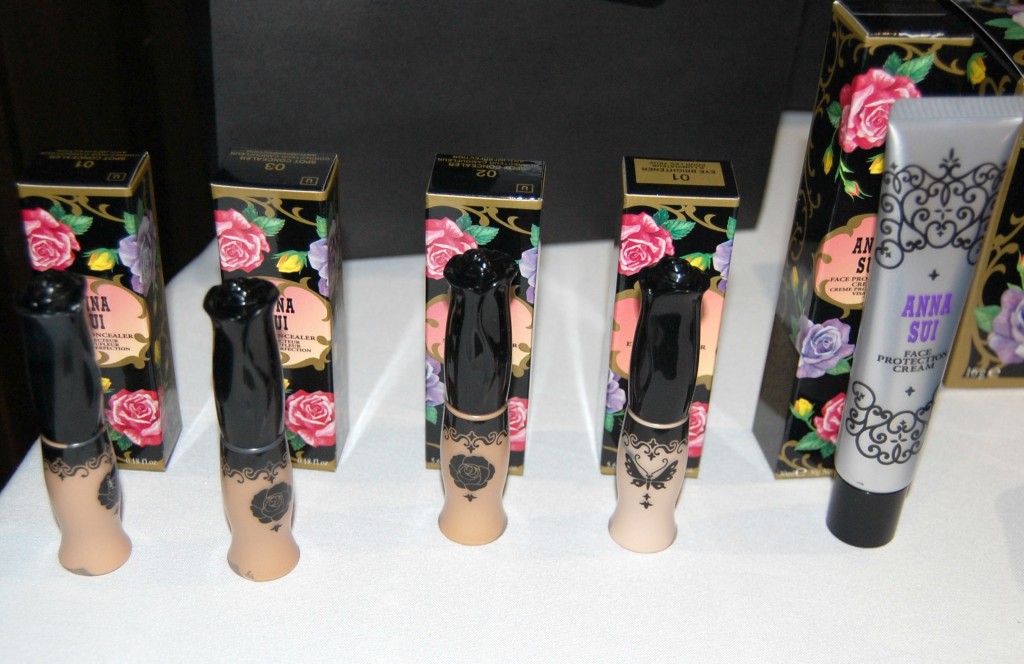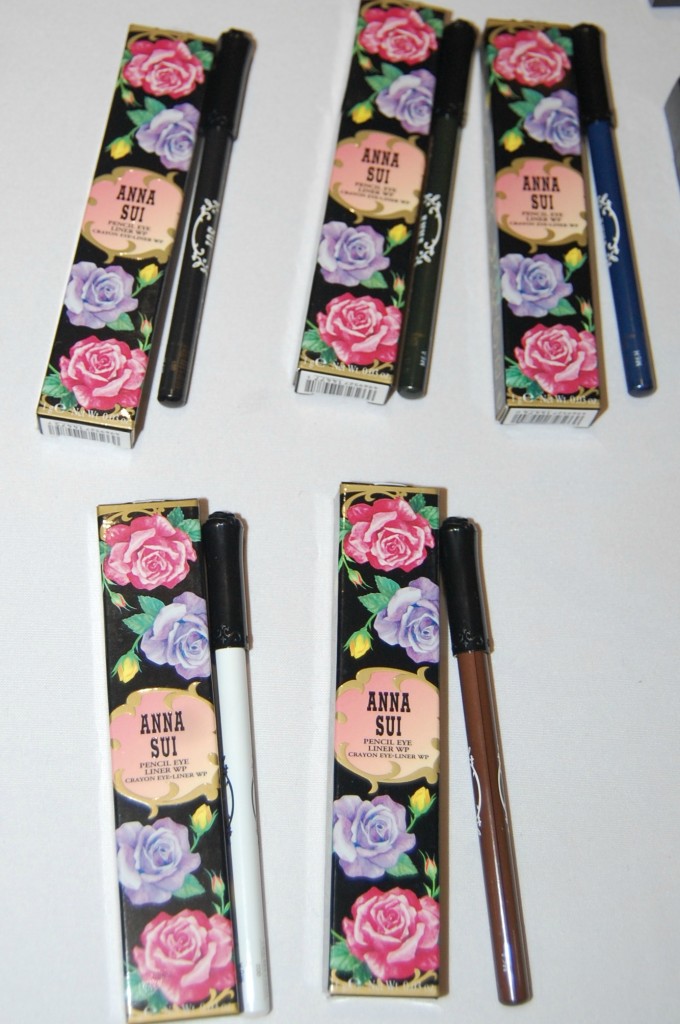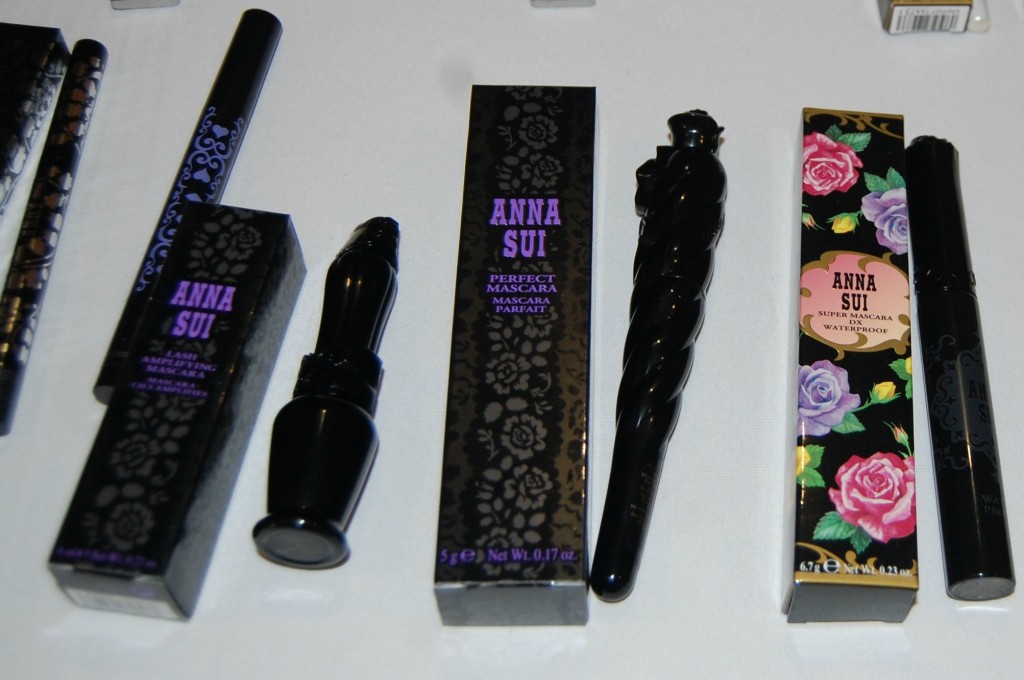 On top of the 5 already popular fragrances, Anna Sui has a new fragrance coming this Fall called La Vie de Boheme, which is described as being very "Anna" and has hints of floral and fruit.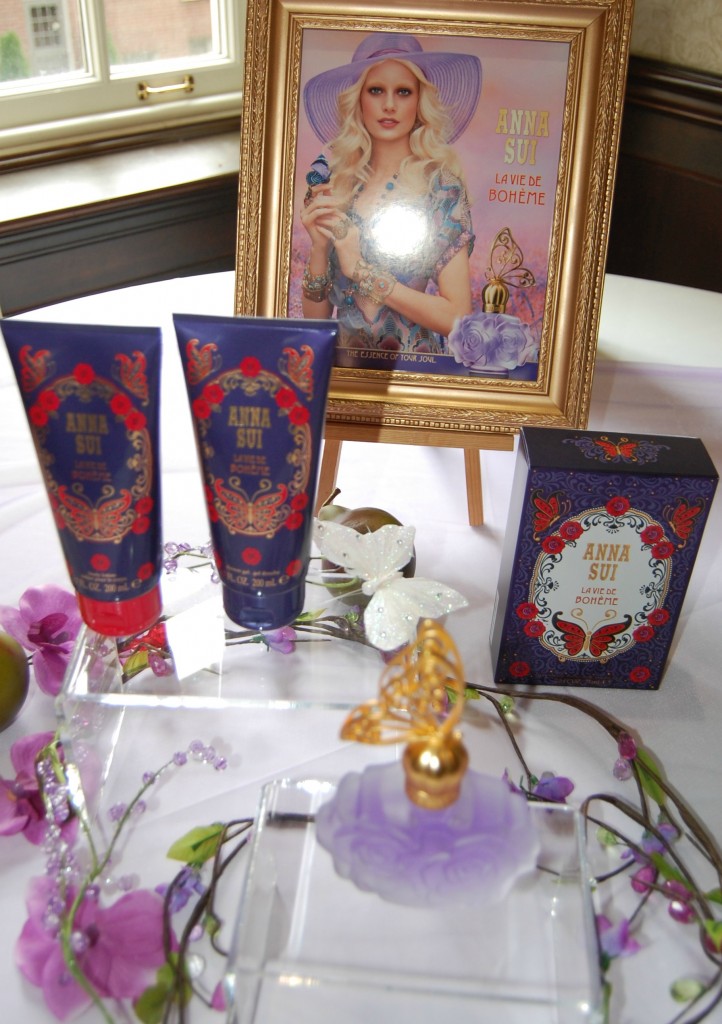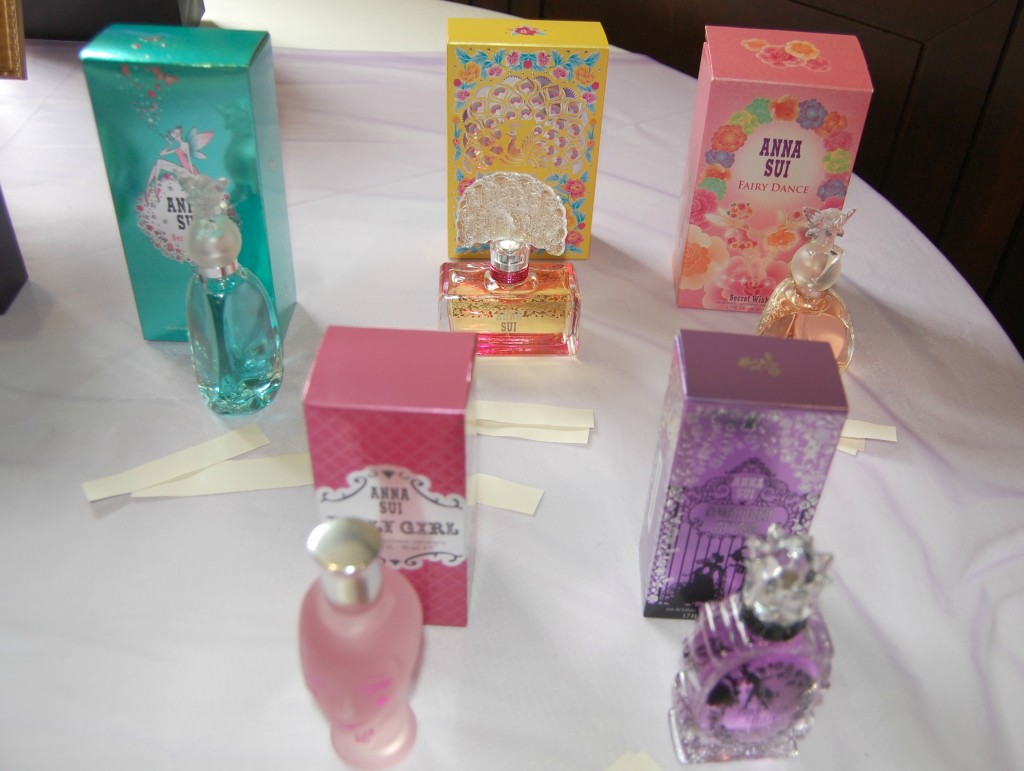 I've saved the best for last, in honor of Anna Sui 15th year anniversary, she's celebrating with the Ring Rouge that's redesigned and comes in 8 different shades; this was inspired by a ring her mother gave her, how sweet is that?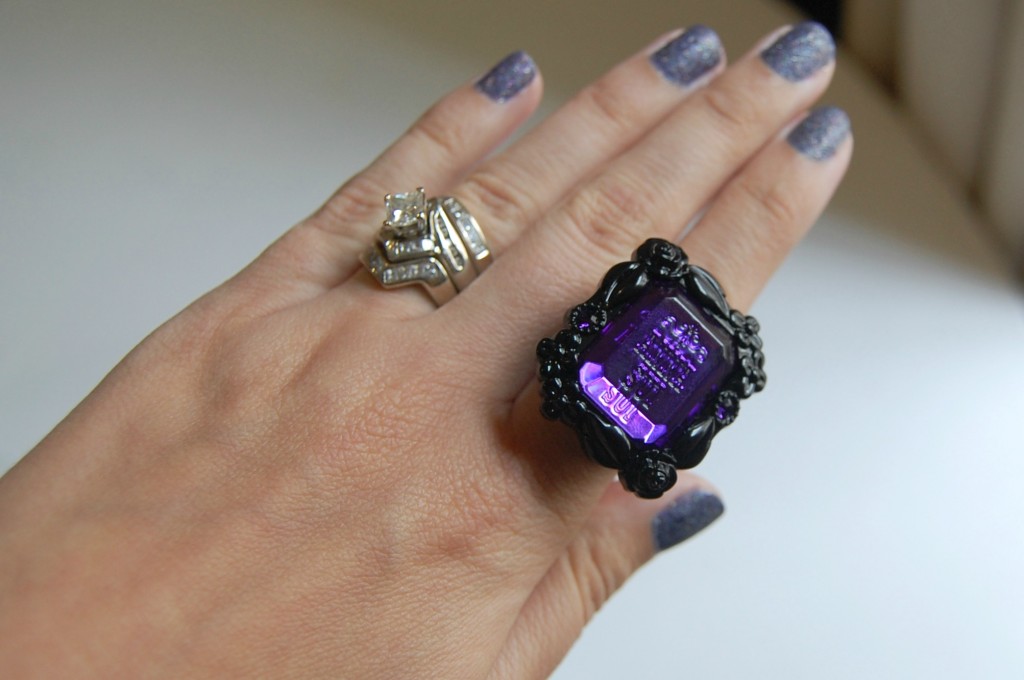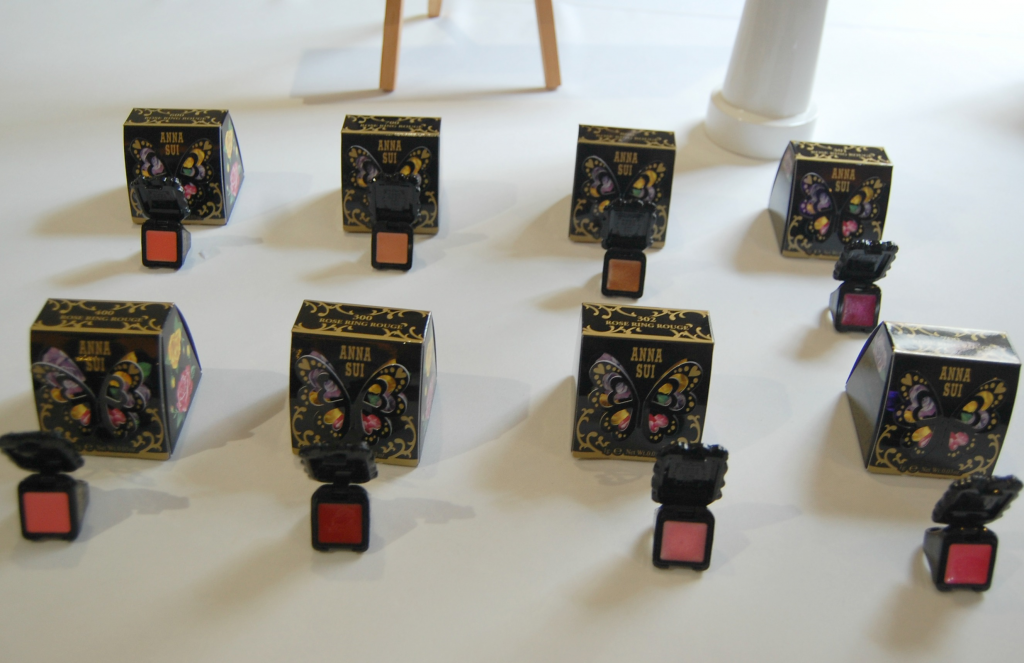 I'm looking forward to testing these new beauties out that was in my goodie bag from the event! Which product(s) are you looking forward to getting your hands on this Fall?