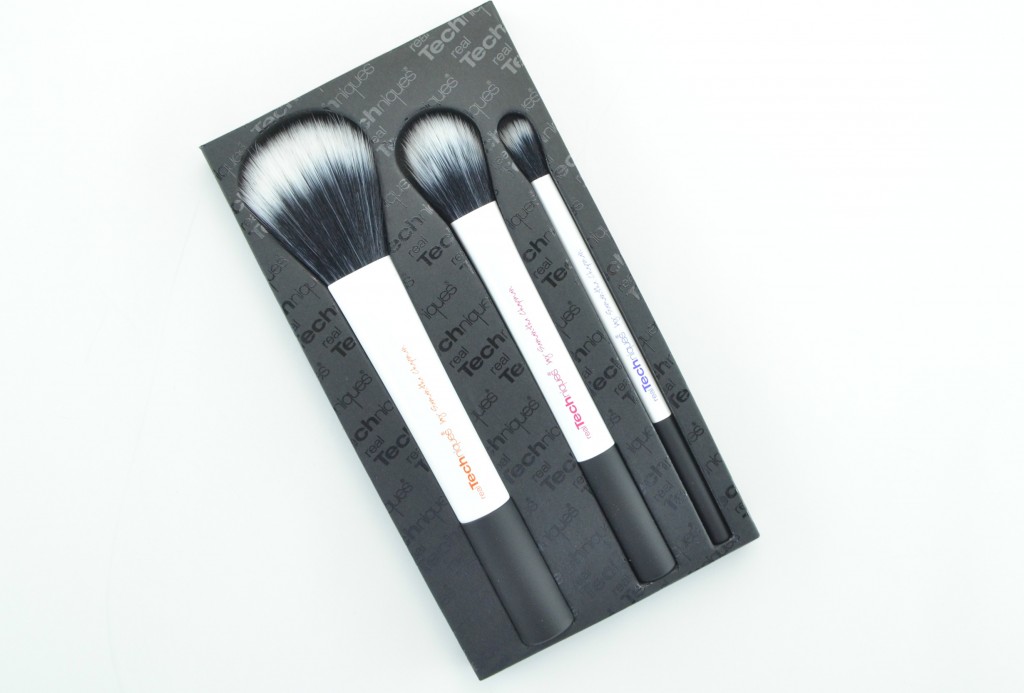 Samantha and Nicola Chapman of Pixiwoo
There's no denying that I'm a huge fan of the Real Techniques brushes, but when I got the chance to meet Samantha and Nicola Chapman of Pixiwoo last month, I fell in love with the brushes even more. Not only are these brushes amazing quality, they're a fraction of the price of high-end brushes, but with the same great results. I use both the Core Collection and Your Eyes Enhanced Starter Set daily, but the newest addition, Duo Fiber Collection might be my new favourite? The Real Techniques Duo Fiber contains three brushes, Duo-Fiber Face Brush, Duo-Fiber Contour Brush and Duo-Fiber Eye Brush and come with a fresh new design and colour scheme than the original brush set. It's done in a sleek white with black flat ended handle, so you're able to stand the brush up with enough grip to firmly hold, allowing for easy and effortless application. Each brush is extremely soft, ultra plush, synthetic and cruelty free and allows for buildable colour from light to dense. The ferrules, like the other collections are aluminium and extremely lightweight. The names of each brush is stamped on and matches the colour categories from the permanent collection, assuring each brush is cohesive to the rest of the line. It retails for $29.99.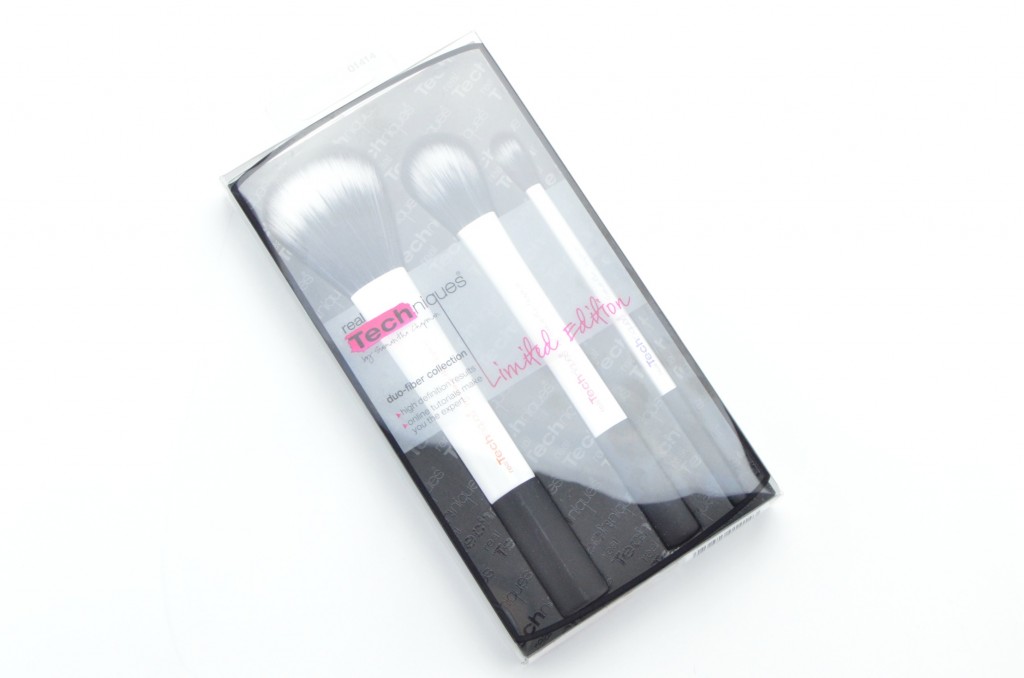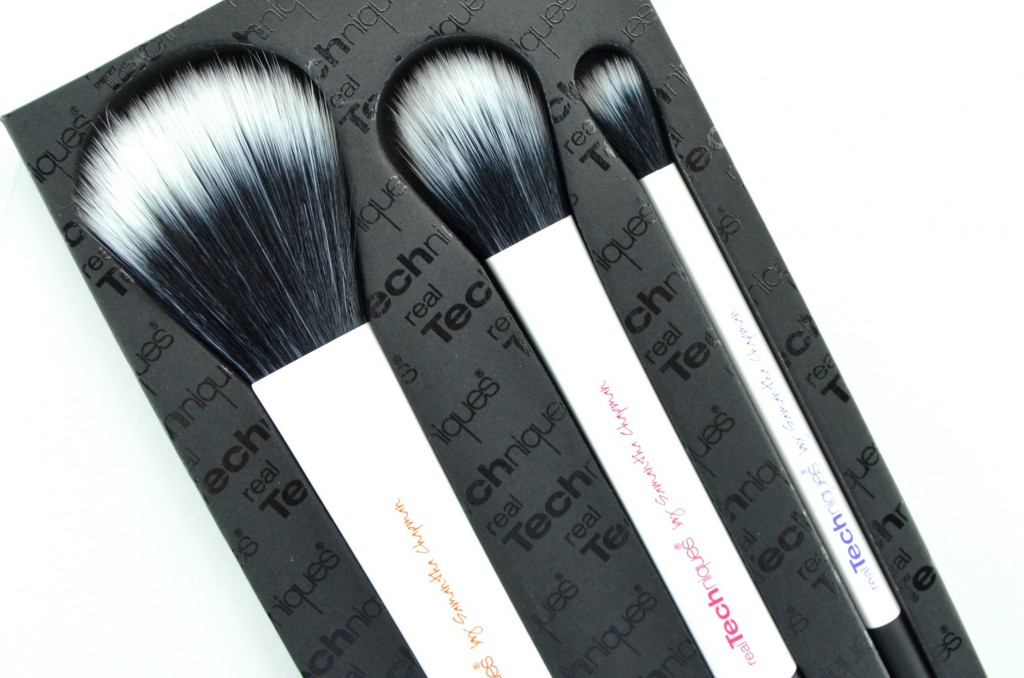 Real Techniques Duo Fiber Face Brush allows for a lightweight application and effortlessly blends both face powders and pigments. It's the largest brush in the set and is the perfect shape and size for an all-over foundation or setting powder. It's also the perfect size for lightly applying bronzer or blush for an all over rosy, healthy glow.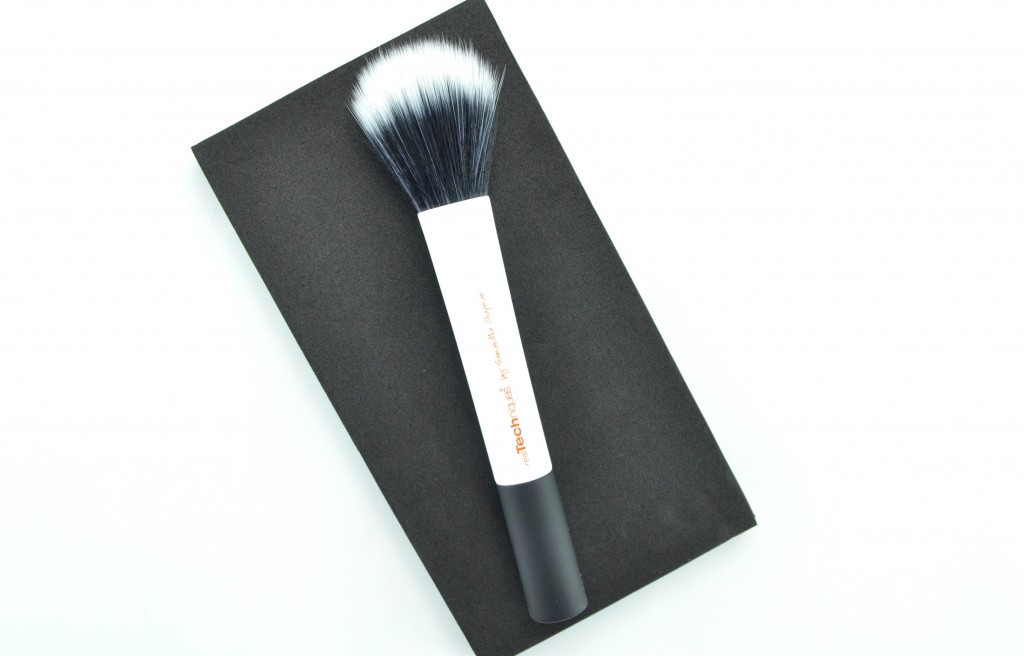 Real Techniques Duo Fiber Contour Brush is the perfect brush for controlled contouring and sculpting. It's the second largest brush in the set and works beautifully with both powder and cream to powder products. It creates a soft, but defined bronzing contour to the hollows of the cheeks to add a lovely, but natural healthy glow. It also works wonderfully for apply highlight to the top of the cheekbone and down the bridge of the nose.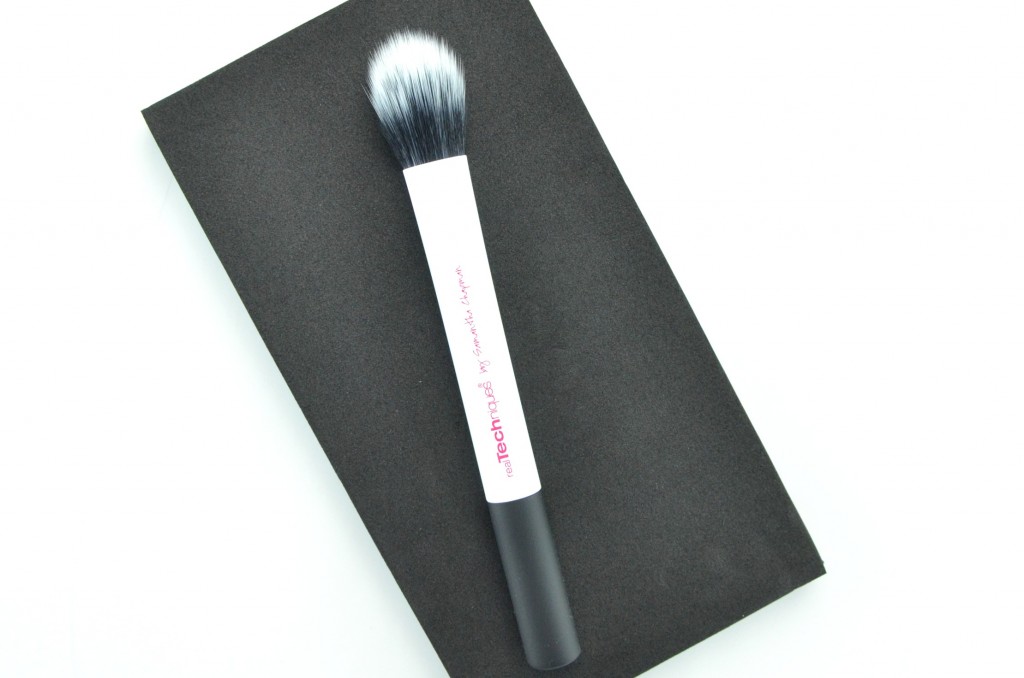 Real Techniques Duo Fiber Eye Brush helps to create a flawless finish to the eyes. It helps to blend each shadow shade beautifully and softens darker crease shades effortlessly. It helps to contour the crease and outer-v for a flawless, beautiful, blended, profession finish each and every time.