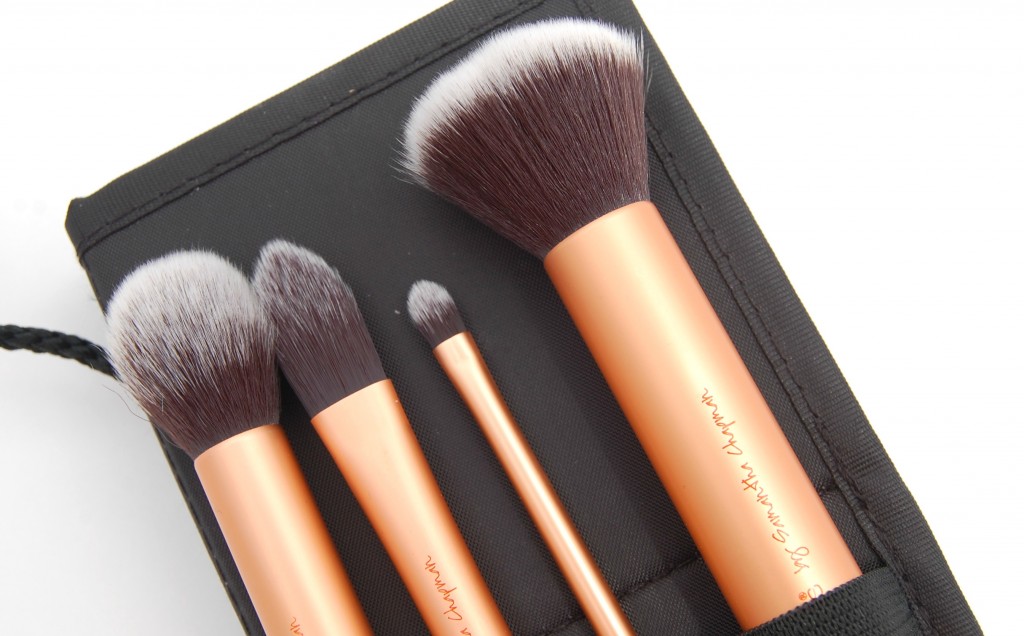 One of the first YouTube channels I started to watch was Pixiwoo, 2 sisters that are truly makeup gurus. When Samantha, one of the sisters announced she was creating her own line of makeup brushes called Real Techniques, I was excited to get my hands on them. Of course the US had them before us, but finally back in February 2013 they were released into Canada and could be found at your local Wal-Mart. I was on the hunt for them from the get go, without any luck, every time I was in my local Wal-Mart the sets (3 sets in total) were always sold out, at that price I can see why.
Real Technique brushes combine high-tech material with innovative design to make creating a pixel-perfect look easier than ever. The brushes each have their brush name on the handle and are colour-coded for the face and eyes (purple handles are for eyes, orange for base and pink for finishing), each having a corresponding key step, taking the guess work out of which brushes are meant for what area of the face, giving you a flawless look each and every time, just like the pros. The bristles are made from taklon which is synthetic making them 100% cruelty free. The brush head is hand cut to the perfect shape, super soft and doesn't shed.
The handles are made out of aluminum, lightweight and easy to use. The back end of the handles are rubberized for easy grip and are flat so you can stand them up if you need to switch brushes mid-application. The sets are packaged in carrying cases with a velcro closure, and by shortening the nylon strap, you can fold the case backwards into a brush stand.
The Core Collection (aka face brushes) retails for $23.99 and include a contour brush, a pointed foundation brush, a detailer brush, a buffing brush and a 2 in 1 panoramic brush case.
The Travel Essential kit retails for $23.99 and include a domed shadow brush, an essential foundation brush, a multi-task brush and a 2 in 1 panoramic brush case.
The Your Eyes Starter Kit retails for $19.99 and includes a base shadow brush, a deluxe crease brush, an accent brush, a pixel-point eyeliner brush and a 2 in 1 panoramic brush case.
I was sent The Core Collection brush which is a beautiful metallic orange colour and would be the perfect starter set for someone just looking to get into makeup/ and or a great addition to any makeup junkies collection.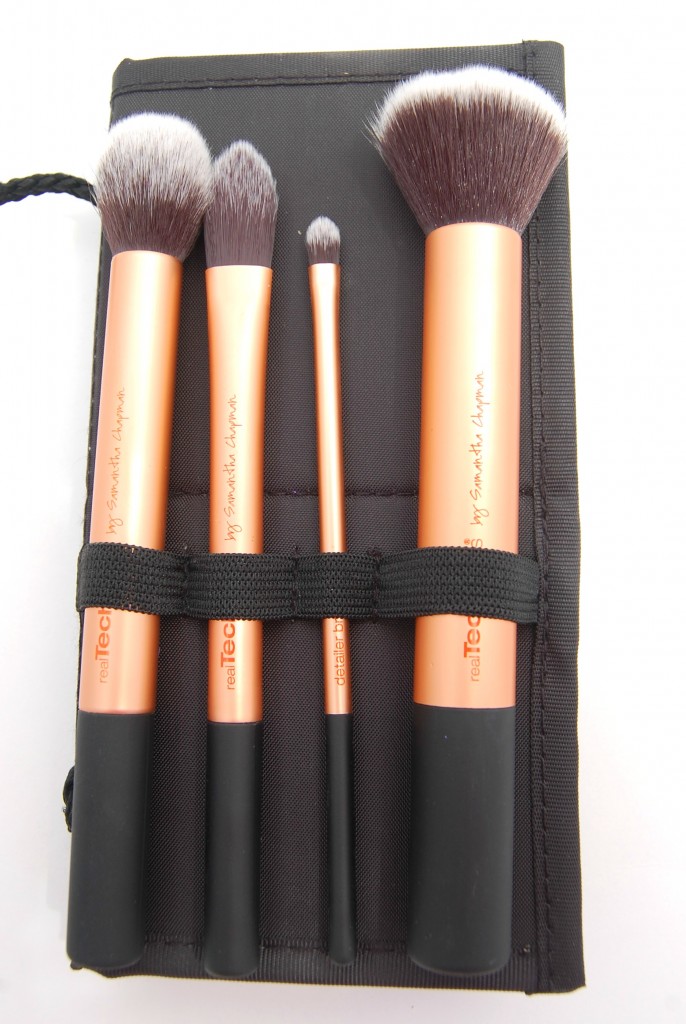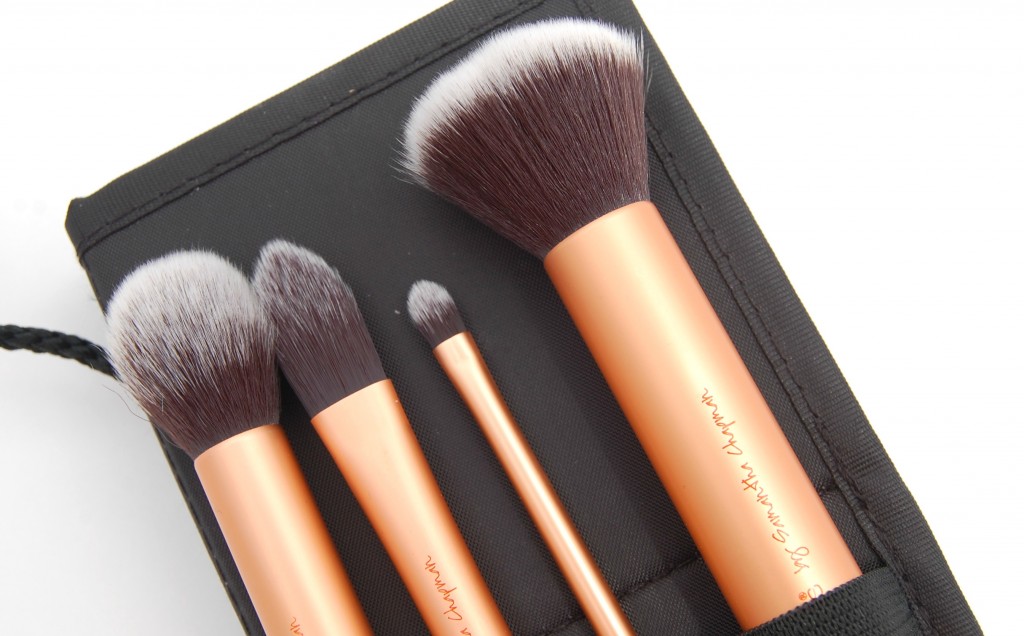 The contouring brush is very soft and fluffy with a unique, domed shape head making it perfect for depositing colour directly into the hollows of your cheeks for almost a foolproof contouring. Be careful as it does pick up a lot of colour, so if you're looking for a lighter application you're going to want to go in with a light hand. It's also the perfect brush for applying highlight to the top of your cheeks or actually contouring with blush.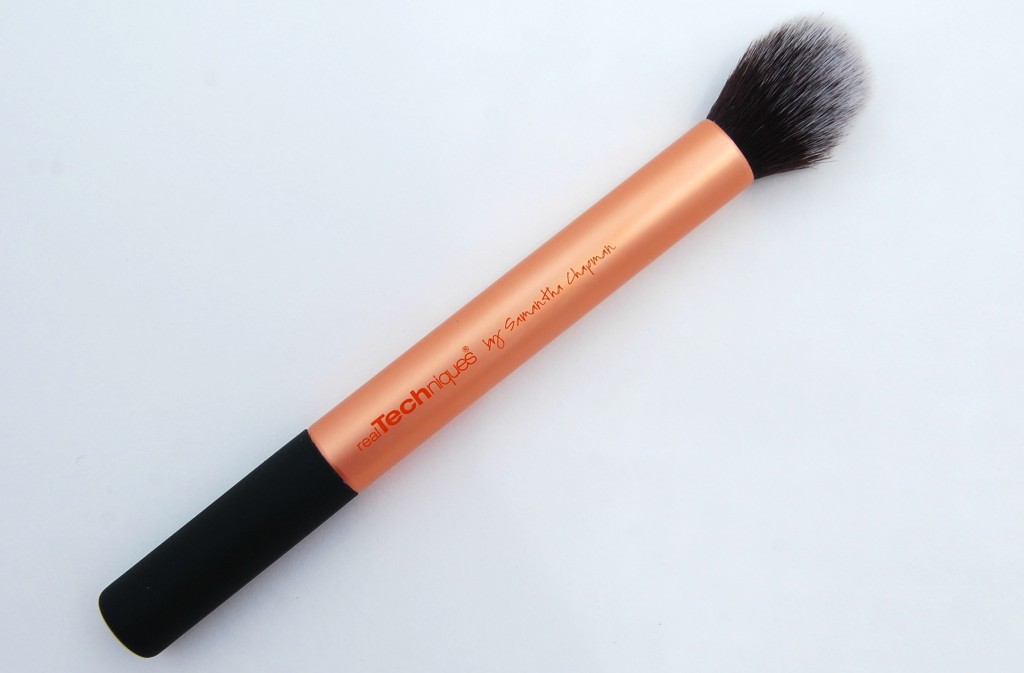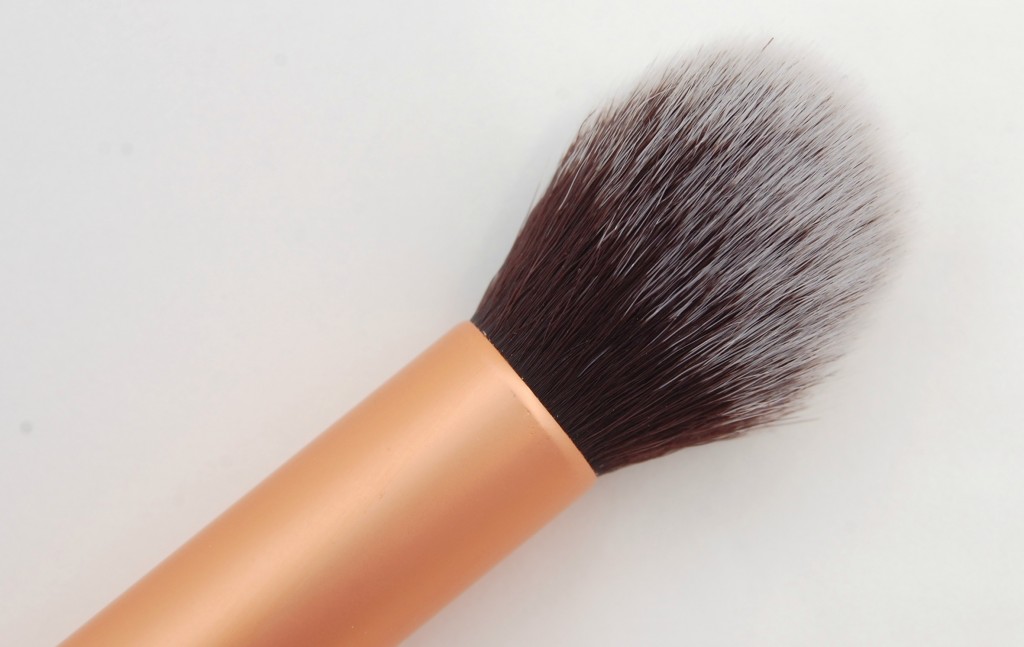 The pointed foundation brush is a slightly harder brush with a pointed tip, not sure about using it as a foundation brush as it's pretty small but it's great for the use of concealer under your eyes, around the nose or any other smaller areas you need coverage. Since the tip is so pointed it's great for getting into creases as well, this would be the least used brush for me out of the collection.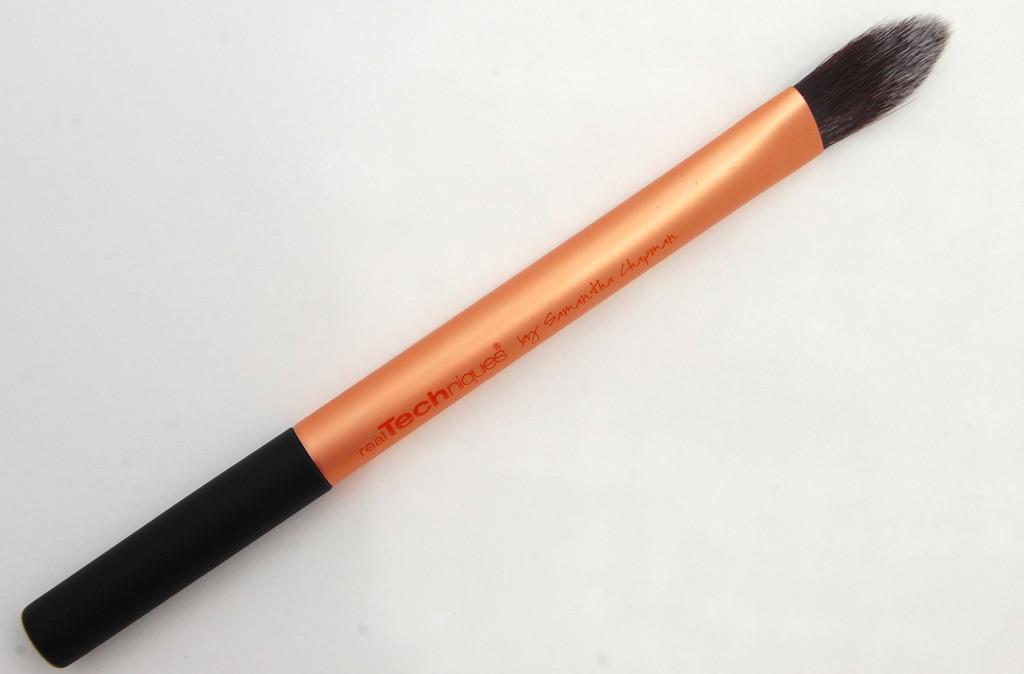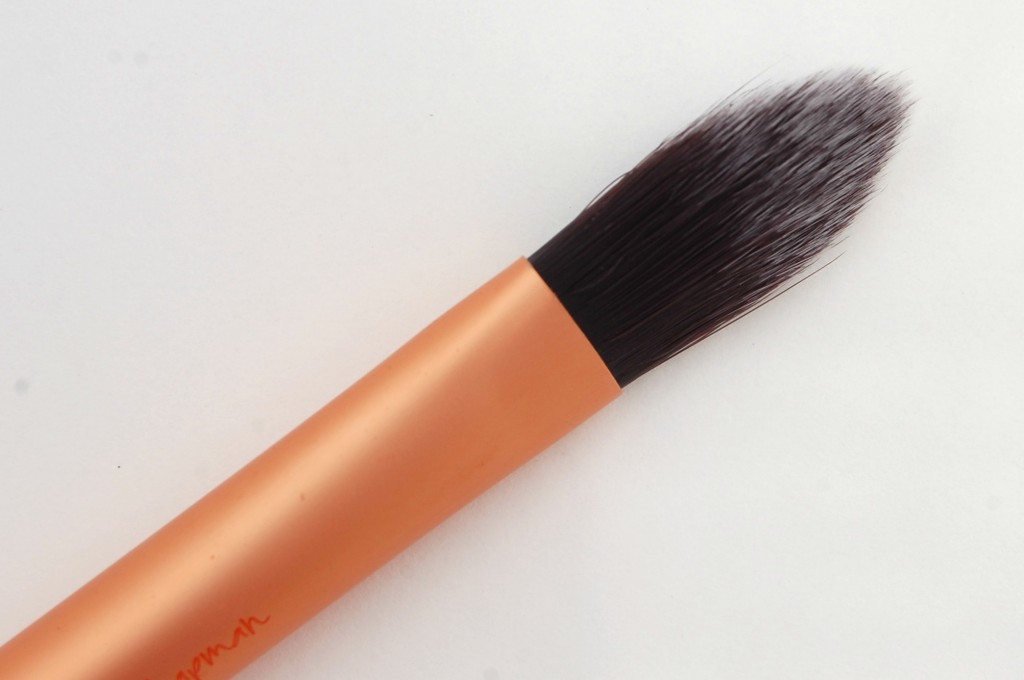 The detailer brush is a small, slightly pointed brush that's really accurate and has somewhat of a harder feel to it; you don't get much bend to it but works great for under eye concealer. It's also a great lipstick brush or I've even used it to apply shadow to the inner corner of my eyes.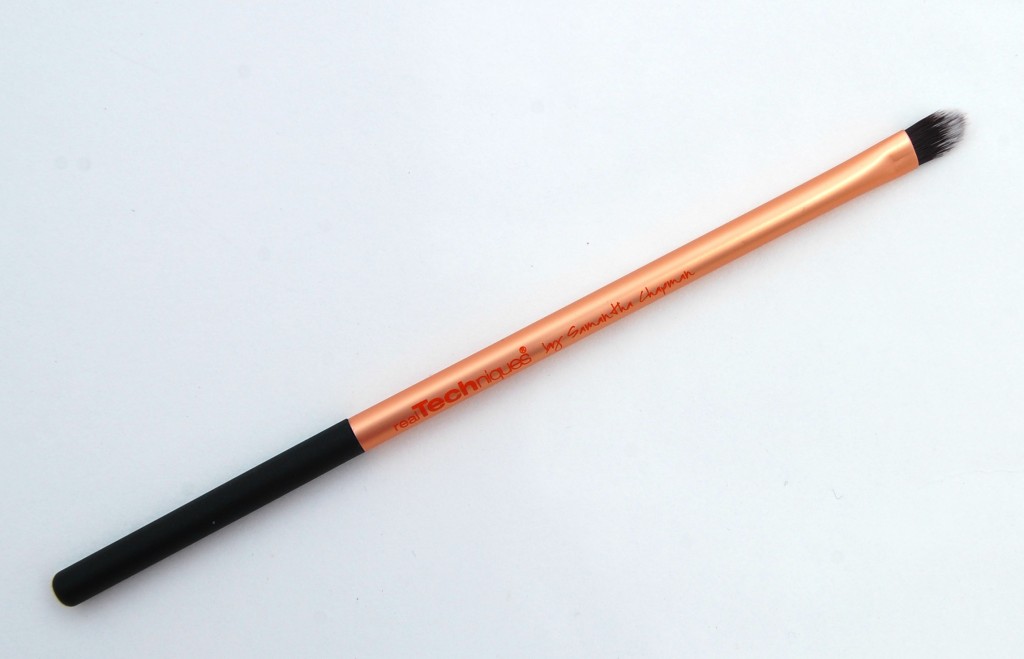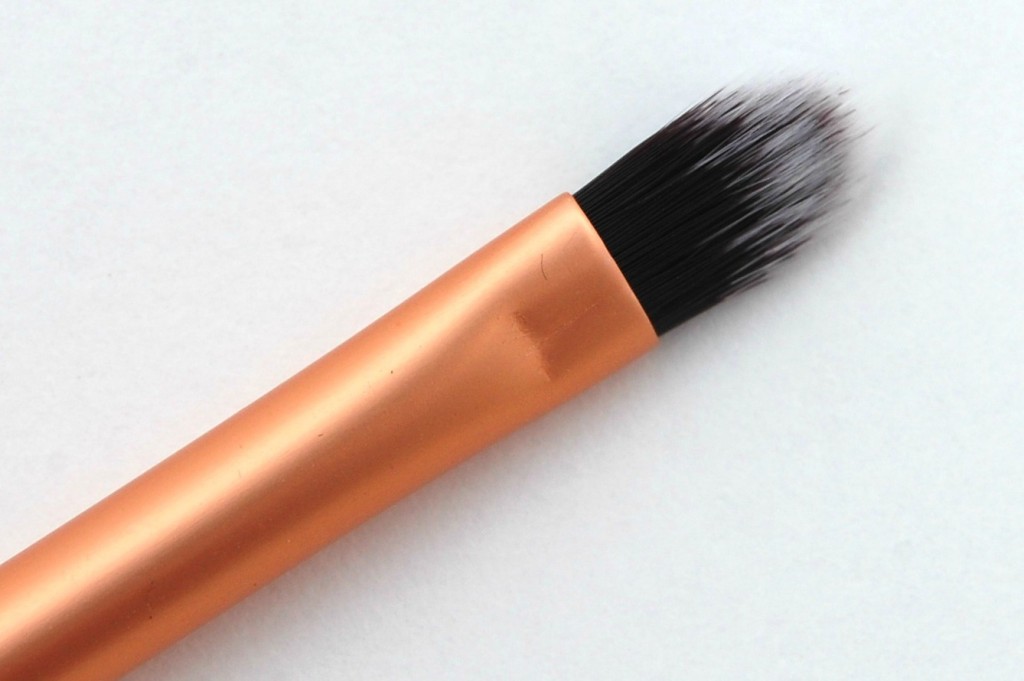 The buffer brush is the one I've been getting the most use out of/ my favourite of the 4; it's super soft, has a slightly rounded head, dense and is the perfect size for really buffing in your foundation. After only a minute of buffing in your liquid foundation your left with a streak-free, fiber free look. It's quick, efficient and I'm using less foundation than I have with other brushes.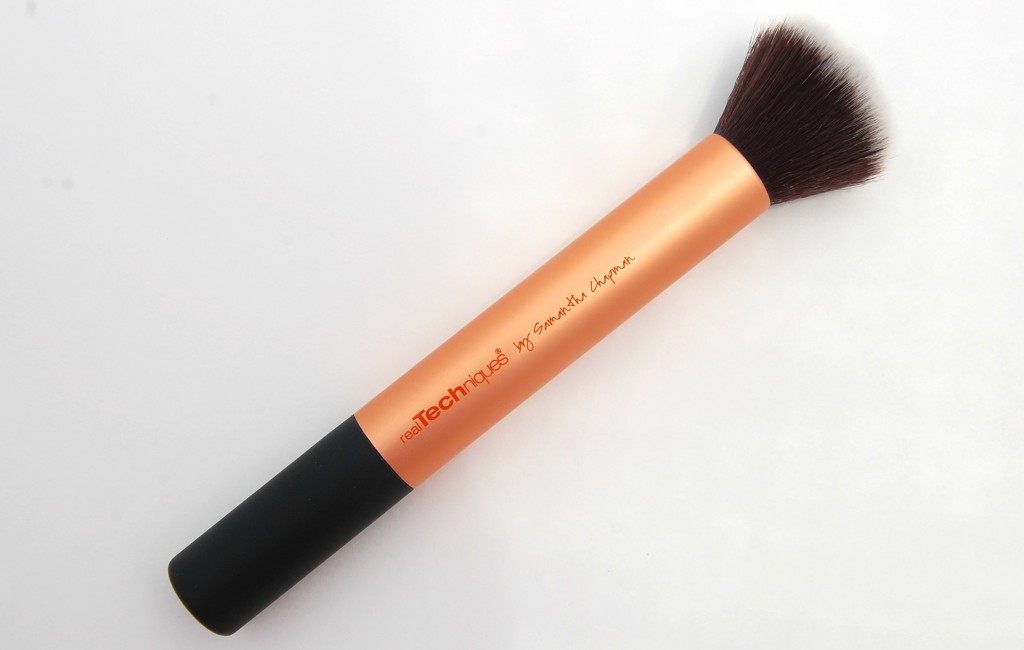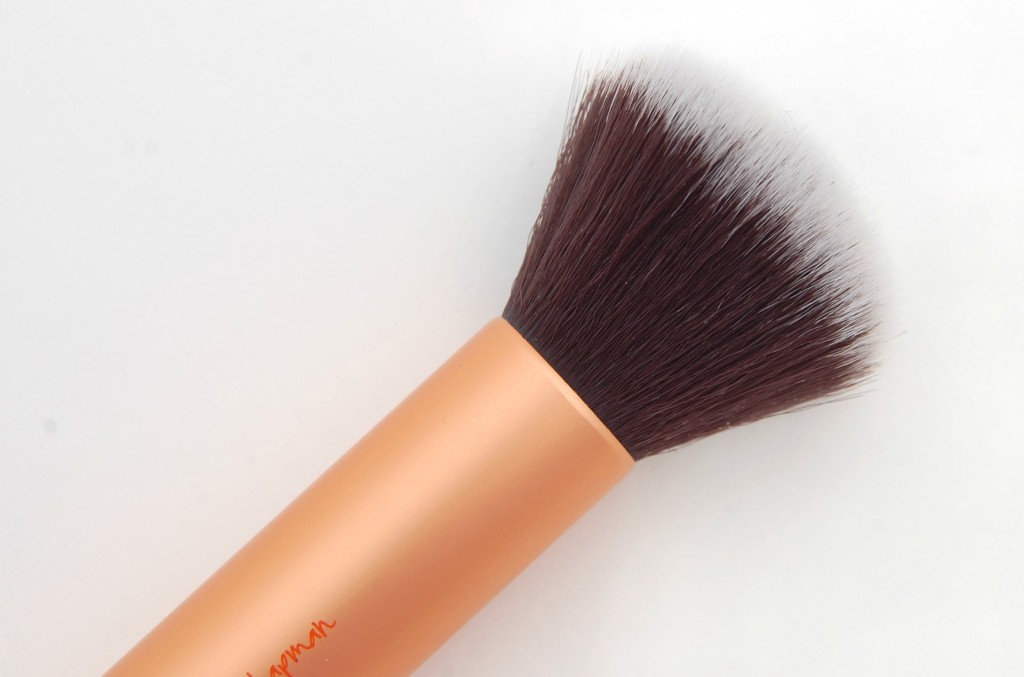 Overall, these brushes are good quality, a great price, and easy to work with. The bristles are soft, blend easily and are all synthetic which is great. I've washed the entire set a few times now and haven't experienced any shedding or loss of softness. The handles feel sturdy and comfortable in my hands and aren't too heavy or slippery. The case that they come in is very handy for travelling and I love how you can alter it so it can be used as a stand!