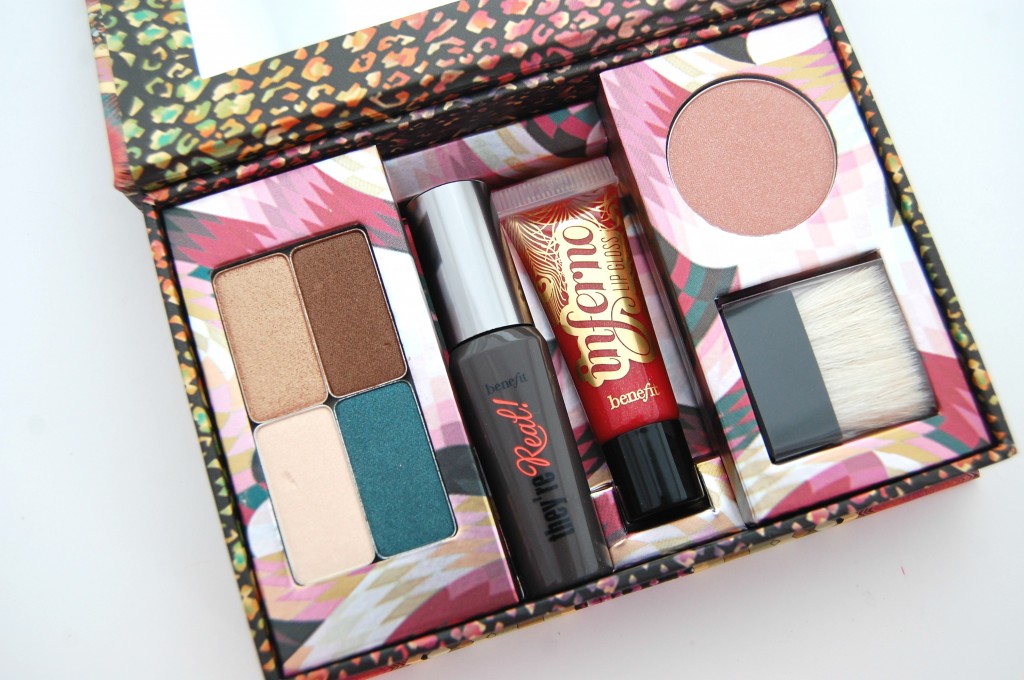 Matthew Williamson is world renowned for his highly recognisable signature aesthetic: a master of print, embellishment, attention to detail and kaleidoscopic colour. Matthew's collections encapsulate a bohemian spirit and a laid back sense of glamour.
Matthew has teamed up with Benefit to create a limited edition, high fashion makeup kit called "The Rich Is Back" which was released on June 10th, 2013, exclusively at Sephora and retails for $40 CAD. Matthew takes you back to the glamorous days of disco with rich, seductive shades inspired by his vibrant prints; retro to modern all in one little box. When you're done with the makeup you can remove the tray and use it as a glam jewelry box, featuring some of Matthew Williamson's most iconic prints!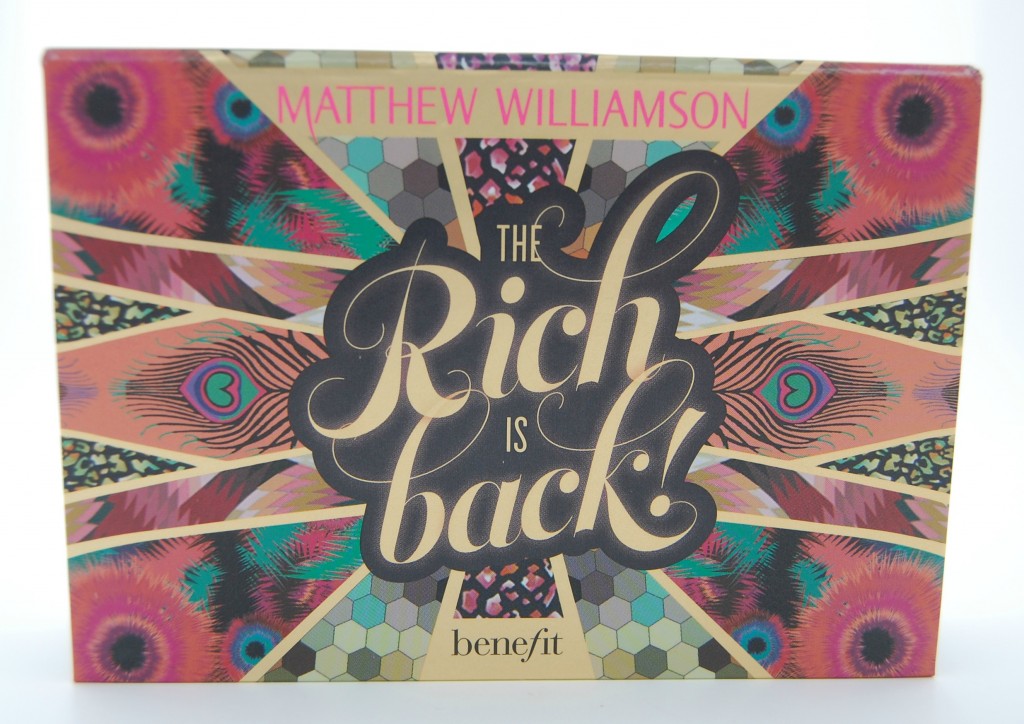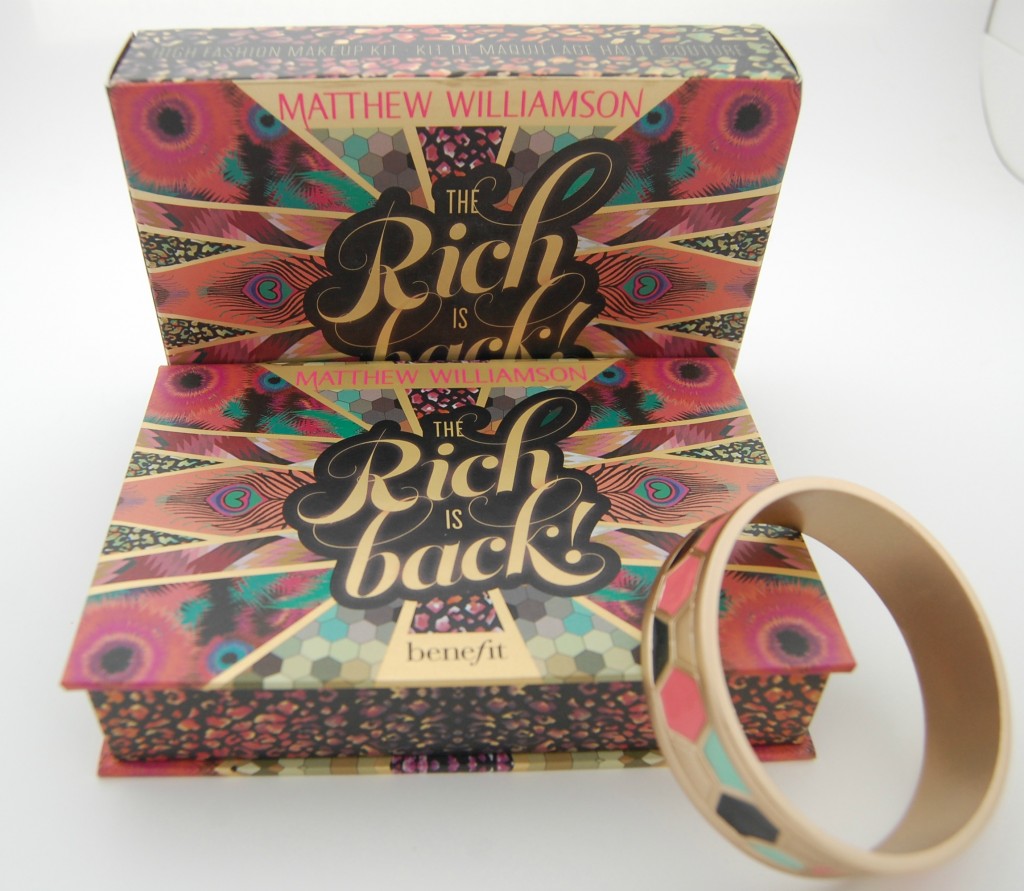 Each Benefit "The Rich Is Back" kit includes 4 x (0.8g) eyeshadow palettes in Solid Gold, Get Down Brown, Disco Dust and Feel So Teal, They're Real! Mascara (4.0g), Gimme Fever Cheek Powder (2g) and mini blush brush and Inferno Lip Gloss (6.5ml).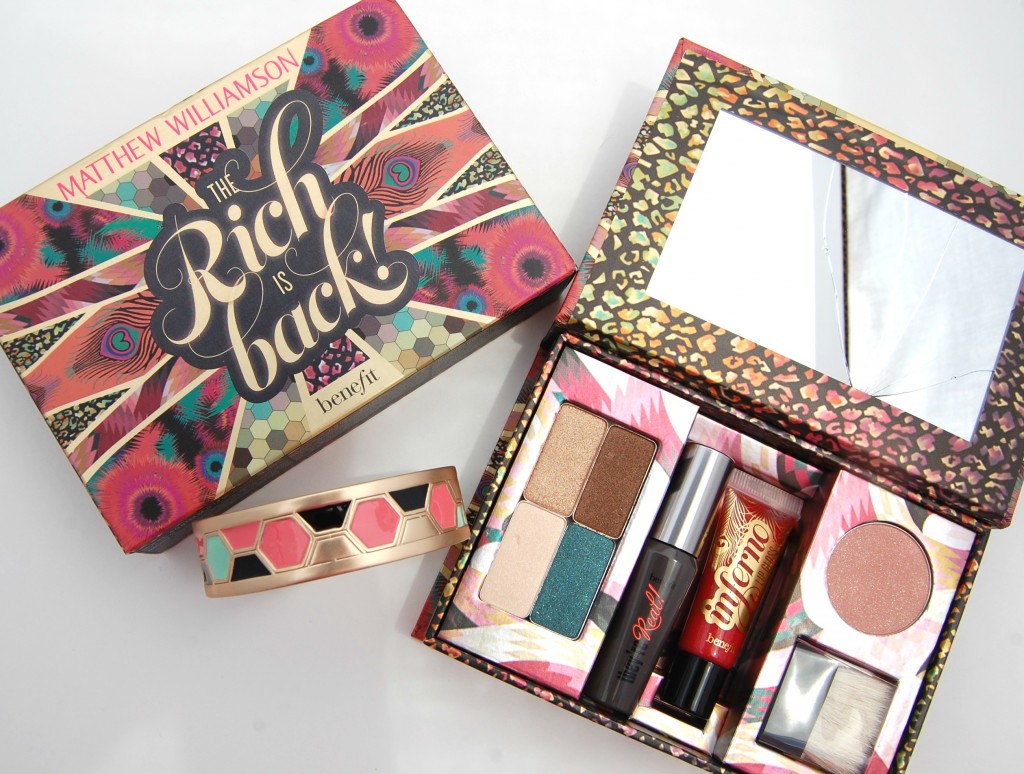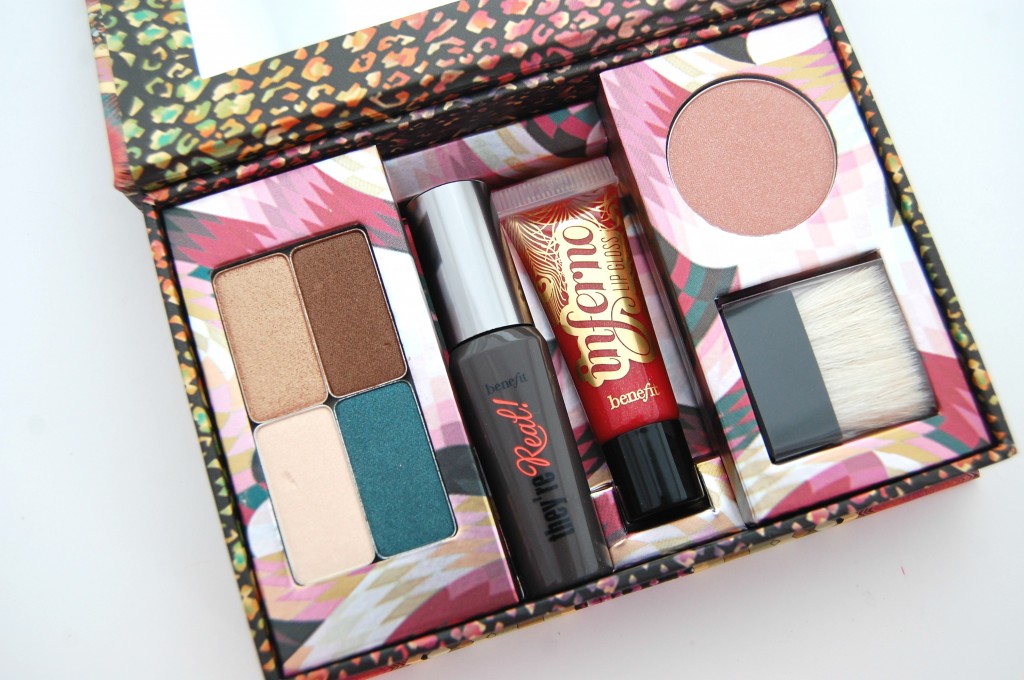 Gimme Fever Cheek Powder is pale pink with golden shimmer throughout it; notice it's not called a blush but yet a cheek powder, I think because it's so light? I tried using it as a blush and even on my pale skin it didn't show up that well, instead I've been using it as a highlight on my cheekbones and it's perfect. It also comes with a mini brush that's perfect for on the go or travelling with.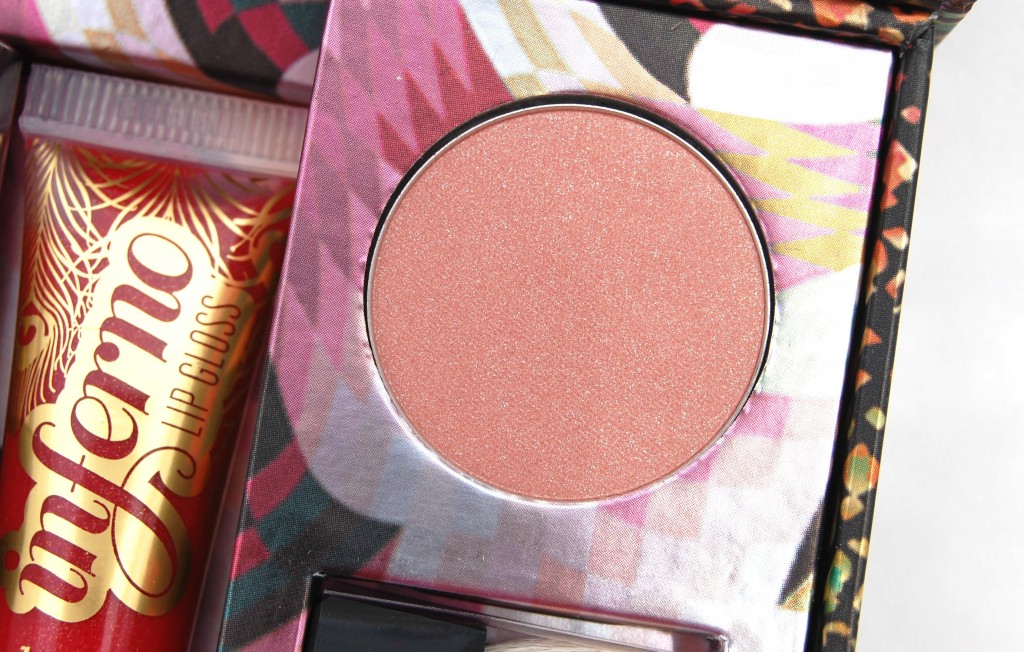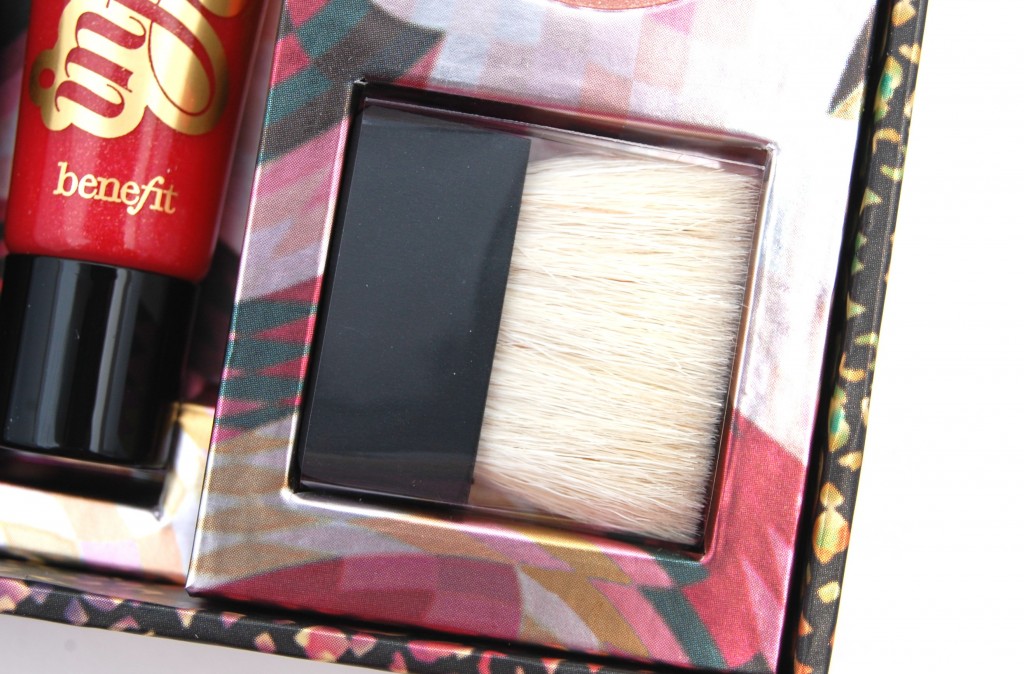 As far as the eyeshadows go, they aren't the most pigmented but sometimes in summer you want a more natural look and these 4 shades would be perfect at achieving that. As far as the texture, all of the shades have a little shimmer to them but you can layer them easily without look chalky. Disco Dust is a beautiful highlight shadow, it's perfect for the inner corner of the eyes or below the brow bone. Feel So Teal is a beautiful grey/blue, and probably my favourite out of the 4, it perfect to create a subtle smokey effect. Solid Gold is somewhat hard to work with, you really have to pack it on for it to show up. Get Down Brown is probably the most pigmented out of the bunch, it's the perfect crease shade or smudge it under you eye for a smoked out liner effect.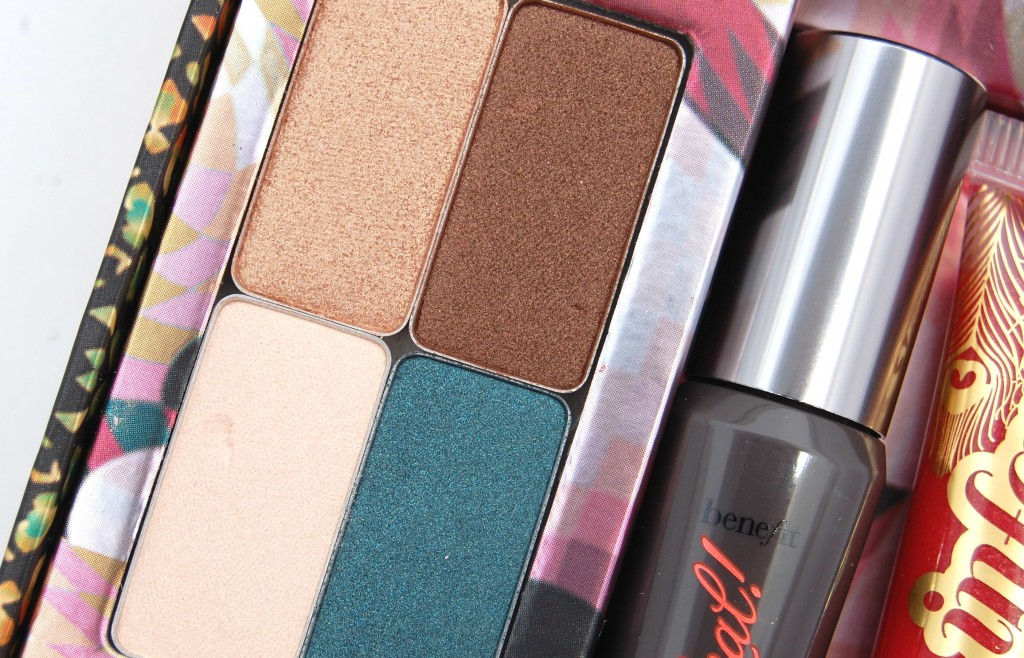 Inferno Lip Gloss comes in a squeeze tube and the formula isn't sticky at all. It's a beautiful berry red with gold shimmer and it gives my lip a naturally flushed look when applied. The color starts off as a sheer red but is buildable for a more intense red. The staying power isn't that bad for a gloss, I would say a good 2 hours before the need to reapply.
They're Real mascara lengthens, volumizes and curls your lashes and the bristles on the tip are long enough to help separate and flare out your lashes. This mascara is super lengthening, yet doesn't weigh my lashes down. It last throughout the day without any fallout or smudging.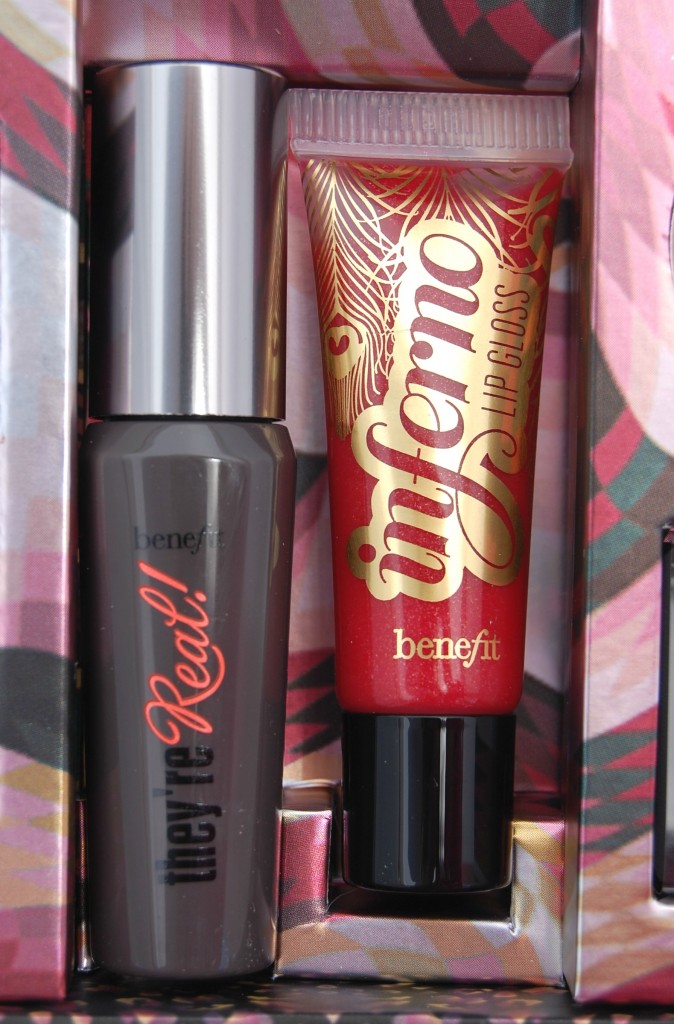 Overall, I'm in love with this collection; it's perfect for the summer and for travelling. I love that is comes with an inspirational sheet to give you ideas and I feel that all the colours are very versatile. Not gonna lie and say that one of my favourite parts isn't the fact that when you're done with the makeup you can turn the empty box into a jewellery box, genius.