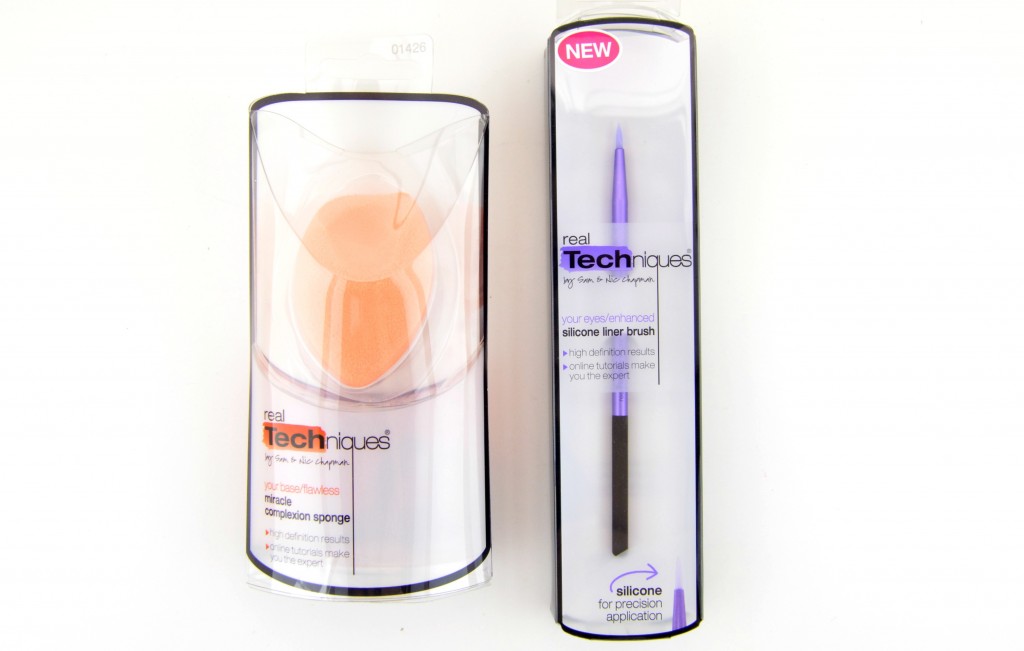 I'd be the first to tell you not to waste your money on expensive makeup brushes when you can pick up the Real Technique brushes for half the cost. The brand was created by makeup gurus Pixiwoo, 2 sisters that now have over 167 million YouTube video views and counting. I've been obsessed with Core Collection and Your Eyes Enhanced Starter Kit, so naturally when I heard about their new Real Techniques Miracle Complexion Sponge and Silicone Liner Brush I was super excited to give them a try.
Real Techniques Miracle Complexion Sponge is a 3-in-1 multi-functional sponge that is totally different than any other sponge on the market (think Beauty Blender) as it has 3 distinct surfaces that are meant to make your foundation application even easier and more flawless. The rounded side helps to blend large areas of the face, the precision tip helps to cover blemishes and imperfections and the flat edge helps to contour around the eyes and nose.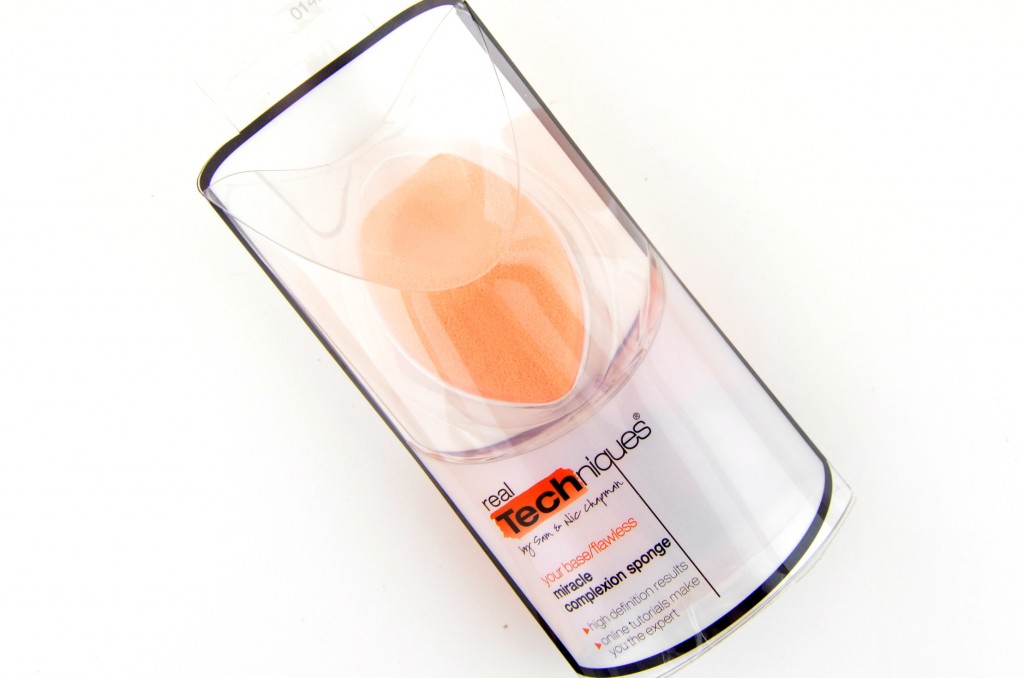 Real Techniques Miracle Complexion Sponge is bright orange, is oval in shape, is soft and bouncy in texture, fits perfectly into the palm of your hand and is super easy to use. You can use it wet or dry, but the preferred method is damp. Run it under running water, gently squeeze out the excess water out and watch as it instantly doubles in size. It's recommended to clean your sponge after 2 to 3 uses, by simply using warm water and a mild cleanser, like baby shampoo.
While the Real Techniques Miracle Complexion Sponge might not be a miracle worker, the flat edge is perfect for layering up on areas which might need a little extra coverage and the precision tip is a convenient way to get into smaller areas of the face, like the nose. The versatility of this sponge makes the application process in the morning a breeze, I can now get the flawless finish I'm looking for in one easy sponge. I dot the foundation onto different areas of my face, then use the round side to stipple it all around my face, alternating between the tip and flat edge to get into all areas of the face. I've also been using it to blend out concealers and apply cream blushes. It's perfect for heavier, full coverage foundation that I use on a daily basis. The only downside of using a makeup sponge is it absorbs more of your foundation, using it wet does combat the problem a little, however, you'll still end up using more makeup compared to a traditional brush. It retails for $9.99.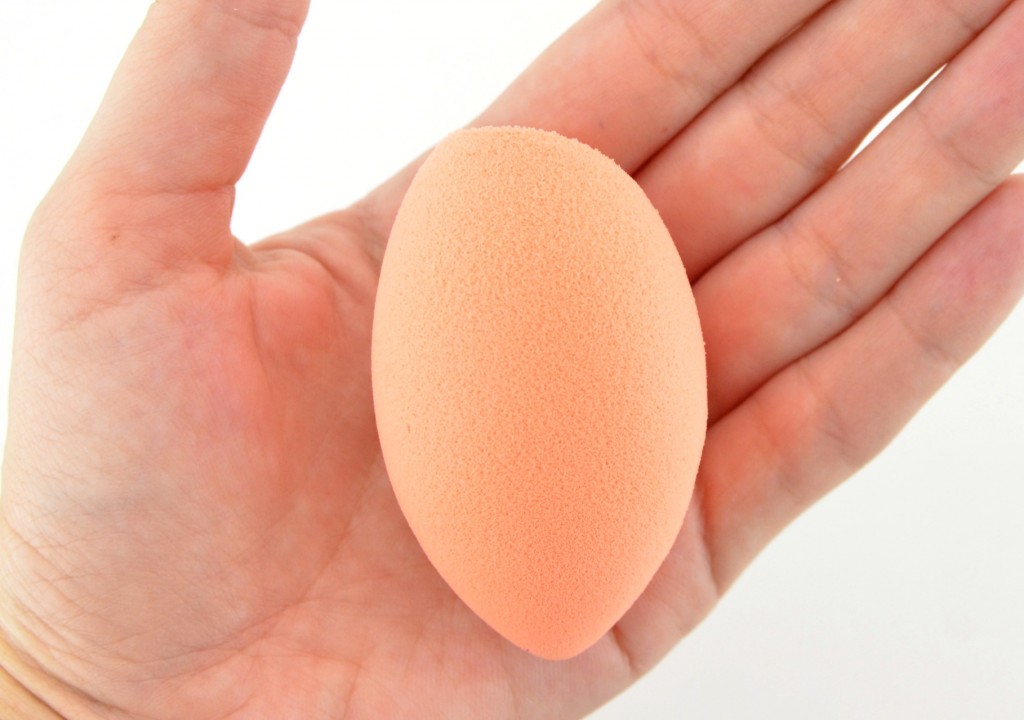 The new Real Techniques Silicone Liner Brush is a part of the Your Eyes Enhanced collection and features a high-tech silicone tip that helps to create pixel-perfect looks. It's colour-coded in purple to match the rest of the eye brushes in the collection and features a lightweight, aluminum handle that's rubberized for easy grip and use. It provides a smooth and precise application for liquid or cream eyeliner without pulling or tugging on the skin.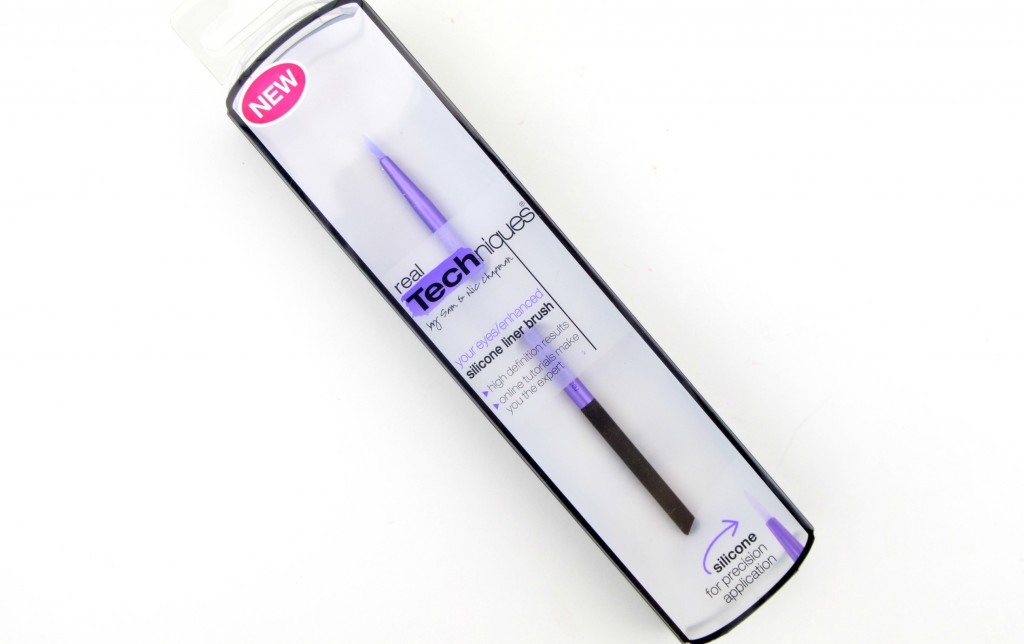 Real Techniques Silicone Liner Brush has an extremely fine point that lets me get deep down in between my lashes, allows me to create a very fine line, but also lets me create thicker, more dramatic lines in a few short strokes. Due to the design of this brush, you do have to go back and pick up more product a few times to create a full, lustrous upper lashline, as the brush simply cannot hold as much product as traditional bristles. It couldn't be easier to clean, once the eyeliner has hardened on the brush, just use your fingernail and some baby shampoo to gently scrape the gel liner off the tip of the brush. This is the perfect brush for creating extremely fine lines, just remember to work slowly and carefully to achieve those perfect lines. It retails for $8.99.