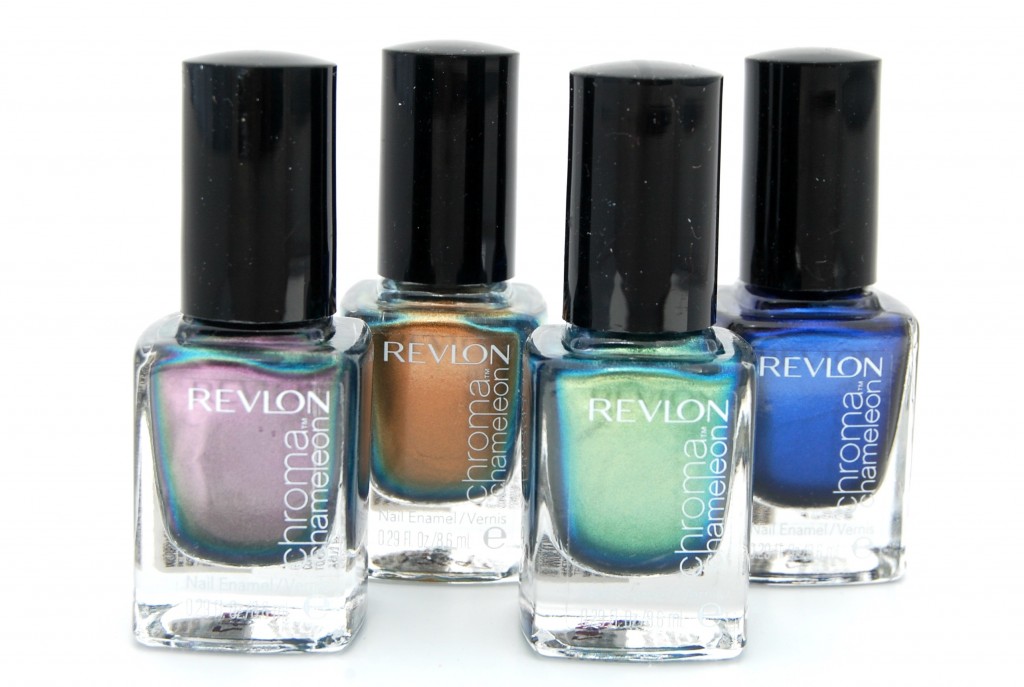 Nail polish is all the rage this year, every company is trying to put a fresh spin on them, may that be in new shades, different textures, new formulas, faster drying time…the list goes on. Revlon has launched a new limited edition collection called Revlon Chroma Chameleon, it's a colour shifting chrome polish in rich jewel-tones that are available in 8 different shades.
It offers a brand new "colour-travel" technology that is formulated with aluminum substrate that reflects light through each coated layer; what this means is depending on the time of day, how the light hits your nails, the colour will always look different. Revlon got smart with their new square packaging; these really highlight the chromatic changing effect and makes it easy when shopping to find your perfect shade.
You can layer these chromatic shades over any of your favourite nail polishes for a bolder look or apply alone for a multi-dimensional chromatic finish. With 8 stunning shades to pick from you'll be sure to find one you can't live without. You have your pick from Pink Quartz, Rose Gold, Amethyst, Aquamarine, Cobalt, Tanzanite, Topaz and Gold and retail for $7.99 for 0.29 oz.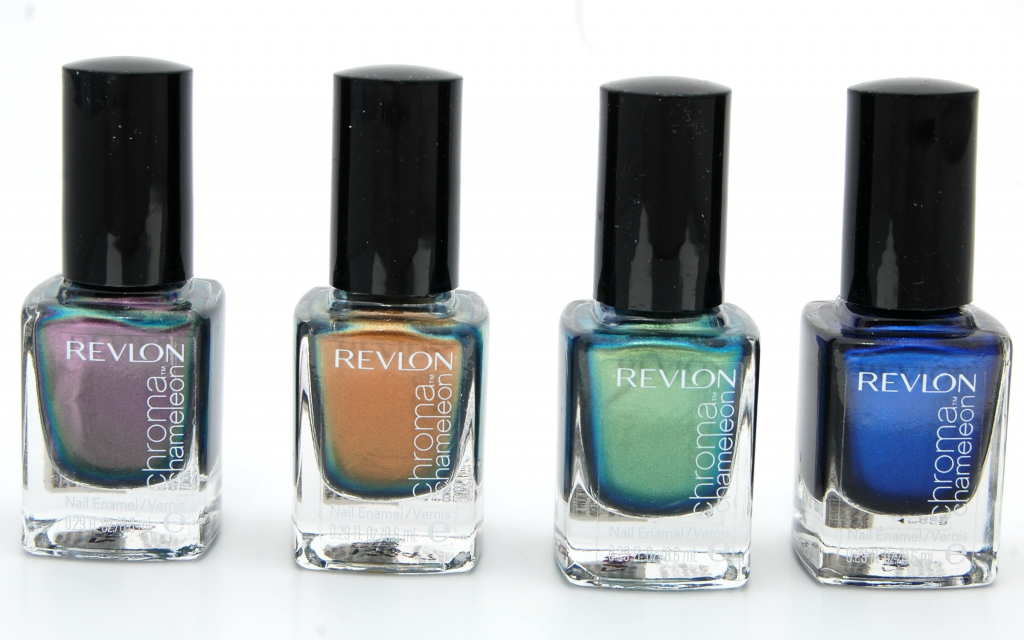 So people may think that 0.29 oz seems small, but if you think about it, how often do you ever go through a full bottle of nail polish? I love how these bottles have a smaller/ shorter brush with it, making for easy application. The polish is thin, but not runny, so its easily buildable. I did have to apply 3 coats of each shade to get the proper opacity I was looking for. I'm not the best at apply nail polish so I notice on my right hand their are some spots that are thinner than others and I could have maybe applied another coat, but I'm still happy with the turn out, cause really who's looking that closely at your nails anyways?
Revlon says that you can also apply a darker, maybe black nail polish as a base and would really make the chameleon polish pop; going to try this next time for sure. I would highly recommend this polish if you like a chrome finish and looking for a long lasting nail polish. Like I've talked about before, most nail polishes last only a few days on my nails, but these beauties last the full week before I noticed any wear to them.
Revlon Chroma Chameleon in Amethyst is a metallic purple with hints of teal and grey. This one is really pretty and really catches the light beautifully.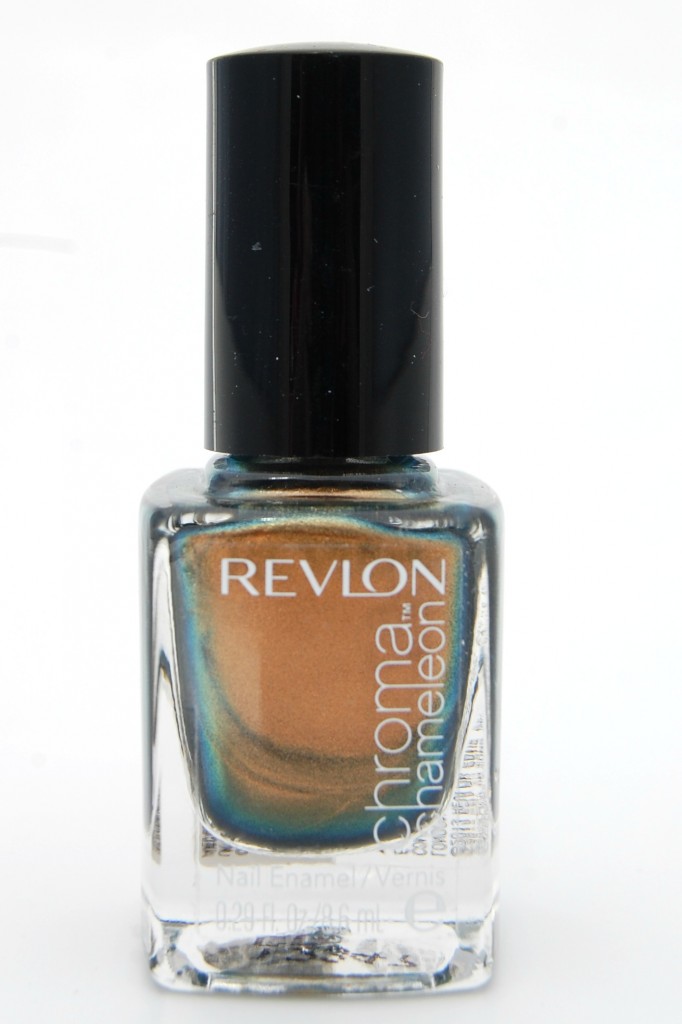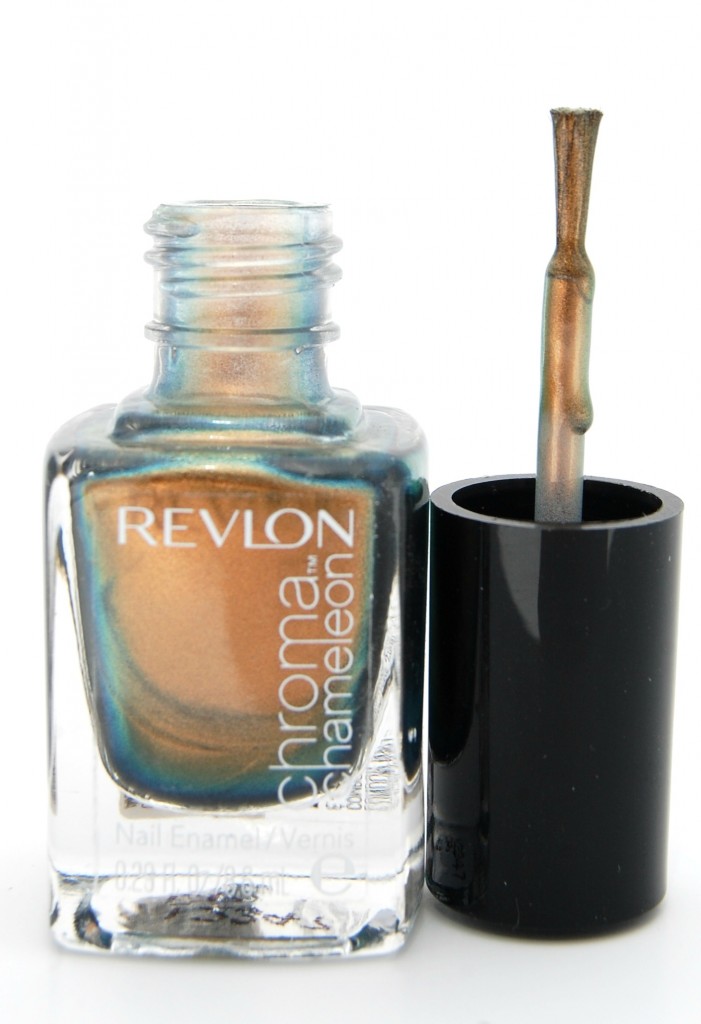 Revlon Chroma Chameleon in Rose Gold is a gold color with hints of rose and green. I found this to be the less pigmented of them all, but still really pretty for an everyday look.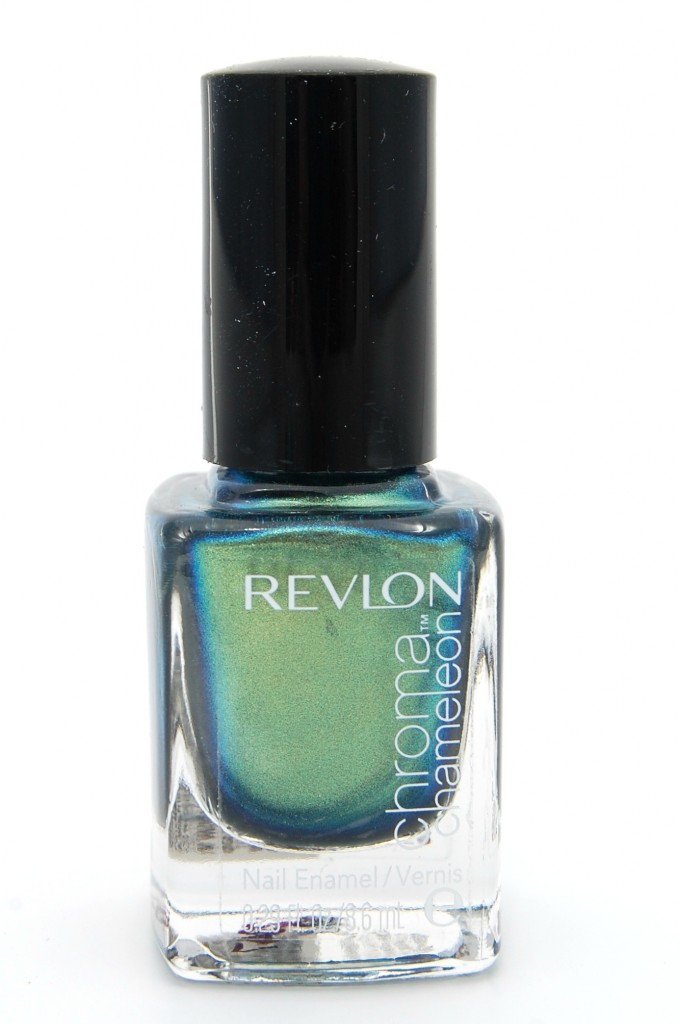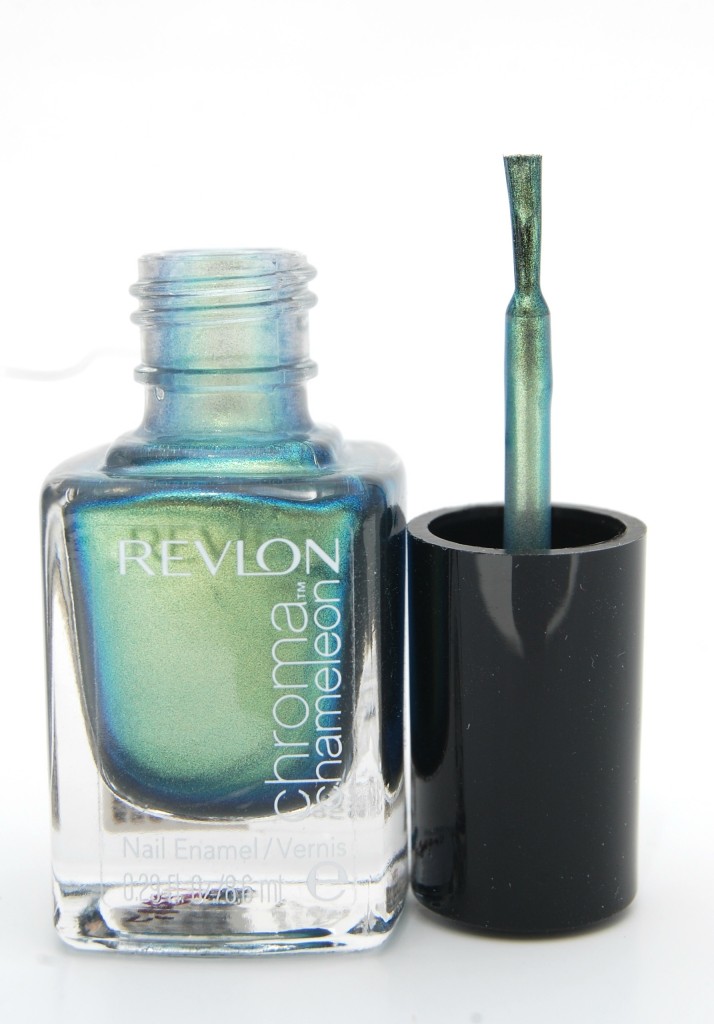 Revlon Chroma Chameleon in Topaz is a beautiful green with hints of gold, teal and darker green. This is defiantly something I've never seen before/ own in my collection,; I'm going to get a lot of use of out this one this summer.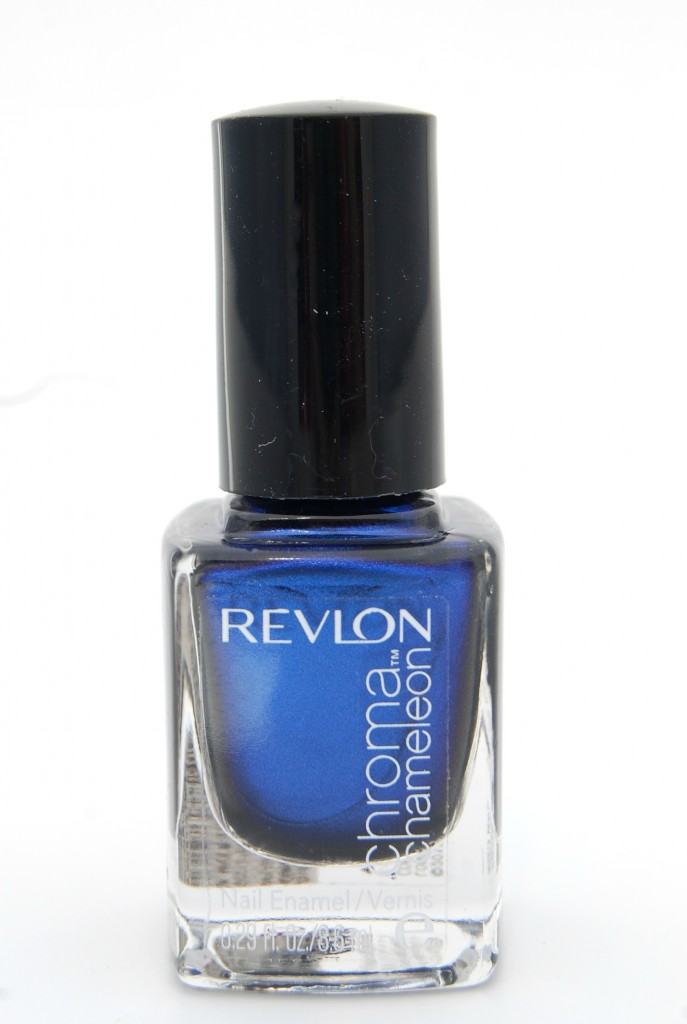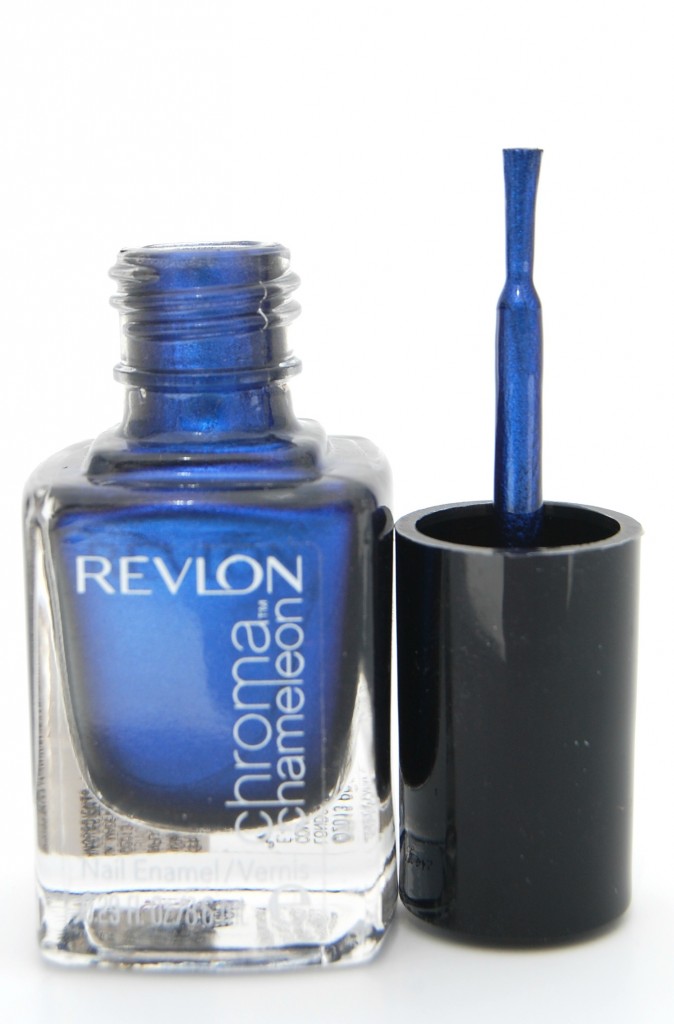 Revlon Chroma Chameleon in Cobalt is deep blue. I'd say this shade would be the least colour shifting of them all, but still a bold bright blue none the less.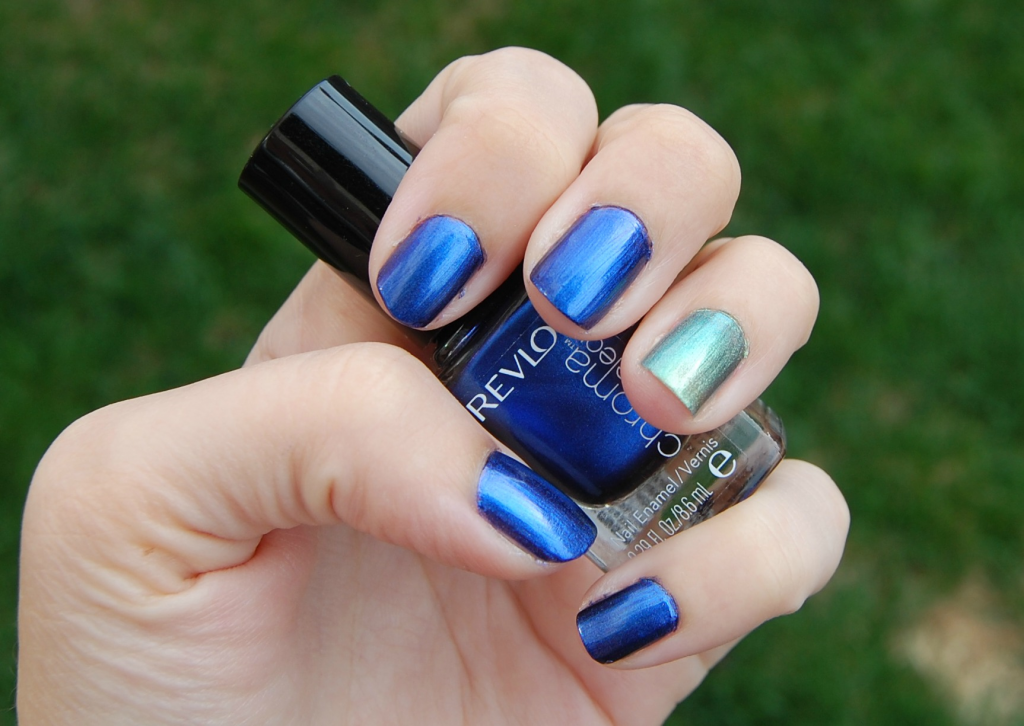 Cobalt & Topaz
Have you tried any of the new Revlon Chroma Chameleon polishes/ which colours are your fave?