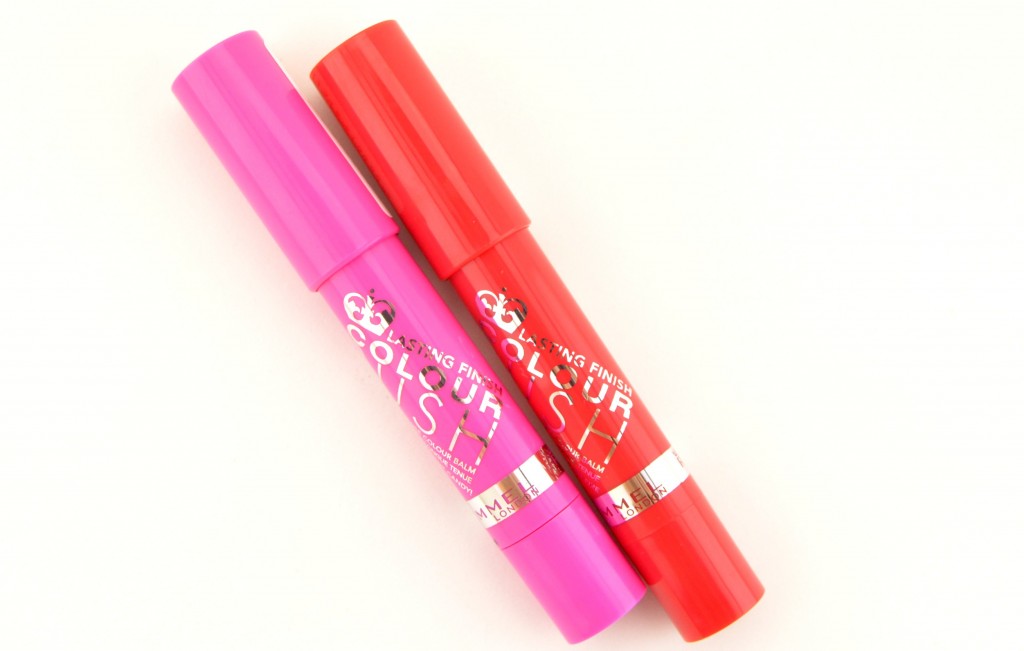 Bright, Bold and Colourful Lips
Rimmel has finally jumped on the lip crayon bandwagon. These have been a huge trend in the beauty market for the past few years, Clinique paving the way with their chubby stick followed by Revlon ColorBurst, Bourjois, Soap and Glory Gloss Crayons to name a few.
Rimmel Colour Rush Balm comes in a chic and sleek, twist up design package with a rich and creamy, balm like texture to it. It has a little harder formula than some, which allows for more control and precise application. It's fairly pigmented, although it takes a few swipes across the lips for true colour payoff. It starts off a little sheer, but is easily buildable for brighter, bolder colour. Its pencil style packaging allows you to shape your lips with the tip and fill them in with the flat side. It's comfortable to wear the entire day thanks to its hydrating and moisturizing formula. It has a lovely glossy finish that wears for about 3 hours before fading, but leaves behind a beautiful stain. It has a sweet, freshly baked, straight out of the oven, vanilla cupcake scent to it.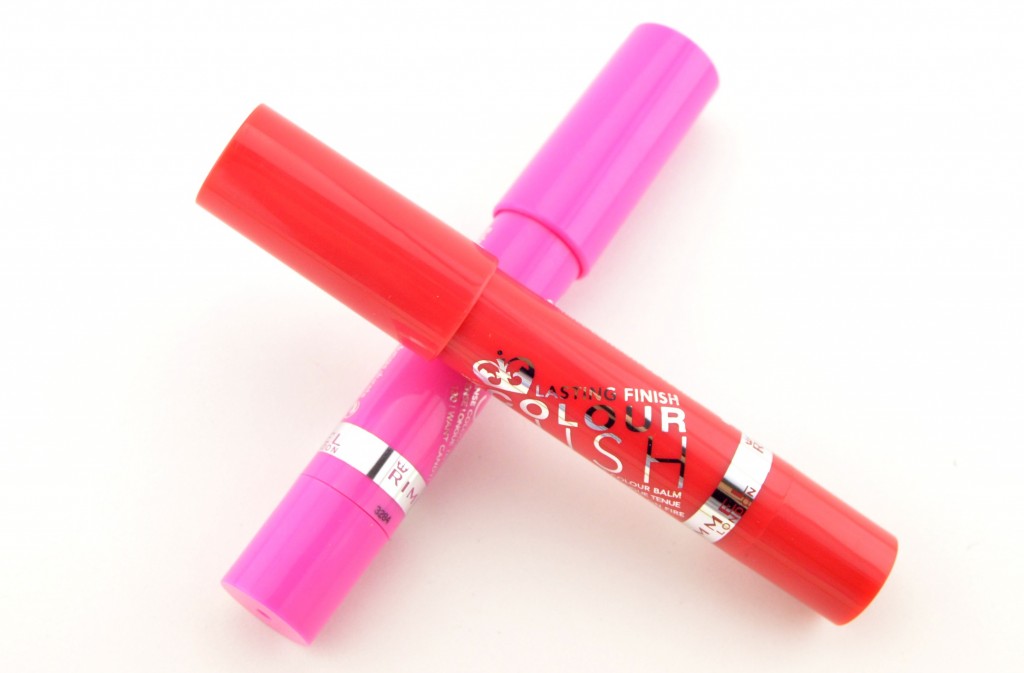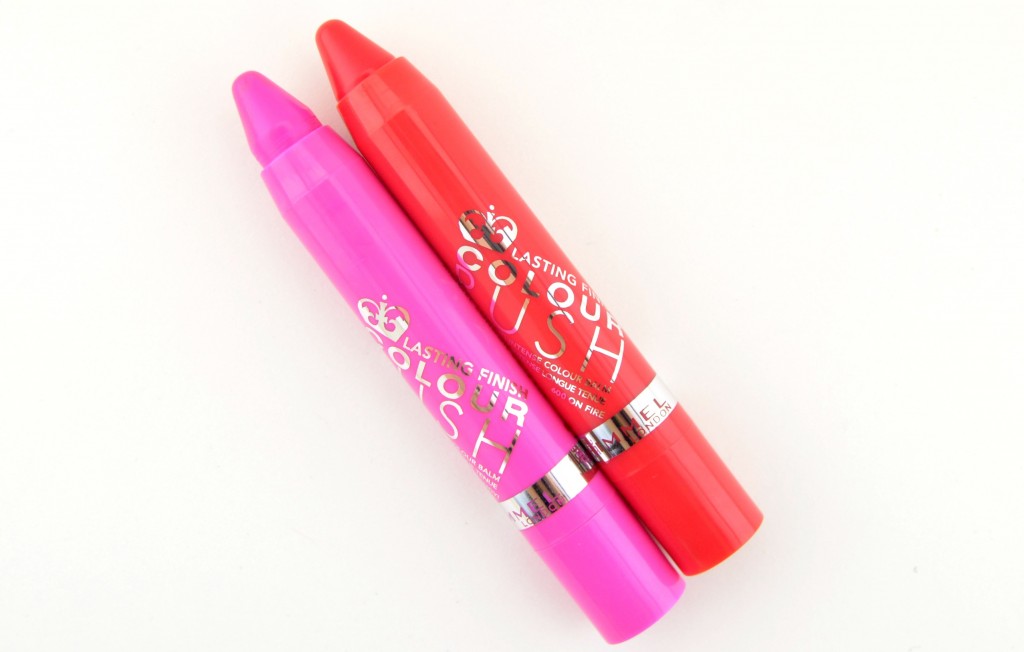 Rimmel Colour Rush Balm reminds me a lot of the new Soap & Glory Sexy Mother Pucker Gloss Crayon (review found here) with pretty much the same formula, same texture and same yummy vanilla scent. I would say the only difference is these are more of a lipstick stain than a gloss, either way, I'm in love. Its balmy texture is comfortable to wear throughout the entire day without feeling drying or cakey. It's super easy to apply, even without a mirror and you don't have to worry about it breaking in your purse. These don't just give great colour to my lips, they keep them hydrated without the use of a lip balm underneath. It comes in 14 fierce, sexy and bold shades ranging from punchy pinks, purples, super-charged corals and red to beautiful browns and nudes for $6.99 each.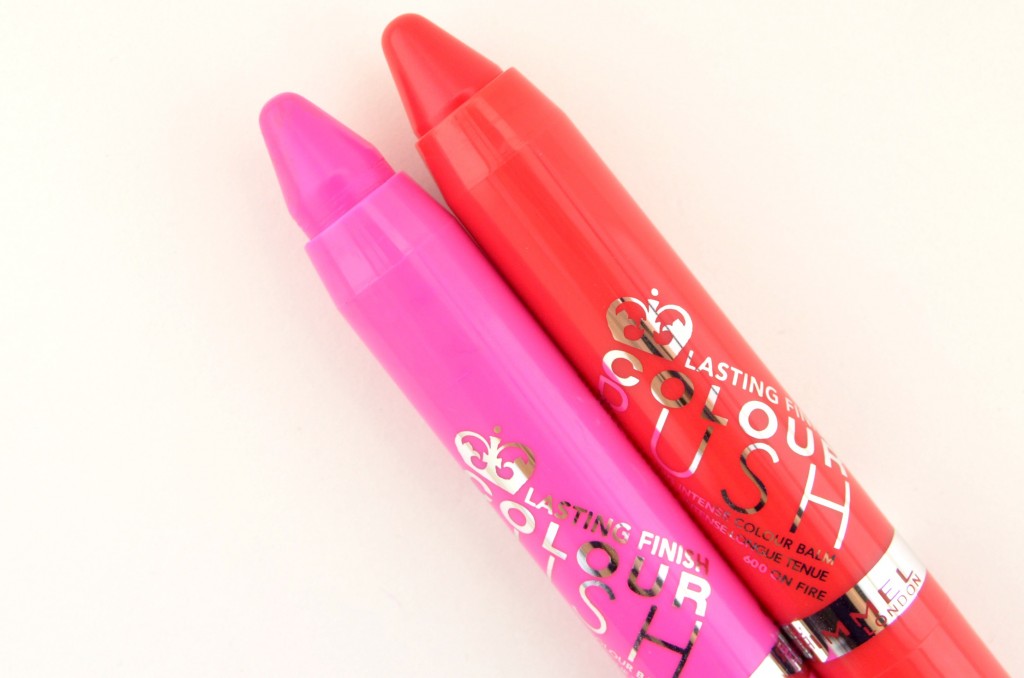 Rimmel Colour Rush Balm in I Want Candy is a gorgeous Barbie pink and Rimmel Colour Rush Balm in On Fire is the perfect, summery, bright coral shade.