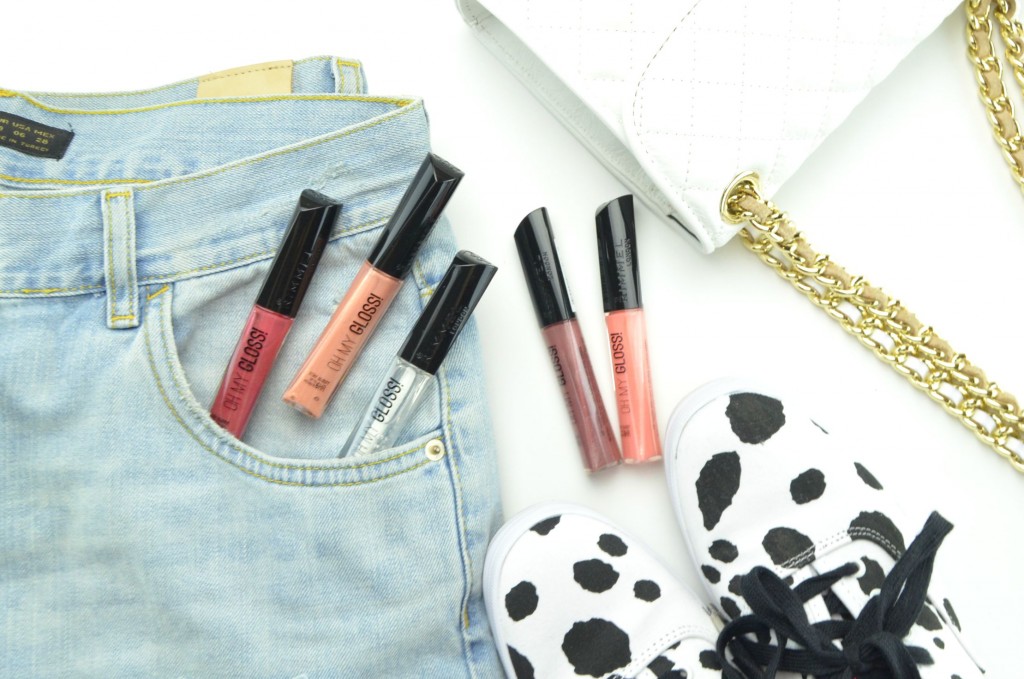 6 hour wear time
Rimmel Oh My Gloss! Lip Glosses come with a lip loving formula of argan oil and vitamin E to deliver extreme hydration and to help keep lips smooth, soft and moisturized. It also comes with a long-lasting, 3 dimensional shine finish that's non-sticky, lightweight and comfortable to wear the entire day. It comes in an array of 14 glossy shades.
Rimmel Oh My Gloss! Lip Glosses come in a unique twisty, almost triangular design with a long and precise, doe foot applicator that provides just the right amount of gloss to coat lips evenly and smoothly in a single swipe. It's slightly tapered and curved design fits the contours of your lips beautifully and coats them perfectly without the use of a mirror. It has a smooth and silky, extremely lightweight texture, that applies evenly and smoothly to the lips without being tacky or sticky. Depending on the shade, it provides either a sheer wash of colour or a slightly more pigmented pop of colour. It has a slightly tacky consistency that actually helps prolong the wear time without being goopy. Although it claims to wear for 6+ hours, I actually find it starts to fade in about 4 hours and you'll want to reapply.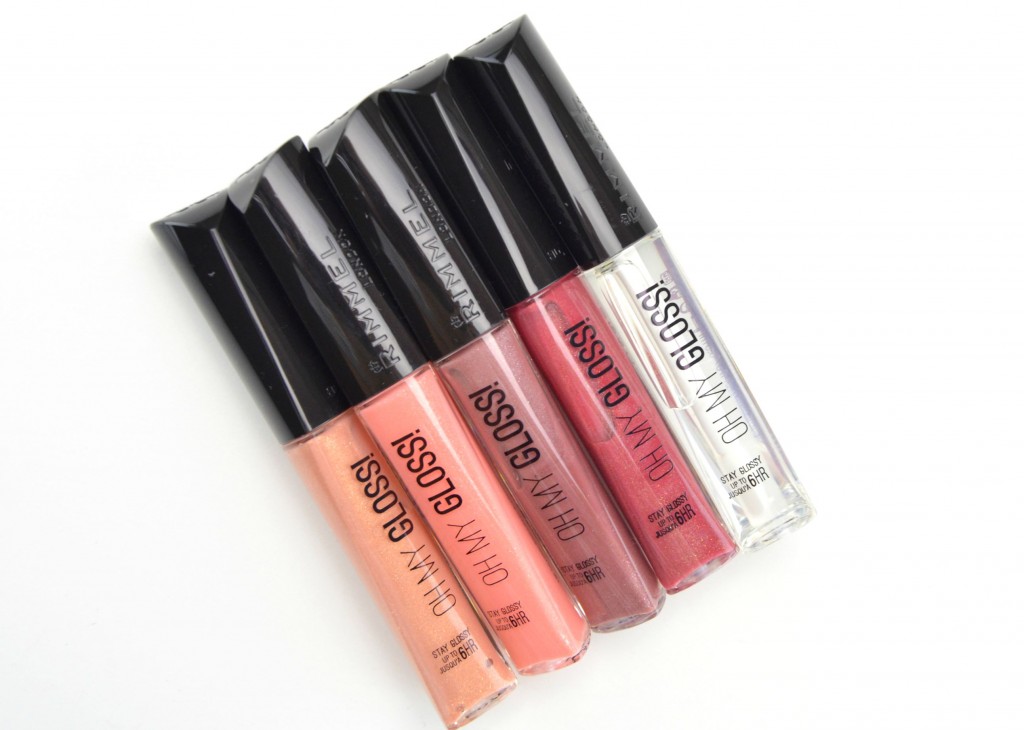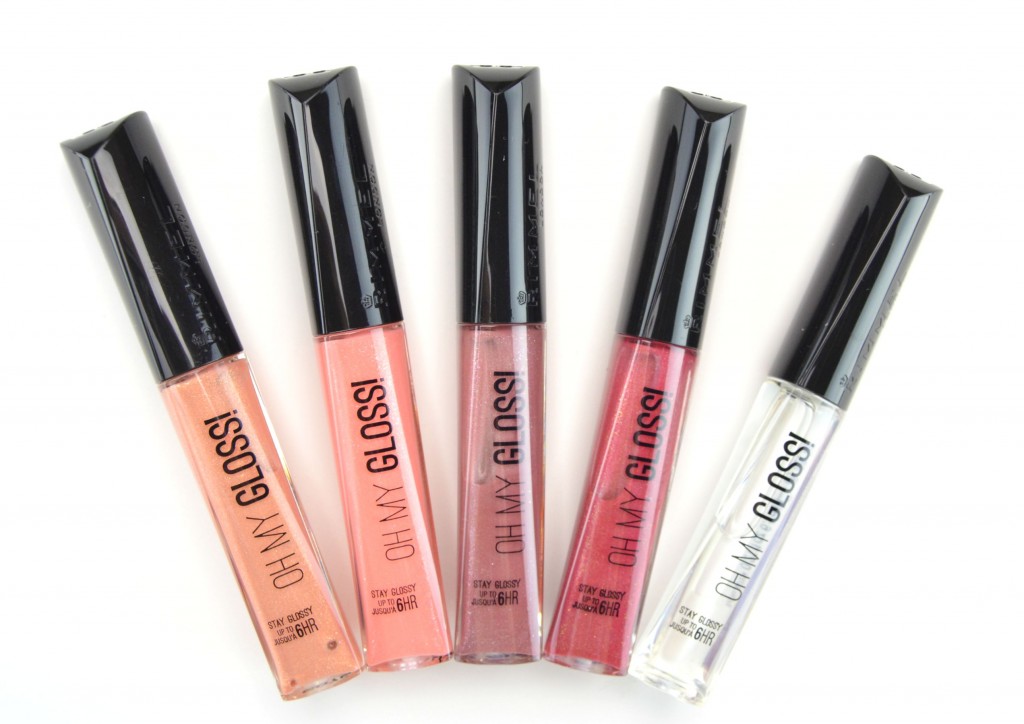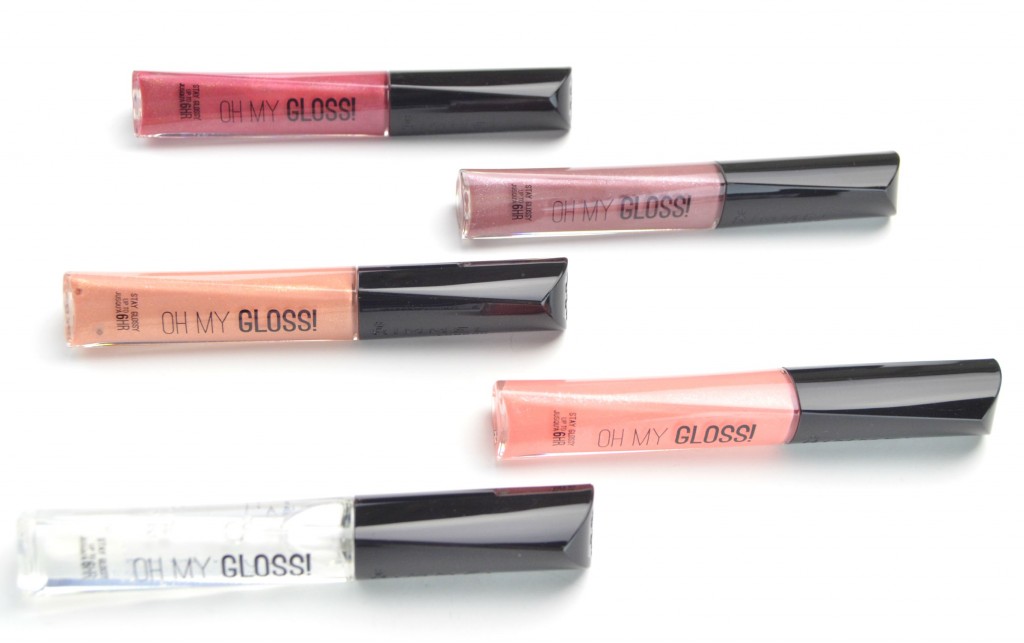 Although the Rimmel Oh My Gloss! Lip Glosses are quite sheer, it still provides a slight pop of colour and looks equally as beautiful paired over your favourite lipstick as it does on its own. It's comfortable to wear the entire day, is fun and girly and has an intoxicating and super yummy, sweet vanilla scent. I adore the high shine finish and it is perfect for those days when I want a subtle pop of colour that's not too overpowering. Depending on the shade, some are sheerer than others and may require a few swipes of the brush to actually see any colour payoff. I also love that it's somewhat tacky, without being sticky, which helps adhere to the lips better. I can't seem to get a solid 6 hours' worth of wear time, but applying every 4 to 5 hours is okay with me. It's also slightly hydrating, not overly moisturizing and if you have extra dry lips or are looking for added moisture, you might want to apply a lip balm underneath, but it is still comfortable to wear without leaving my lips feeling parched or dry. It retails for $8.49 each.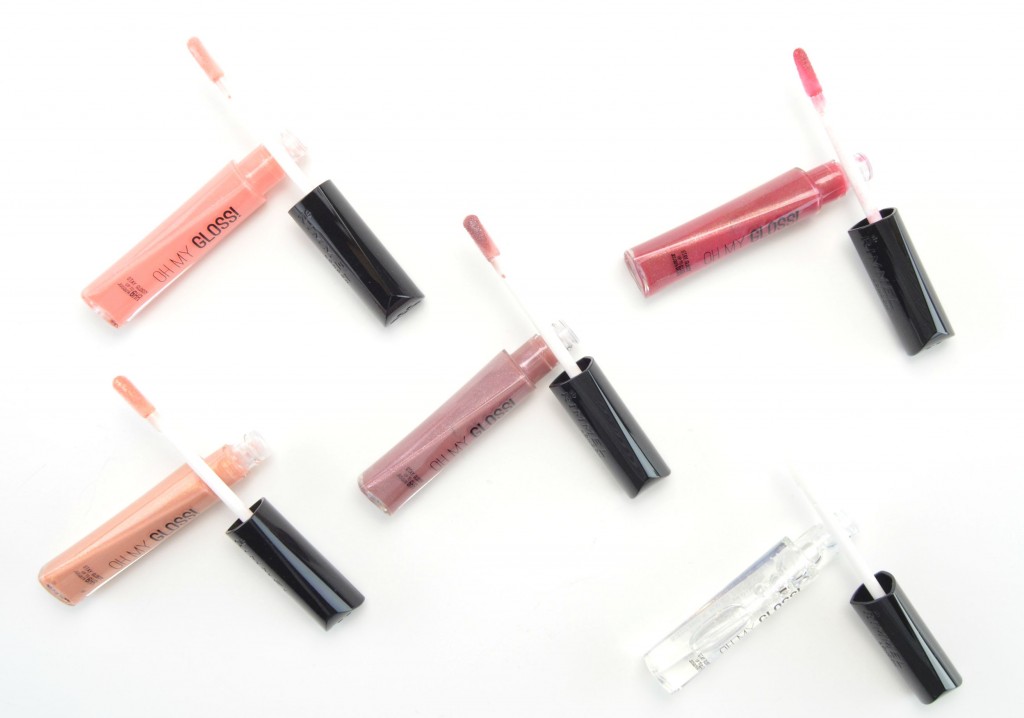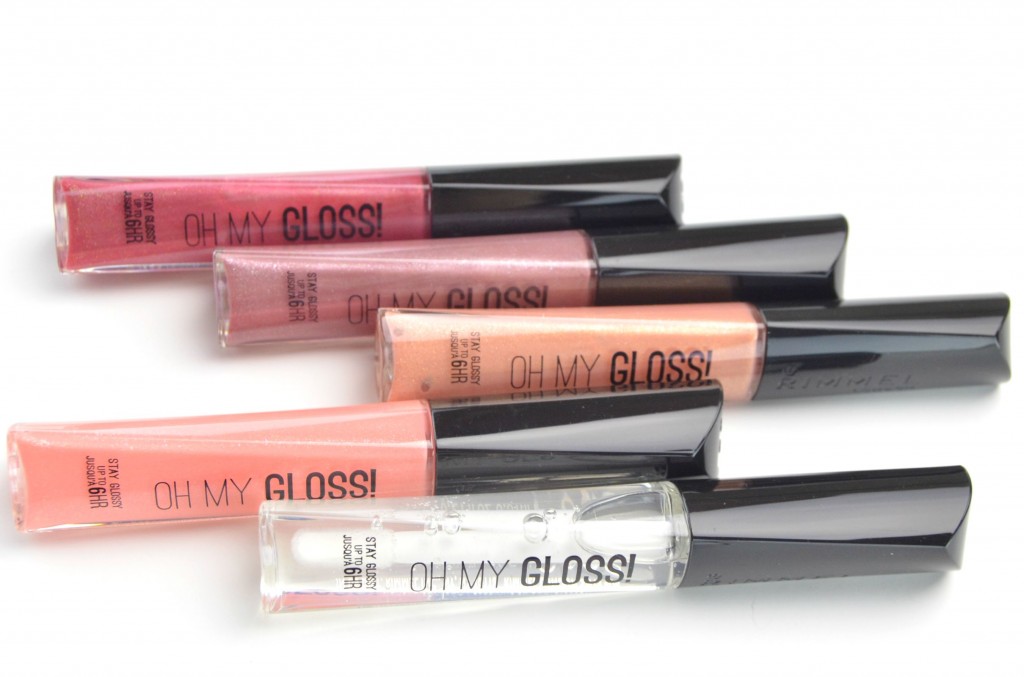 Rimmel Oh My Gloss! Lip Gloss in