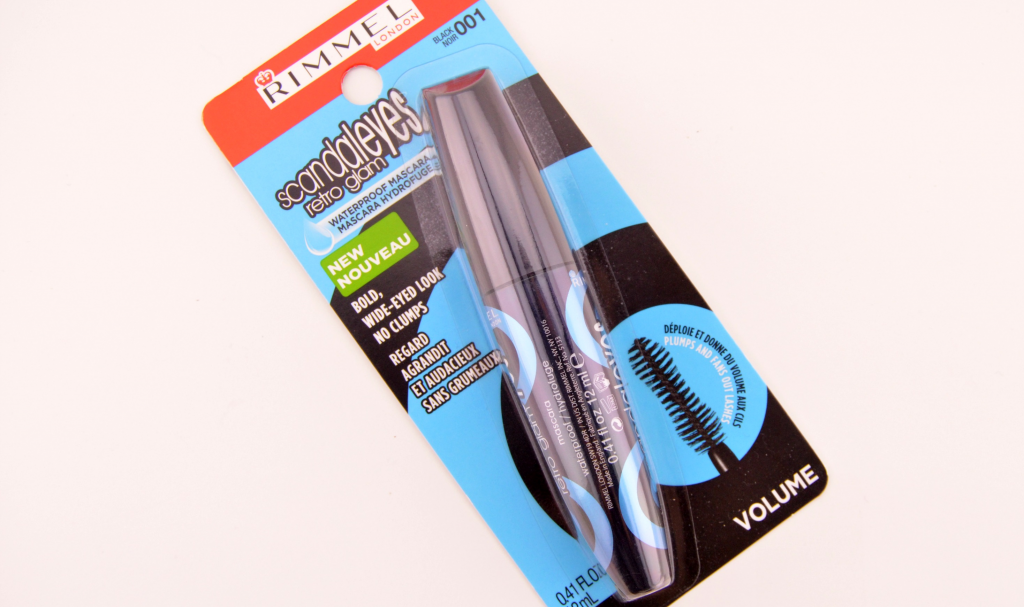 Seems like we're always on the hunt for the perfect mascara and for a girl that can't apply false lashes to save her life, I not only want volume but length too. The new Rimmel Scandaleyes Retro Glam Mascara unique formula coats each lash to achieve a wide-eye false lash look giving you the ultimate 60's retro glam look. It features an hourglass shape brush that is designed to coat each lash individually, lift and lengthen for a fanned out volume effect without any clumps.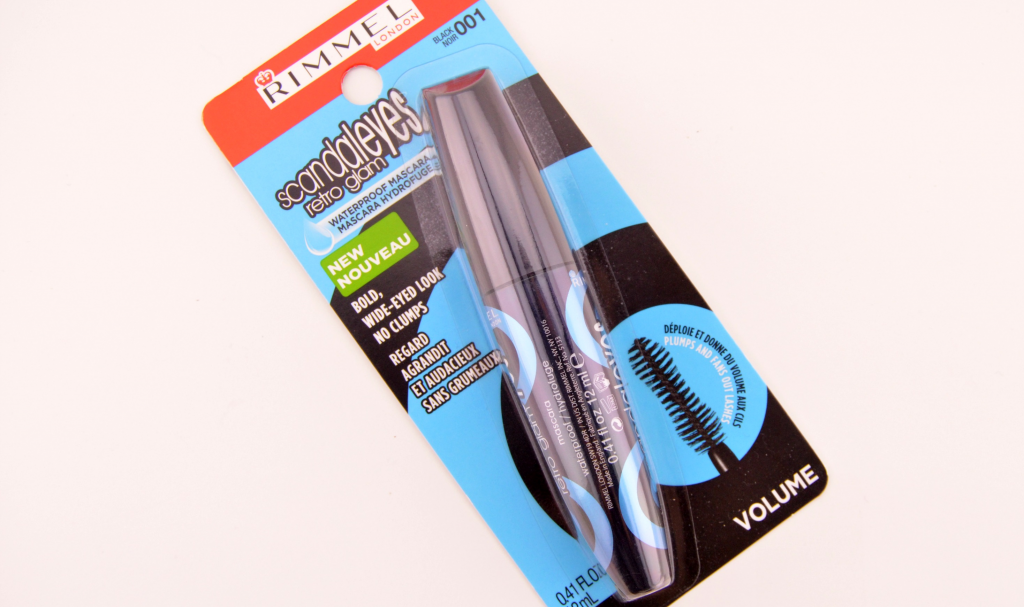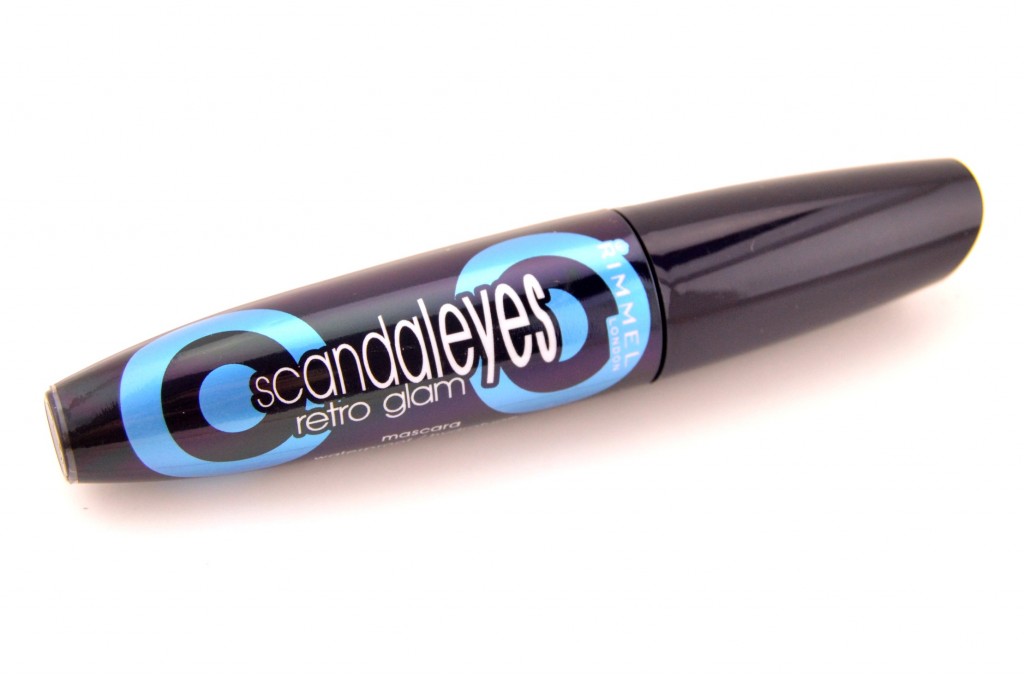 Rimmel Scandaleyes Retro Glam Mascara comes in an over-sized black with blue accents tube and has a jet black, thinner, wetter formula that is very buildable and dries within seconds of application, to a non-stiff, non-crunchy finish. The hourglass wand is easy to work with, the unique dip in the middle of the wand allows you to reach and coat each lash individually, even those hard to reach inner and outer corner lashes in one easy swipe. It adds both volume and length without clumping. Its waterproof formula provides a solid 12 hours of wear time without flaking, smearing or fading, and is easily removed with one quick swipe of an eye make-up remover.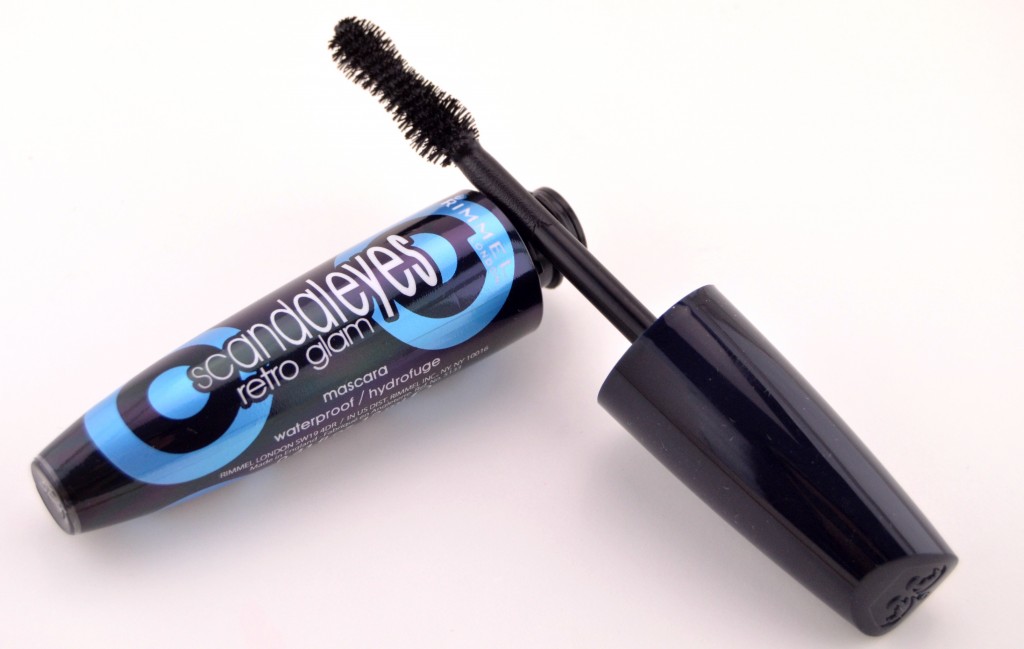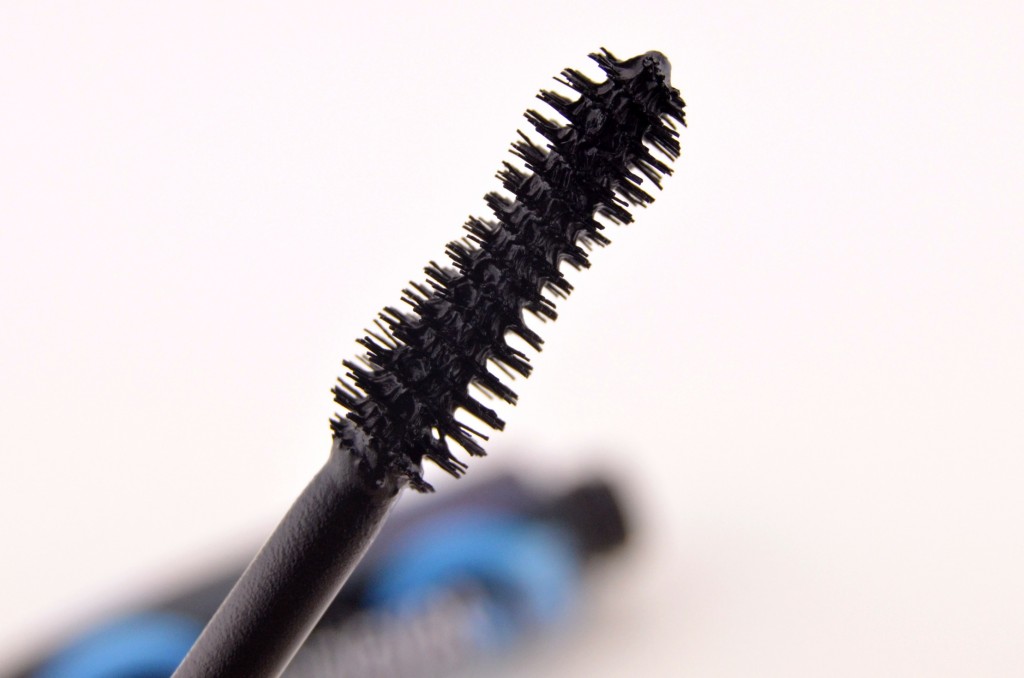 Rimmel Scandaleyes Retro Glam Mascara unique hourglass/ figure eight wand fits perfectly with the natural curve of my lashes, providing volume and length to each lash in one easy coat. No need for an eyelash curler here, the wand does all the work for you. It gives a false lash look without the hassle and frustration of falsies while giving your eyes a bold, yet natural wide eye effect. It does an excellent job at separating the lashes which makes them appear longer and you can easily achieve dramatic volume in only 1 to 2 coats. If you want Twiggy-esque lashes, this is the mascara for you. I also love the lock cap, you hear a little click when you twist it, giving you the confidence that it's secure and no air will be entering the tube, which means the product won't dry out as quickly. It retails for $7.99.