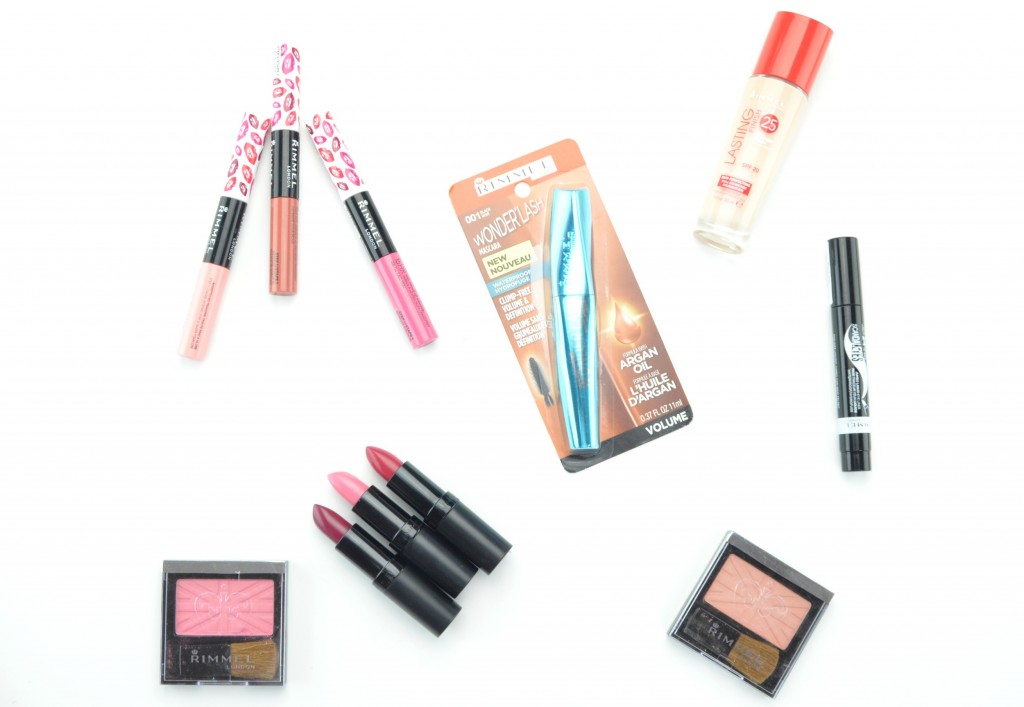 Get The London Look

The new Rimmel Spring 2015 Makeup Collection is starting to pop up in stores and I couldn't be happier. Nothing gets me more excited than new drugstore releases. Filled with some classics in new shades, along with several brand new products to test out, this new collection will help you achieve the perfect London look this spring.
Rimmel Wonder'Lash Mascara with Argan Oil features Moroccan oil to help keep lashes soft, supple and conditioned. It has a straight, ultra-flex plastic brush with tiny spiky bristles that grab onto each lash and coats them in a feather-like, smooth, black formula. It helps to define lashes with zero clumping, separates each lash from the root to tip in a single stroke and leaves them extremely fluffy. It adds both length and volume, for fuller, thicker lashes in a few easy coats. Its waterproof formula provides all day hold without flaking, or smudging, but is fairly easy to remove at the end of the day.
The argan oil that's infused into this Rimmel Wonder'Lash Mascara with Argan Oil keeps my lashes incredibly soft and smooth and helps my lashes to stay clump-free. Its unique formula really does apply smoothly and effortlessly and helps to define my lashes. It gives a natural look to my lashes without feeling stiff, crunchy or hard. Although it didn't add a ton of volume, it adds a decent amount of length, for extremely natural looking lashes. It retails for $8.49.
Rimmel Provocalips is an exclusive two-step liquid lip colour that helps lock in high-impact colour with incredible moisture and shine. Its double-end doe-foot applicator brush features an extremely pigmented colour on one side and a clear sealant on the other. It has a weightless, kiss-proof, non-drying formula that provides extreme comfort for up to 16 hours. It's intensely pigmented, truly opaque and gives full coverage in a single stroke. It glides on effortlessly for even coverage without any patchiness and stays put the entire day. It has a fast-drying formula so you're able to apply the liquid lip colour and the sealant right away. It keeps lips fairly hydrated with a high gloss effect.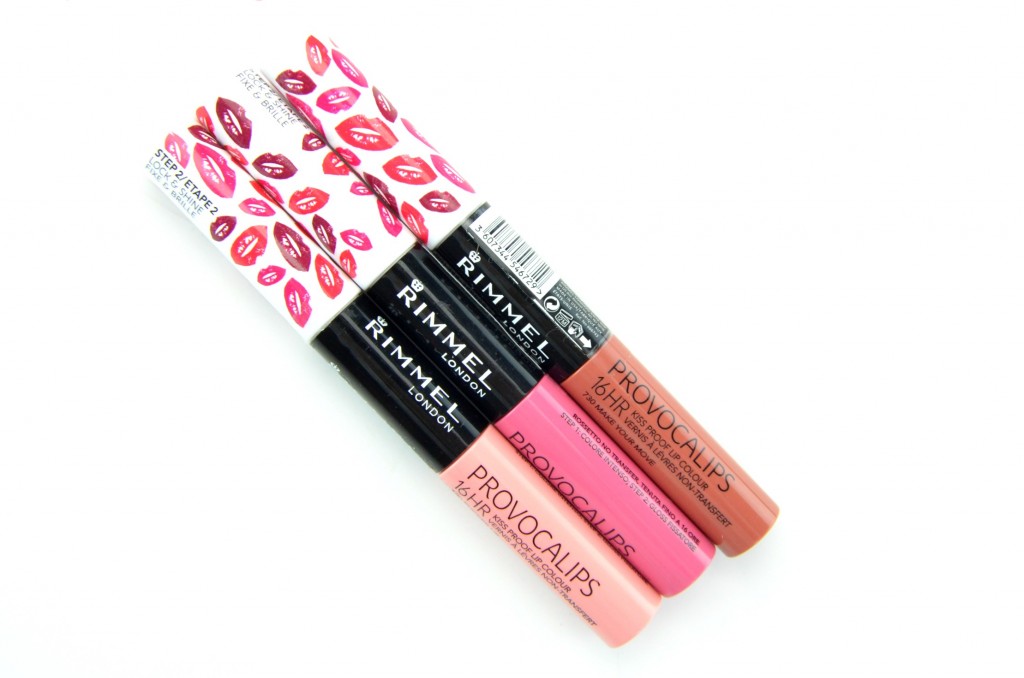 Rimmel Provocalips liquid lip colour has an extremely thin, lightweight texture with a high gloss finish. The sealant, on the other hand, is somewhat thicker, almost wax like, with an incredibly soft, emollient like texture that melts into the lips instantly. It too has a super glossy finish. It really does hold up to its claim of being long-wearing. I don't know about 16 hours, but I see no problem getting 8 to 10 hours, even with kissing, eating and drinking. Its lightweight texture is fairly moisturizing and comfortable to wear, although after 5 or 6 hours you might feel the need to apply a lip balm over top? Budge proof is right, you'll need a pretty good cleansing oil to remove these babies. It comes in 10 new shades and retails for $8.99.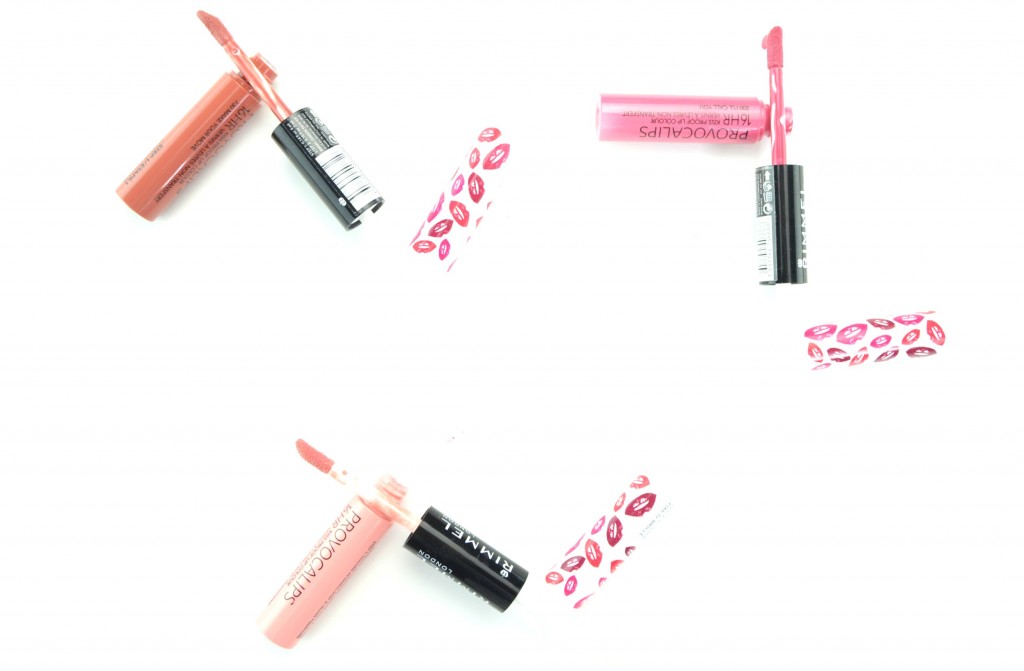 Rimmel Provocalips in Pucker Up, I'll Call You and Make Your Move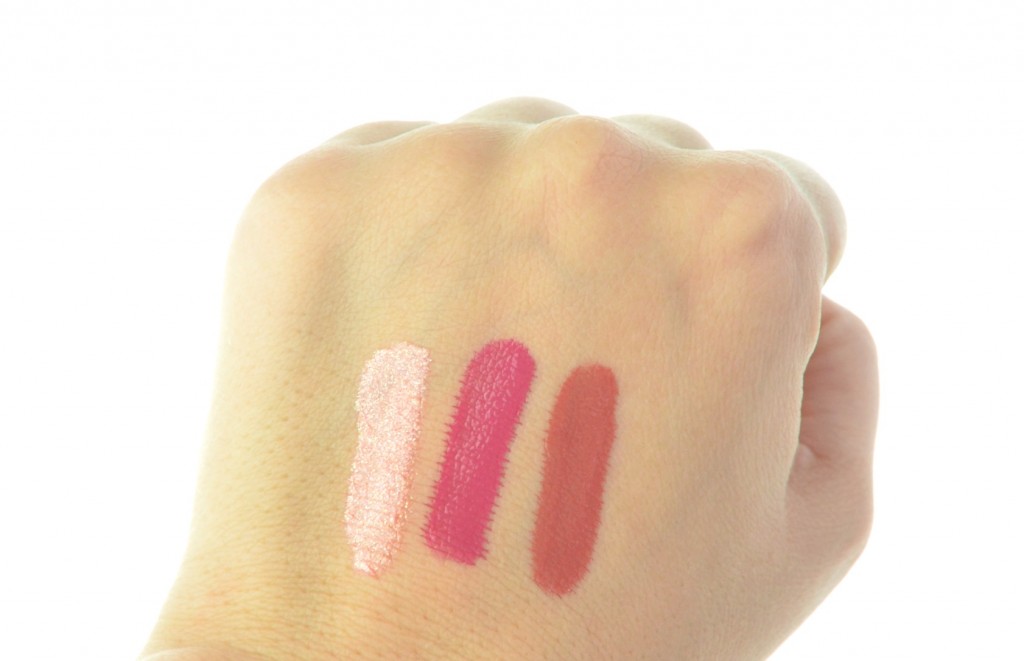 Rimmel Lasting Finish with Comfort Serum Skin Perfecting Full Coverage Foundation is a full coverage, humidity resistant, transfer proof, comfort serum and SPF 20 foundation that's designed to last up to 25 hours. It comes in a slim glass bottle with a pump style applicator for easy application. It has a slightly thicker consistency, yet is incredibly lightweight. The comfort serum gives it soft and smooth texture that's easy to apply and blend out. It does feel somewhat sticky at first, but slowly starts to set and dry after a few minutes. It has broad spectrum 20, but doesn't have a strong SPF scent, in fact, it smells almost sweeter. Because of the SPF it does give off a slight white cast, nothing a good setting powder won't fix (this also helps to set it faster).
I'm not sure about the 25 hour claim on this Rimmel Lasting Finish with Comfort Serum Skin Perfecting Full Coverage Foundation, cause let's get real, who actually wears their makeup for that long? What I can tell you, is it lasts a solid 14 hours. I've applied it in the am, went to events in Toronto and when I returned home late in the evening, it still looked pretty flawless. Love that it didn't oxidize or fade throughout the day. It also claims to be a full coverage foundation, and although it's definitely opaque and gives great coverage, it's not the highest coverage foundation I've tried. It's more of a medium coverage that's buildable to higher coverage. I suggest starting with a thin layer and working your way up, just make sure to really buff it into the skin and blend out so it doesn't cake or crease. I would say it's in between a matte and satin sheen finish that never looks cakey or too dewy. An extremely natural, smooth flawless finish that lasts. It comes in 7 new shades and retails for $9.99 each.
Rimmel Lasting Finish Blush is a long lasting, smudge resistant and with a natural sheer finish. It has a creamy, yet somewhat powdery texture that lets you apply the perfect amount of product on the cheeks for an extremely natural look. Its silky texture provides vibrant colour in long wearing, streak-free formula.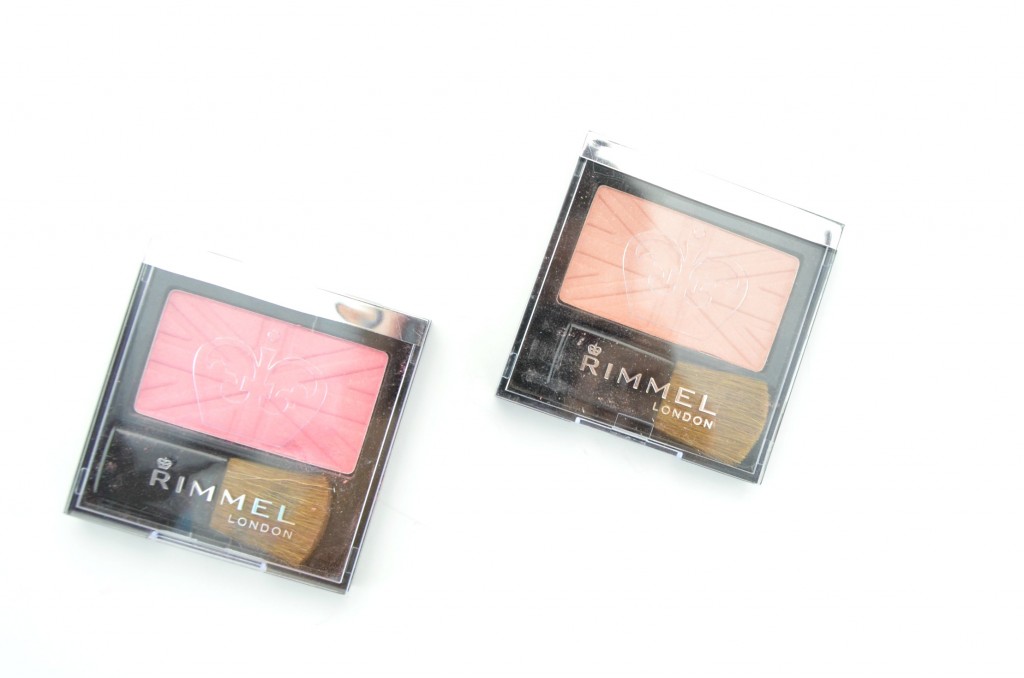 Because Rimmel Lasting Finish Blush has such a natural sheer finish, it's extremely easy to work with. You don't have to worry about getting carried away and depositing too much in one area, although these are fairly opaque it applies quite sheer. In a few swipes you have a natural finish, but you can easily build it up for a stronger colour payoff. Although it is a little powdery, it doesn't come off too chalky looking once applied to the cheeks. It also has little to no fallout if tapped off the brush before applying to the cheeks. It lasts throughout the day without fading and gives a healthy, radiant, natural glow to the cheeks without any shimmer. It comes in 4 new shades and retails for $6.99.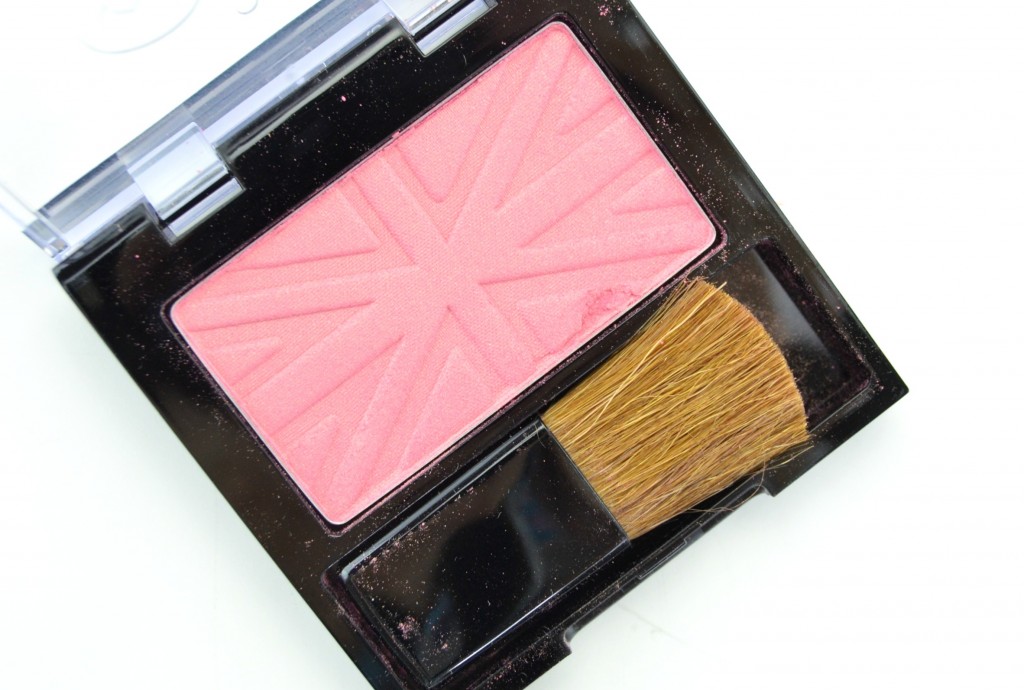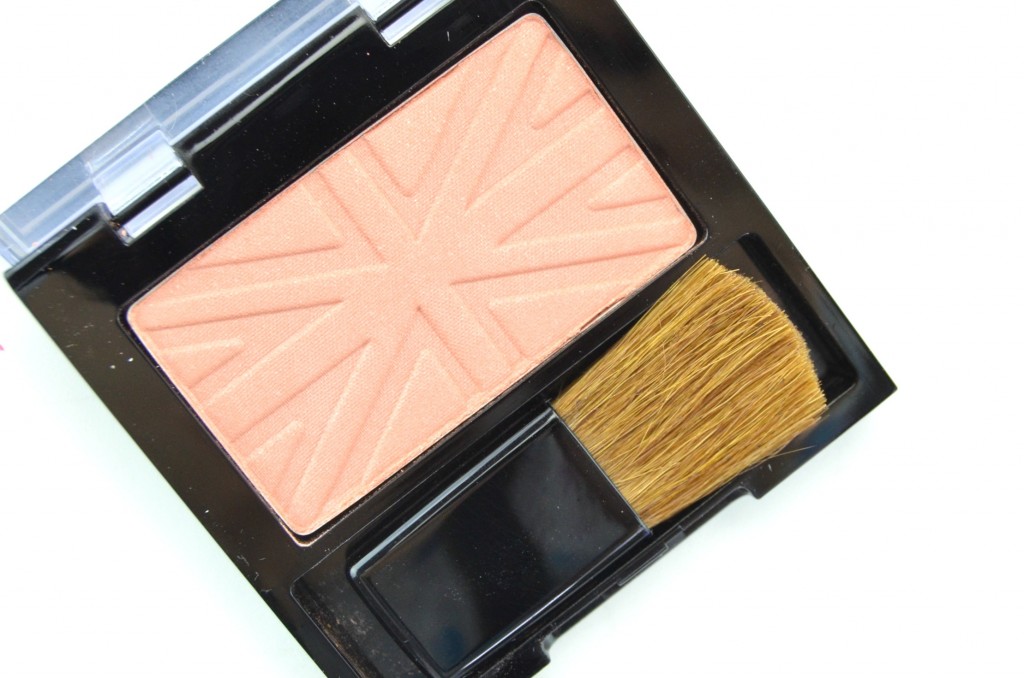 Rimmel Lasting Finish Blush in Live Pink and Pink Rose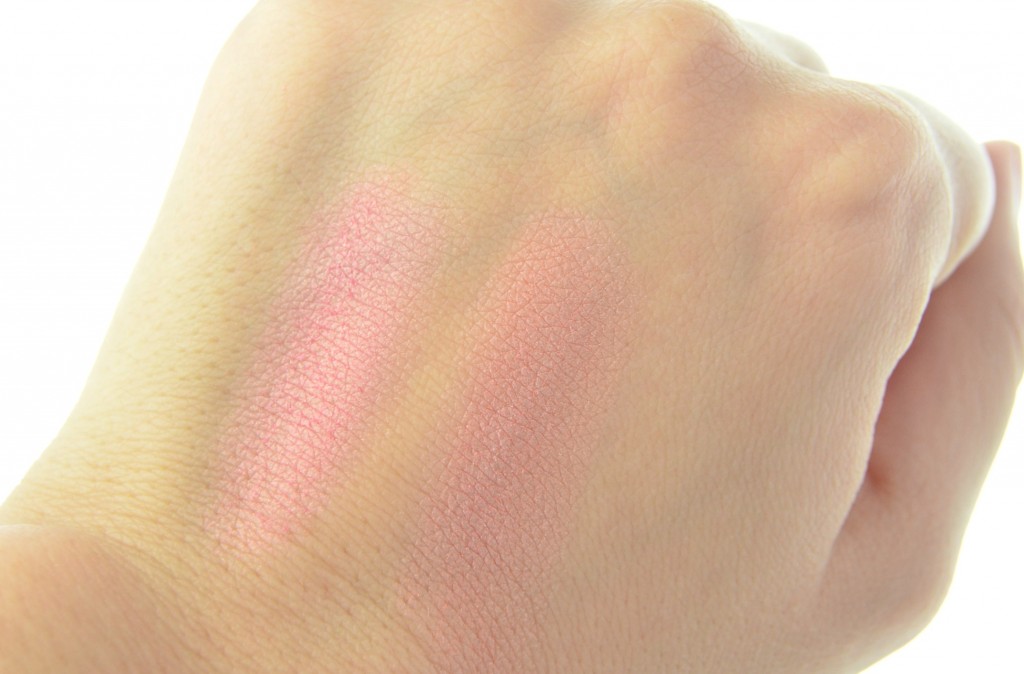 Rimmel Scandaleyes Jumbo Liquid Eye Liner is a super chunky, extremely thick felt tip eye liner pen with ultra-black pigmentation. It allows you to dramatically define the eyes for bold, stand-out liner looks with ease. It's extremely rich and truly opaque and its smooth and creamy texture glides effortlessly across the skin. It never pulls, tugs or skips, just smooth, clean lines. It dries fairly quickly without transferring onto the upper eyelid. It's long-wearing, transfer-proof and doesn't cake or flake no matter how many layers you apply. It defines the eyes with a super jet-black line that stays put the entire day.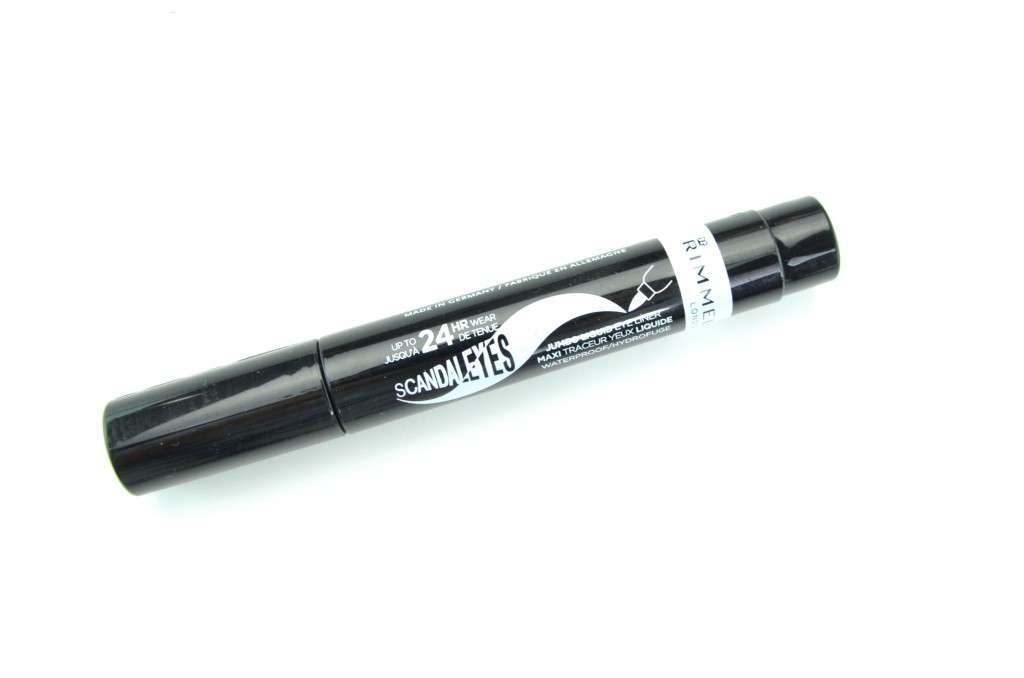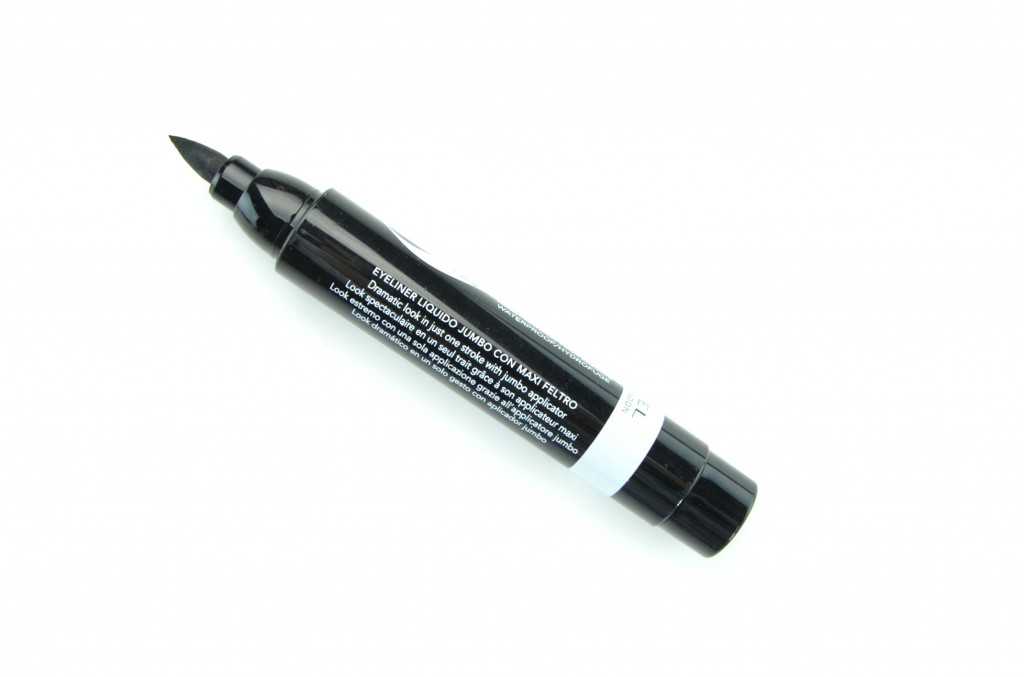 Rimmel Scandaleyes Jumbo Liquid Eye Liner is the perfect eye liner for the evening as it effortlessly creates bold, dramatic lines in a single swipe. Since you're unable to achieve thin, precise lines, this is best saved for nightlife. This jumbo style pen is as easy to use as a magic marker, simply glide across the lid and you have a thick, beautiful, bold line. This is perfect for nights when you don't want to fuss with thin lines, I can apply and be out the door in seconds. It retails for $7.99.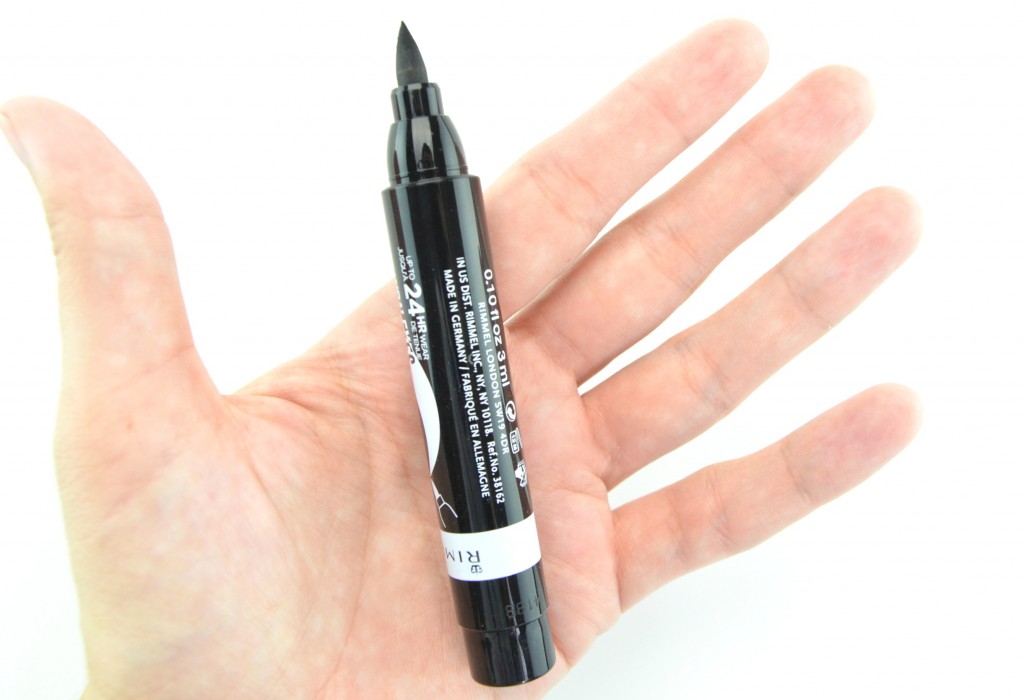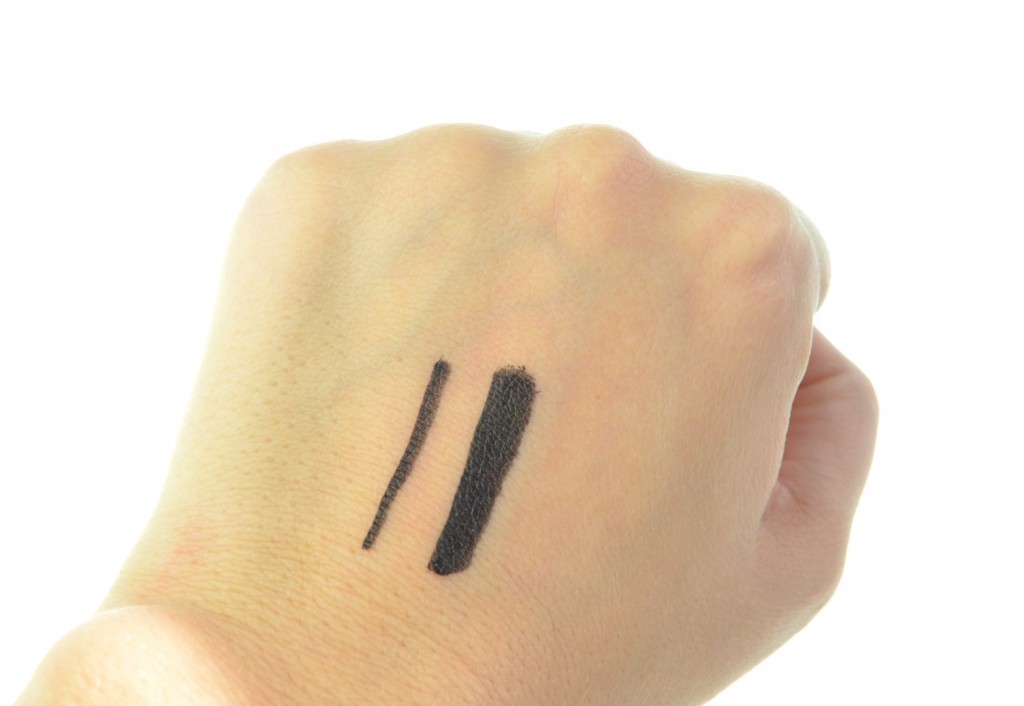 Rimmel Lasting Finish by Kate Lipstick is extremely rich and creamy, glides on easily and is probably the most pigmented lipstick I've seen in the drugstore. It's completely opaque in a single swipe and once set, has a beautiful satin finish that isn't too shiny or glossy. I'd actually say it's a mix between a satin and matte finish. It moisturizing and comfortable to wear the entire day without feeling heavy or dry. It doesn't bleed or feather into fine lines and lasts a solid 6 to 7 hours before slowing fading.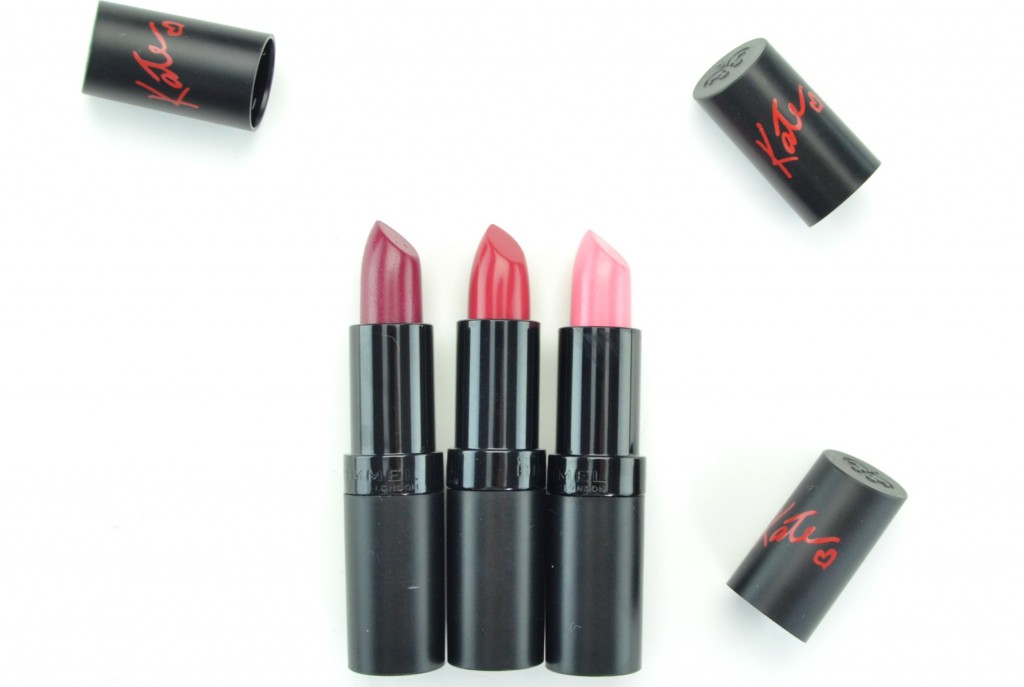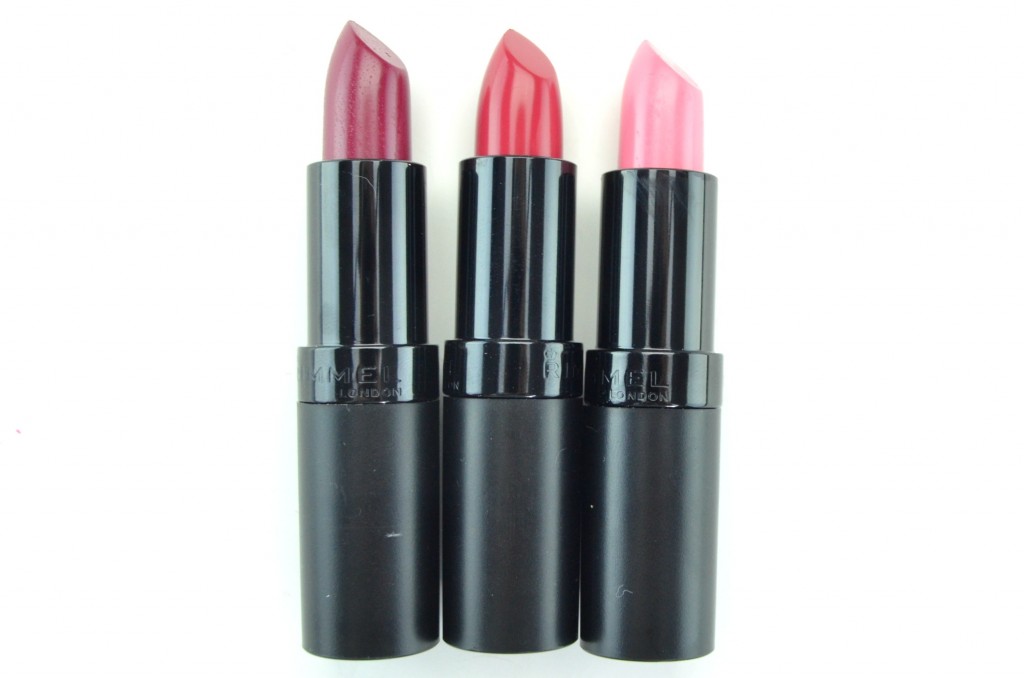 I'm a huge fan of the Rimmel Lasting Finish by Kate Lipstick, especially the matte version found here. Not only are they extremely pigmented, buttery smooth and comfortable to wear the entire day, they smell like candy. What's not to love? These are a must have and probably my favourite lipstick by Rimmel. The only thing I wish, like all other Kate lipsticks, is that it comes with names. I hate numbers for names hehe. It comes in 4 new shades for $7.99.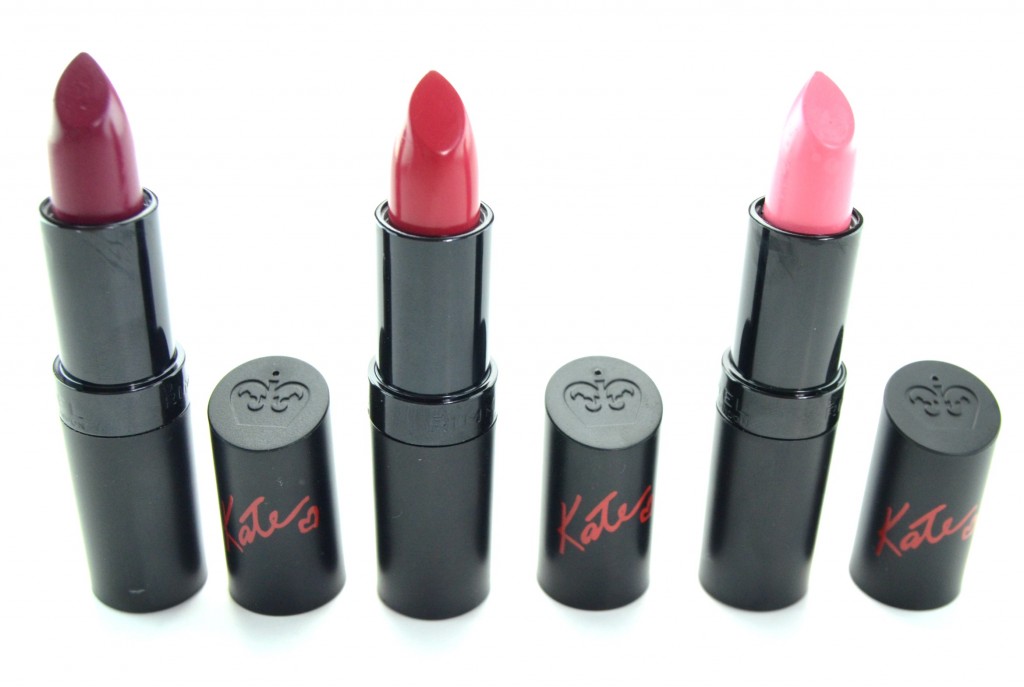 Rimmel Lasting Finish by Kate Lipstick in 30, 31 and 33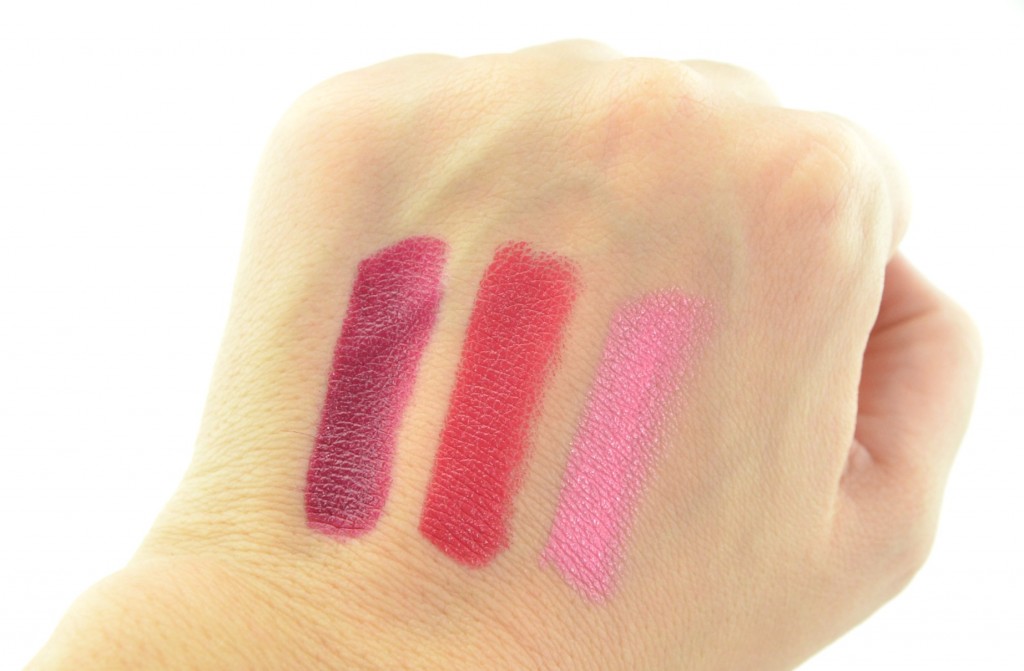 Also being released this month is Rimmel Lasting Finish Primer for $9.99, Rimmel Radiance BB Cream for $9.99, Rimmel Kate Moss Idolize Mascara for $7.99, Rimmel Scandaleyes Shadow Stick in 5 new shades for $6.99, Rimmel Stay Glossy in 6 new shades for $6.99 and Rimmel 60 Seconds Nail Polish in 5 new shades for $3.99.