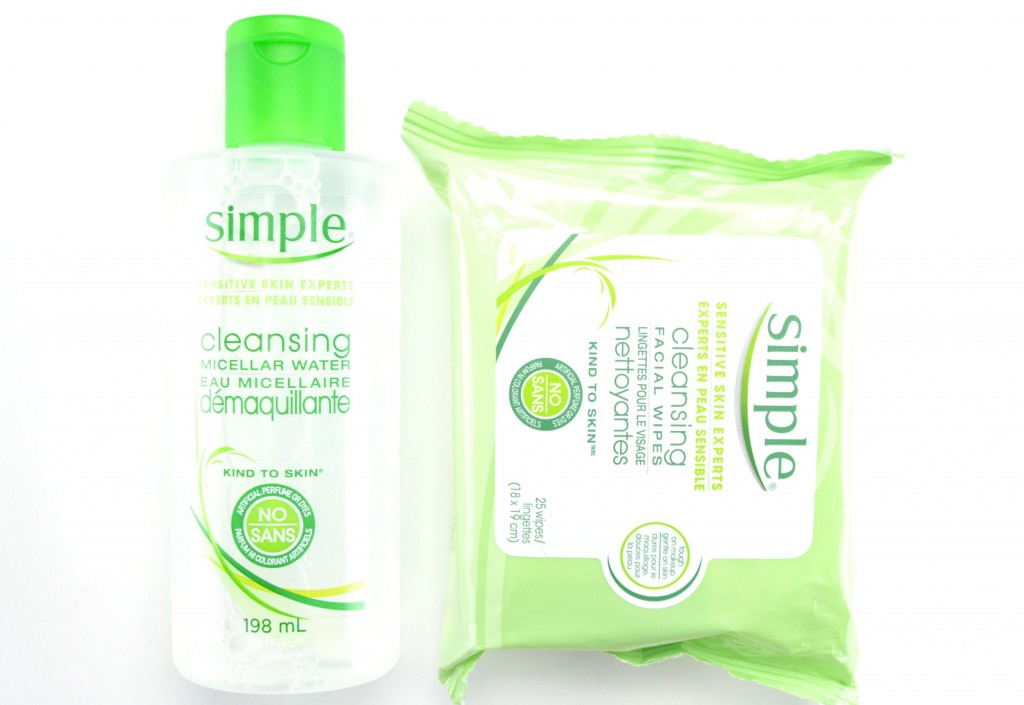 Today is all about Simple Sensitive Skin Experts. I'm not giving up on my Paula's Choice skincare routine, but right after a chemical peel, I need something gentle. In fact, I'm not even supposed to use anything on my skin for the first few days, only water, but for a girl who struggles with constant breakouts, I need something more than water to cleanse my skin. After my first treatment (which you can read more about here), I was on the hunt for something gentle and sensitive enough to not aggravate my extremely "raw" skin. I'm happy to report, even after my second treatment, two products from the Simple lineup mildly, yet thoroughly, cleansed my skin with no irritation whatsoever.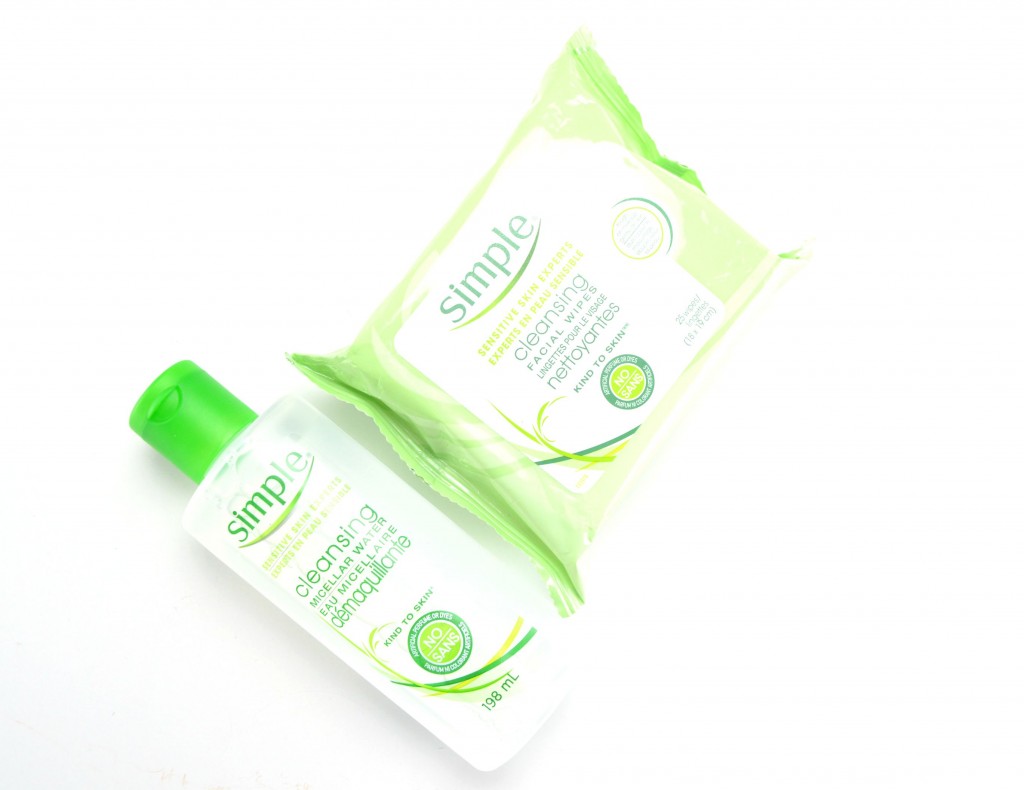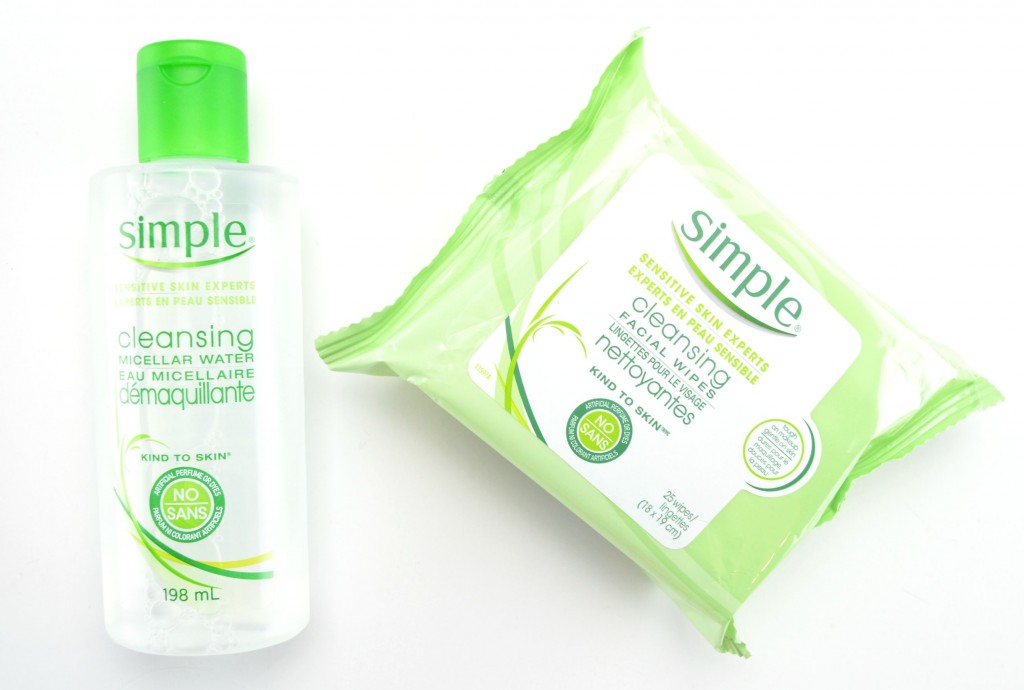 I've been using the Simple Sensitive Skin Experts Cleansing Micellar Water in the evening to lightly remove any makeup I might have been wearing that day. Keep in mind, I try not to wear any foundation the week following my facial, but some eye makeup is a must. It's perfectly blended formula contains an array of multi-vitamins that gently cleanse the skin, even all traces of makeup, without stripping the skin of its natural oils. I simply apply a generous amount onto a cotton pad or two and swipe across the skin. I love that it requires no water, but doesn't leave a nasty film, a greasy or oily residue, or sting or irritate the eyes. It's perfect for the evenings when all you want to do is go to bed. My skin is instantly left feeling refreshed, clean and hydrated. It also seems to help soothe my dry and tight, post-facial skin, while keeping it silky soft and moisturized. It's absolutely fragrance free, no scent at all. It retails for $9.99 for 198ml.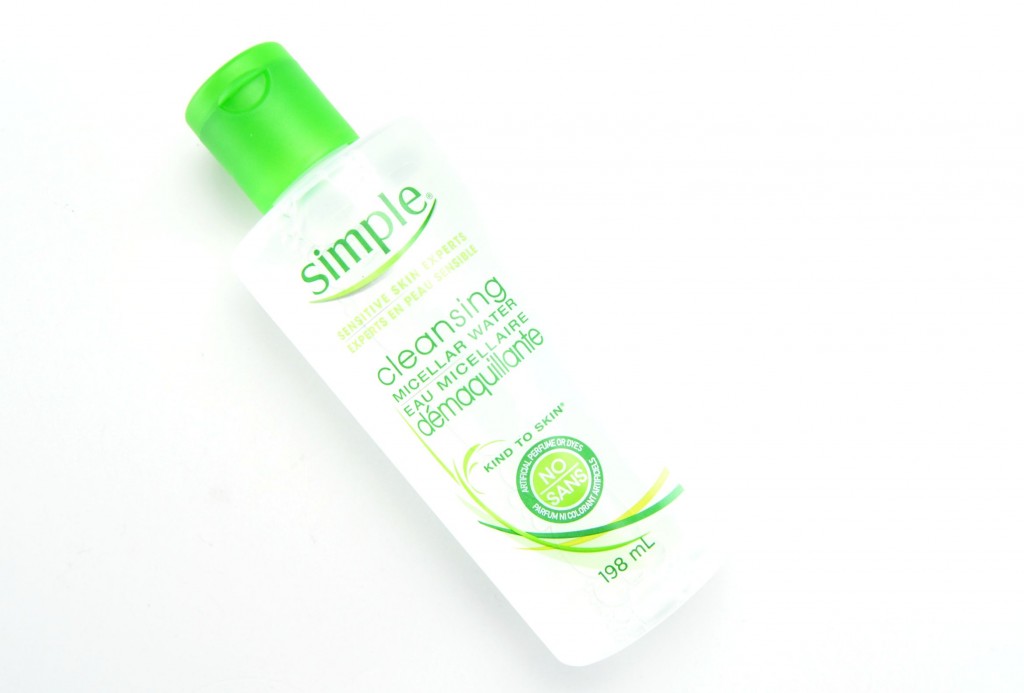 I usually save my facial wipes for lazy evenings when I'm too tired to wash my face properly, but lately I've been using them in the morning. Again, since I'm not supposed to use anything too harsh on my skin the week following my chemical peel, these Simple Cleansing Facial Wipes have been perfect. These gentle wipes are formulated with Pro-Vitamin B5 to help restore, soften and smooth the skin, with no added alcohol or artificial perfumes. It provides me with a quick cleanse that removes any dirt, oil or makeup that I may have missed the night before or that is accumulated throughout the night. The wipes are incredibly soft, yet sturdy and strong enough that it doesn't fall apart during use. It's also moist enough to cleanse the entire face with just one cloth. In just one simple step, with no rinsing required, it helps to cleanse the skin, while keeping it nourished. It doesn't irritate the eyes, is non-drying and with absolutely no greasy or oily residue. It retails for $9.99 for 25 wipes. It also comes in a new oil balancing formula for those with oily skin.