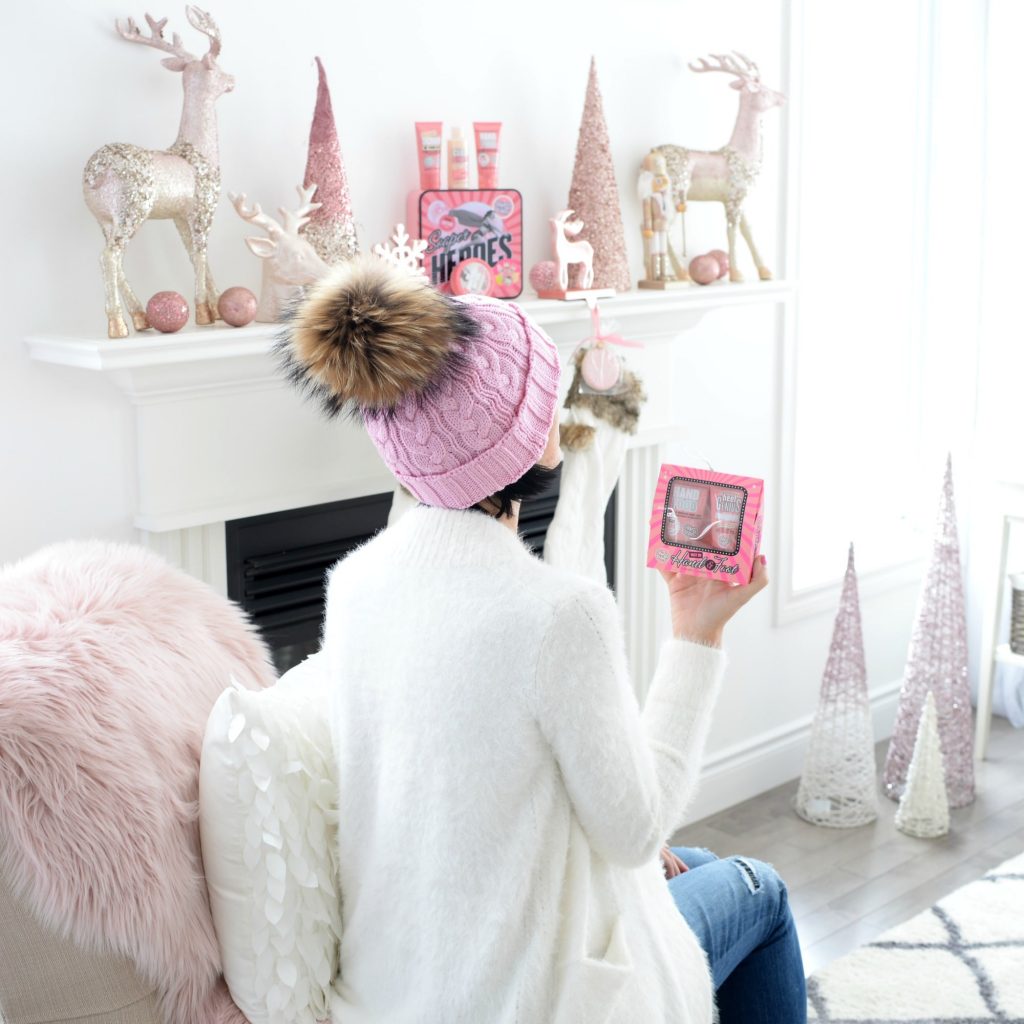 Soap & Glory
Some gifts are so amazing, that I have to share them with you. If you're a long-time reader of my blog, you know I love giving back to my followers. It's a way to thank you for all your support. I love blogging, and it is possible because of amazing readers like you. Stop by my blog from December 13th to 24th for daily chances to win something new. Each giveaway will run through December 25th, which allows you enough time to enter. You can enter to win each prize, or pick your favourites, the option is totally up to you.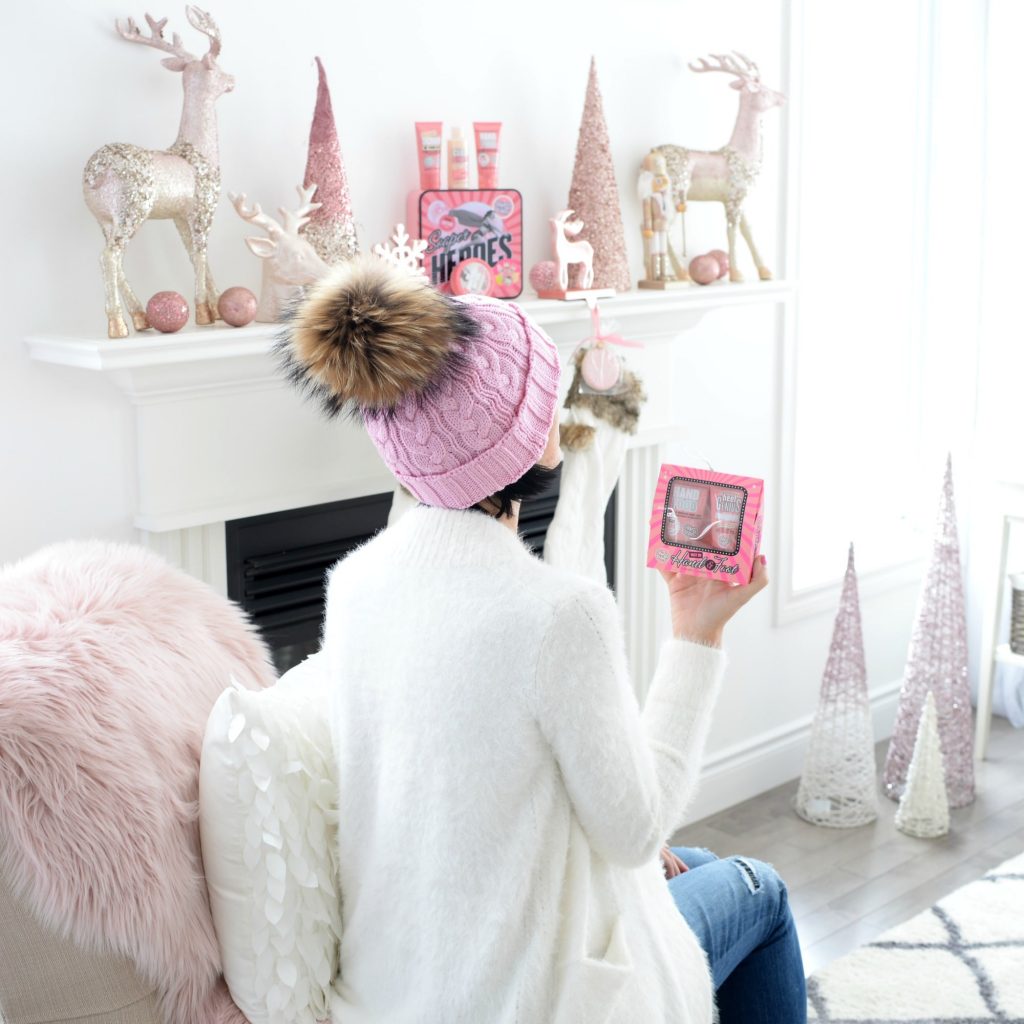 If you've been following me for awhile, it will come as no surprise that I have a slight obsession with Soap & Glory. Honestly, my bath isn't complete without at least one product from the brand. Not only do they offer retro, almost vintage inspired, corky design, each product smells amazing and features wonderful, skin-loving ingredients.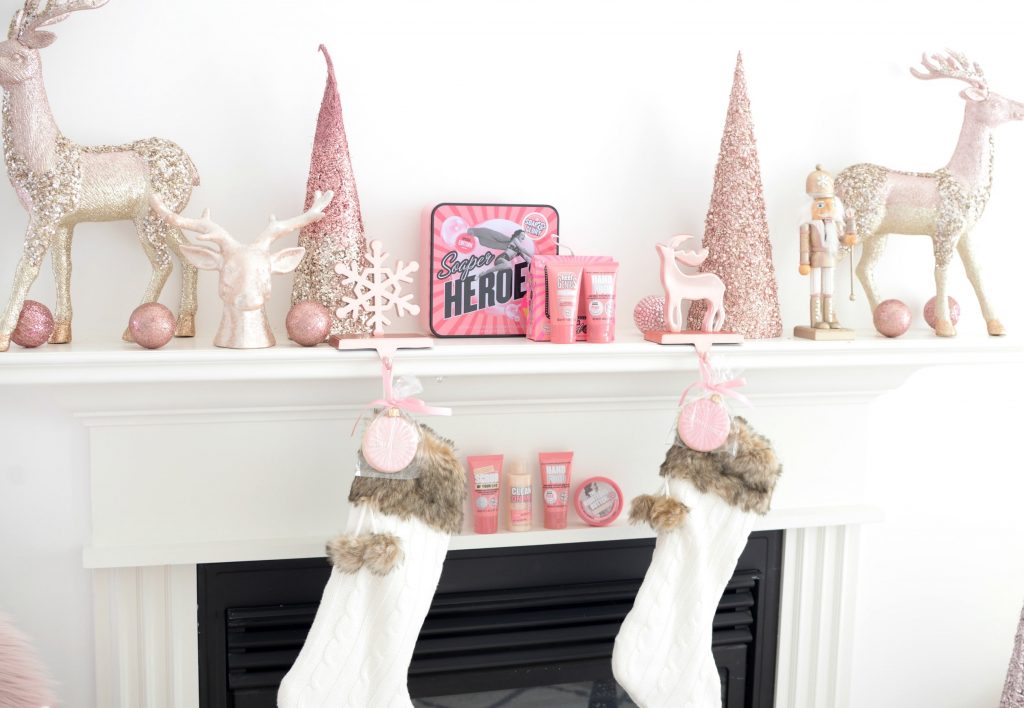 If you're looking to treat a friend, or just experiment with the brand, you must pick up the Soap & Glory Special-Edition Soaper Heroes. This gift set features 6 of their legendary and iconic products that come beautifully packaged in a retro-inspired metal tin. From their award-winning and my personal favourite, The Scrub Of Your Life Body Buffer, to their invigorating Clean On Me Shower Gel, this kit will have your entire body clean and hydrated from head to toe. Rich & Famous Body Wash, Sugar Crush Body Wash, The Righteous Butter and Hand Food Hand Cream is also included in the kit, ensuring bath time is fun again. These travel-size best sellers are not only perfect for any up-coming travel plans, but it's the perfect time to test out and research each product before purchasing the full-size. It retails for $24.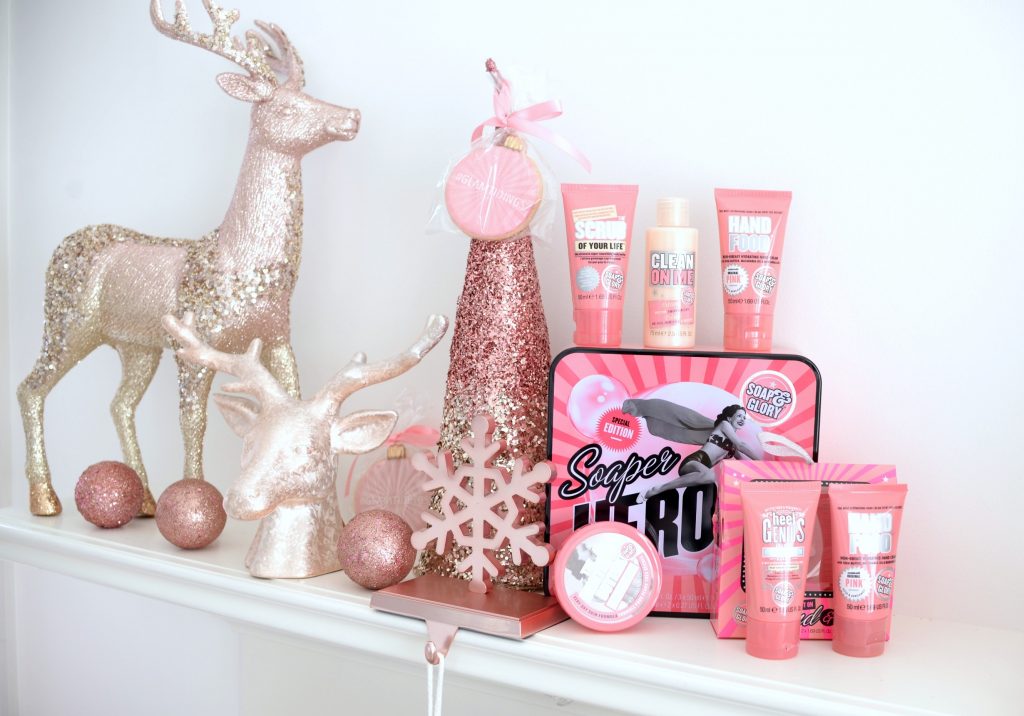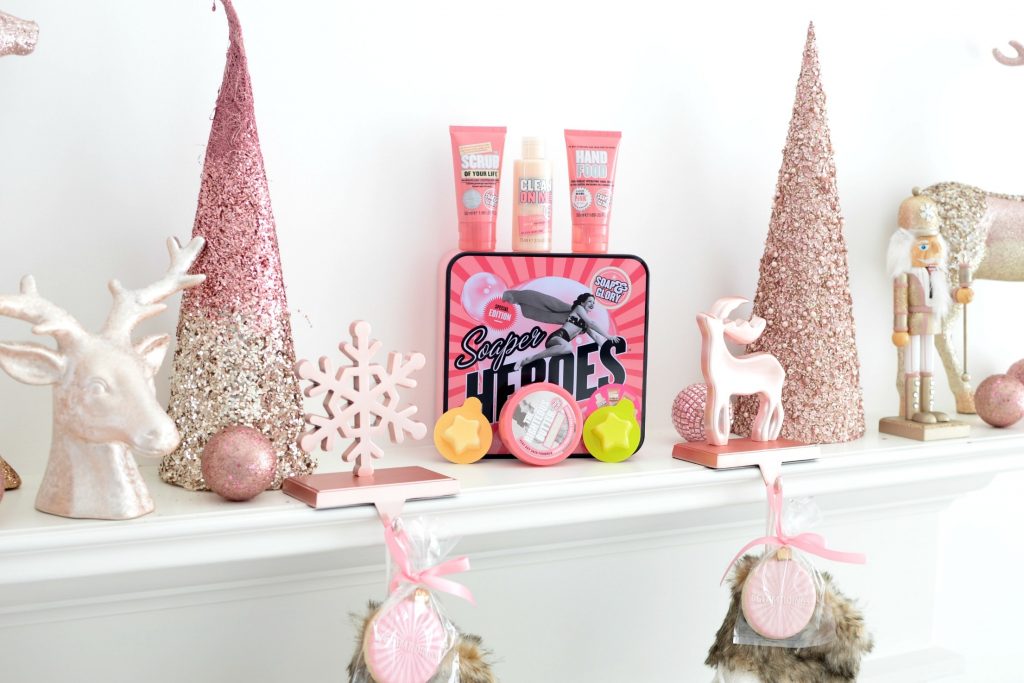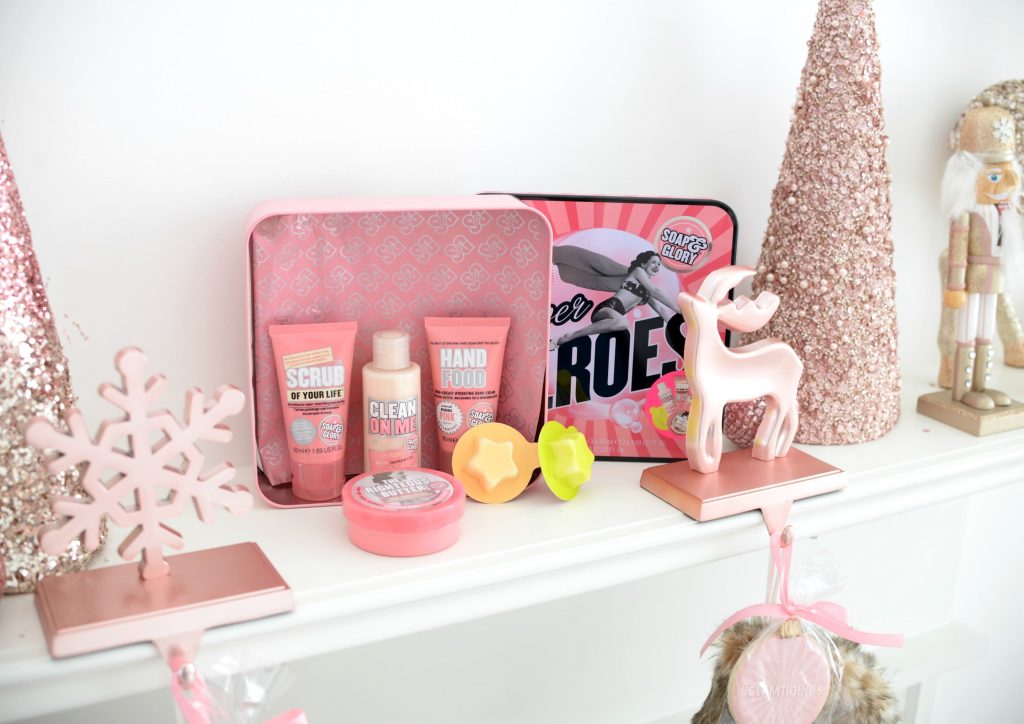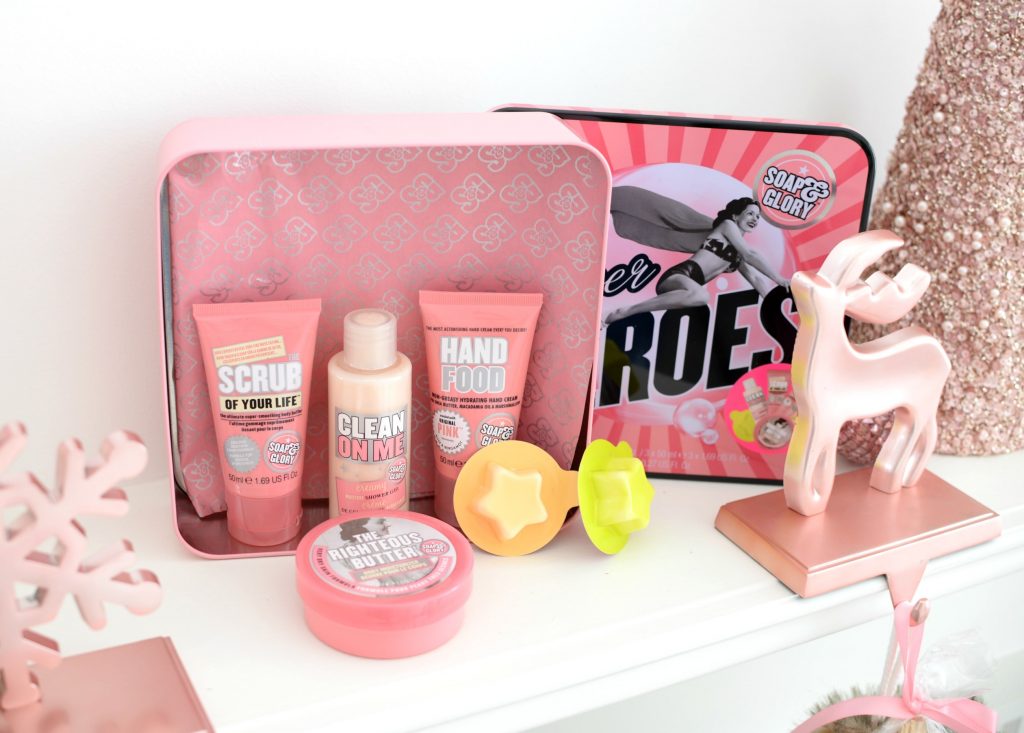 Long, cold, dry Canadian winters leave our skin dehydrated, chapped, irritated and red. When you're looking for a little extra moisture for your hands and feet, reach for Soap & Glory's magnificent hand and foot duo. The Wait On Hand & Foot features deluxe size samples of their brand's Hand Food Hand Cream and Heel Genius that's sure to leave your skin irresistibly silky-smooth and pampered. The wonderful duo helps to hydrate, soften and heel dry skin in the matter of days. It retails for $12.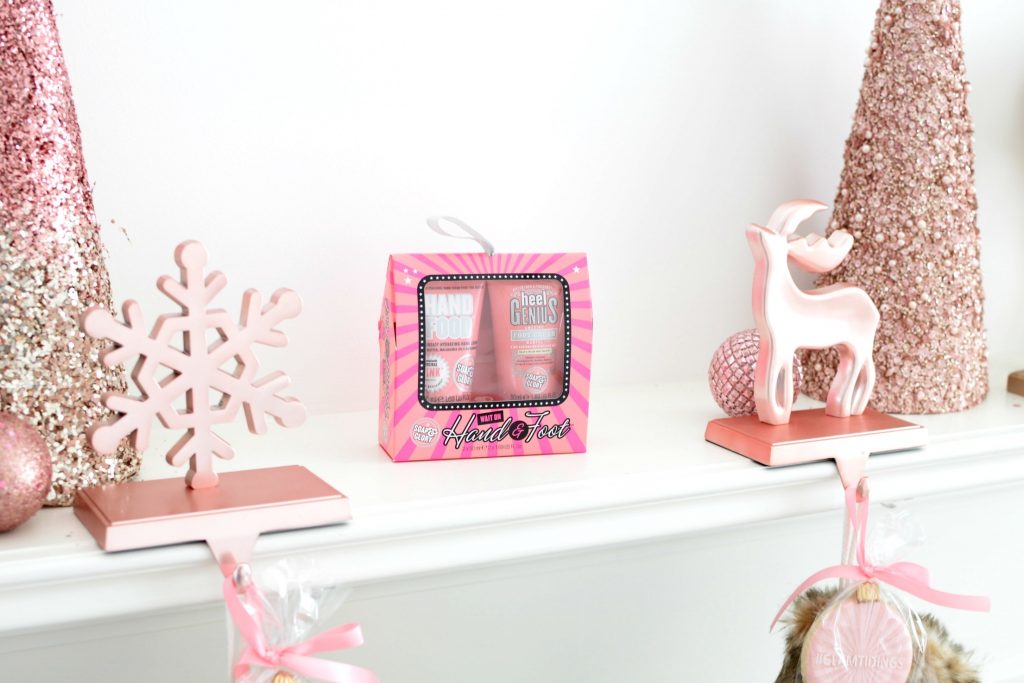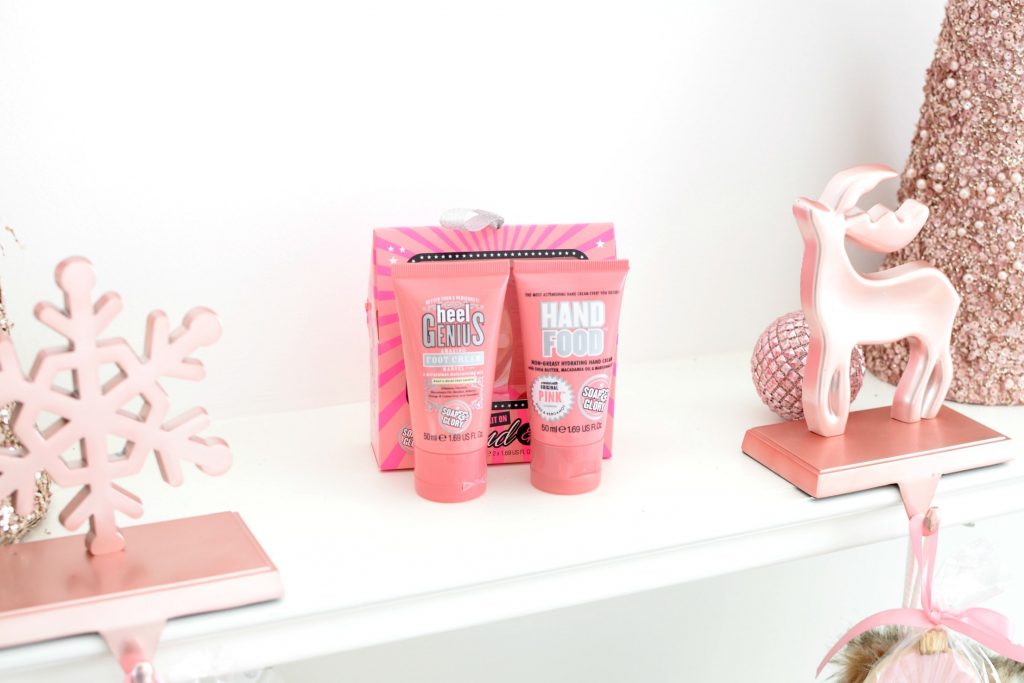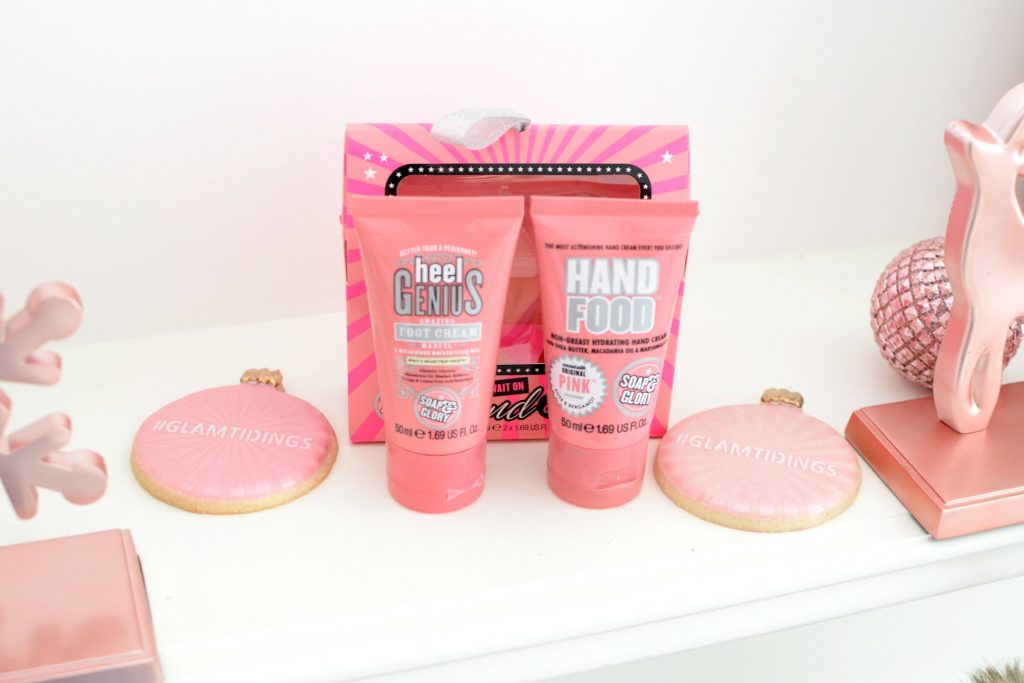 Enter to win both Gift Sets on either Facebook, Twitter, Instagram… or all three!