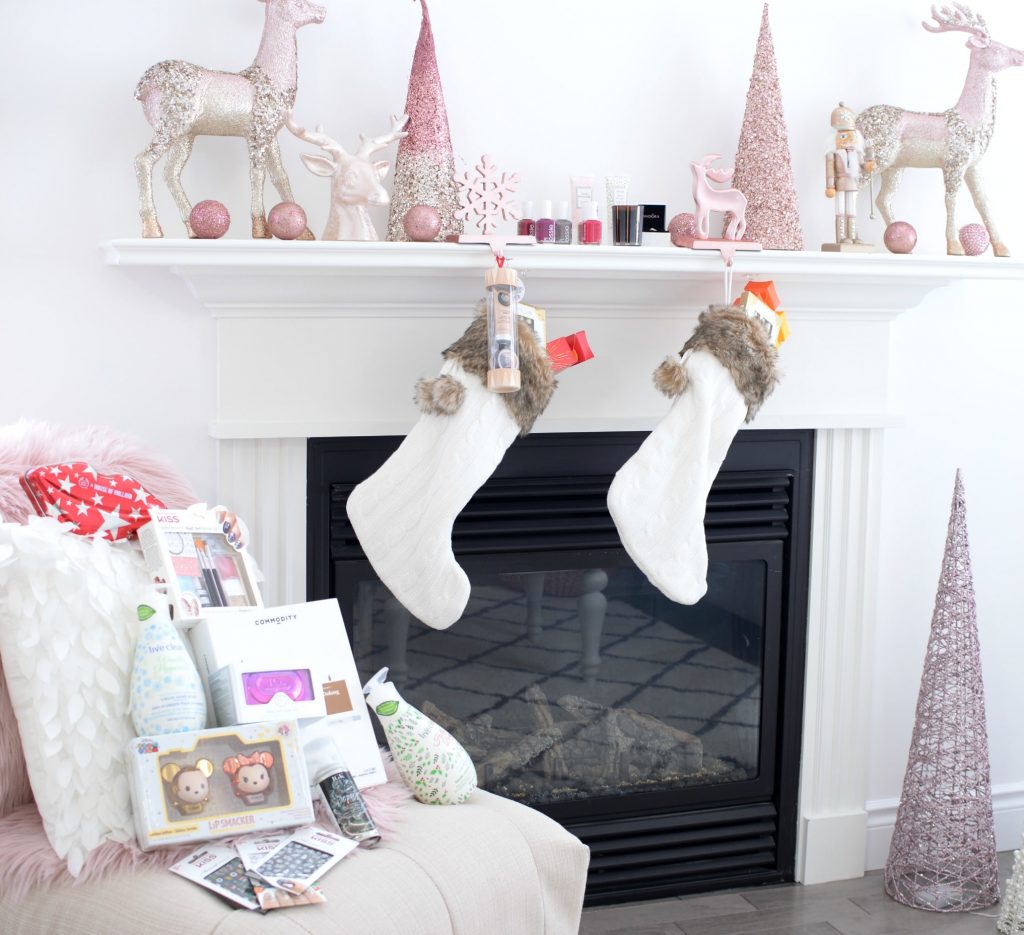 Gifts under $40
Eek… only a week until Christmas. There's something extremely magical about stocking stuffers. Filling up a stocking with your favourite gifts is often more exciting than the slightly more expensive items. I know these tend to be last-minute picks, and less expensive than your main gifts, but that doesn't mean you can't have fun with them. There's something truly unique and remarkable about miniature and small treats found within your stocking. Although these tiny gifts may fit in a fuzzy stocking, that doesn't mean they aren't going to bring big smiles to your loved ones. Spare your friends and family the predictable and unforgettable chocolates, magazines and sweets and get them something they will truly enjoy. I've rounded up 15 gifts that are under $40 each (most are even under $30).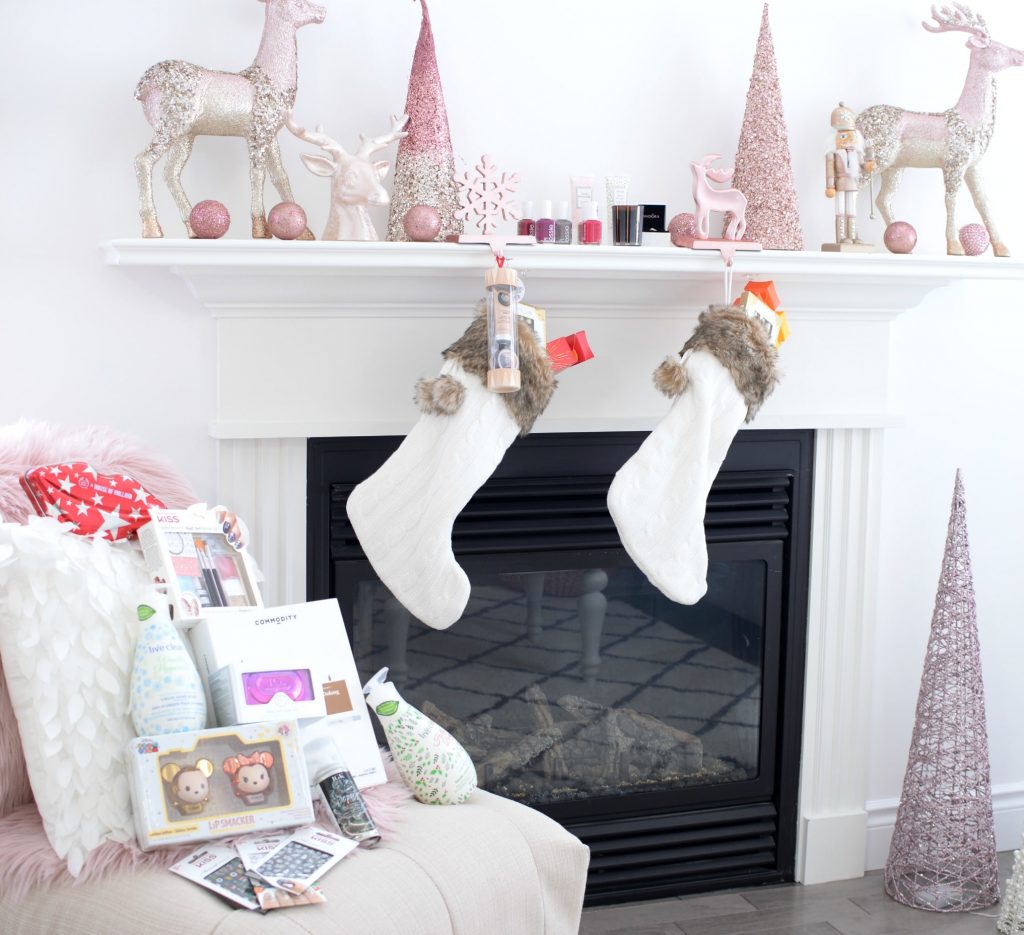 The Body Shop offers an array of inexpensive gifts that are perfect stocking stuffers. With a section dedicated to gifts under $30, it's the perfect place to start. The Shea Soft Hands, Warm Kisses is a lip and hand duo gift set that features the brands iconic hand cream and lip butter. This mini set will warm their heart and have their lips kissable soft for their moment under the mistletoe this season. It retails for $15.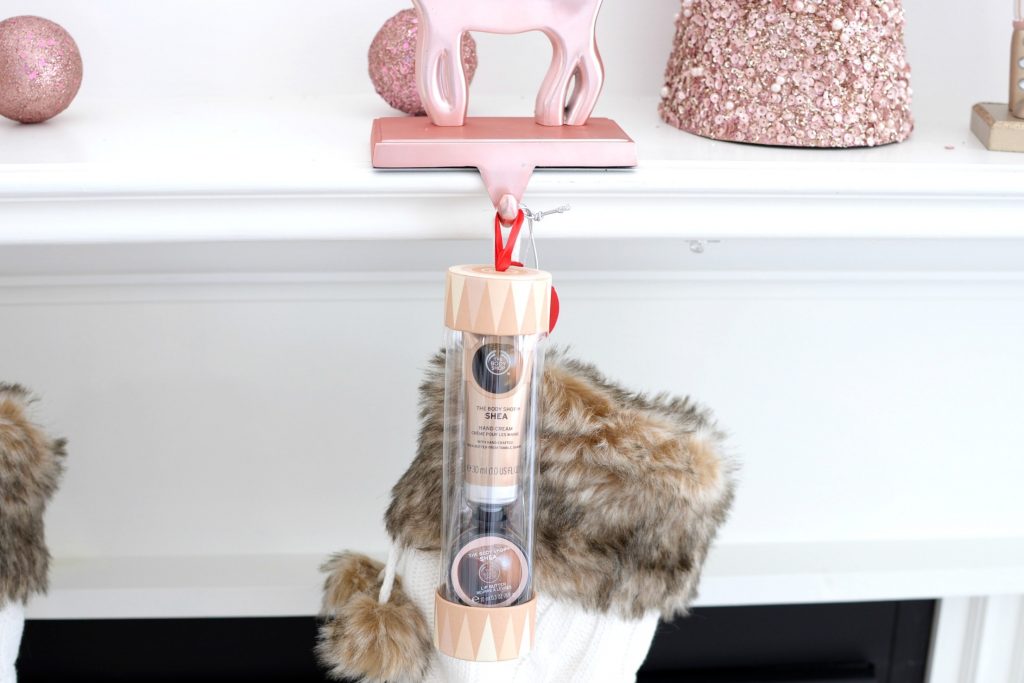 For those that can't get enough of a matte lip, The Body Shop X House Of Holland Matte Liquid Lipstick Collection will be a real treat. Not only does it come in the most adorable lip shape red tin, with silver stars all over it, it also features 3 of the brands best-selling liquid matte lipsticks. Its lightweight, long-lasting formula comes in three wearable shades that can easily take you from day to night. This limited edition set retails for $30, but comes with a $45 value.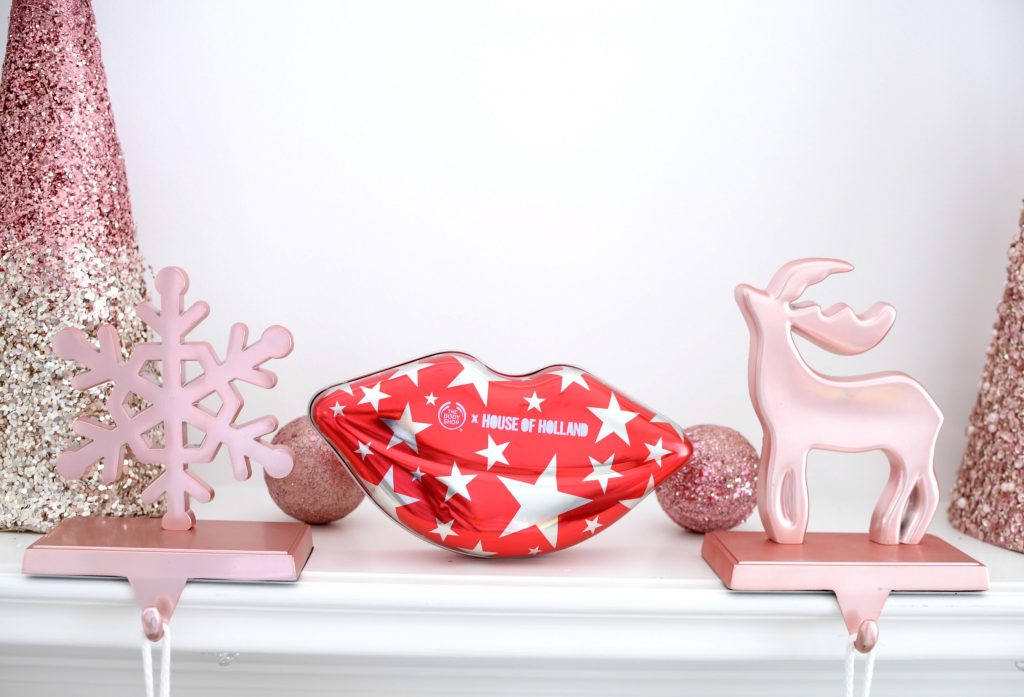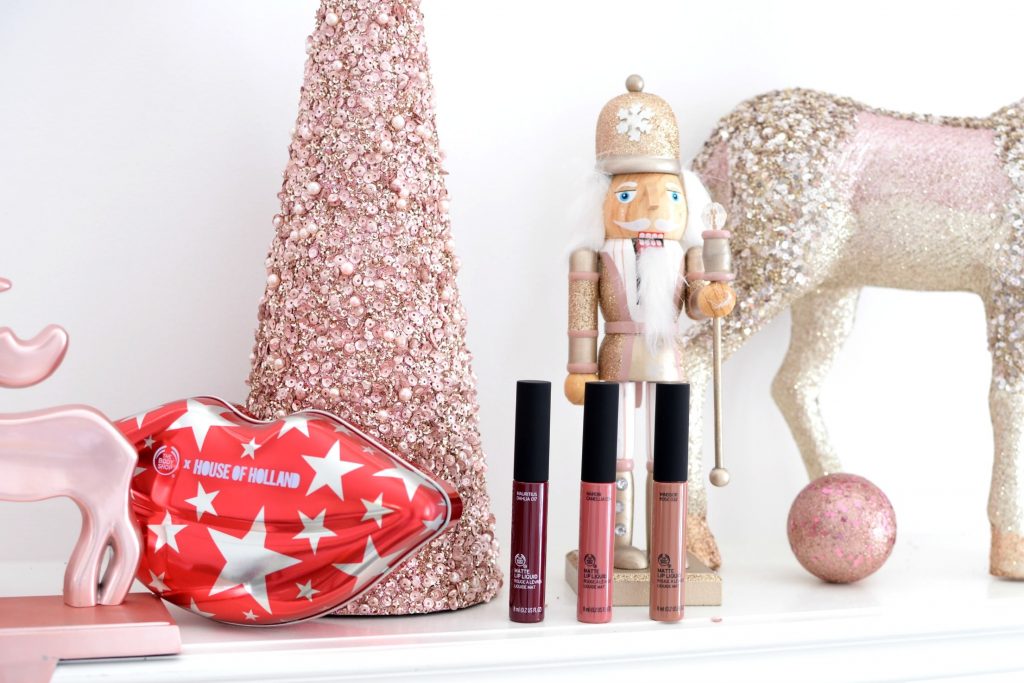 Speaking of lippies, Stila Stay All Day Liquid Lipstick Sets are based around the brands oh-so-famous liquid lipsticks and come in an array of different colour options. Its ultra creamy, velvety smooth and incredibly pigmented texture are just a few of the many reasons why so many people are obsessed with these formulas. It features 3 deluxe weightless, full-coverage, matte liquid lipsticks within an array of beautiful nude shades. One swipe and you'll achieve truly opaque, never streaky finish. They don't budge, smudge or transfer, no matter how much you eat or drink. These really do stay put the entire day and well into the evening. This trio retails for $26.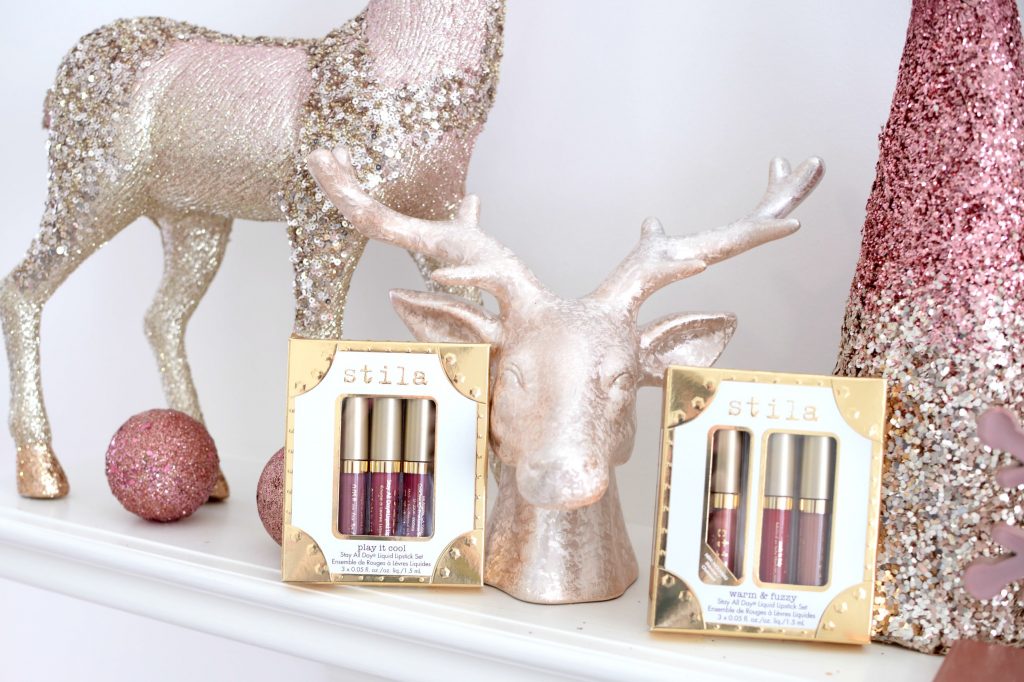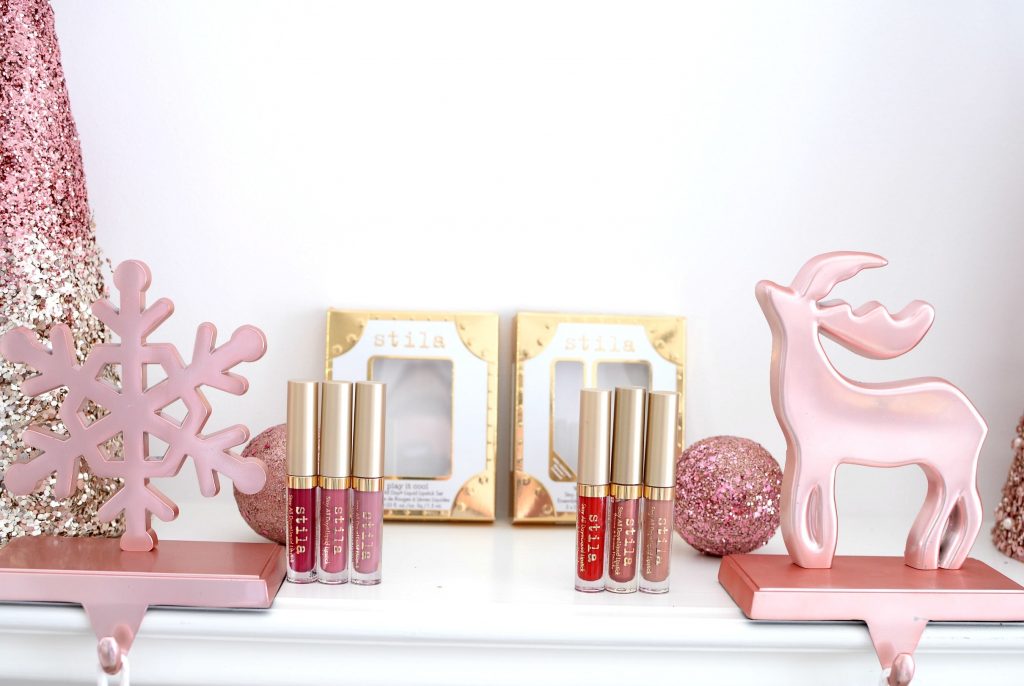 Not into full pigmentation, but still looking to give the gift of lustrous and healthy lips, try Lip Smacker Tsum Tsum Mickey Duo. Mickey and Minnie are bringing their glitz and glam A-game with these adorable limited-edition lip balms. Mickey is totally decked out in gold and offers a delicious whipped pineapple flavour, while Minnie is stunning in rose gold and rhinestone bow with a sweet strawberry taste. It retails for $19.99.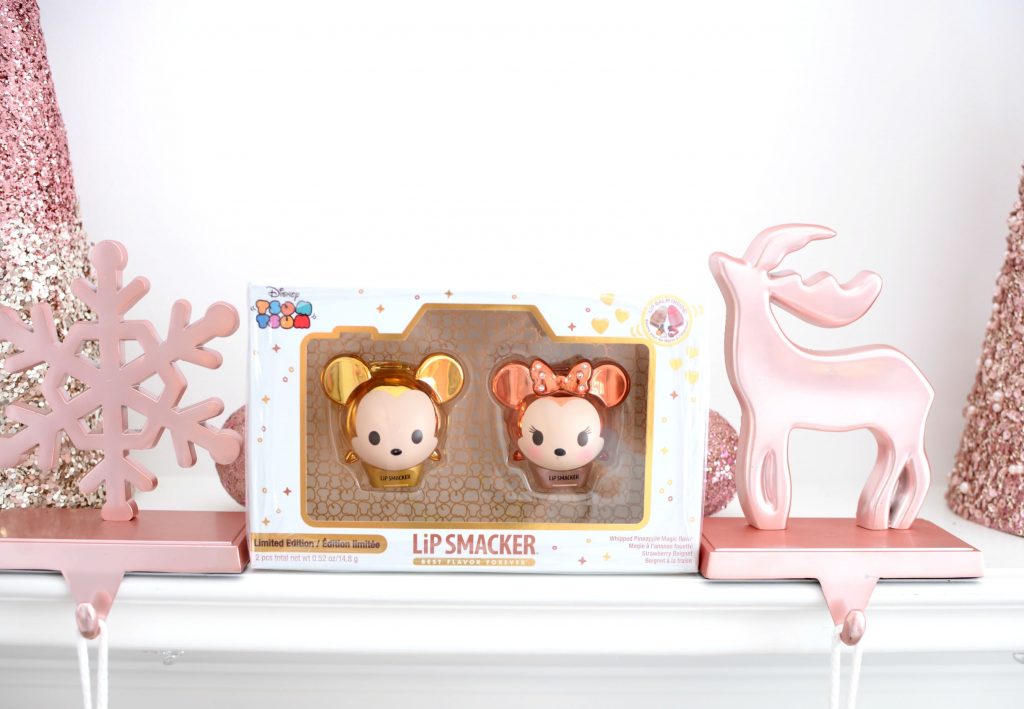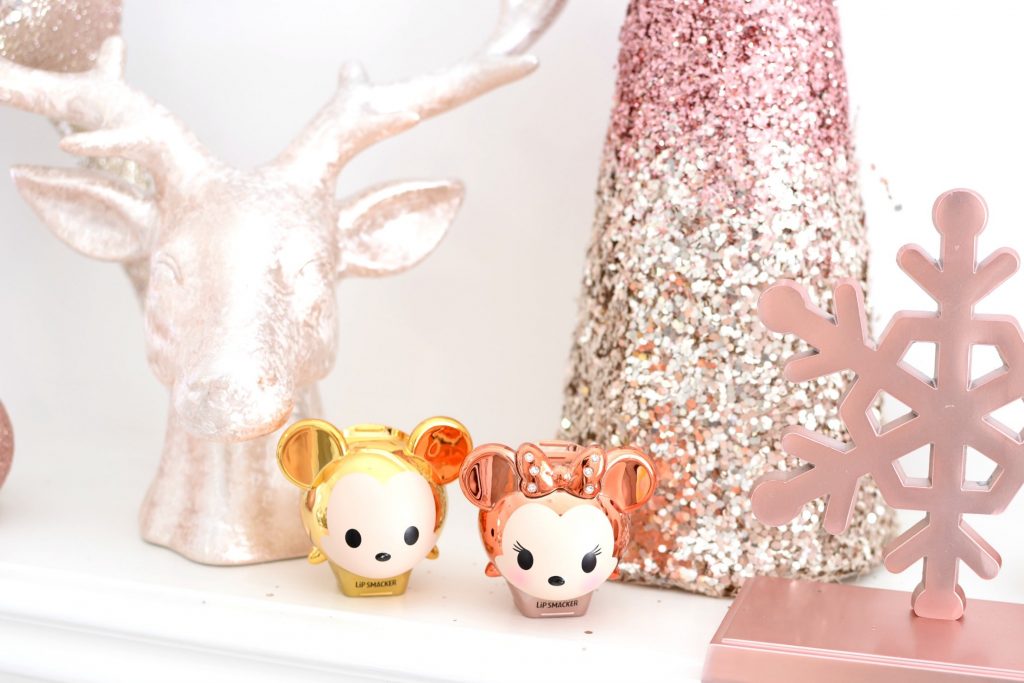 Everyone enjoys a new bottle of polish around the holidays and its also the perfect way to ring in the new year. This season, Essie partnered up with Pandora Jewellery to put the ring in your bling this holiday season. In the spirit of giving, the brand hosted a contest where 5 lucky readers had the chance to win the entire winter collection, along with a gift card to Pandora. Although the giveaway is over, hopefully you were following me on social media, and had the chance to enter? If not, it's not too late to get your hands on the new winter collection. These make perfect stocking stuffers and retail for just $9.99 a piece.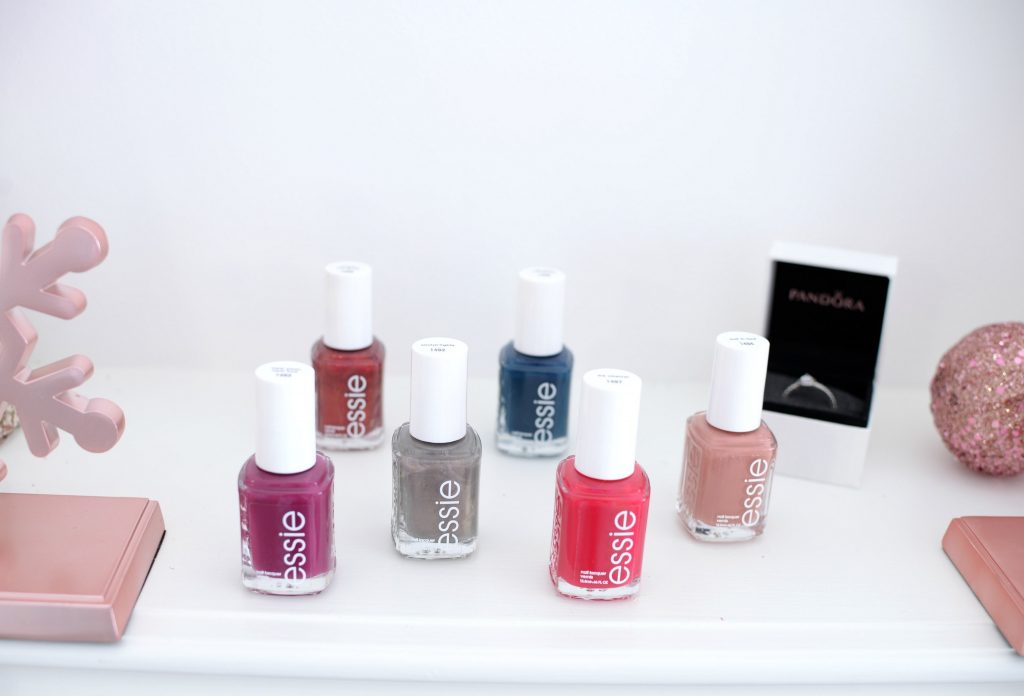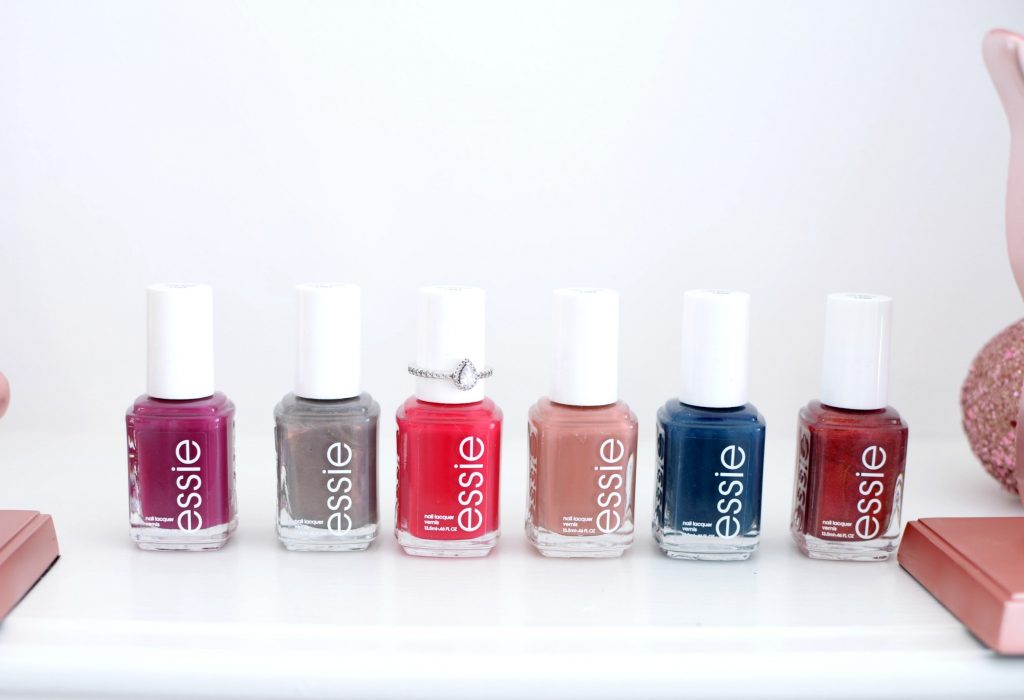 To add even more personality to your girlfriend's nails, toss in a few KISS Accent Stickers. It allows you to create dazzling nail art without going to the nail salon. Simply press on some of these cute and adorable designs over your solid nail colour and watch as they instantly transform your nails into something festive and fun. Each retail for $3.99.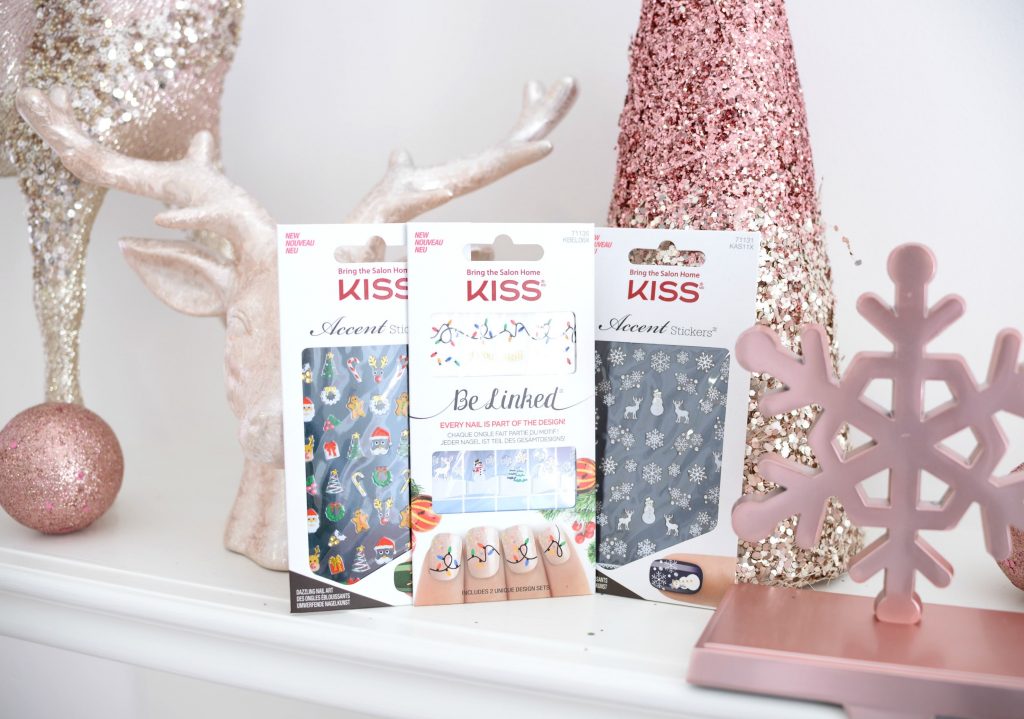 Take it one step further with the KISS Salon Secrets Nail Art Starter Kit. This allows your friend to get even more creative with her mani as it features all the tools and accessories she needs to create the perfect DIY manicure this season. It retails for $16.99.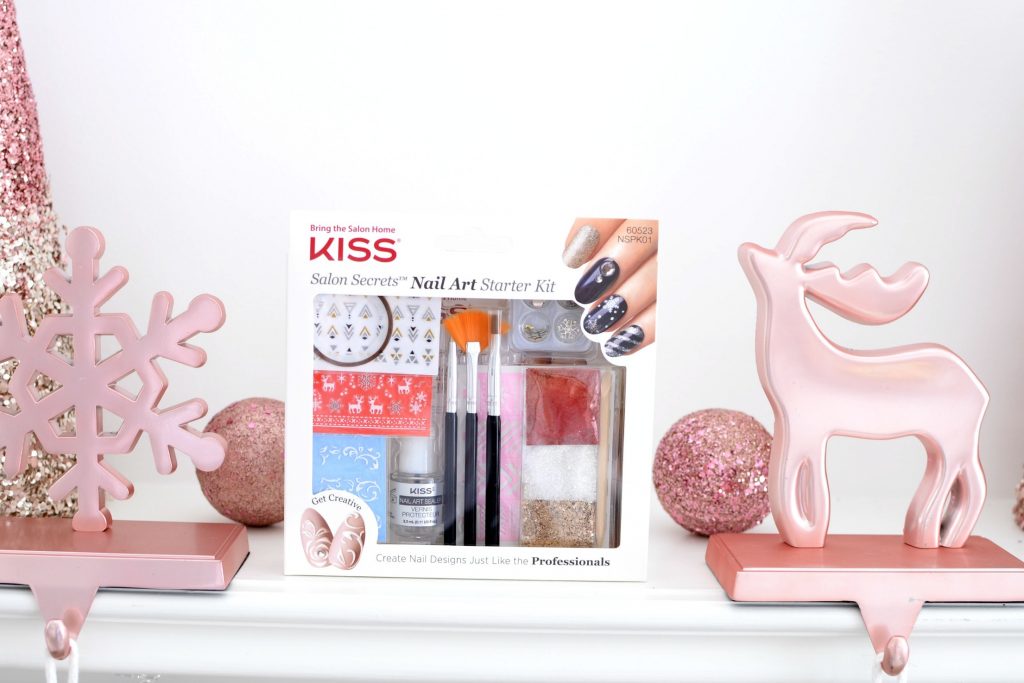 You know it's the most magical time of year when Live Clean released their holiday liquid hand soaps. Its vitamin E and B formula ensures your loved one's skin stays silky smooth and hydrated all season long. Vanilla Peppermint and Holly Berry are a personal favourite, both scents are incredibly festive and delicious. Its lightweight, extremely rich and creamy formula gently cleanses the skin with a foamy lather, yet washes clean away. Skin is left feeling baby soft, smooth and moisturized. It retails for $4.99 for 500ml.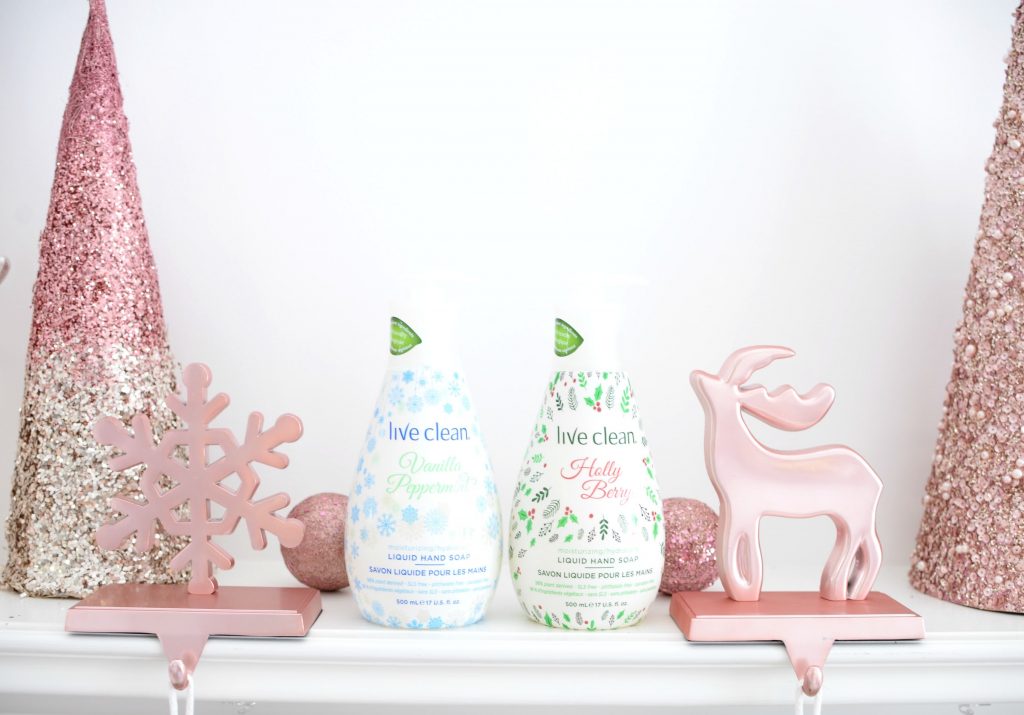 A stocking wouldn't be complete without a Christmas cracker, but instead of the traditional ones filled with tiny toys no one will ever use or rock-hard candies that no one enjoys, give your friends L'Occitane Cracker Collection. This set can easily be broken up into three gifts, and each one features 3 deluxe size samples of some of the brands most beloved and iconic products. Give the gift of beautiful skin when your loved ones pop these open. It retails for $34.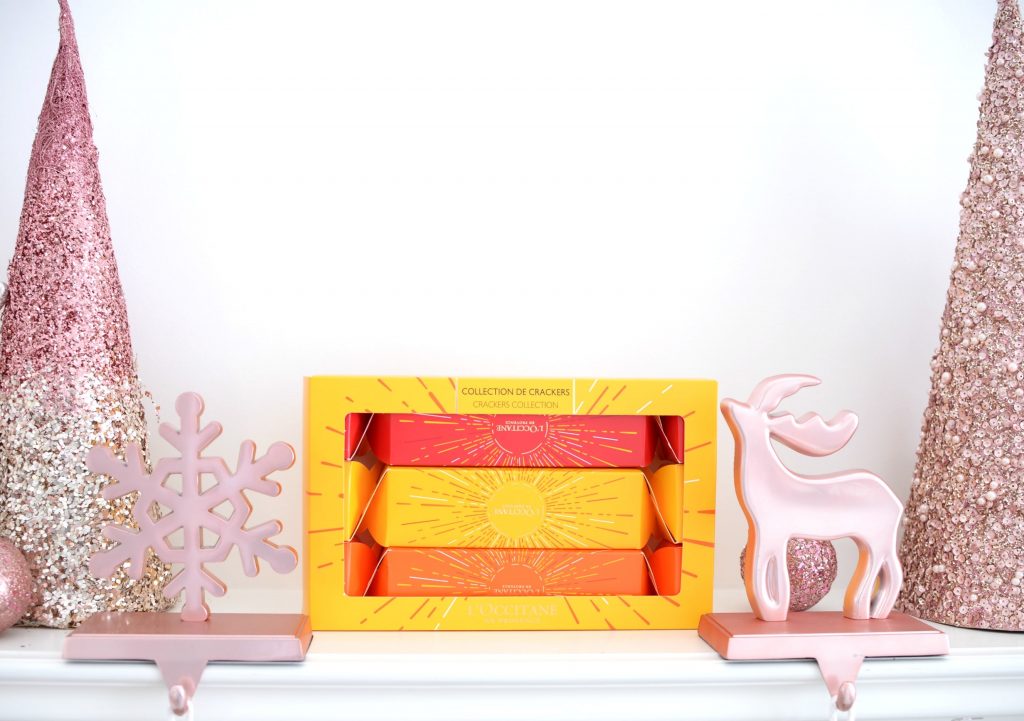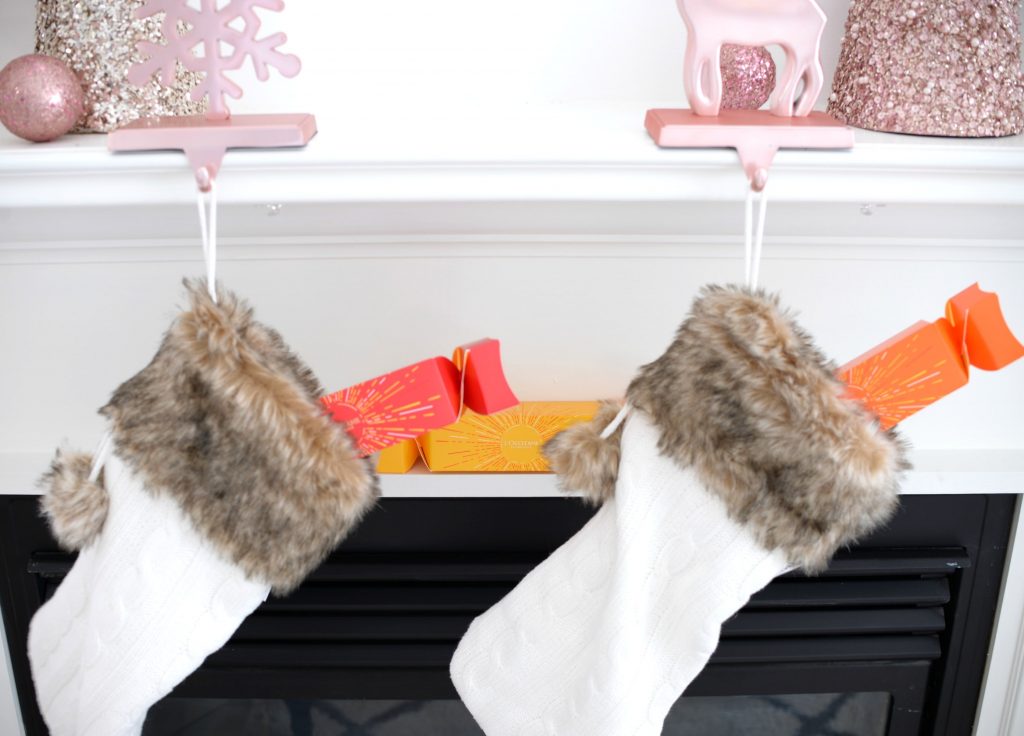 Nest Fragrances honestly make some of the best smelling candles you'll ever smell. Hearth instantly creates the aroma of a winter fire throughout the entire home, thanks to its unique combination of rich oud wood with hints of smoky embers. The votive candle burns for upwards of 20 hours and fits perfectly into a stocking. Give the gift of luxury home fragrance this season for only $23.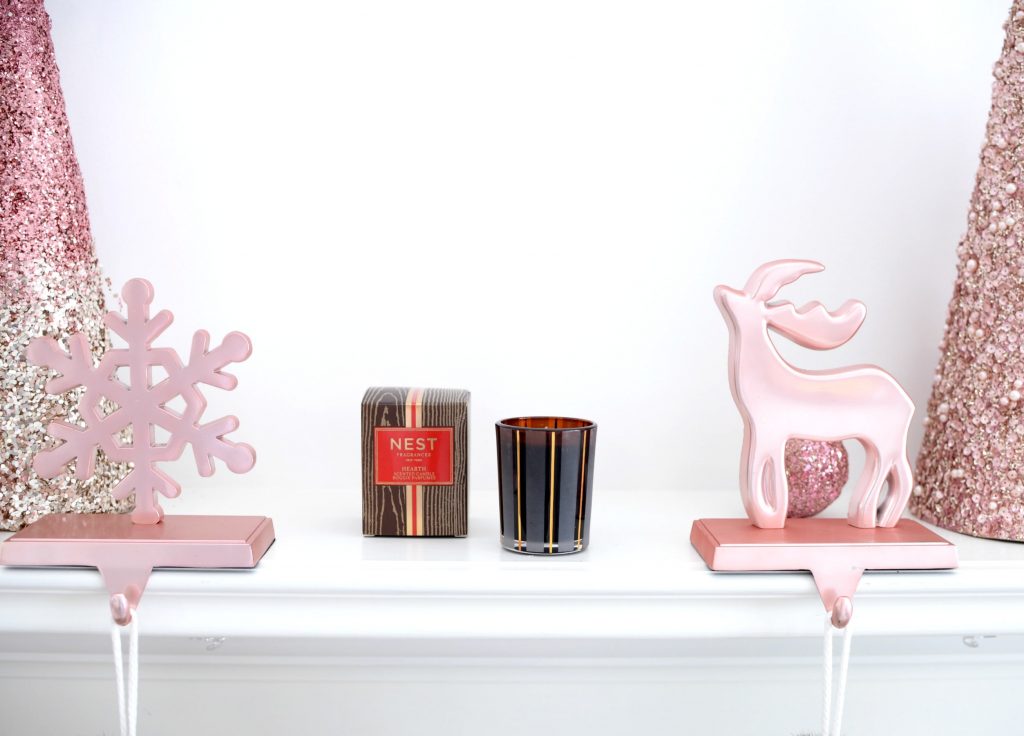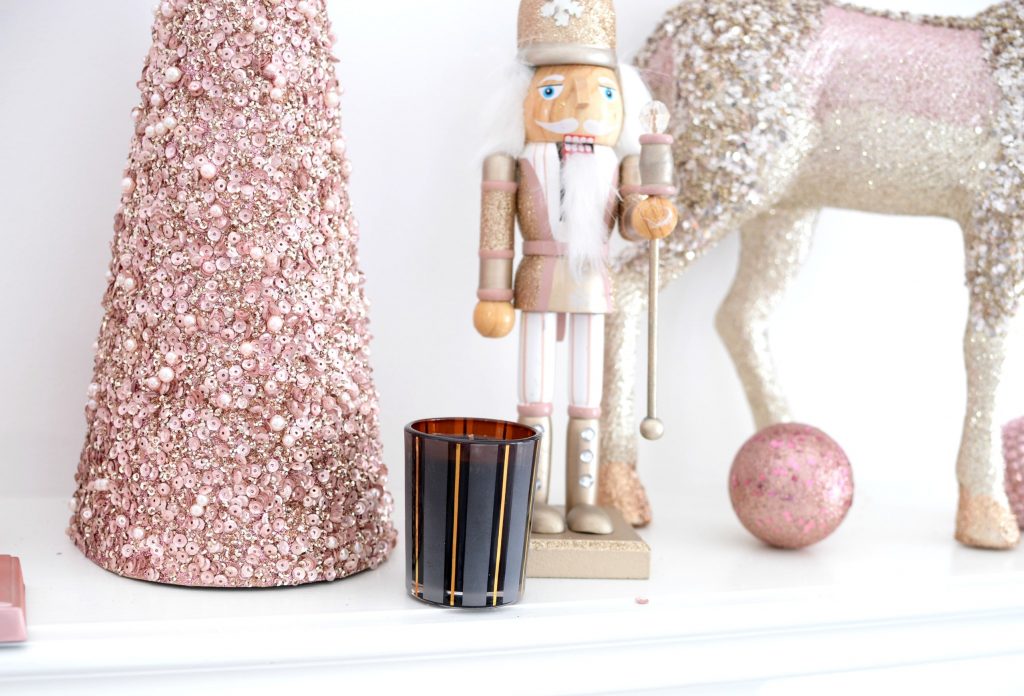 Speaking of fragrances, Commodity 3×3 Exploration Kit features both candles and perfumes in three delicious scents. Each fragrance is designed to be layered together, but don't think you can't break up the set and give them to three different people in your life. Orris, is a contrasting duality between sparkling freshness and warm sensuality, Book is a fresh and woodsy scent, whereas Tea is a citrusy and bright scent. All three scents can be loved and enjoyed by both men and women and can be layered together to create unique and one-of-a-kind aromas. It retails for $38.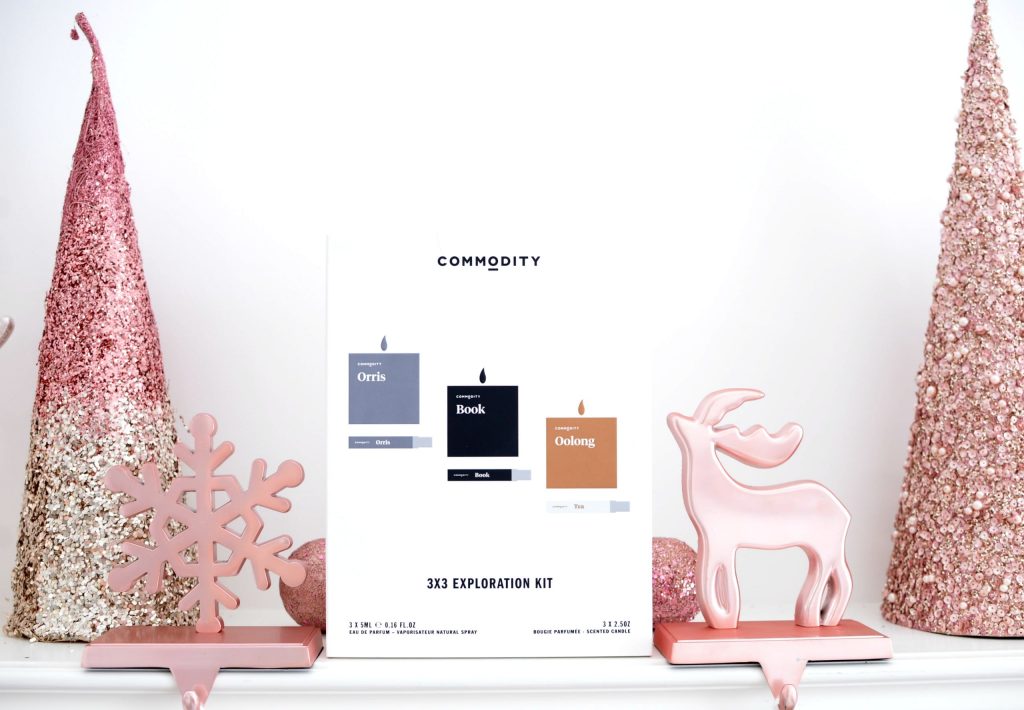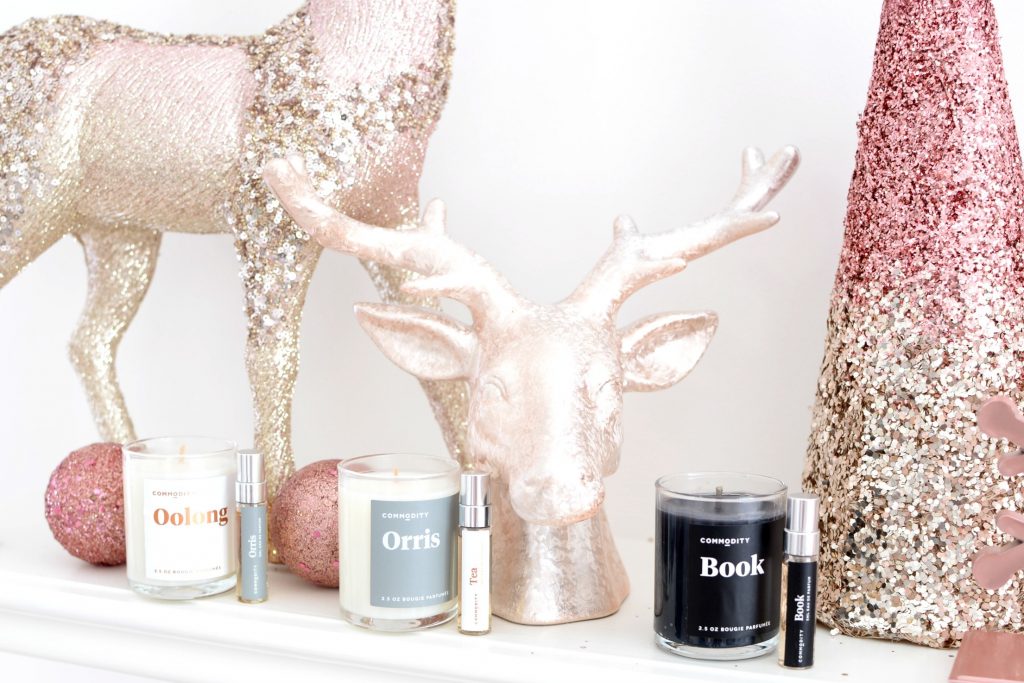 For those that like to have a little fun with their hairstyle, give them IGK Pre Party Hair Strobing Glitter Spray. Inspired by the highlighter trend, this glitter in a bottle will have your hair party and new year's ready in seconds. With a few spritzes of the shimmery mist, your strands will instantly transform into a luminous and sparkling effect. Its super finely-milled particles of glitter leave your hair sparkling without feeling stiff or crunchy.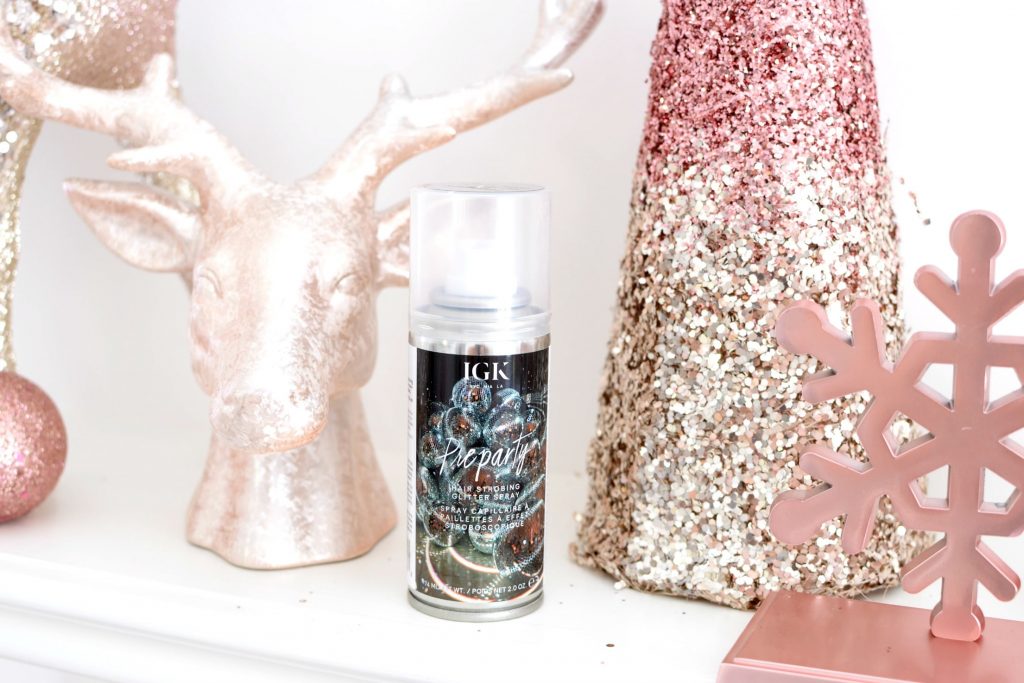 Sephora has teamed up with House of Lashes yet again this season to create a limited edition Holiday Gem Set. It features hand crafted, synthetic blend lashes that will instantly create a multi-layered effect in seconds. The holidays are all about being dramatic and bold, so why not have fun with your lashes. These will help add mega volume and fullness to any look. The kit also comes with two mini lash adhesives in both black and white and a hot pink metallic case that's large enough to hold several pair of lashes. It retails for $31.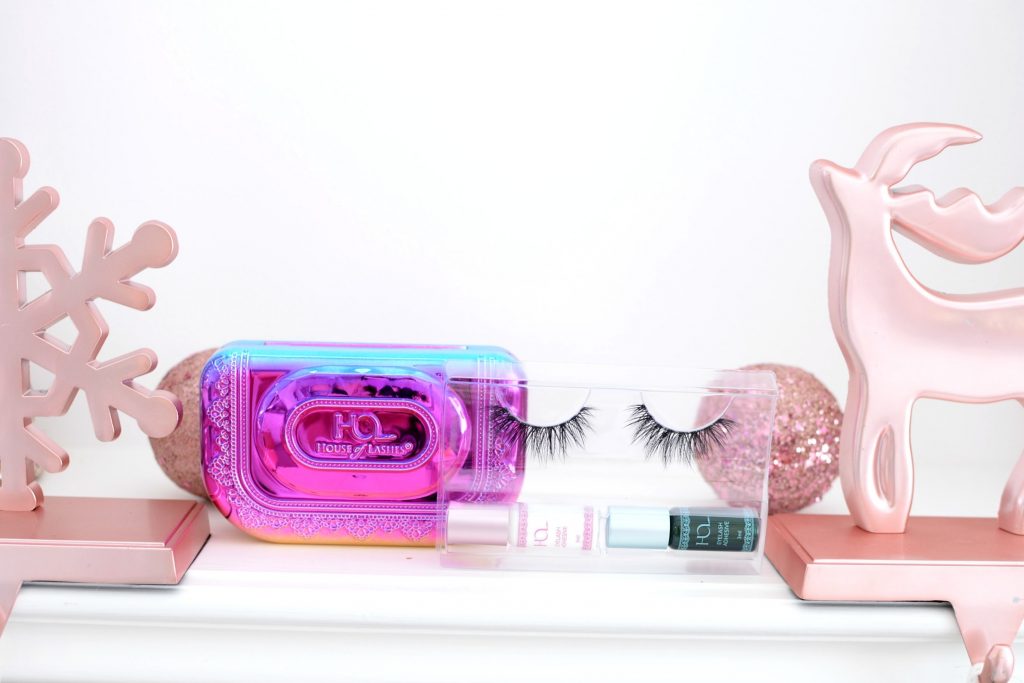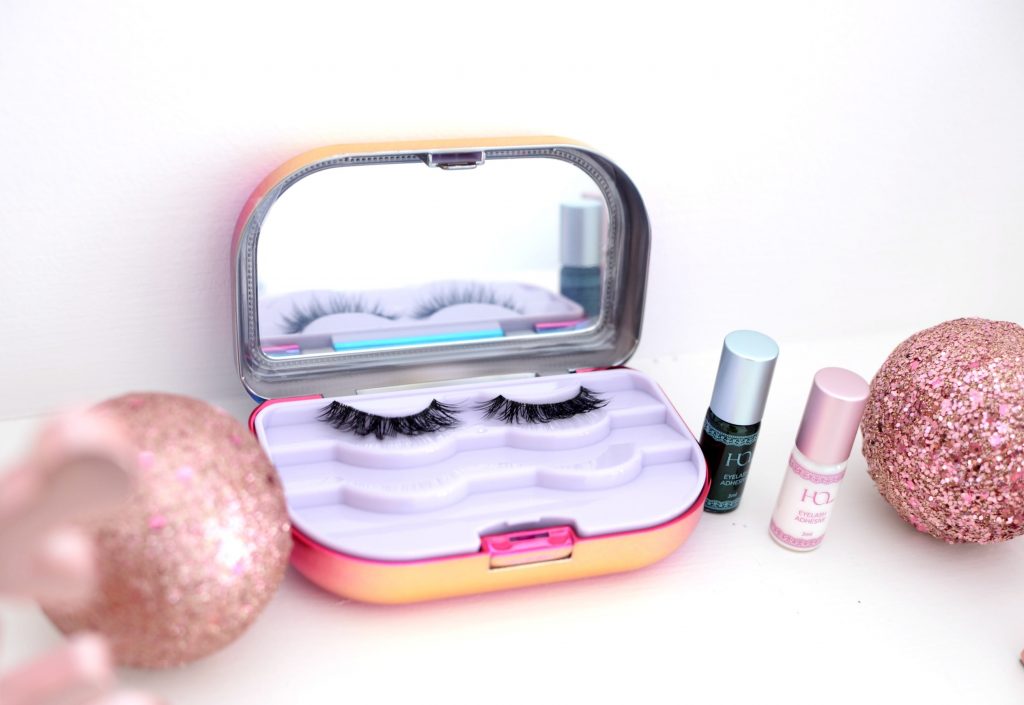 Give the gift of silky-smooth hands this season with fresh Moisturizing Hand Cream. With two yummy scents, Citron De Vigne and Honeysuckle, and its ultra-nourishing formula, these moisturizing hand creams will help soften hands and leave them feeling invigorated all day long. Its unique formula, while incredibly buttery and smooth, absorbs into skin quickly to protect against dryness immediately. It's a luxurious treat for the hands and an all around soothing experience. Each retail for $18.