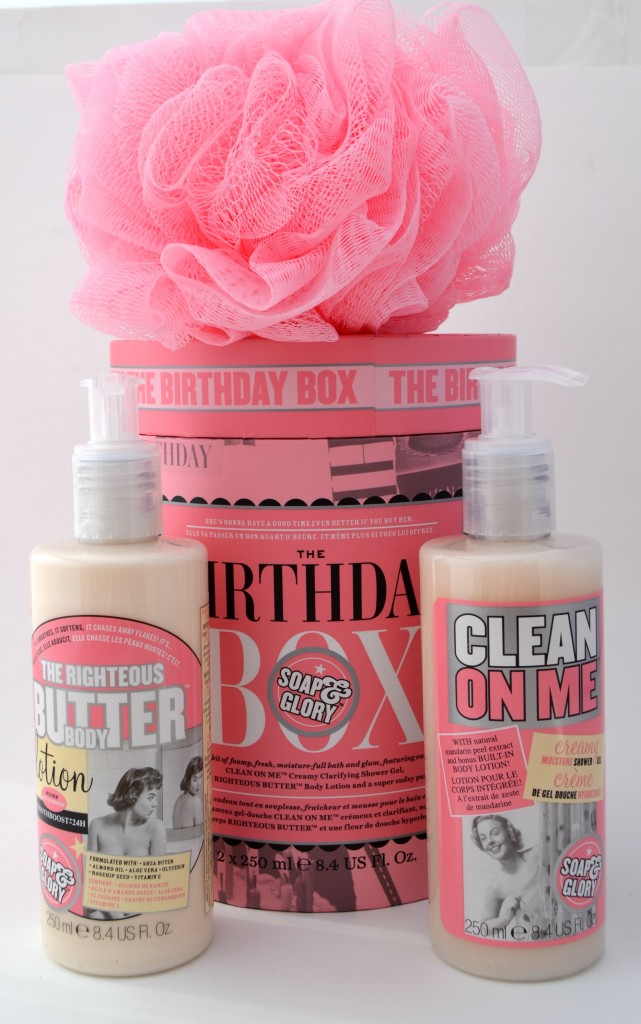 Soap & Glory is based out of the UK and has quickly become one of the UK's most well-known and most liked lines of beauty products. It's a cheeky brand with punderful products names created by Marcia who used her cosmetic chemistry savvy to create fun, fearless and fantastic formulated bath, beauty and body products that she recommends applying products with happiness and abandon, because while beauty absolutely matters, it doesn't matter absolutely.
Soap & Glory has the best pink, vintage style packaging that you'll want to put on display and although each item is priced reasonably they also offer Soap & Glory Gift Boxes to not only save you money, but to save on time as there's no wrapping needed. My Birthday was less than a month ago, but I've been celebrating all month long, every time I get into the shower thanks to some lovely PR ladies that sent me Soap & Glory's Birthday Box which includes Soap & Glory Clean on Me, Soap & Glory The Righteous Body Butter, a hot pink loofa and retails for only $25.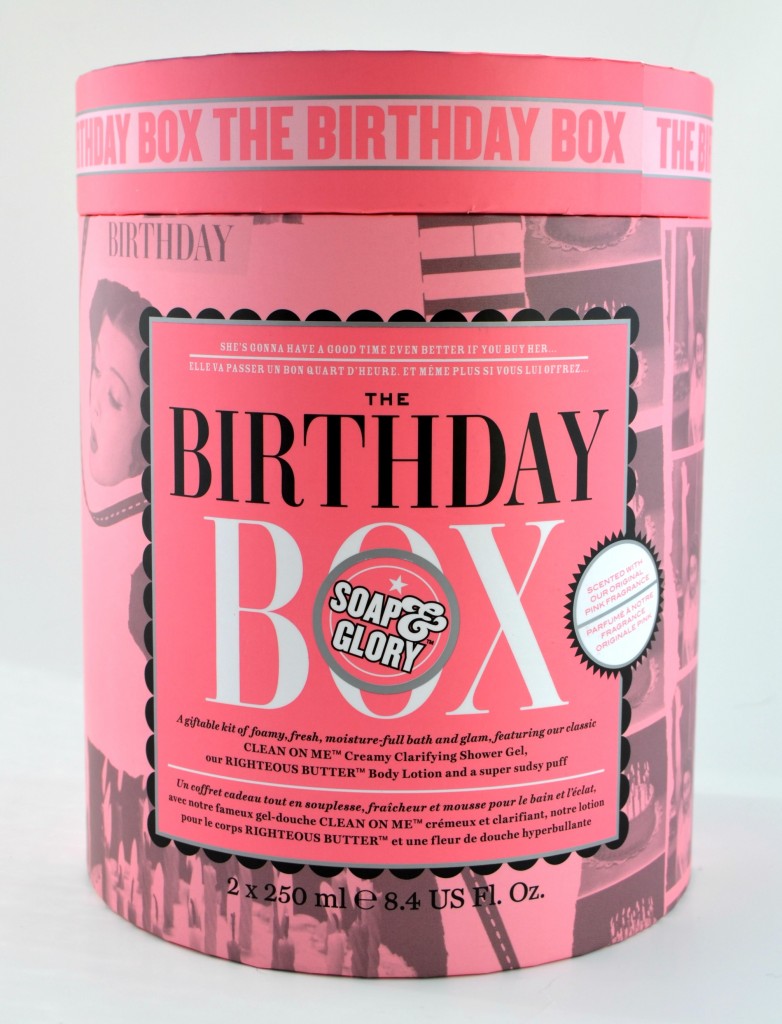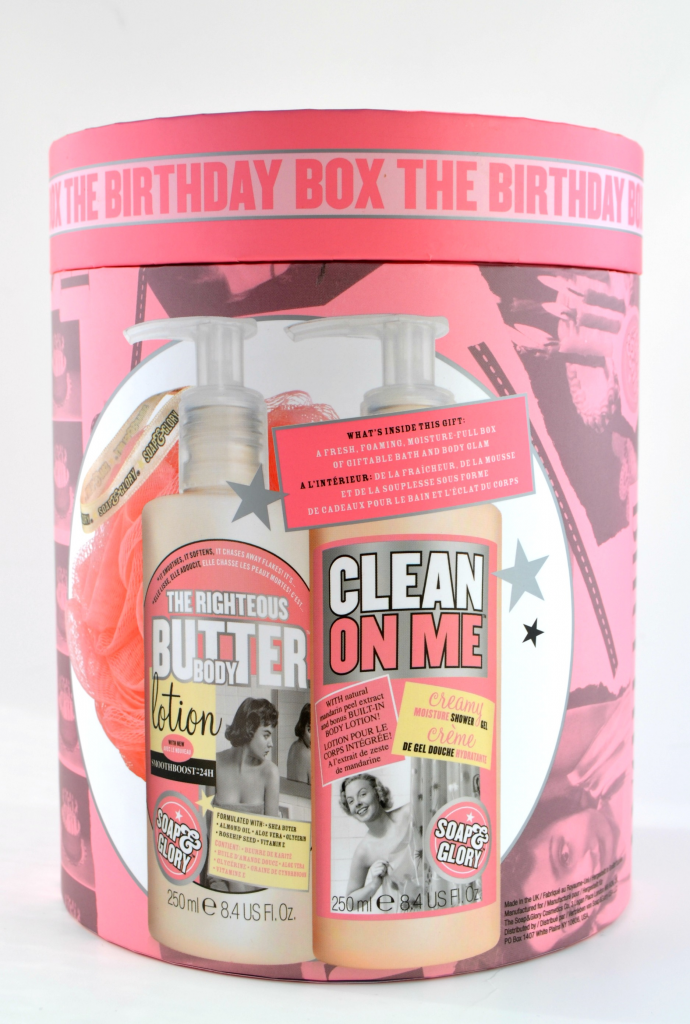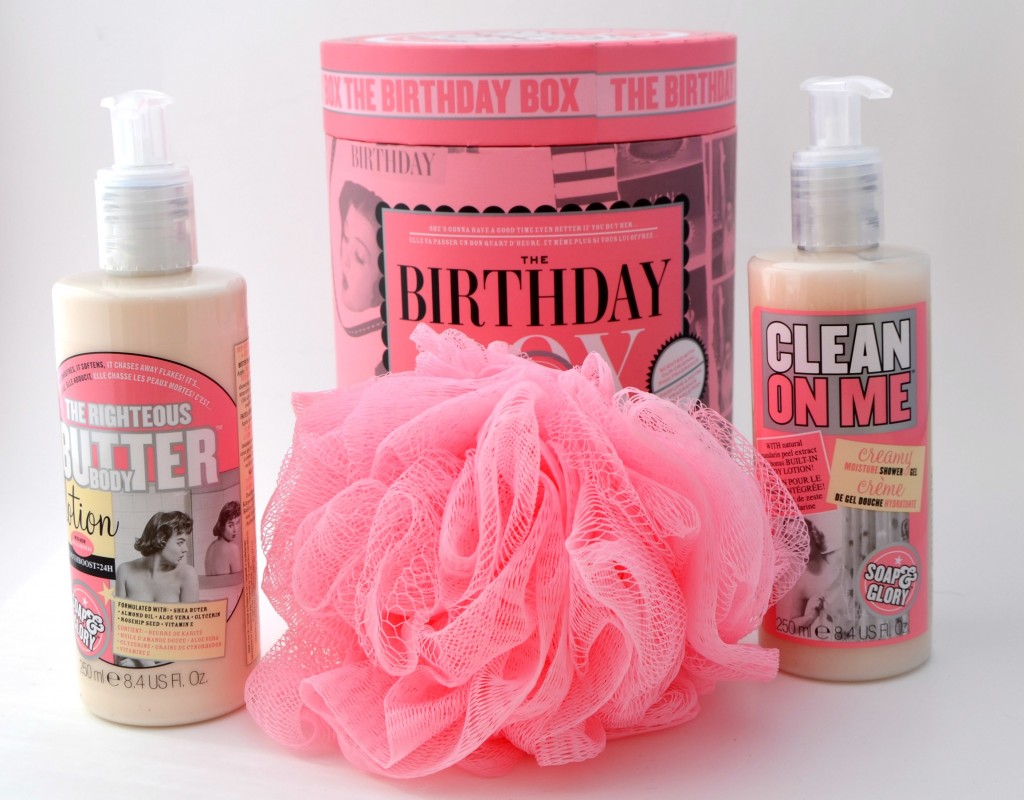 Soap & Glory Clean on Me has been a favourite shower gel of mine for the past 6 months, this is now my 3rd bottle and I can't get enough of it. It has a delicious, creamy and thick, pale beige texture to it that's made with natural mandarin peel extract, brightening lactic acid and a bonus built in body lotion that gives you soft, clean, smooth, skin with each use. It lathers well with only a few pumps to create just the right amount of bubble foam with no sticky residue left behind. It has a yummy fruity citrus blend with notes of bergamot, summer rose, peach, strawberry, gardenia blooms, jasmine, patchouli, warm amber and lush musks that make your shower come alive. You're left with clean, silky smooth, soft skin that lasts throughout the day.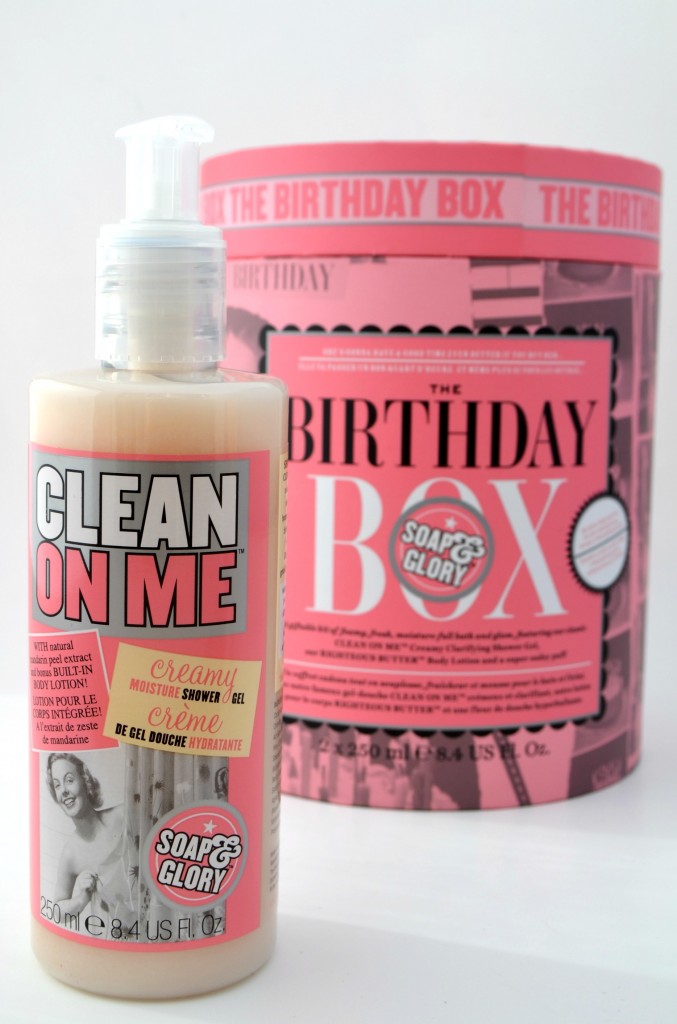 Soap & Glory The Righteous Body Butter has the same great scent as the Clean on Me with a thick, creamy white texture to it. It contains softening shea butter, aloe vera, rosehip seed oil and vitamin E that leaves skin noticeably softer, smoother and more supple than ever. It conditions the skin to help with dry, flaky, rough spots while absorbing quickly into the skin with no sticky residue left behind. This goes perfectly with Soap & Glory Clean on Me, you'll never have to worry about dry skin again.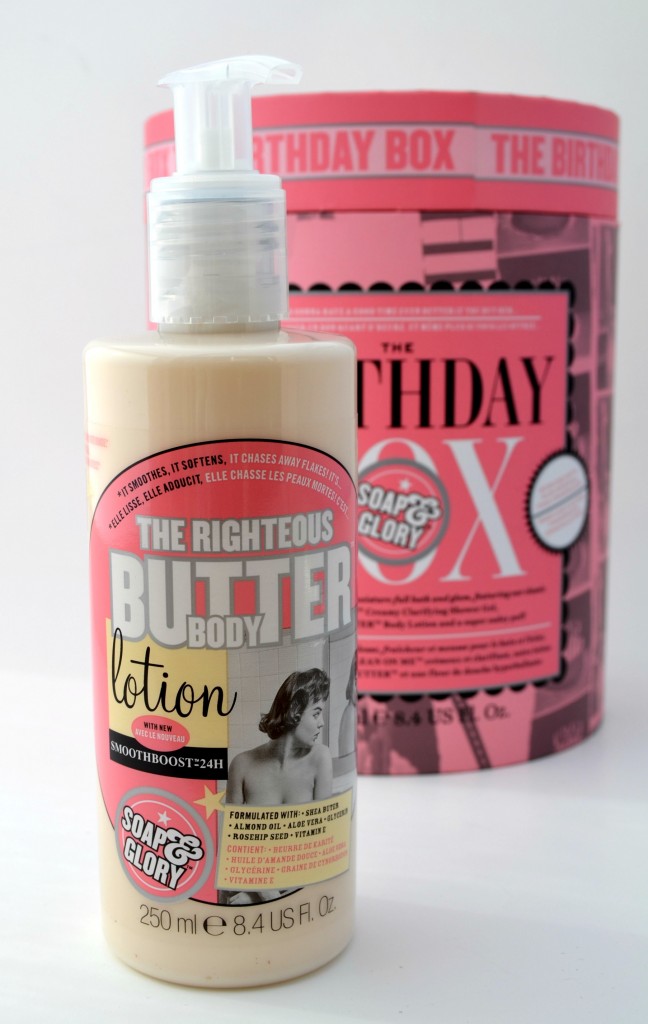 As a bonus you also get the cutest hot pink loofa I've ever seen, giving you a ton of bubbles and lather when paired with the Soap & Glory Clean on Me.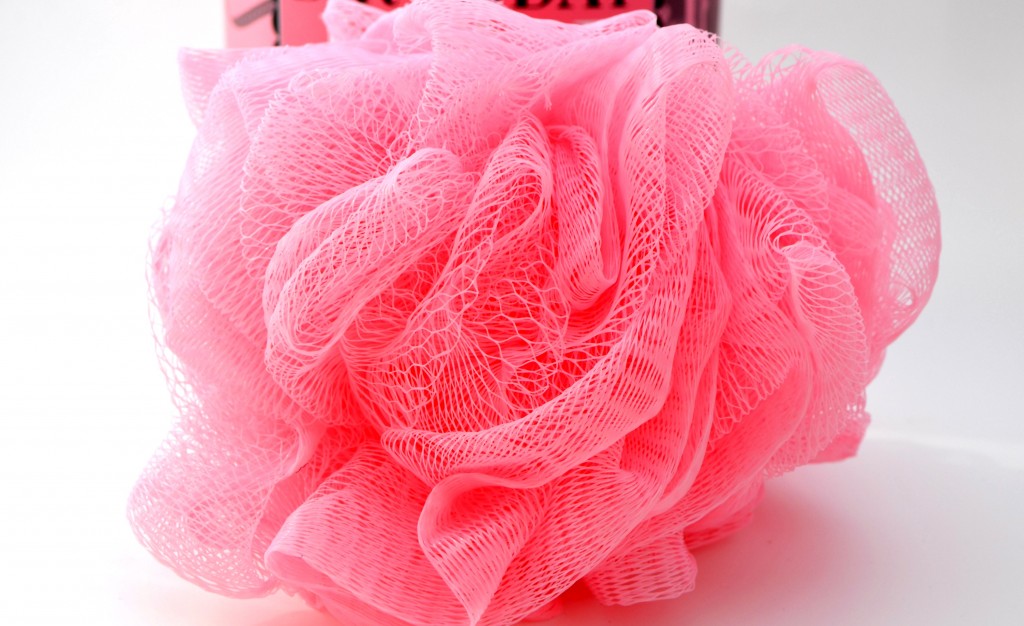 Soap & Glory also offers a travel-sized gift box filled with 4 of their bestsellers and retails for only $20; I got to bring with me to Mexico last month (thanks to the same amazing PR ladies that sent me the Birthday Box). This gift set includes a min 50ml Clean on Me Creamy Clarifying Shower Get, 50ml The Righteous Butter Body Butter, 50ml Glad Hair Day Shampoo and 50ml Hand Food Hand Cream all packaged in the same pink retro design as the original sized ones. It was perfect for our holidays, the hubby and I both used it every day and all 4 bottles lasted the entire week (although I did bring my own shampoo and conditioner) but Derek really enjoyed the Glad Hair Day Shampoo, he said it kept his hair smelling good all day.