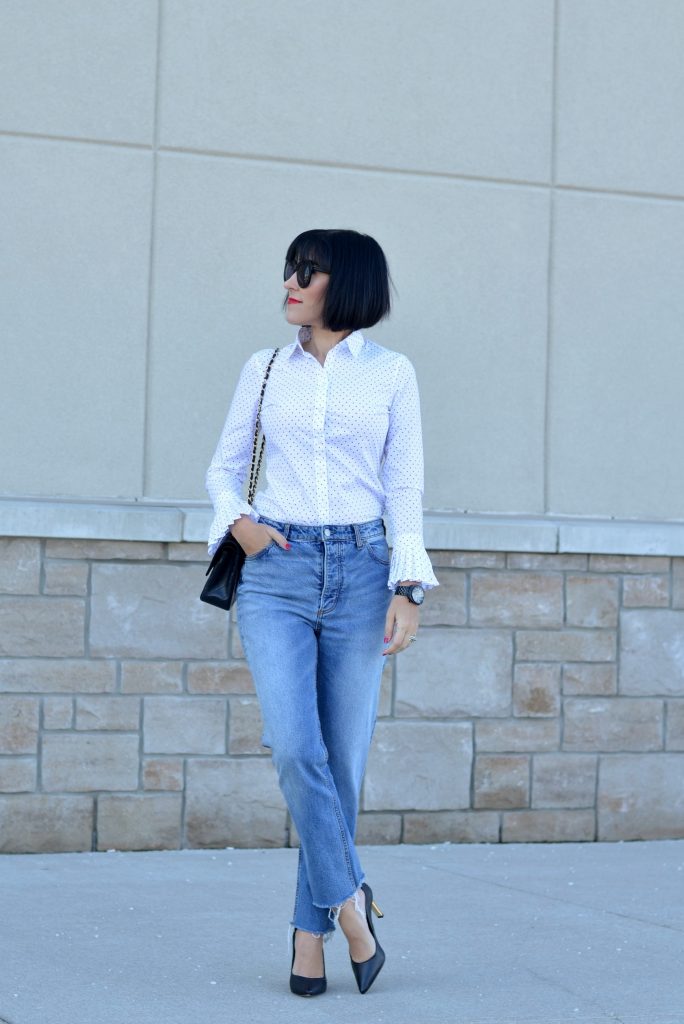 Return of the 90's
I can't believe I'm doing it, I'm working mom jeans back into my wardrobe. Blame it on the return of all things 90's or our obsession with copying everything we see in Hollywood, either way these mom jeans are back. Not going to lie, as much as I love my form-fitting skinny jeans, it was time for a change. Although I promised myself I would never catch myself wearing these high-waisted, tapered leg, not so flattering jeans again, here we are.
I think the trick to looking like you just didn't walk of the set of 90210 is to look for small details when purchasing a new pair of mom jeans. Anytime you're looking to reinvent an old silhouette and trying to make it look new again, its important to incorporate current details and trends. Look for jeans that are cut off and frayed at the bottom, feature unique patchwork or in a trendy darker wash. This will help to give a fresh and modern day twist on the traditional 80/90's mom jeans.
When it comes to styling it, of course a cute crop-top will look amazing. If you're not looking to bare it all, try giving it some edge with a chic moto jacket. Tucking in your blouse to accentuate your waist is extremely figure flattering. Curve out your beautiful hourglass figure by wearing form-fitting blouses, sweaters and tees and tucking them into your high-waisted jeans. If you're looking for a relaxed and casual weekend look, a pair of killer white kicks will look chic and trendy.
What I Wore- Blouse- Banana Republic, Watch- c/o Bulova, Sunglasses- Karen Walker, Chanel Purse- Luxe Touch Consignment, Mom Jeans- H&M, Pumps- Le Chateau