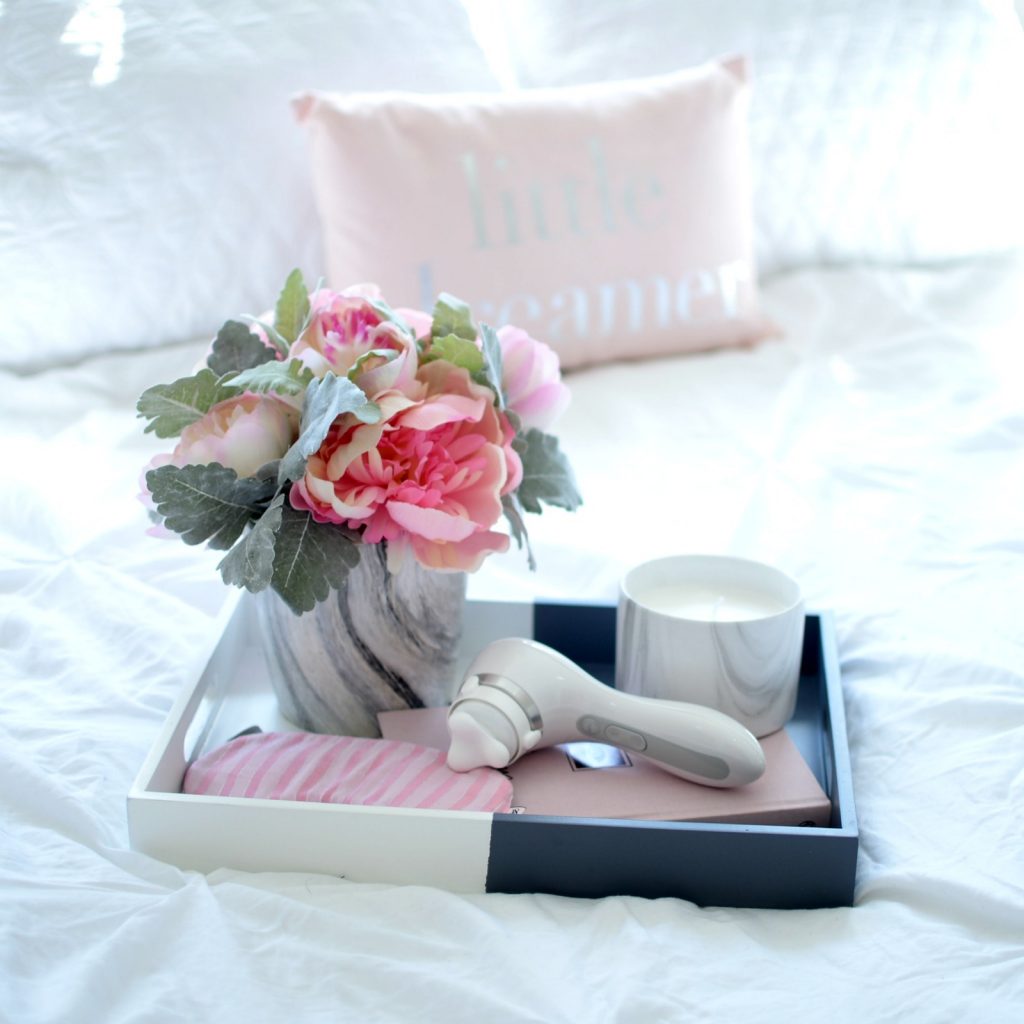 Clarisonic SMART Profile Uplift
Forget expensive plastic surgery, the new Clarisonic SMART Profile Uplift is a dual cleansing and micro-firming face massage device in one. The brand is constantly changing the beauty game, first with their sonic-vibration face brush way back in 2004, then with their new facial foundation brush, and now with their new anti-aging massaging head. This new device addresses up to 15 different signs of aging in 3 short minutes.  It uses the same sonic pulsations as the past devices, but is paired with micro-firming techniques for an instant face massage and lift. This new device not only cleanses the skin better than before, but it lifts, firms and tones the skin.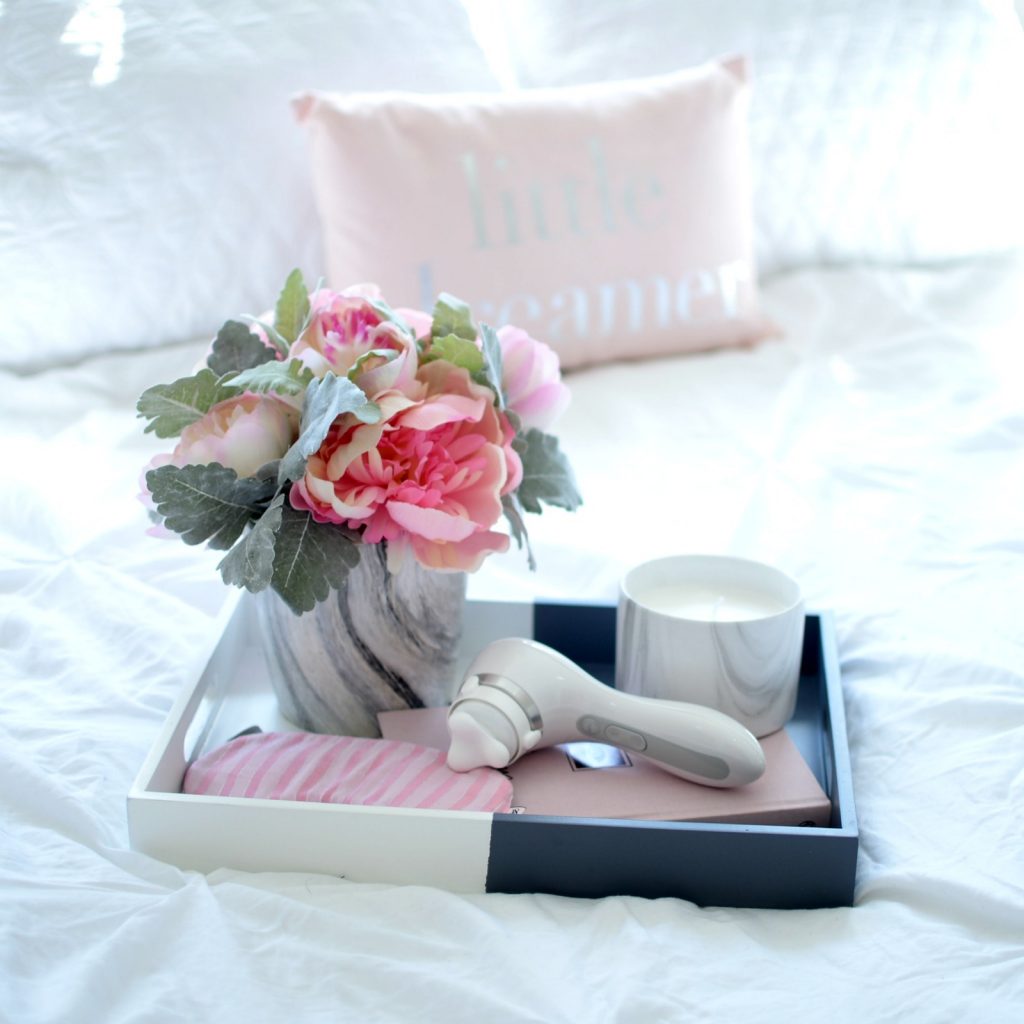 The new Clarisonic SMART Profile Uplift is incredibly smart. It features 4 speeds, plus a turbo and body mode, all designed for personal preference and customization. Now although this may seem extremely confusing, the device knows exactly how to perform according to which brush head is attached to the device at the time. It comes with a Revitalizing Cleanse Brush Head, the new and innovative Firming Massage Head and a Turbo Body Massage Head. The T-timer will automatically pause and beep when it's time to move on to another part of your face or body. By pressing the turbo button at any time, it will instantly boost more power for a deep clean.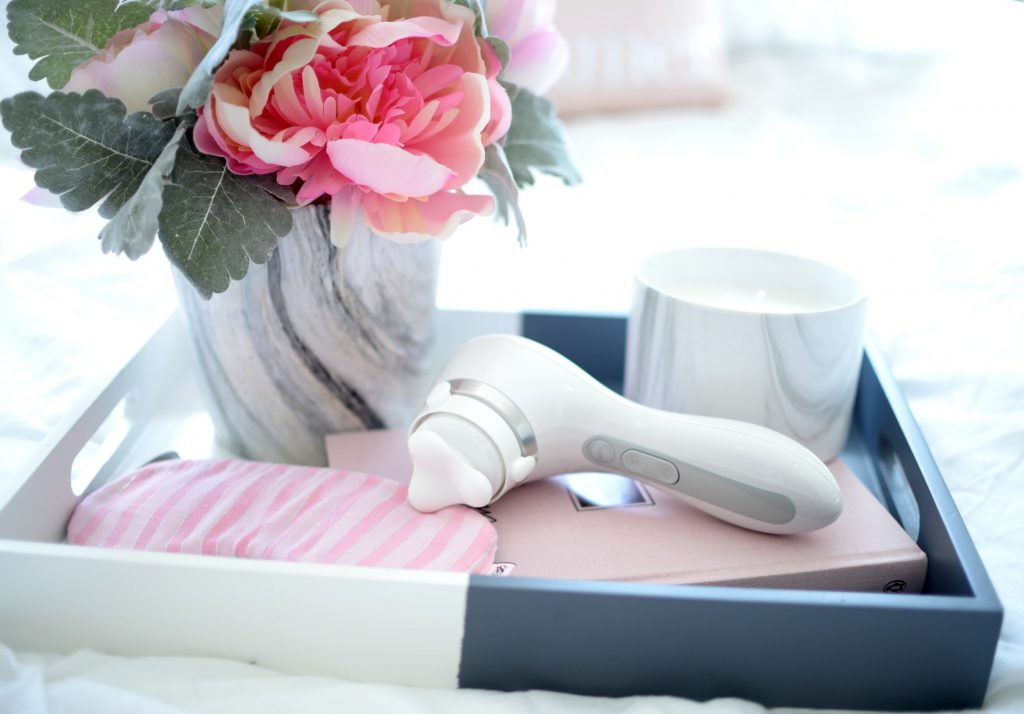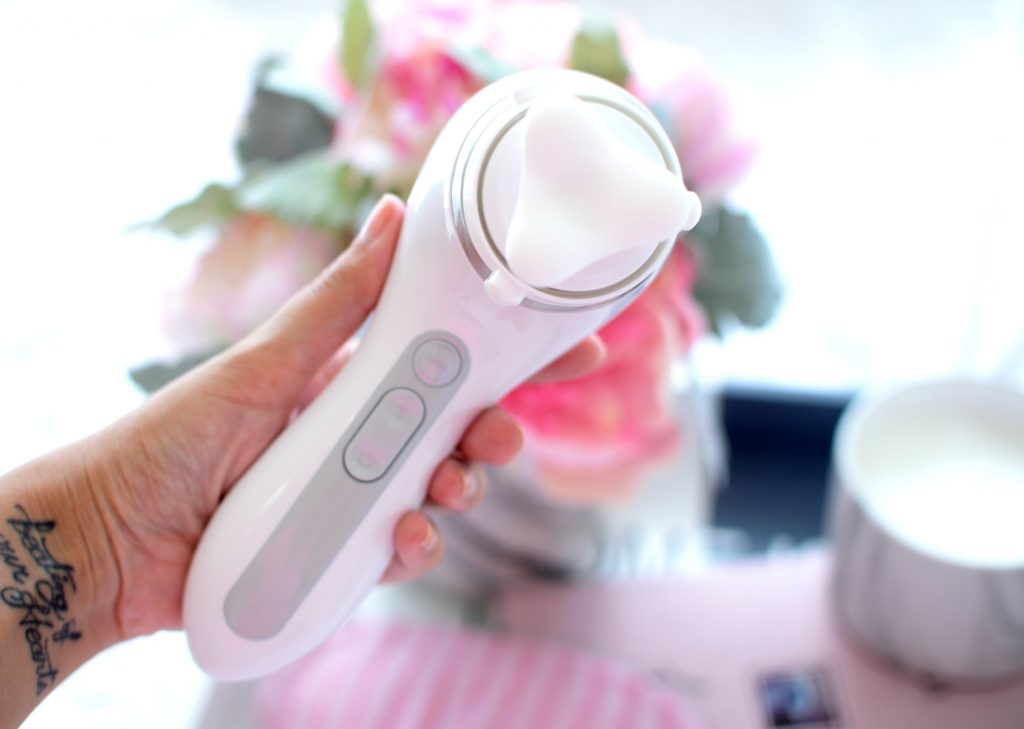 It's important to start with fully cleansed and dry skin before starting to use the massage brush. Pop on your revitalizing cleanse brush to the SMART Profile Uplift device, apply a small amount of your favourite cleanser, and get cleansing. Afterwards, switch out the brush to the firming massage head, turn on and set it to massage. Apply your favourite facial cream, serum or oil over your entire face, neck and chest. The system is broken up into 4 zones, start with your chest (aka zone 1) and use upward circular gliding motions for 30 seconds. Move upward to your neck and jawline, aka zone2, using gliding upward motions on each side for 30 seconds each. Zone 3 is focusing on your cheeks, each side for 30 seconds, moving from the chin towards your ear. Finally, zone 4 is your forehead. Glide it from the centre towards your temples for 30 seconds.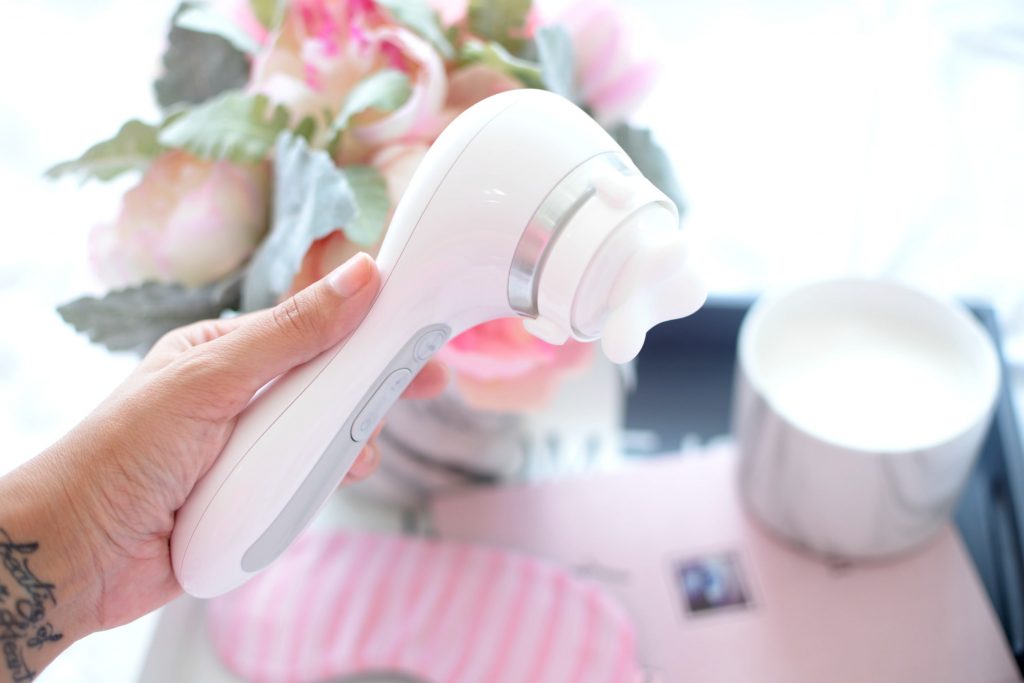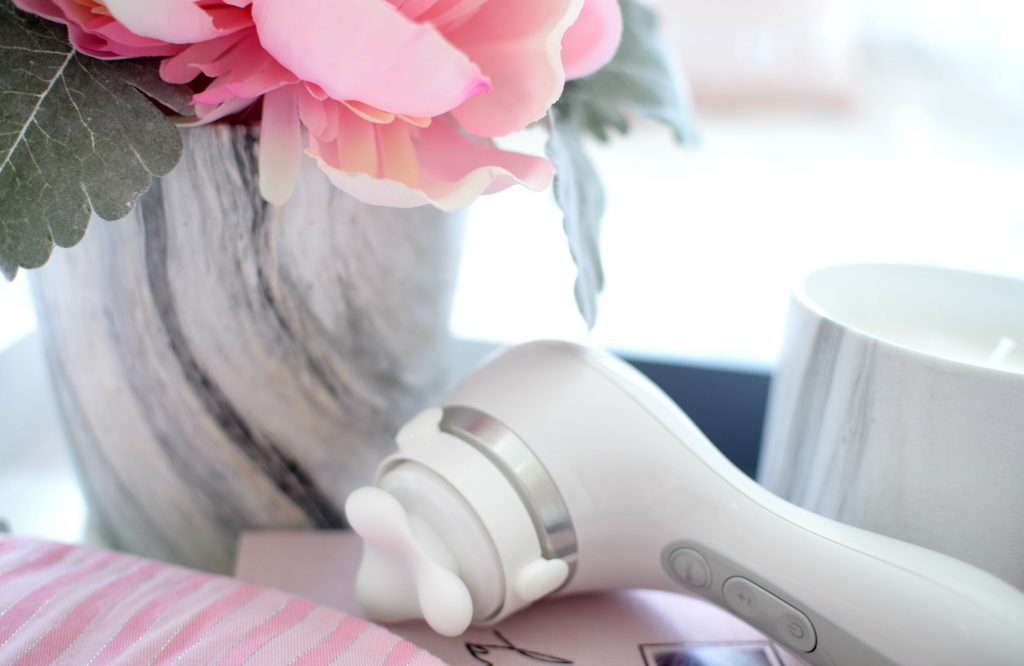 The Clarisonic SMART Profile Uplift Firming Massage Head is specially shaped to fit the natural contours of your face. Its unique triangular shape features round knobs on each of the three points so it glides over the skin with ease. As you glide it over your face, neck and décolleté, the device applies the perfect and precise amount of pressure for total comfort. Its soft vibrations feel like a soothing and calming massage you'd experience at a fancy spa and is quite enjoyable. Although not a claim, I believe it helps with circulation, as my skin is left glowing and radiant after each use. It's recommended to be used twice a day, and trust me, it's so relaxing and addicting, you'll be reaching for it all the time. It gives the skin a firming, yet gentle and soft massage in the most effective way possible. Overtime, the 27,000 micro-firming massages per use will help uplift the skin, reduce fine lines and wrinkles and firm the skin with continued use. It retails for $429 (but if you currently own a Smart Profile device, you can pick up the Firming Massage Head for only $79).