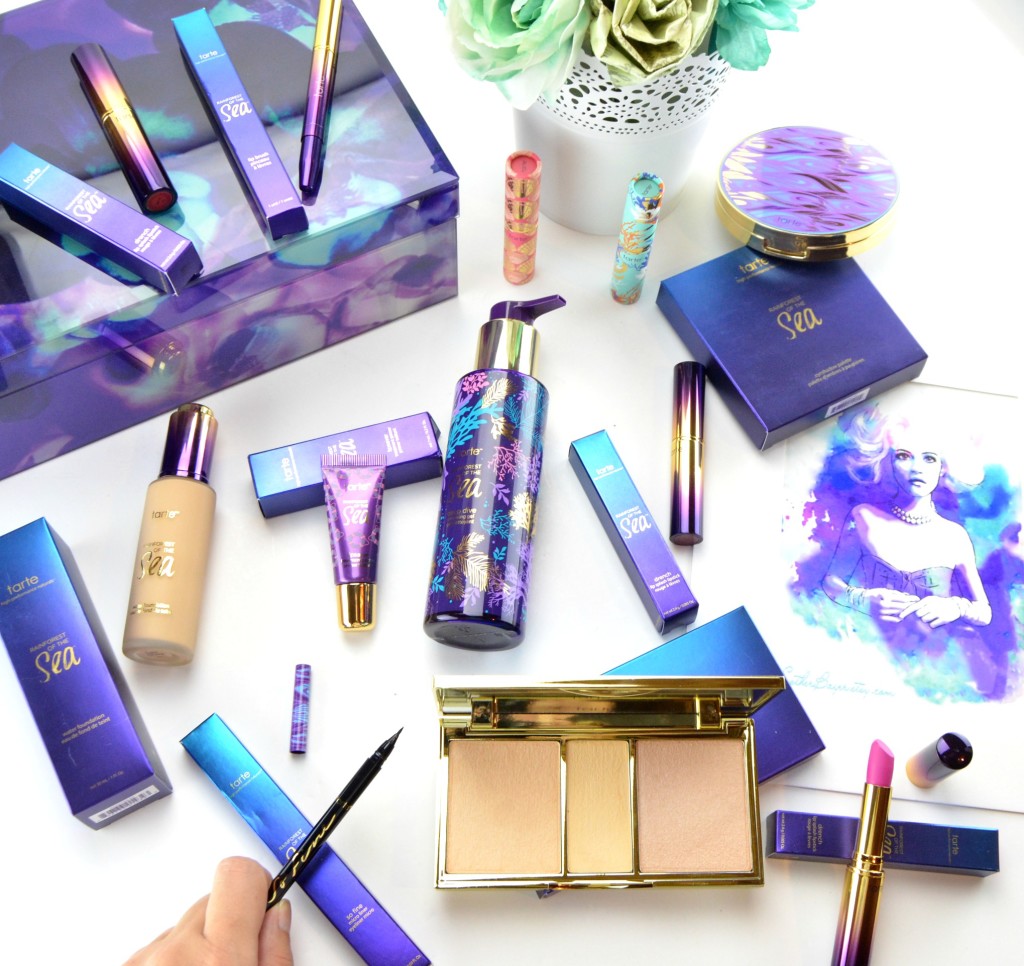 If you follow me on social media, you may remember I attended a Sephora Spring/Summer preview a few weeks back? As excited as I was for all the new launches coming up this season, my eyes were instantly drawn to the new Tarte Rainforest of the Sea Collection. Just look at the packaging, done in a gorgeous teal, purple and gold water effect, this collection is anything but ordinary. This limited edition collection is based around Tarte's proprietary complex named Rainforest of the Sea, which features an in-house blend of both algae and marine flower extracts. These two important ingredients help to reduce the appearance of fine lines and wrinkles, while smoothing and softening the skin. It also contains a hydrating blend of water and seas' salt extracts, skin-plumping Sodium Hyaluronate and Squalene, along with natural butters, oils and even botanical extracts. This amazing lineup features everything you need, 3 stunning palettes, water foundation and serum concealer, a large selection of nourishing lip colours, 5 custom-tailored brushes to apply the product, for a completely natural and airbrush appearance, along with a small assortment of skin care products to help keep skin fresh, youthful and hydrated.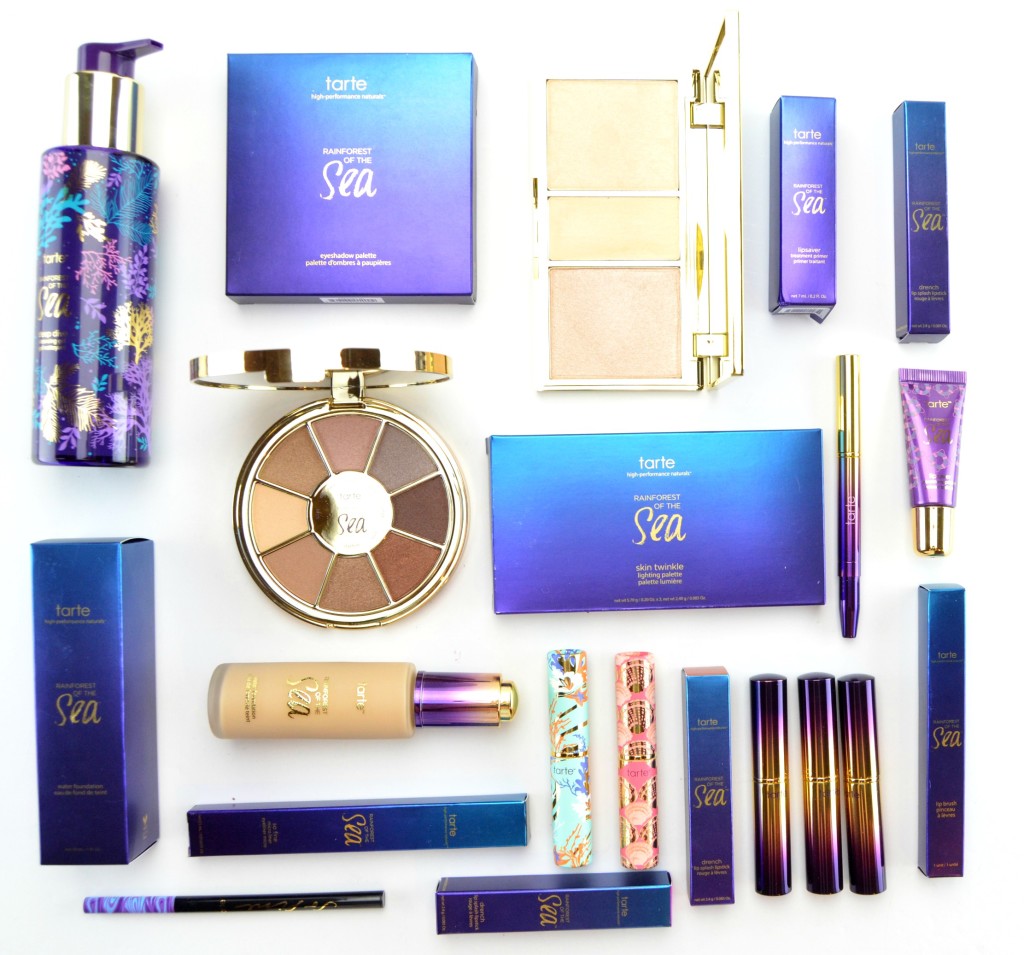 Rainforest of the Sea Eyeshadow Palette comes in a stunning purple and teal round compact with full size mirror on the inside lid. It features 8 plush shades created with Tarte's unique Rainforest of the Sea complex that's designed to hydrate and balance the lid with a rich and creamy texture that's never chalky or drying. It also comes with a step-by-step guide in helping you create both sea-inspired and beach bronze looks. It has a slightly richer and denser formula than other shadows, yet is incredibly creamy, smooth and velvety. It's highly pigmented, we're talking one swipe for full on colour and coverage, yet is blendable and easy to work with. It comes in a wide range of both mattes and metalics in both warm and cool toned neutrals. Each shade stays put the entire day without fading, creasing or smudging.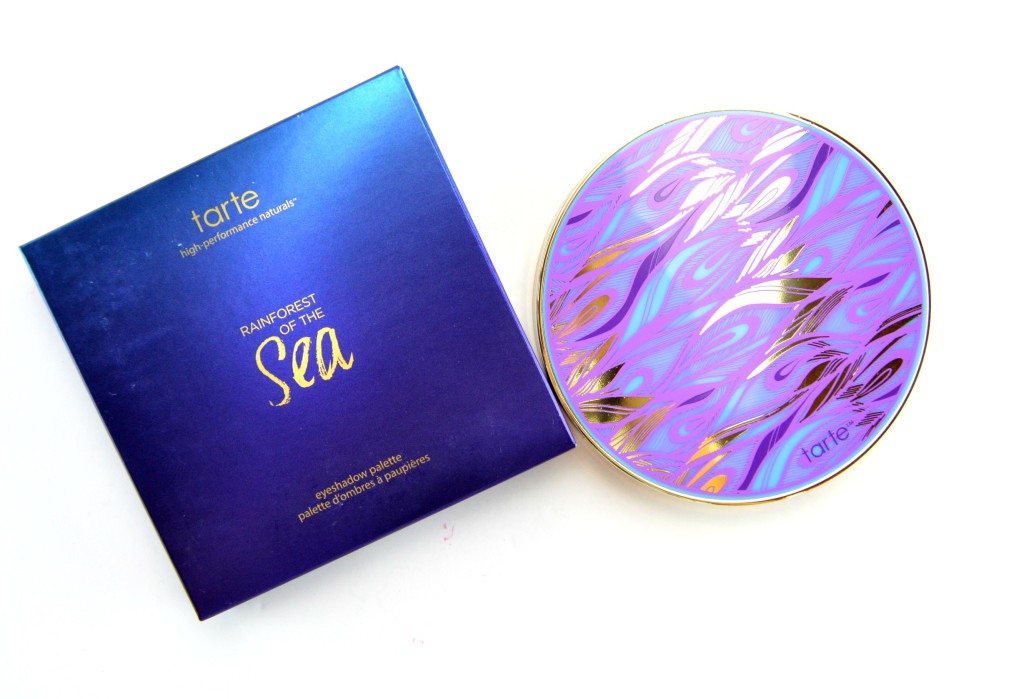 Rainforest of the Sea Eyeshadow Palette is probably the prettiest palette I've seen in a long time, and one that I keep reaching for day after day. It effortlessly allows me to line my lid, pack on full colour all over the lid and into the crease along with highlight and blending shades. This palette can do it all. Although I always prime my lid, this performs extremely well on days when I'm lazy and don't want that extra step. Each colour is buttery smooth, intensely pigmented, blends out like a dream and adheres beautifully without a primer.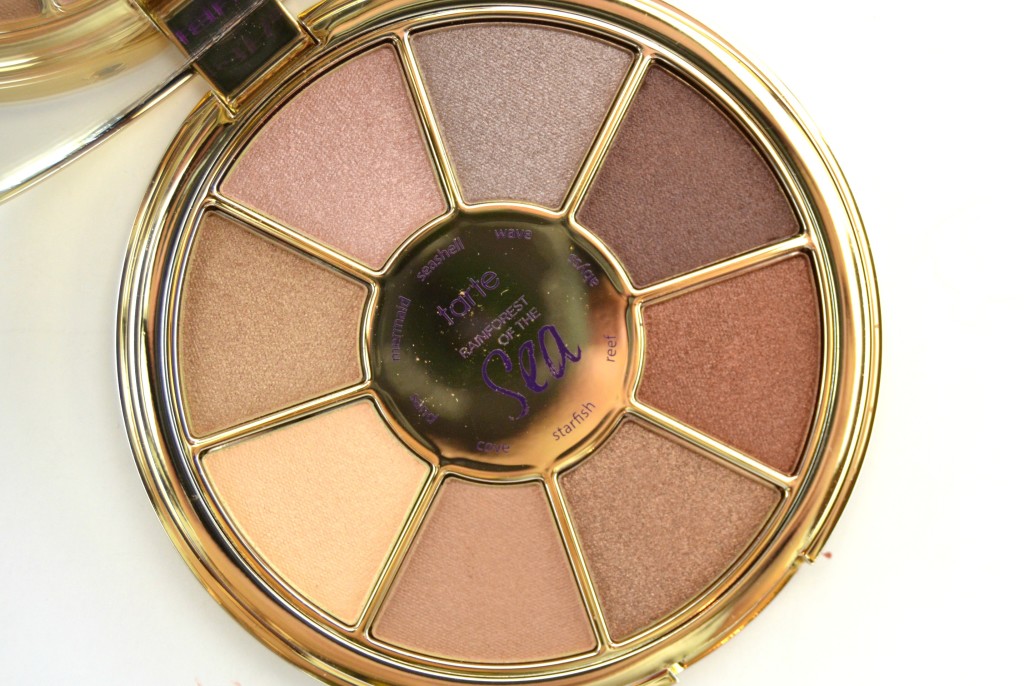 Rainforest of the Sea Eyeshadow Palette in Seashell is a peachy pink with a frosted finish, Wave is a dark slate with a frosted sheen, Abyss is an intensely dark brown with a satin sheen finish, Reef is a dark brown, almost pearly copper with a sheen finish, Starfish is a golden bronze with a frosted finish, Cove is a peachy beige, almost tan with a satin finish, Sand is a stunning ivory with a satin finish and Mermaid is a lovely gold with a frosted sheen. It retails for $41.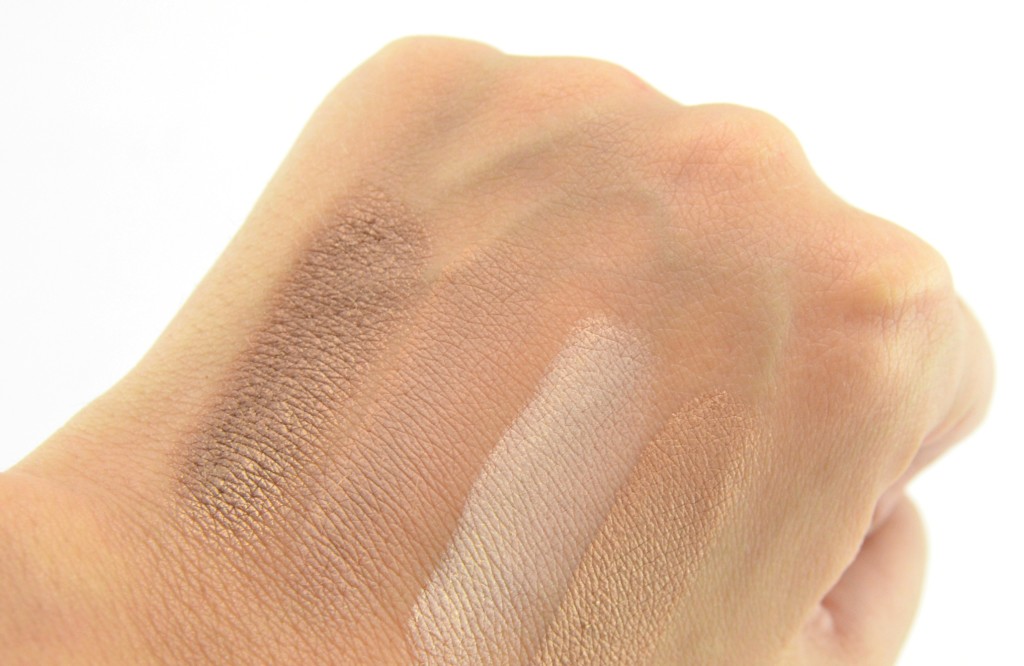 Tarte Rainforest of the Sea Skin Twinkle Lighting Palette has the same lovely packaging as the eyeshadow palette, but features 3 universal shades for strobing and perfecting. This highlighting trio palette will instantly help brighten up your overall complexion for a radiant twinkle. It features 3 incredibly silky powders that help reflect light for an all-over soft focus, glowing effect.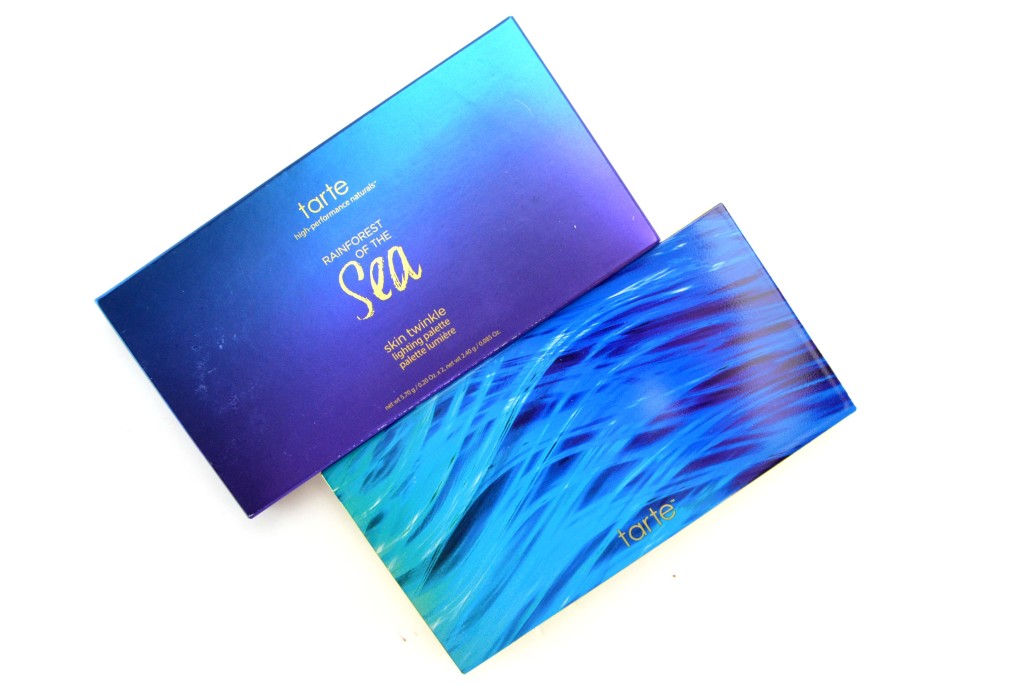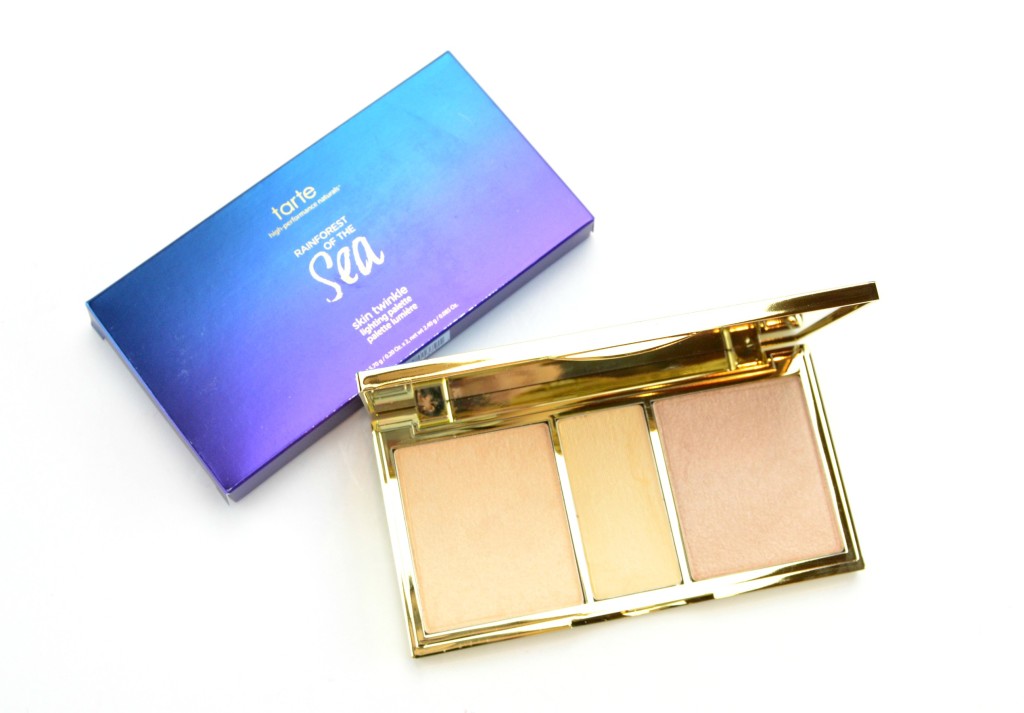 Tarte Rainforest of the Sea Skin Twinkle Lighting Palette features 2 shimmery shades that can act as a highlighting shade, along with a universal matte shade that helps to brighten and correct. Each shade is fairly dry in consistency and actually two of the shades are quite chalky. It doesn't have the creamy texture as you'd expect from the brand, but it does seem to blend into the skin with a little work. It provides a semi-sheer coverage that I can see working on most fair to medium skin tones. For a powder that's fairly dry, it doesn't seem to settle into fine lines or emphasize pores. Once applied it does wear beautifully throughout the day without fading.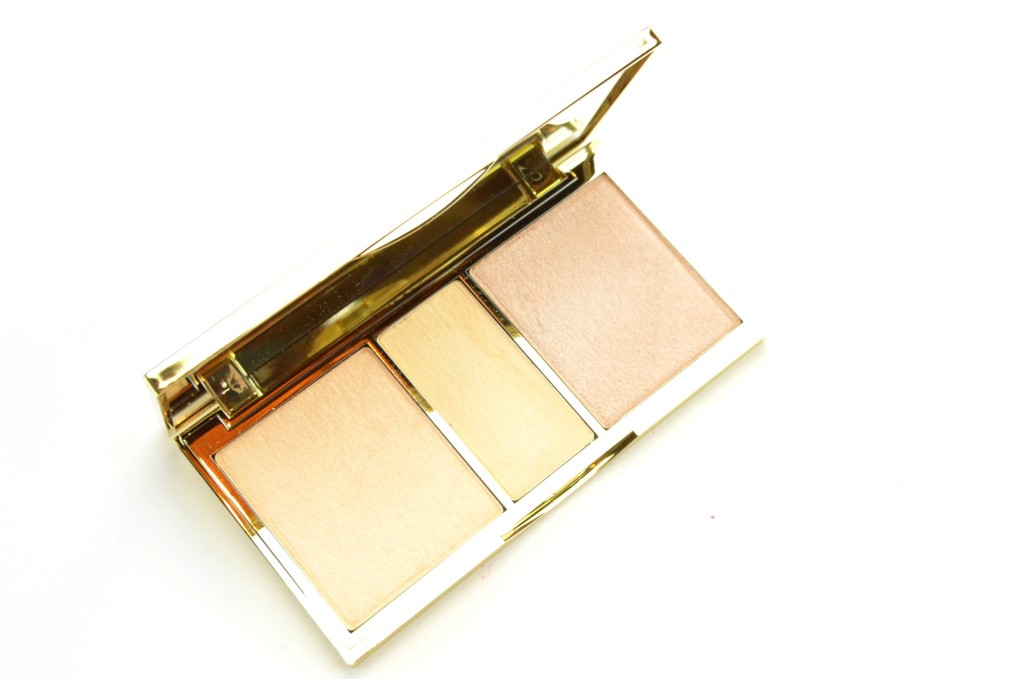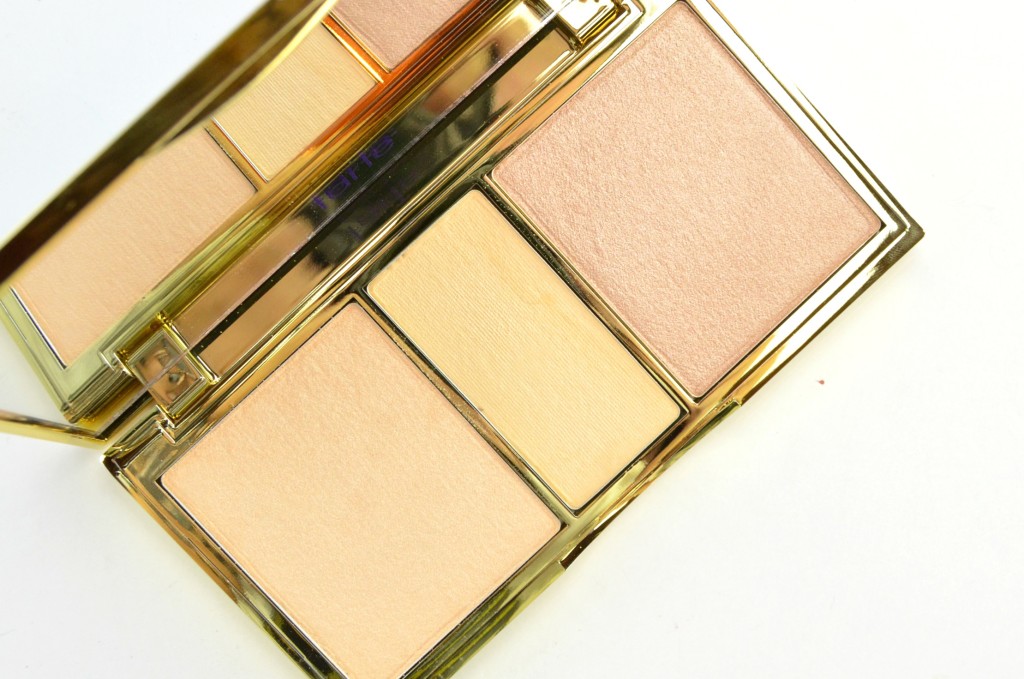 Tarte Rainforest of the Sea Skin Twinkle Lighting Palette in Sunlight is a pale gold with a lightly frosted sheen that helps to illuminate and perfect the skin, Filtered Light is a light beige with a completely matte finish that's designed to brighten and correct darkness under the eyes and can also double as your setting powder and finally, Moonlight, a slightly more shimmery peachy golden shade in comparison to Sunlight with a frosted sheen. It retails for $50.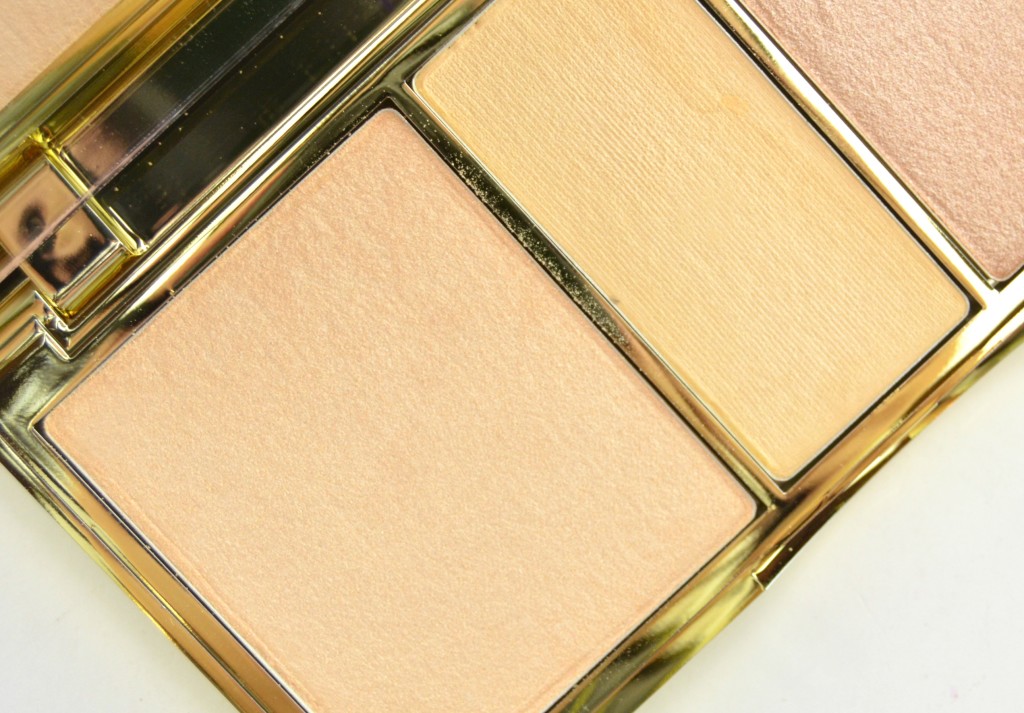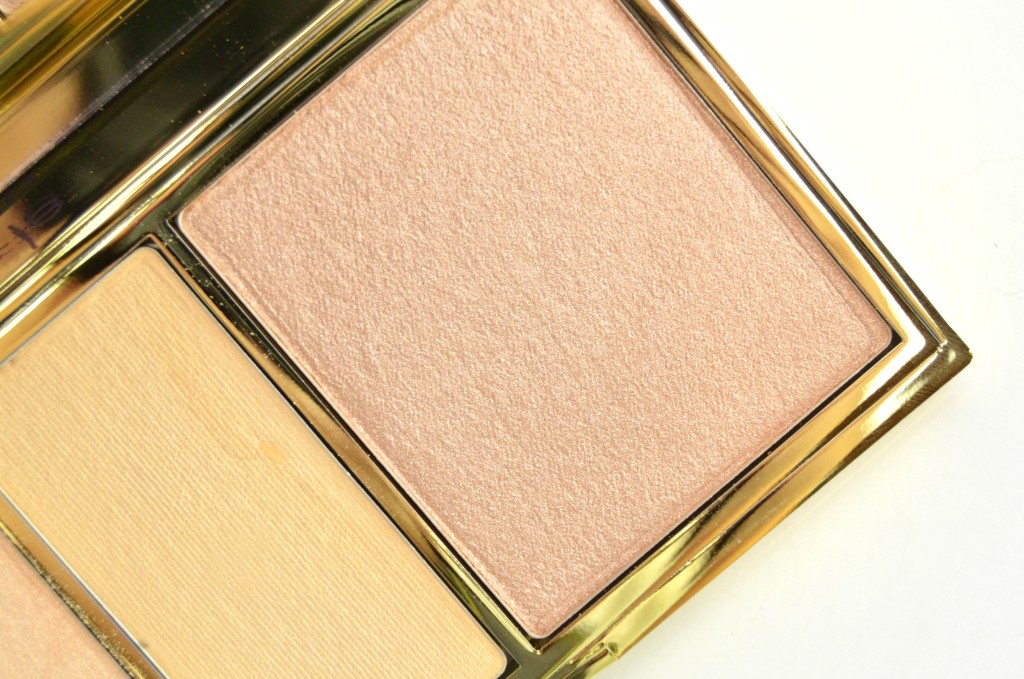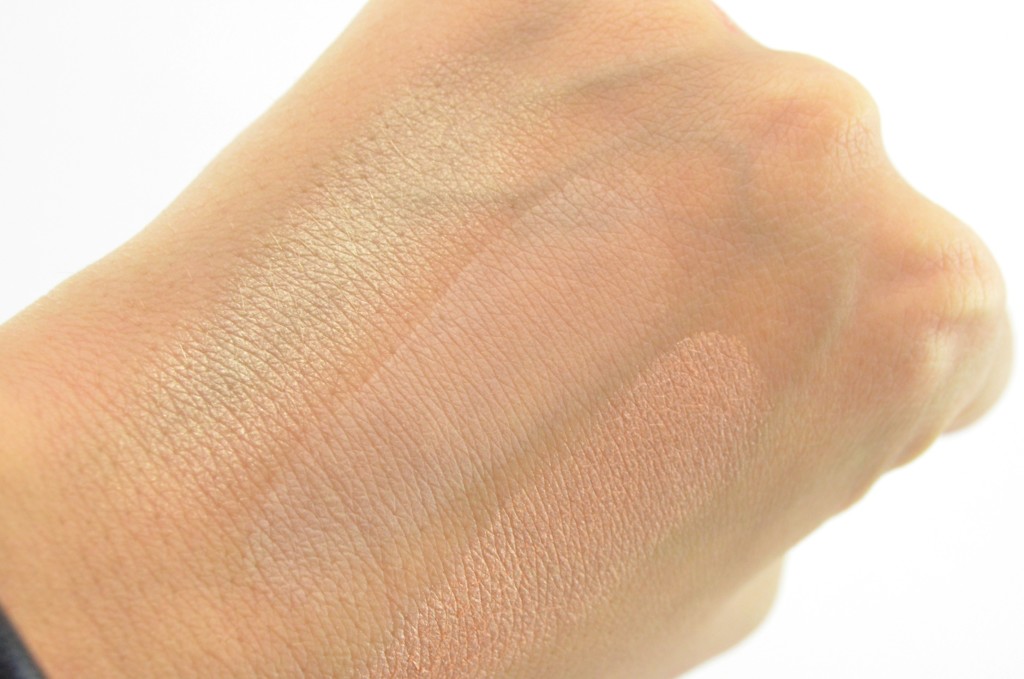 Tarte Rainforest of the Sea Water Foundation is an incredibly lightweight, full coverage foundation that's infused with Tarte's Rainforest of the Sea complex that helps to not only hydrate dry skin, but cover and mask it of all redness, dark spots and unevenness. Its unique concentrated fluid formula provides 12 hours of wear time and contains 20% water to keep it incredibly moisturized, without looking greasy or oily. It also helps to soften the look of fine lines and pores, while providing a soft, smooth and radiant finish.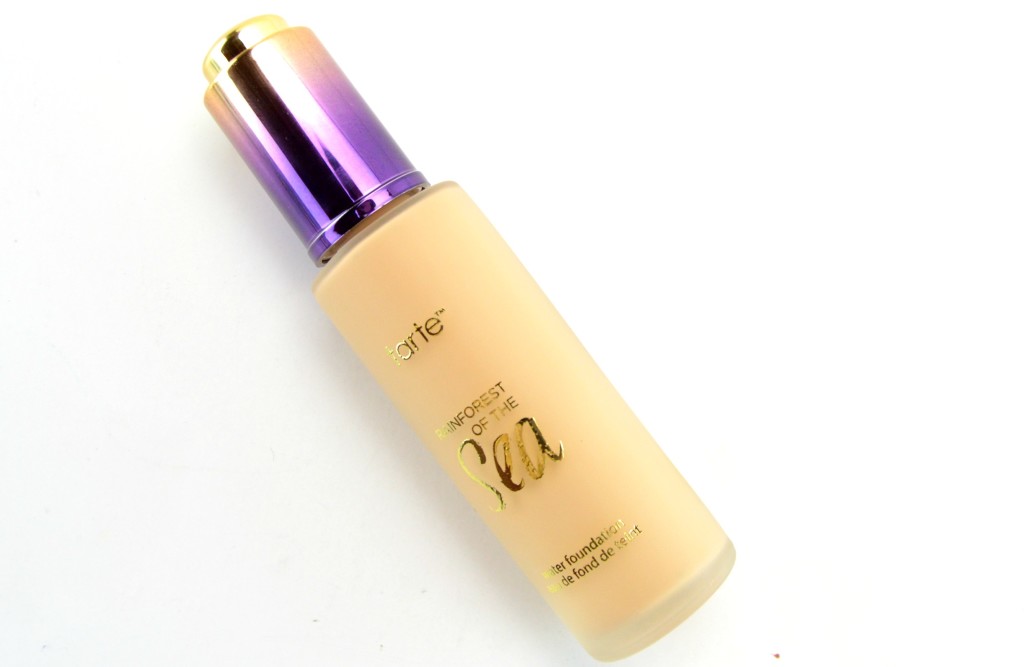 Tarte Rainforest of the Sea Water Foundation comes in a glass bottle with a unique dropper that allows you to deliver the perfect amount of product each and every time. Since it's so highly concentrated, you only need the smallest amount to achieve a full coverage finish. It has a slightly runny texture that blends and buffs into the skin seamlessly for a completely flawless finish with little to no effort. It dries incredibly quickly, so if you're looking to layer, you'll need to move fast. You can easily build up the coverage from a medium to full without it looking dry, cakey or flat. It dries to the touch within seconds and I don't think it requires a setting powder to help lock it into place. It stays put for the entire day and well into the evening, we're talking 12+ hours without creasing, oxidizing or fading. It's richly pigmented formula helps to instantly restore and brighten up your complexion. It comes in 12 shades and retails for $47.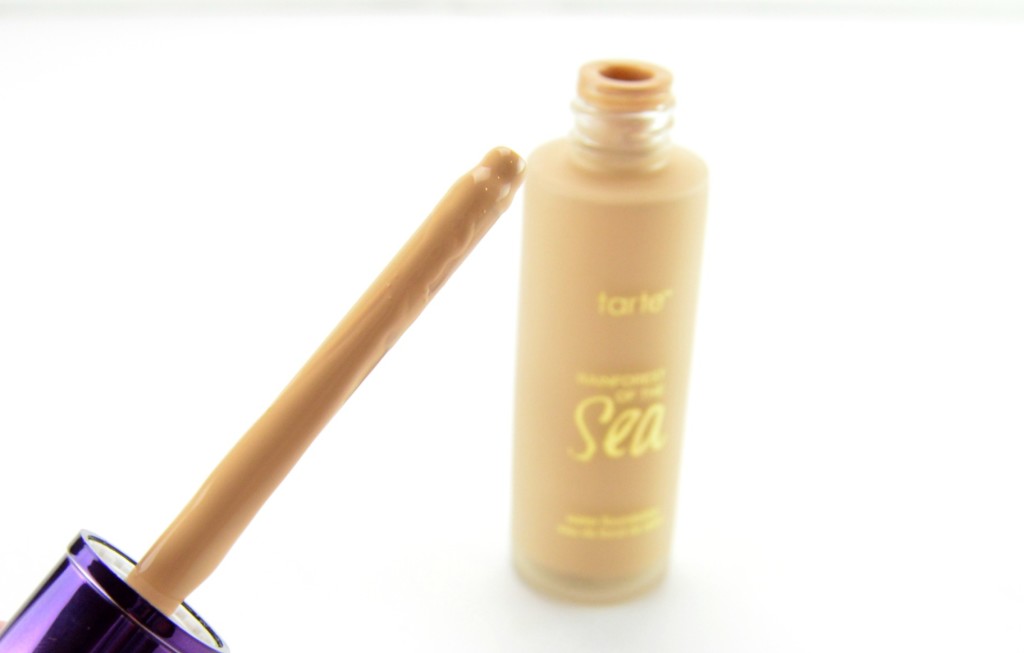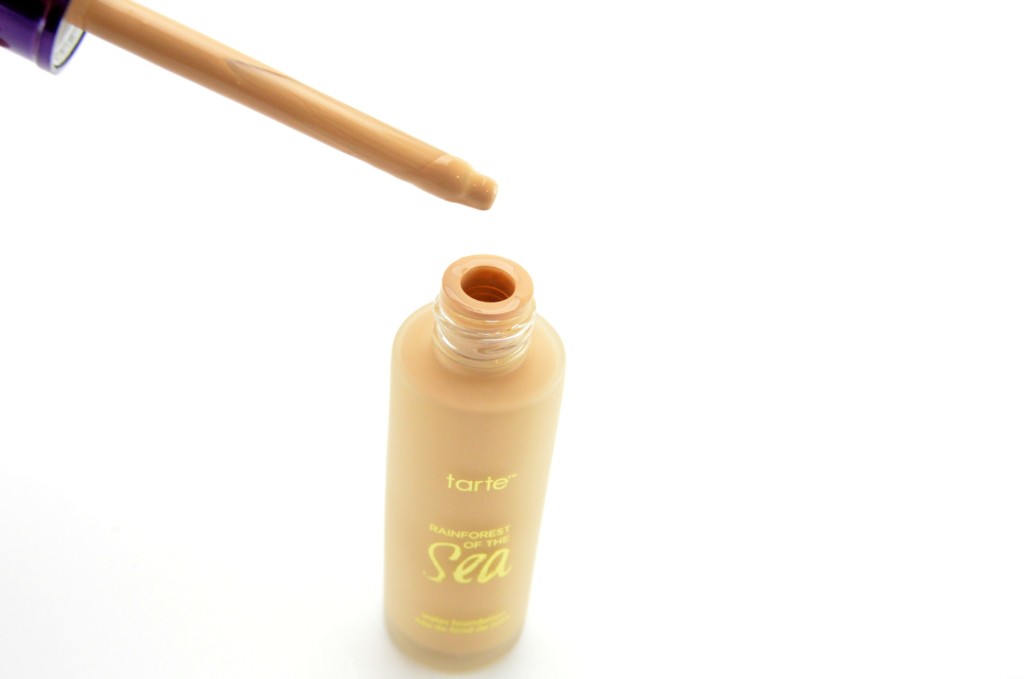 The first step in picture-perfect lips, is a good lip treatment. The new Tarte Rainforest of the Sea Lipsaver Treatment Primer is a leave-on lip primer designed to help reduce the look of fine lines, while smoothing and conditioning the lips. It features the unique algae and marine flower extract, along with coconut oil and vitamin E to help provide intense moisture. It comes in a squeeze tube with an incredibly rich, creamy and emollient texture that almost melts into the skin once applied. It not only instantly hydrates the lip, it actually helps to treat overtime and protect against daily environmental damage. This is the perfect lip balm to place underneath your favourite lipstick, as it doesn't interfere with the consistency or wear time of your lippie. Lips feel smoother, fuller, poutier, softer, after each use. It has the sweet scent of vanilla that isn't too overpowering or sickly-sweet. It retails for $23.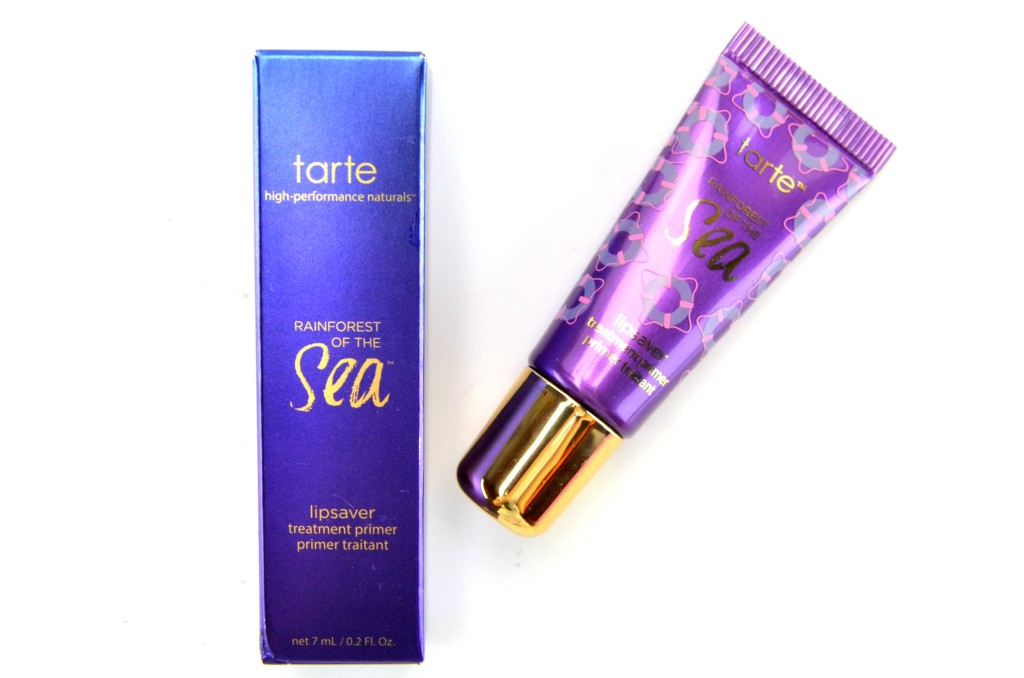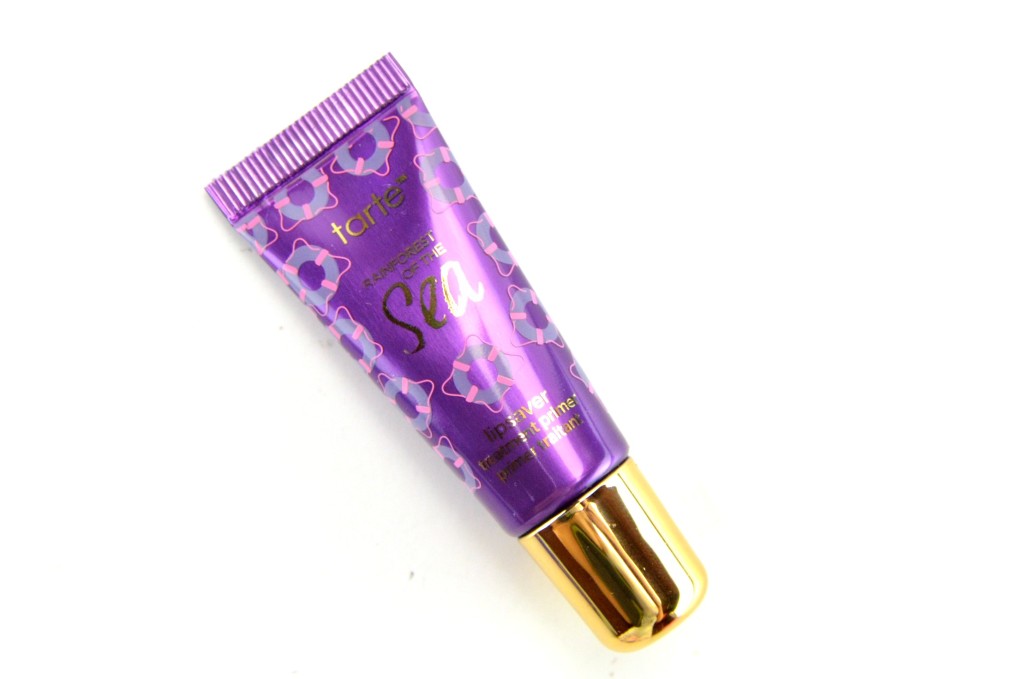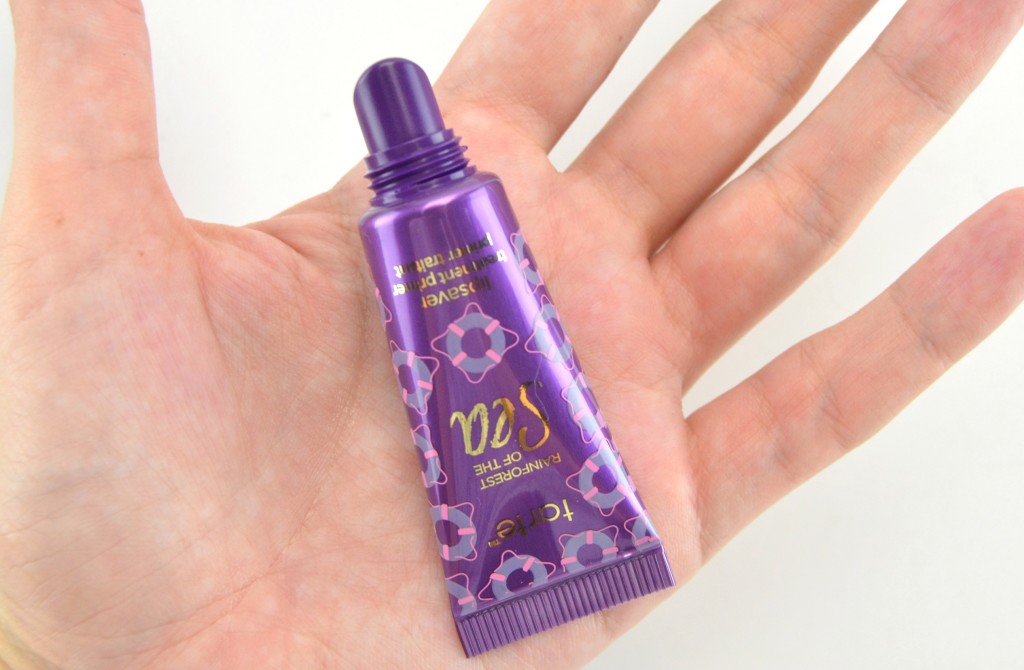 Are you ready to drench lips with moisture? The new Tarte Drench Lip Splash Lipstick features a highly rich and creamy formula that's extremely pigmented and provides a true opaque, full-coverage finish. Its unique vegan-friendly formula instantly saturates lips with both hydration and moisture for all day comfort. It's crisp, precise tip effortlessly glides across the lips, allowing you to define and contour with ease. Its innovated complex contains antioxidant benefits that not only help to treat and smooth, but protect the lips from the harsh elements. Added bonus, it has an intoxicating fresh apple flavour with a stunning satin-matte finish.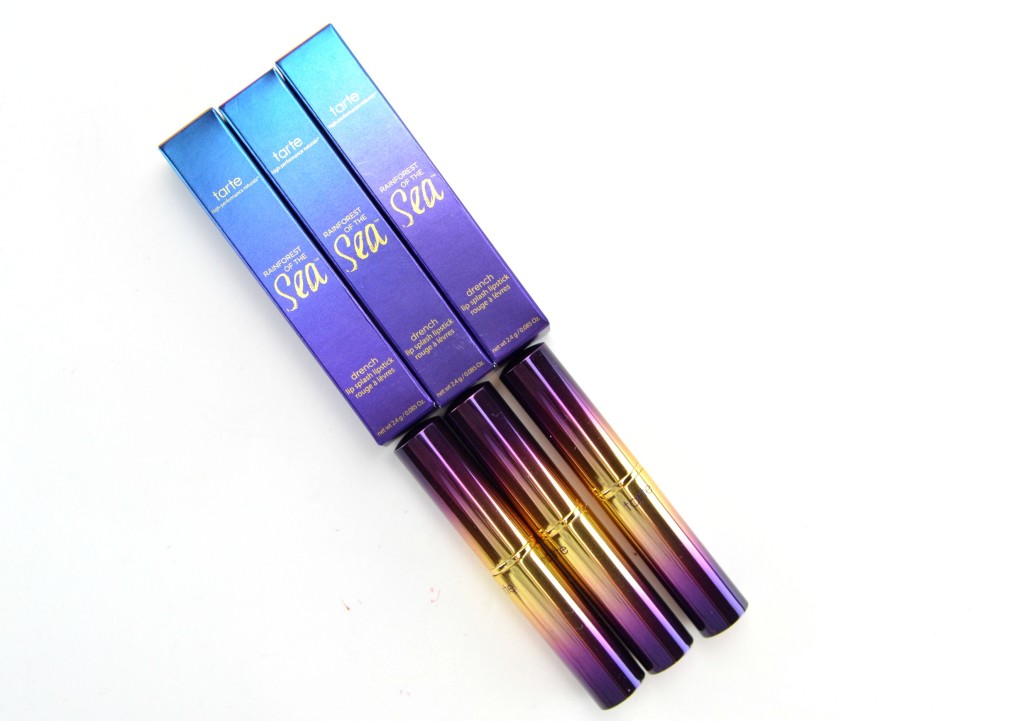 Tarte Drench Lip Splash Lipstick comes in a sleek rose gold and purple ombre packaging with thick, creamy, almost buttery-like texture that glides onto the lips with ease, without pulling or tugging. It's incredibly bold and vibrant shades instantly saturate the lips with both colour and moisture. In a single swipe or two, you'll be able to achieve strong colour payoff that wears beautifully throughout the day. It provides a solid 4+ hours of wear time, maybe slightly longer, depending on how much eating and drinking you're doing. It seems to also stay in place, no feathering or bleeding outside the lines, also no creasing or cracking mid-day. Its lip-loving oils and butters help to provide intense hydration with a long-wearing satin, almost matte finish. It retails for $26 in 12 flattering shades.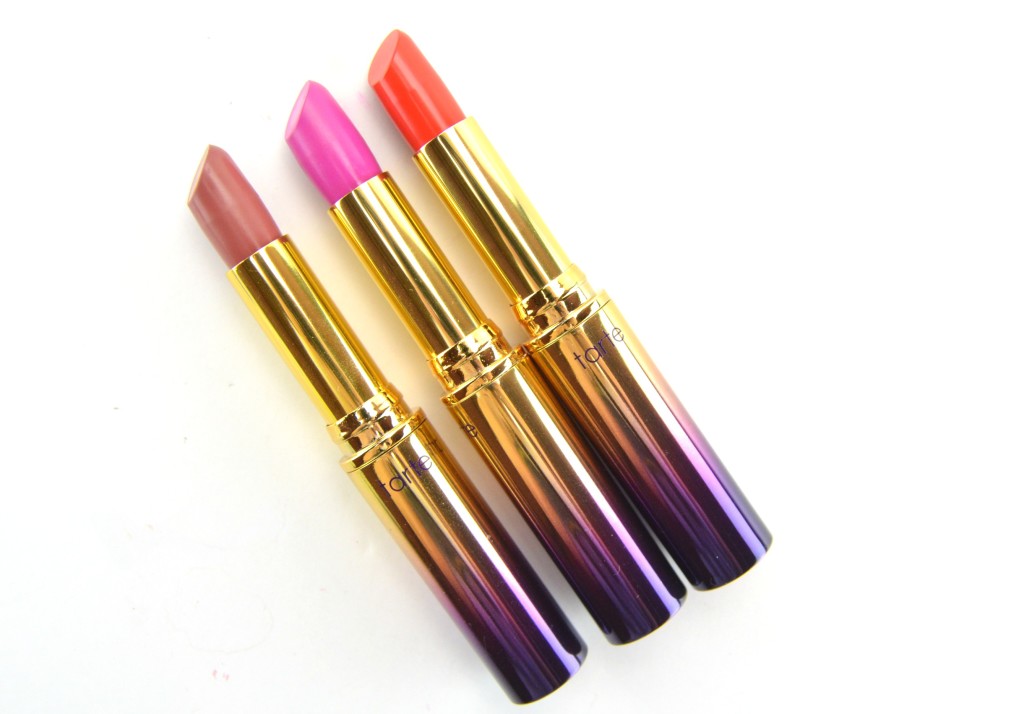 Tarte Drench Lip Splash Lipstick in Beach Bum is a dark nude, Mai Tai is a vibrant orange and Surfer Girl is a cool fuchsia

Shut the front door, how stunning are these new Tarte Quench Lip Rescue lippies? Designed to be a drink of water for your lips, these extremely moisturizing lip balms come in an array of sheer colours, it's infused with antioxidant and vitamin-rich lip quenches, along with a unique blend of essential extracts and oils to help restore softness, moisture and elasticity back into your dry lips. It also helps to protect against daily aggressors, while providing intense hydration.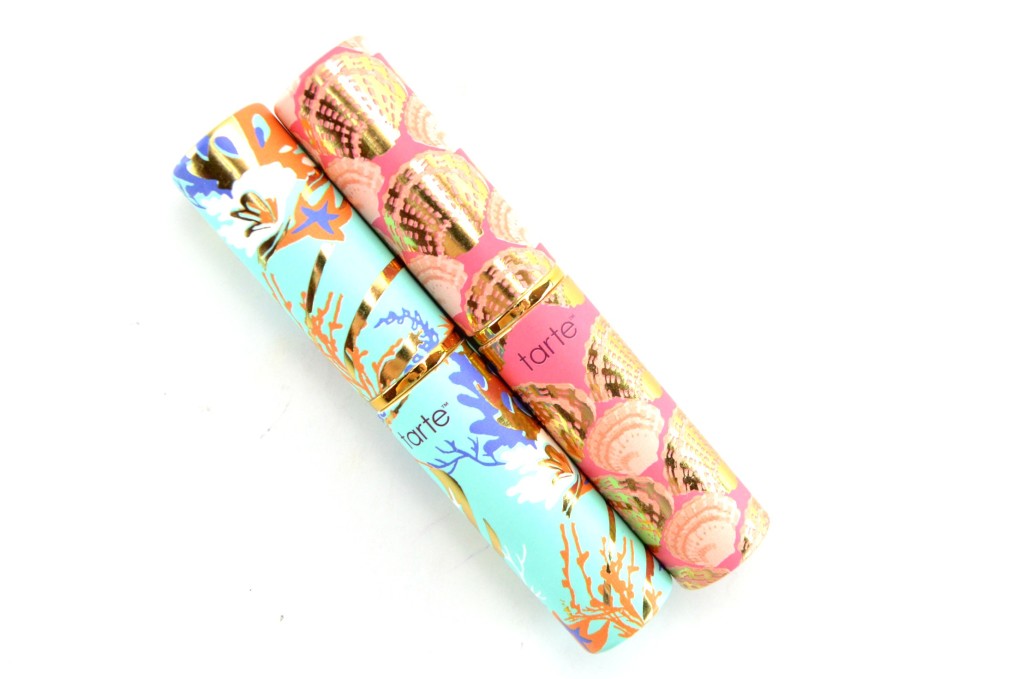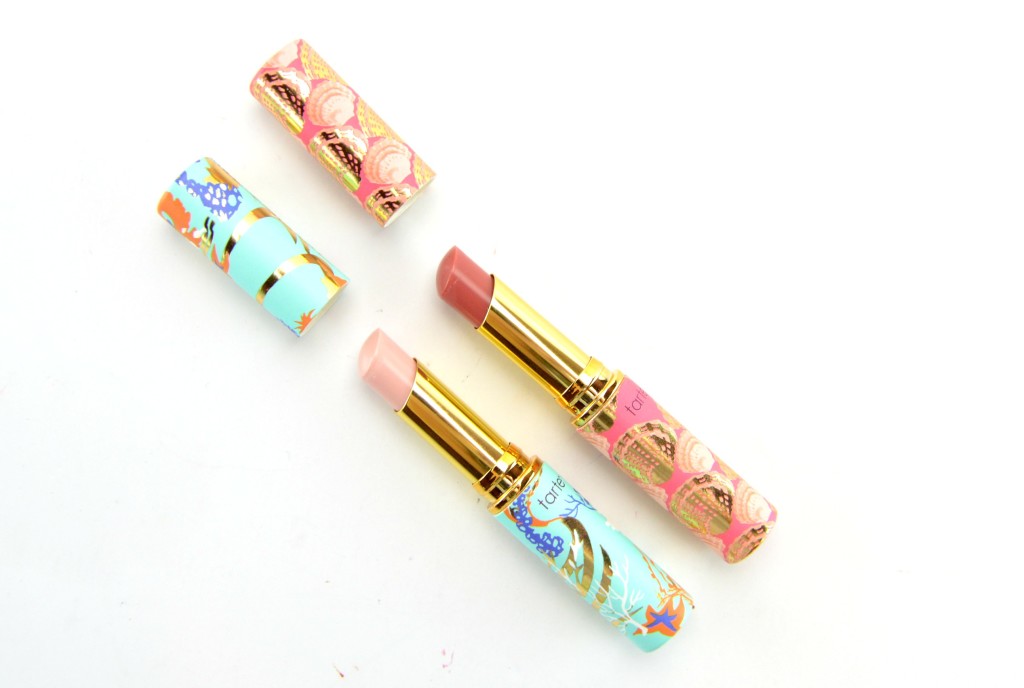 Tarte Quench Lip Rescue is a tinted lip balm that comes in a cardboard tube with a beautiful pastel and rose gold design. It has an incredibly emollient, rich, creamy, smooth and buttery soft texture that instantly melts into the skin to help provide a smooth finish. It glides on smoothly with ultimate shine and sits comfortably on the lips with a sheer wash of colour. Depending on the colour selection, it ranges from semi-sheer to subtle opaque coverage with a slight sheen. Although the colour only lasts a few hours on the lips, before slowing starting to fade, it does an amazing job at moisturizing and hydrating the lips for all day comfort. It also doesn't accentuate any fine lines or cling to any dry patches. It leaves a sheer, radiant, dewy finish that, although provides a slight pop of subtle colour, it looks incredibly natural. It retails for $23 in 4 beautiful shades.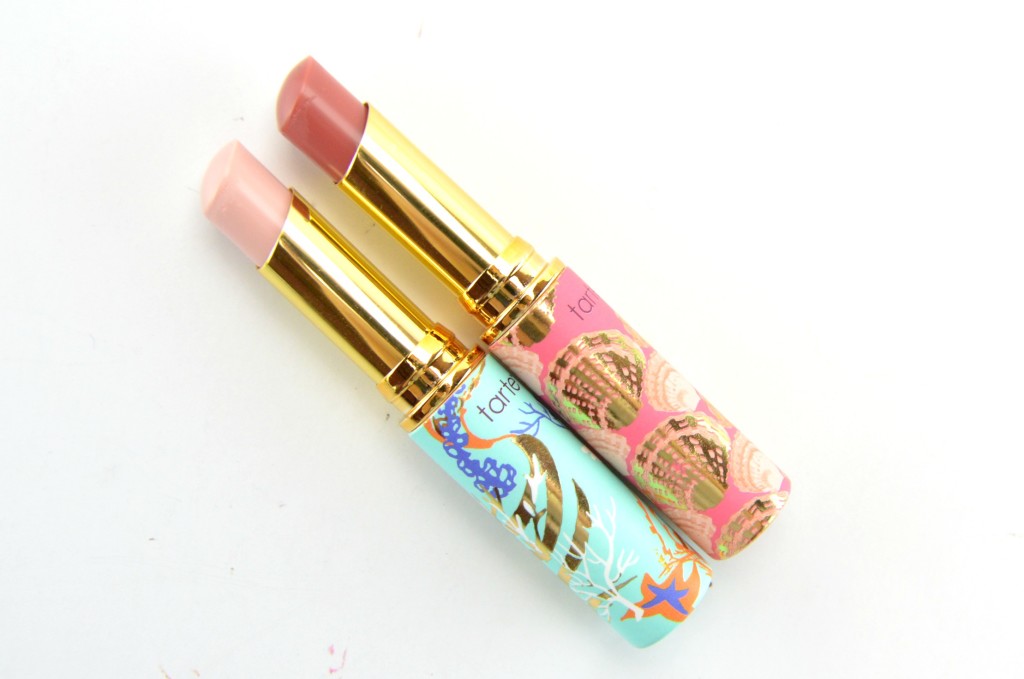 Tarte Quench Lip Rescue in Berry and Nude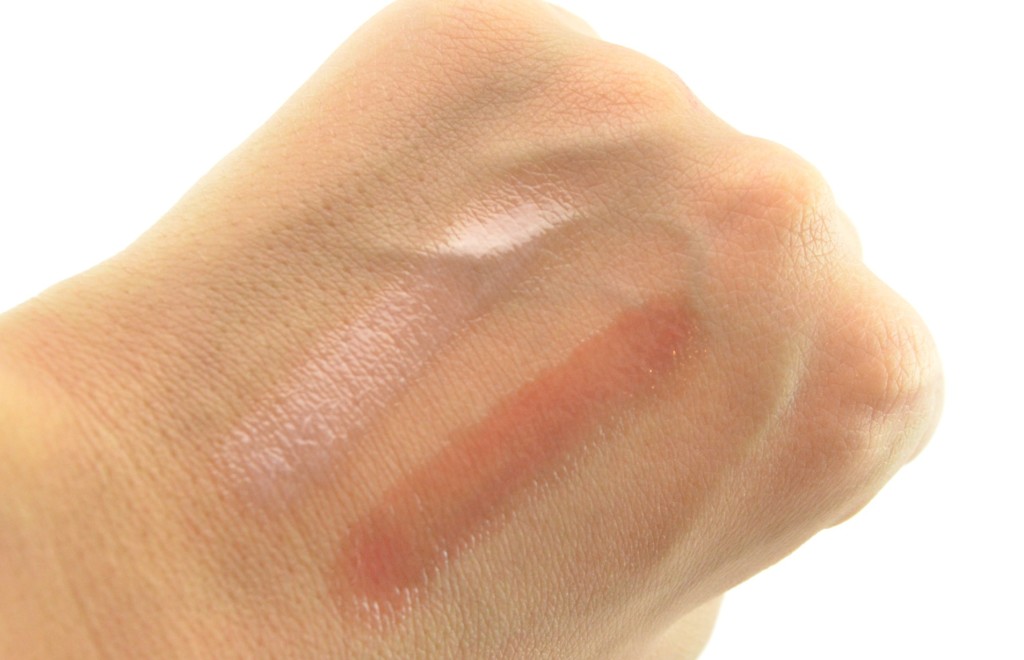 Looking for precision when applying your favourite lippie, try the new Tarte Rainforest of the Sea Lip Brush. This retractable, cruelty-free lip brush is designed to help line and define the lips with ease. The purse and travel friendly lip brush will help you create an array of different lip looks thanks to its unique 2-in-1 design. Not only does it come beautifully packaged in a stunning rose gold and purple ombre design, its sleek design features both a tapered liner brush and dense flat brush. Depending on what end you use, you can create both crisp, straight lip lines and then flip over to really pick up and pack on the lip product. It retails for $26. Tarte Rainforest of the Sea Deep Dive Cleansing Gel is a hypoallergenic daily facial cleanser that instantly helps to remove impurities, along with daily dirt, grime and even waterproof makeup. It's infused with lavender oil to help soothe and tone the skin, Indian gooseberry extract to help brighten your complexion, while retaining your skin's natural moisture levels (which helps reduce the appearance of fine lines and wrinkles), along with other beneficial ingredients to help soften protect, promote cell regeneration and hydration. Of course, it also contains Tartes unique complex of algae and marine flower extract to help soften the skin, while cleansing.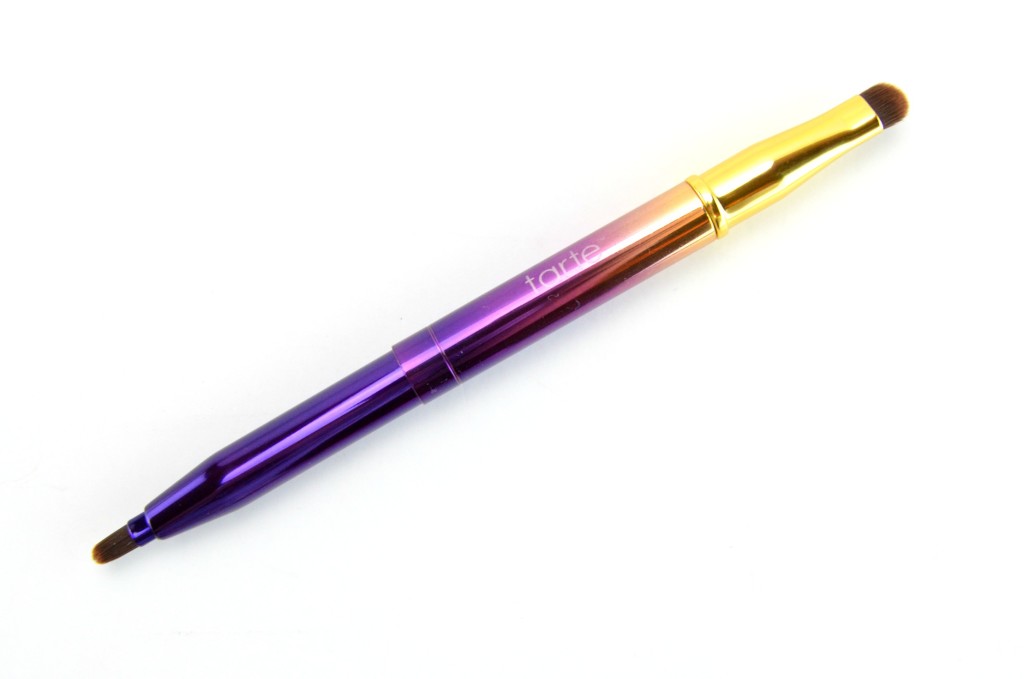 Tarte Rainforest of the Sea Deep Dive Cleansing Gel comes in a stunning gold, purple and teal, coral reef design, pump-style packaging, with an incredibly lightweight, oily texture within. It gently, yet effectively, breaks down all traces of makeup, dirt and daily grime and helps to remove excess oil and all impurities. It rinses clean away with no oily residue or greasy film, making it the perfect cleanser for all skin types. It doesn't clog pores, which can lead to breakouts, and it's also slightly hydrating, making it perfect for those with dry skin. It gives a slight brightness to the complexion over time, but its main goal is to cleanse and clarify the skin, which it does. If you're looking for a soothing, moisturizing, skin conditioning cleanser, you might want to check this out. It retails for $30 for 150ml.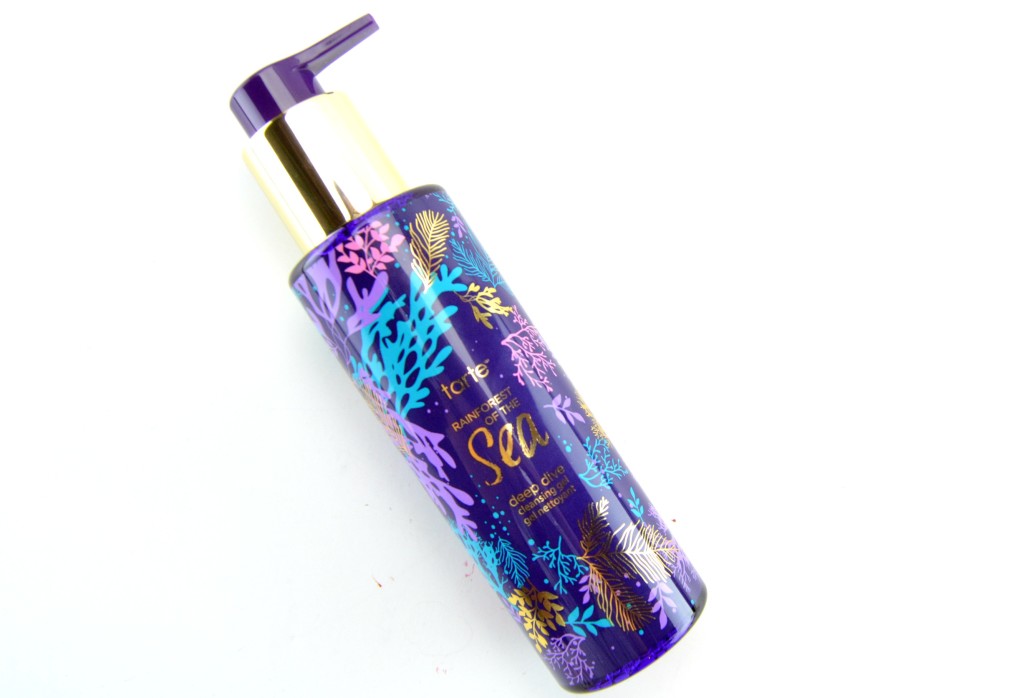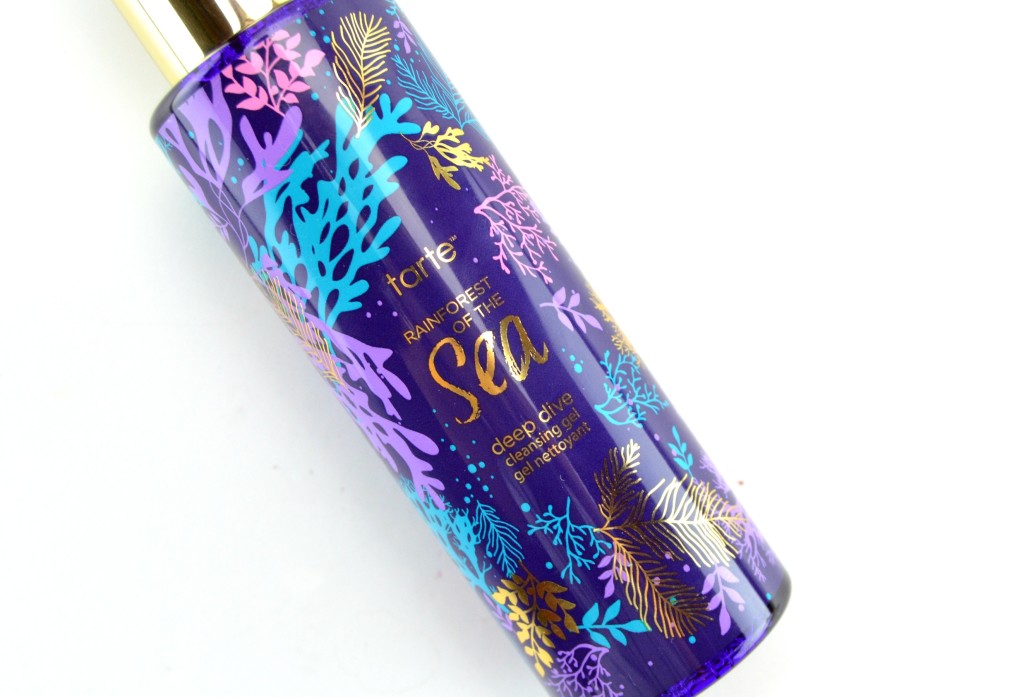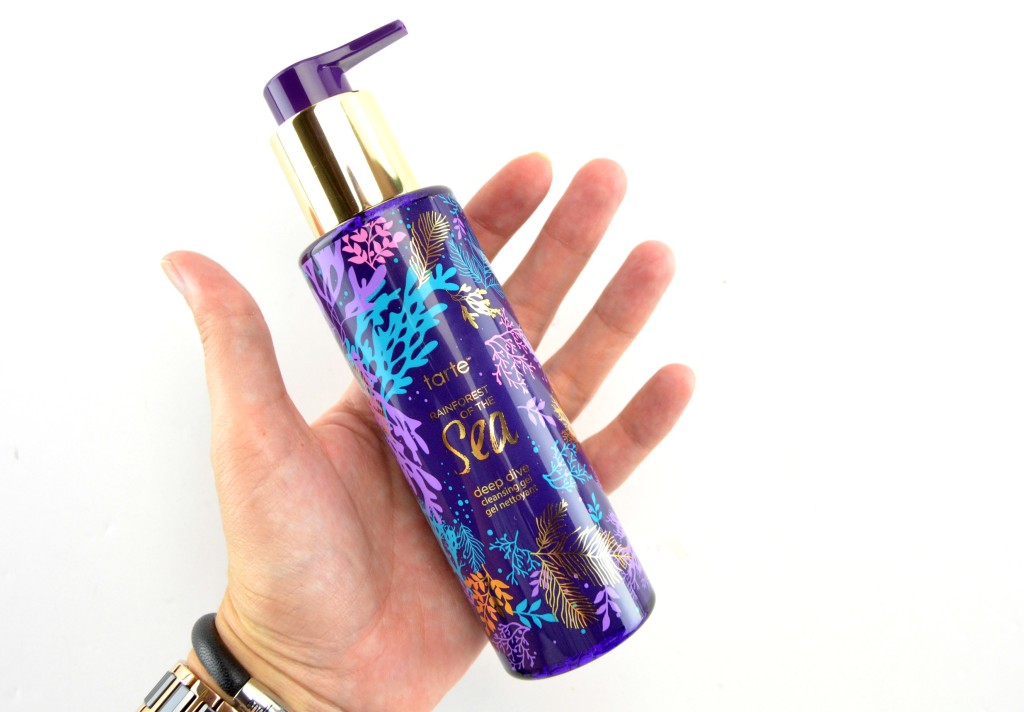 Tarte Rainforest of the Sea So Fine Micro Liner is a waterproof, liquid eyeliner that features a micro-thin, fine tip for precision and accuracy. This ultra-fine tip liner will instantly allow you to achieve both the perfect tight line, along with defining and volumizing lashes. You can easy achieve crisp, precise lines and fill in spaces between your lashes to help give the appearance of fuller upper and lower lashes. Surprisingly it also features the Tarte exclusive complex that helps to hydrate and protect the skin. I love that my eyeliner now has skin benefiting ingredients. It's also packed with triple-black pigments, ensuring nothing but intense, dramatic, black lines. It retails for $26.