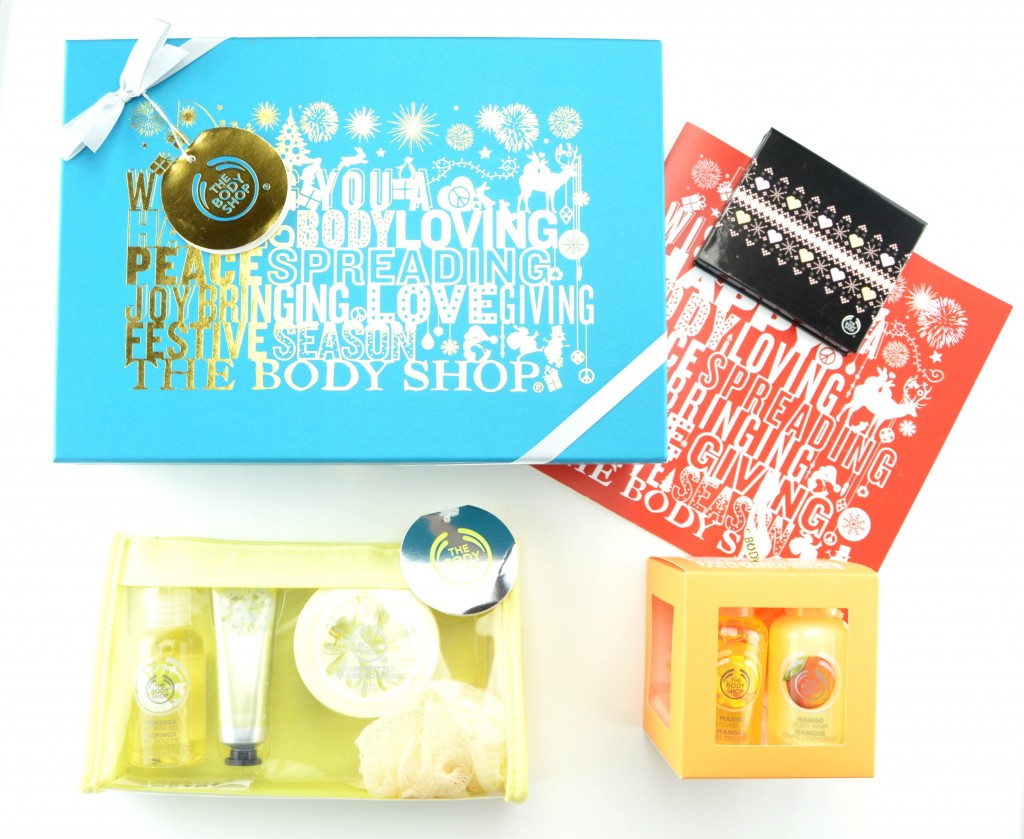 Make Christmas Wishes Come True

Tis the season to give back. Although I already run a charity and donate both my time and money weekly, I like to do a little something extra around the holiday season. So many people are without, are fighting constant battles, struggling to stay afloat and it makes you re-evaluate your own life and reflect on the past year. Did I do enough, could I have done more? The Body Shop, always making dreams come true, has teamed up with War Child again this season to send a child to class for every single gift you buy this season. Their goal is to provide more than 6 million lessons to war-torn areas to get these special children back into school and keep them safe. By going to school, it not only builds their confidence, knowledge and skills, but it opens the doors of opportunity and endless possibilities. Giving this season has never felt so good, and with over 75 exciting new gifts and special presents to choose from, you're sure to find something spectacular for everyone on your holiday gift list. Buy a gift, help a child, it's that simple!

5 Christmas wishes to make you feel oh so good this holiday season. You're first wish is to give the greatest gift of all, education, simply by purchasing a Body Shop gift. Wish number 2, to have Christmas every day. Treat yourself, or a loved one to The Best of The Body Shop Advent Calendar that features beauty surprises behind every door for 24 days. Your third wish is to give a gift that wows this Christmas. With over 75 to fit everyone's taste and budget, you're sure to find that unique gift to please. To be oh so indulgent is your 4th wish and this is easy with the all new Glazed Apple body care range or the cult faves Vanilla Brulee and Frosted Cranberry line. And finally, wish number 5 is to be the belle of the ball with their enchanting winter trend 2014 collection that will have you sparkling this season.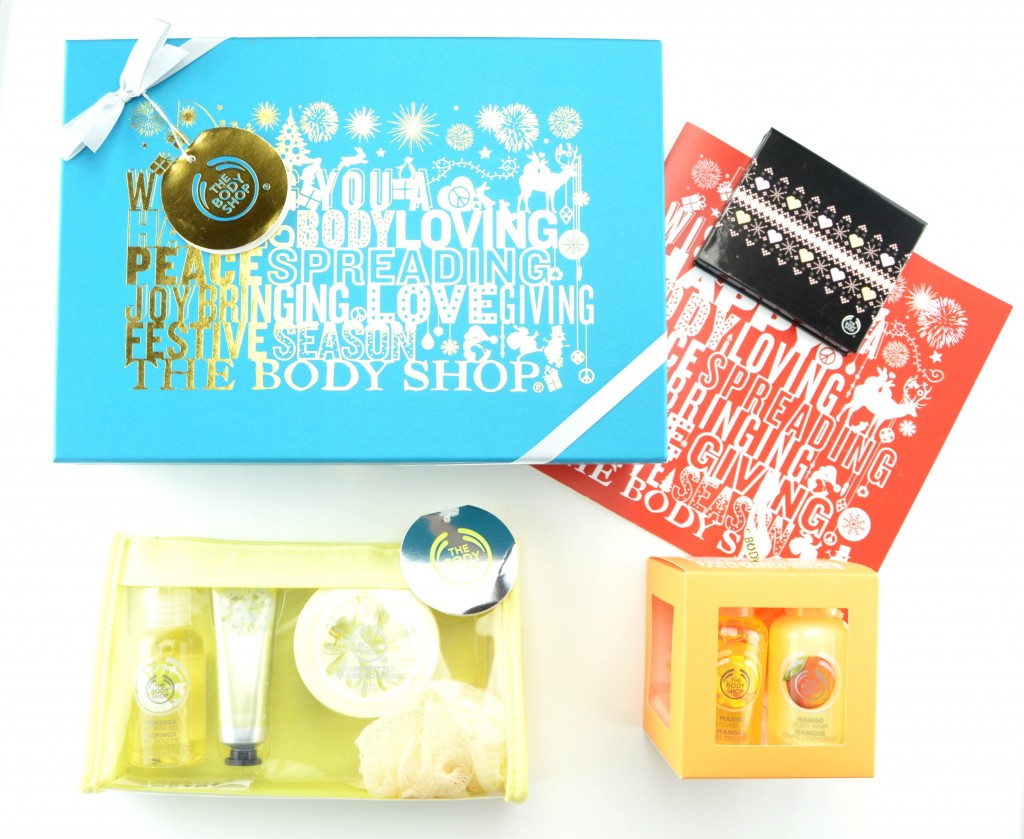 The Body Shop Wild Argan Oil Premium Selection is the ultimate body care box set and is perfect for any argan oil lover in your life, both male and female. It's formulated with organic community fair trade argan oil from Morocco and comes complete with Wild Argan Oil Body Butter 200ml, Wild Argan Oil Body Scrub 200ml, Wild Argan Oil Bubble Bath 250ml, Wild Argan Oil Solid Oil Lips 20ml and Cream Mini Bath Lily. It is packaged beautifully in a teal box with gold festival holiday writing on the front. It has a retail value at over $60 for only $45.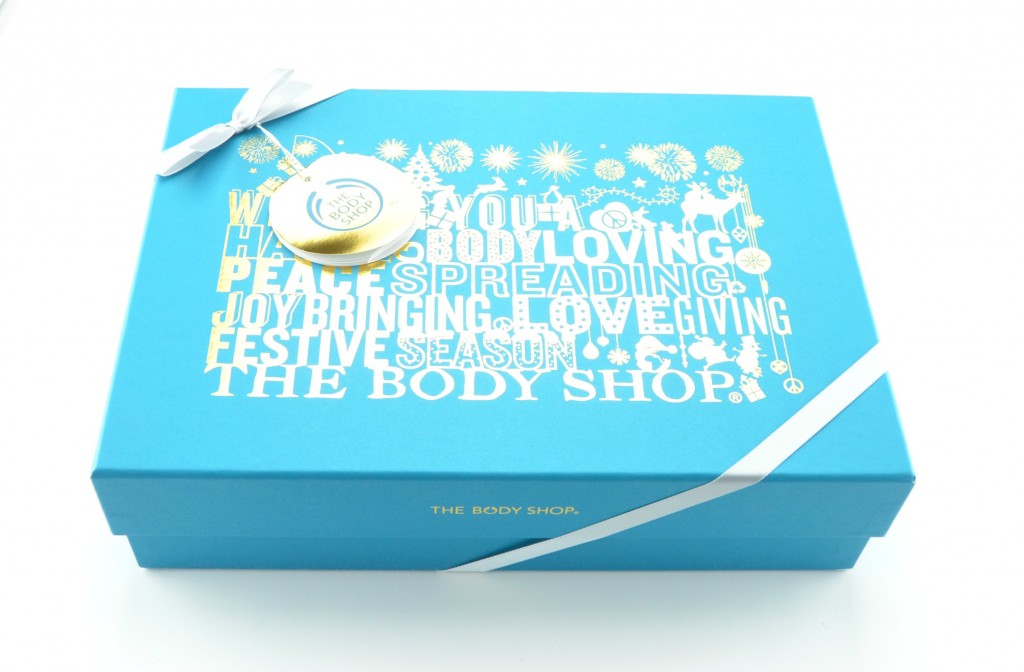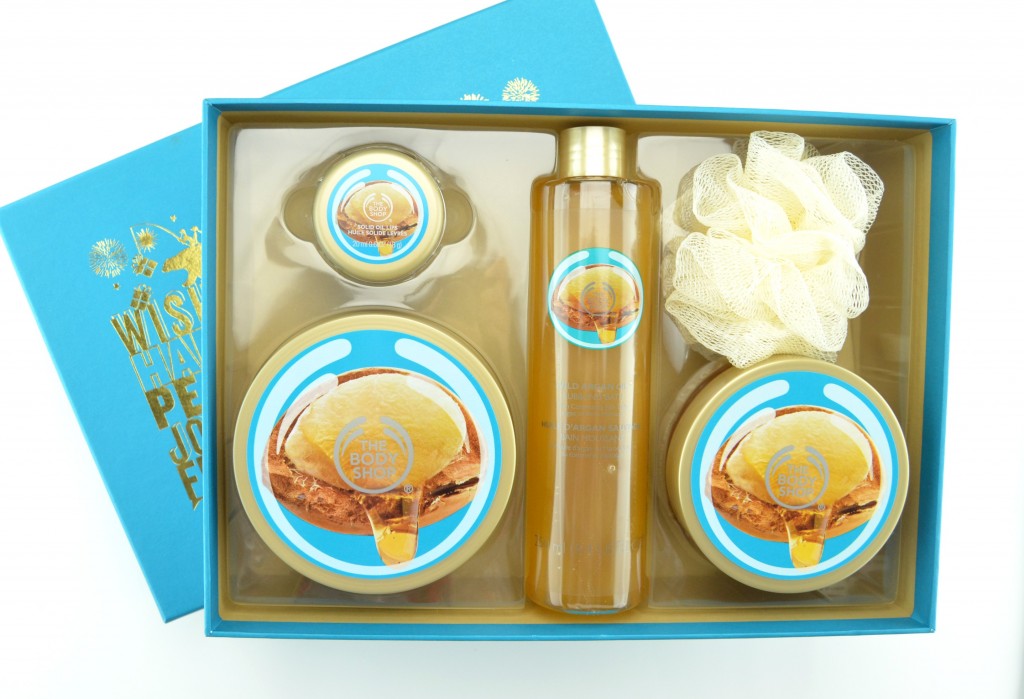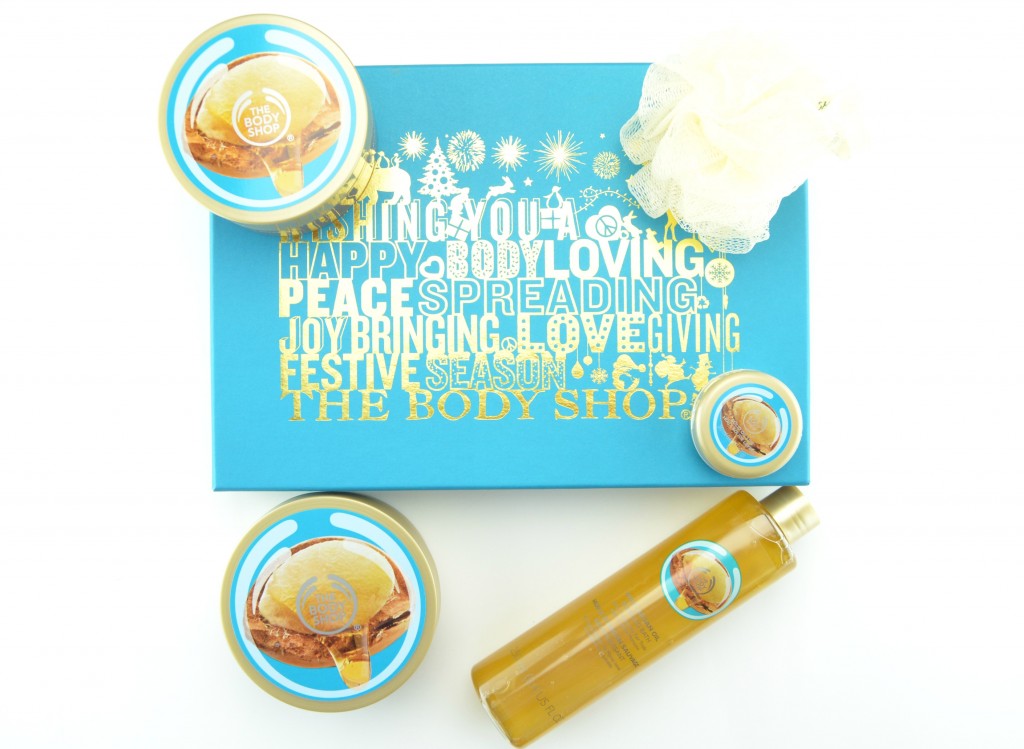 The Body Shop Mango Treats Gift Cube is the perfect gift to hang on the tree and escape to a tropical paradise when it's minus 20 outside. It's filled with mini bath and body treats scented with the sunny sent of yummy mangos. It comes with a Mango Shower Gel 60ml, Mango Body Whip 60ml and a mini crinkle bath lily for only $10 or 2 for $15 right now.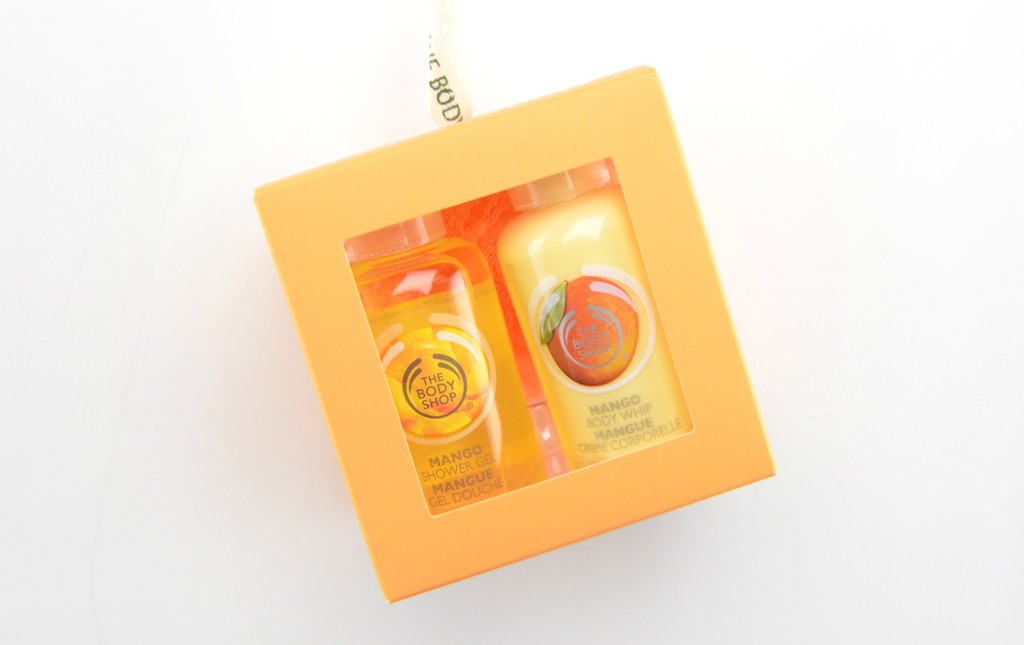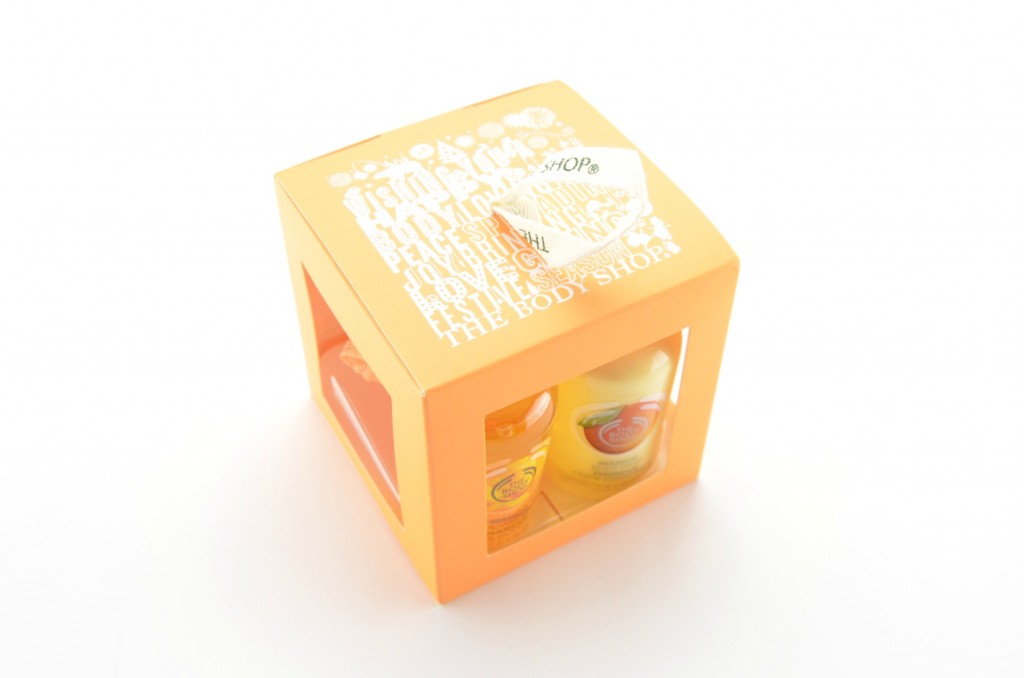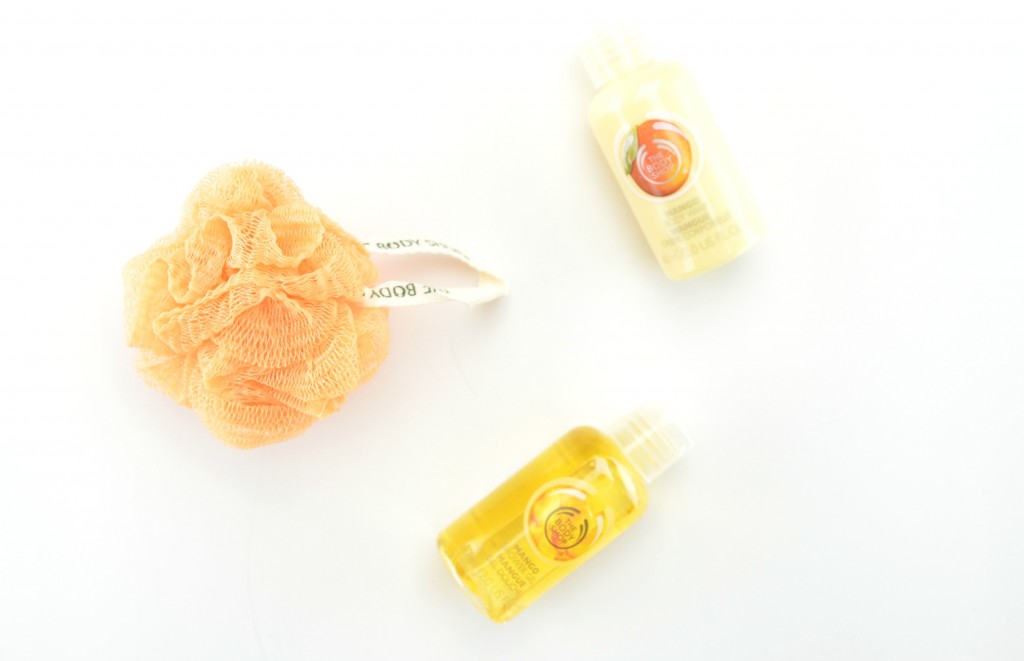 The Body Shop Moringa Beauty Bag allows you to give the gift of beauty and make someone on your list feel truly beautiful from head to toe with this mini package of shower gel, body butter and hand cream. This reuseable makeup bag is filled with delicate, sweet moringa scented treats. It comes with Moringa Shower Gel 60ml, Moringa Body Butter 50ml, Moringa Hand Cream 30ml and mini crinkle bath lily for only $15, but has a value at over $20.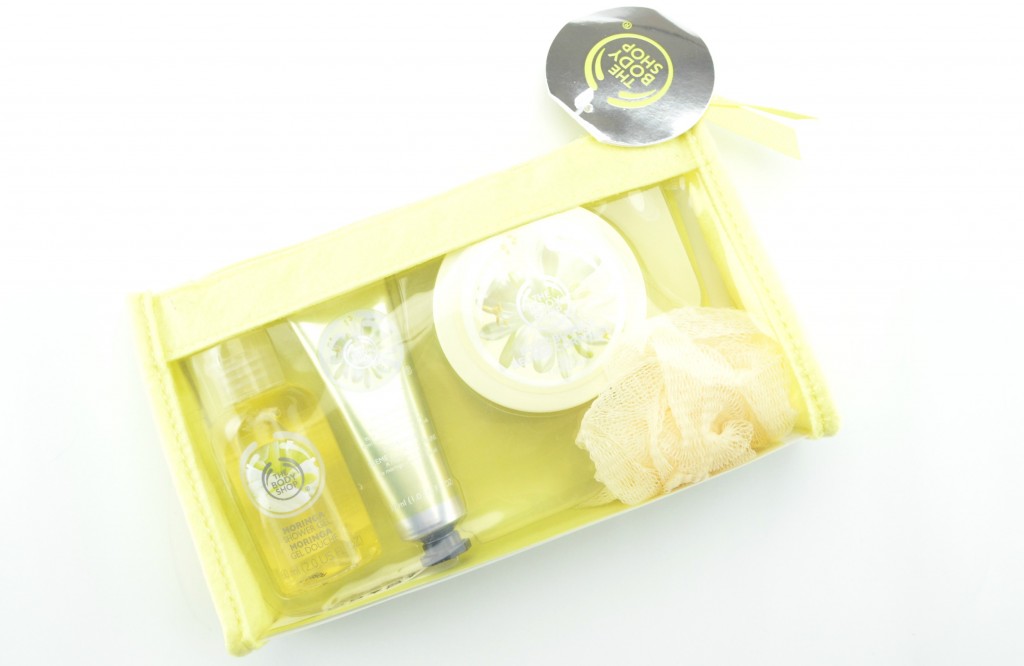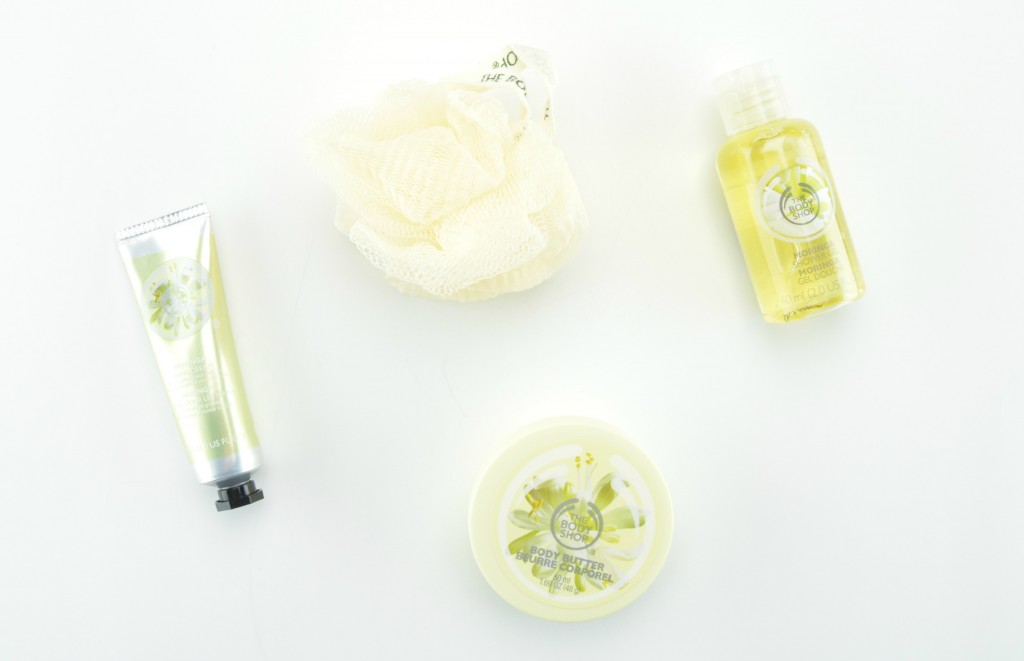 Finally for the makeup lover on your list, The Body Shop Dolly Pastels Palette that's inspired by the latest Winter 2014 colour trends with the special edition Nordic Christmas design on the front. It's enriched with Community Fair Trade Marula Oil and contains 4 shimmery shades, along with a double-end brush for easy application. This dazzling and feminine palette contains a sparkly peach, sparkly lavender, shimmery beige and a matte brown. It retails for $20.