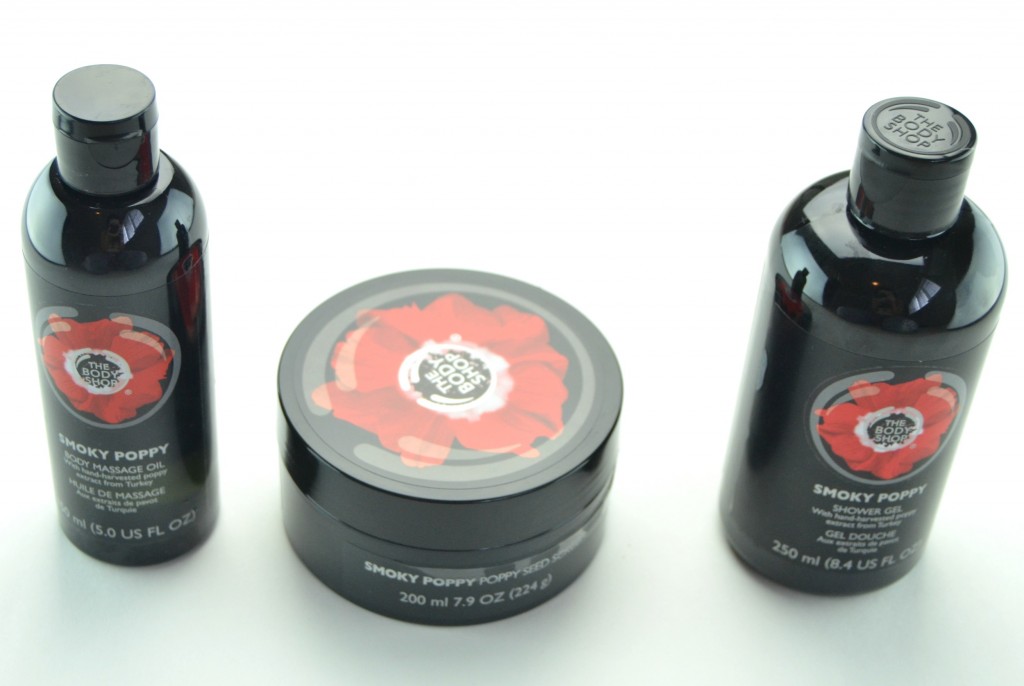 Intoxicating, seductive and super sexy
48% of women only body moisturize for dates or sex. That sounds about right. Although The Body Shop Smoky Poppy Collection was intended for Valentine's Day, this poppy enriched scent is perfect for those days when you want to feel extra sexy and goddess-like. It has top notes of lavender and clove, heart notes of ylang ylang, roses, jasmine and lily of the valley, along with base notes of nutmeg, cedarwood and musk. The collection features bath bombs, massage oil, shower gel, body scrub, body butter, body lotion, along with a eau de toilette, although I don't recommend wearing them all together as it can be a little intimidating and overpowering.
I'm sad to hear The Body Shop Smoky Poppy Collection is a limited edition, as it may just be my favourite scent from The Body Shop to date. This intoxicating, seductive scent is a little dangerous and highly intense. It has the perfect mix of sultry spice, elegant flowers and somewhat earthy, woody notes that leave you wanting more. Plus the packaging is super sexy, nothing is more romantic than sleek, glossy black, mixed with red, luscious red.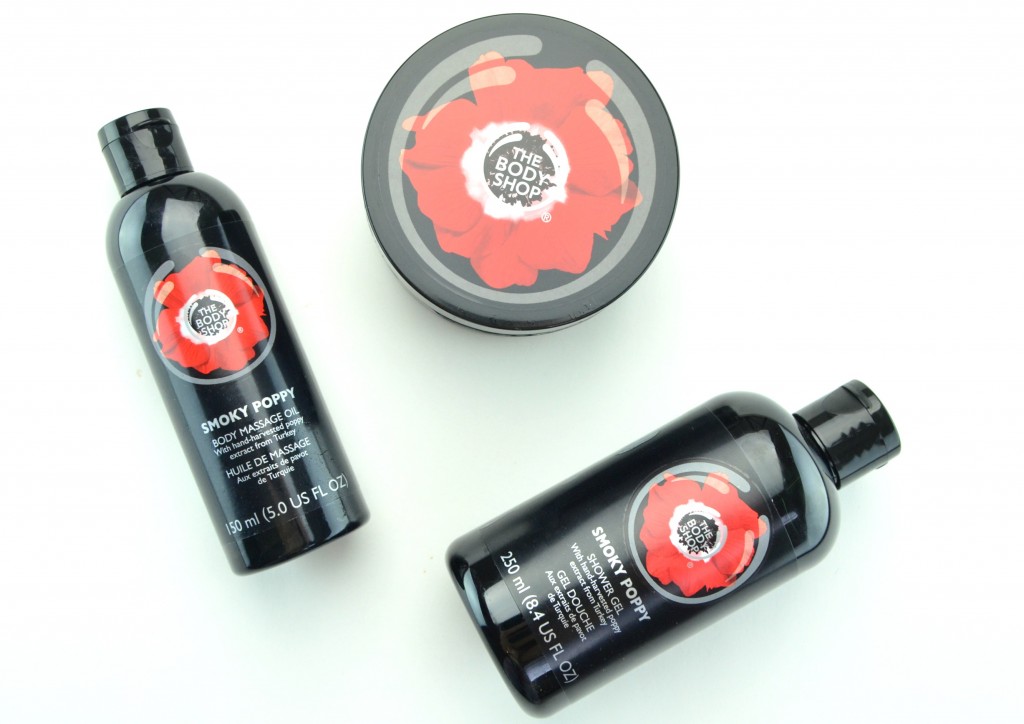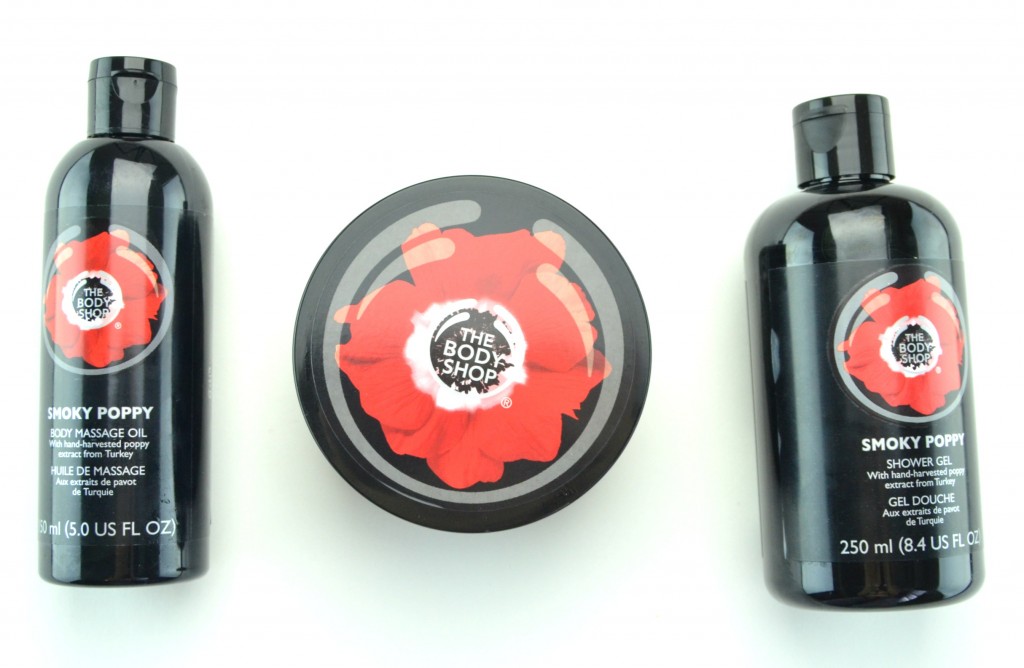 The Body Shop Smoky Poppy Poppy Seed Scrub contains poppy seeds from Turkey, along with sugar cane from Paraguay that acts as a natural exfoliator. The poppy seeds help to gently, yet thoroughly slough off dead skin cells for a softer, smoother texture. It's mild enough to use as a daily scrub, but abrasive enough to really remove dead skin cells. It has a rich and thick consistency that has somewhat of an oily texture to keep your skin hydrated and moisturized while providing an excellent exfoliation. It retails for $20.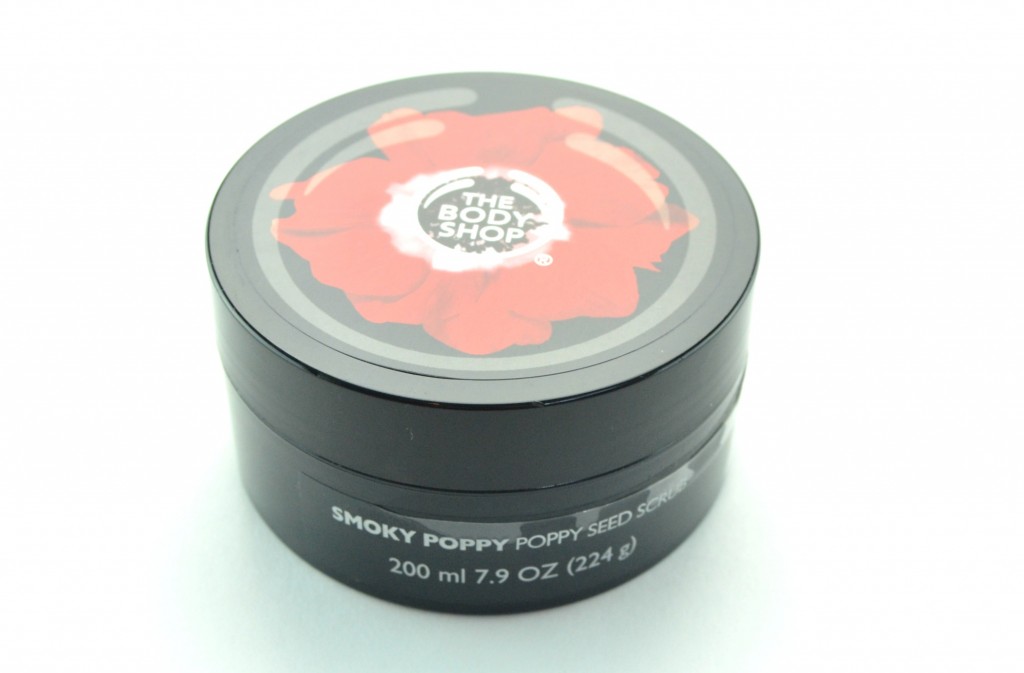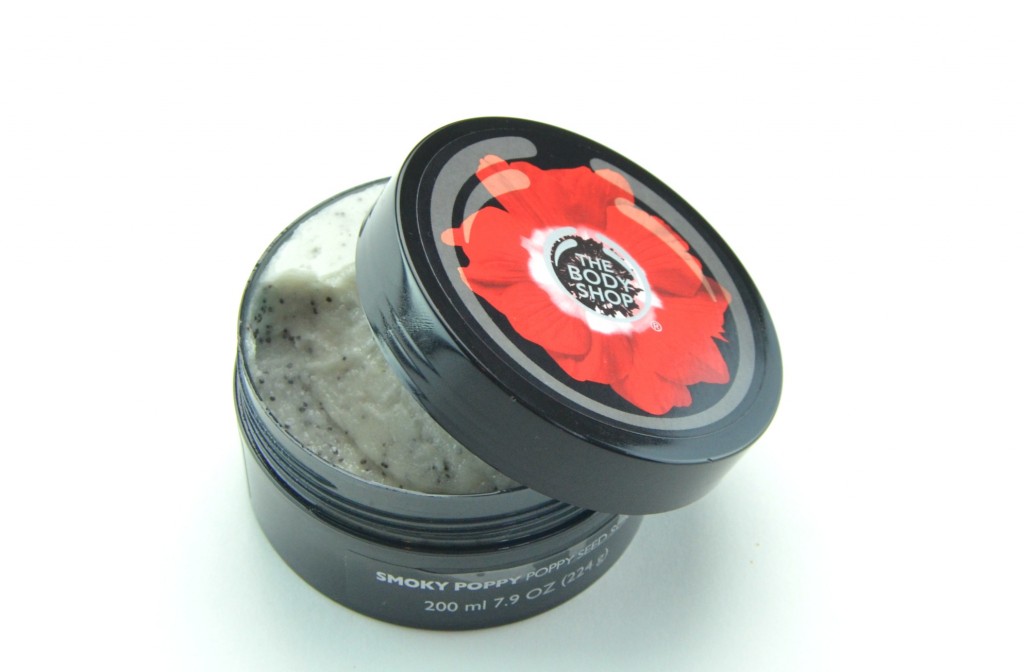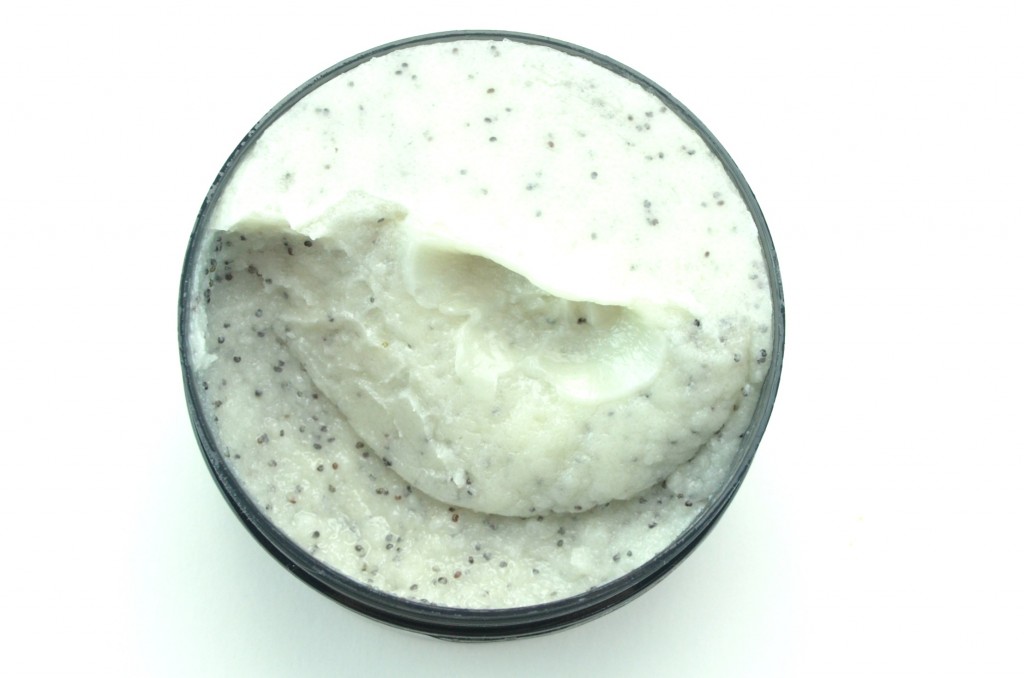 The Body Shop Smoky Poppy Shower Gel also contains poppy extracts from Turkey, but is also enriched with fair trade honey from Ethiopia to keep skin moisturized. It has a blackish grey, gel like texture that gently cleanses the body and washes clean away. Skin is instantly left refreshed, hydrated and squeaky clean. It retails for $9.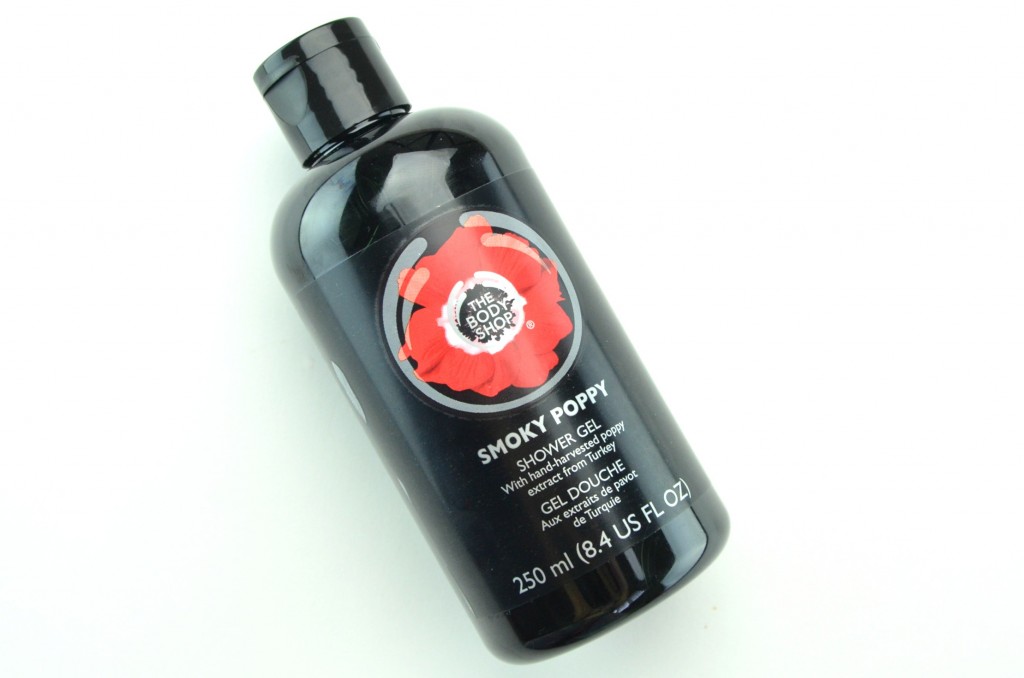 The Body Shop Smoky Poppy Body Massage Oil is enriched with marula oil from Nambia and is intended as a liquid love oil that can be used in bed with your partner (or used on yourself) wink wink. It can be worn on its own for all day hydration or mixed in with your body butter to give it that extra pop of moisture we all need in the winter. I do find it best to use at night, as it can leave an oily finish on the skin and feels somewhat greasy and slick. It retails for $15.