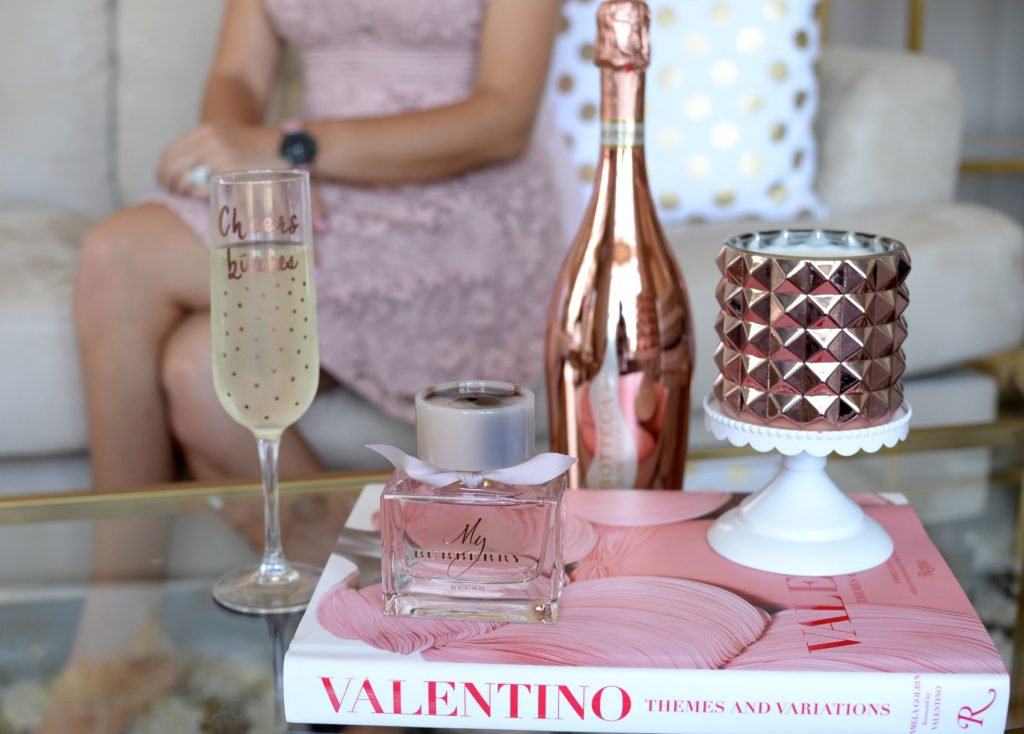 My Burberry Blush
Finding that perfect fragrance that doesn't offend others, yet stays true to who you are, can be a challenge. You want something that you'll reach for repeatedly, yet something you won't get tired of after a few weeks. The perfect fragrance is one that's comforting, easy to wear both day and night and something you'll enjoy for months to come.
First tip, don't get sucked in by pretty packaging or fancy marketing. Celebrities endorsing brands may be tempting, and elegant and elaborate bottles, while although eye-catching, do not guarantee it's the fragrance for you. Trust your initial gut and go for something that you think smells amazing. Look for a scent that makes you feel happy and fabulous, after all, you're the one that's going to be wearing it. A good perfume is extremely physical, so chances are, if you spritz it on and fall in love instantly, you'll love it for seasons to come.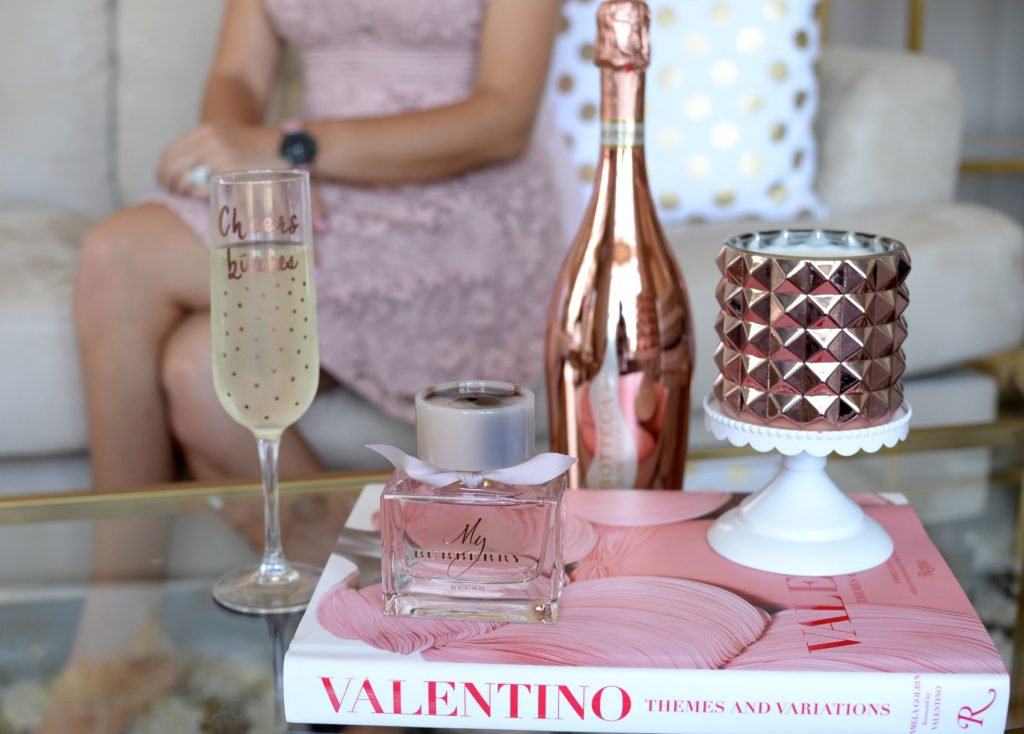 Placement is key. Apply your new fragrance to warmer parts of your body, like your neck, décolleté, wrists and even behind your knees. These "hot" spots will allow the perfume to blend into your natural oils quicker. As it starts to warm up, it will develop into a richer, bolder aroma. Allow it time to fully absorb and settle into your skin, so if testing in stores, come back after 30 minutes before purchasing. This will allow for enough time to see how it reacts with your own unique body chemistry, each perfume smells incredibly different depending on the person wearing it. Ideally you want to wait a solid 8+ hours to see how it develops and how each note unfolds. Always make sure to take in to consideration that many scents smell different to each nose, so if asking a friend if it smells good on you, remember that it may come off differently in her "nose".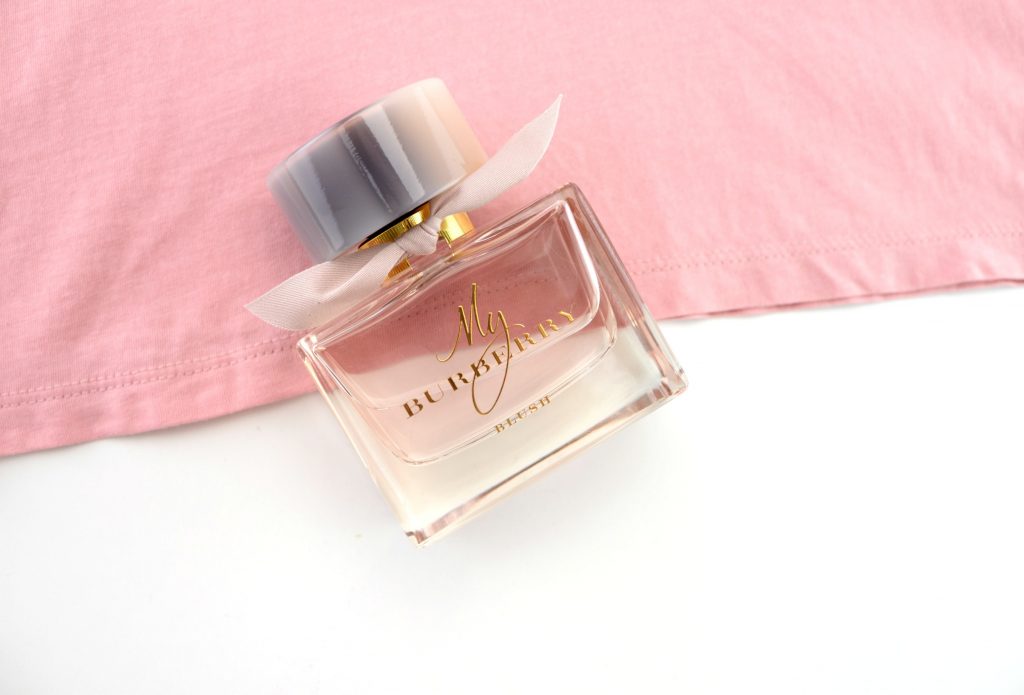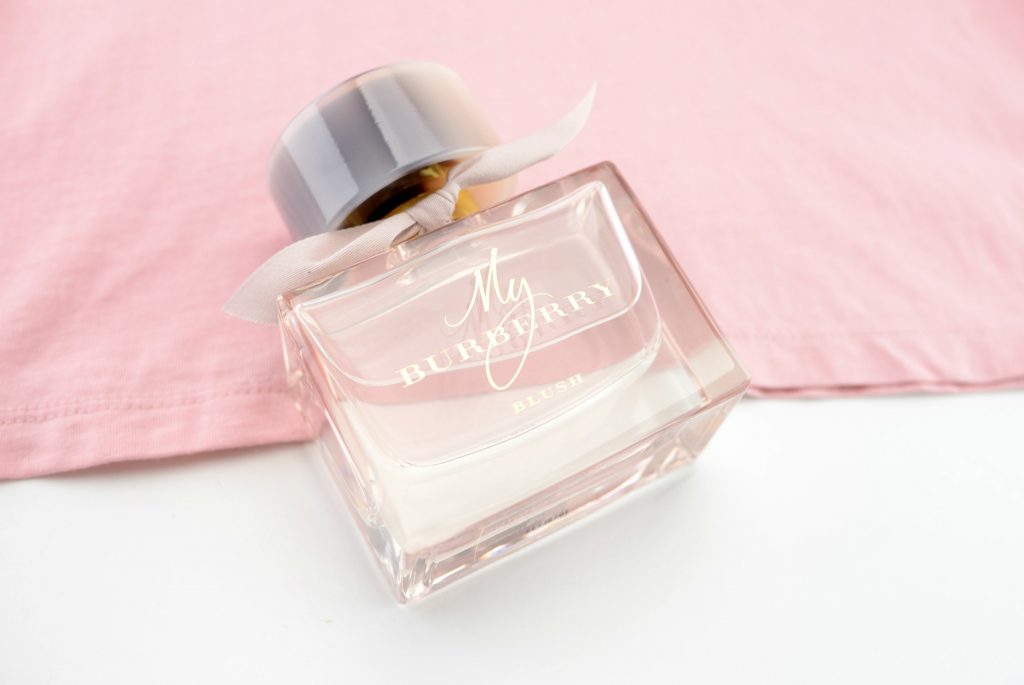 Fall is the perfect time to experiment with a new scent. As the cooler months approach, we're all looking to switch up our daily routines. Clothes, makeup, skincare, all take a turn to richer and warmer hues and formulas. Keep in mind, due to the cooler weather, perfumes become more difficult to wear. They tend to evaporate quicker and fade faster. If you don't want to reapply your perfume throughout the day, try mixing it in with your favourite body lotion. Fall is all about calmness and tranquility, it's a time for relaxation and change, so look for a perfume that captures those feelings. As the leaves change colours and the air becomes brisk, we tend to reach for richer woody notes.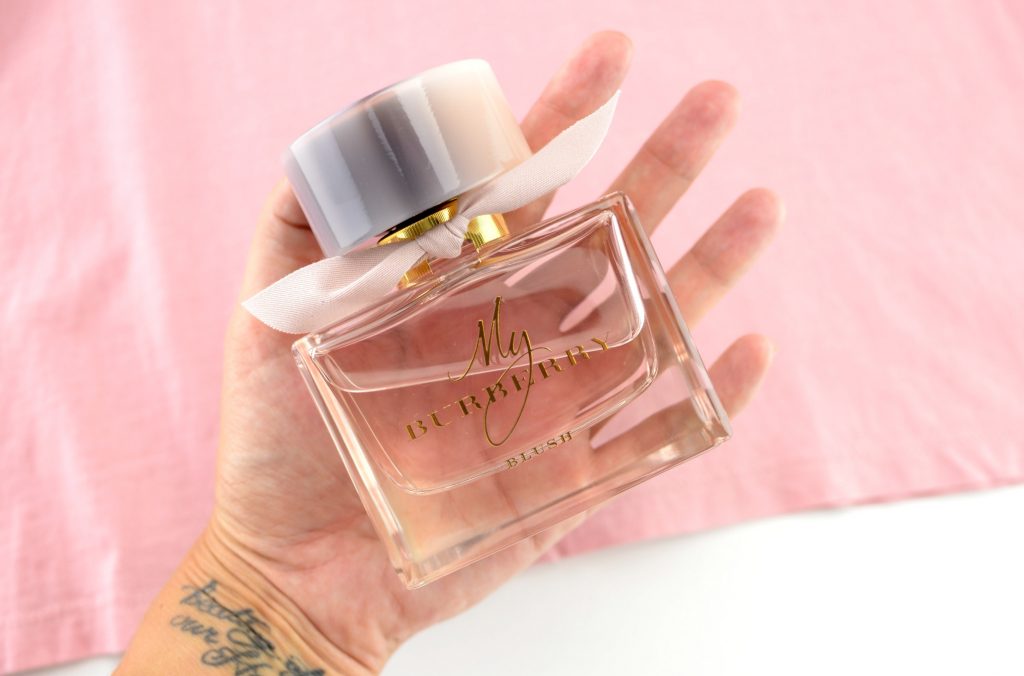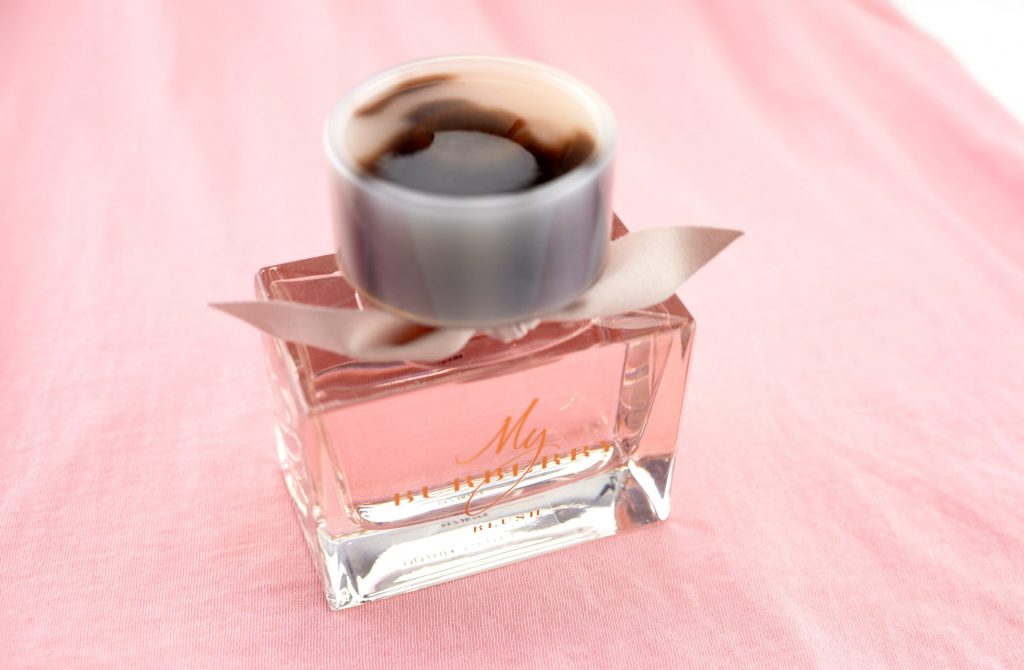 If you're still trying to hold onto summer, but want the vividness of fall, the My Burberry Blush is the perfect balance. It comes housed in a luxe, rich, blush coloured glass bottle that's design reflects the details of the trench coat. A pale pink hue, hand-tied English gabardine knot is tied around the neck of the bottle and paired with horn-look lid, inspired by the Burberry trench coat buttons. It features top notes of glazed pomegranate and lemon to keep it fresh and zesty, but its middle notes of geranium, crisp apple and rose petals help to transition it into autumn. Base notes of jasmine and wisteria accord help to give it a creamy floral and almost vanilla scent.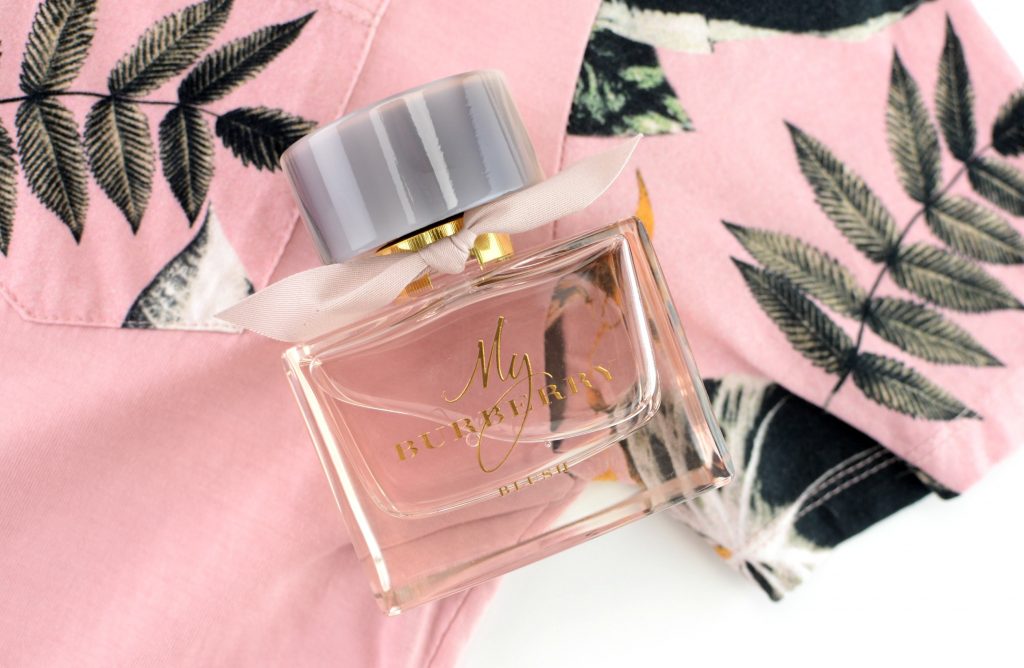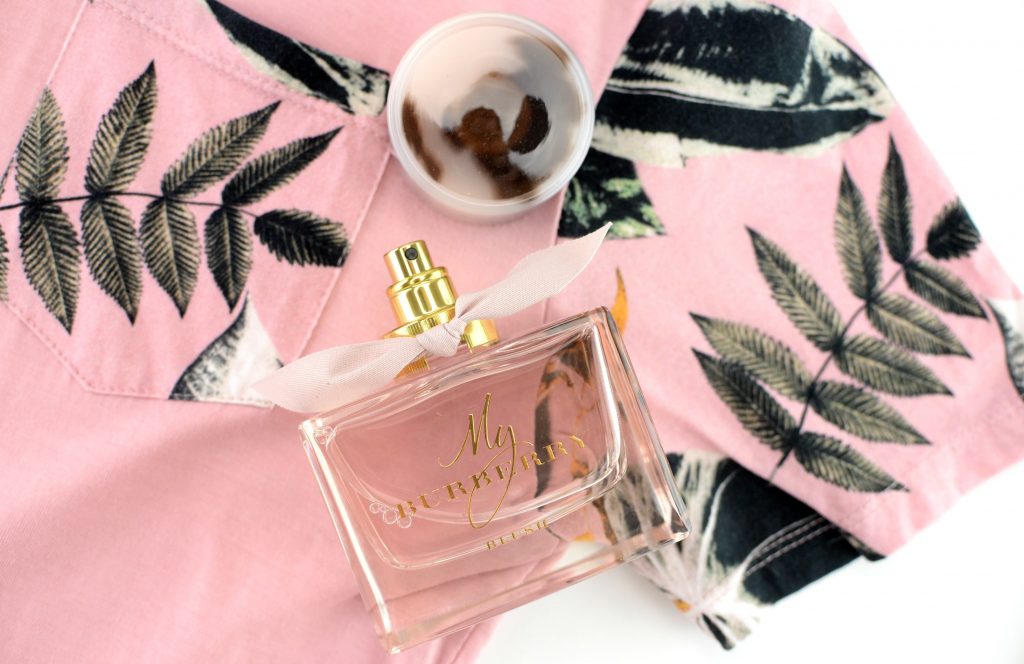 My Burberry Blush is an incredibly feminine and sophisticated fragrance that's perfect for the busy, confident and modern-day woman. On top of being the "it" fragrance of the season, the brand is taking your perfume experience to an entirely different level. You can now personalize your perfume by engraving your initials (up to 3 letters) onto the front of the bottle using their new monogramming services (available at select stores). Get creative and make your fragrance an experience that will last for seasons to come. It retails for $98 for 50ml and $130 for 90ml.