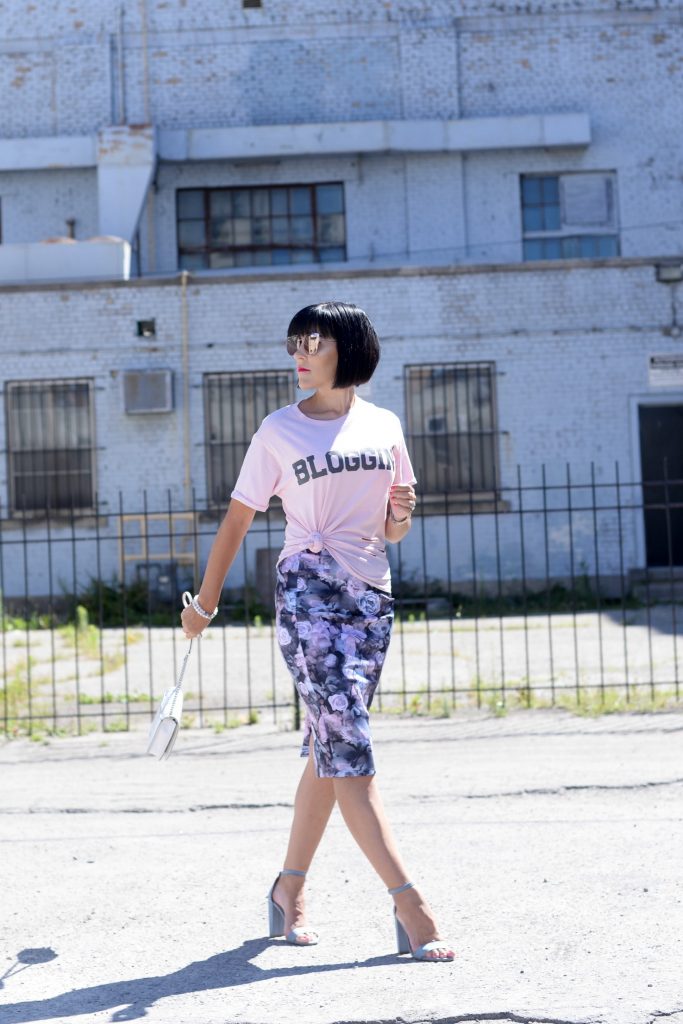 I Have The Role of Several Professions
What does a blogger really do…we do it all baby! Even though I've been blogging for almost 8 years, people still think I twirl around in tutus and drink champagne all day. This couldn't be farther from the truth. In fact, I play the role of several professions. I'm a writer, an editor, a photographer, web creator, stylist, photo editor and so much more. I have to admit, English was never my strong subject in school. I love telling a story in each one of my posts, but don't expect it to be professionally written. That being said, I enjoy creating new contents for my readers daily, and try to keep it as relatable as possible.
Writing goes hand in hand with editing. I try to catch more spelling and punctuation errors as I can, but you have to remember, most new articles or novels go through several hands before being released (and even those still have mistakes).
While I'm not a professional website design creator, I do know my way around WordPress. I created most of my website myself and am in charge of keeping it up to date daily. From customising my theme, to adding personal touches, little tweaks that I do weekly keep it fresh and interesting. I've also learned basic HTML skills over the years, and can usually fix minor issues, bugs and glitches on my own.
I guess you can say I'm a personal stylist too. Although I don't work one on one with clients, I inspire people with my outfits of the day. A lot of time goes into my daily look, to ensure I'm not creating the same outfit over and over again. I also have to focus on my hair and makeup, to ensure it goes hand in hand with my outfit for the day.
I'm a model! Okay maybe I wouldn't go that far, but I did have to learn how to pose for the camera and not be afraid of taking photos in public. I honestly don't even notice the people around me anymore and I'm extremely comfortable in taking photos in front of others. Getting the outfit is easy, but on top of styling and making each outfit look fun, creative and visually appealing, we must get the pose right. As much as I'd love to stick to the poses that work for me and my body type, it's important to give my readers variety. I'm consistently working on new poses, while keeping it natural and true to who I am.
Speaking of photos, I'm also a photographer. This is a huge role in the life of a blogger. The fanciest camera in the world can't teach you to have a creative eye. From learning how to use the camera, to utilizing lighting and working angles, these are all huge factors that go into capturing that perfect picture. The more creative I get, the better the blog will look. From outfits of the day, the flatlays, home tours and beauty reviews, these all require several high-quality photos.
Photo editing is also part of my daily routine. Although I don't really use photoshop or lightroom (I like to keep my photos as authentic as possible), sometimes brightening and adding a little contrast is necessary. Basic editing skills are definitely needed to improve and enhance your photos. It helps to bring them to reality and allows for proper composition and framing.
Queen of social media. There's not a blogger on this earth that doesn't spent hours a day on Facebook, Twitter, Instagram and Pinterest. We're always looking for ways to reach potential new readers and followers. Sharing our content on social media allows us to get a higher reach than just our blog alone. Creating themes that are visually appealing to our audience is key. We spent a large amount of our day sharing content and interacting with our followers.
We're in PR. Each day I spend hours building up friendships with brands, companies and PR peeps in order to create fresh new content for our readers. It's important to communicate properly and professionally, yet allows your true self to shine through. In the past 8 years, I've build amazing friendships and strong relationships with hundreds of people. This includes several conference calls a day and endless emails both day and night. I can't remember the last time I had an empty inbox.
What I Wore- Tee- Forever 21, Sunglasses- Forever 21, Purse- Rebecca Minkoff, Watch- c/o Wittnauer, Bracelet- Daniel Wellington, Heels- Target